2 years ago when I started to source for an ergonomic bag for big J, I was introduced to Ergoworks' range of Impact ergonomic school backpacks. See here for my previous review  and 1.5 years old on , due to the "abuse" by my 8 year old boy, I think it is still in pretty good condition and if I were to trade in due course, I will get a 20% discount of regular priced ergonomic bags at Ergoworks which is savings to the parents.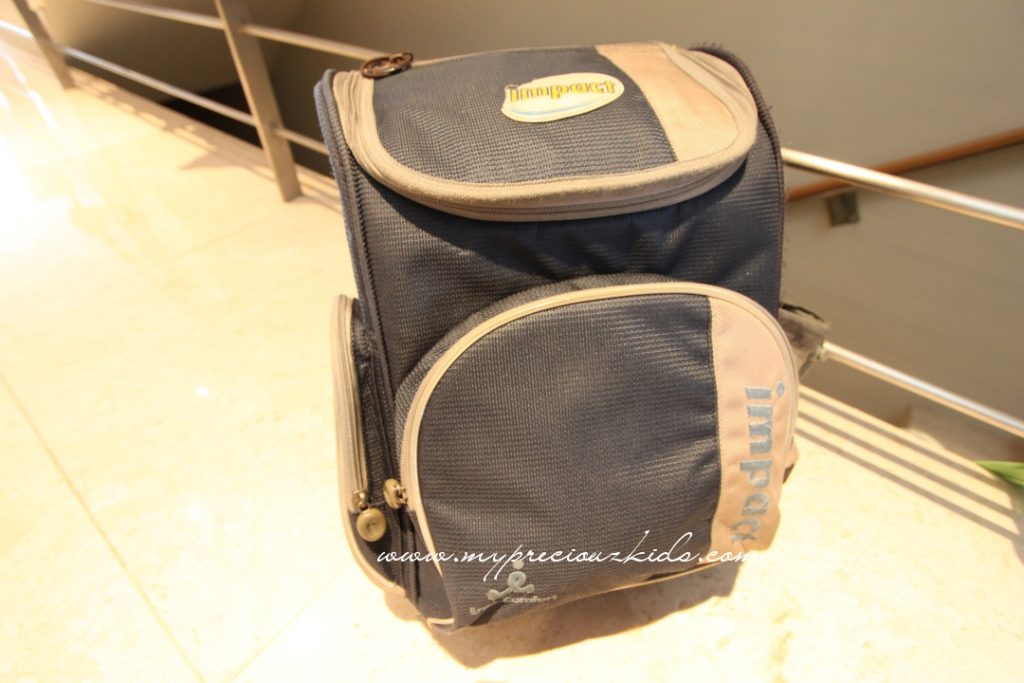 Now it is big C's turn to search for a suitable school bag back to start her formal schooling and I didn't have to look any further as I am happy with the quality of Impact school backpacks for the past 2 years. I was delighted to see a new range of adjustable ergonomic bags which wasn't there during big J's time and the bonus part, it comes with adjustable height as well which is the IMPACT IPEG-223.
IMPACT is the ONLY ergonomic brand internationally endorsed and recommended by Singapore Physiotherapy Association and The Chiropractic Association (Singapore) and is a receipient of many awards proudly displayed at the showroom.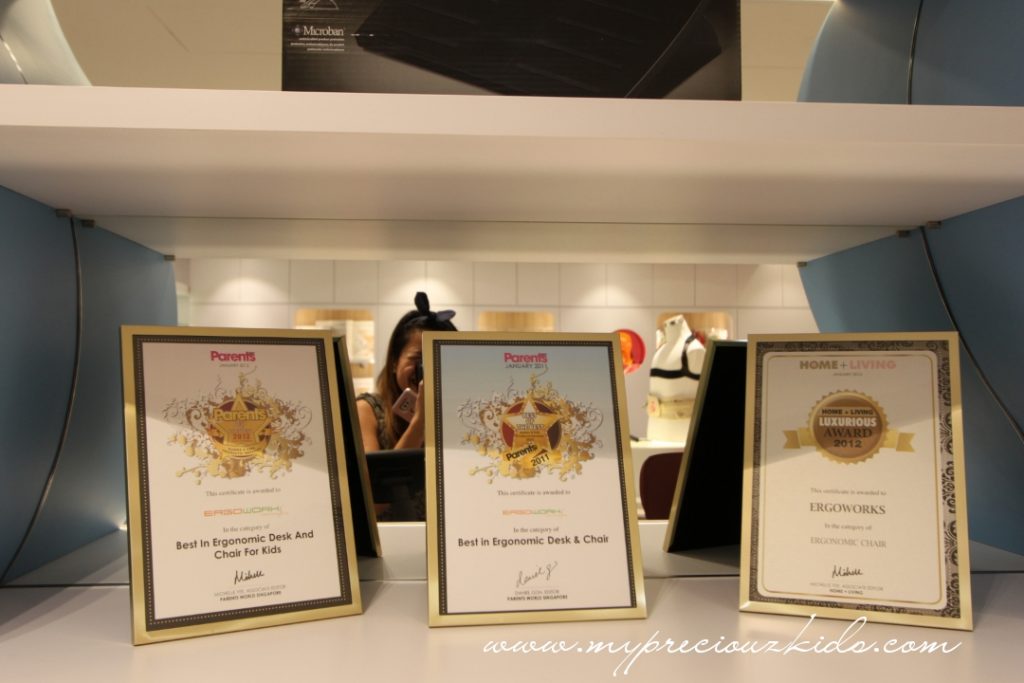 Ergonomics is the process of designing or arranging workplaces, products and systems so that they fit the people who use them. This is especially critically for children as they grow in height and size and what is suitable for them now may not be the case say 1 year later. One way is to change the item every time the child outgrows it, which is costly, the other way is to have an adjustable feature in the item.
Even though I was quite set in getting the IPEG 223, I decided to look at the wall of school backpacks and see if there are other suitable models that big C can carry. I had actually forgotten to take the whole wall of school backpack, the photo below was probably 1/3 of the entire wall of school backpacks. I am sure you will be spoilt for choice but ultimately you need to see which backpack fits your child best!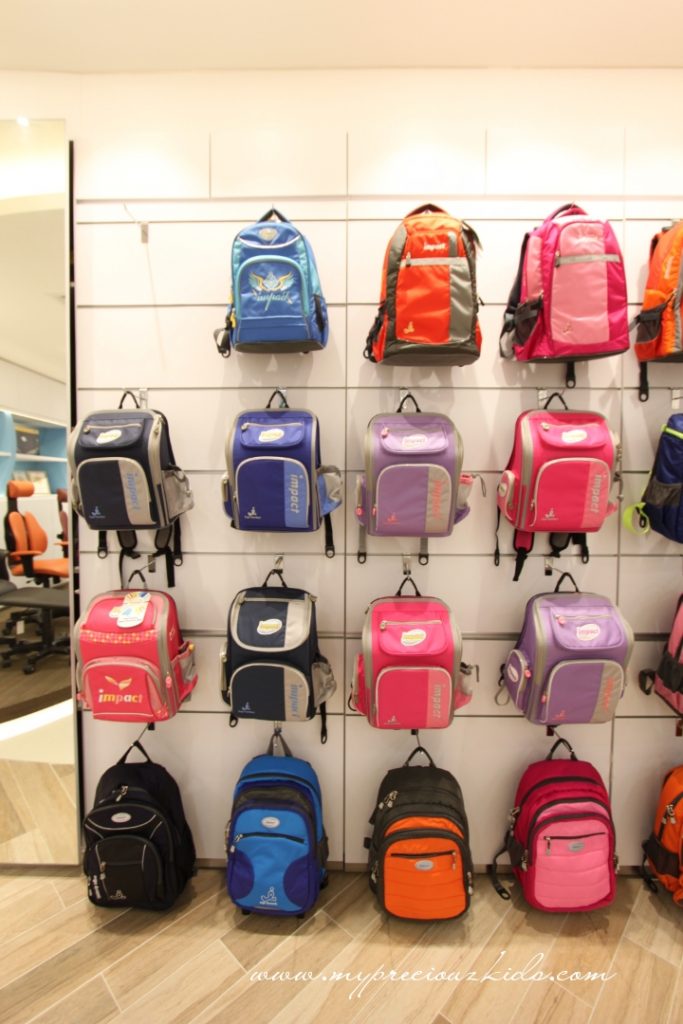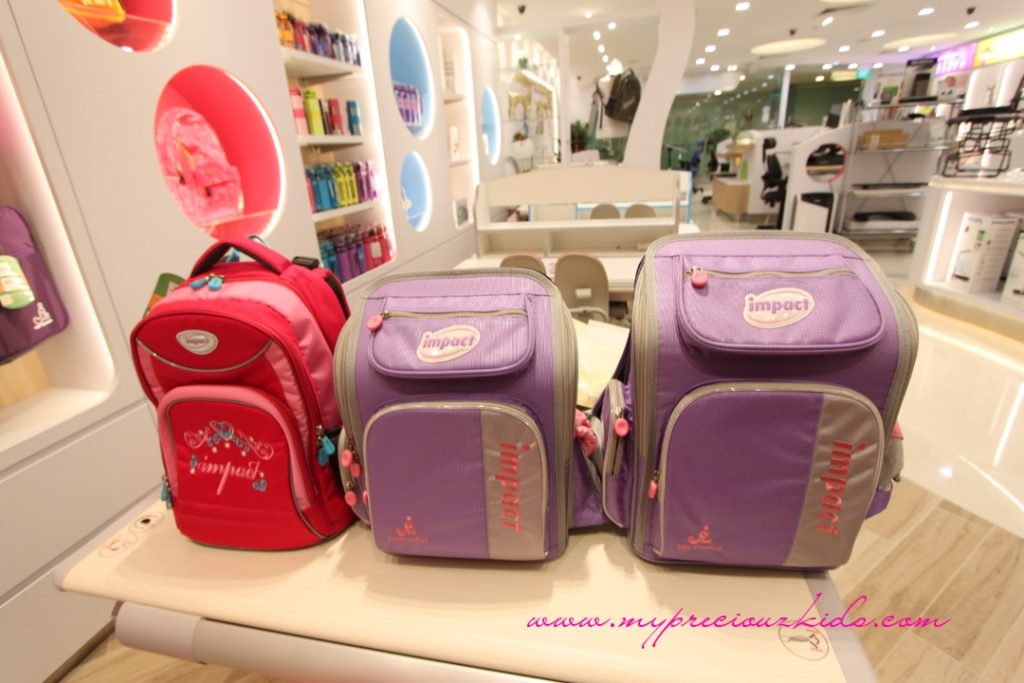 So I narrow my choices down to these 3 models. We did try the similar model which is the boxy model that big J has been using and it comes in 2 sizes (the ones in purple) which is IMPACT IM-0037A and IMPACT IM-0050A (which also comes in navy blue – which is big J's bag, royal blue, pink and the purple shown in pic).
The IMPACT IM-0037A was too overwhelming for petite big C (that was the same size that big J started with so I guess big J was slightly bigger and taller at the same age) but the IMPACT IM-0050A was really perfect for her size and it comes with the most beautiful pink lining. I actually would have preferred this model as it has been tried and tested by big J for the past year – roomy, see it all in one glance, but big C insist she wanted the pink IPEG 223. The only drawback of purple bags is that there is no height adjustment for the  IMPACT IM-0037A and IMPACT IM-0050A
Next, we tried the IPEG-223 which is the newest model , one of the lightest adjustable height ergonomic backpack.
Thanks to 4 steps multi-height adjustable buckles, the bag is suitable for kids from height 110cm all the way to 170 cm. Big C is at 110cm hence, she is at the lowest height setting for now. The next adjustment will be when you notice the waist padding goes above the child's waist, which means the child has grown taller and require an adjustment to the bag.
The most important thing to note is that the bag should be align to the shoulder of the child. The backpack should not be significantly wider than the shoulders for a proper fit . The base of the backpack should be not lower than the top of the hip bone.
Adjusting the  4 steps multi height adjustable buckles is also very simple and you have to do it only once until your child outgrown the current adjustments.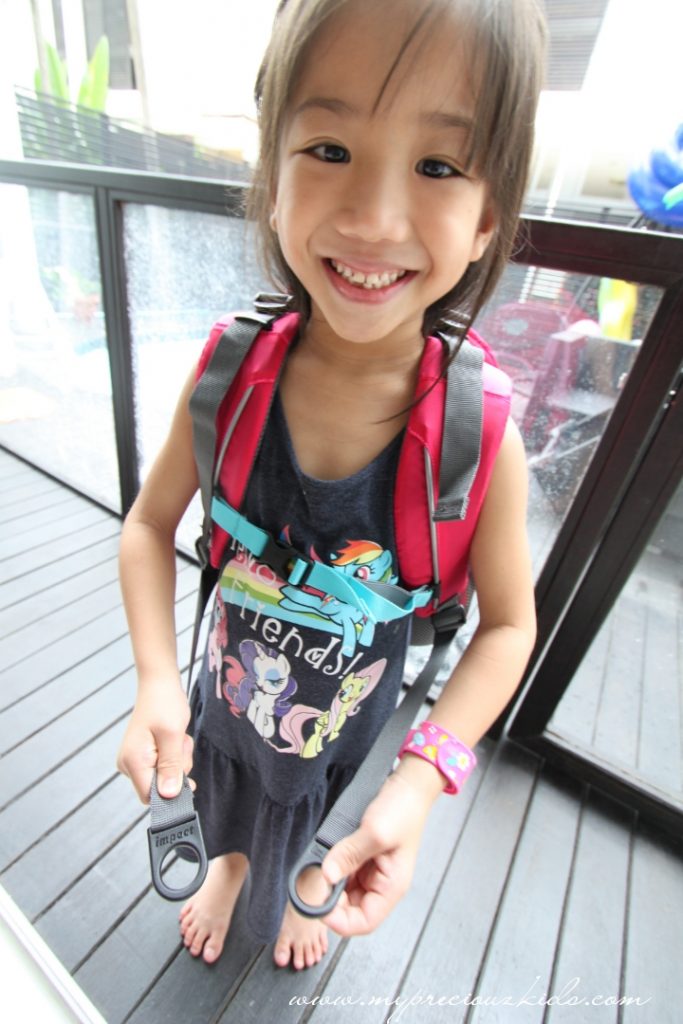 Parachute rings are to assist in the proper adjustment of the straps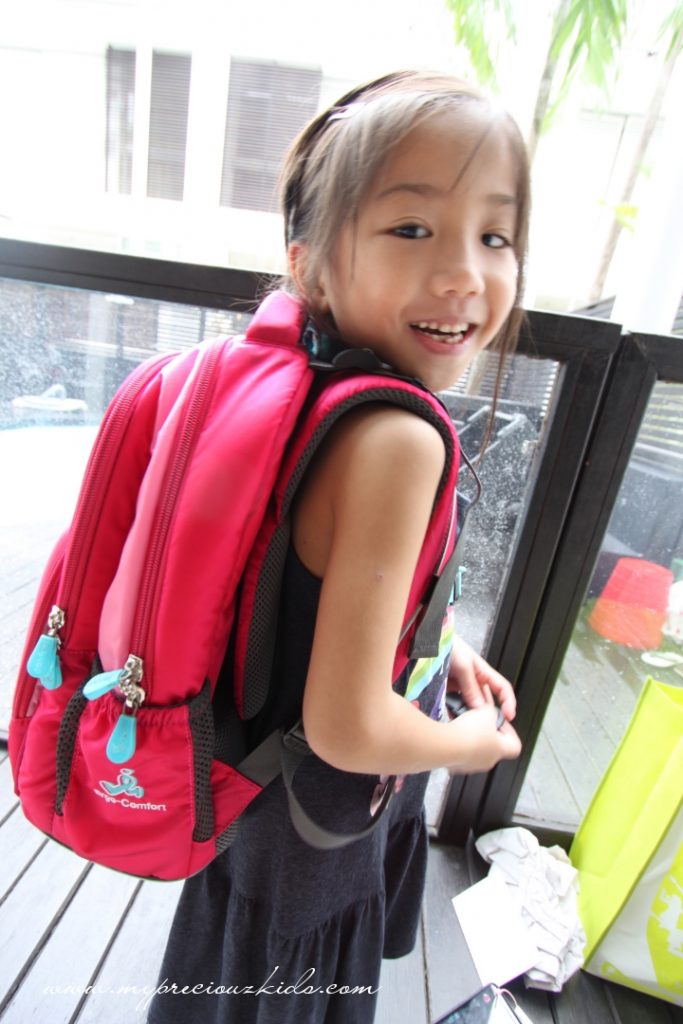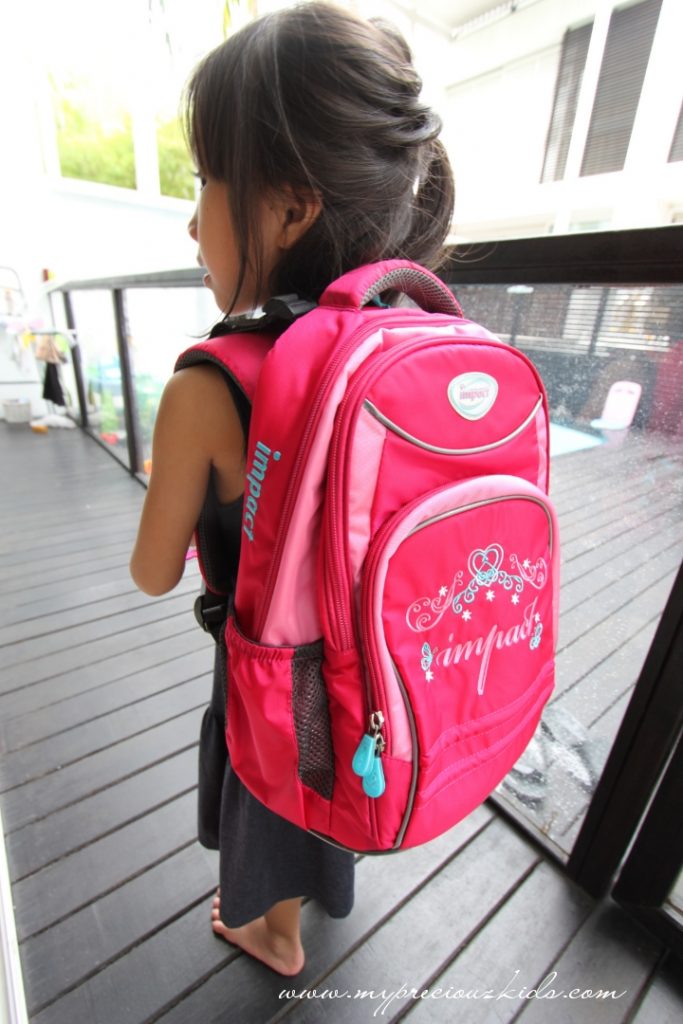 Besides that, Anthony from Ergoworks had also patiently go through the correct method of wearing and adjusting your child's bag. It is pointless having an ergonomic backpack but not using it correctly. Anthony advised never wear the school backpack from the height of the floor but to place the backpack on the chair/table before wearing the backpack and adjusting the parachute rings to tighten the straps thereafter. There is a also a chest belt to distribute the weight evenly on the wearer.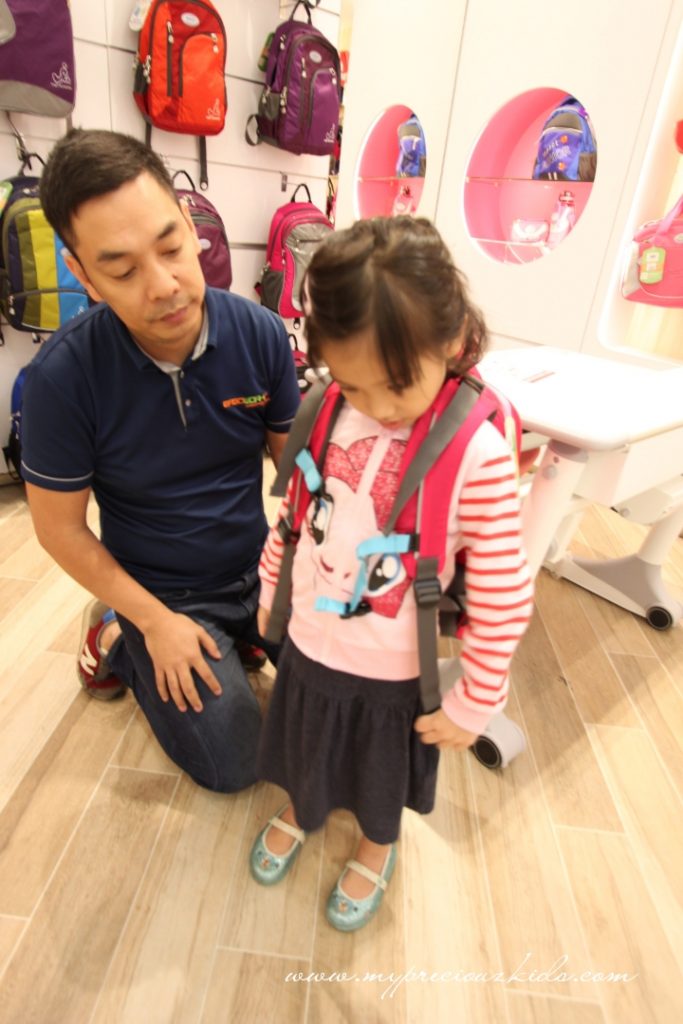 The IPEG 223 is one of the lightest adjustable ergonomic backpacks at 950g and with a height of 28 cm. Some of the other noteworthy features of the bag includes  Comfy U Neck Fit Back straps, USA 3M Scotchlite Reflective Safety Materials ,  Patented Chest Stabilization Belt and High Quality Self Repairing Recoilless Zipper with Loop Lock Design.
Retailing at a special discounted price of SGD149 (original price SGD 169) and comes with a 180 days warranty and an option to trade in with a 20% discount off the future school backpack's price.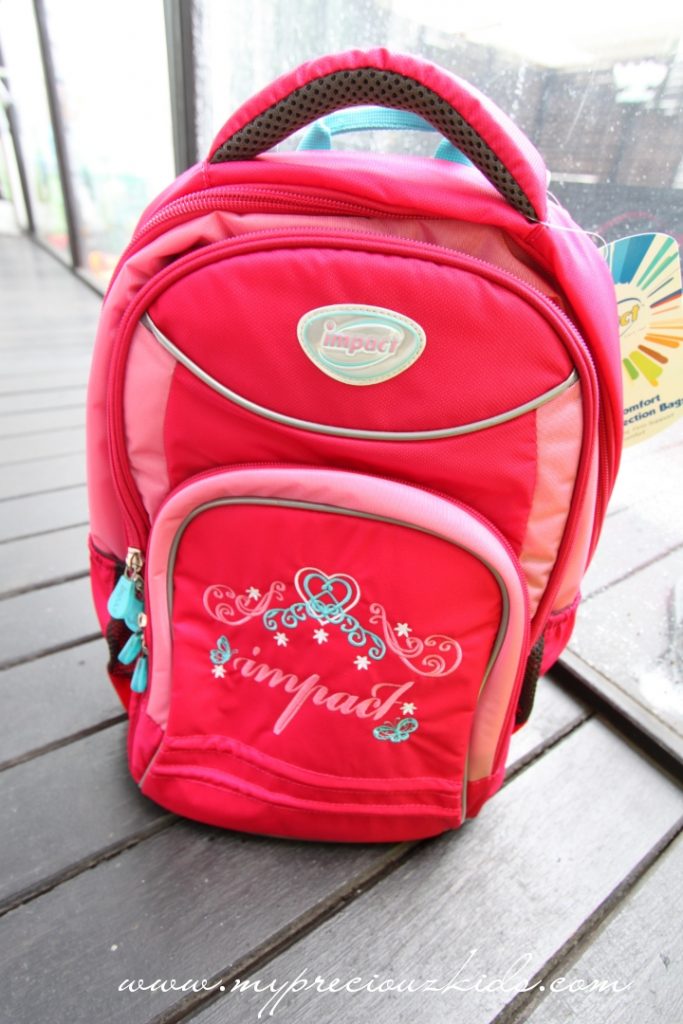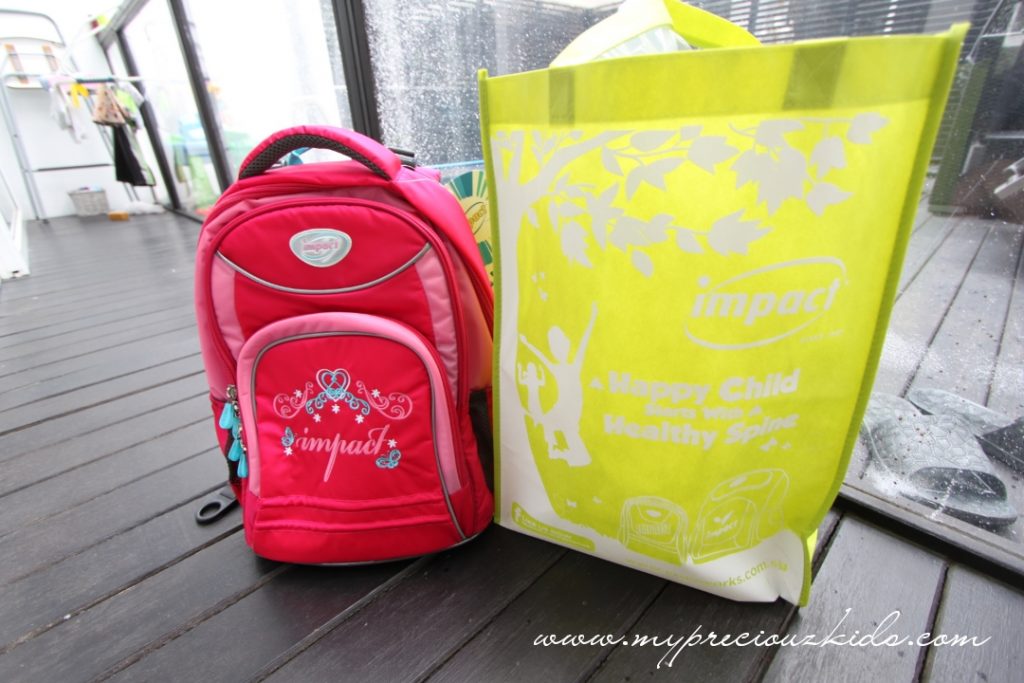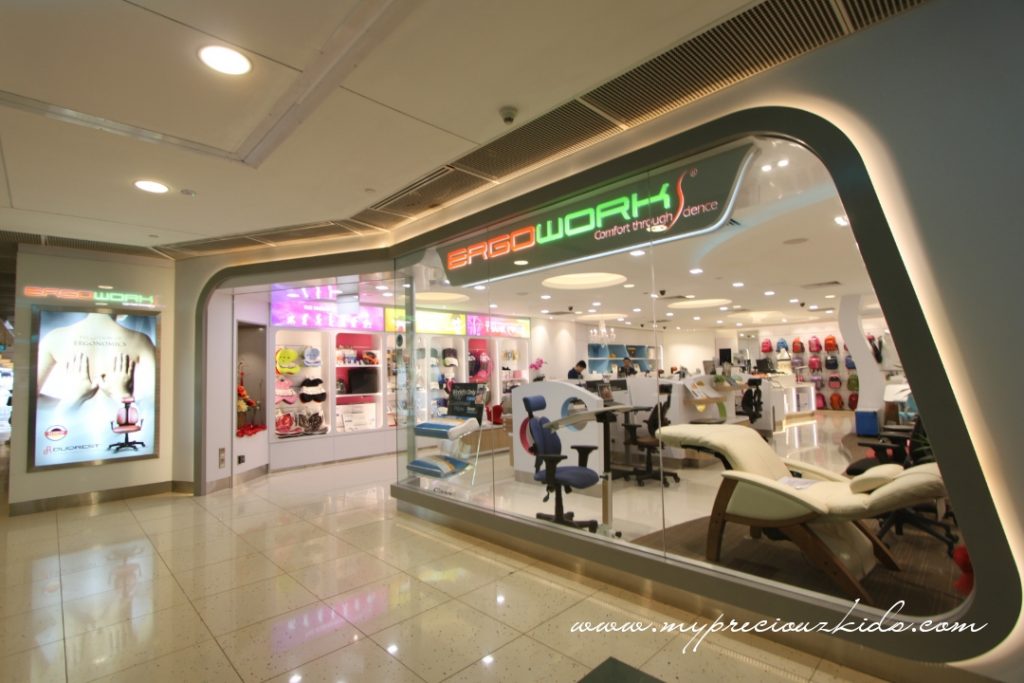 Besides being one for the biggest ergonomic school bag suppliers in Singapore, Ergoworks  showrooms (details below) are also your one-stop solution on all things ergonomic – from ergonomic tables to chairs both for kids and adults. A visit to their showroom in Marina Square (which was the showroom that I visited), you will be in awe at the range of ergonomic products, from chairs, recliners, workstations for kids and adults, LED lights etc and even water bottles for kids! You may end up with items that you can improve your own livelihood as well as it is not just catered to students and children but to adults too!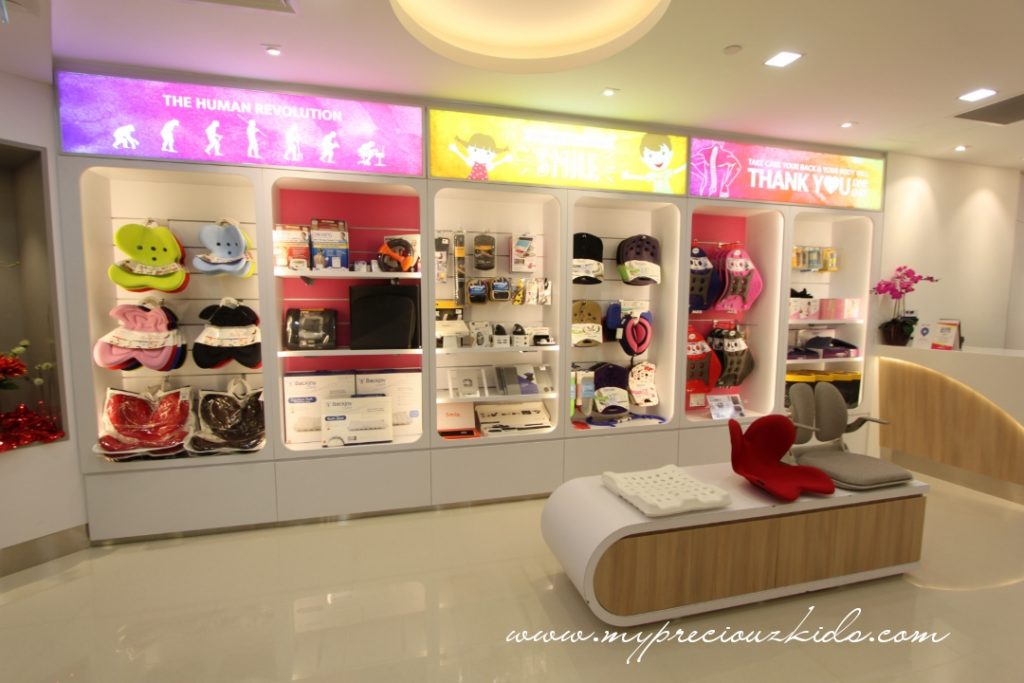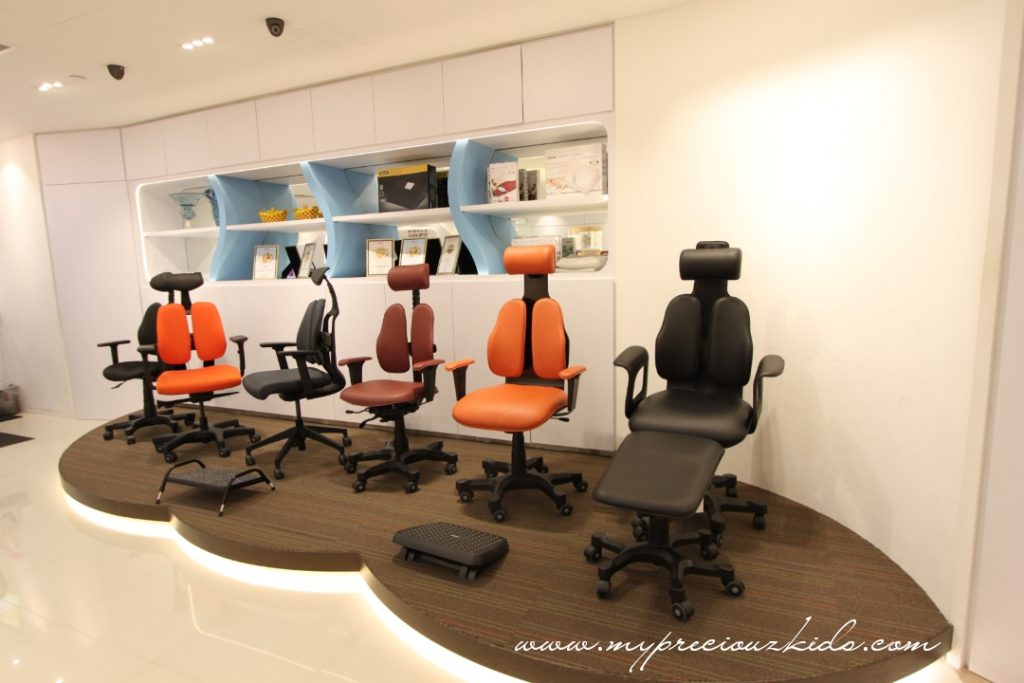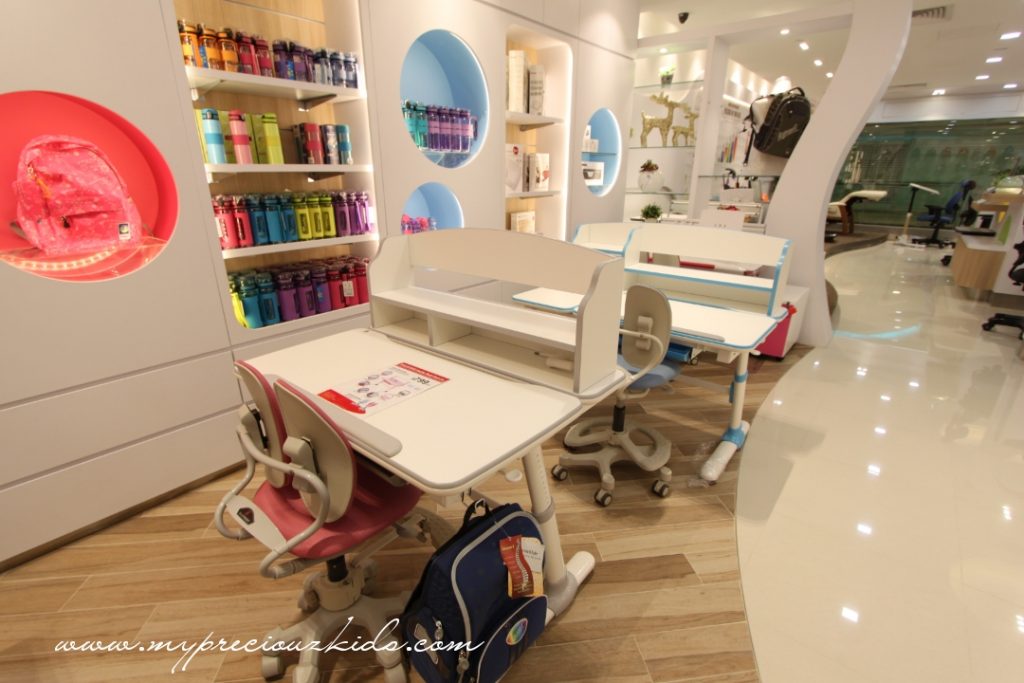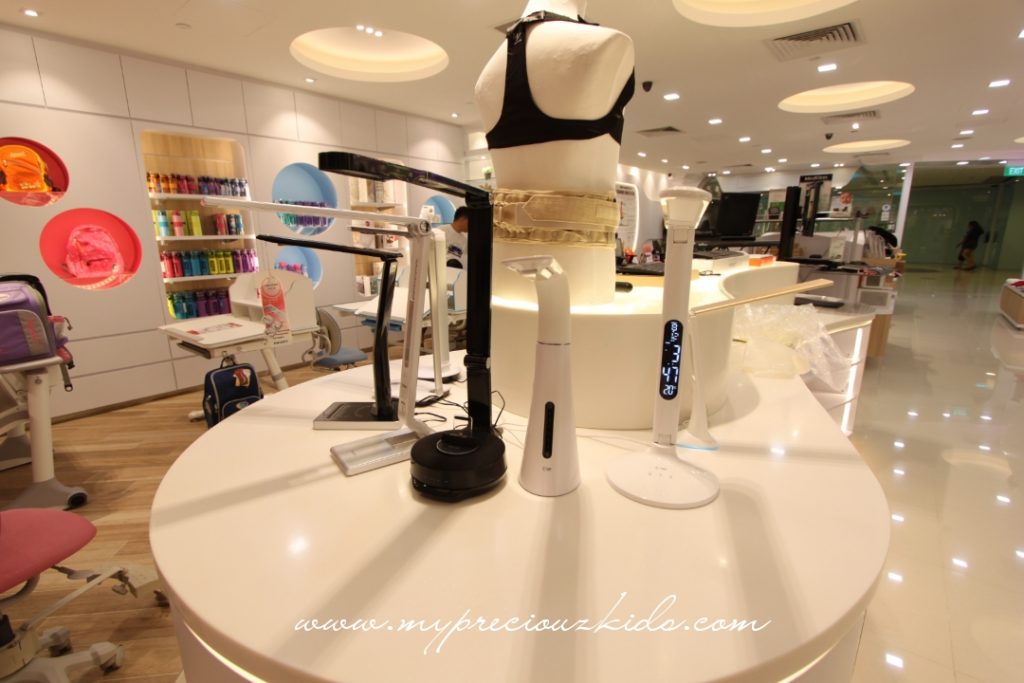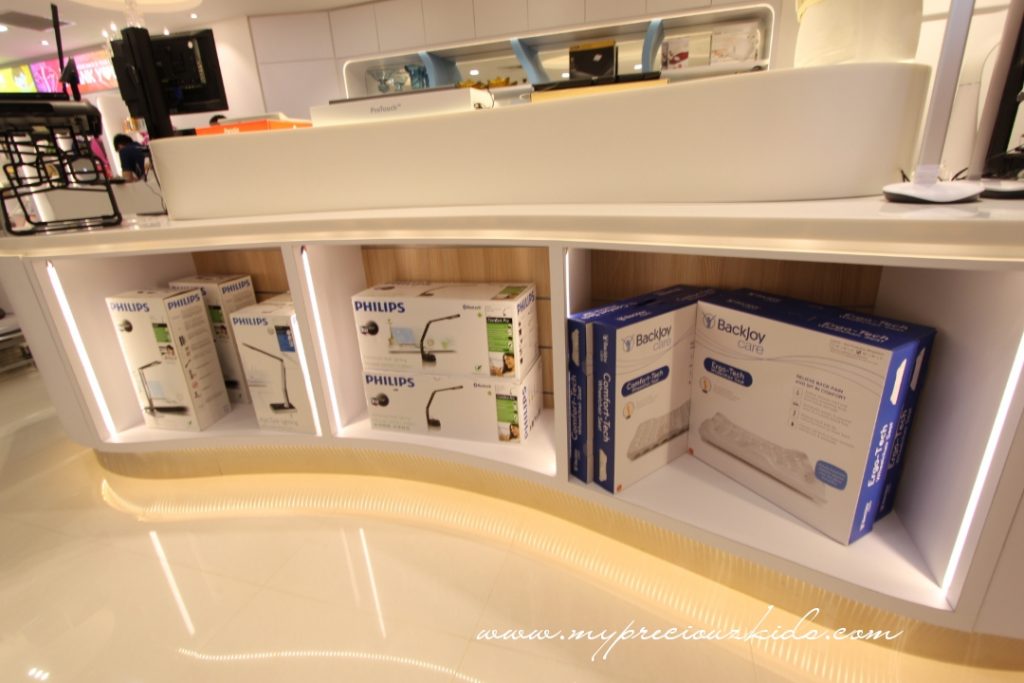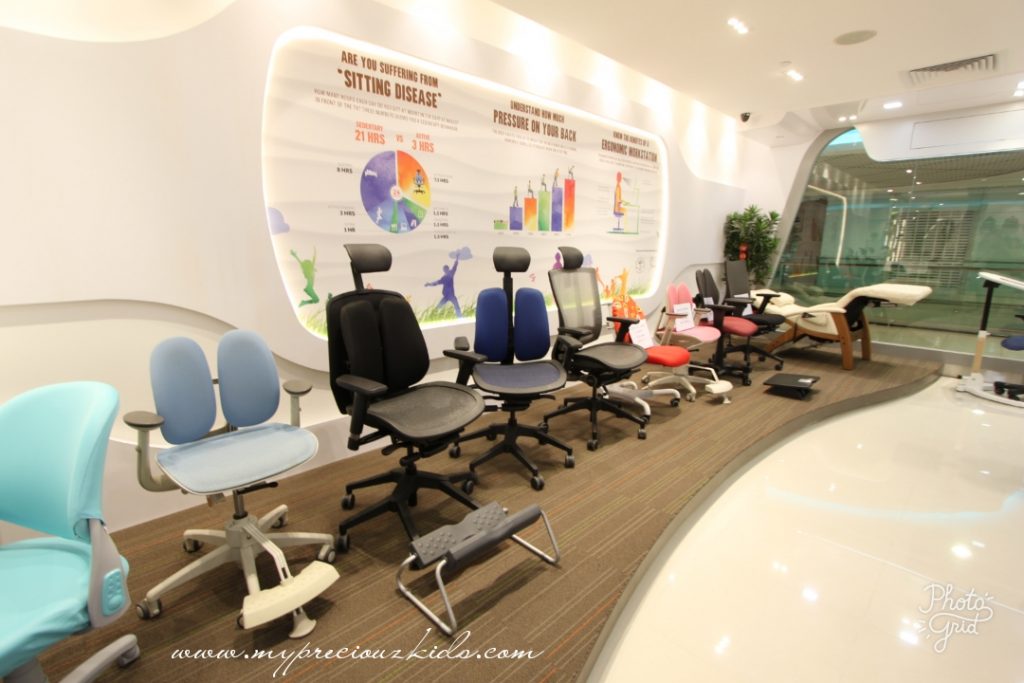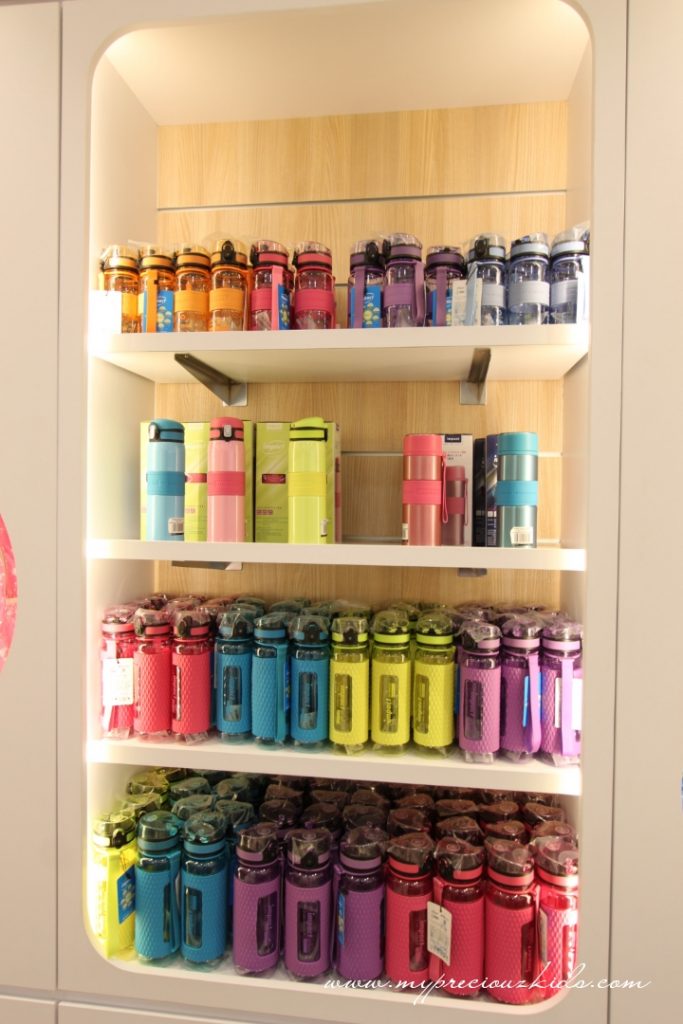 Ergoworks
Marina Square
6 Raffles Boulevard #03-337 Marina Square
Opens Daily: 11:30am – 9.00 pm
Telephone: 6837 3370
Centrepoint
176 Orchard Road #03-36 Centrepoint
Opens Daily: 11:30am – 9.00 pm
Telephone: 6836 8488
Causeway Point
1 Woodlands Square #03-26 Causeway Point
Opens Daily: 11:30am – 9.00 pm
Telephone: 6893 8488
For the benefits of readers of mypreciouzkids, Ergoworks has kindly included a free gift with every purchase of IMPACT ergonomic bag at any of the 3 outlets. All you have to do is to print and present the image below when purchasing an  IMPACT bag between 2/9 to 30/9/17 to be entitled to the free gift. Its great for kids who are already starting to use laptop as part of the school curriculum.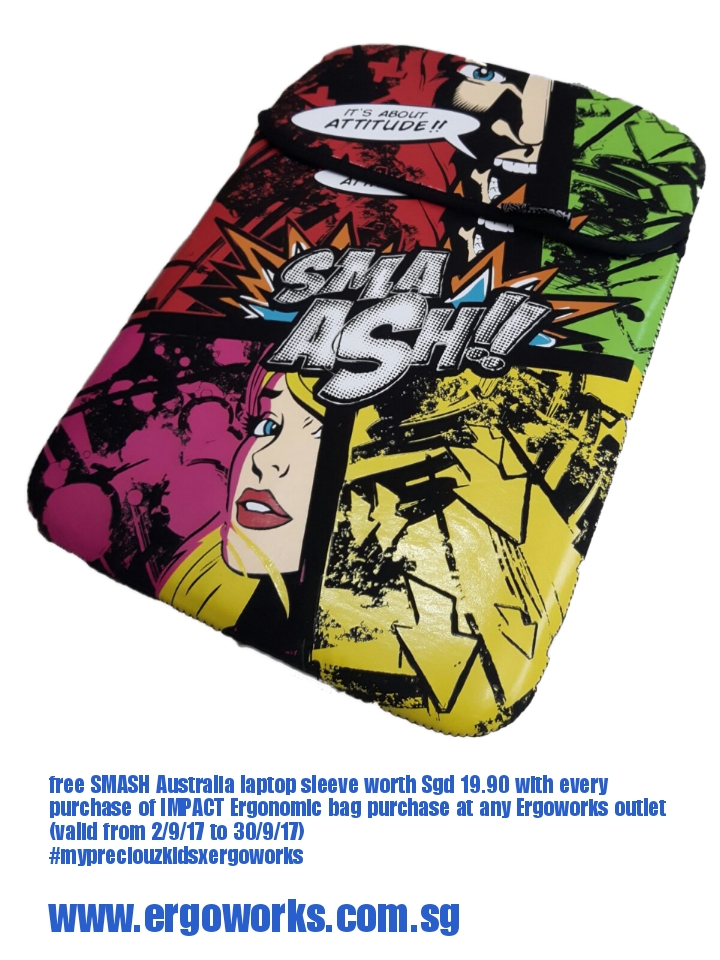 Share the article