Most of the parents would have gone through the stressful phase of registering their kid for primary 1 especially those with first born or kid with a different gender enrolling in a different school from the older sibling.
Now comes the fun part, preparing your kid for primary 1. One of the most expensive purchases would be the school bag. I am pretty clueless as there are many brands to choose from and the initial decision whether to buy an ergonomic bag or a normal back pack. During my times, there is no such thing as an ergonomic bag and I was most happy whenever December comes. I am normally "awarded" school bag of my choice if I did well in school the previous academic year. So buying school bag is a happy occasion for me (as I was very studious), with new bags, new books and new stationery I was always happy to welcome the start of a new academic year. I do hope my soon to be going Primary 1 eldest son will share my same sentiments.
I had school friends who do not have proper posture and slouch from carrying heavy school bags. I hope to start on a right note by choosing a suitable bag start his formal education.
A quick market survey by me, ergonomic backpack weigh from 750g to 1.2kg , and the prices range from SGD 70 to SGD 259. As J's height and weight is smaller than average kids of his age, I was hoping to get the lightest possible ergonomic backpack without breaking the bank.
(The general guideline from Health Promotion Board (HPB) is for children to carry no more than 15 per cent of their bodyweight. In practice, that would generally mean no more than 3.5kg to 5kg for a child in the first few years of school. And generally an ergonomic school bag weighs from 900g to 1.2kg.)
I came across the range of IMPACT ergonomic backpack which are the lightest and most  affordable!
IMPACT is the only multi-awarded ergonomic brand founded in Singapore since 1997, and also the only ergonomic brand medically endorsed and recommended by both the Singapore Physiotherapy Association & The Chiropractic Association (Singapore).
These are the many models at the ERGOWORKS showroom which carries IMPACT backpacks. The complete list of their backpack models and colours can be found in this link.
I will focus my review on 5 bags which are suitable for primary 1 going kids. The first model that was introduced IPEG – 0086 which weighs at 750g and priced at SGD 69.90 which is very attractive.
The second model which one of their best sellers is IPEG -0037A weighing at 900g at SGD 109.
Even though it is a tad heavier, its back support system is vastly different from the first model (0086) . The 0037A back support system feature a curved spinal support system which provide better support to the child than 0086.
Orthopedic Spinal Protection System ("OSPS") is an award-winning patented back-care system which provides accurate support to the exact contour of the back, while effectively distributing the weight equally on the surface on the back. OSPS assist the children in achieving correct posture and reducing stress on their growing spine.
Besides that, its boxy look gives more volume and has a very good organized system for books.Once you open the backpack, you immediately see all the books and items in the bag at 1 glance which is the mainly selling point of this model! It comes with book divider with inner suspension strap and non-slip base.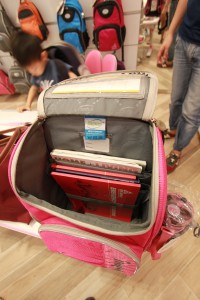 The model IPEG – 0050A and 0052 A are both slightly bigger than 0037A and priced at SGD 119. The 3 models are very similar in term of design
And the only difference between 0050A and 0052A is the way the backpack is being opened. The only benefit of 0052A is once you open you are able to see the timetable at the top as compared to at the bottom. However, it really depend on your child which way he/she prefers.
All 3 models (0037A, 0050A and 0052A) comes with parachute ring for easy adjustments by the child.
Besides that, these 3 models also feature
1. Chest Stabilization Strap
2. Fitted with USA 3M Scotchlite reflective materials and strap used for better safety at night or low light
3. Made of durable, water and UV resistant materials
4. Adjustable mesh side pocket designed for water bottle.
5. Side pocket provides extra storage of smaller items.
The final model which I thought was great for taller children above 110cm which has adjustability in height is IPEG-00220/221/222 priced at SGD 129. It has a cool feature whereby you can adjust the backpack according to the height of the user. However, it is a tad heavier at 1.1kg and is a longer in height bag than the previous models which is not suitable for J.
The most important thing to note is that the bag should be align to the shoulder of the child. The backpack should not be significantly wider than the shoulders for a proper fit .The base of the backpack should be not lower than the top of the hip bone.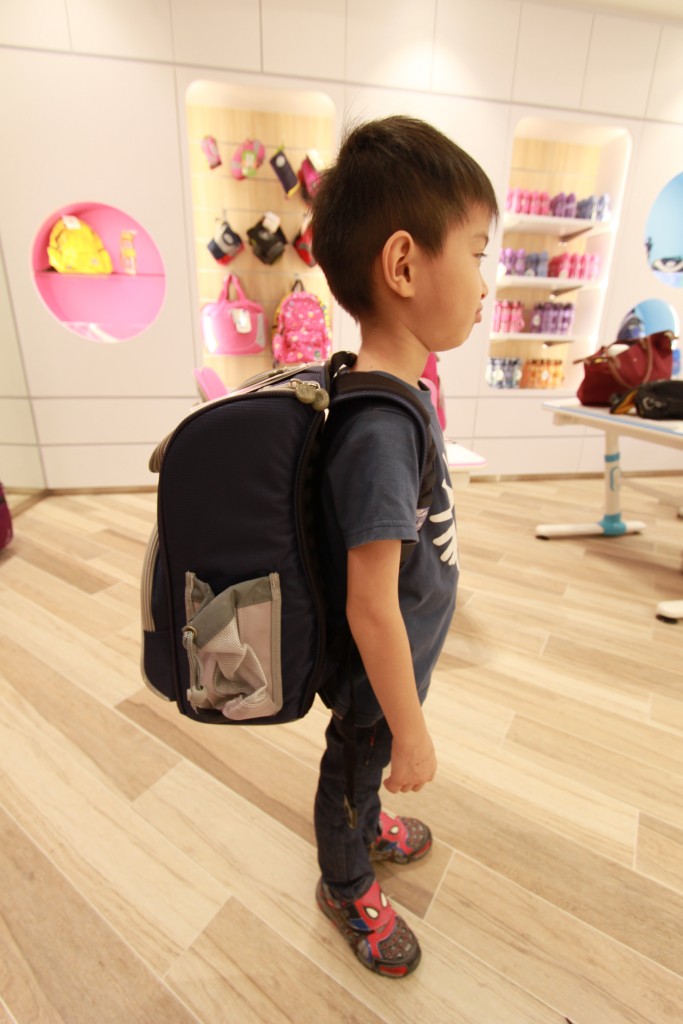 And you must always place your backpack at the same level as your back, never place the backpack at higher level than the child's shoulder or to be worn from the floor level.And you must bring along your kid when you select the backpack so that the knowledgeable sales staff can assist you in making the correct decision and choice based on the height and built of the child.
J carried the sample bag with books in it, though it felt heavy (probably he hasn't carried such weight before ever) but he said that it felt comfortable on the shoulder during the short time he was "parading" in the shop.
And J made his choice!
And the backpacks all come with a 6 month warranty which is registered at the shop.
Besides ergonomic backpacks, ERGOWORKS also sells accessories as such water bottles/ drink ware and stationery case which are great for school and also ergonomic study table and chairs for kids and adults. This is really a one stop shop to prepare for primary school education!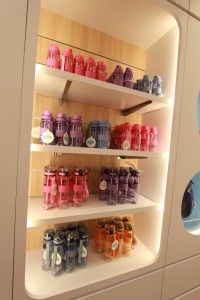 There are further discounts for the following
– trade-in of used Impact bags (20%)
– Passion (15%)
– Safra and Cordlife members (15%)
means you can even get an ergonomic backpack for less than SGD 100!
Do check out the wide range of ergonomic backpacks at the their showrooms
Marina Square
6 Raffles Boulevard #03-337 Marina Square
Opens Daily: 11:30am – 9.00 pm
Telephone: 6837 3370
Centrepoint
176 Orchard Road #03-36 Centrepoint
Opens Daily: 11:30am – 9.00 pm
Telephone: 6836 8488
Causeway Point
1 Woodlands Square #03-26 Causeway Point
Opens Daily: 11:30am – 9.00 pm
Telephone: 6893 8488
Share the article