With so many durian sellers in the market, why Durian SG Prime ? Their fresh quality durians are already cheaper by at least 20% right now compared to any reputable durian sellers in Singapore. They collaborate directly with plantations owners in Pahang to secure these durians for Singaporeans, unlike other durians sellers that are still buying the supply of agents. As for Durian SG Prime, they work directly with the plantations owner, skipping all agents and suppliers.
Ultimately, cheaper durians for all the durian lovers in Singapore! The next selling point is their source of durian. They only get durians from mature trees beyond 40 years old from the mountainous region of Raub. For those who are keen, they even had description of the 3 mountains where their supply of durian comes from Famous Tiger Mountain , Indigo Hill Mountain, Cold White Leaf Mountain. Quite an interesting read, and there is the difference between their durians and the rest of the other harvest in the market.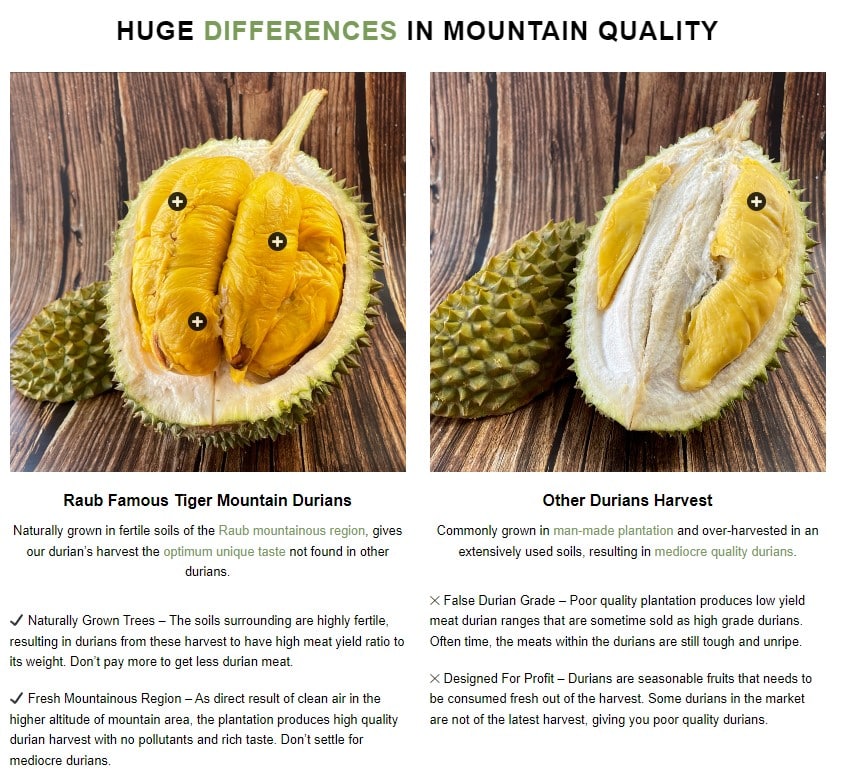 They are so sure of their quality that they have guaranteed exchange privilege for any durians that for any reason does not meet your expectation using their replacement word online.
My kids and I even had the privilege of patronising their store in Geylang Road during their school holidays. It was my kids maiden experience eating durian at the stall. The kids also got to see how they chose the durian and pried open in front of them. My kids totally love their experience eating durian at the stall, you see more from IGS highlights
They even provide gloves and tissue and you can even buy the coconut to get rid of the heatiness which was what we did too!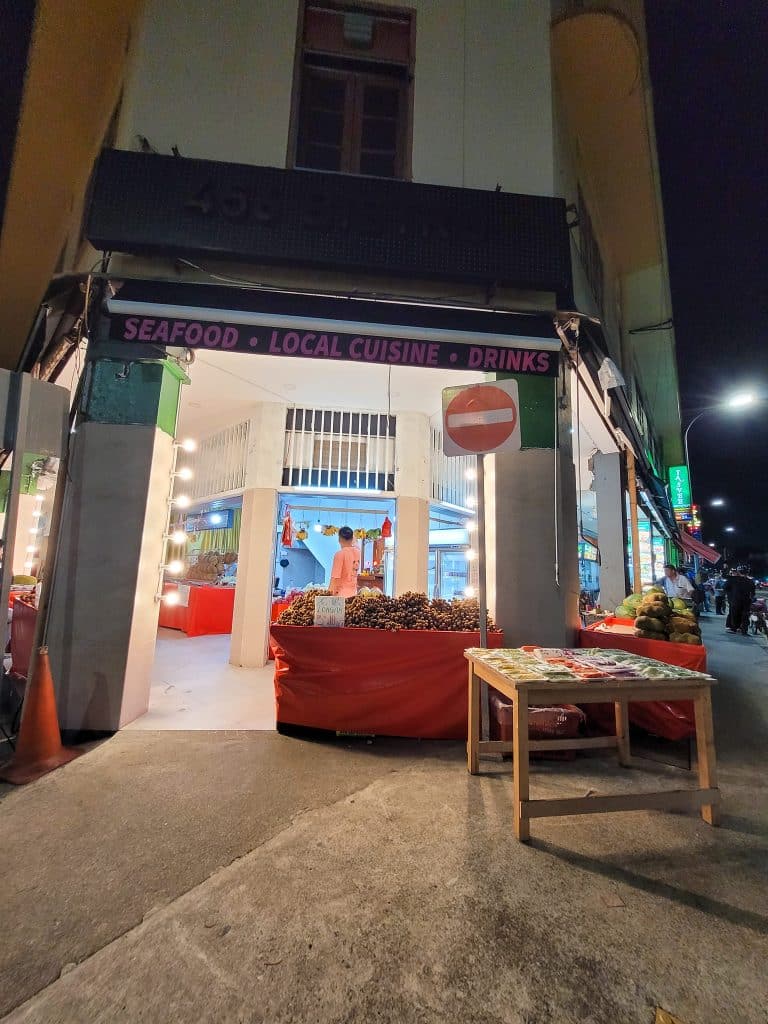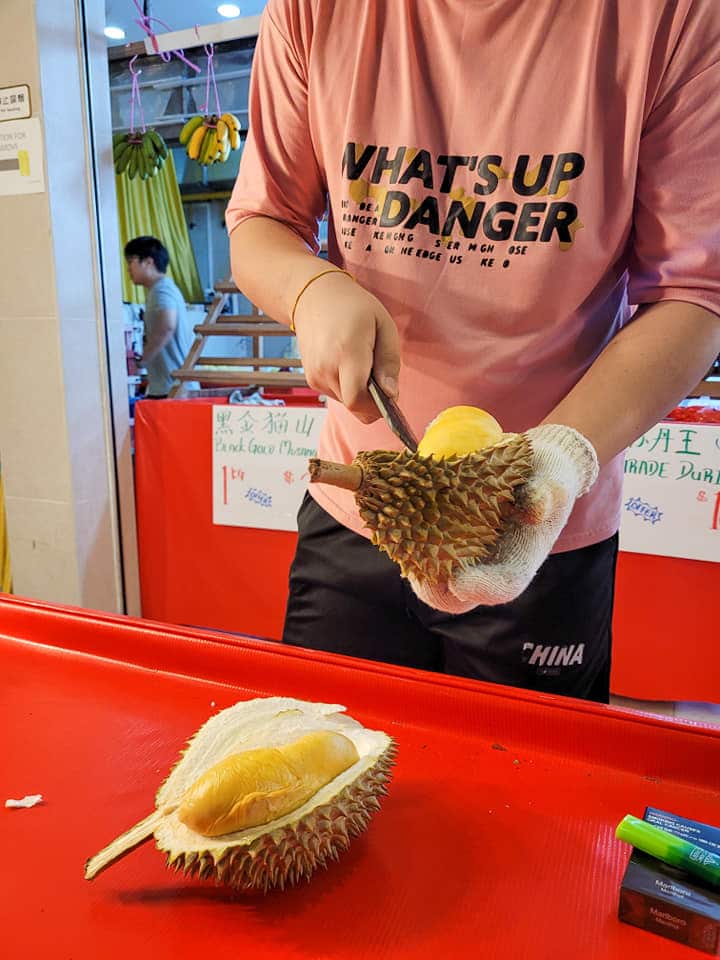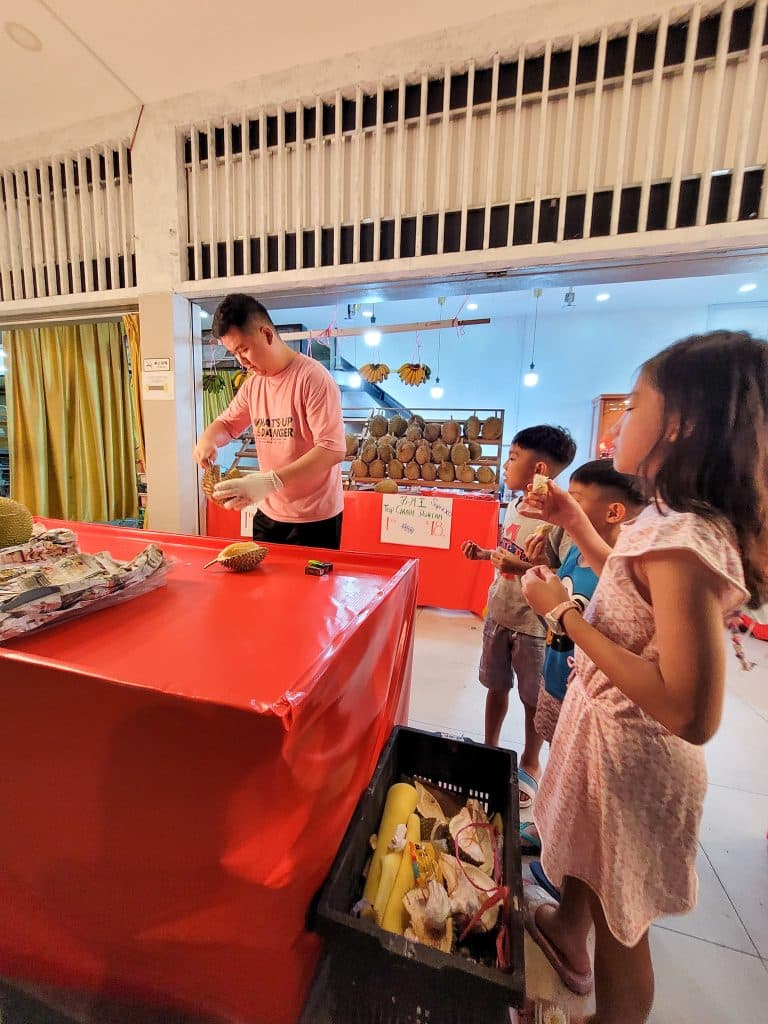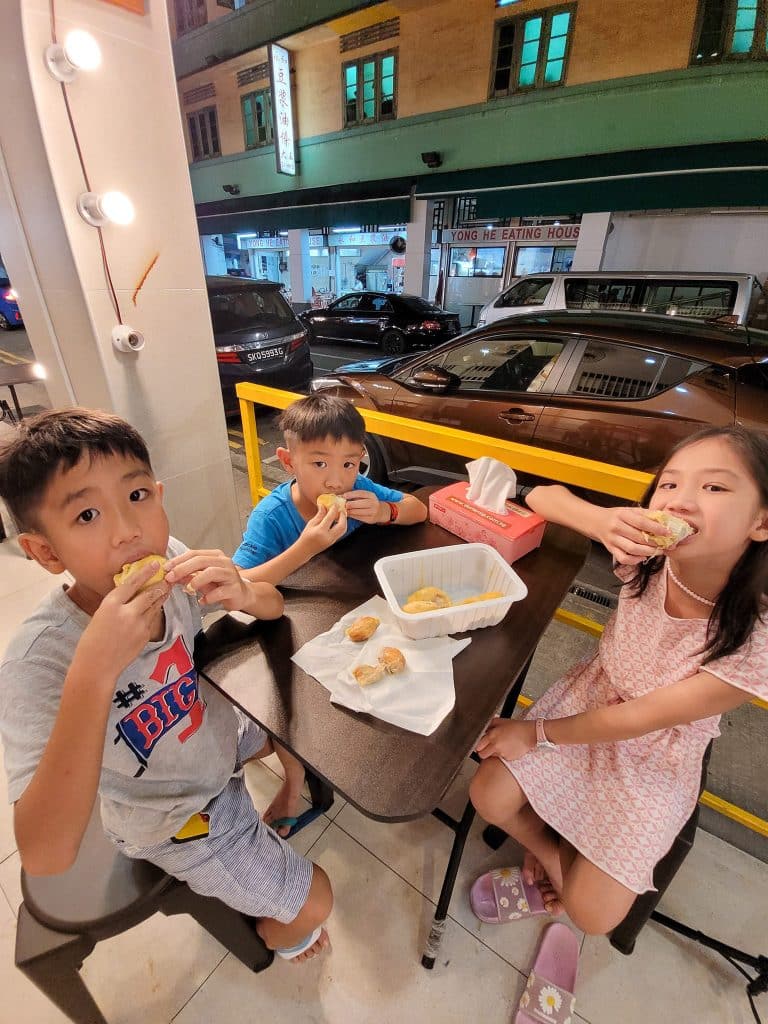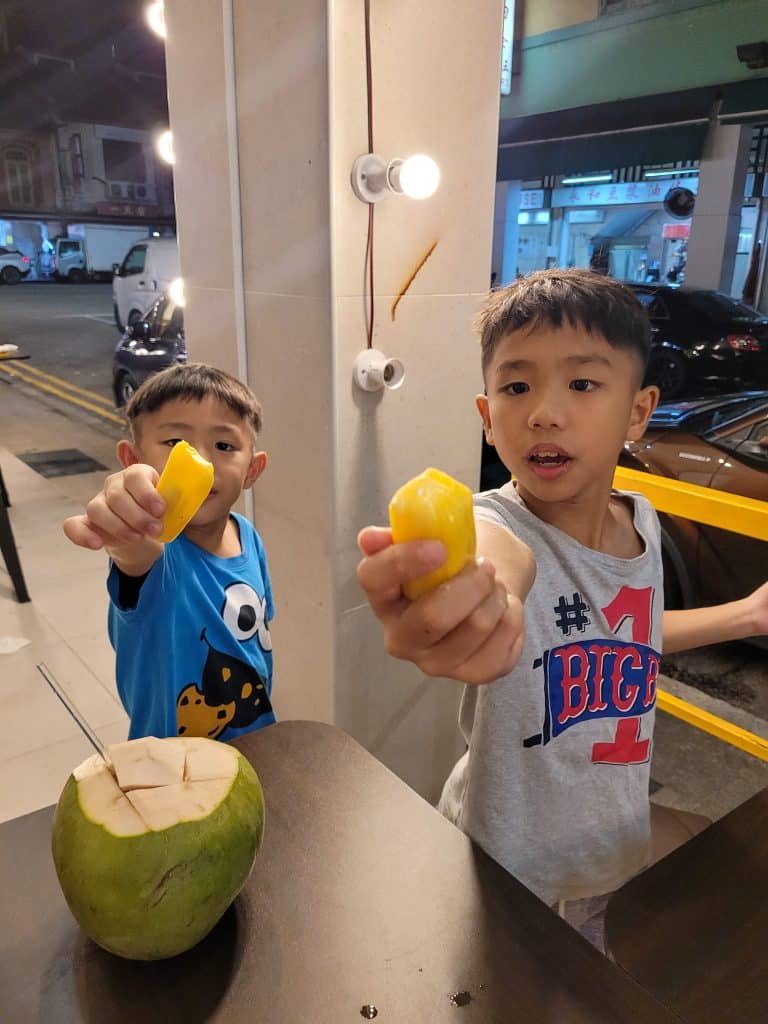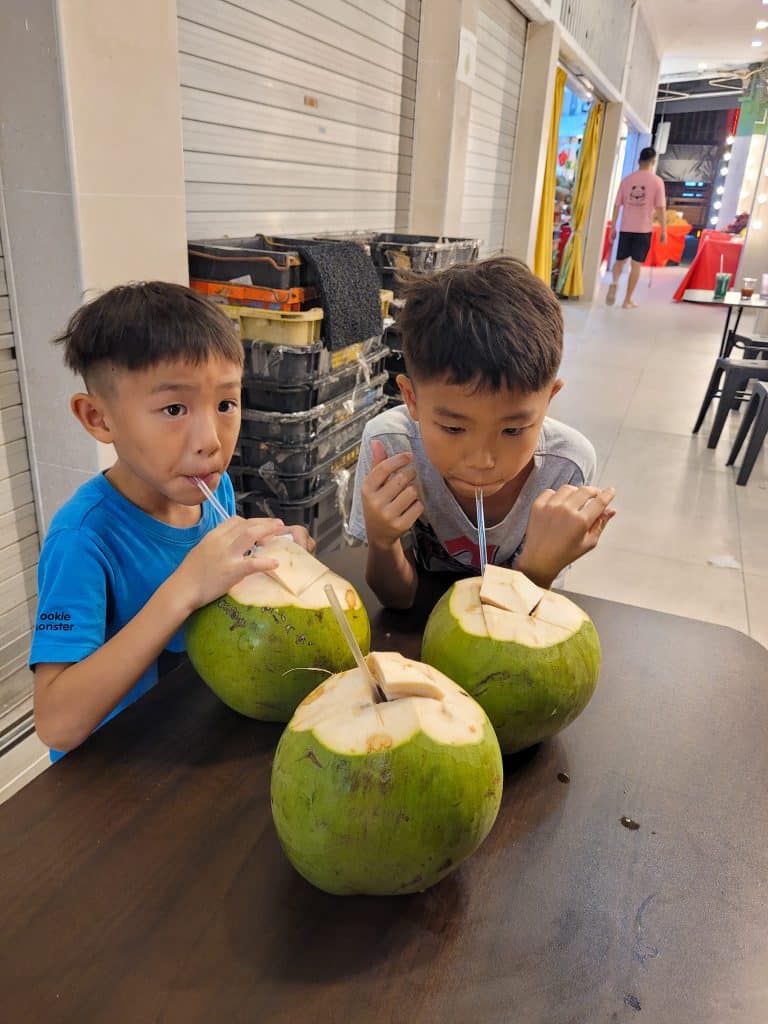 And for the rest who prefer to consume durian in the comfort of home, you can order online which was what we did as we didn't manage to try Mao Shan Wang on the day we visited their store.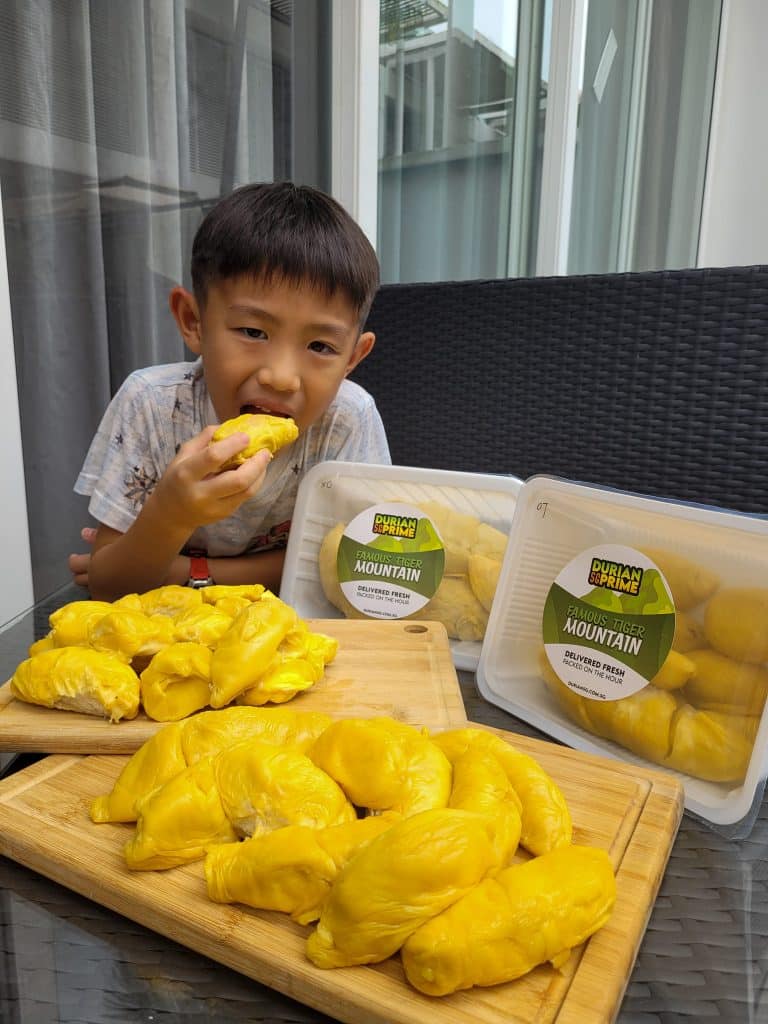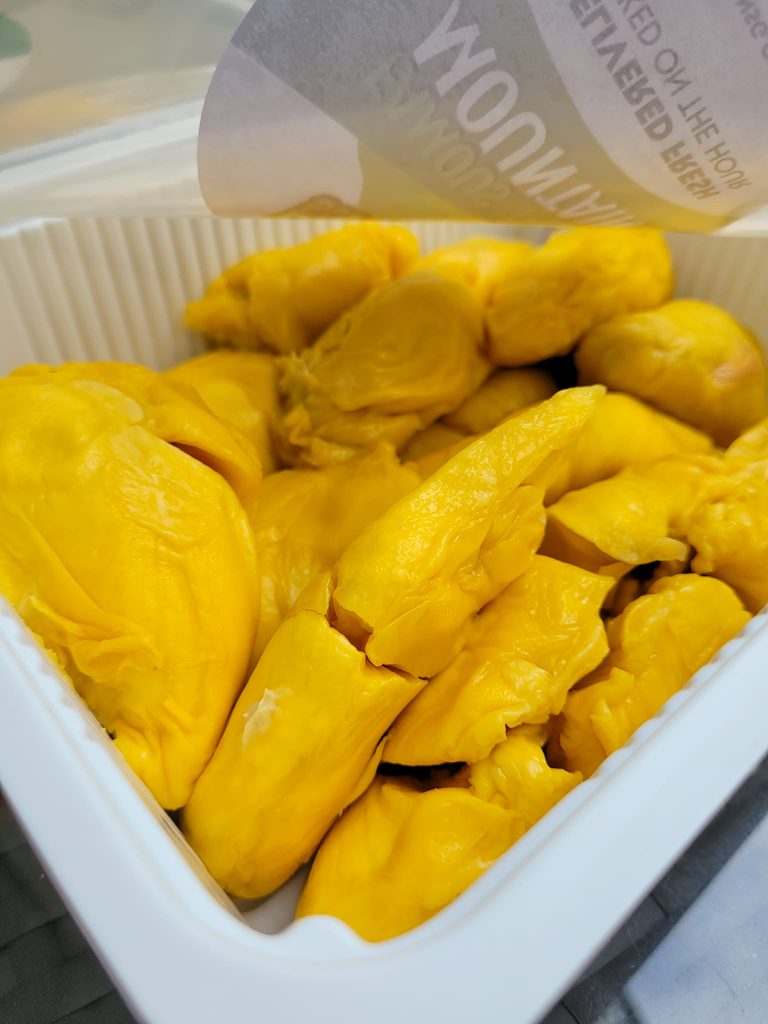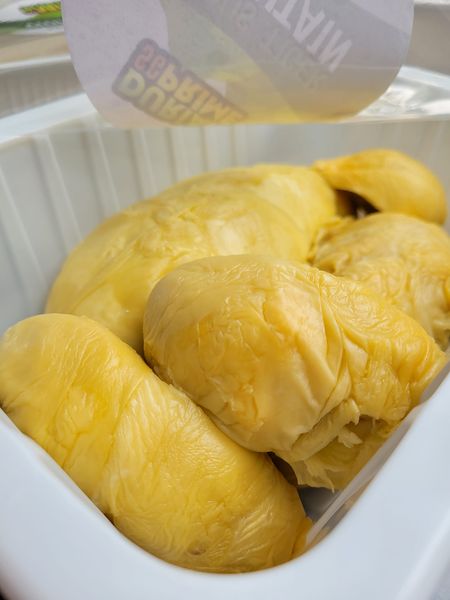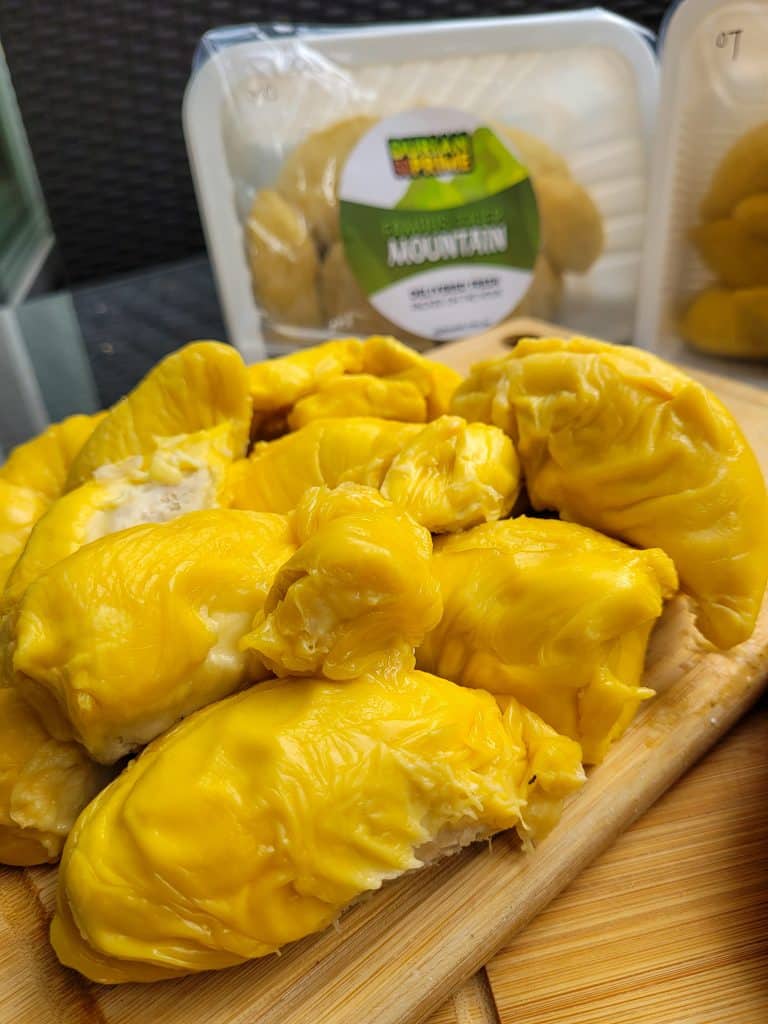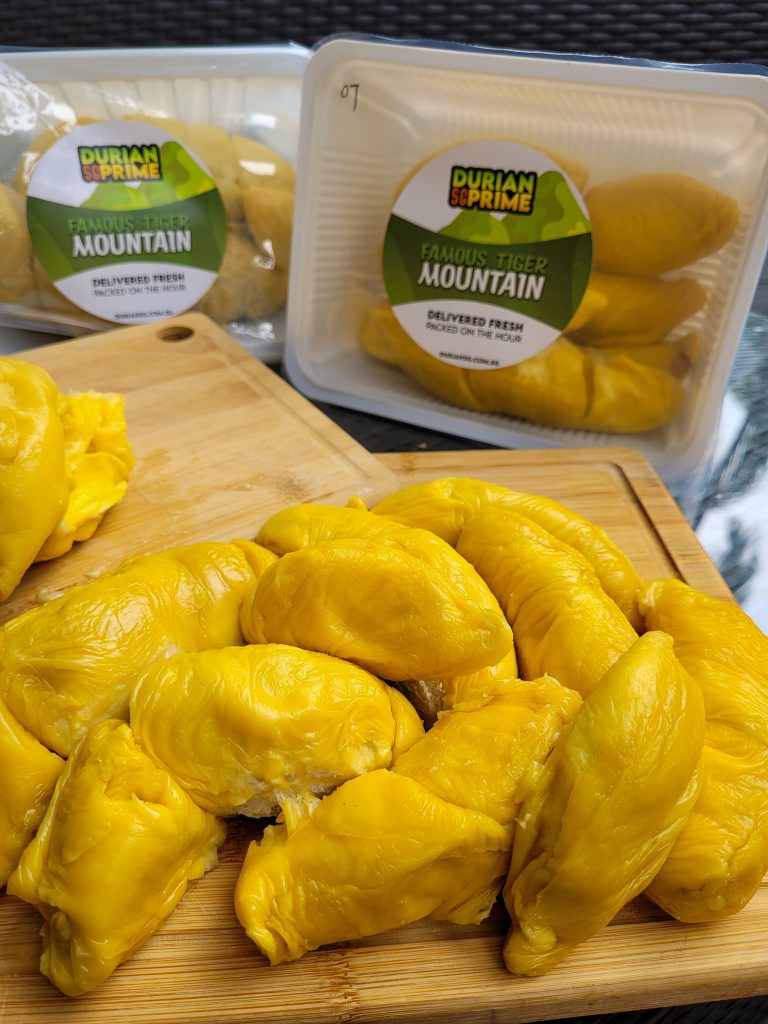 The pack of durians come in sizes 800g. What you see is what you get. No more paying for husk and not flesh. Here featured are  2 x 800g of Old Tree Mao Shan Wang ("OT") and 800g Black Gold ("BG"), and 800g of XO D24. And they also de-husk upon order for optimal freshness. 
To me OT and BG are pretty much similar as it is creamy and bitter, but XO is a bit inferior in quality but I do know of people who like XO. Not only lots of flesh, they have the smallest seeds too!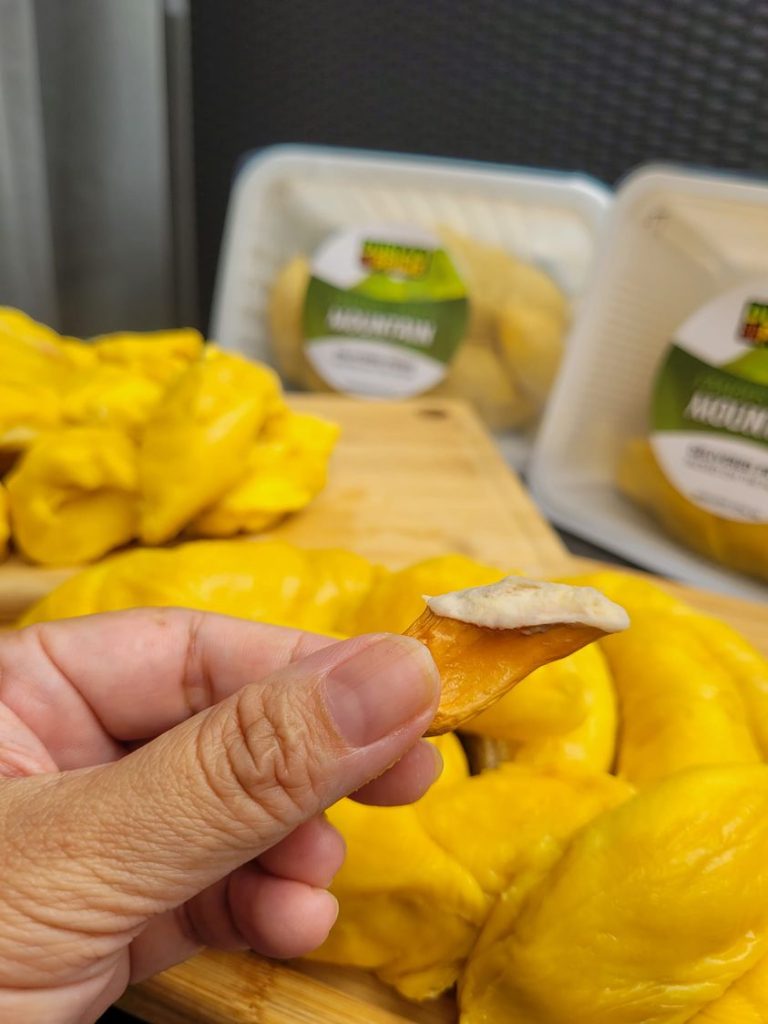 Depending on supply, they have D24, D13, etc so it is very stock and weather dependant as well 
Besides durians, do check out other seasonal fruits like cempedak,  jackfruit, mangosteen and many more, you can order from their website as well. Don't wait any longer as you never know when the supply will dwindle and you miss this season of good durian.
Free DURIAN DELIVERY for order above $99. For 2 hour time slot flat one time fee of $7.5 and for express within 1 hour is one time fee of $15. You can also pick up at store, but best to pre-order as the stock is very seasonal as well. 
Giveaway of $300 of durian ($100 each with no minimum spend, I will choose 2 from IG and 1 from FB) to savour all the variety of durian that you fancy!!
3, Tag 1 friend per comment, the more the chances
4. Like 5 of my previous IG post 
5. Like and share this
post
publicly and tag us
6. BONUS 5 Chances: leave a comment on this blog post  
7. BONUS 5 Chances : Like and share this FB
post
Giveaway ends 30 Oct 2359
Share the article