Review
I couldn't attend the opening week shows as I was away and hence did managed to read the initial review of this interpreted version of Hansel and Gretel which they have changed it to Gretel and Hansel.
As with most SRT's The Little Company production, we often has catchy and memorable tunes to accompany the show and it is often very simple and light topics for the kids.
Suzanne Lebeau's version of Gretel and Hansel and the entire production was a different type of children production that I am used to.
Going to the production, I did have some reservation as the show explores topic like sibling jealousy and rivalry and parents abandonment which may be difficult for me to explain to my younger kids. Some audience may think it is abit overboard as Gretel even explore the idea of "murdering" Hansel by pushing him into the fire but my kids were not affected.
My younger boys were not able to interpret it to such a deep level and enjoy the show at its surface where sibling love overcame evil and prevails. I asked my big C at 8 years old of her take of this, she interpreted that Gretel at the age of 5 is not old enough to know that it is wrong to be jealous of her own sibling. She is not able to relate to the character as she enjoys being the older sibling and taking care of her own younger brothers.
As for myself, I loved that there is a deeper meaning in Suzanne Lebeau's interpretation of Hansel and Gretel from the get-go when the title of the show was being heavily debated to be Gretel and Hansel and not Hansel and Gretel.
I especially loved how a two-person cast (in a production with 5 characters) cleverly moved into the other characters seamlessly and yet my attention for the entire 50 minutes (there is no musicals or songs) .
The best message we get from Gretel and Hansel, is that siblings' love is one of the best gifts that one can ever have, and it should be treasured and protected. I hope that my kids would love and protect each other always as blood is thicker than water.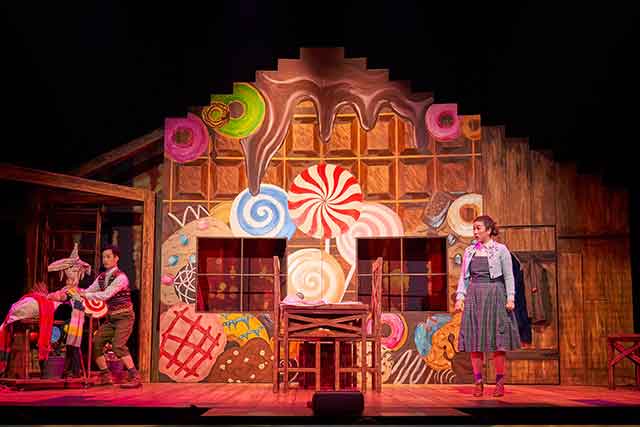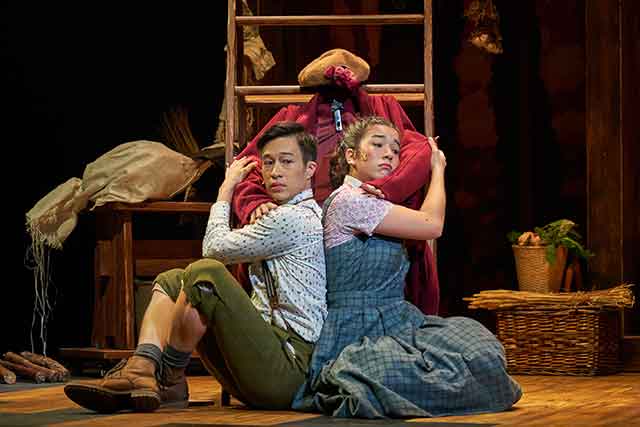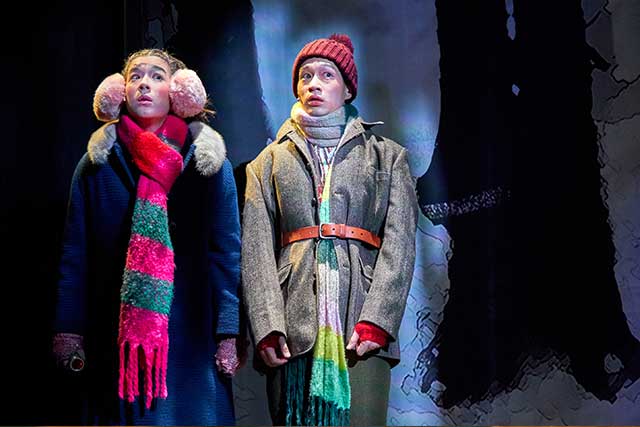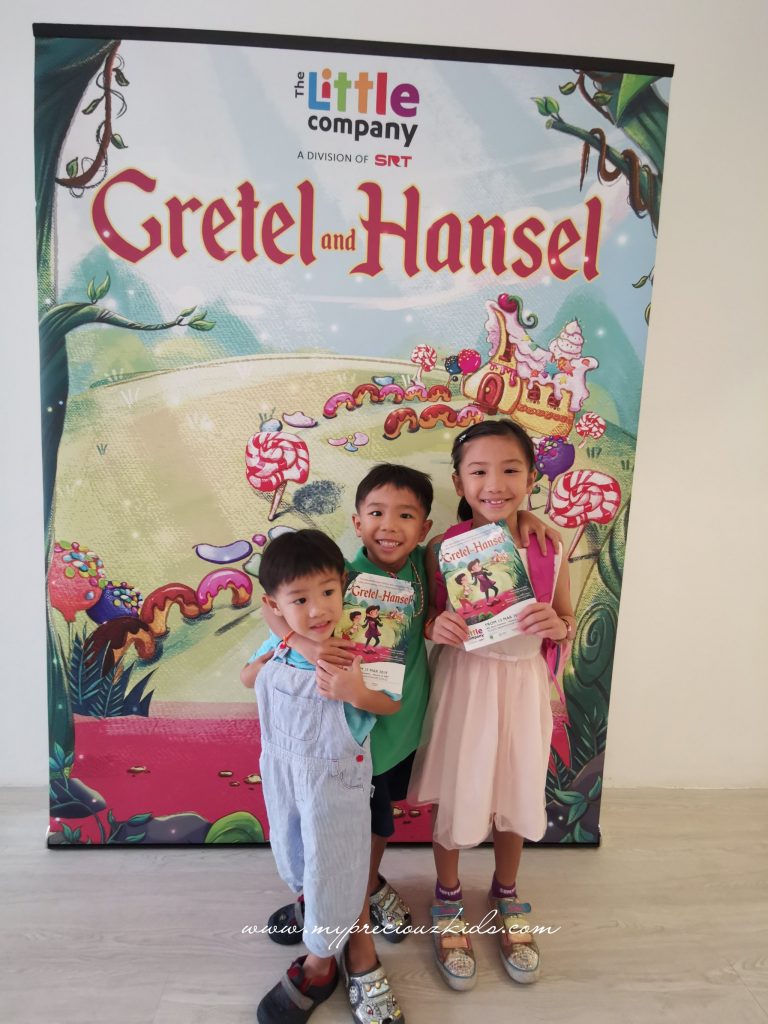 Media Invite
I grew up reading stories from Brother Grimm, but I realised kids this generation are not so much into well-loved tales from Brother Grimm. This is a good opportunity to introduce to my kids stories to characters from Brother Grimm fairy tales but with a twist. Not the Hansel and Gretel tales that I grew up with but made more relevant to our current generations of kids by writer Suzanne Lebeau on her perspective of the elder sibling Gretel.
Directed by veteran Daniel Jenkins, this beguiling fantasy is bought to live by actors Tia Andrea Guttenshon who plays Gretel and Joshua Lim as Hansel.
Gretel's life is turned upside down when her new brother Hansel arrives. He gets all the attention, the cuddles and the kisses and poor Gretel is told to 'grow up' and remember that she's 'a big girl now'! But Gretel doesn't want to be big! And she doesn't want the annoying little brother who's too small to play.
When Mother and Father take the children to the forest, Gretel has a chance to get rid of the little brother once and for all. But the forest is full of danger and Gretel will have to learn to get along with Hansel if they are both going to survive the adventure.
Based on the well-loved Brothers Grimm classic fairy tale, Gretel and Hansel is a heartfelt, humorous and exciting tale about sibling rivalry, family love, courage and understanding what it means to be a big sister! The two children become both characters and storytellers as they bring audiences on a thrilling, imaginative journey. Gretel and Hansel will help encourage children to work together, appreciate their siblings and understand the importance of family love.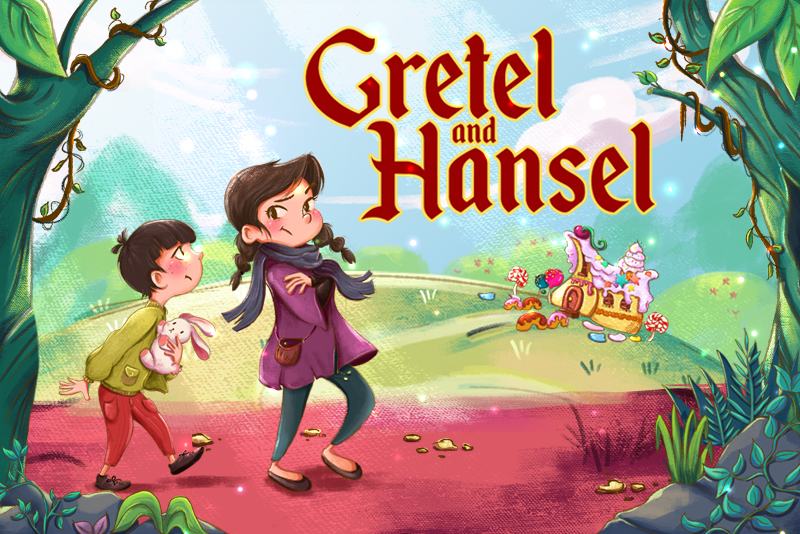 Wed, 13 Mar – Fri, 26 Apr 2019
Weekdays: 10am
Weekend & Public Holidays: 11am
14 Mar, 25 – 28 Mar, 9 Apr & 12 Apr: 10am & 2pm
15 Mar: 10am & 3pm
Venue: KC Arts Centre
Ticket Pricing
Standard: S$29, S$26
Family Package of 4:
Cat 1: S$98
Cat 1 tickets (with TLC CD Vol.2): S$110
Weekends (Sat, Sun & Public Holiday)
Standard: S$49, S$39, S$36
Family Package of 4:
Cat 1 (with photo taking)*: $166
Cat 2 (no photo taking): $132
Family Package of 4 (with TLC CD Vol.2):
Cat 1 (with photo taking)*: $178
Cat 2 (no photo taking): $144
*Ticket includes a photo taking session with the cast in costume.
(Applicable for Weekend/ Public Holiday shows only.)
Website
Giveaway (Closed)
SRT has kindly sponsored a pair of ticket for the 11am show on 23 March 2019 (Saturday).
1. Like and follow mypreciouzkids and SRT on Facebook
2. Like and follow mypreciouzkids and SRT on Instagram
3. Tag to as many friends IG post (one tag per comment)
4. Bonus for 5 additional chances, repost this IG post with tag #mypreciouzkidsgiveaway
Giveaway ends 24th Feb 2019 Sunday 2359.
IG winner: ps_loewe_lovelle
Share the article