I have been using earphones from Sudio for a few years now. I started with their Sudio Vasa Bla and then Sudio Regent. Since then, I have been an audiophile convert. Now, I truly enjoy listening to good quality music streaming into my ears. When I went wireless with Sudio Vasa Bla, what Sudio Vasa Bla did was also to convert my life by using them as my jogging buddy. However, it did disturb me a little that there is still a wire running behind my neck.
With the introduction of the latest, Sudio Niva, Sudio's first foray into truly wire-free earbuds, it is now TRULY wireless with no wires at all (sorry for my double emphasis), just like the Apple earpods and to add to its beauty it comes with a docking case that look like my makeup compact!
At first sight
It took my breathe away on first sight. I know I am biased as it is pink but this is the smallest pair of earphones I ever had – any smaller I am also worried it will drop off. Each set comes with 3 pairs of different sizes ear buds, so I had used the largest to ensure that it gives a tight fit especially I will bring it out for my evening run. I don't want it to drop off while running. Let me just let the photos do the talking.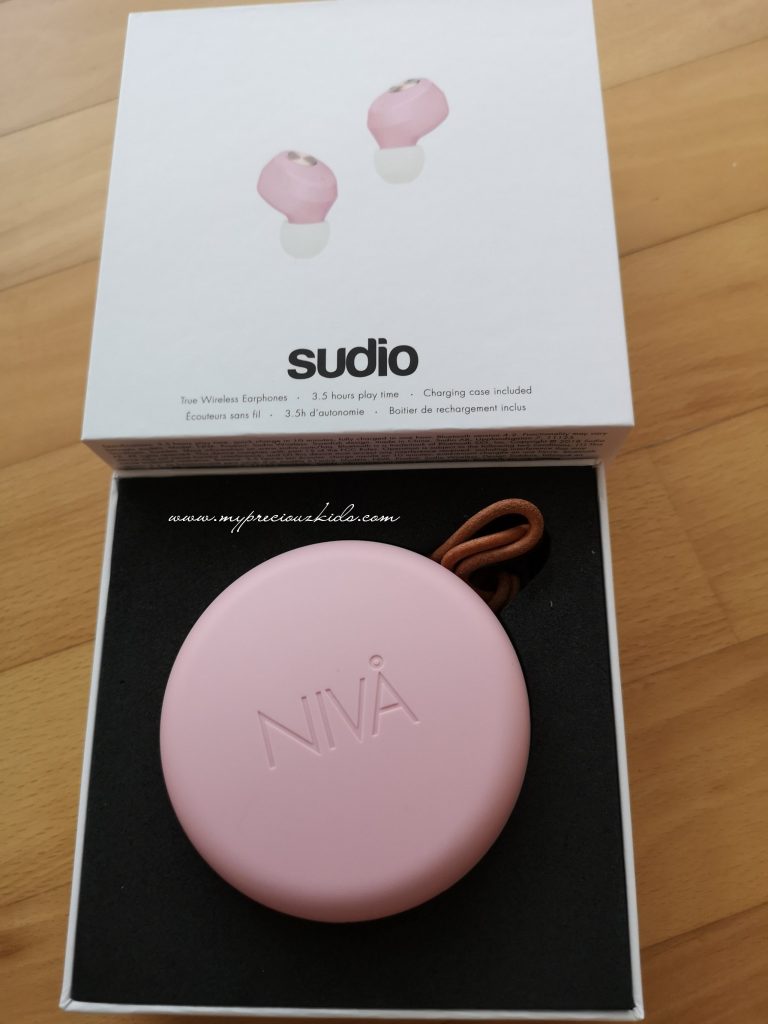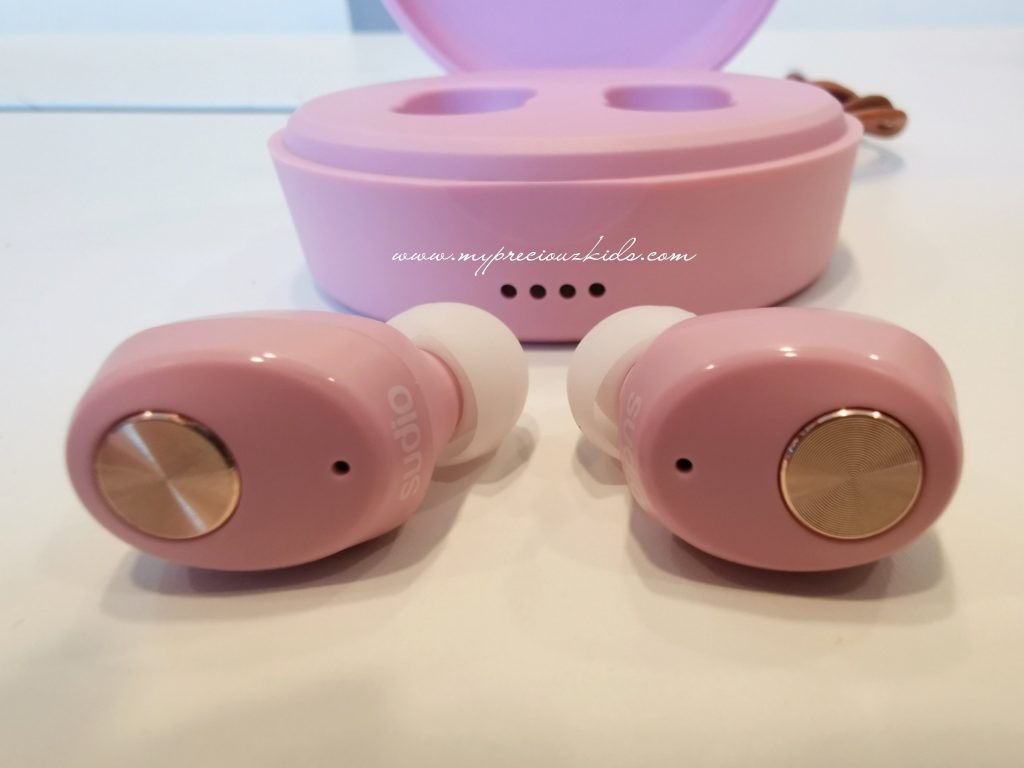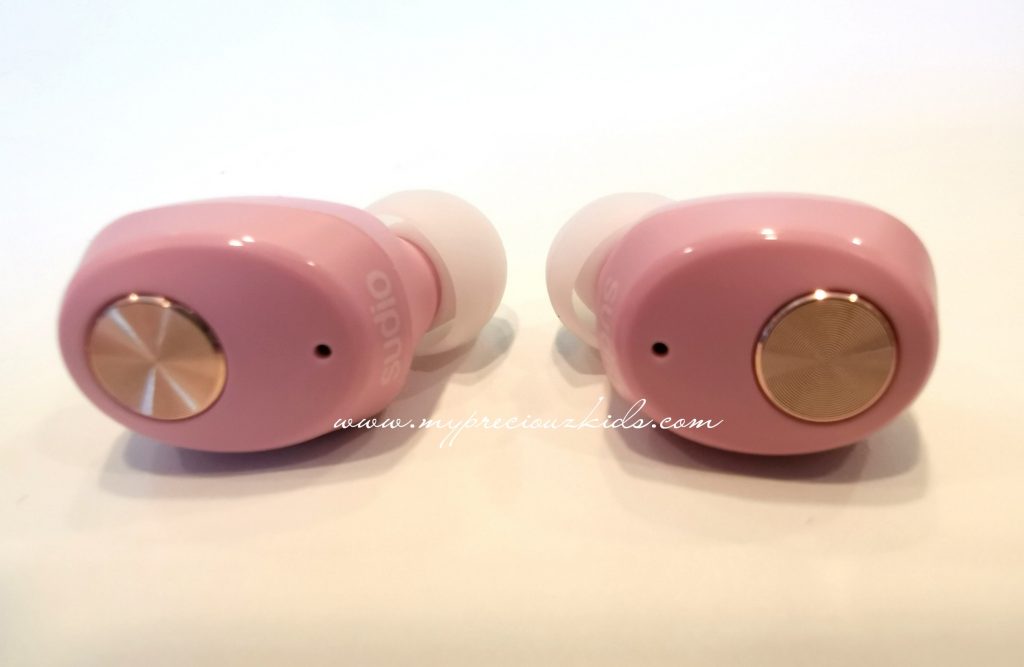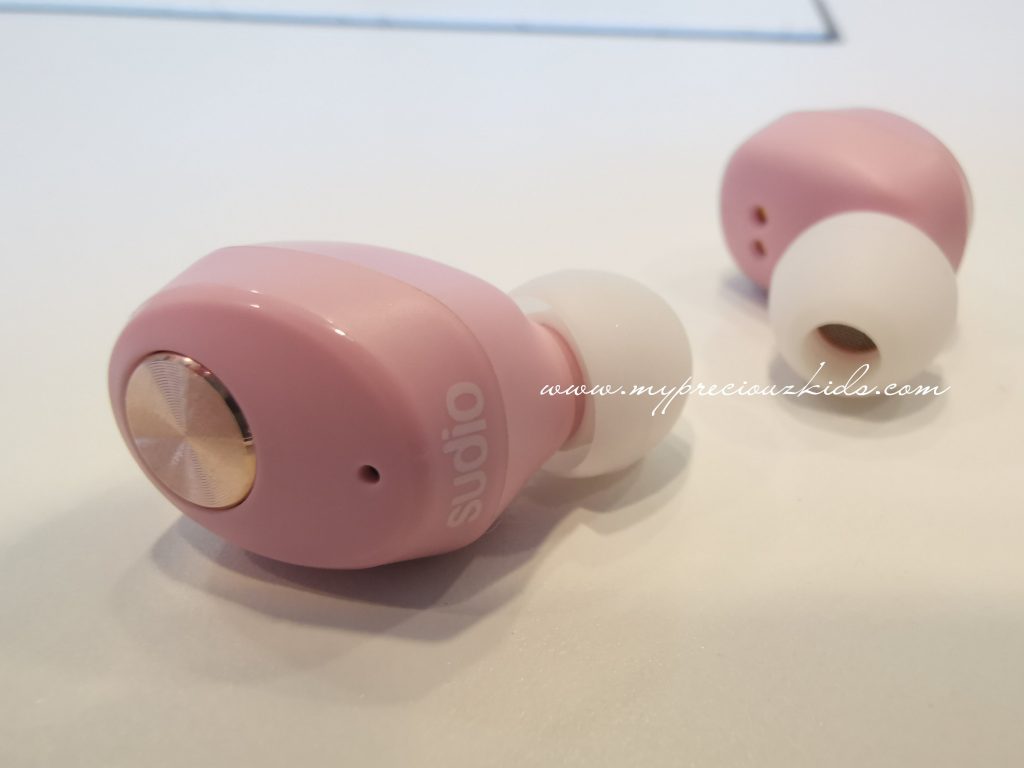 Using it
Truth to be told, as there are two devices – the right and left earphones, the pairing on Bluetooth is more of a two-step process as compared to the Sudio Vasa Bla and Sudio Regent that I owned. My older Sudios are considered as one single device so it is just 1 time pairing.
For the Sudio Niva, there is a big difference between left and right ear phone. Always switch on the right first and until you hear the word "pairing" before switching on the left bud (it doesn't work the other way around ie left first than right). Right is the main/dominant side as it is will go to single mode (right only) when using it to answer phone calls. I fumbled a bit as I first got my hands on the pink earphones. I realised that my switching it on simultaneously doesn't get both earphones connected. There is also a video to teach noob like me how to pair properly (ok I didn't watch the video before I started using it, hence my initial fumbling with getting both sides paired successfully).
Always switch on the right then left and there was no issue there after. If the earphones are ever out of sync, they have a video on Sudio on how to reset and repair too which was what resolved my wrong connection which I did in the first place.
As for the quality of music stream , I am definitely familiar to the good quality music streaming of my older Sudios. But I am not audiophile hence unable to compare and contrast to other brands.
Storing it
One of the prettiest aspects of the Sudio Niva to me (IMHO) is the case. Some people have reviewed to say that it is (especially guys) that it is a tad too big to be carried in their pants pockets etc, but I do not have the issue as I carry a handbag whereby I go. It fits into my clutch as well so I don't think it is oversize, in fact if it is any smaller, I worry the case may accidentally drop it unknowingly or slipped out while I rummage through my bag for my handphone or  wallet.
Of course if you prefer an even smaller case, there is a newer model launched by Sudio  –Sudio Tolv which comes in white and black (no pink). It comes in a much smaller case.
And the Sudio Niva case (looking like my makeup compact) is not just a pretty case, it is a docking station by itself. I can use the case for charging and for keeping Sudio Niva on the go, when it is not charge, the case is able to support another 4 charges to give a total of 17.5 hours of play time on the go -which means I can use my Sudio Niva for almost a whole week before charging it (I only use for morning and evening commute to and fro work , and my exercise)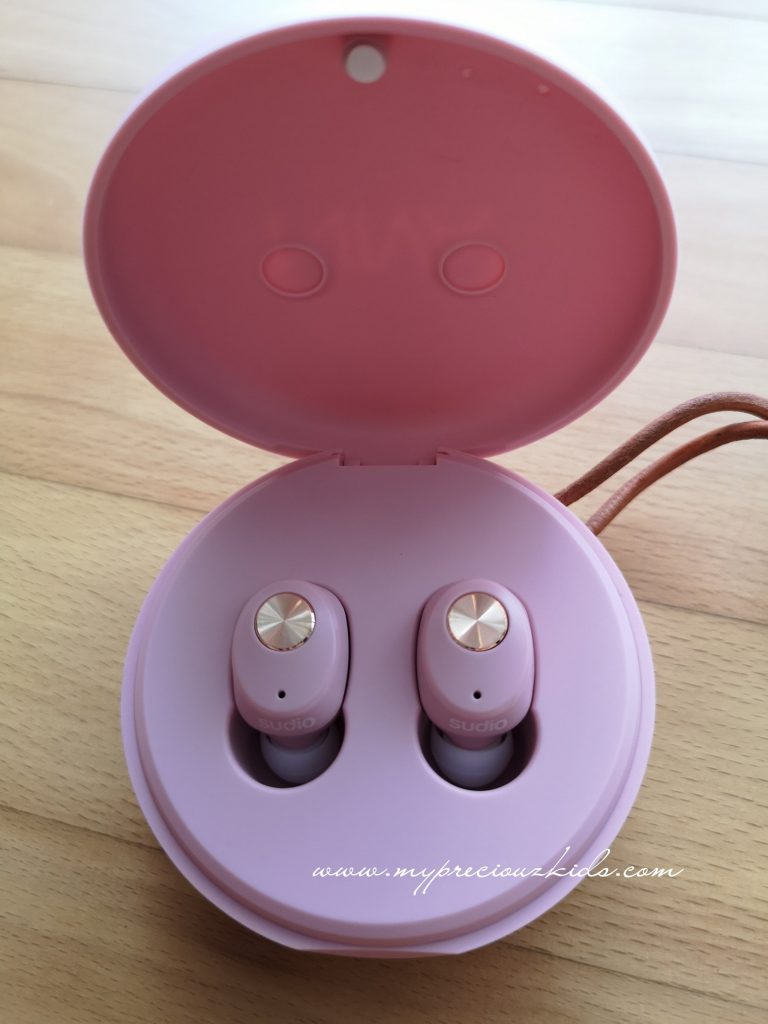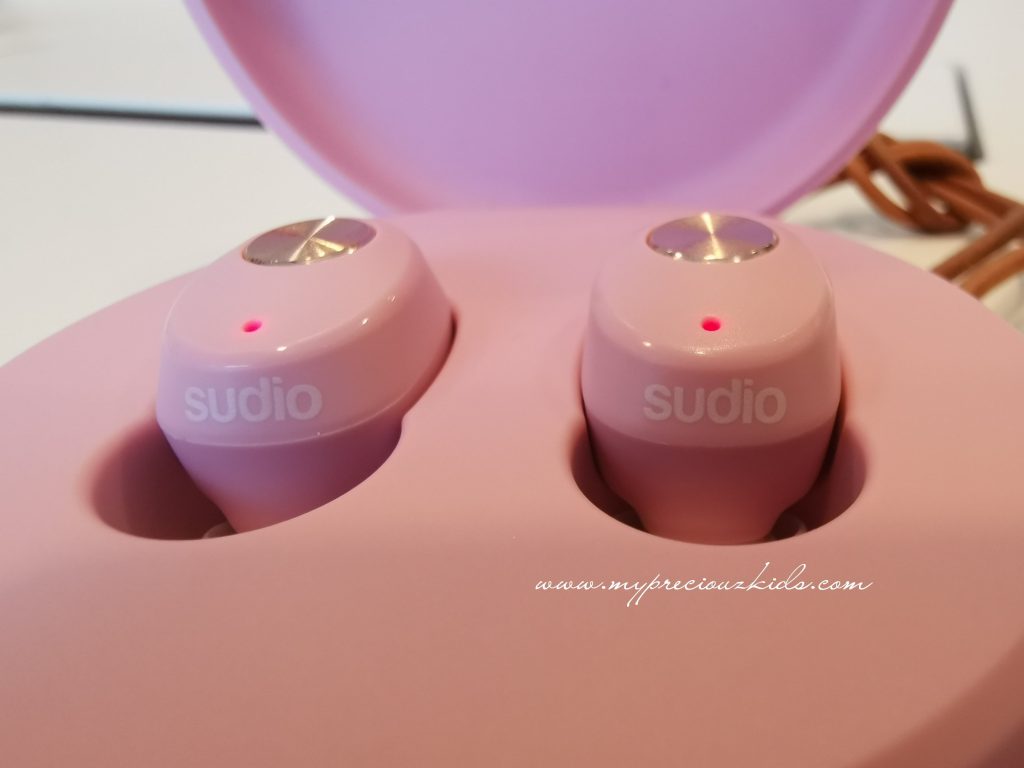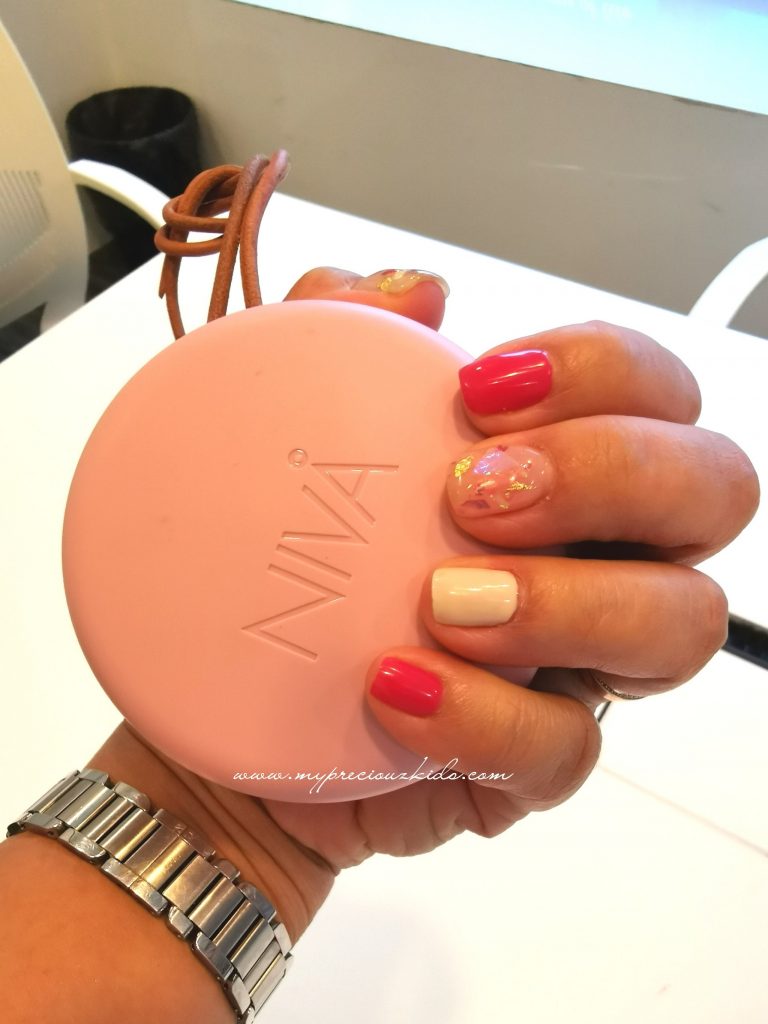 Loving it
After I got over the initial stages of me fumbling to pair both sides, it has been a breeze pairing it. I really love that it is totally wireless that sometimes I forgot that I had earphones on me. When I had my hair down, no one knows that I actually have music streaming into my ears too! This pair of pink beauty has been with for the past few weeks especially on my daily commutes to and from work  (yes, catching up on my K-drama) and with me to the gym for my daily runs. Besides that, thanks to the pretty docking case, the Sudio Niva last longer than my Sudio Vasa Bla as whenever the pair is returned to the case, the pair just charge again, to give a total of 17.5 hours of play time. I even shared one side of earphones with my hubby during our evening jogs (he even joked that he would know if I am trailing too behind when there is no music streaming as the bluetooth range is 10m).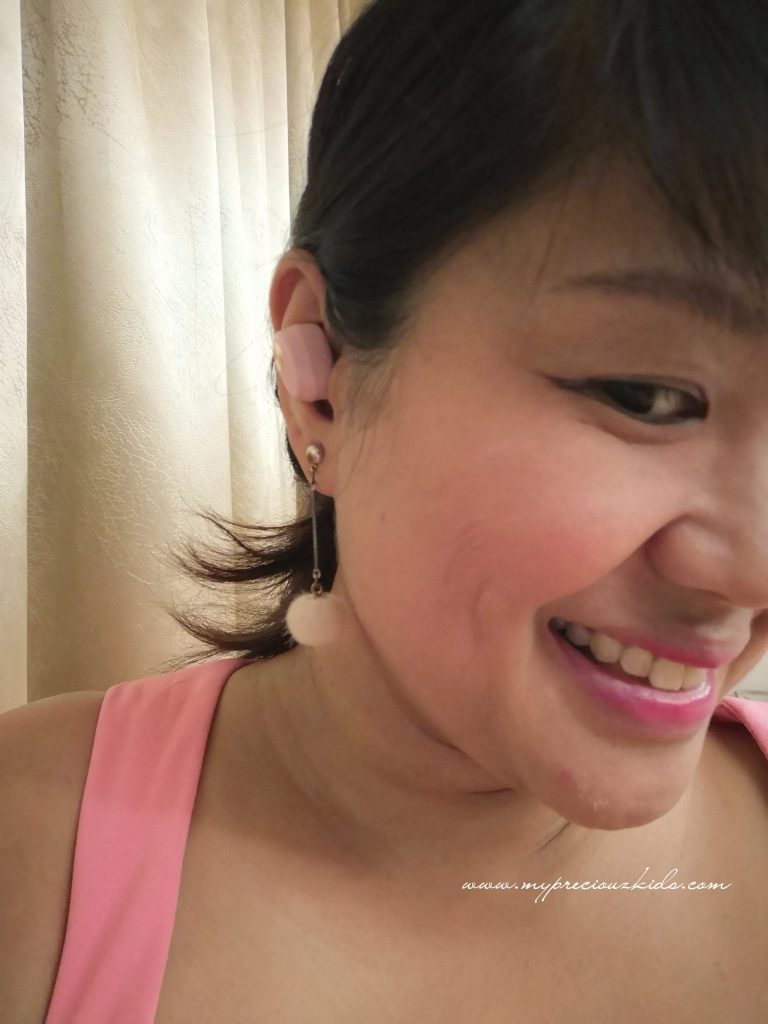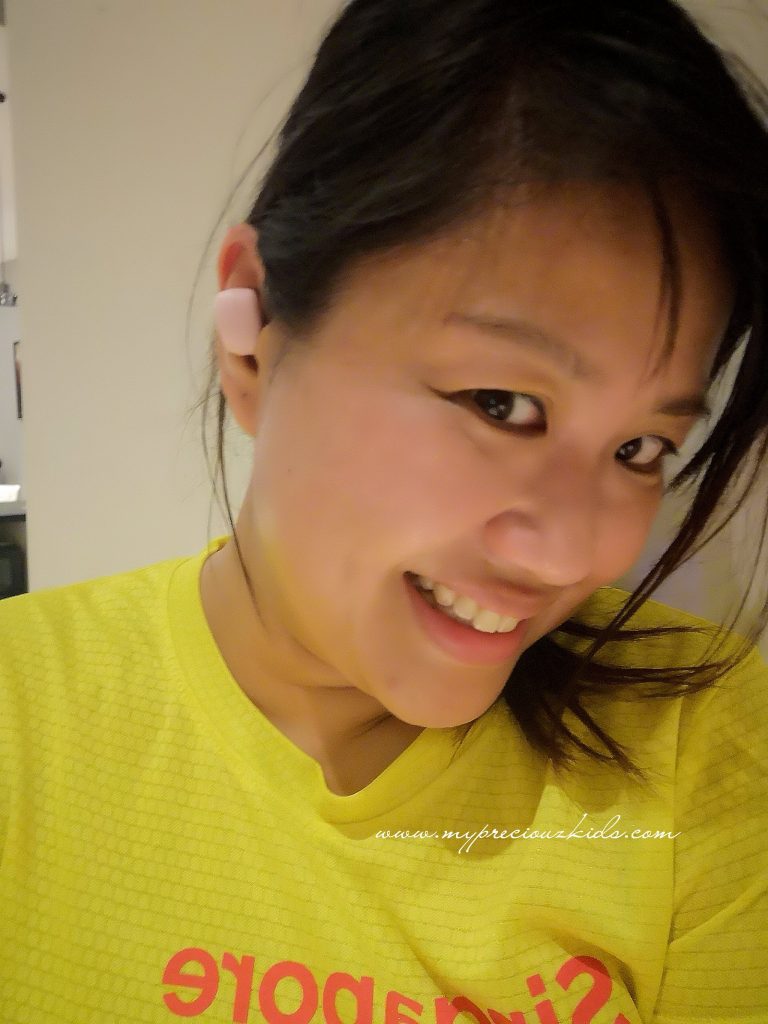 Specifications
Play time: 3.5h per charge

Portable case: Holds +4 charges

Earphones battery: 55mAh

Case battery: 500 mAh

Bluetooth version: 4.2

Range: 10m

Siri function

Dynamic driver:

Type: 6.2 mm dynamic speaker

Sensitivity: 105 dB SPL @ 1 kHz

Impedance: 32 Ohm @ 1kHz

Frequency Response: 18 Hz – 22 kHz
Sudio Niva comes in black, white and pink (which is the nicest IMHO as I am biased) and retailing at SGD169 and comes with 1 year warranty.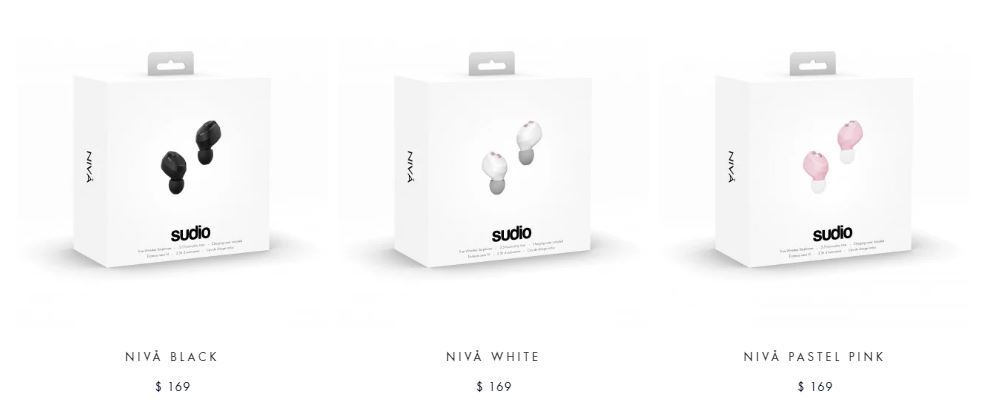 You can order your set from sudio.com. Quote mypreciouzkids15 for 15% off and as part of Valentine's Day promotion, you can get 25% when you purchase any 2 earphones/headphones and comes with free gift packaging too (from now till 14 February 2019).
Disclaimer: This is a sponsored post.  No monetary compensation was received. All opinions are my own. 
Share the article