We only managed to start the first lesson of the final 4-week for term 2 when phase 2 heightened alert started.  Given that this was not the first time we did home based lessons, I was not apprehensive about having term 2 completed online. Given that small C is very familiar with Teacher Jay and vice versa, it was actually easy executing the art lessons online. Having picked up the unfinished art work and some materials from the studio, we were all set to finish the remaining 3 art lessons for term 2. Term 2 theme was the underwater world, and small C drew a shark as the main focus of his artwork.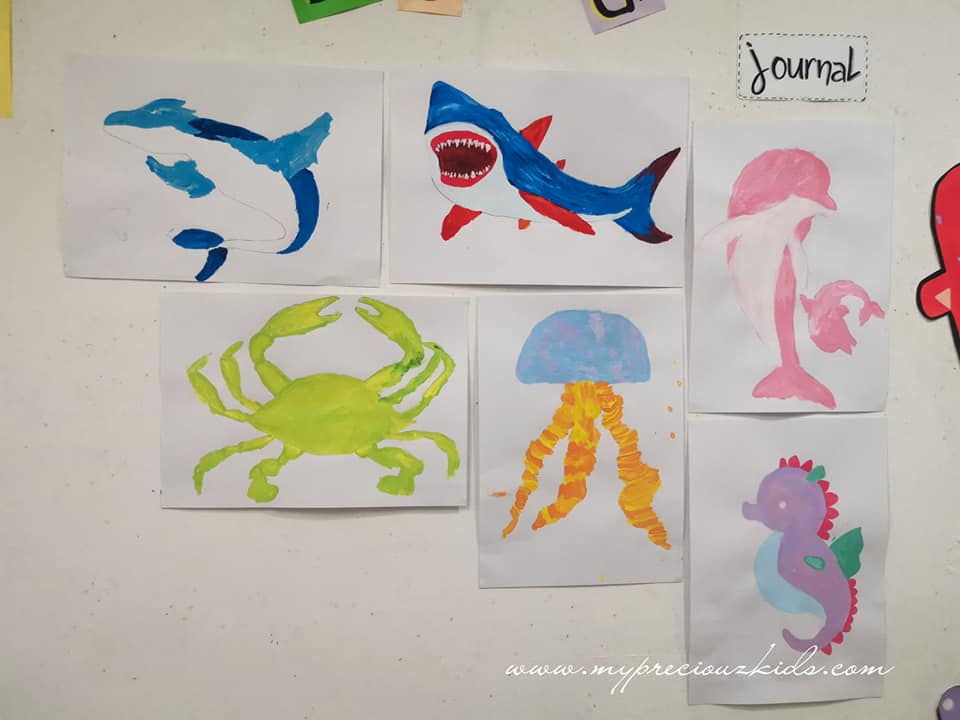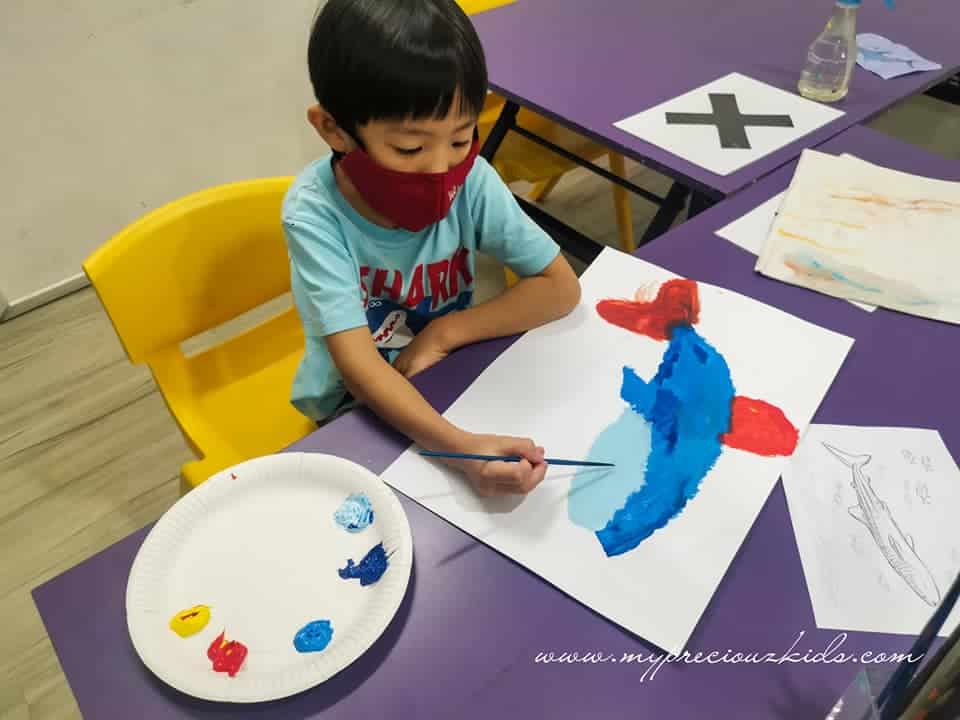 The first lesson was drawing and painting of the shark which we managed to do to in class while the remaining 3 lessons of this 4-week artwork were done online – completing the details on the sea creature, painting on the cardboard background pasting the cut out of the shark on the background.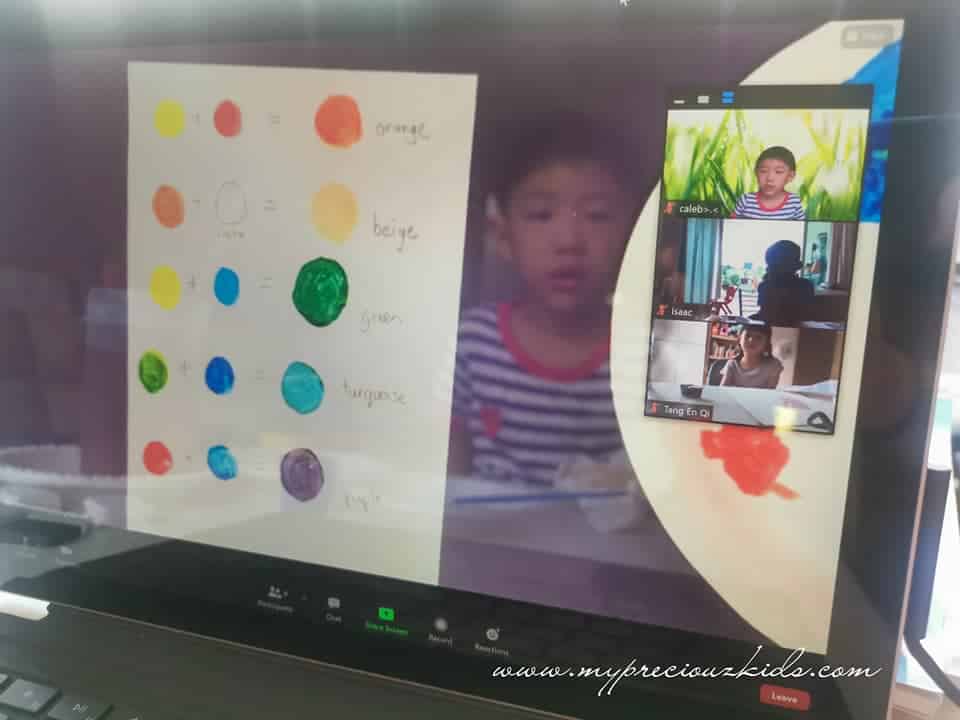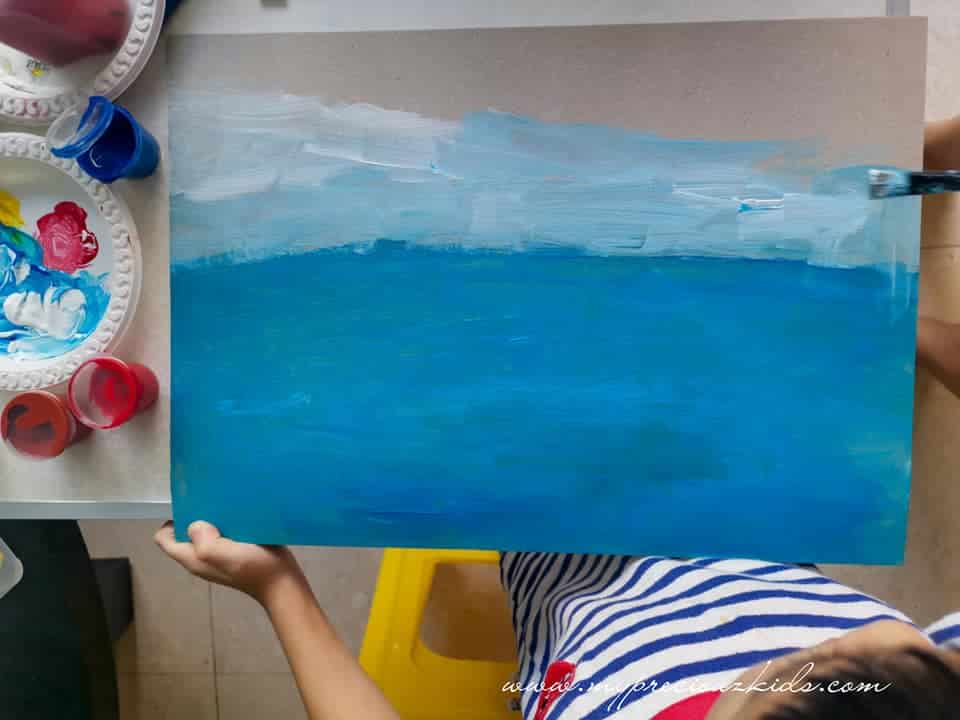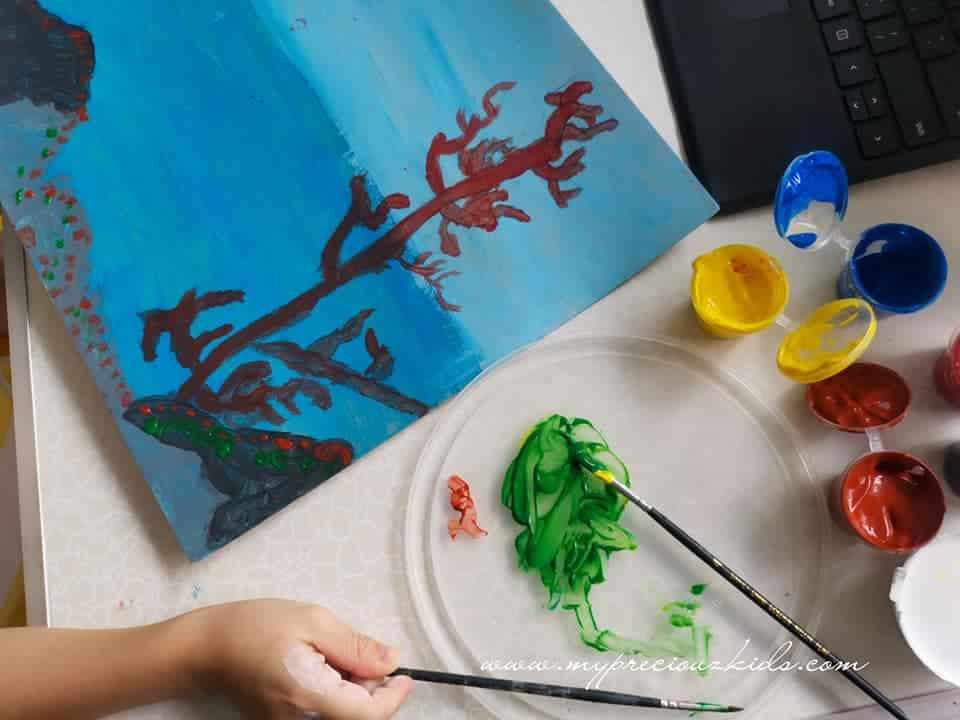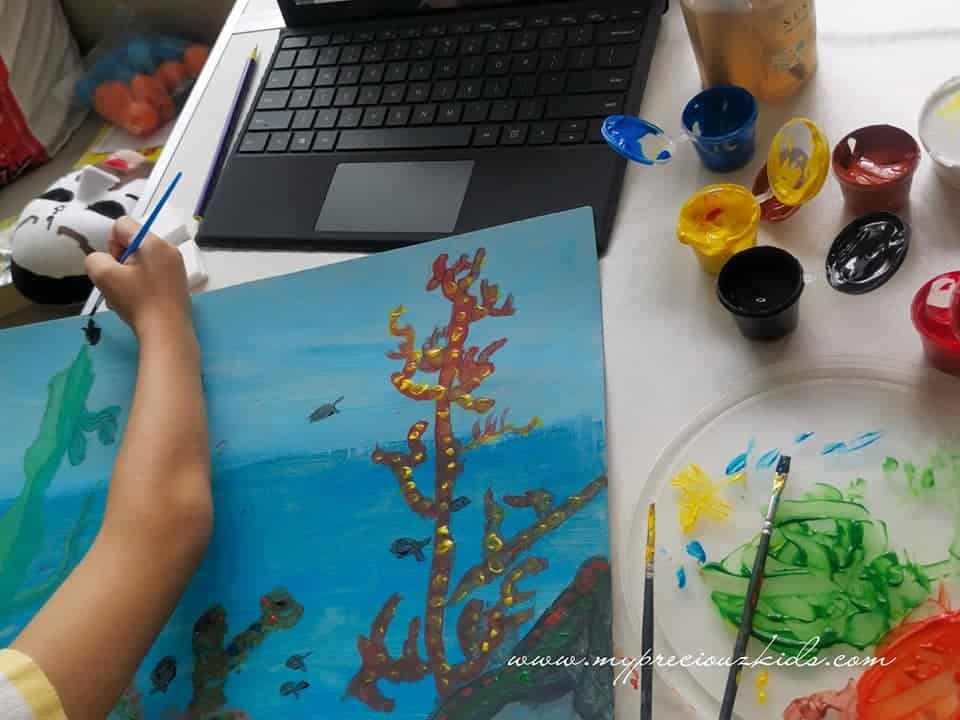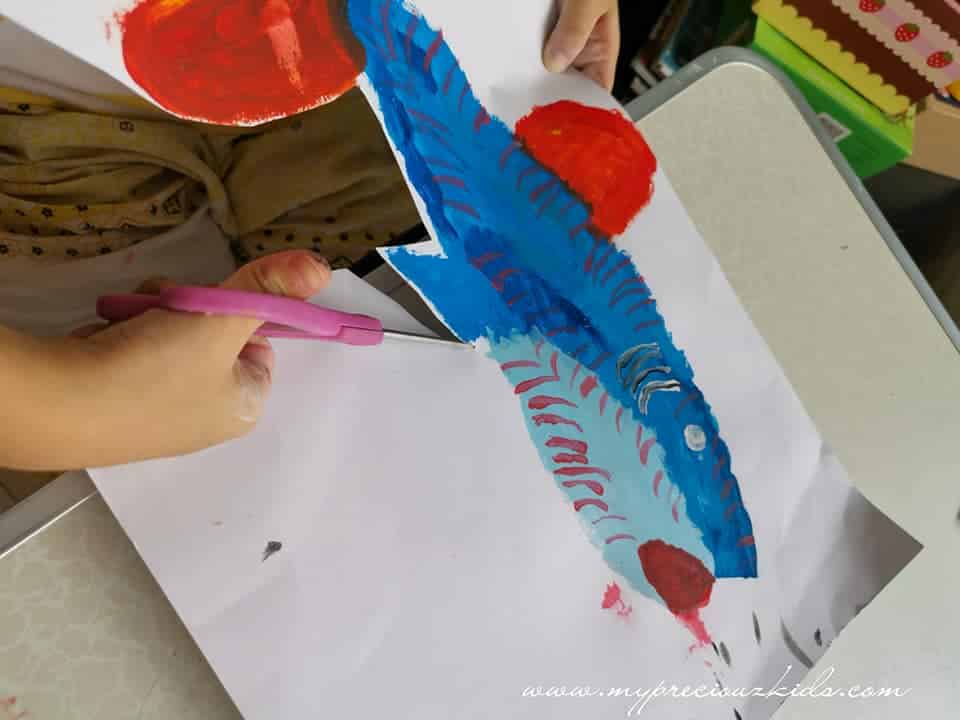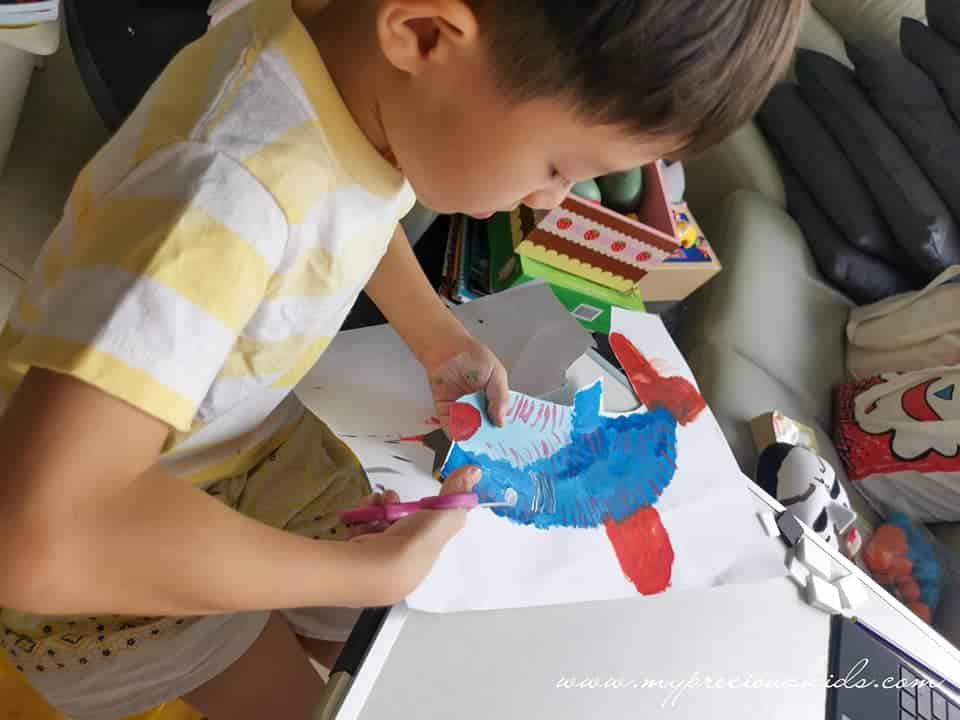 If there is anything I needed to help was pouring and mixing the paint to minimise mess, or than that, small C was pretty independent, taking instruction from Teacher Jay and executing on his art work. Even though the kids are painting at different level of completion , Teacher Jay was very experienced and organised ensuring progress in every kid. I do hope that the kids are able to go back to the studio by term 3, but said from the online classes,  I was very heartened to see small C painting almost independently at home , how he has grown by being able to focus and take take instruction on a virtual setting – all these comes from the no hand-holding concept that Heart Studio focuses very much in their art classes.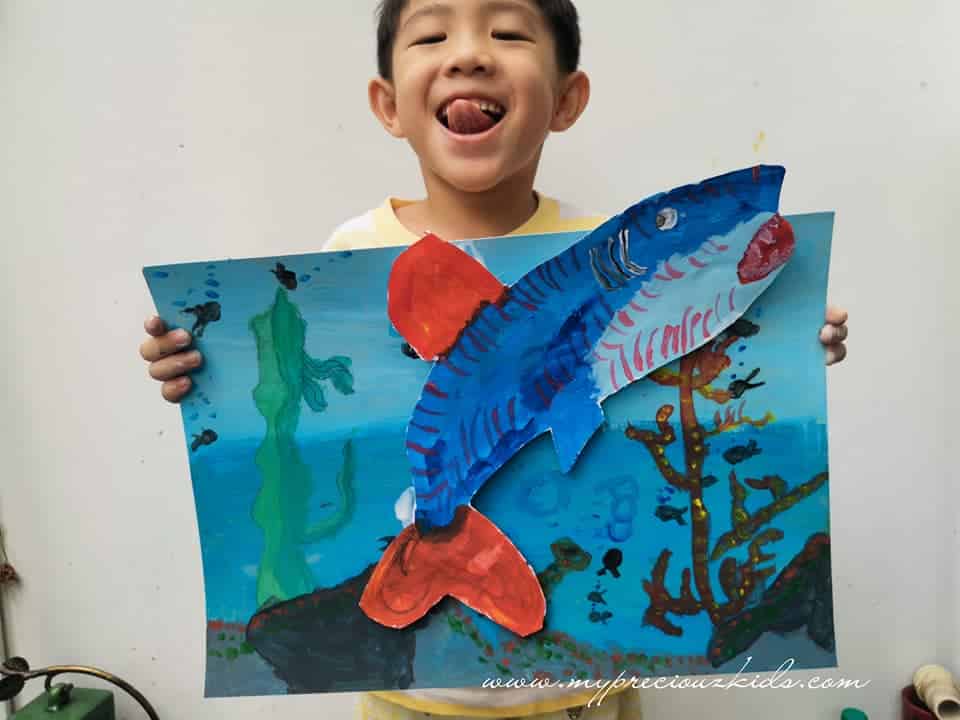 This was how we did it all at home! 
Heart Studio
1 Charlton Lane #01-04, Singapore 539631
(65) 6554 7563
Wed-Fri: 10:00am to 8:30pm, Sat: 9:30am to 6:00pm, Sunday: 9:30am to 4:30pm
Share the article