In collaboration with Best in Singapore official
I value good quality of air and sleep for my kids as they have a long day of school and afterschool activities on weekday hence good quality of sleep and air is of utmost importance. Whatever means and ways that can improve air and sleep quality are high on my agenda. I did my research and my research lead me to Cosmo Prime® Air Purifier.
If you have not heard of Cosmo Prime® Air Purifier , I will love to introduce to you the sleekest air purifier in Singapore by giving you 7 reasons why this is THE AIR PURIFIER for you!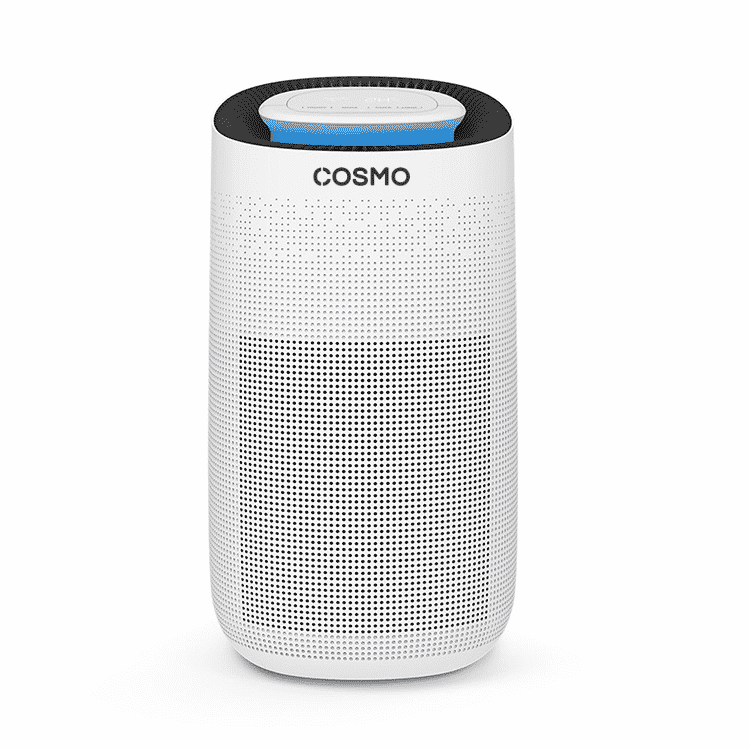 1. Filters 99.97% of all airborne particles
Using its 3-in1 true HEPA (high-efficiency particulate air) filter that filters out 99.97% of all air-borne particles such as PM2.5, viruses, allergens, dust and more.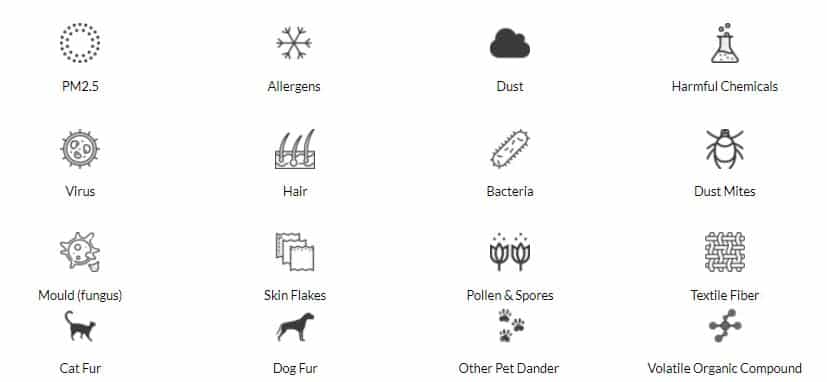 The 3 in 1 HEPA filter -1st filter which is a pre filter to intercept large suspended particles, 2nd filter H13 HEPA filter to remove micron particles and block bacteria and 3rd filter – Activated Carbon -remove odour from the air, absorb formaldehyde.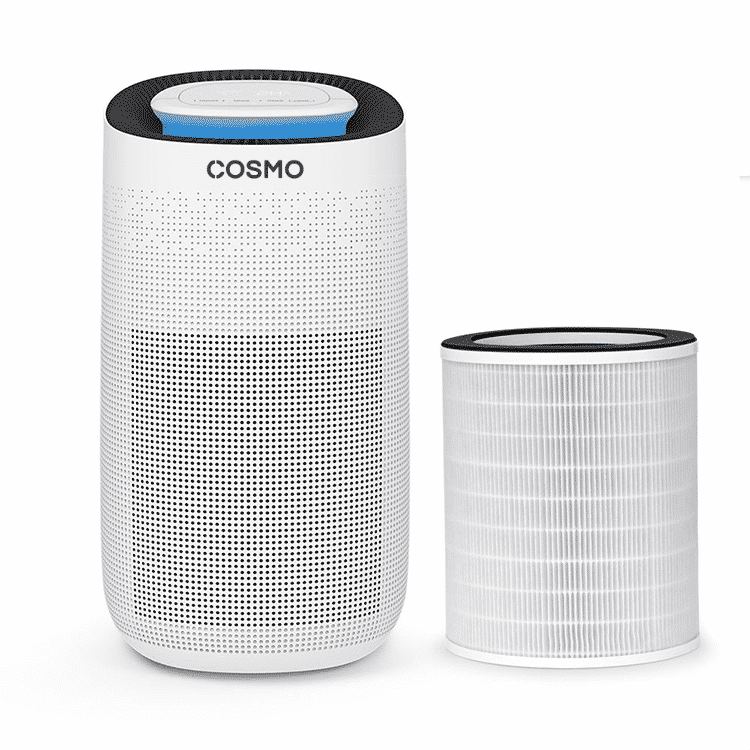 There is a ParticleCount Sensor™ that measures PM2.5 particles in the air, in real-time in the panel. The useful LED light of the air purifier changes according to the air quality, so I am always aware of the air quality (you can also see it via the Smart Life apps (more on that below).
2. Cover a large up to 80 m2 using its 360 structural design
Thanks to its 360 degree structural design, the Cosmo Prime also covers a large area of up to 80m2 to increase air filtration efficiency. It covers the average household's kitchen, living room, bedrooms and toilets , perfect for pet owners too!
3. Super silent at almost a whisper at 20dB
Equipped with the SilentMotor-VX™ , means its sound level is almost at a whisper at 20dB which means it is so quiet, you'd forget it was even there. This is very important to enhance your sleep experience!
4. Anion Mode releases healthy anions into the surrounding
Besides filtering, this product also releases anions on Anion Mode. Anions are usually abundant in forests, waterfalls and the like, and it enhances immunity, alleviates allergies and promotes deep sleep.
5. Pleasant Blue Night light for better sleep
I especially love the blue night light, it is not purely for aesthetic reasons but blue night light to proven to enhance sleep experience and quality.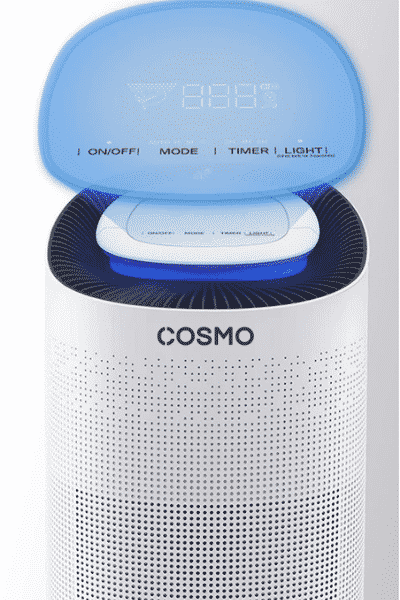 6. Controllable through an app with wifi
I am so impressed that nowadays devices are so smart that it is controllable through an app via wifi, this means I can turn on and off the air purifier without going into the boys' room. I can also monitor the air quality from Smart Life app on my phone, change mode, timer, virtually all the settings in the control panel can be done via the apps.
7. Compact and sleek design
Measuring 49.7cm x 27cm x 30.3cm, the Cosmo is compact but twice as powerful, much more compact that more purifier in the market. Its sleek design matches any interior layout without compromising your ID overall look and feel.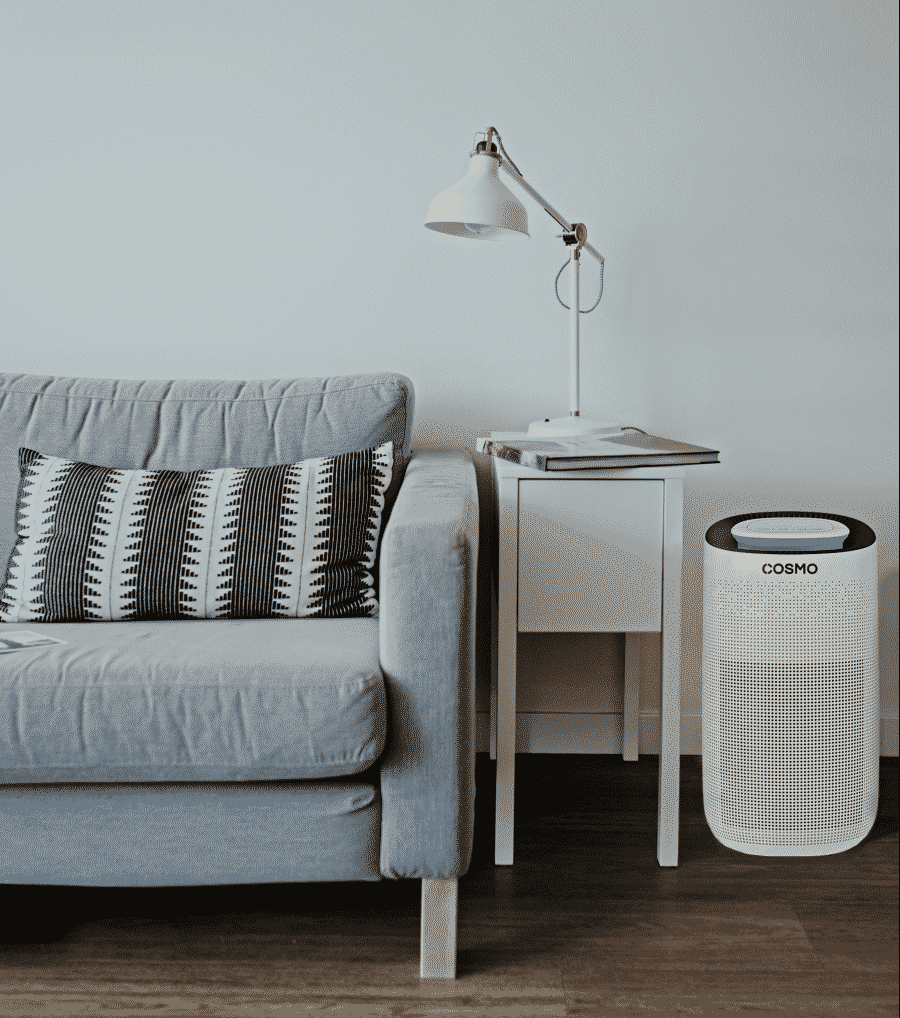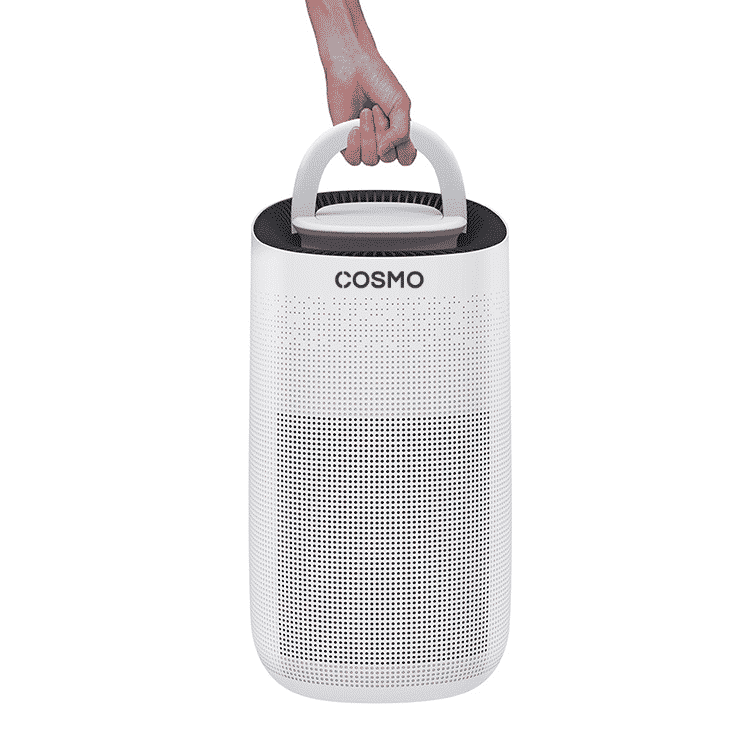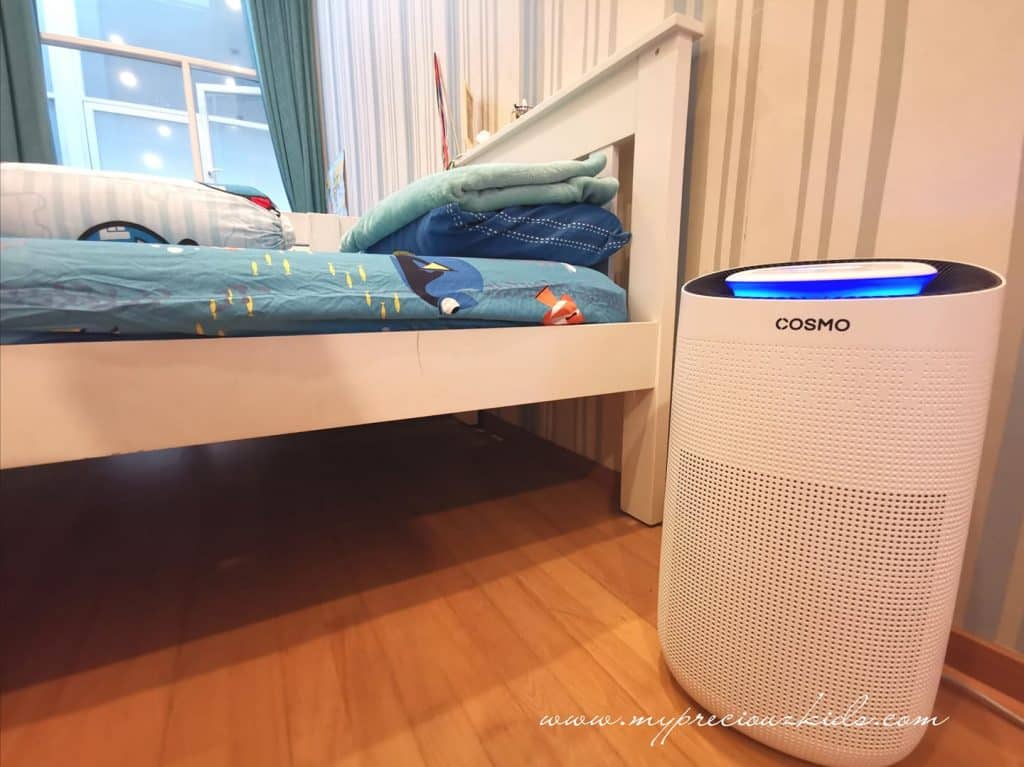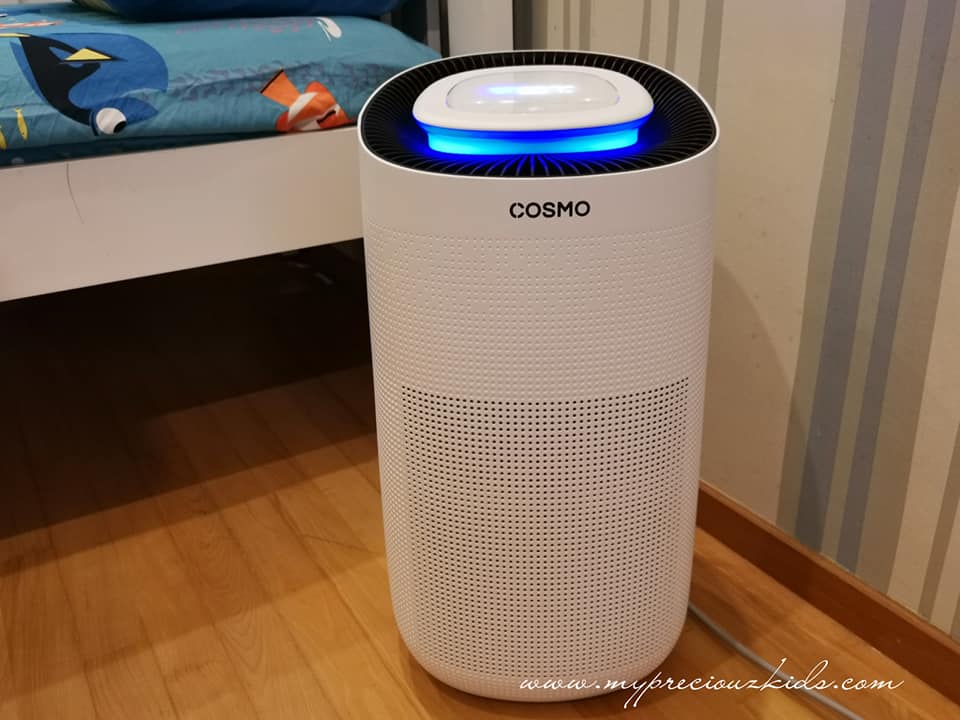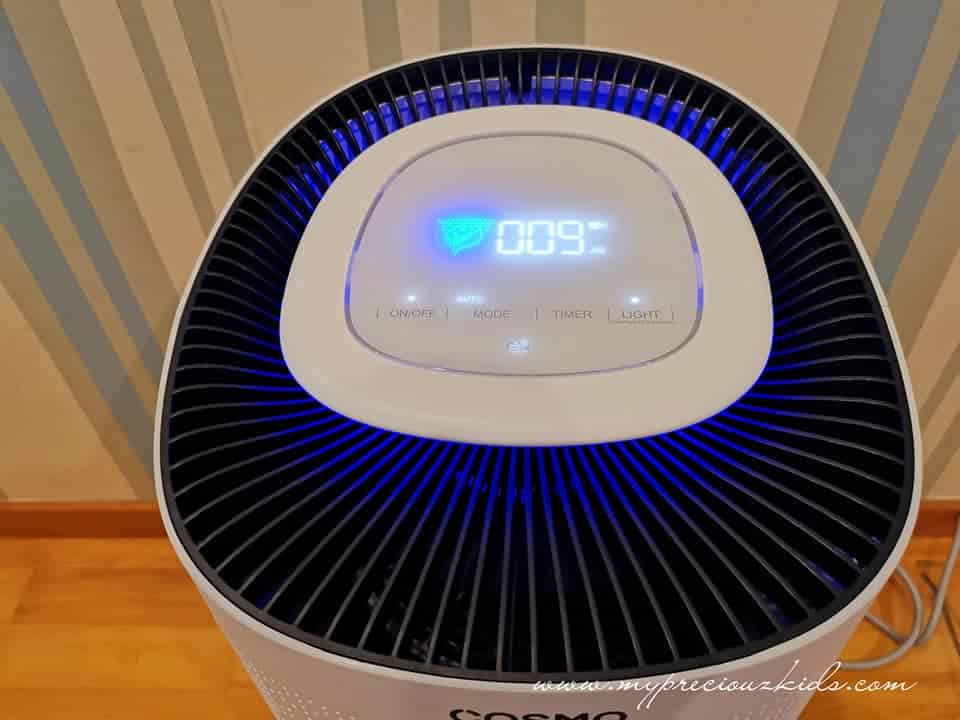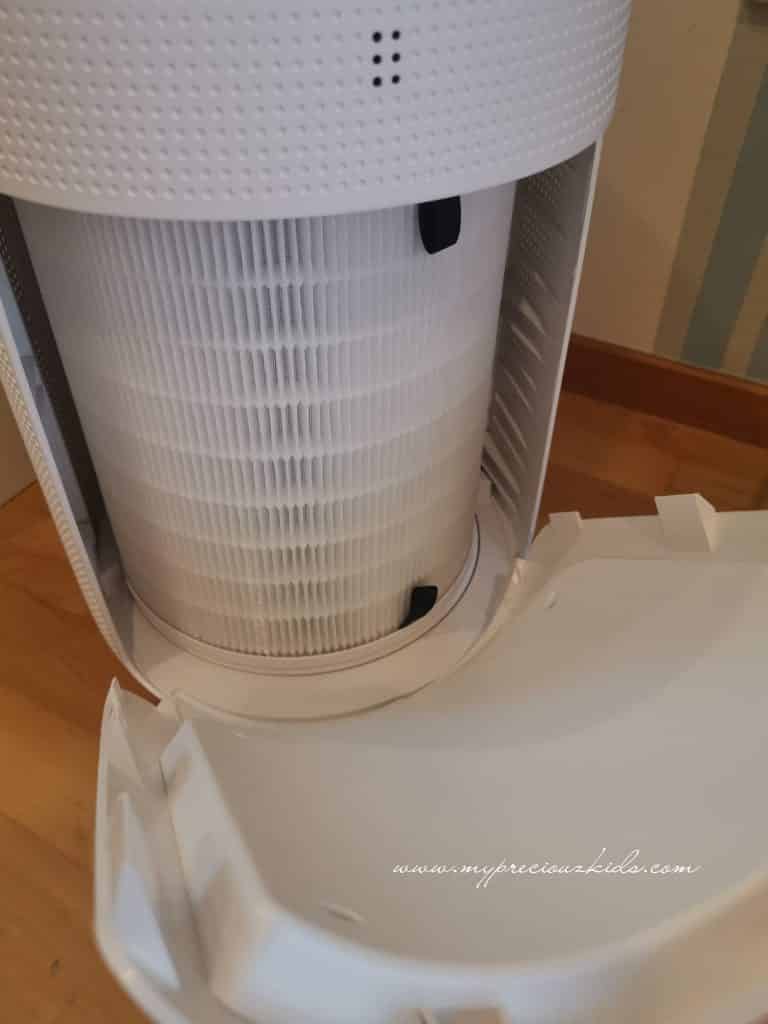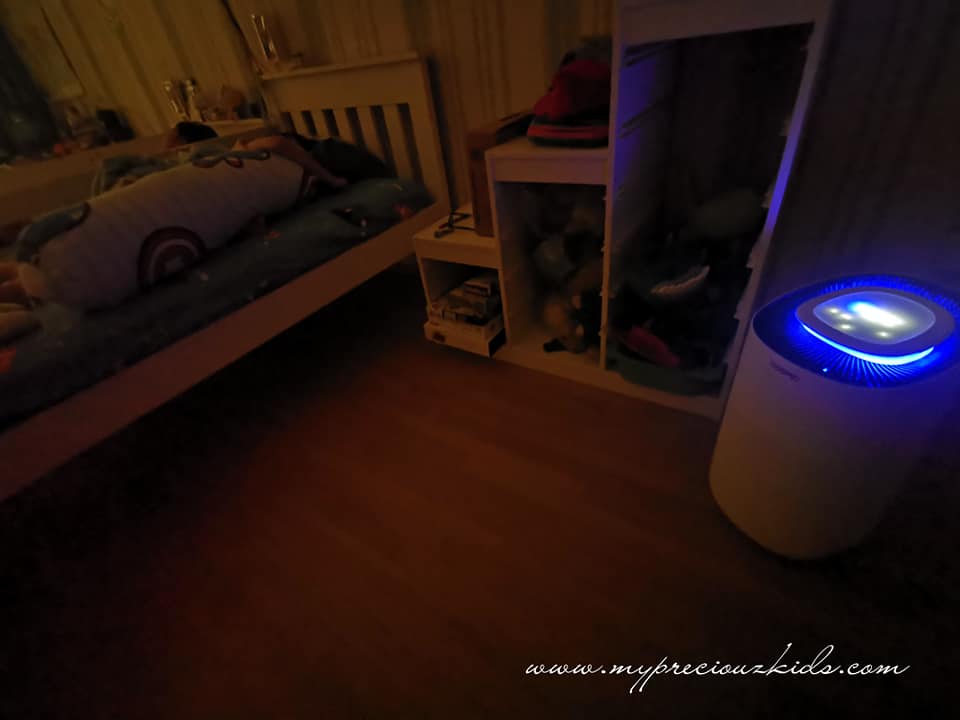 I am very pleased with the addition of Cosmo Prime® Air Purifier  in my home as  now my boys sleeps in a more conducive environment – cleaner air and a night light which also enhances sleep quality! Try it out for your home as they have a  no- question- asked 20-day trial.
Currently it is an a promotional price of  SGD 399 which 26% off  its original retail price of SGD 538 and comes with first free HEPA filter. For subsequent replacement of their proprietary filter, it is at a cost $130, which you can order through the same website. It is also recommended for you to change the 3-in-1 HEPA filter every 12-18 months, depending on air quality and usage. Every order comes with 5-year warranty, free same-day delivery.
For more recommendation, check out 7 Best Air Purifiers in Singapore 
Cosmo Air Purifier 
Facebook | Instagram | Website
Best in Singapore:
Facebook | Instagram | Website
Share the article