Do you know that 12.5% of kids between the ages of 6 and 19 suffer from loss of hearing as a result of using earphones turned to a high volume!
With HBL and online classes are here to stay, ensuring that my kids have the correct devices and gadgets for their online learning is utmost in my agenda especially since the start of this pandemic. I am so glad I found the award winning headphones and a global leader in SafeAudio headphones for children and young adults – Buddy Phones 
Catering to different age group of kids , BuddyPhones has many different models catering different age group , I will be focusing my review the 2 models –  Play + for my older 2 kids sand Explore + for my younger 2 kids 
The key feature of BuddyPhones is SafeAudio built in which uses a built-in, always on, sound control circuit to cap the volume at levels recommended for children by the World Health Organization at 85dB. BuddyPhones only uses BPA- and phthalate-free materials, which means we eliminate any exposure to harmful plastics that are known to cause illnesses. Not only that, the headphones come in fun, colorful stickers so that kids  can decorate and personalised their own set. Both models are foldable into their own travel bag (provided) perfect for flight too!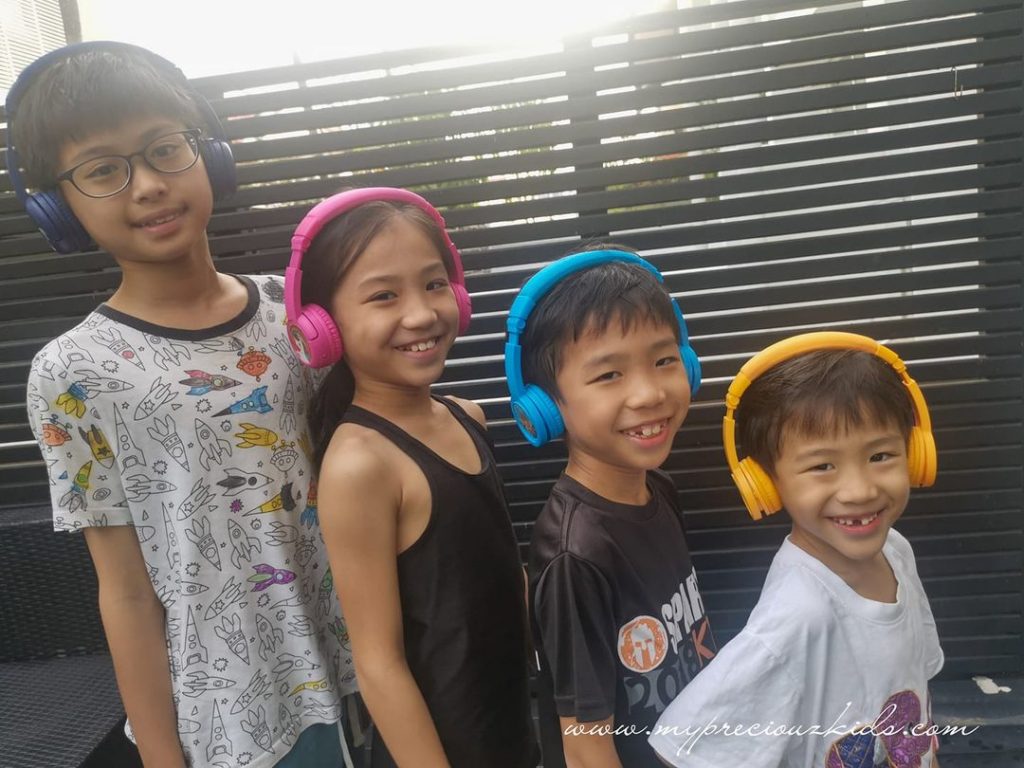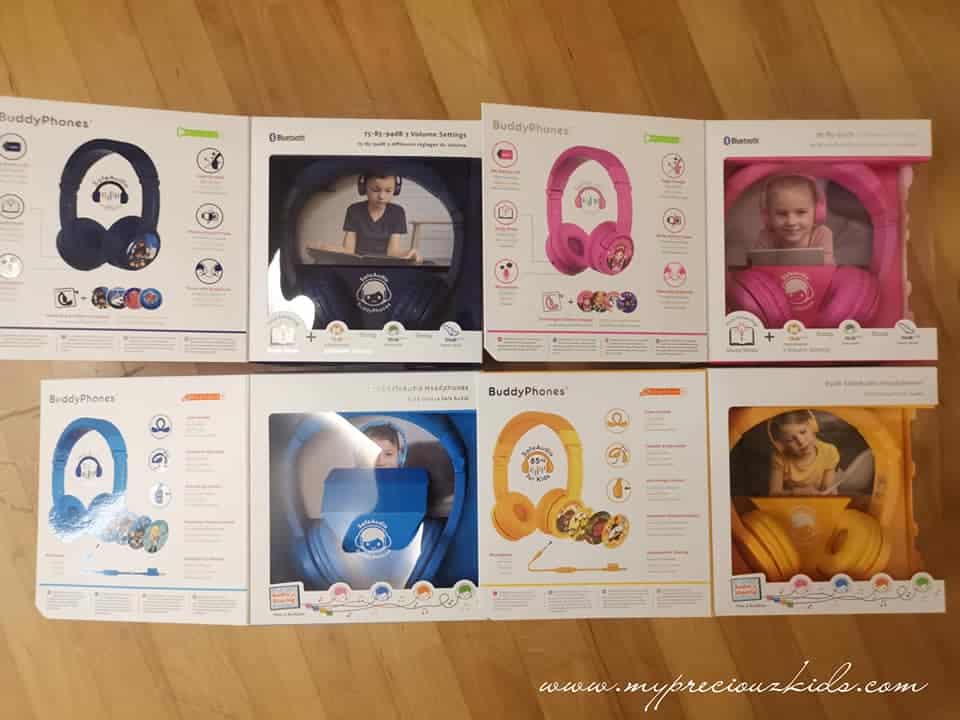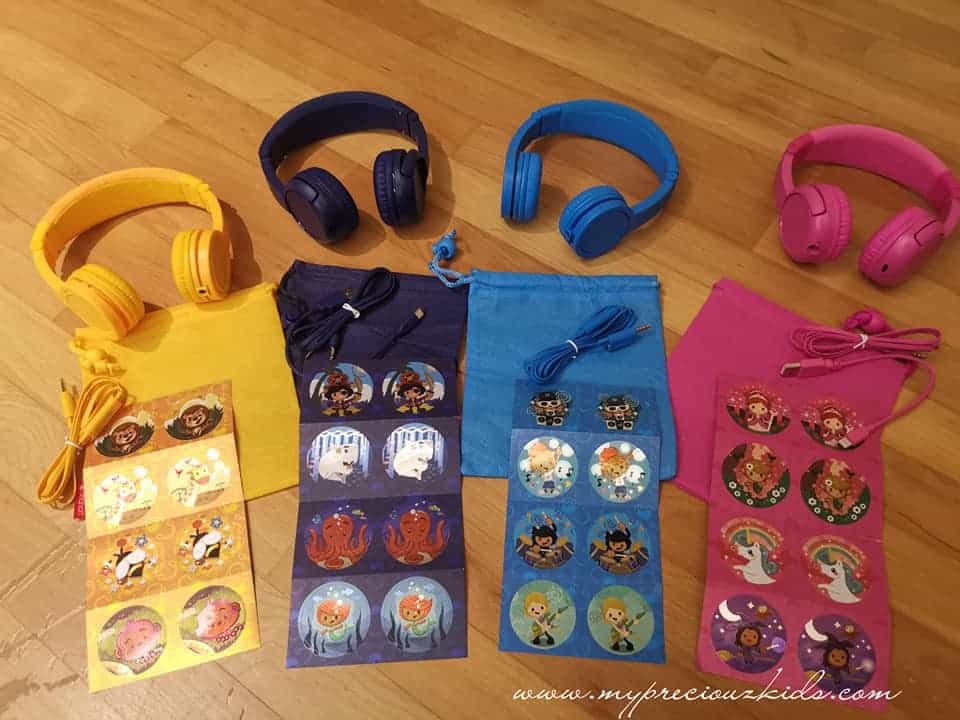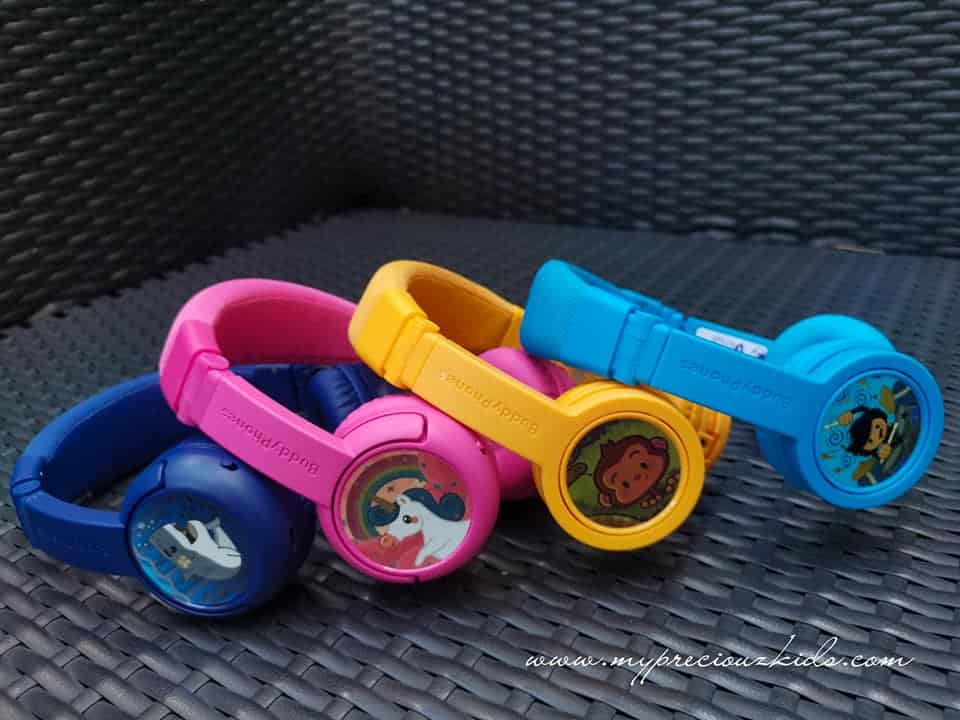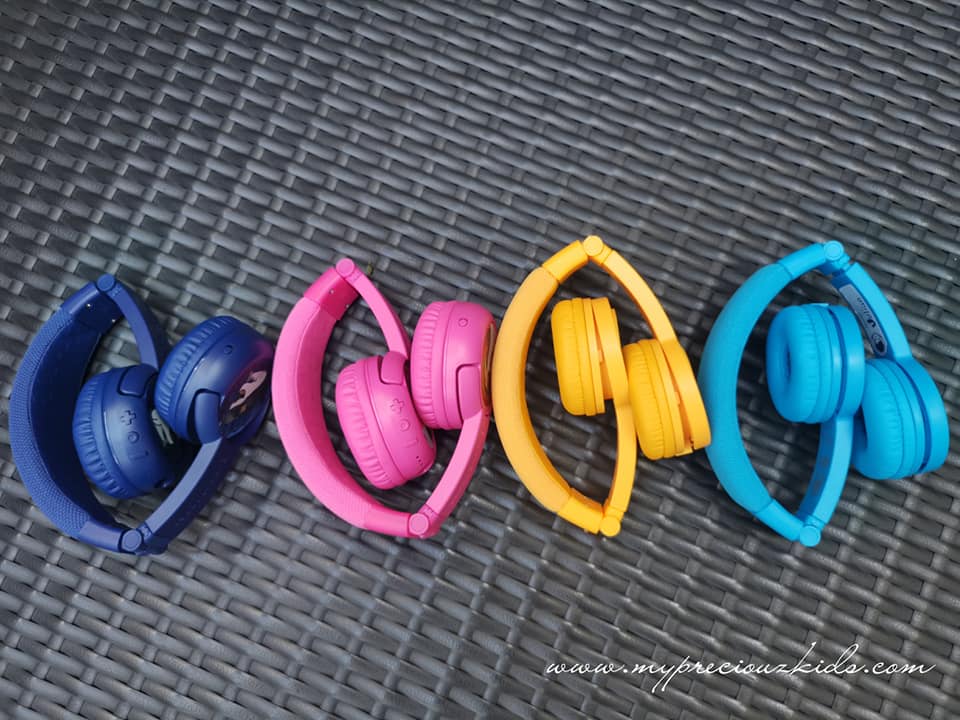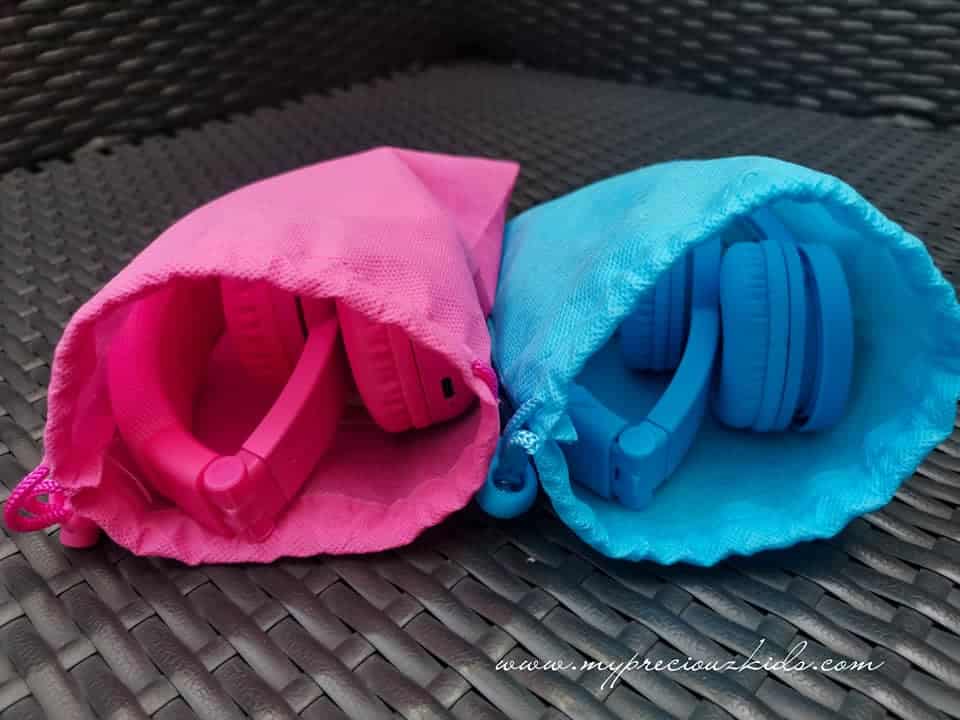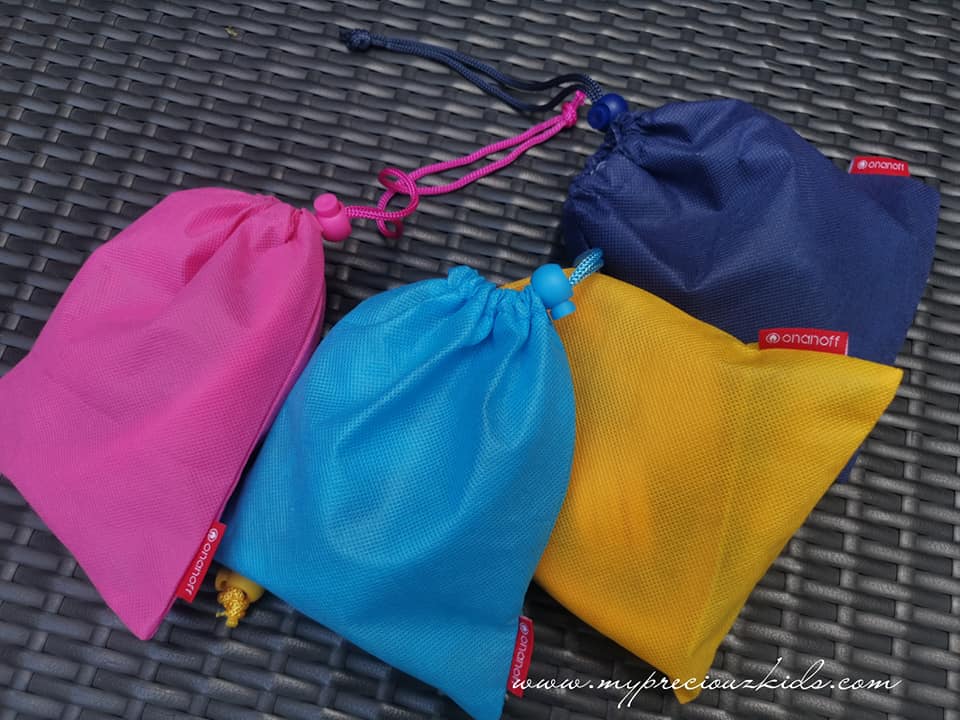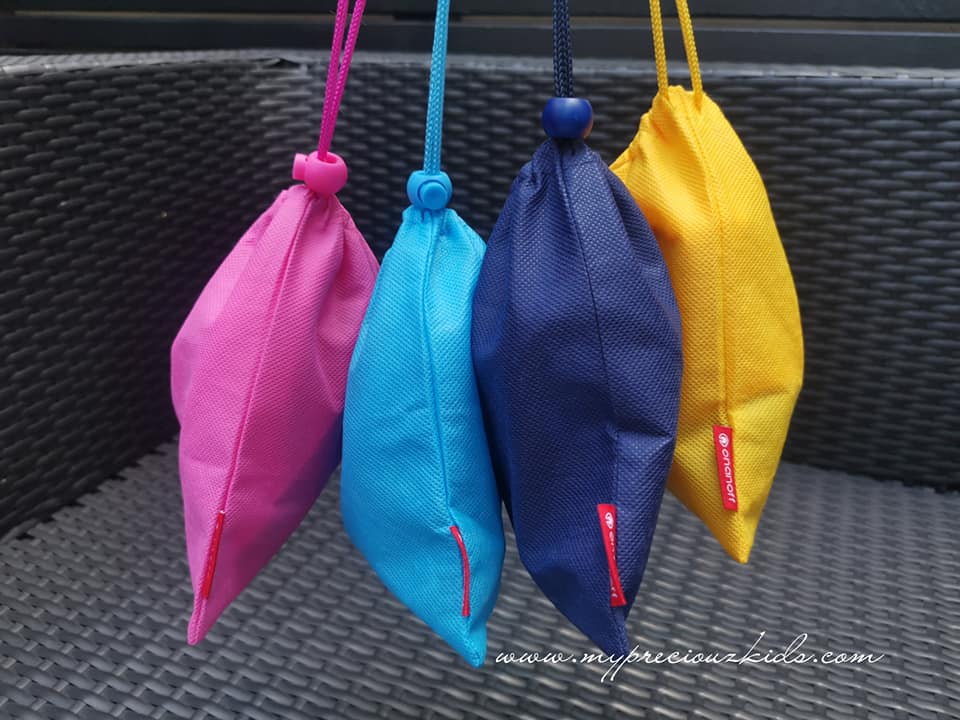 Play  +
The flexibility of having it wireless and wired make this truly a wonderful product as kids don't always remember to charge the battery before online classes and you still use it wired and not having to panic before class if the headphones are not charged. 
It comes in 3 SafeAudio™ levels to choose from to suit the child's age or noisy surroundings. Their patented StudyMode® helps isolate voices from other sounds, producing crisper, clearer vocals for studying or watching lessons.
94dB (max) : TravelMode   
85dB (max) : KidsMode
75dB (max) : ToddlerMode
With a 20 hour battery life and a 20m wireless range, comes with built in microphone and foldable design making this the perfect head phone for my older kids as they have more online classes to manage.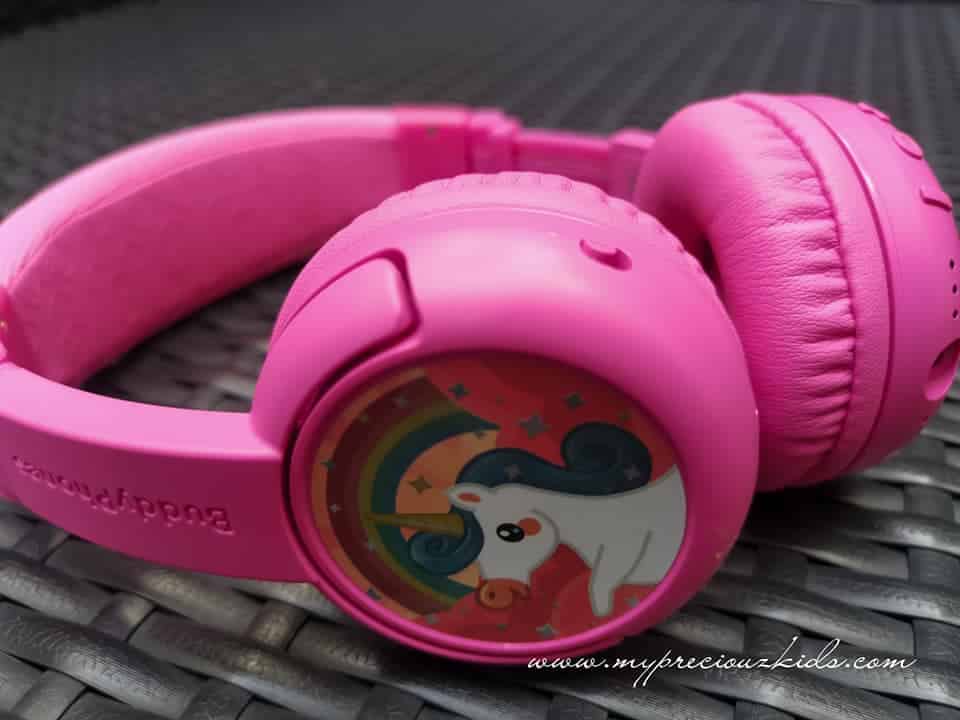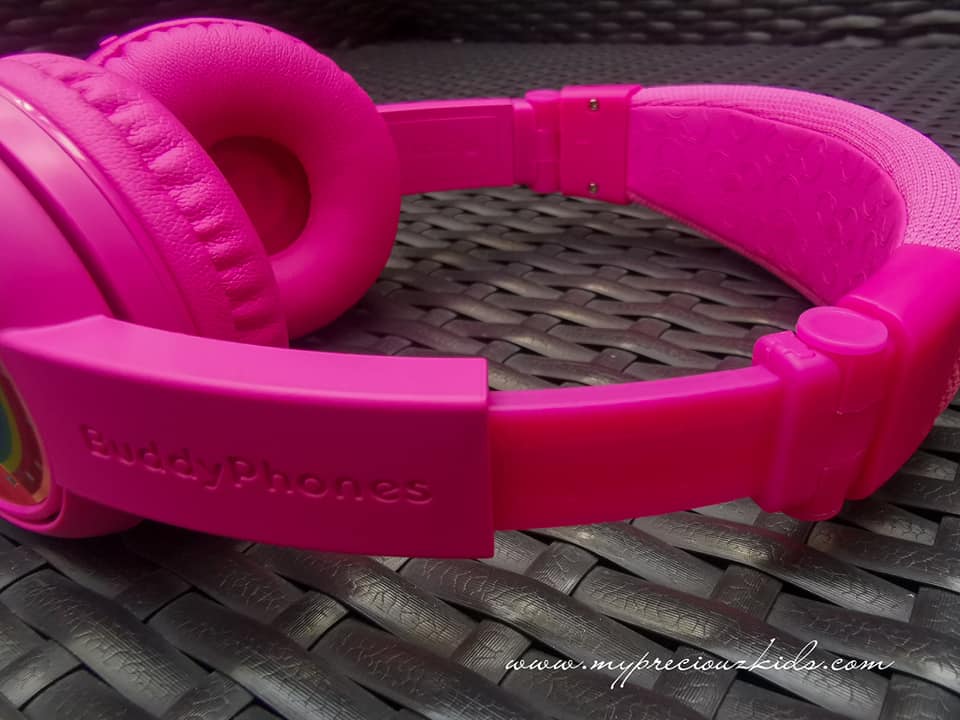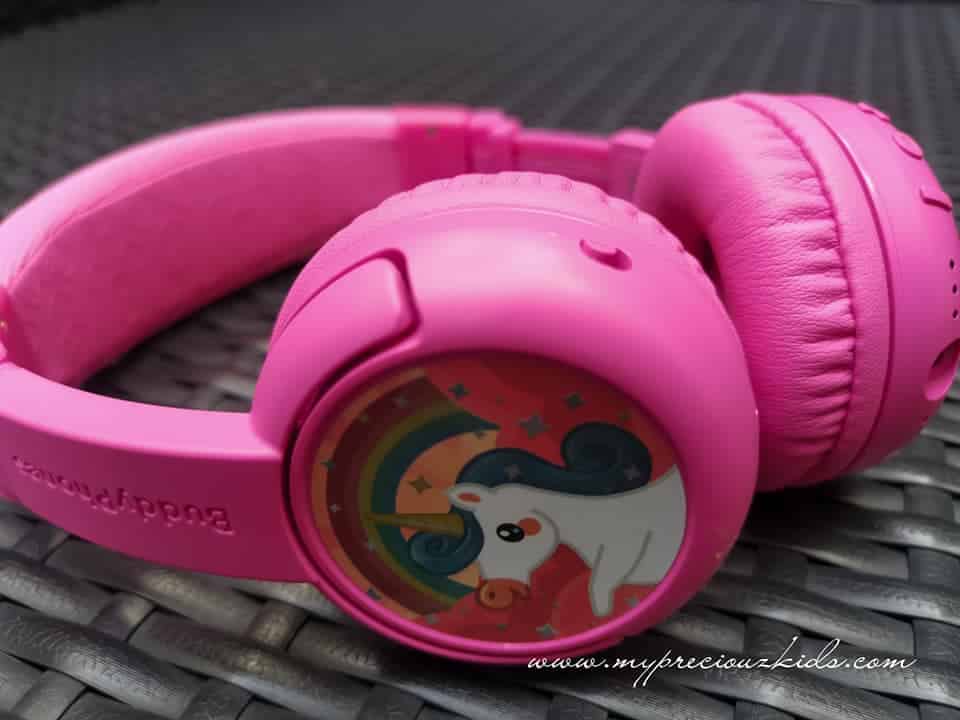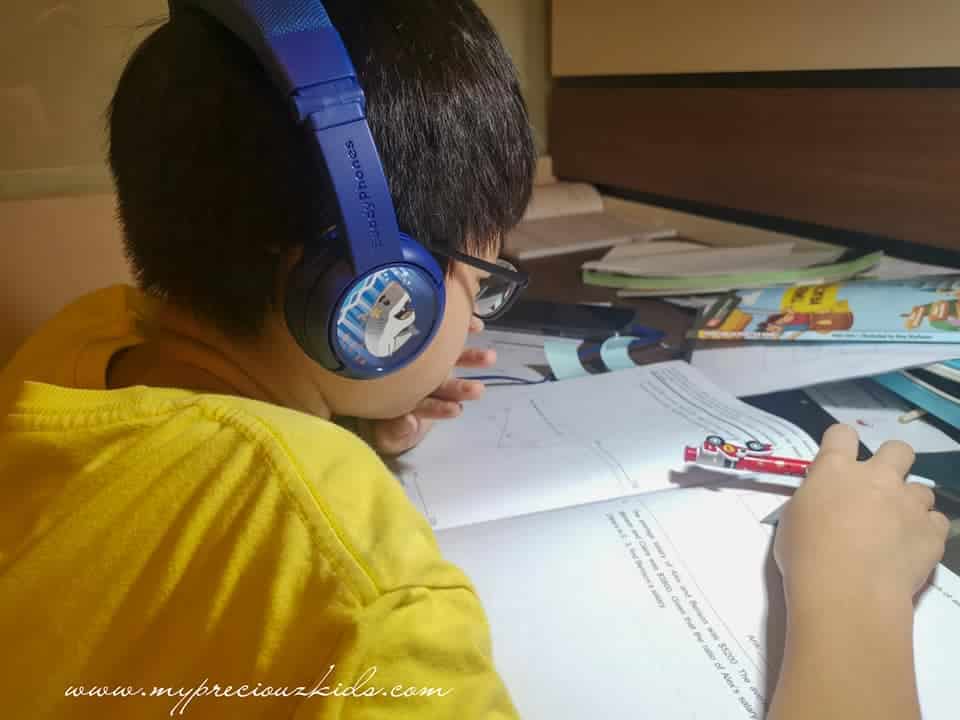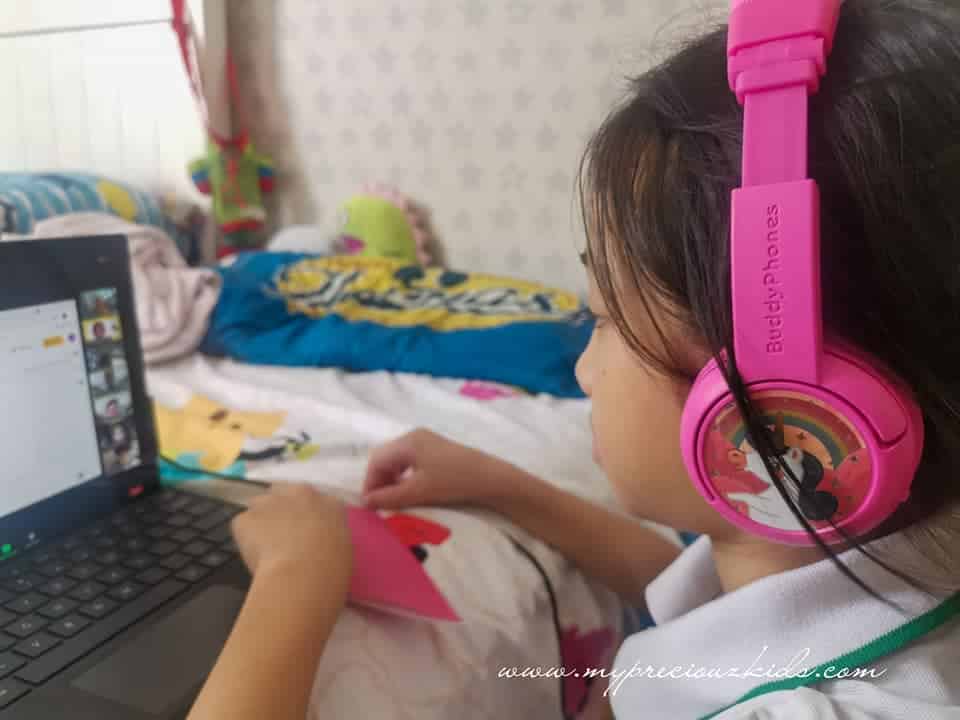 Explore + 
New to the range of BuddyPhones head phone with its brand new look,  Explore + improved ergonomics featuring a wider more comfortable headband, and new soft protein PU leather fabric with audio is capped at 85 dB (ie there is only 1 volume level). This model comes BuddyJack audio splitter for sharing purpose up to 4 devices which I thought was ingenious! 
Same as the Explore+, it is foldable, with adjustable headband size and super durable especially in the hands of young kids and pre schoolers. The only other difference is that this model cannot be wireless.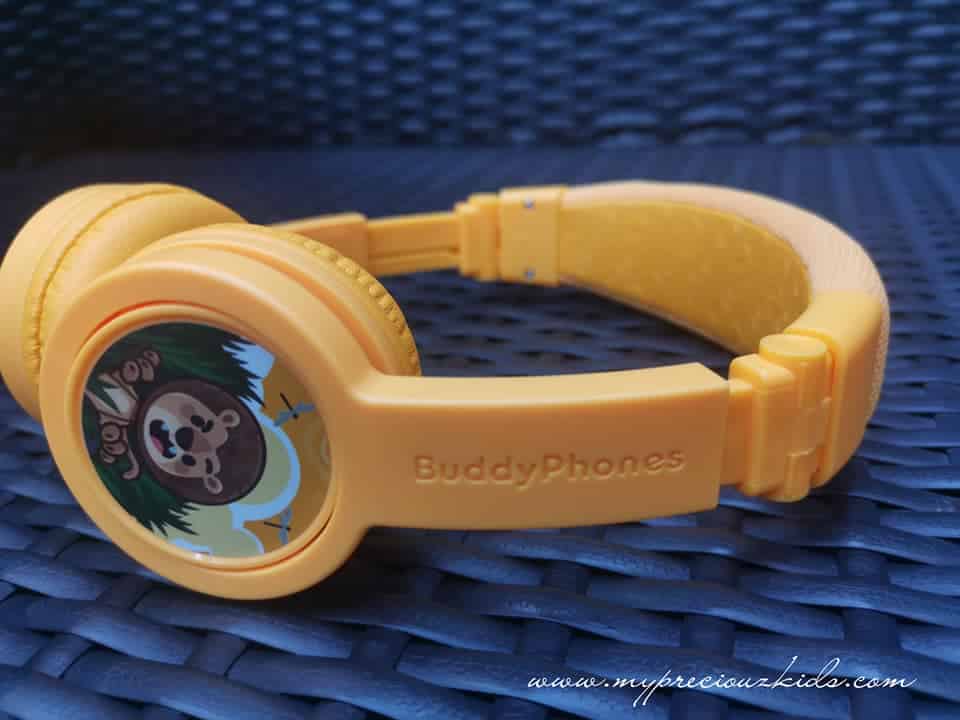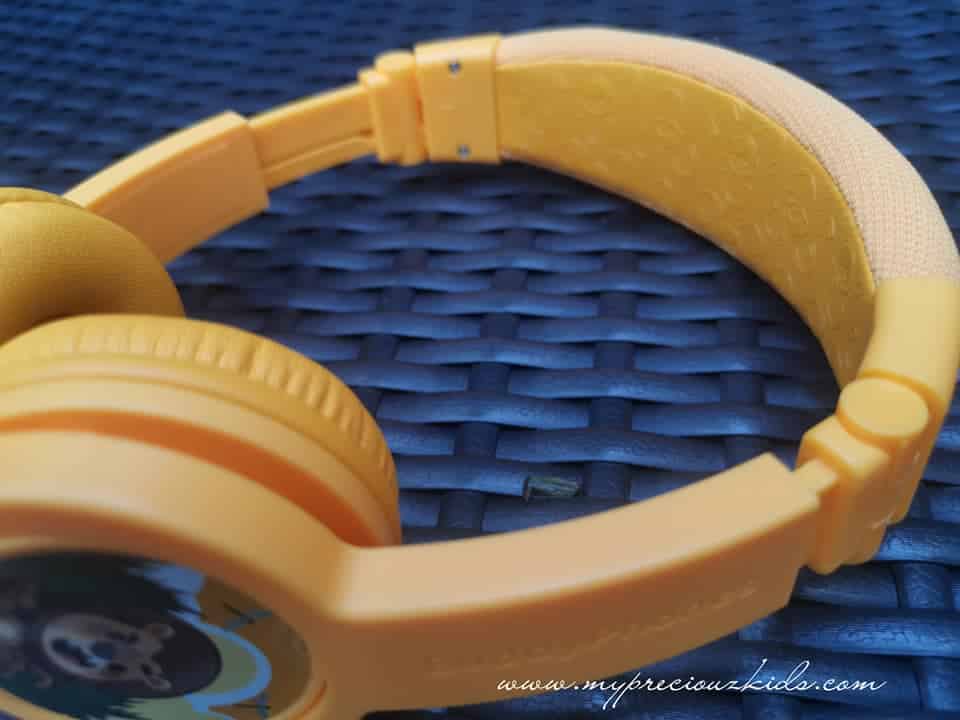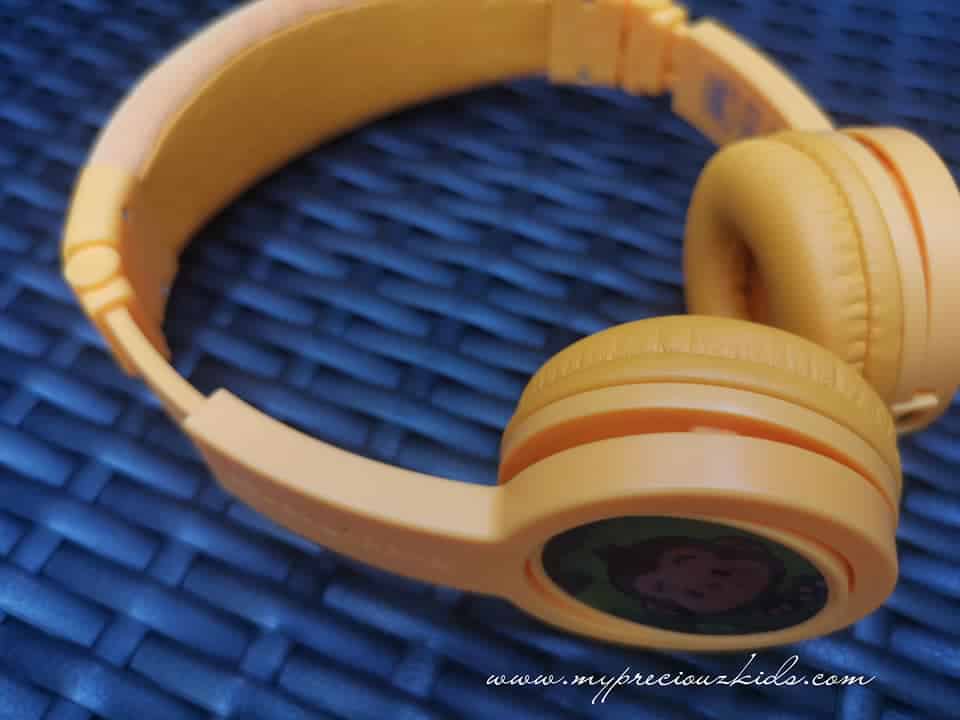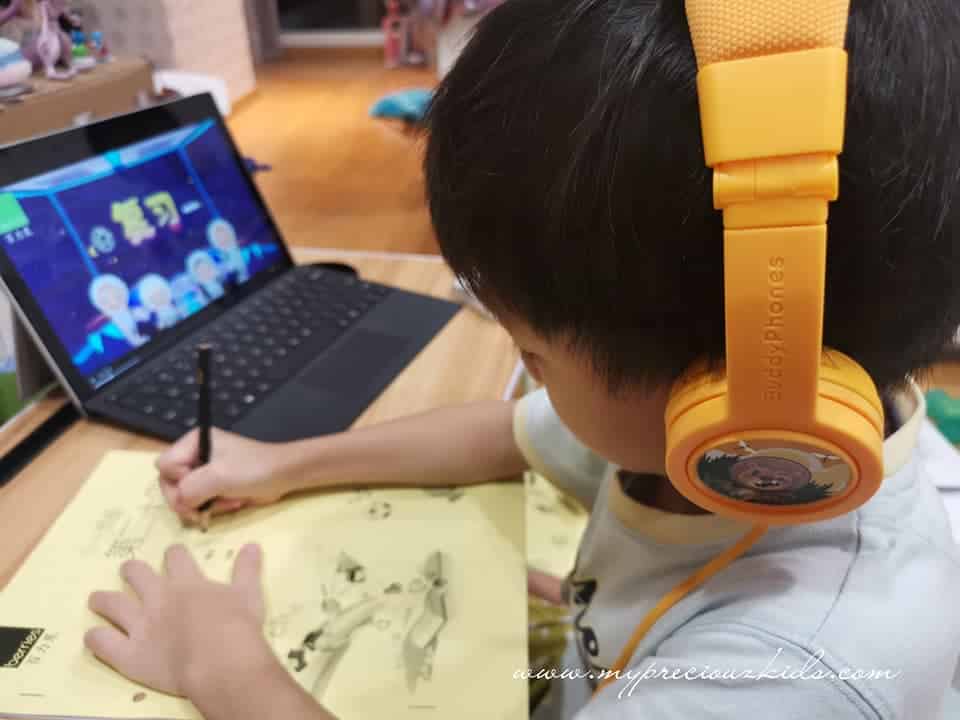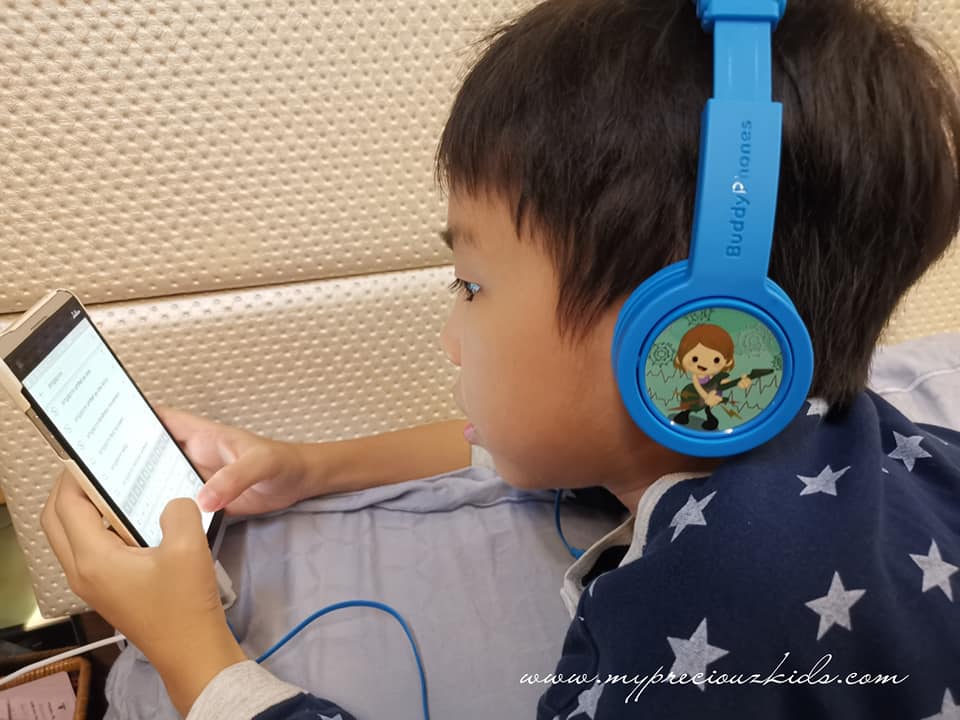 Both models come in 6 superb colours -light blue, dark blue, grey, pink, white and yellow  –  4 colours as above. Available on Lazada 
Thank you for gifting each kid their own BuddyPhones so that they don't have to fight over the headphones. As a parent, I am assured that my kids' hearing are taken care off by using BuddyPhones and this will see them through their primary school year and beyond
Giveaway of 2 Explore+ to 2 lucky parents who want #safeaudio for their child
  "like" and "follow" @buddyphonesg and @mypreciouzkids on IG 

 "like" and "share" IG post and tag us

  tag friends who are keen on this (1 tag per 1 comment) 
Bonus: Comment why do you want to own an Explore+ in this blog post 
Giveaway ends 15 Aug 2021 2359
Disclaimer: This is a sponsored post.  No monetary compensation was received. All opinions are my own.
Share the article