We are not travelling much this June holidays, so instead of letting the boys bum at home, watch non-stop tv, on digital devices and endless bickering, I signed them up for 5 full day camp with Newton Show Summer Camp   They have a plethora of summer camps to choose from – from science, art, cooking, robotic and a multi activity camp – there is something for the diverse interests in kids. This time I chose Newton Show Lab Summer camp for them.
This was my boys' 4th camp with Newton Show, and their first ever doing Newton Show Lab, first time in Singapore – real lab experience complete with lab coat and goggles! Each child has all equipment and own science station led by their professors!
For other camp offerings, you can check out my previous camp reviews ( since small C is 5 year old! ) Think the only one the boys have not tried thus far is the cooking and art camp! 
Harry Potter Science Camp 2020 
As science is a mandatory subject in Primary 3, I think its good to ignite their interest not just in a regular science camp but one with real lab experiments (complete with lab coat and goggles too!) Check out all the amazing activities and experiments offered on all 5 day of camp!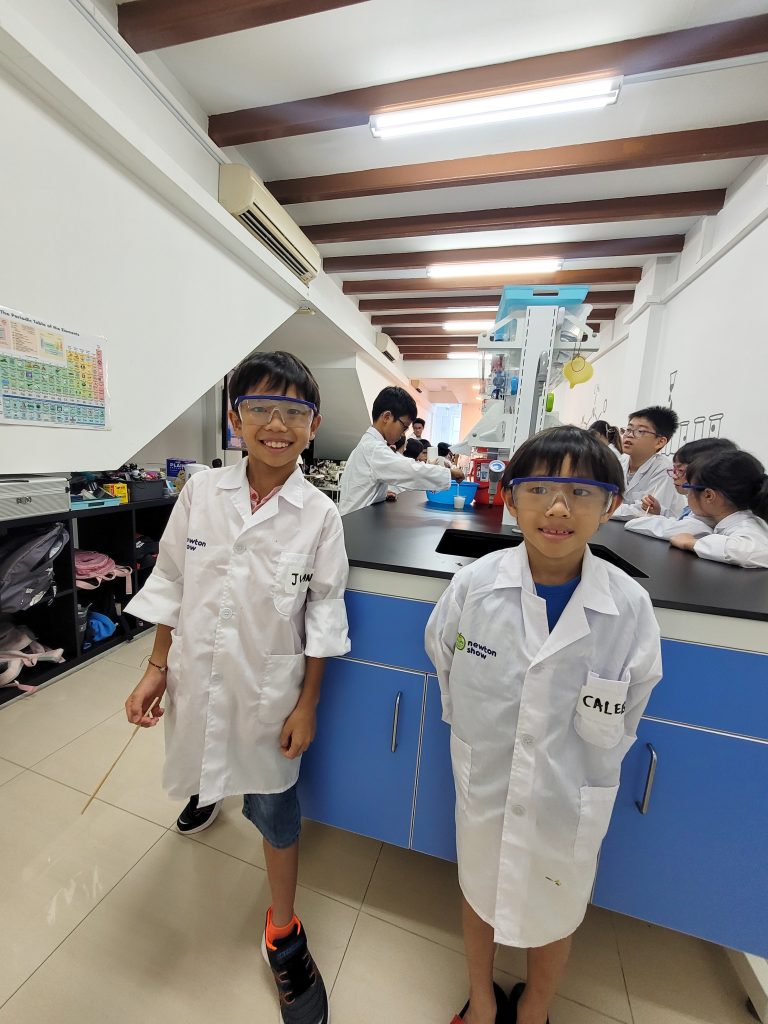 Day 1
The boys witnessed some chemical reaction done by the professors, witness how iodine changes colour with starch and made their own dough to use it to build their own molecular structure.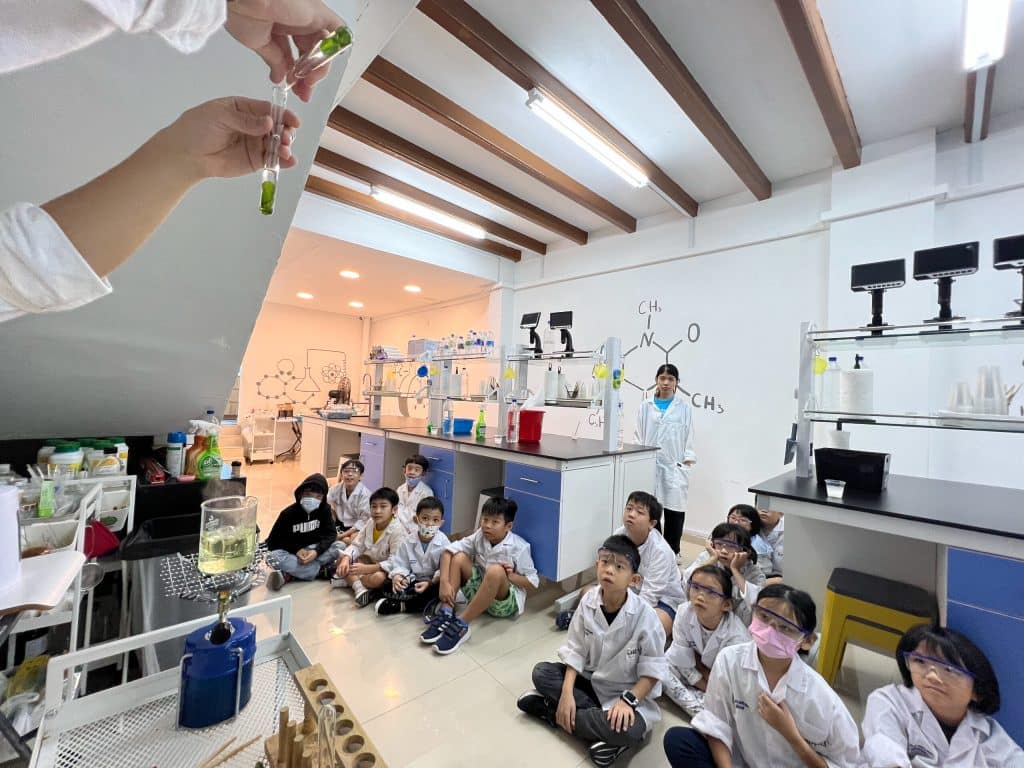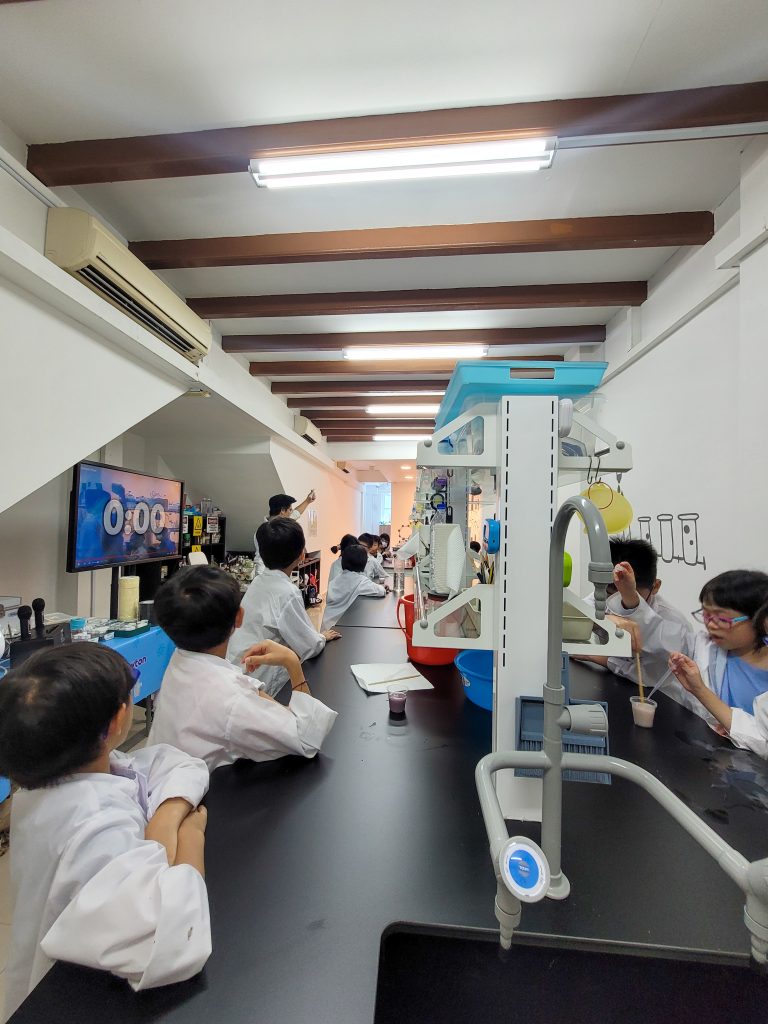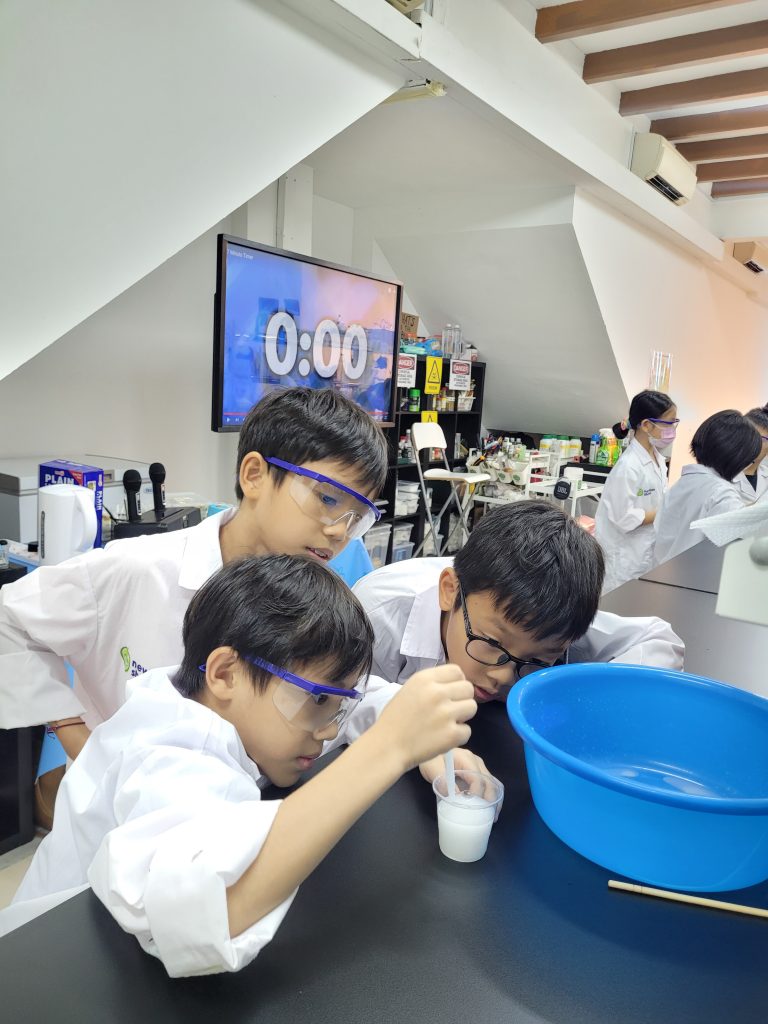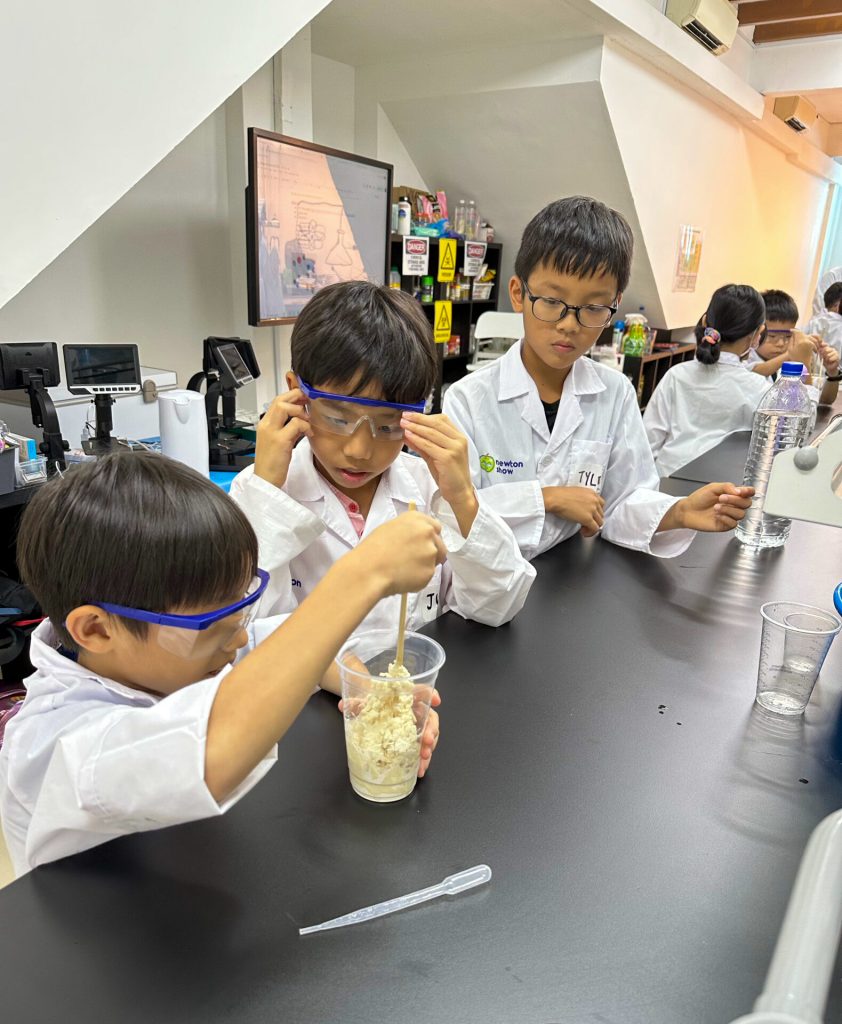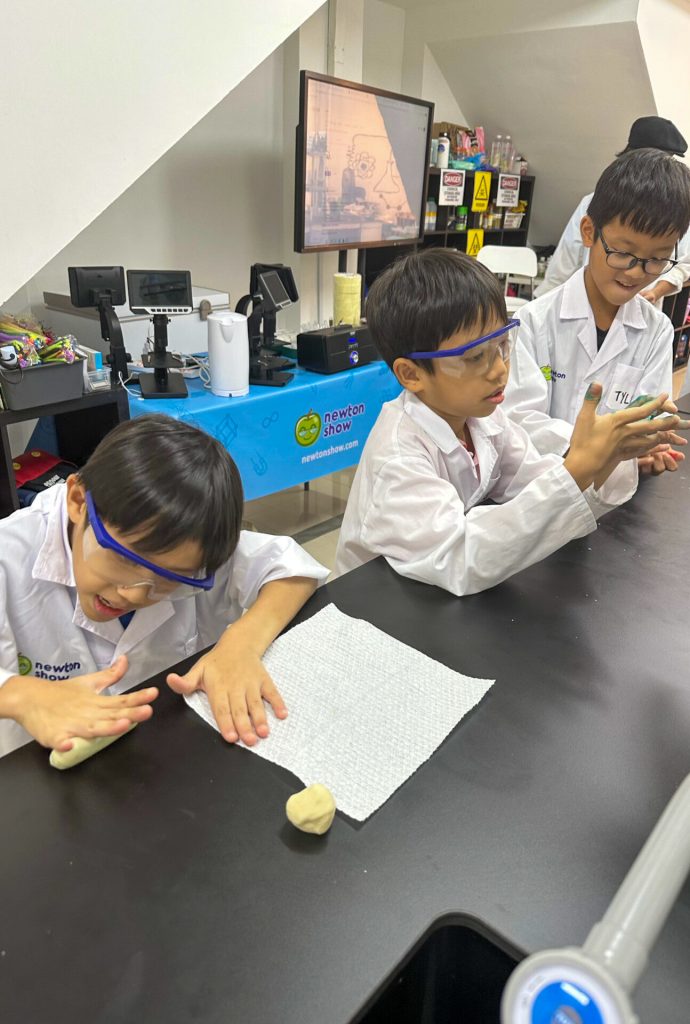 Day 2
They learn about acids and bases and did a baking soda challenge.
In the afternoon, they learn food sciences where they made their own edible cottage cheese and learn how to keep the food fresh.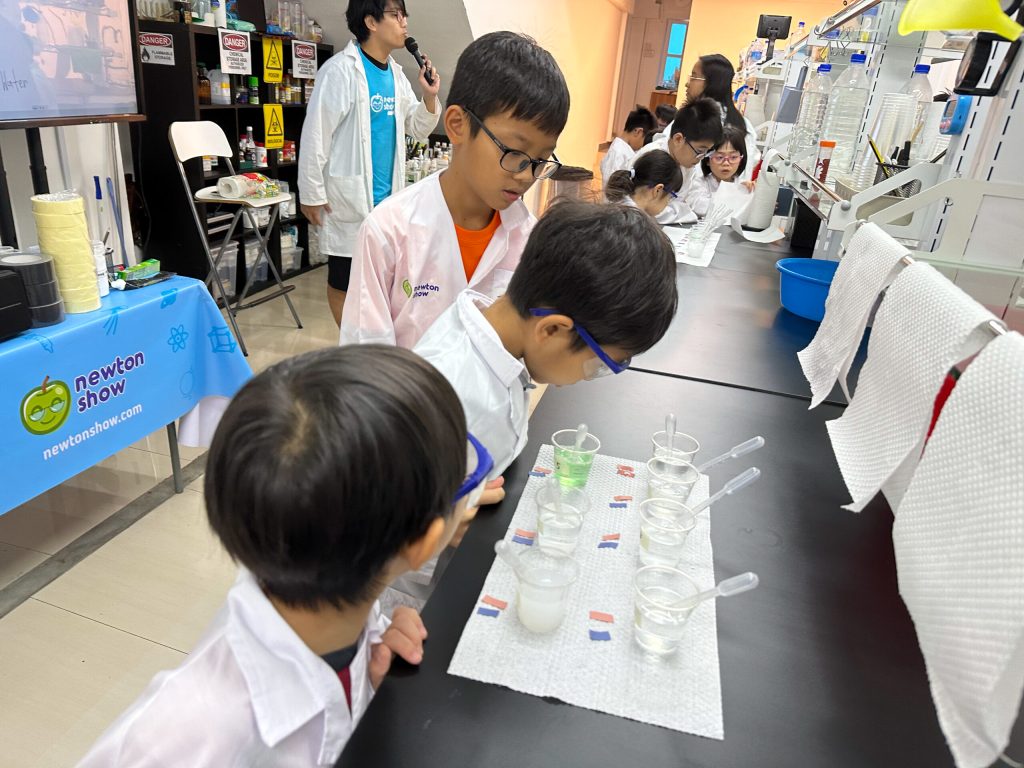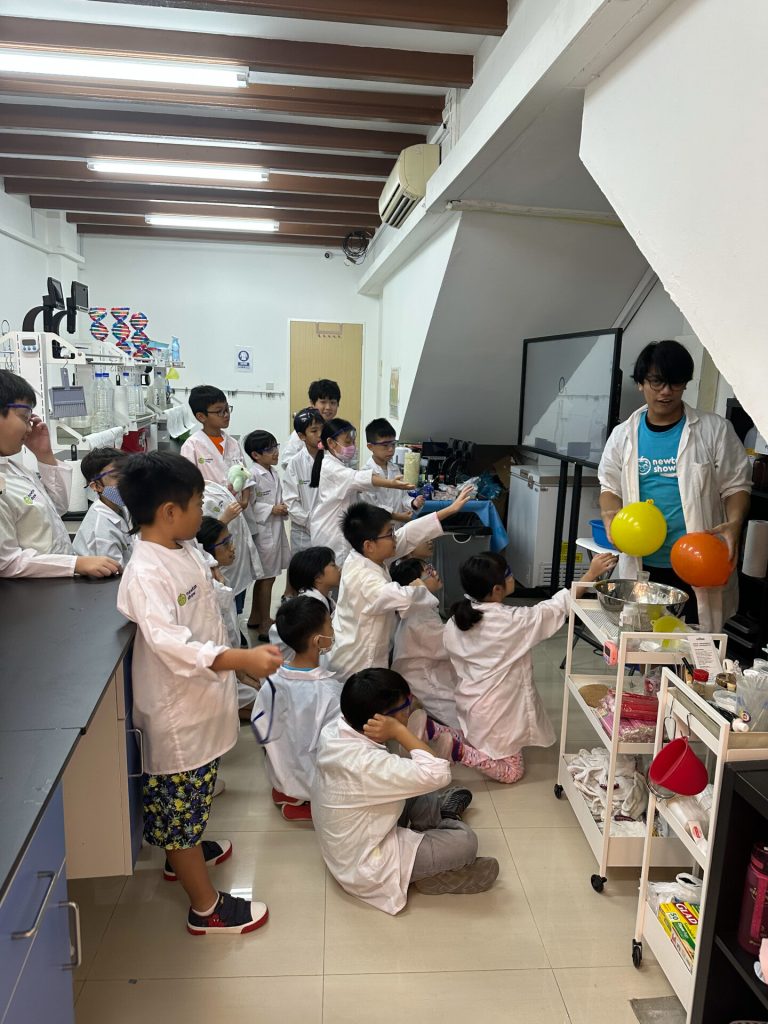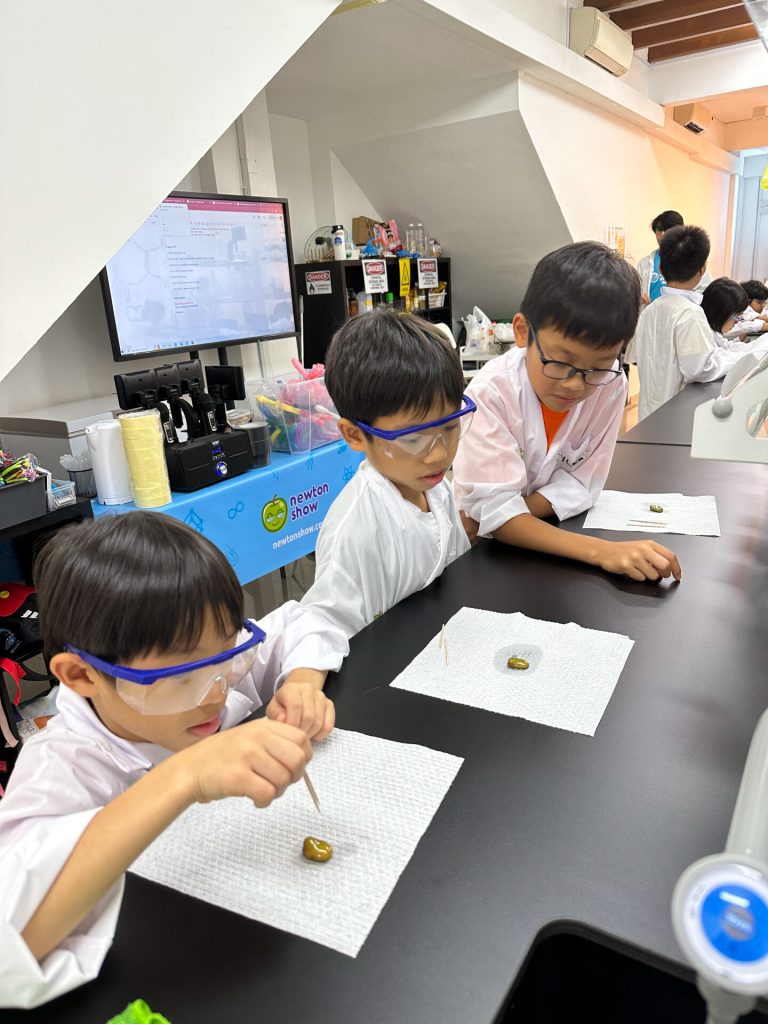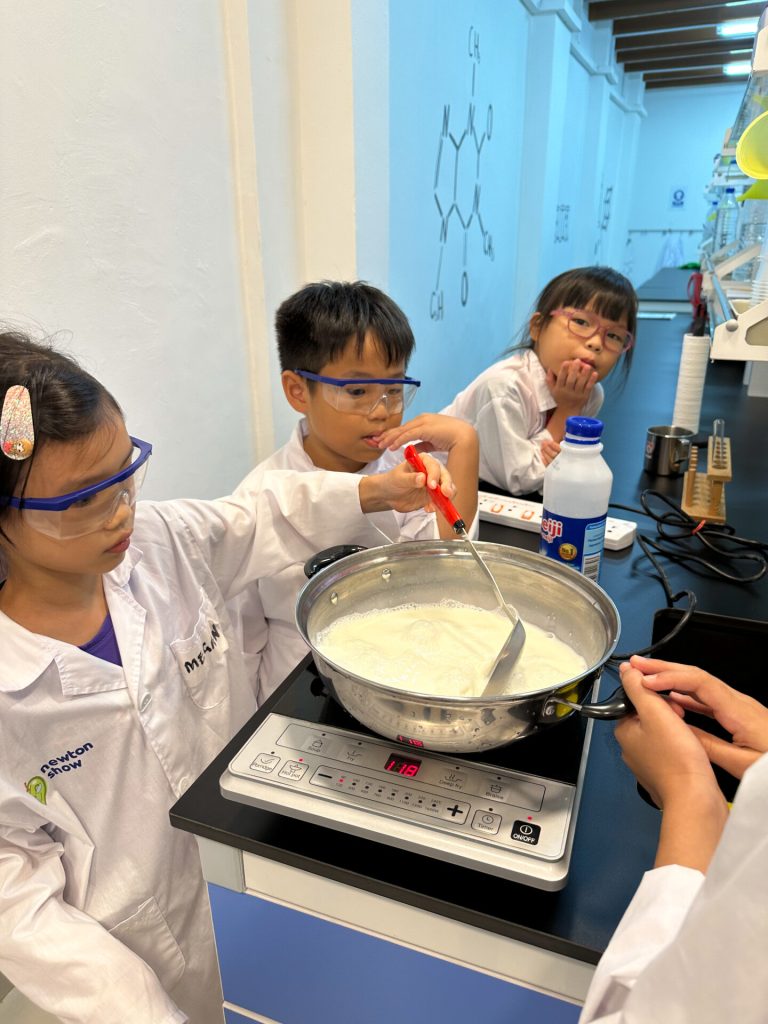 Day 3
They did magic jar workshop and learn all about sink and float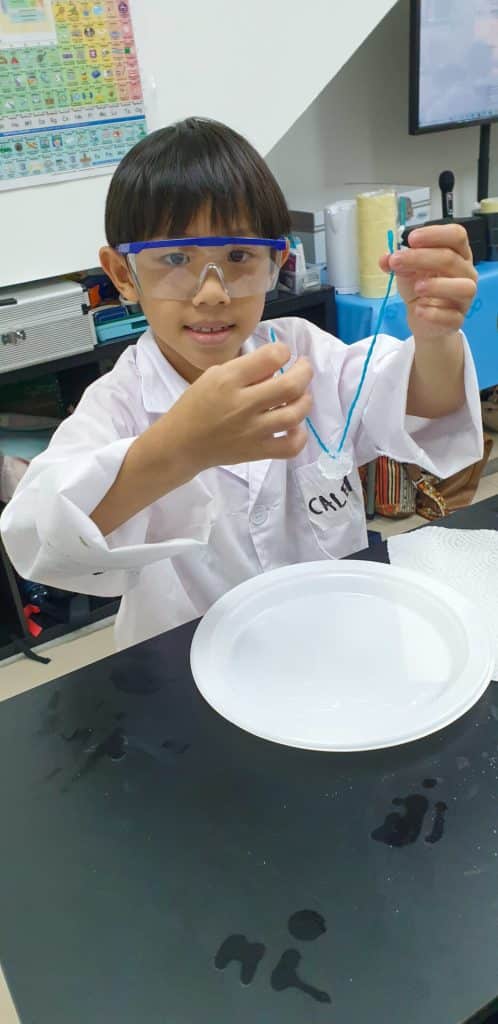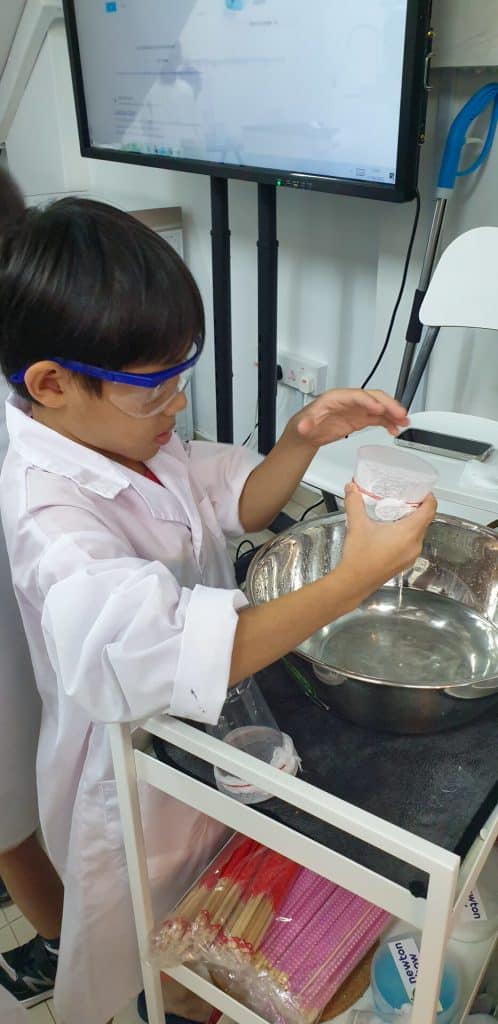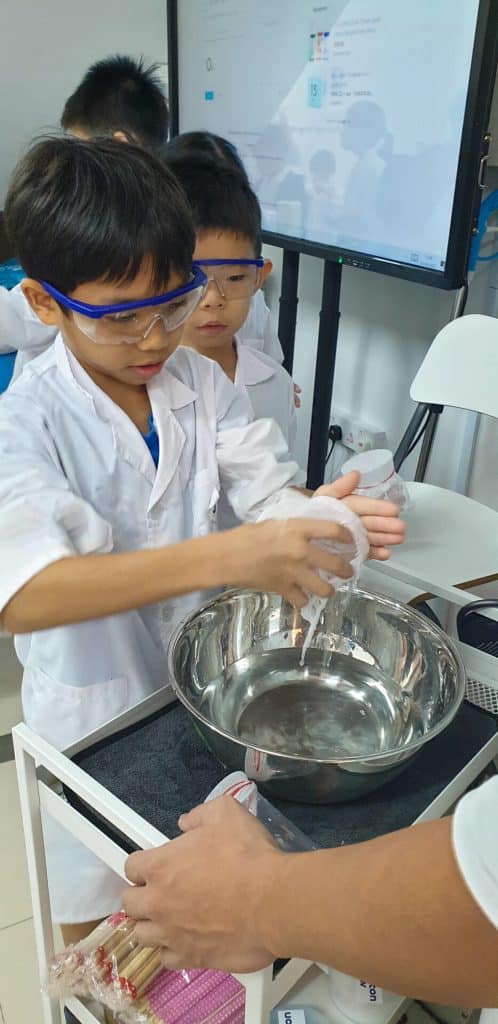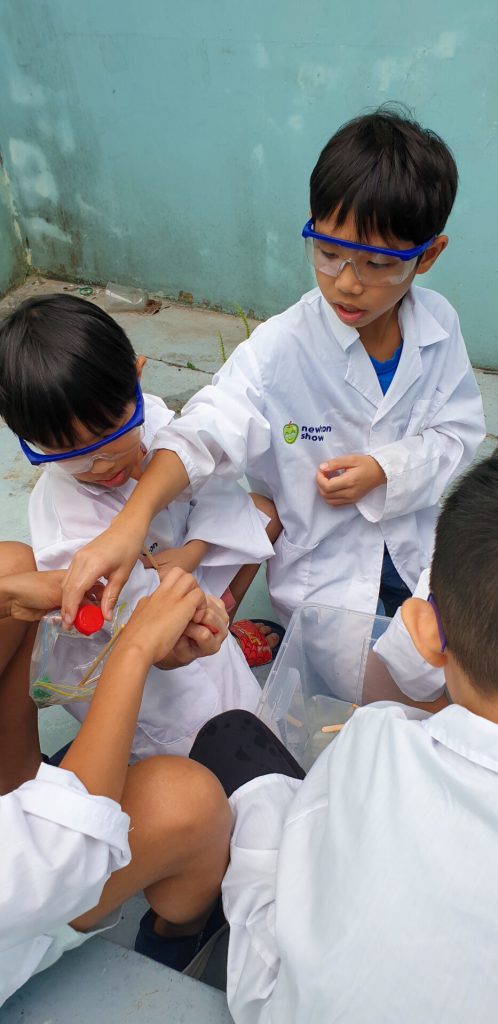 Day 4
They made their own perfume and artificial snow and experimented with lights too!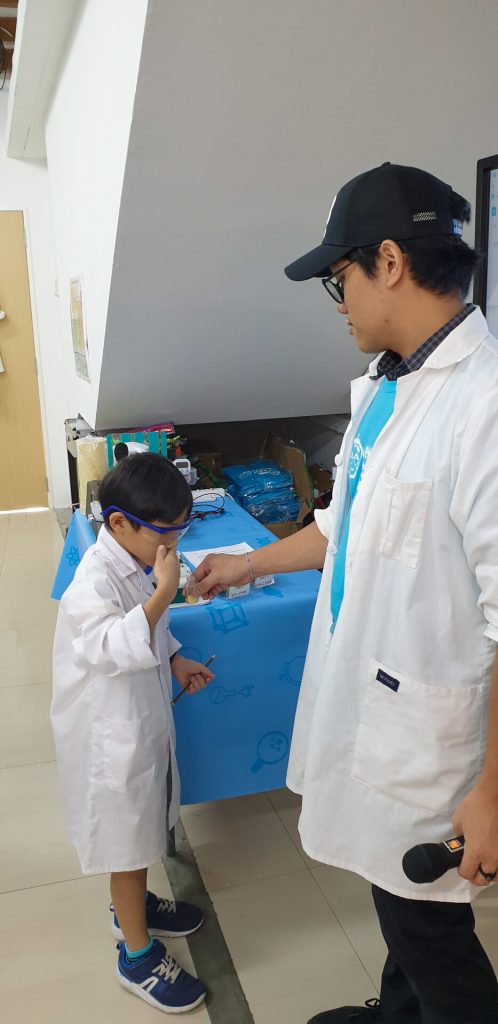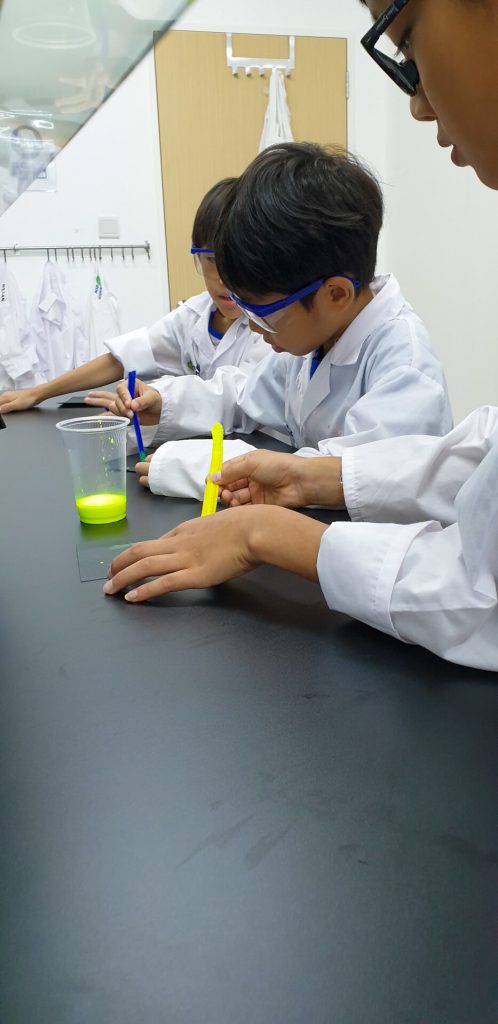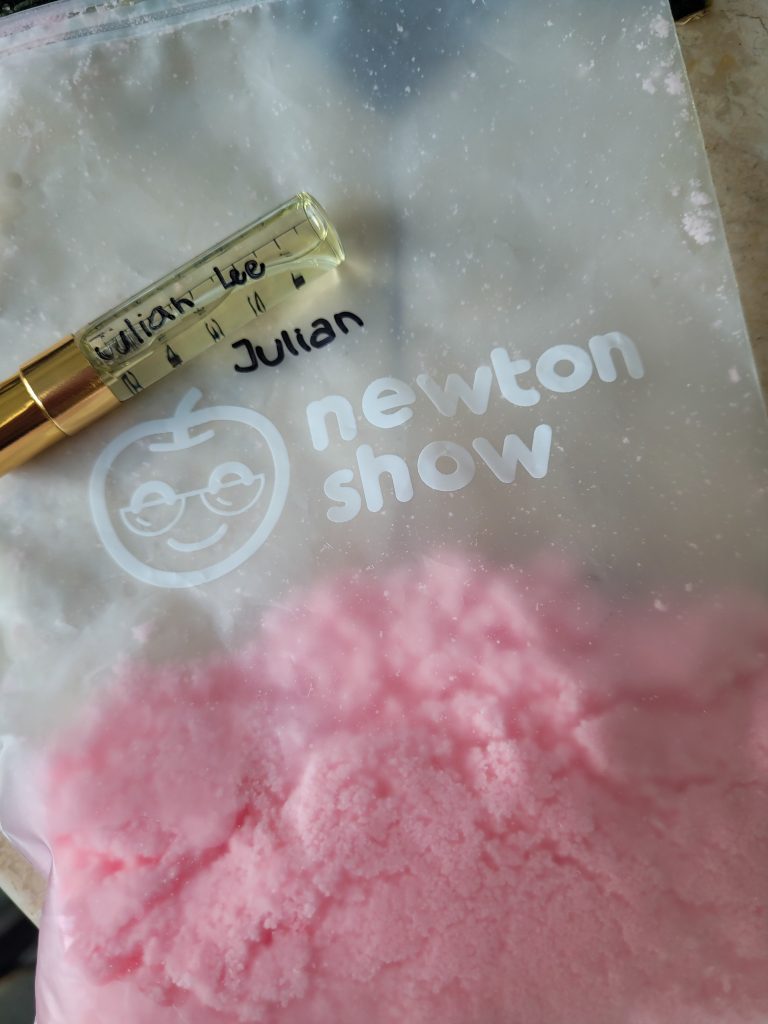 Day 5
The boys made slime, learn about density and did experiments with yeast!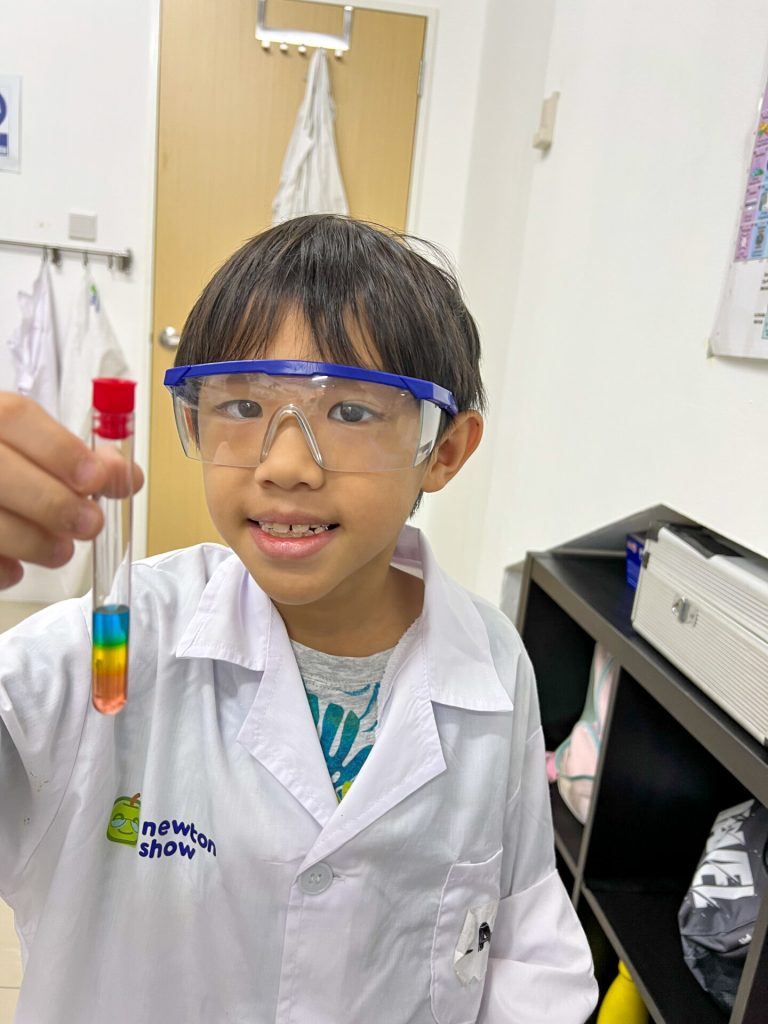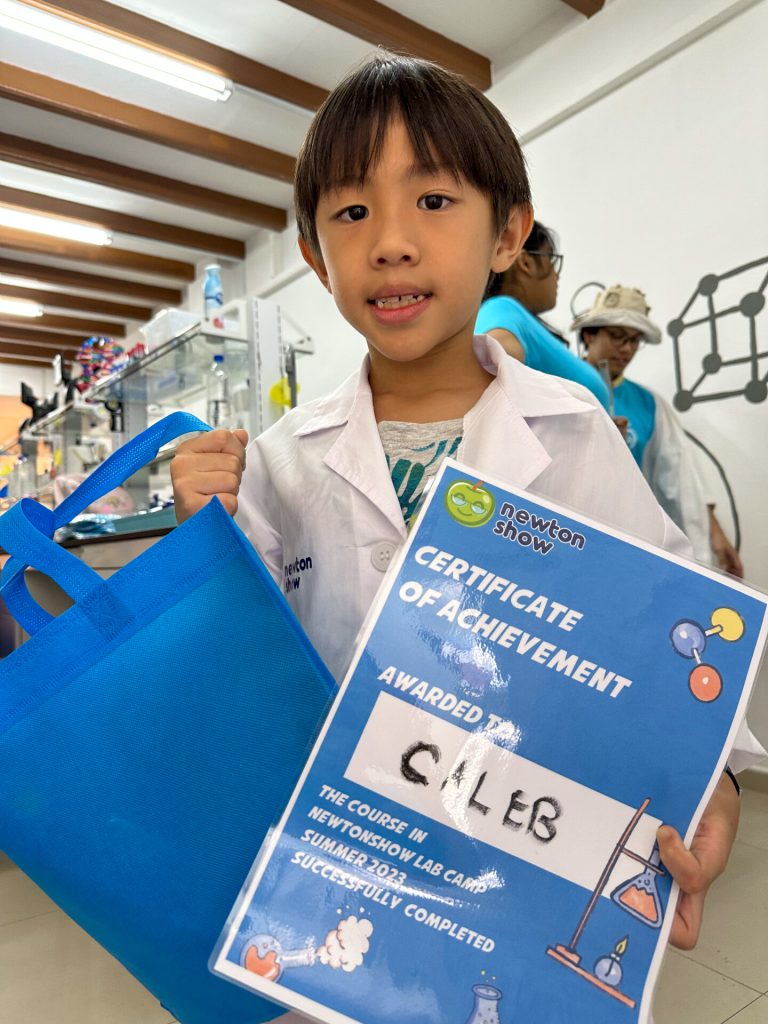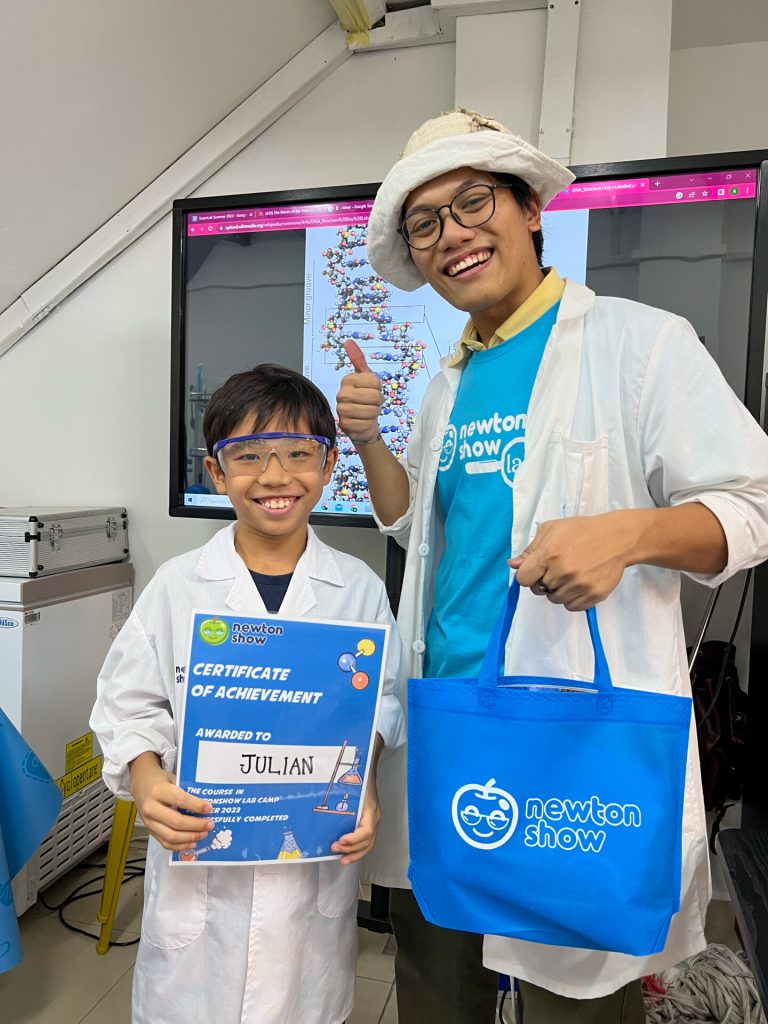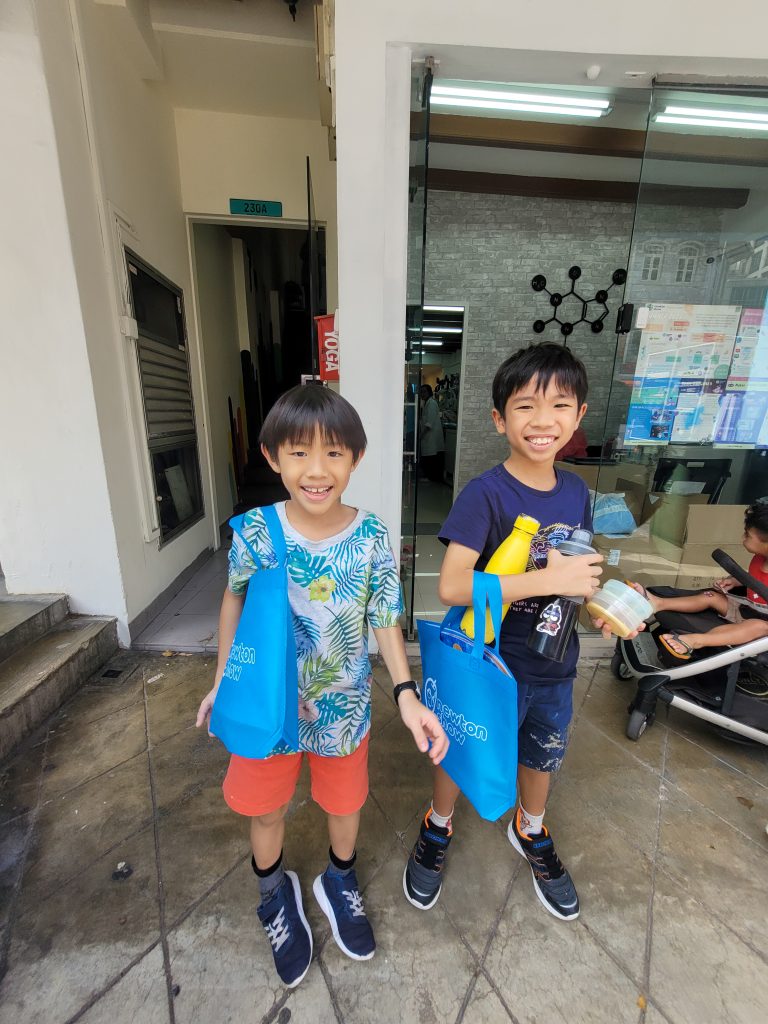 Camp fee starts from SGD 400, for full day camp, it is an all-inclusive camp – all materials, 2 snacks, lunch, t-shirt, photo, certificate and prizes included and they will provide daily photo updates. I totally appreciate their effort to compile and update the parents on a daily basis of the happenings in camp so that we can talk about it at the end of the day and share their excitement too!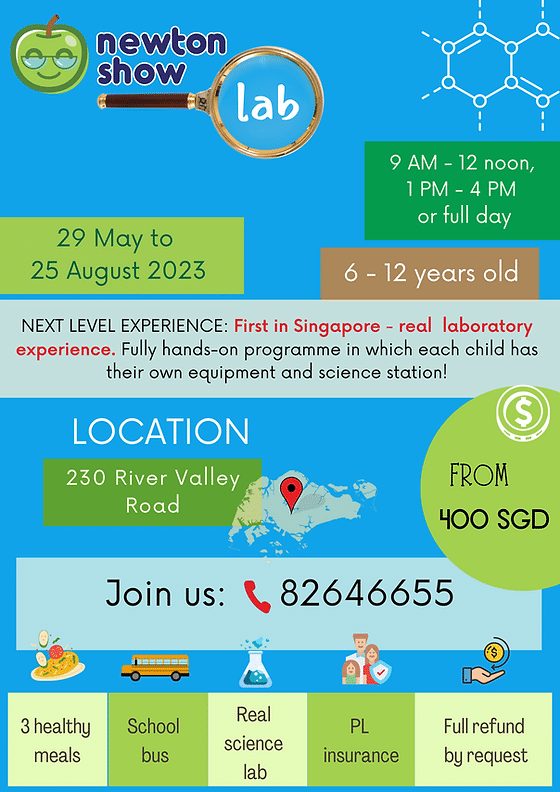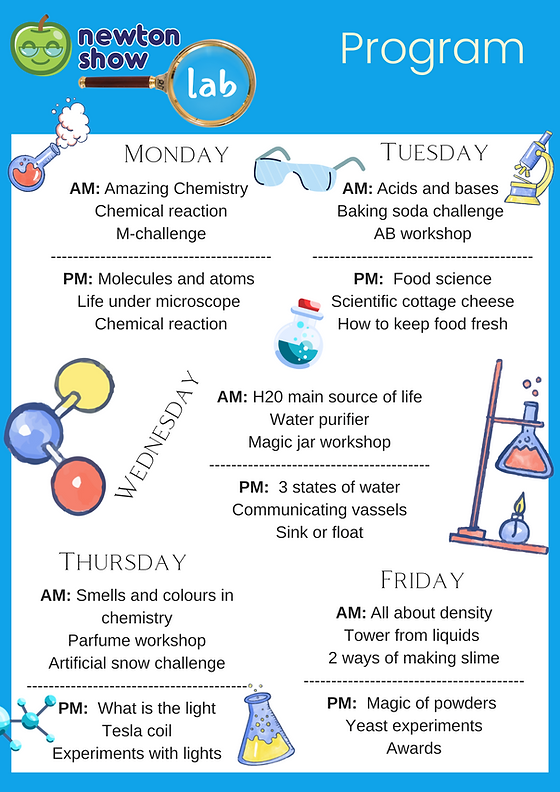 Check out their other summer camps at Newton Show or their sister camp at Maker SG. 
230 River Valley Road 
email: info@newtonshow.com
phone: +65 8264 6655
Share the article