I am a big fan of LUMOS series of projectors, check out my previous reviews for LUMOS RAY SMART and LUMOS NANO
And they have launched a brand new LUMOS MOOD lighting projector and have asked me to give them their verdict. Truth to be told , the only projector that I know of are the ones that project movies like the LUMOS RAY SMART and LUMOS NANO. So I was really intrigued by the concept of their latest – LUMOS MOOD lighting projector which can serve as a backdrop for photo taking, party backdrop and for me transforming my kids room into a soothing environment for sleep! 
At First Sight
It is definitely not as small as LUMOS NANO but it is not at all bulky. At 160 x 160 x 80mm at a mere 600g, it is actually very portable if you wish to bring it to the party venue too! Comes with a remote control and cable , it is really idiot proof – plug and pla.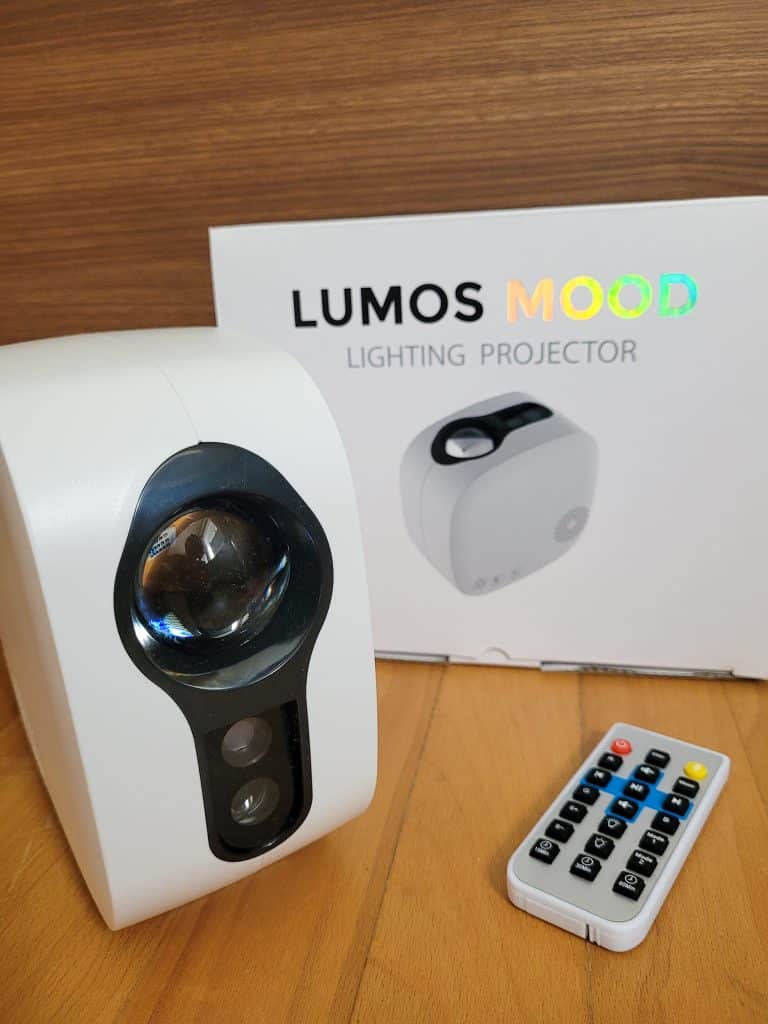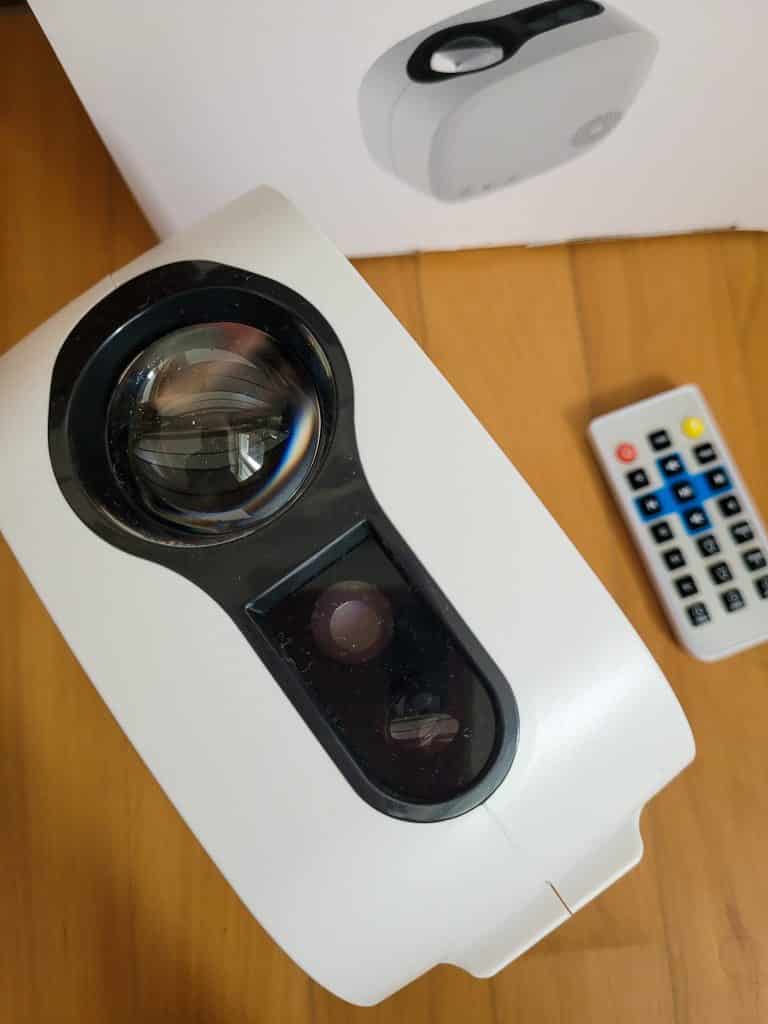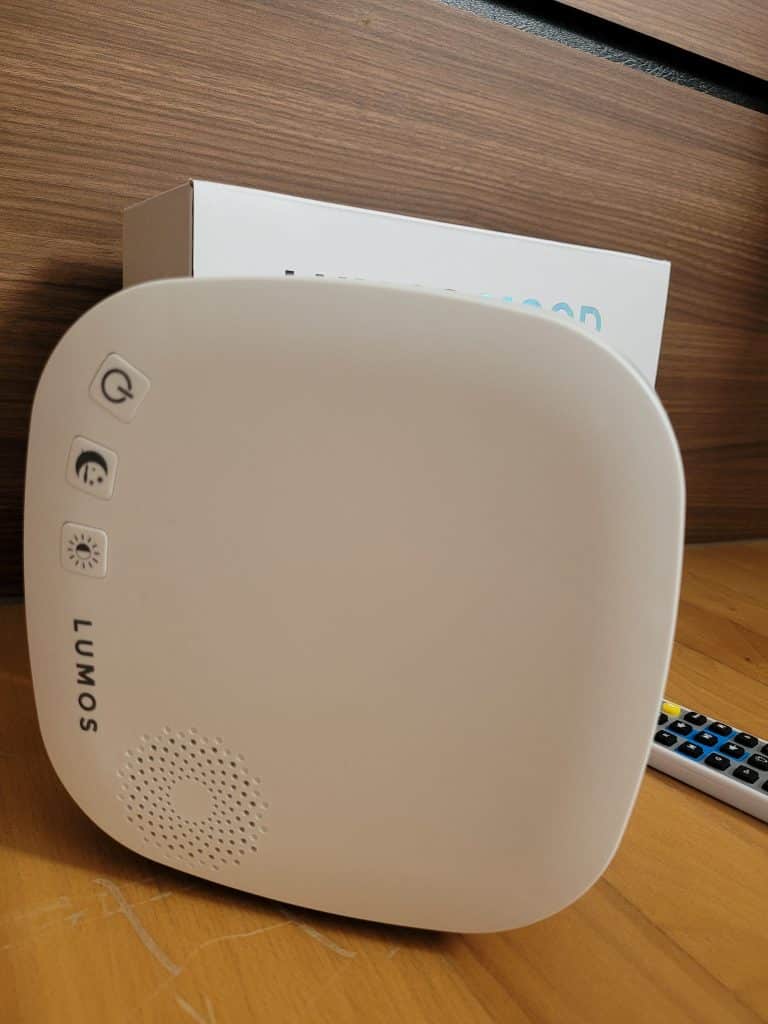 Using It
Once it is plugged on , witness the superior Tri-Colour projection on an area coverage as huge as 300″. That is not all, you can, you can also pipe in music via the bluetooth speaker so that you get both the mood and the accompany music to suit the mood and background. See below for sample video.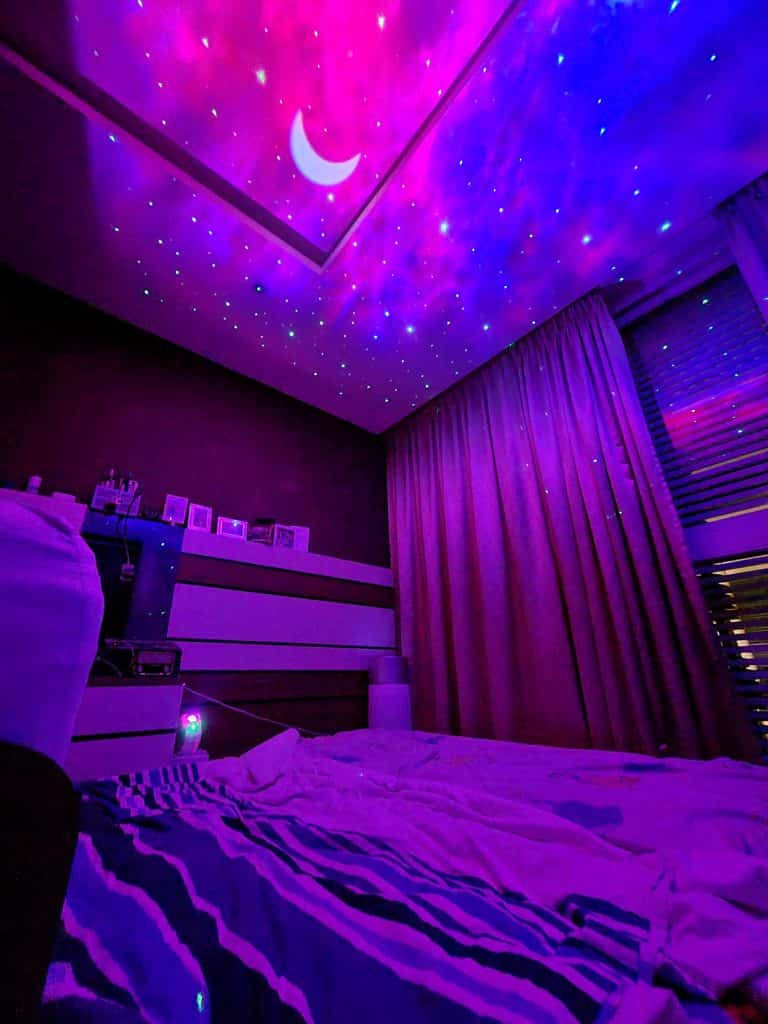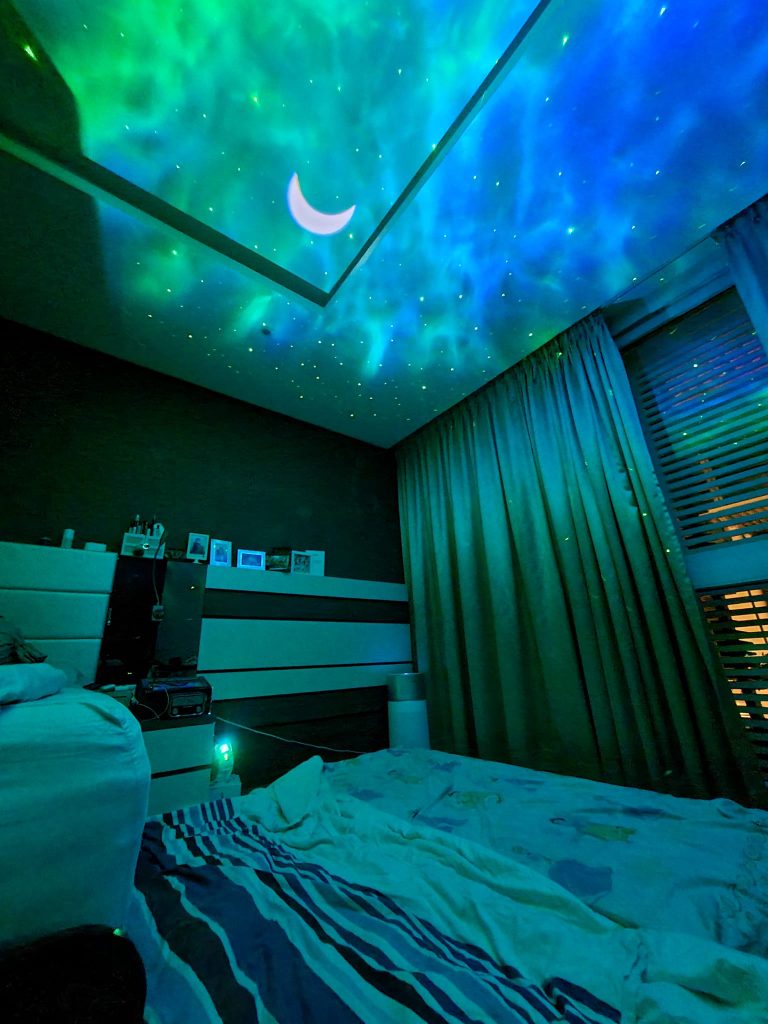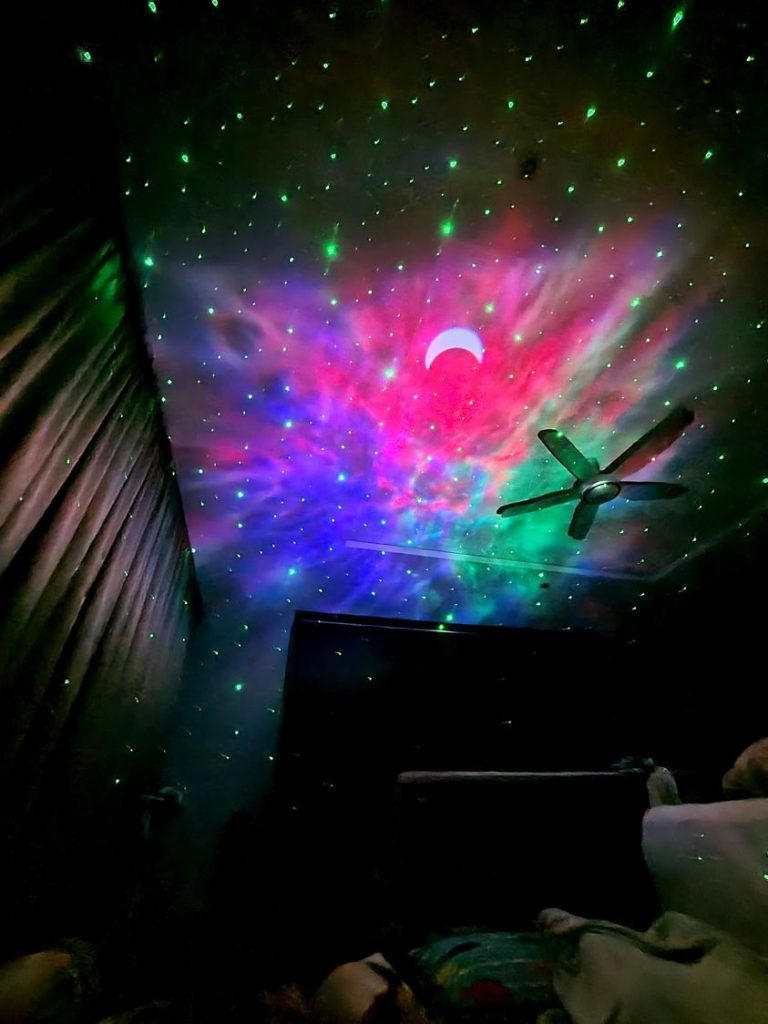 The projector is also built for 4-way placement , you can project in front, at an angle and upwards to the ceiling too – super versatile for any type of room and space.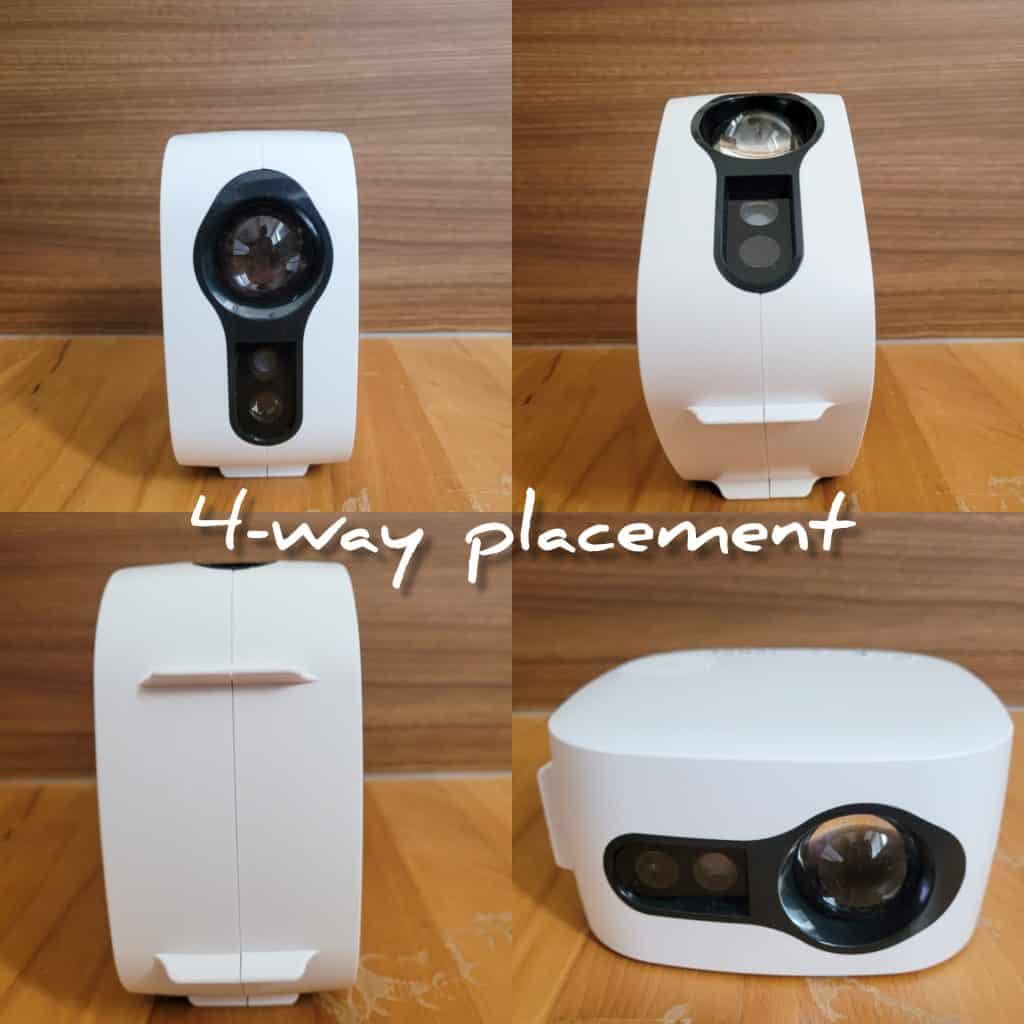 Using a remote control, you can do a full customisation mood as well  – with stars , without star , with moon, without mood, red or green, brightness, and also timer function too! Quite nifty I must say so you don't have only have 1 look and feel but several different setting , mood dependent!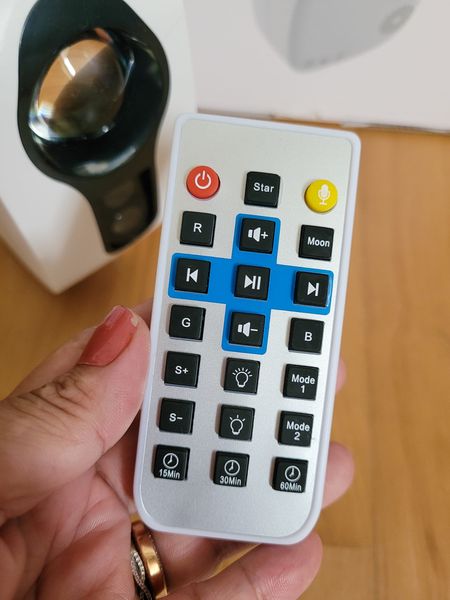 Check out some of the different mood set through this video.
Loving It
When I first heard of this, I really didn't think much of it or how would I use this on a day to day basis or even more special occasions. On the first day it arrived,  since it was a plug and play device, I was also super intrigued by this mood projector. It was the weekend, so my kids were "allowed" to sleep with us in the master bedroom so I had the projector on and the music playing through my handphone – some Disney songs for bedtime. I thought it was a one of a kind experience -quite magical to see stars and moon above – even as an adult, I was so impressed what more the kids! Now the kids want to have the same experience every night, yes but not in my room!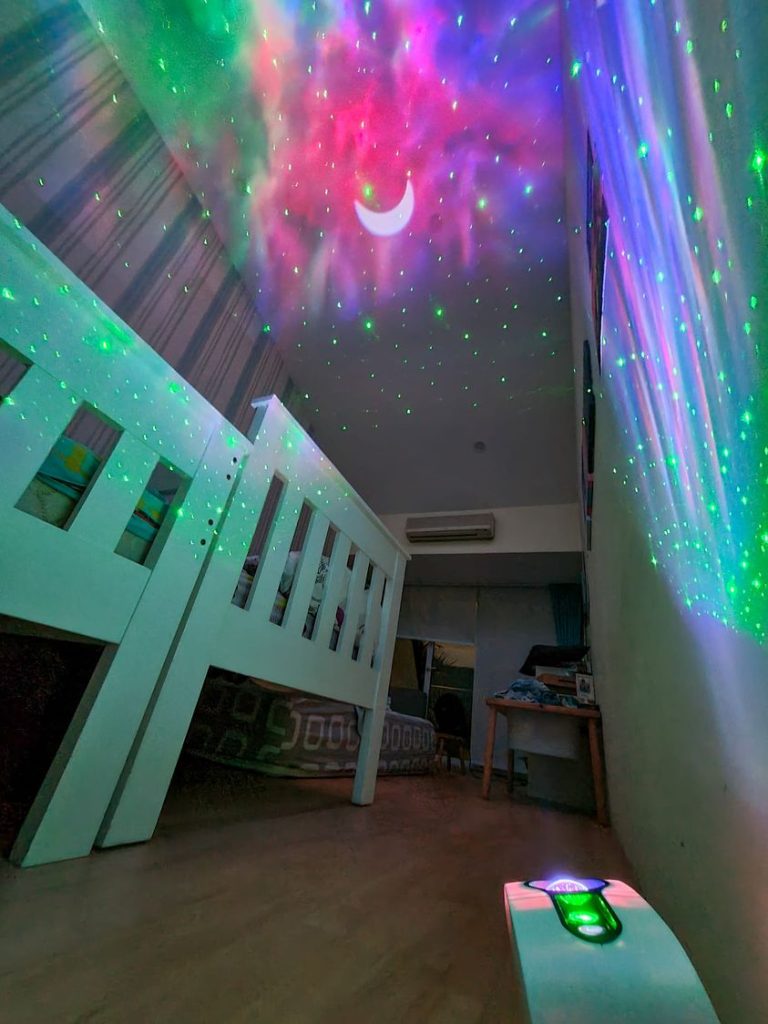 Check out their Launch Specials of SGD 99 (RP SGD 189) 45% off with Free Delivery and 1 year local warranty. ! The LUMOS MOOD Lighting Projector is now available for purchase directly via their website at https://lumosprojector.com/mypreciouzkids
Giveaway of 1 LUMOS MOOD Lighting Projector worth SGD 189 
3, Tag 1 friend per comment, the more the chances
4. Like 5 of my previous IG post 
5. Like and share this
post
 publicly and tag us
6. BONUS 5 Chances: leave a comment on this blog post  
7. BONUS 5 Chances : Like and share this FB
post
Giveaway ends 15 May 2359 
Disclaimer: This is a sponsored post.  No monetary compensation was received. All opinions are my own.
Share the article