One of the BEST things that was introduced to my household was LUMOS RAY , and believe me when I said that I have not stepped into the cinema even since this amazing home device came to us. So instead of patronising the cinema, I have only to pay for the monthly subscription of Disney+ and Netflix (which is approximately equivalent to 2 movie tickets' price) and  that serve for communal and private entertainment. And then my husband came up with a brilliant idea to recreate an outdoor movie experience just like the drive in cinema concept in our back yard. Making using of an old roller blind as a screen, we have been enjoying our movie sessions on weekends this way. 
And when I thought this little nifty home projector could get any smaller (LUMOS RAY was the one of the most portable projector in the market), they outdone themselves by a mile to introduce LUMOS NANO which is comparable to the size of a COKE can, what sorcery! A clear outright advantage of LUMOS NANO over LUMOS RAY is the portability- you can bring it practically any where, for staycation, for business presentation, anything you can think of coz it is just so small and no cable require as it has a inbuilt battery which can last for 2 hours. 
At First Sight
LUMOS NANO  doesn't even look like a projector, probably easily passed as a bluetooth speaker (you can actually use it as a bluetooth speaker but this clearly undermine its full potential). This is not a technical review but from a technical noob who just want to plug and play and be entertained. That said, some basic specs and comparison vs the LUMOS RAY will be mentioned to give some perspective in terms of comparison.
400g and at 10cm, say what, what sorcery! If you thought LUMOS NANO was small, think again. I shall leave you with this comparison photo. In this 400g, there is also an inbuilt battery and built in speakers too.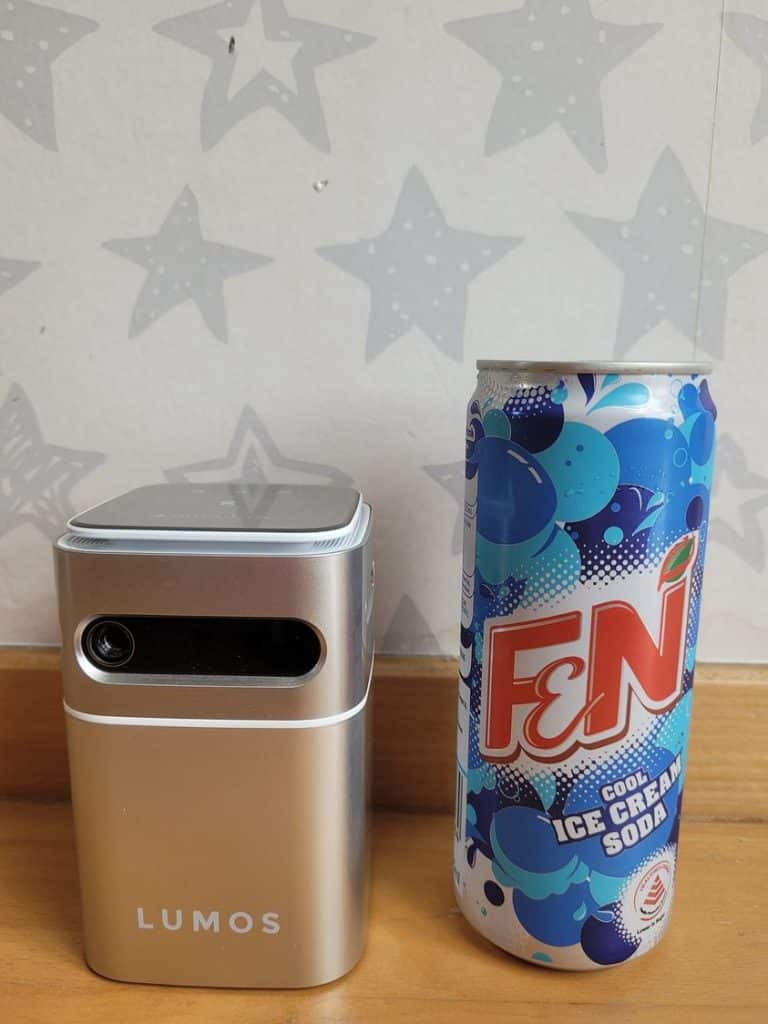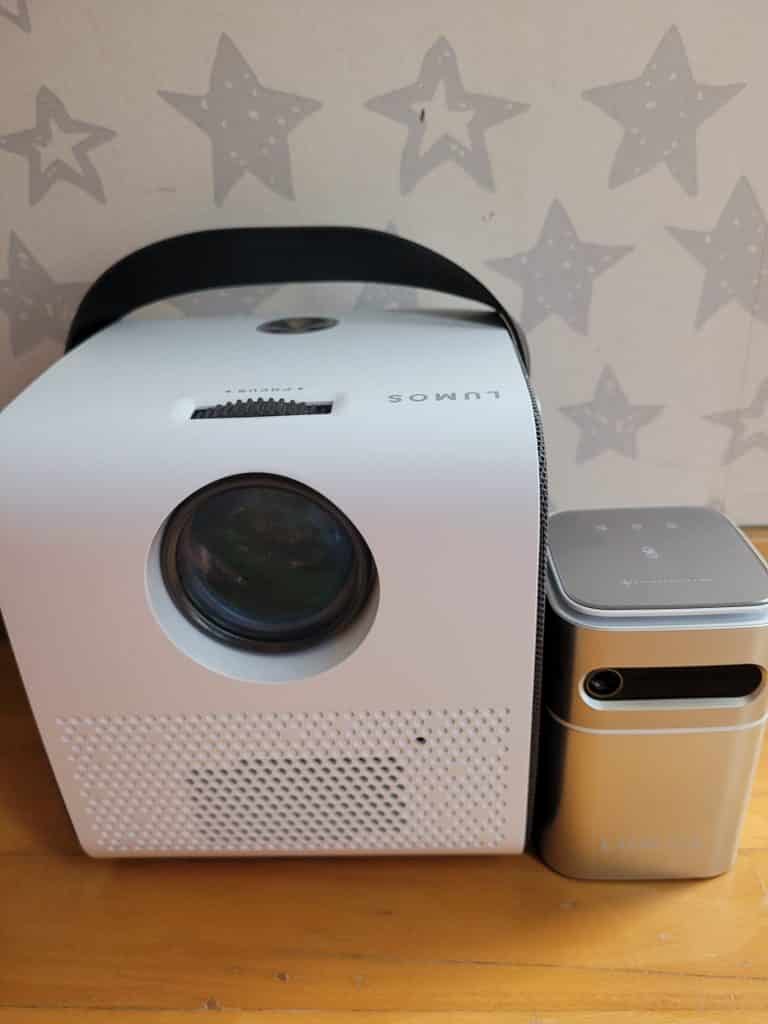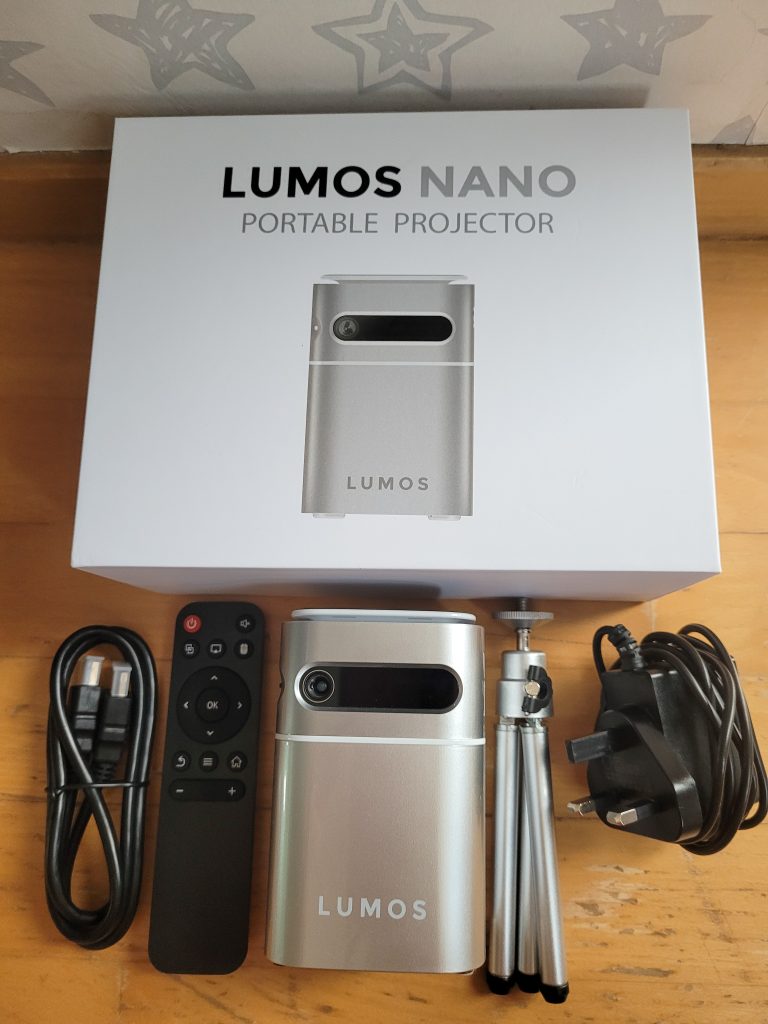 Similarly surrounding this small projector,  there are a total of 3 ports  –  HDMI, USB, 3.5mm headphone jack, which are compatible with many devices such as laptop, tv set up box, headphone (if you want to watch into the wee hours), game console like your Nintendo and PS. They have thrown in free HDMI cable based on current promo deal.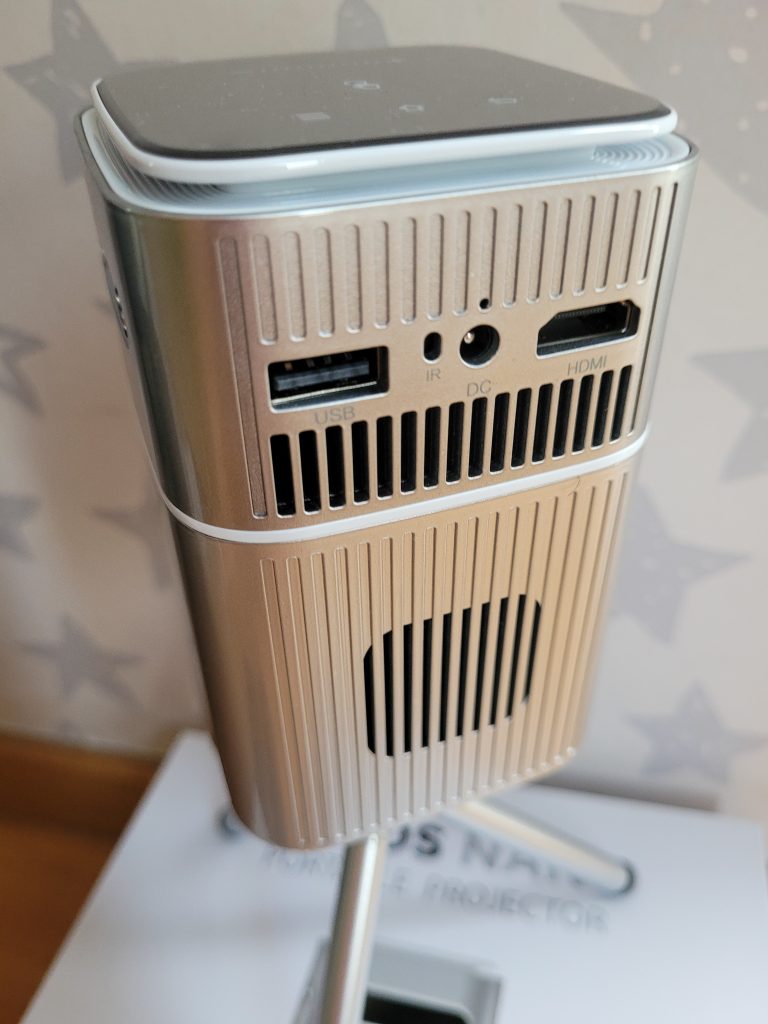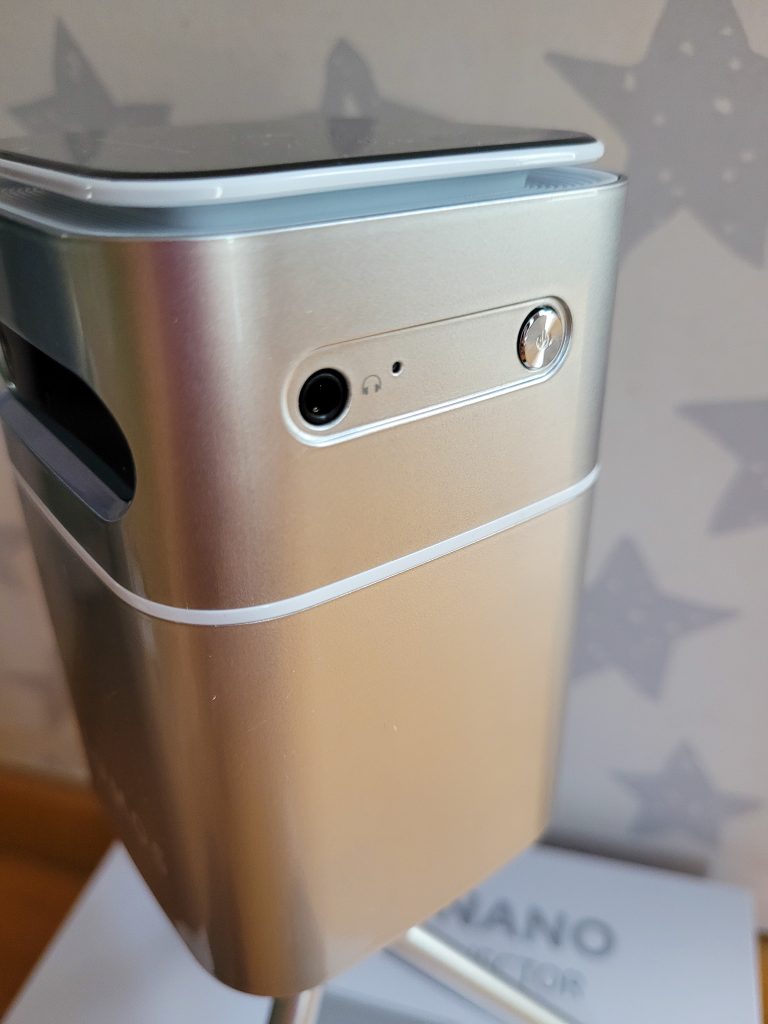 Using it
Unlike the LUMOS RAY which came with a SMART and regular version , LUMOS NANO has only the SMART version for plug and play ability with its inbuilt andriod apps – NetFlix, Youtube, Google Play Store, Airplay, EShare (Disney+ you need to download a file and load in but just one time setup required) and an Android9.0 Operating system just like the SMART TV that we all owned nowadays. 
Built for small spaces and also bedroom of HDB and condo, all you need is a minimum distance of 50cm to project up to 15 inch and it will go up to 100 inch at 3m distance (pretty similar in terms of projection with LUMOS RAY). They have even included a mini tripod so that it can sit nicely on any surface or else you can just put it all as surface too. Alternatively, if you enjoy watching movie lying down, place the LUMOS NANO down horizontally, this transform your ceiling into your movie screen (more on that later).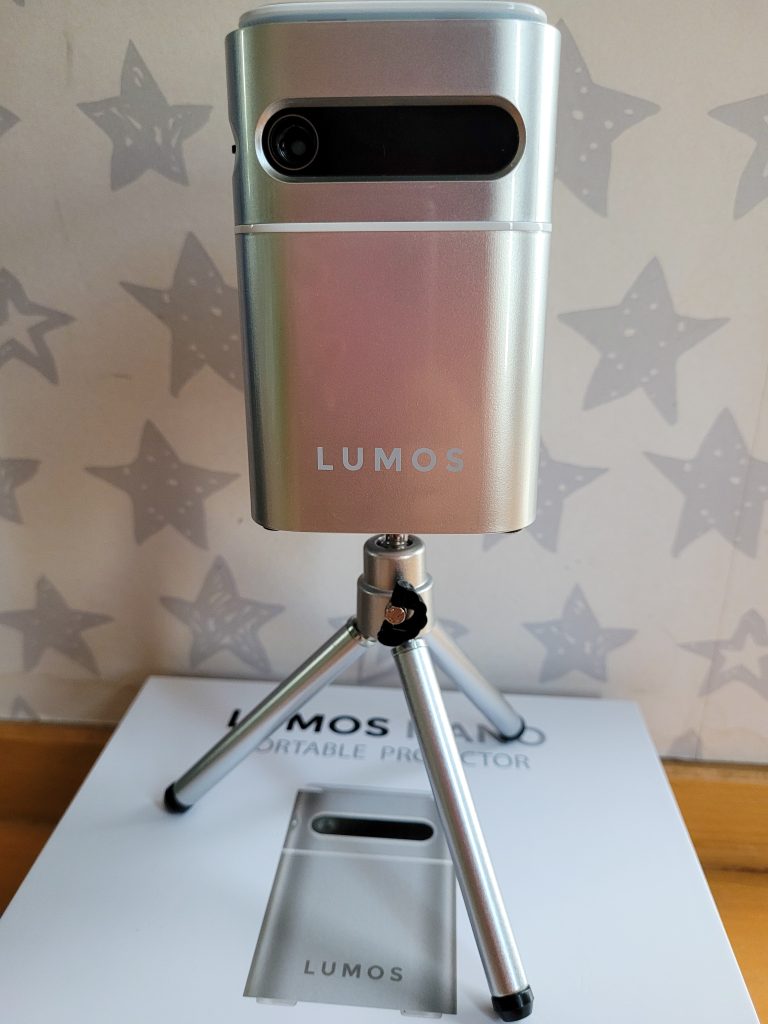 Using DLP light technology, which is the most premium form of light display technology for the most superior colours, uniformity, brightness and sharpness and at 1500 Lumens (measure of brightness), to my naked eyes there is no big difference vs LUMOS RAY at 3000 Lumens. Here are some sample photos of what I can get from LUMOS NANO. At 1080P, as the screen size that I am blasting at around 100 inches, I have no complain over the sharpness and movie quality, as good as it gets frankly. I will gladly watch this vs the inconvenience of going to the cinema (more so now with cases every where, hitting home and I am even in isolation as I was blogging this) .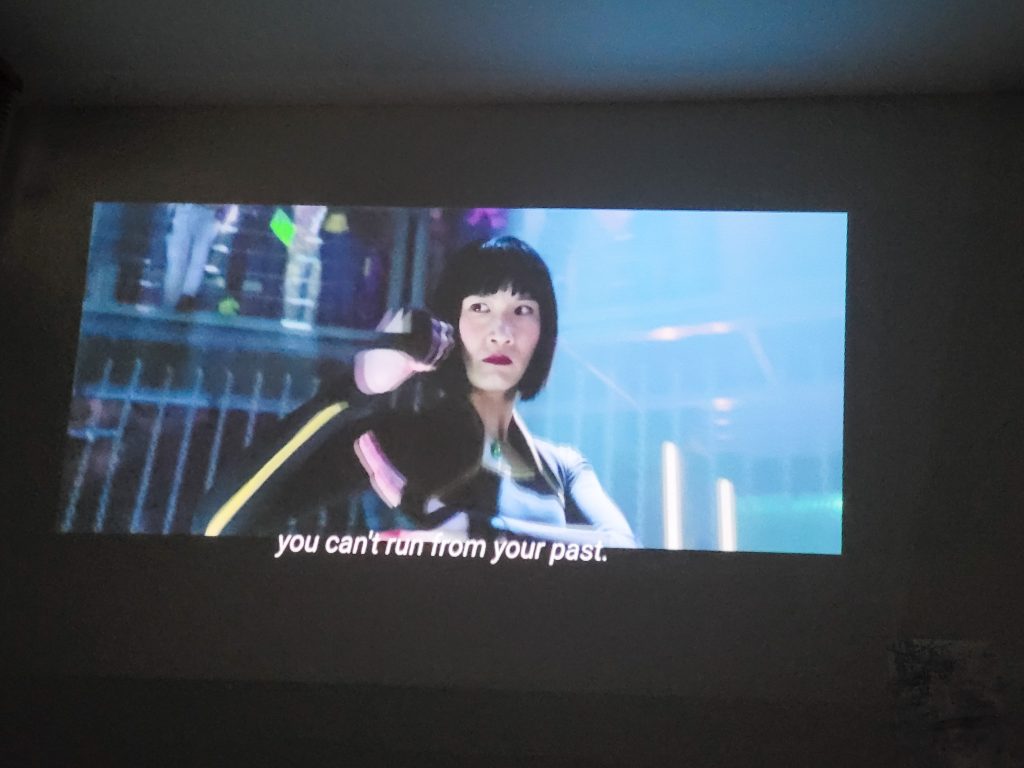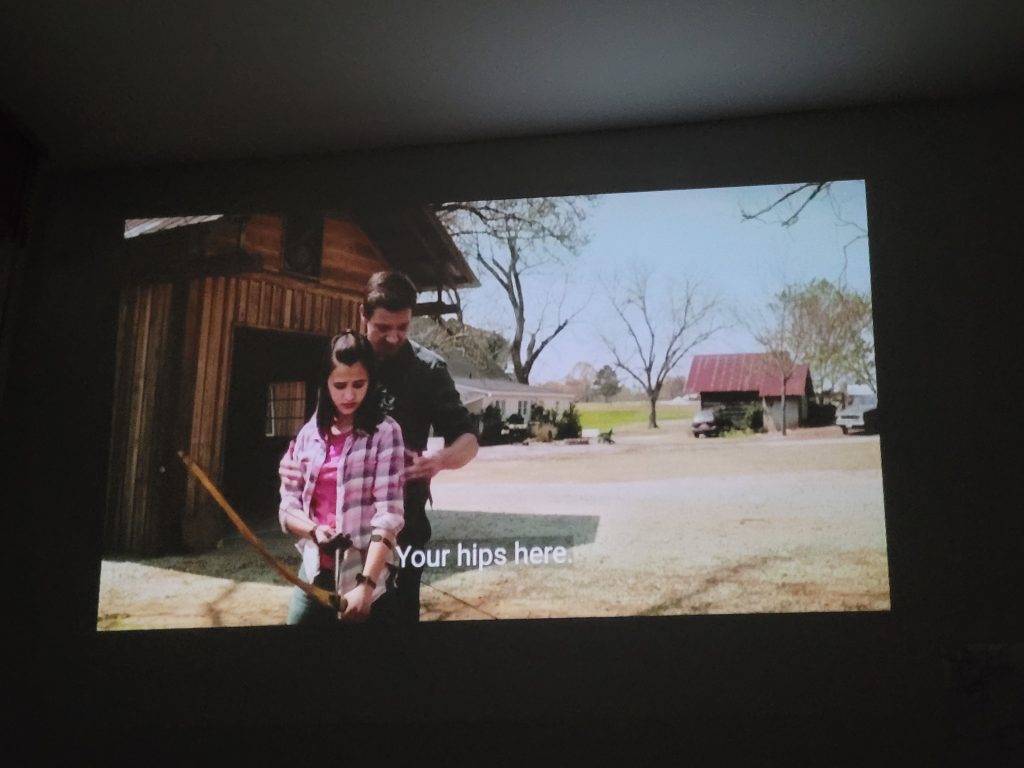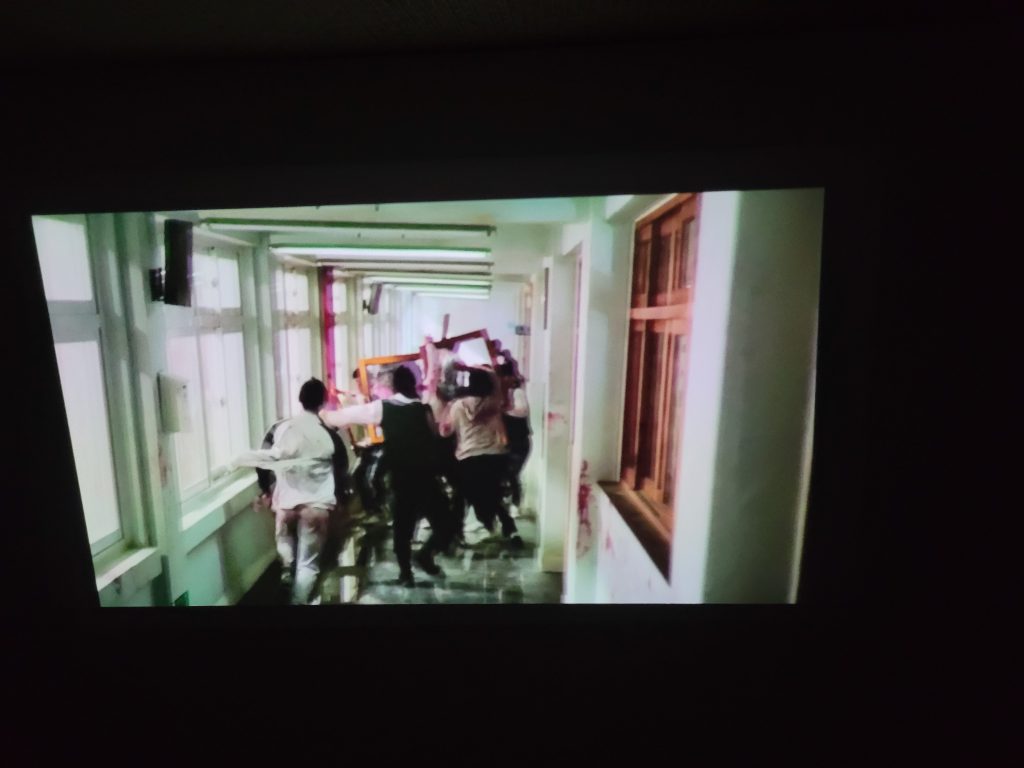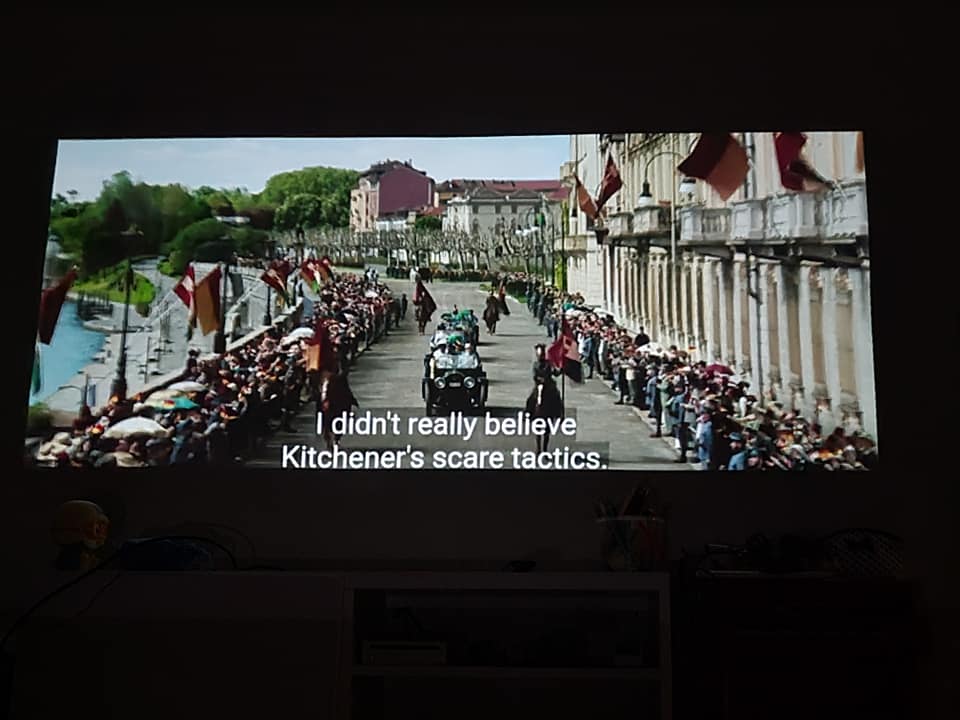 The other unique selling point of LUMOS NANO is the projection on the screen thanks to its size. When you project to the ceiling at an angle, you may get a distorted rectangle. LUMOS have included the keystone correction so that you can manually adjust to the best rectangular shape (up to +/- 40 degree vertically and horizontally) while you watch it lying down. 
There is also a phone mirroring function by simply casting your phone screen to the 100 inch screen for your IG and TikTok as an added functionality. 
With inbuilt Dolby Audio speakers , I amazed this little device packed so much on top of its projection capability.  Thanks to the built in battery and bluetooth capabilty, you can even transform this into a portable speaker. Of course if you want to level up the sound quality for movie watching , you can connect to your own powerful speakers via bluetooth or cables.
Just like the LUMOS NANO , the projector comes with its own remote control to help you navigate around and they even made a mouse control on the top of this device too! For me, if I need to navigate around a bit especially during initial setup, I prefer just to attach a USB mouse. And check this out, being so compact, they even created a premium touch control on the top to make browsing easier for daily use ie searching for movie and to use the keyboard to type on screen.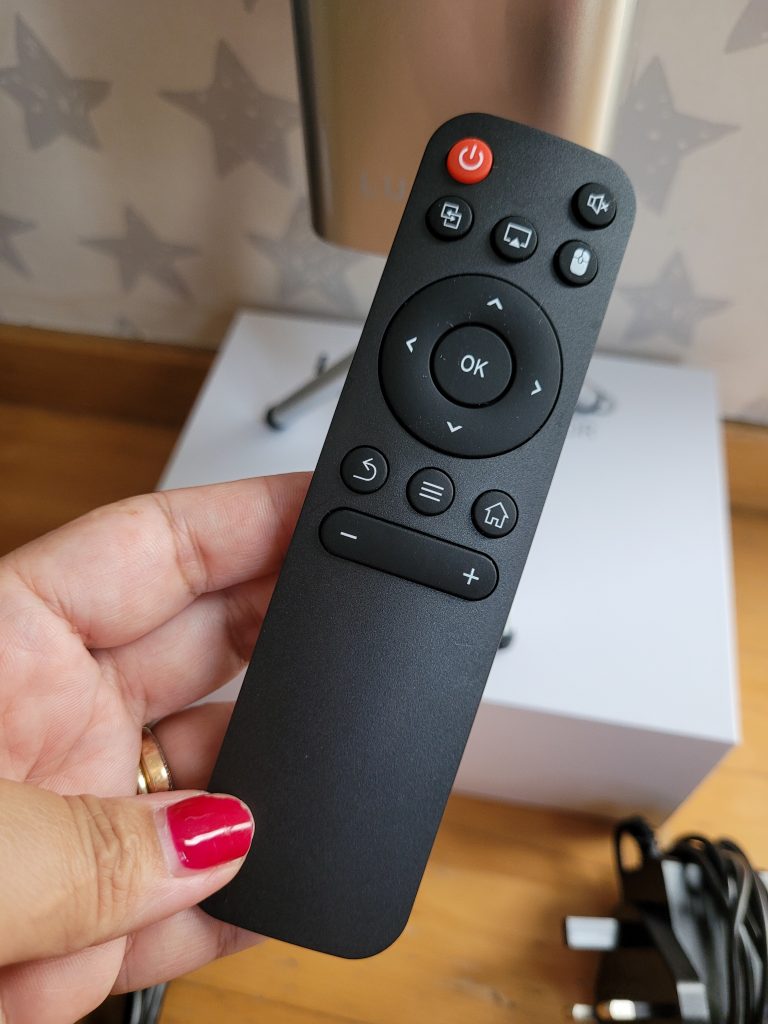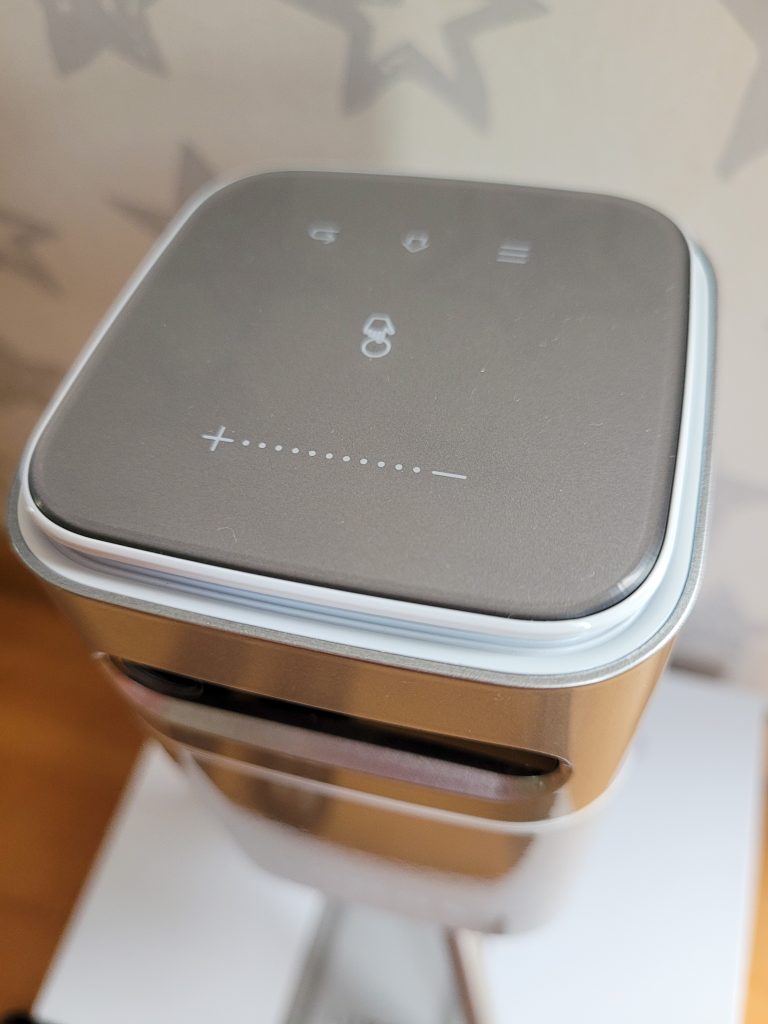 Loving it 
Its portability due to size and inbuilt battery are hands down the biggest selling point of the LUMOS NANO. With this , the places where you can do your projection are endless. In fact, we will no longer be bringing out our LUMOS RAY to the backyard, but we will use LUMOS NANO instead as it is so much more compact and cordless to be moved aroundr. Not to say that moving the old LUMOS RAY was difficult as it was also very portable and we need to pull out the power supply as well, but this is just like taking a can of COKE from the fridge instead of say a bottle of 1.8L sake perhaps if this was any comparison.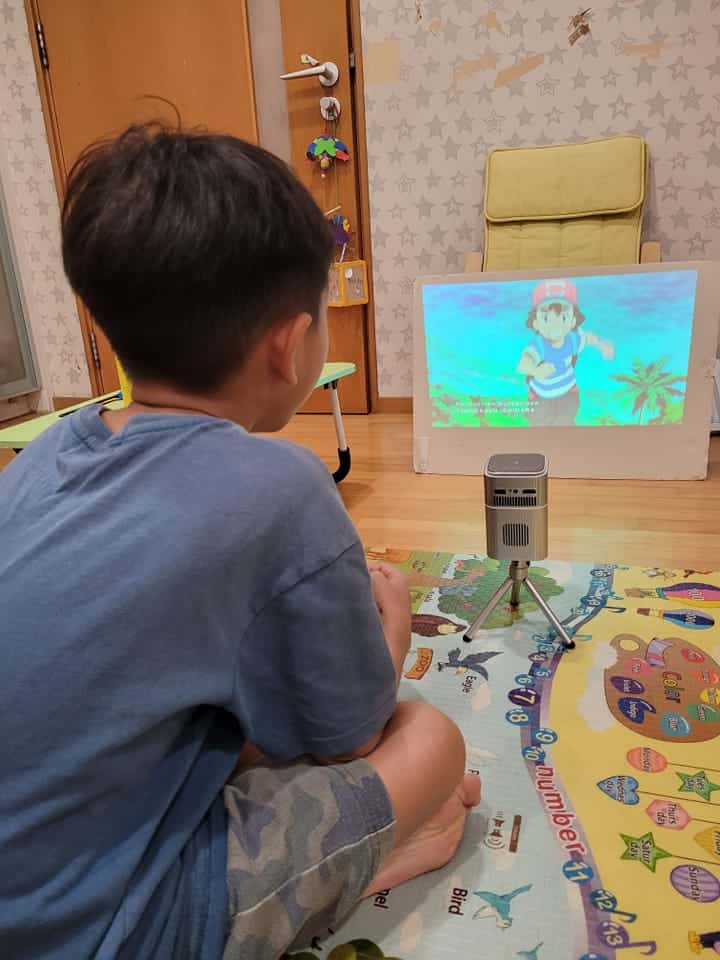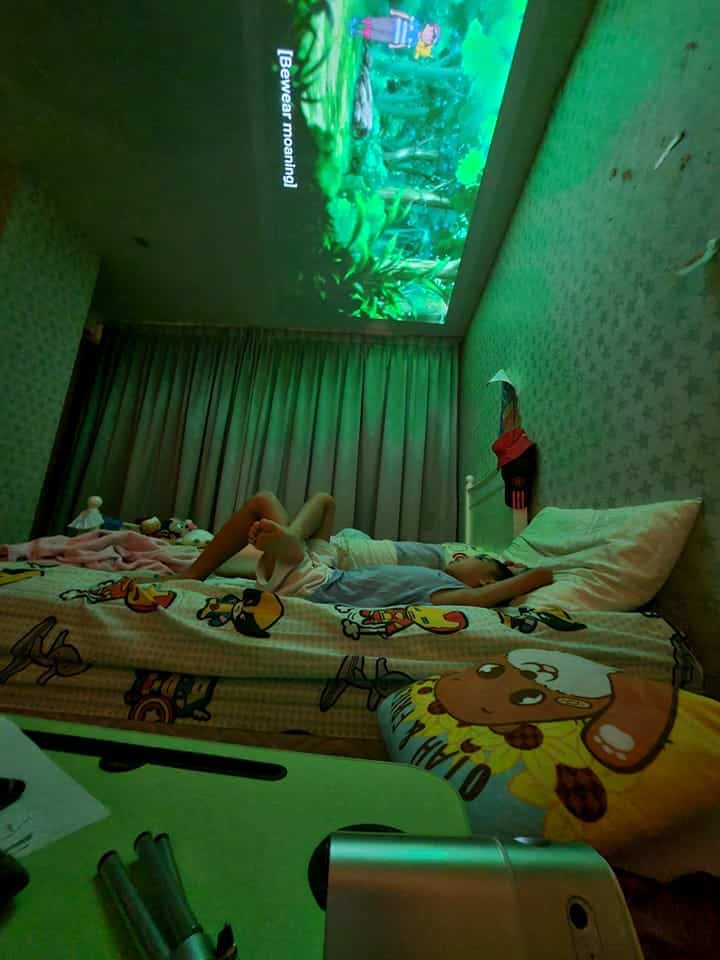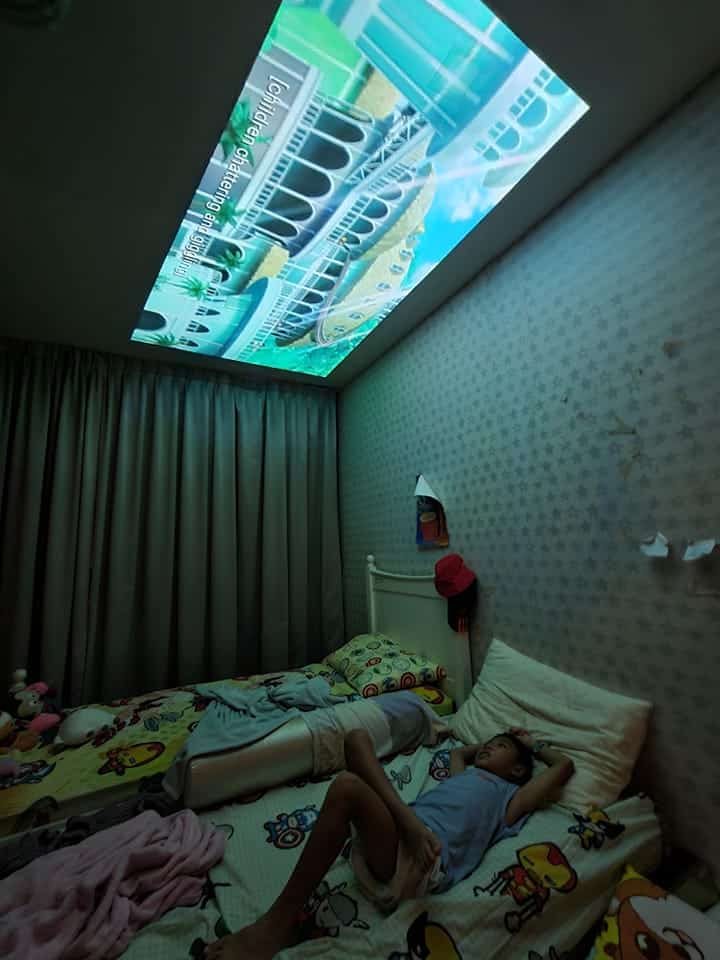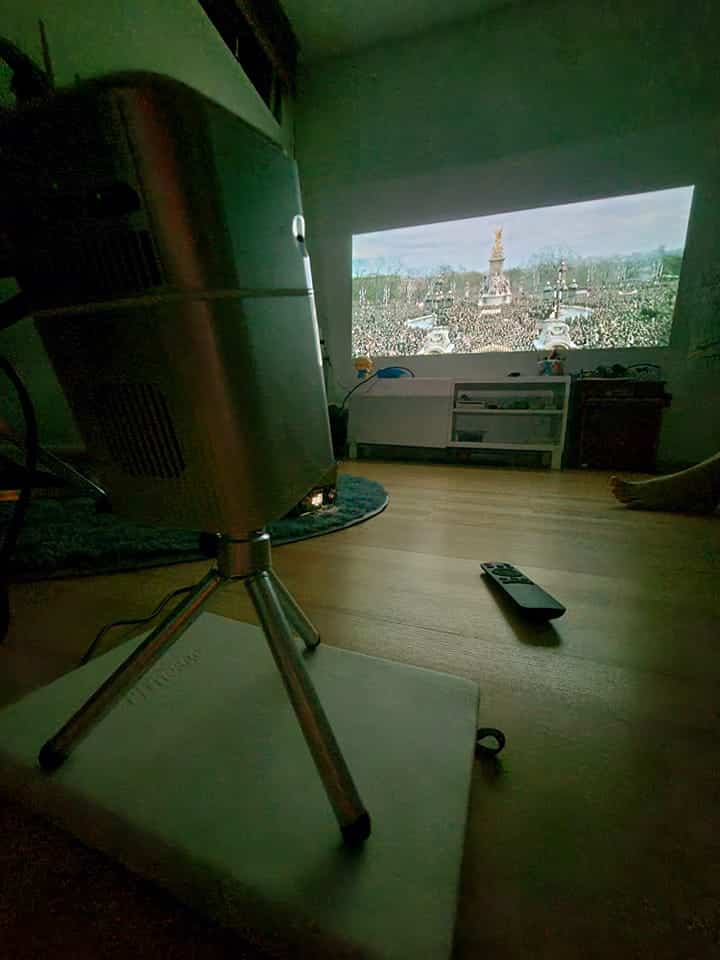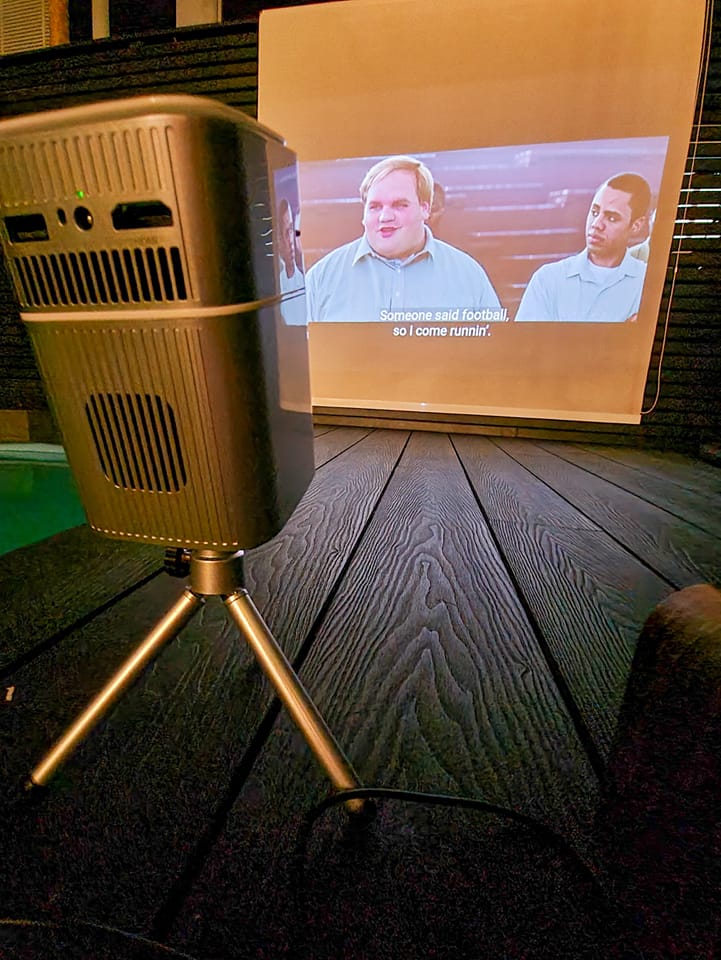 The LUMOS NANO is priced at S$599 with 1-year local warranty and free delivery.  Customers who needs an adjustable projector stand can add the RIZE Adjustable Stand for only S$55.  And for now for all every purchase of the LUMOS NANO, comes with a free HDMI cable.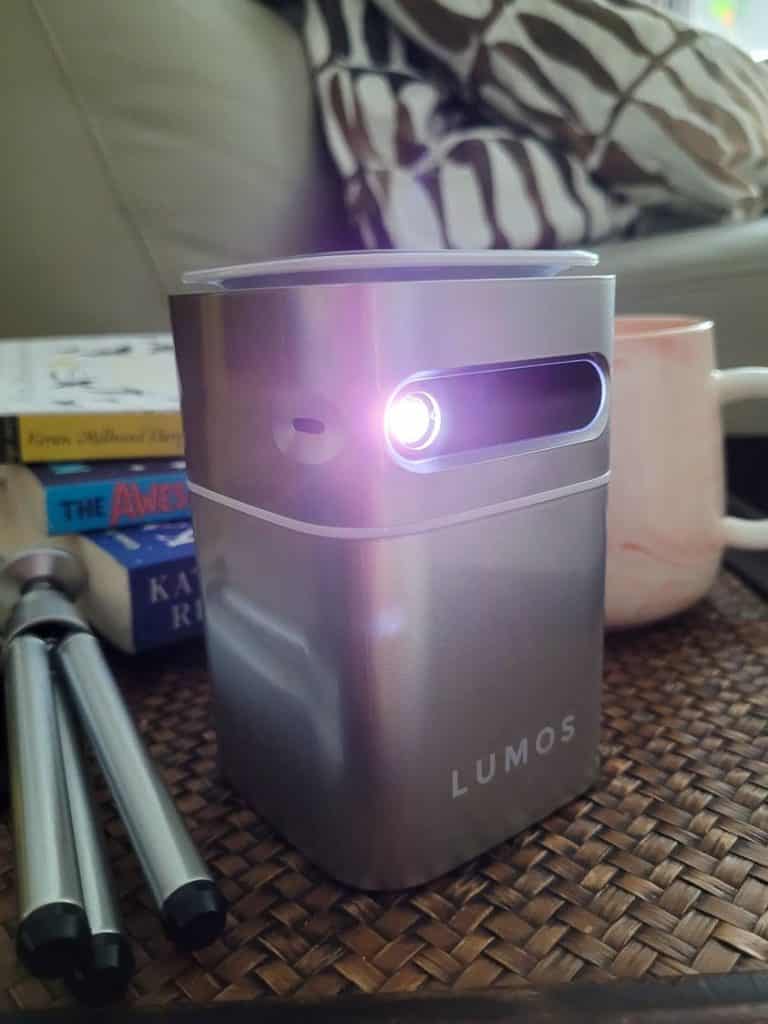 The LUMOS NANO Home Cinema Projector is now available for purchase directly from LUMOS Projector via their website at https://lumosprojector.com/mypreciouzkids
Disclaimer: This is a sponsored post.  No monetary compensation was received. All opinions are my own.
Share the article