I have been using Gong100 range of products from kitchen, bathroom to laundry. This blog will highlight mainly on kitchen cleaning bundle from Gong100 and kitchen ware from Modori, the best combination of items you can get for your kitchen!
I have been using the Gong100 kitchen cleaning bundle which features Gong100 Grease Spot Cleaner and Gong100 Kitchenware Cleaner.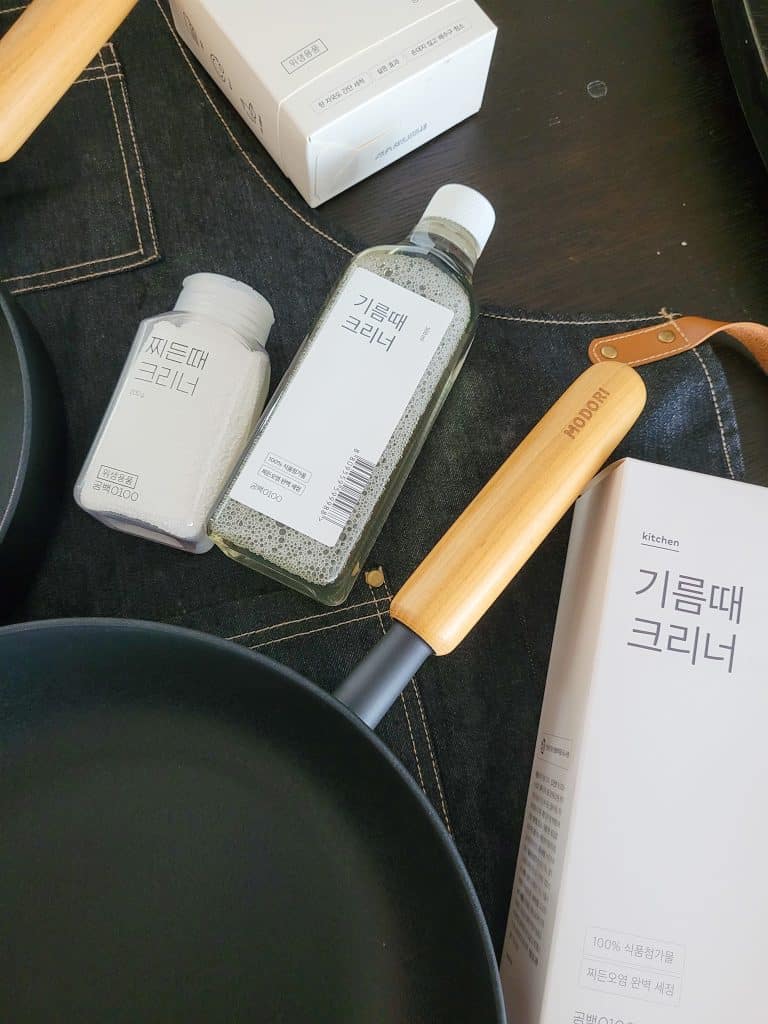 Especially for the massive cleaning during CNY, Gong100 Grease Spot Cleaner is super handy as it sprays high density foam for effective oil stain removal –  for the most stubborn oil stain at the stove top. In the past, I need to use a scrubber but not with this grease spot cleaner, you just need to wait for 5 to 10 minutes and the stain can be wiped off easily. You got to try to believe this!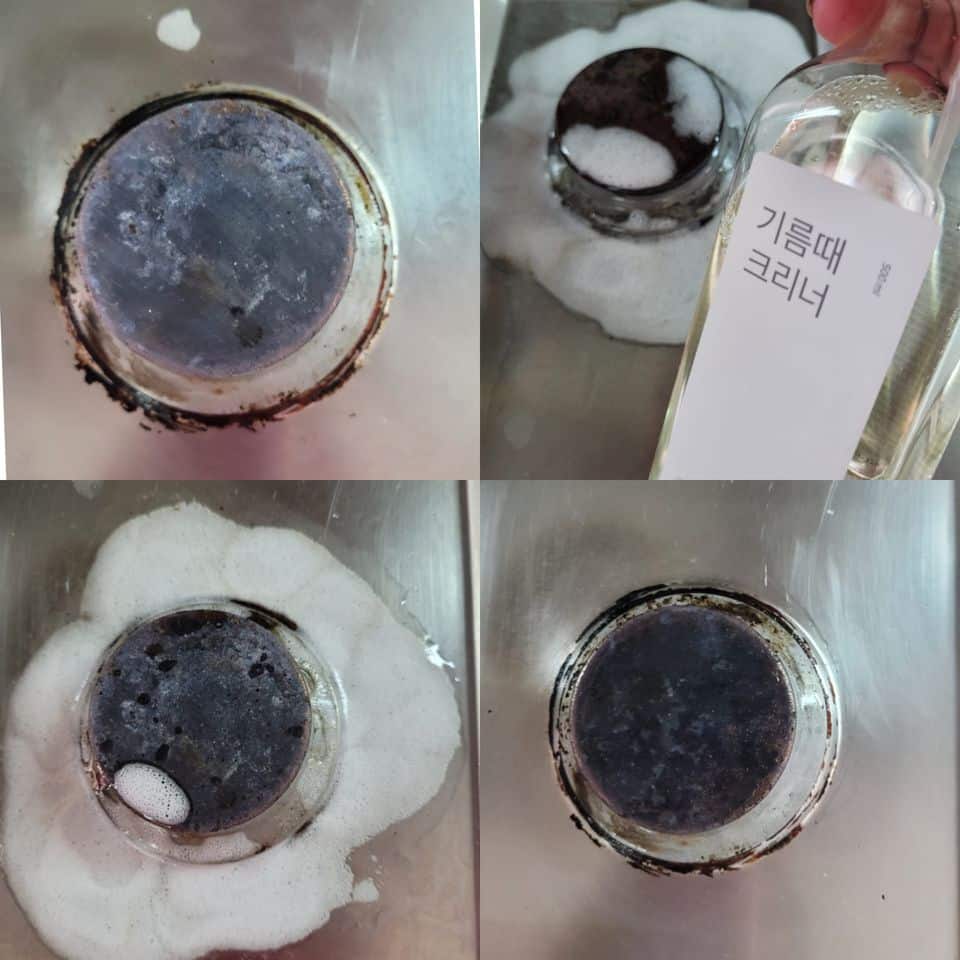 The other amazing product in this bundle is the Kitchenware Cleaner, to clean scorched pans , stain on ceramic wares, this is the answer for all your cleaning woes. No scrubbing required to remove oil stains and burn marks, only need pour hot water with the kitchenware cleaner and leave it for 15 to 20 minutes and you can have clean kitchen ware without scrubbing . What happens is that the strong micro bubble infiltrate and clean all the nook and cranny that our hand cannot reach.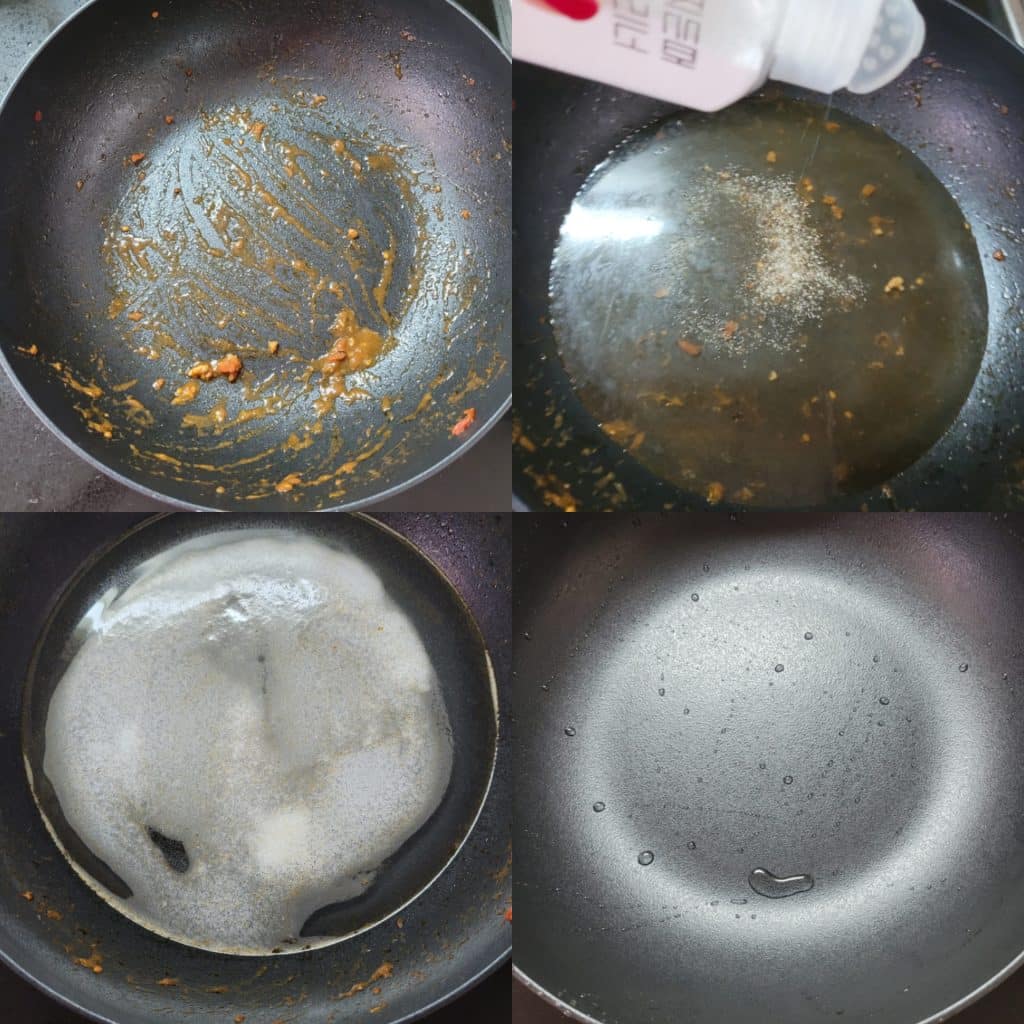 Another hack is to use Kitchenware Cleaner on the bathroom sink and even to wash white-coloured clothes by just added 20g with the laundry detergent , and you will notice the difference. There is no better time than now to cart their amazing range as they have just adjusted some product prices of our kitchen line and some other top sellers too. With such effective cleaners, now you need to have good kitchenware in your home too! 
Check out the latest from Modori as well. Its latest range Modori Goodle collection is not just stylish (love the black kitchen ware with wood handle) but super functional too. I have gotten 28cm wok and 24cm frying pan with lid and they came just in time for my hubby to use and showcase his cooking for CNY.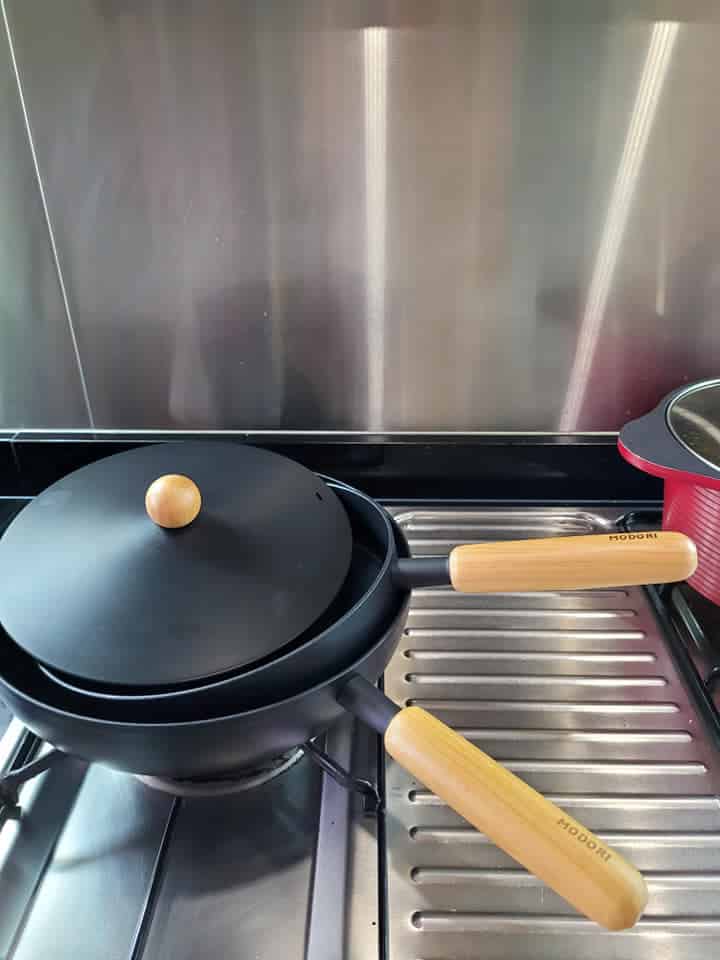 What makes Modori unique is the great heat retention which has the same heat retention effect as cast iron, mirroring traditional Korean cast iron cookware but with a modern design for modern household. In fact, that was what my hubby noticed when he first used it,  it has amazing heat retention hence every thing cooks in a jiffy. Another much have feature is the patented oil road method which makes its non stick ability really quite extraordinary.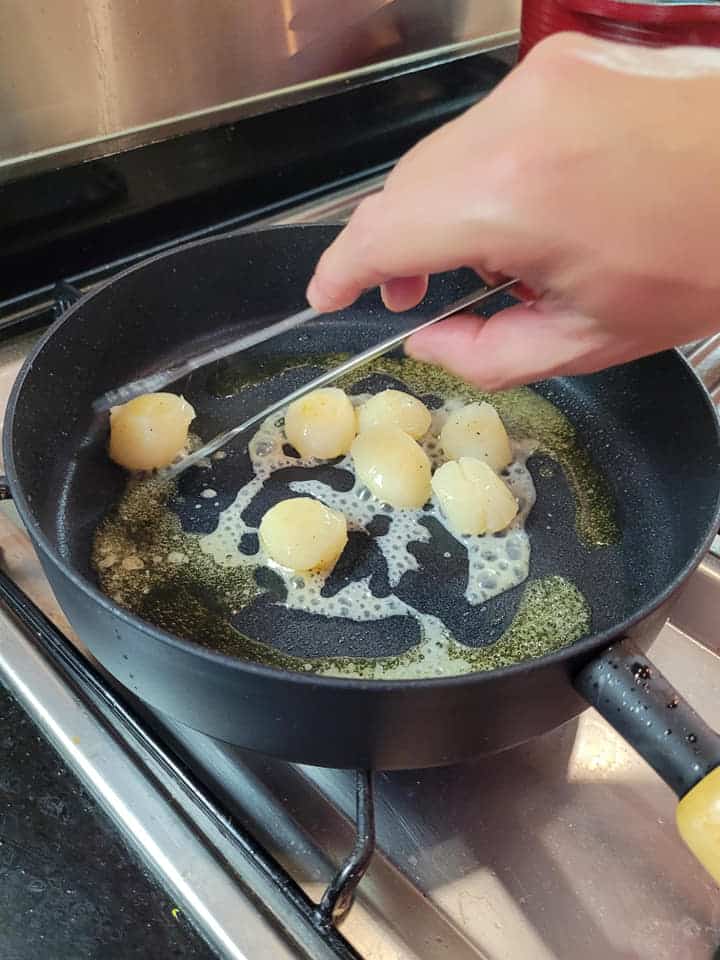 Modori uses safe and non toxic material with long last coating for this range. The coating is known as Inoble coating that will not crack as it is 7 times thicker than ordinary coating. This coating has passed millions of tests so ensure this is super long lasting.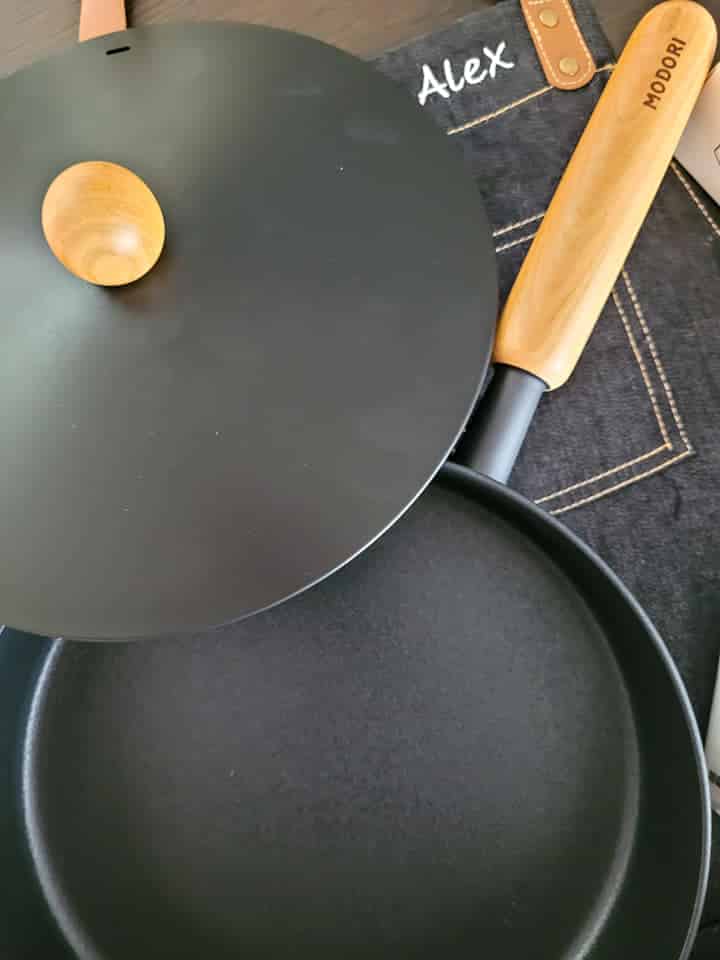 Modori pans also sport no rivets hence more hygienic and easier to clean. Even the handle is made from the wood of Korean Somei Yoshino cherry tree, so it is comfortable to hold, easy to grasp and with no harmful substance.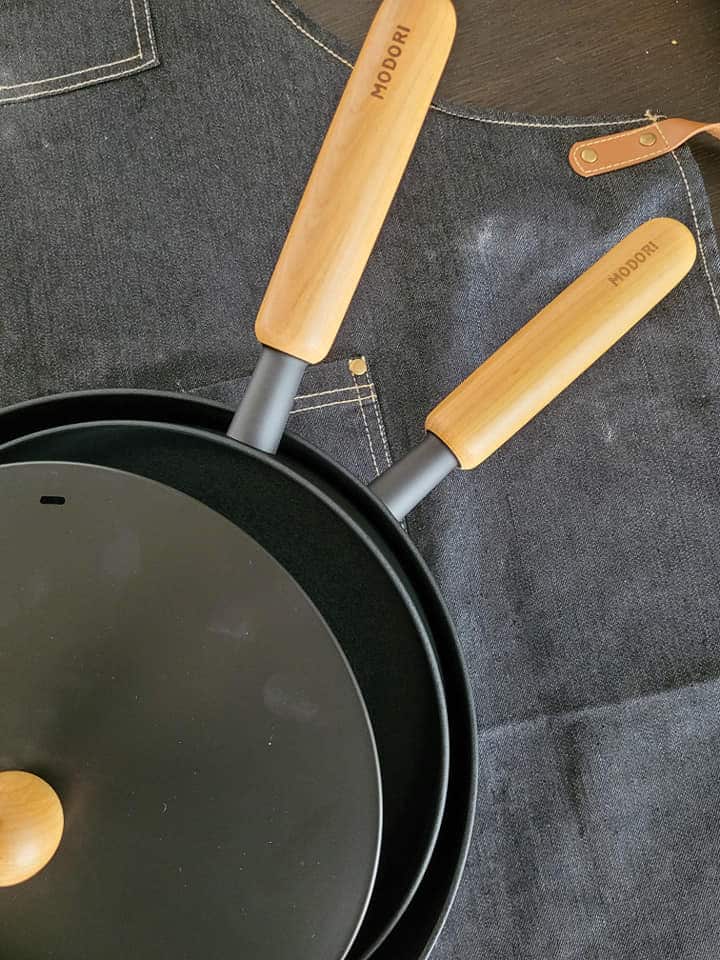 This range is suitable for gas stove, induction cooker, ceramic cooker and heating plate too! The 24cm frying pan thanks to its depth is perfect for steak, dry noodle dishes like pasta, fried fish as the entire fish can go in while the 28cm wok has a bigger size and depth for bigger portion like my family of 6 one pot meals like pasta, fried rice etc and for stir frying dishes. Did I also mentioned that these are lighter than regular wok and frying pan too and they are super very affordable given that this range is non stick, easy to clean and maintain, light, amazing heat retention , check out the entire Goodle collection at Modori.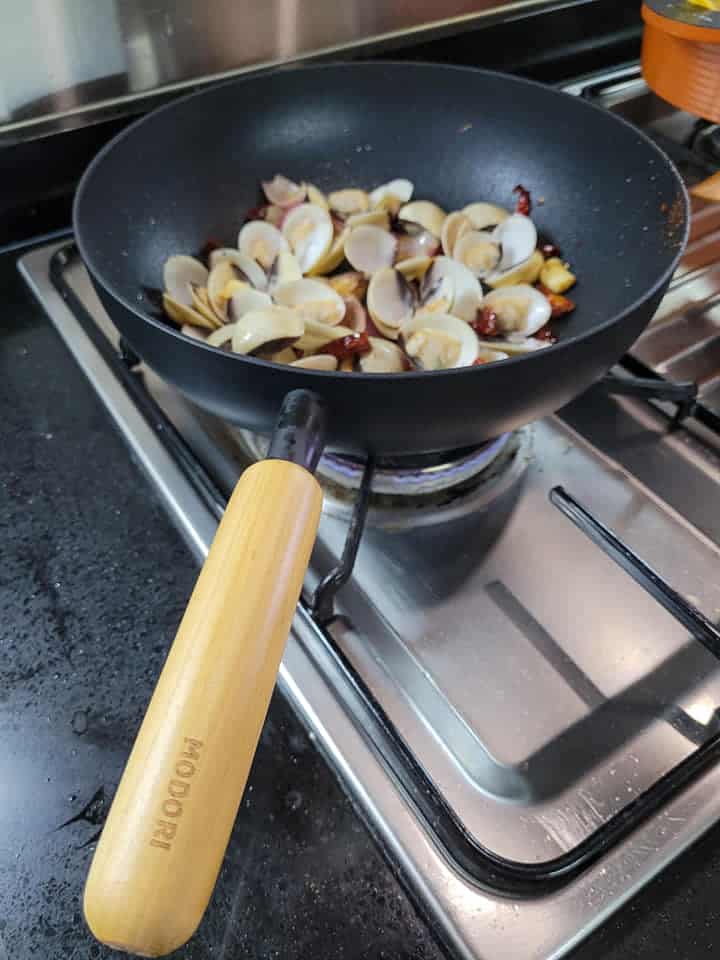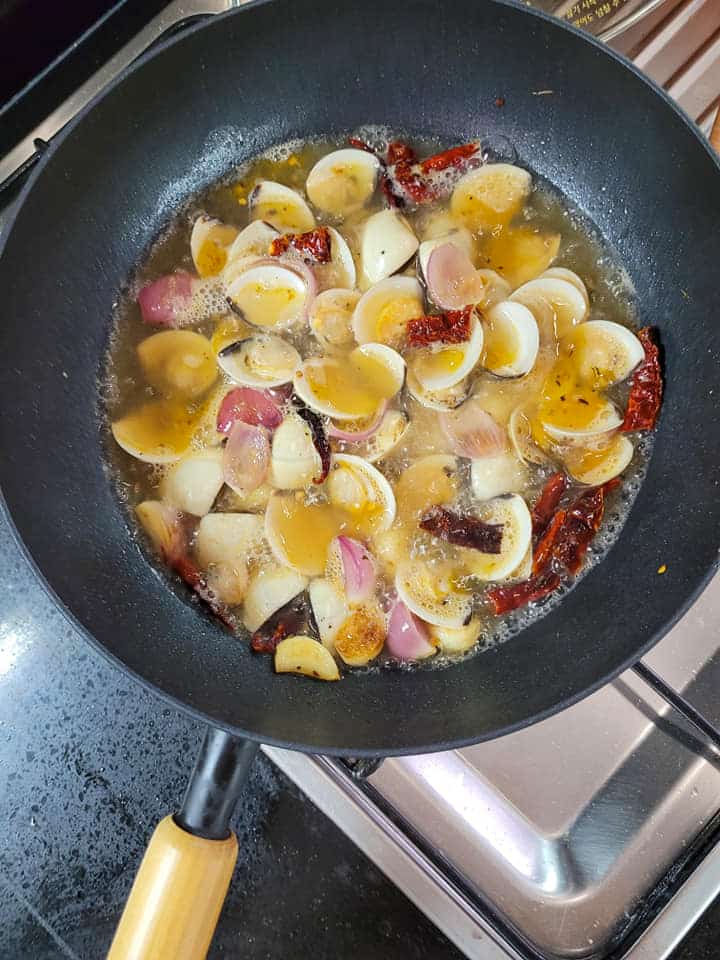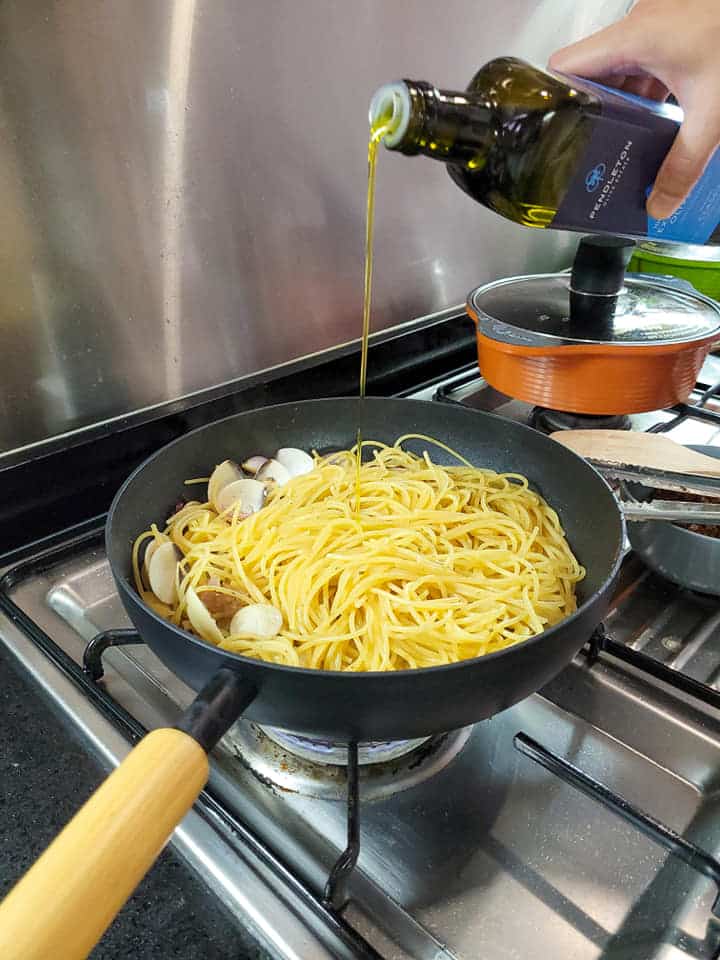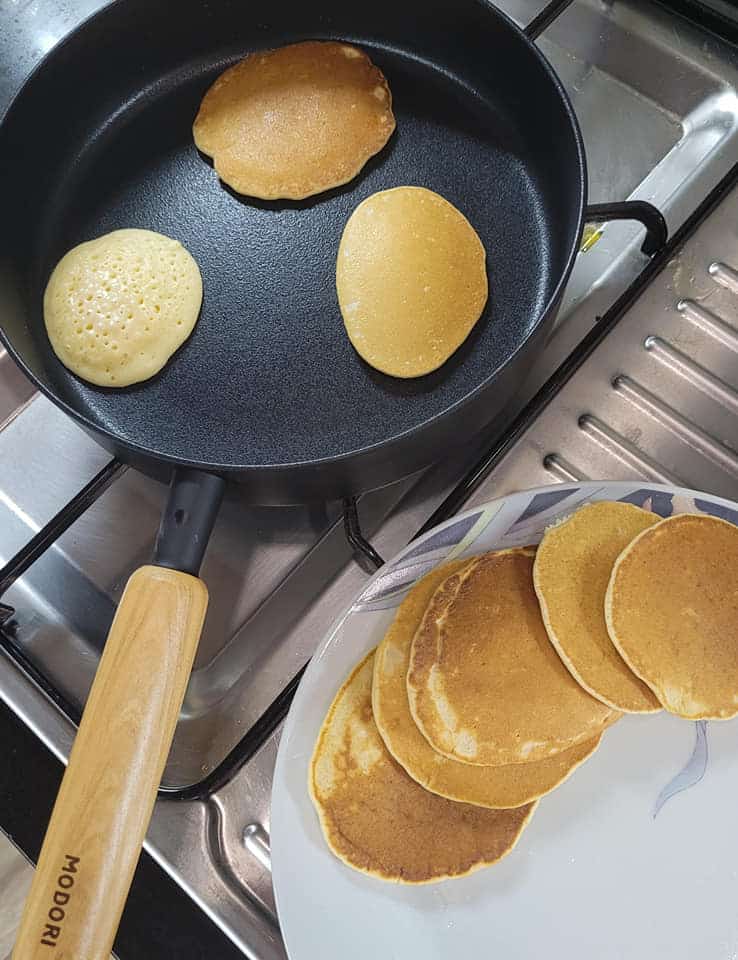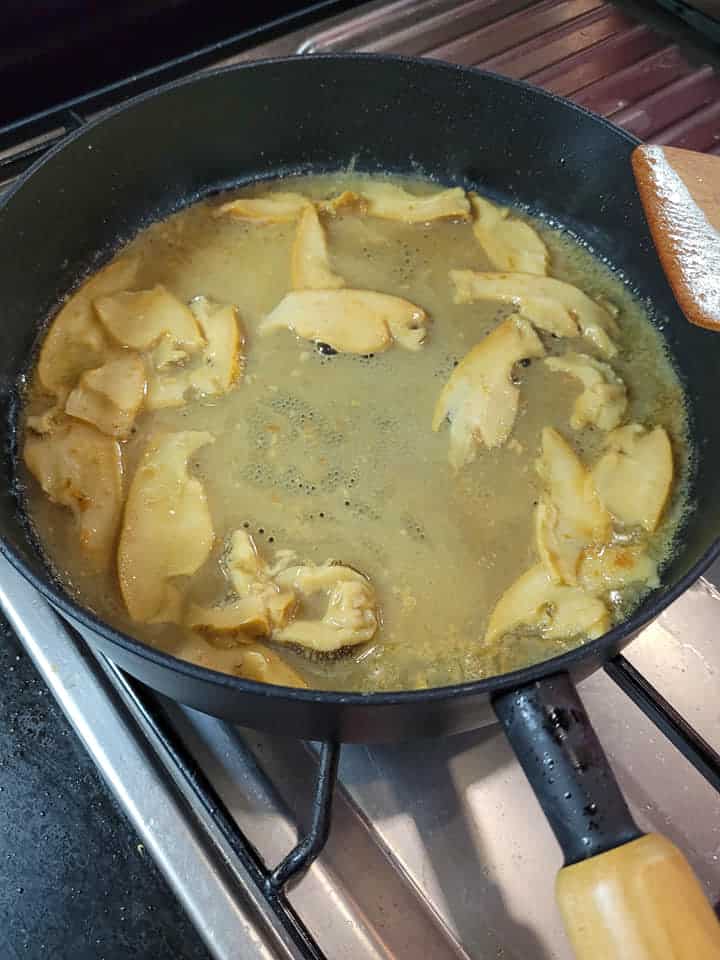 The range also include the super functional square egg pan and 18cm saucepan with lid which will complete my collection of Modori Goodle range. With awesome products from Gong100 and Modori, you now have the best kitchen combination for your home, kitchenware and cleaner! Check out their individual website site to cart out. 
For GONG100: https://bit.ly/3HytgaG ( Free shipping on orders over $99, except Sodam Cookware Sets, if the order includes Sodam Cookware Sets, it will cost $5 per set)
For MODORI: https://bit.ly/3HEUI6P  (Free shipping on orders over $49)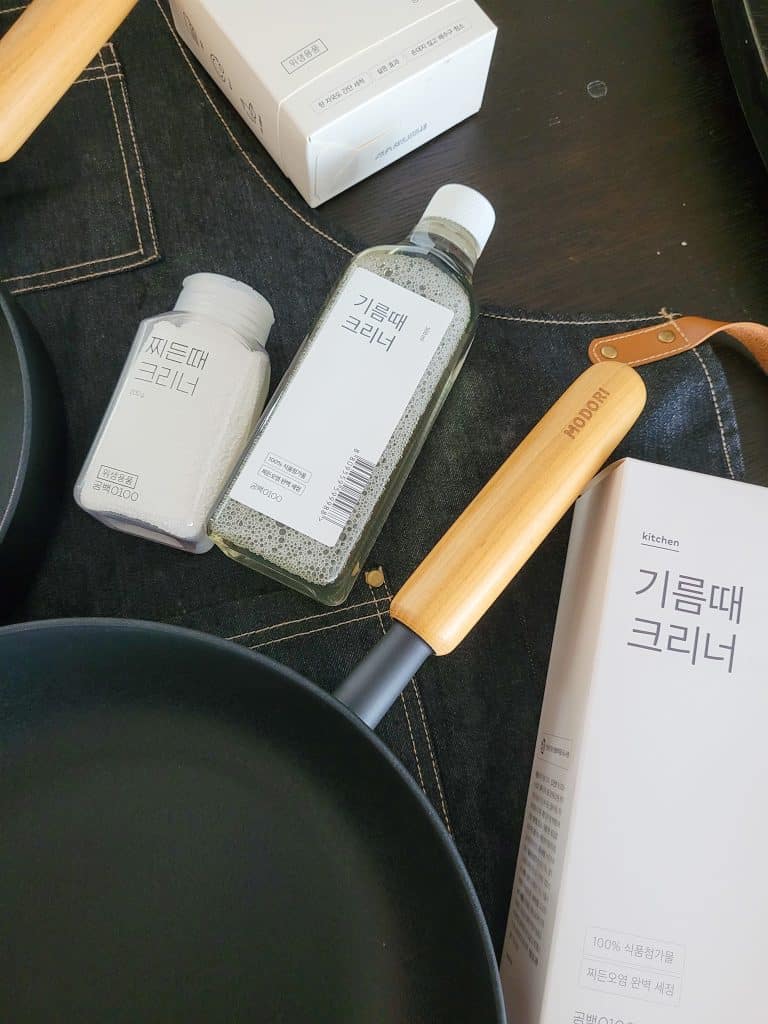 Share the article