Now that small C is in primary 1 , this is a big year of change in his life. So in order to let him have a more gradual transition, I do want to keep some of his classes that he has been attending during his preschool years, one of which is his art enrichment classes at Heart Studio so that he can still feel a sense of familiarity and that not everything is new to him.
He was over the moon when he went back for the first term of the new year and it was a continuation of a home work project that he brought home last year. The kids needed to learn about 2 very famous artists but with very different style – Vincent Van Gogh vs Romero Britto. Teacher Jay will explain the salient difference between their style of painting and it is up to the kids to choose the style of their liking for their art work.
With a main figure drawn with inspiration of a soccer player, he chose Van Gogh style over Britto. The first week was more for exploration of the 2 different styles of painting and to decide what main character to be drawn. The actual drawing and painting is done from week 2 onwards and little by little fine details such as Van Gogh's famous short strokes  are added into their creative artwork.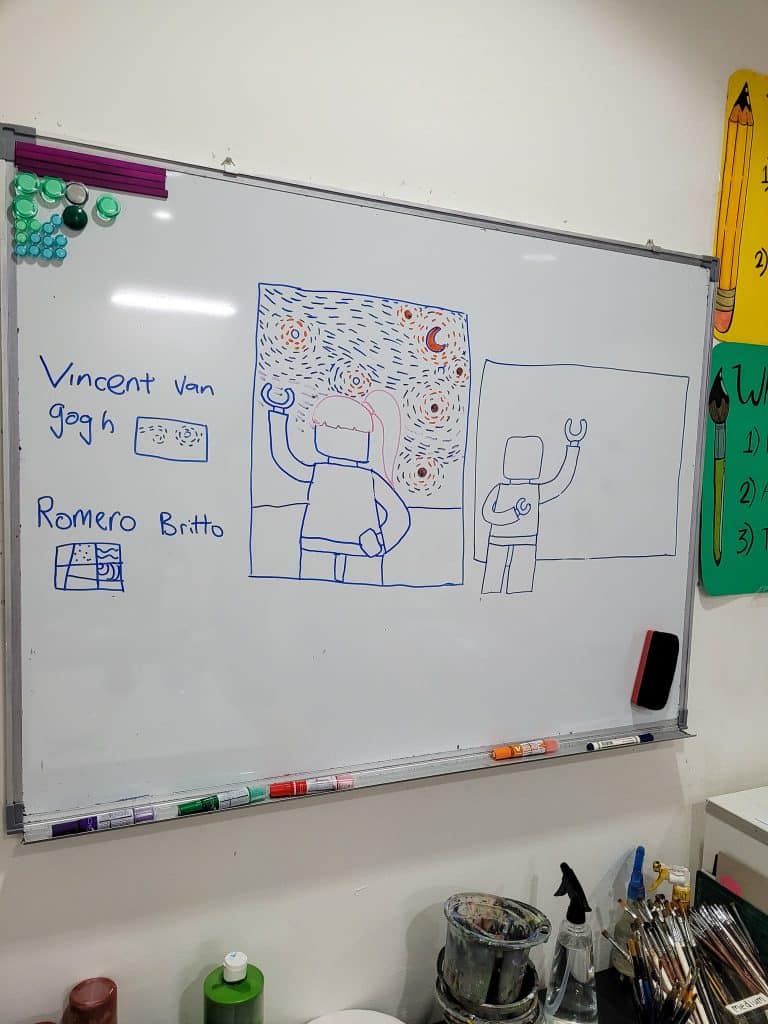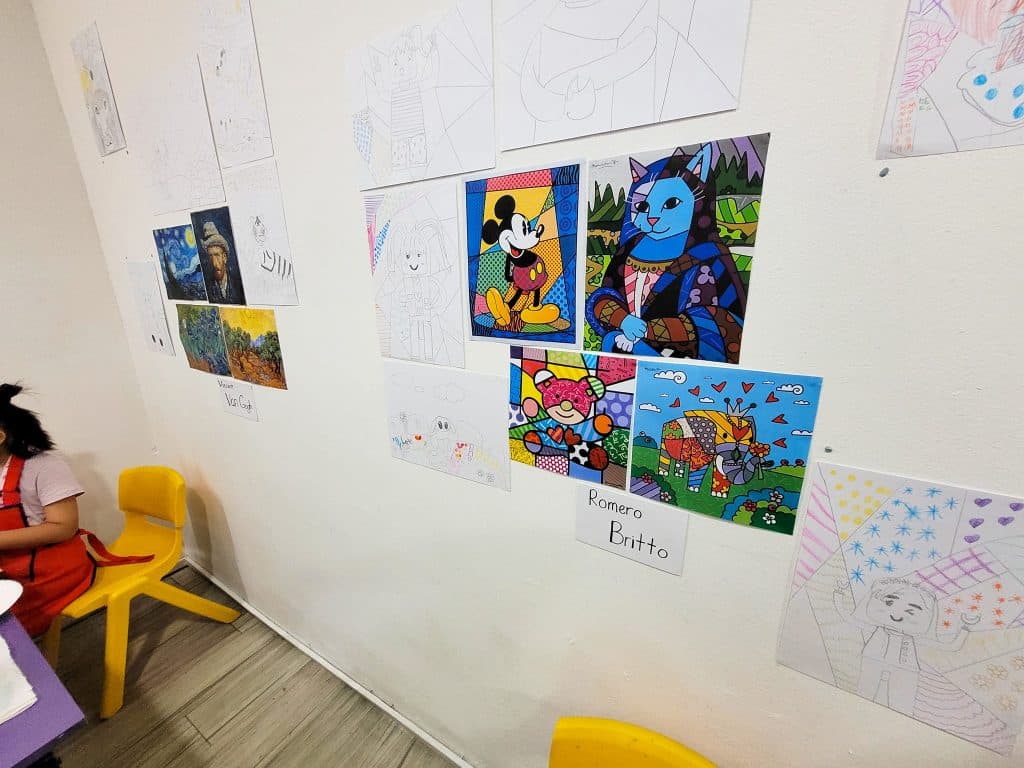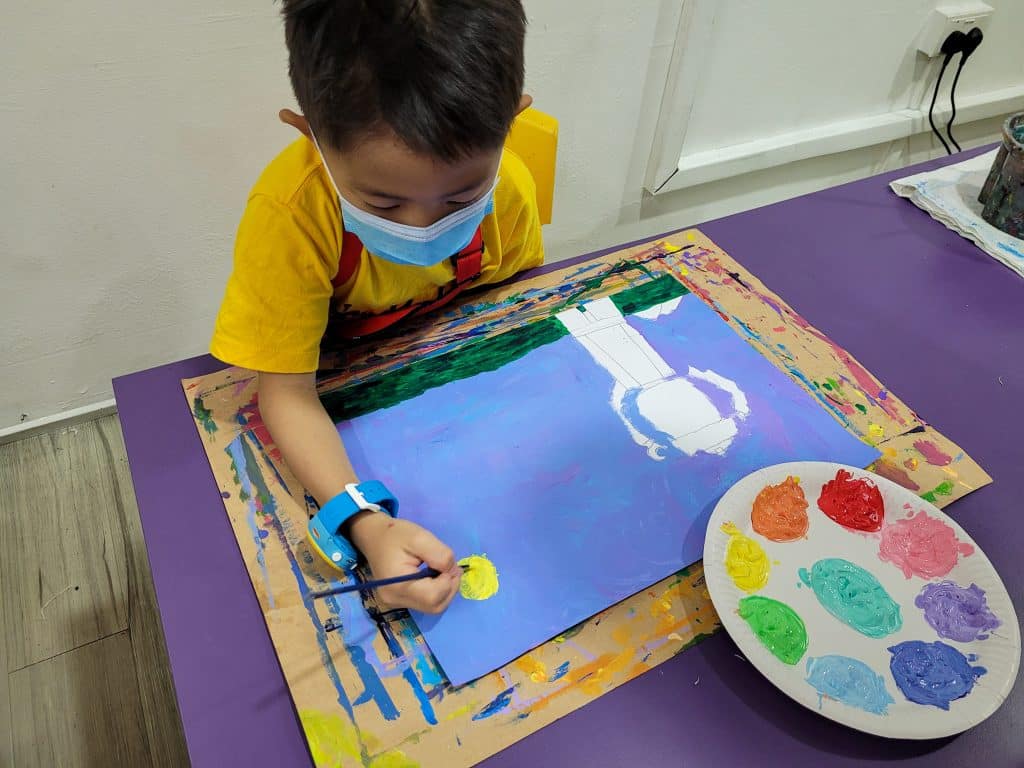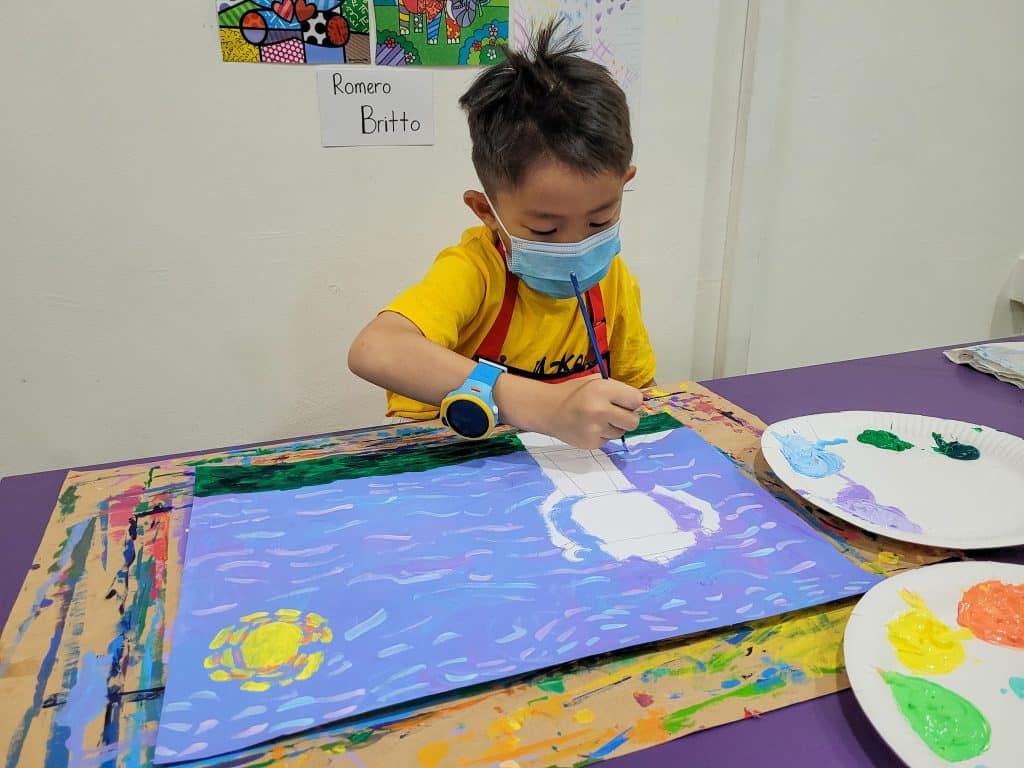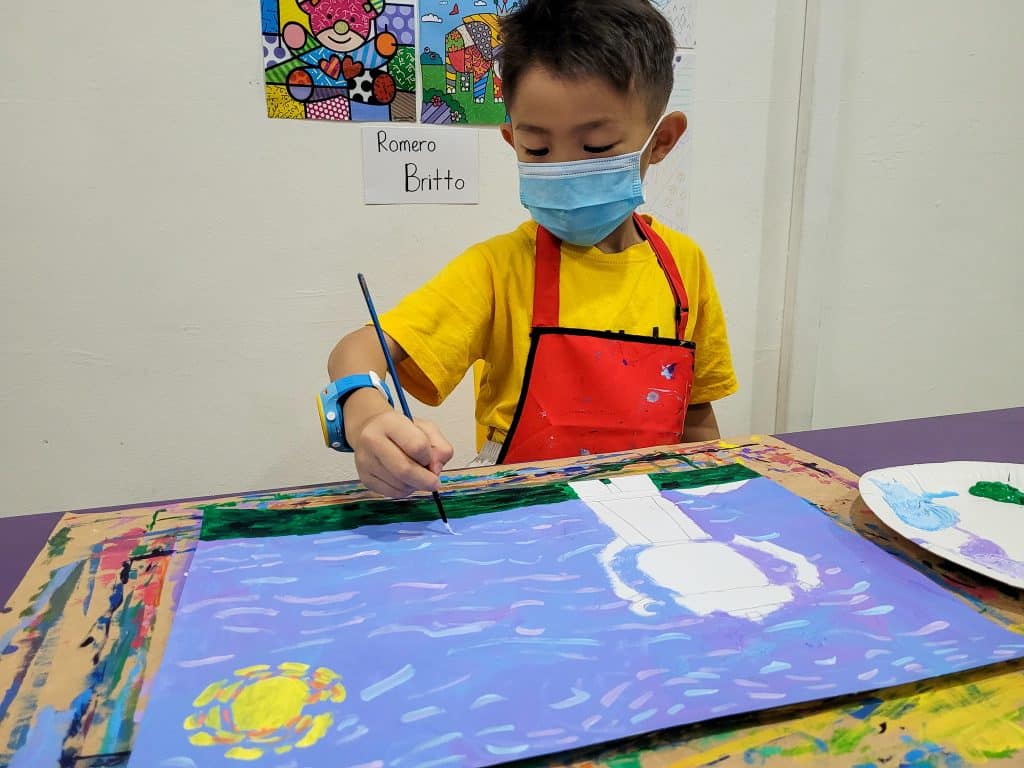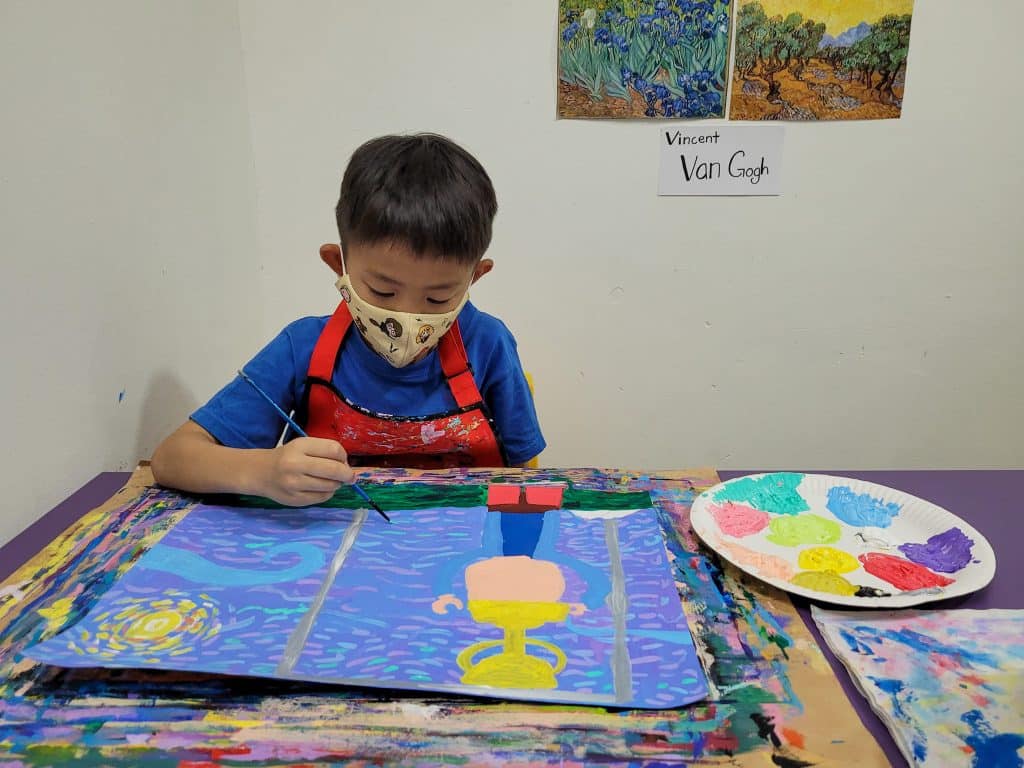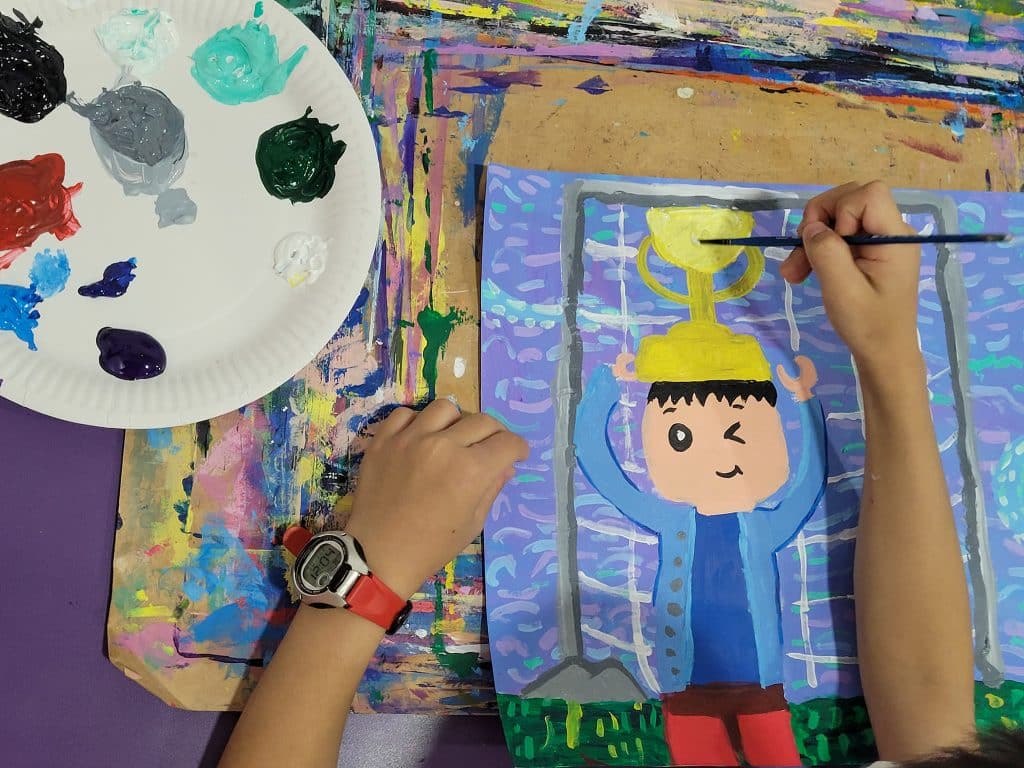 As always, there is little hand holding so that the children can learn to develop their motor skills , focus and concentration as layers of colours are added into the final art work. Not only small C got to know 2 famous artists, he had so much fun drawing his soccer player with a Van Gogh inspired back ground too!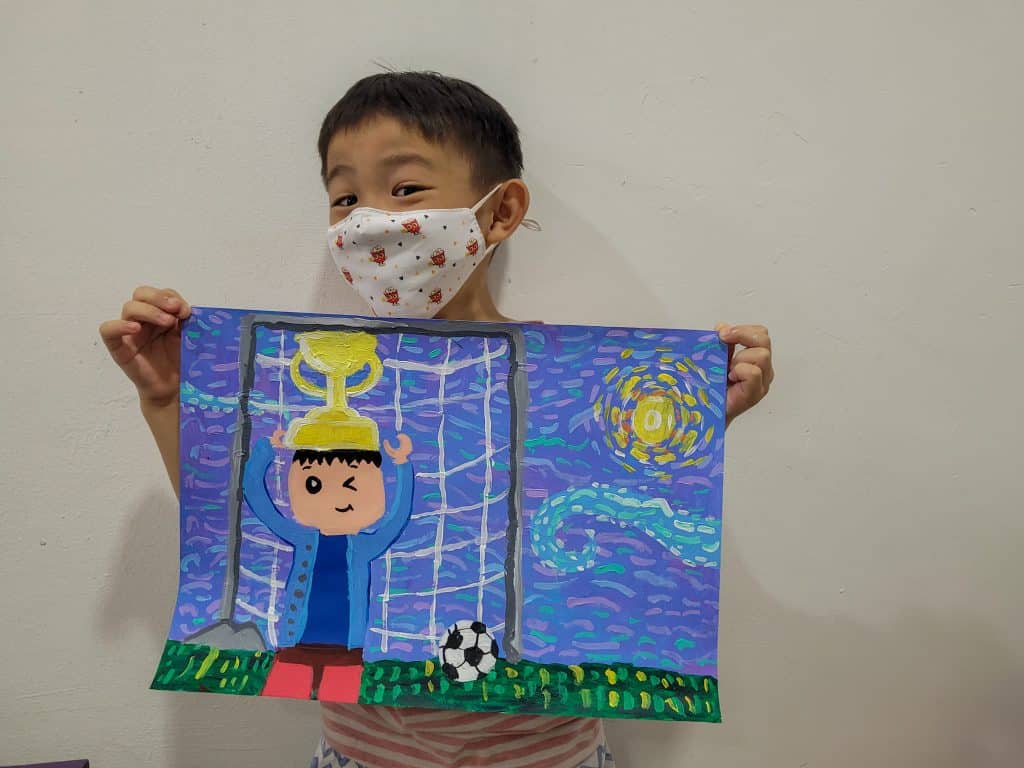 Do check out  Heart Studio fun art class for kids as young as 3 and even to older kids who are building their art portfolio for DSA.
1 Charlton Lane #01-04, Singapore 5396
(65) 6554 7563
Wed-Fri: 10:00am to 8:30pm, Sat: 9:30am to 6:00pm, Sunday: 9:30am to 4:30pm
Share the article