With just more 1 month to Chinese New  Year, it is time to stock on new year goodies and of course CNY cookies and snacks. With more relaxation on house visits, I hope to be able to host more and bigger groups and hence with so little time, I will be stocking up CNY cookies and snacks from their website CNY Goodies Singapore.
Voted number 1 by many food connoisseurs and loved by many, Wang Lai Bakery's goodies are all handmade and homemade, using only the best quality ingredients. Preserving the recipes brought down from generations, you will definitely taste their authentic traditional flavours! 
Wang Lai Bakery, established in 1968, has been a popular confectionary booth located in Chinatown that specialises in traditional Chinese goodies. Preserving the recipes passed down for 4 generations, the family recipe is constantly tweak to be as close as perfection. Voted number 1 by many food connoisseurs and loved by many, Wang Lai Bakery's goodies are all handmade and homemade, using only the best quality ingredients.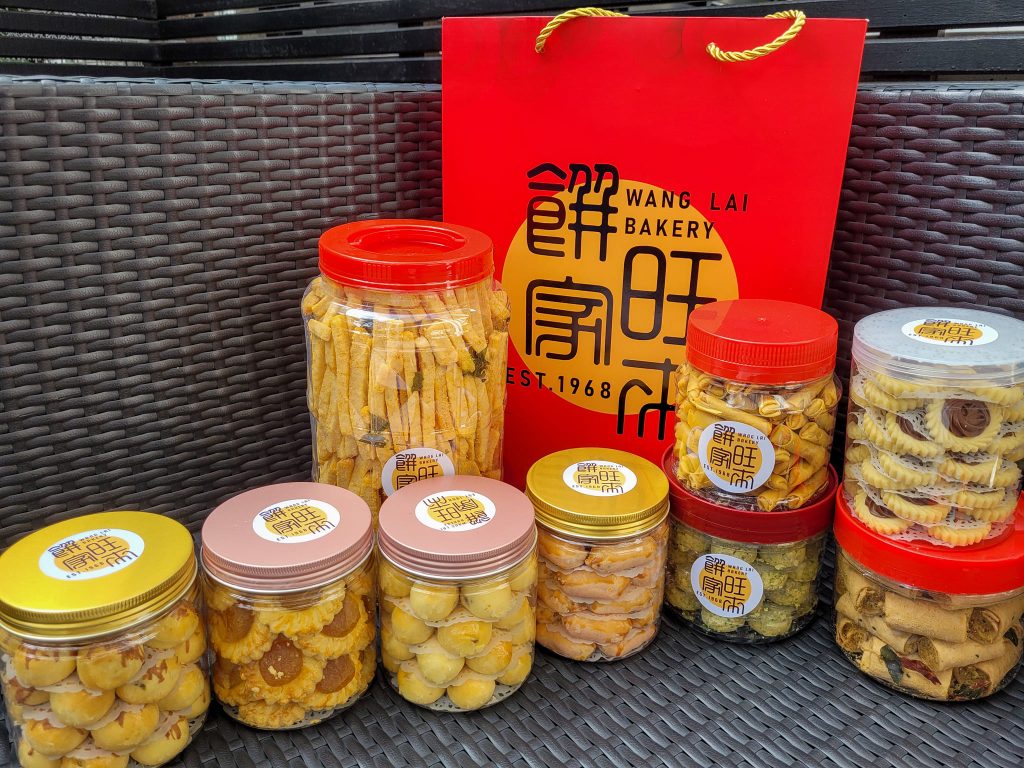 I ordered large CNY bundle deal  consisting 8 different snacks and cookies at a bundle price for more savings.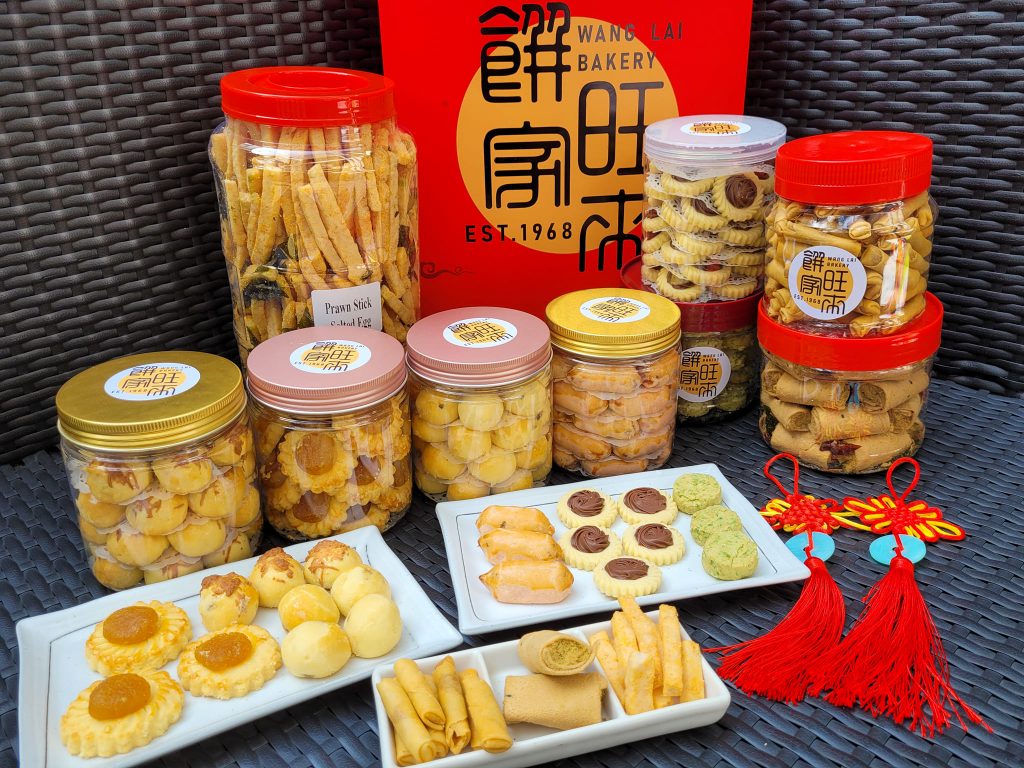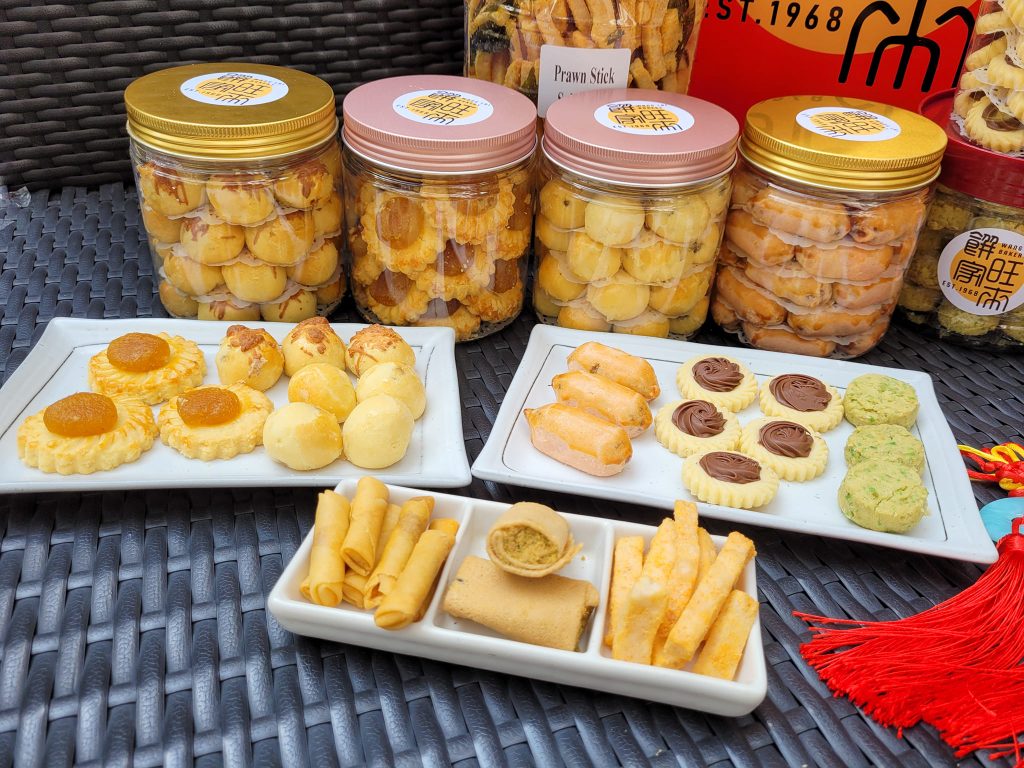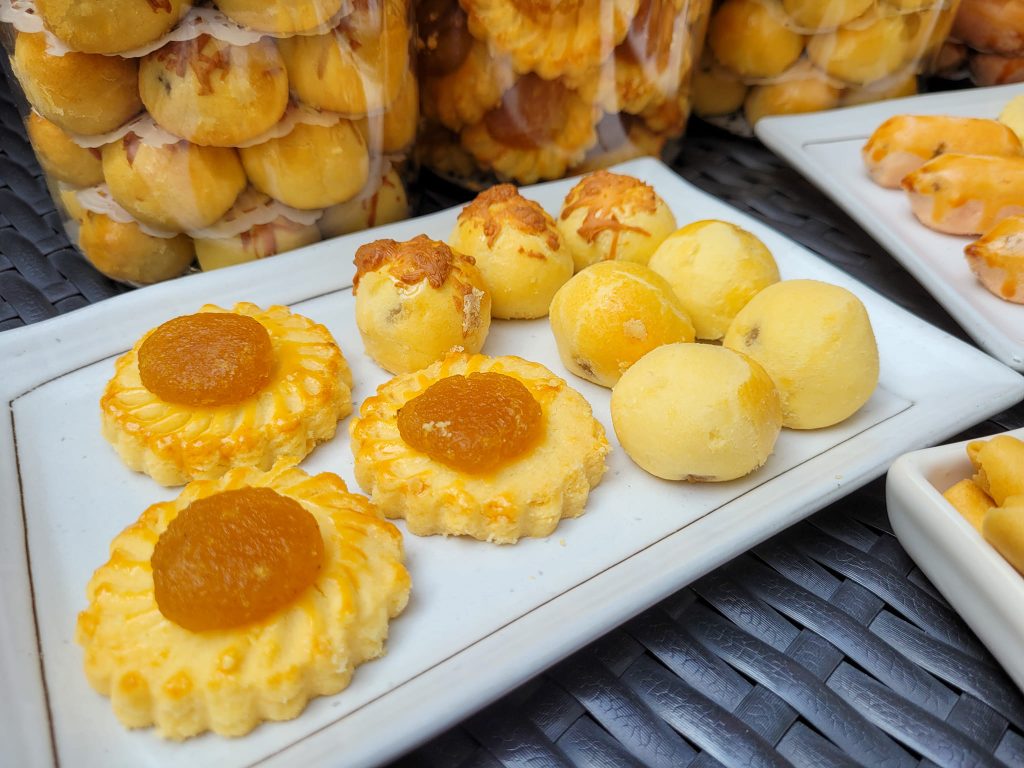 As I am a pineapple tart lovers, I ordered 3 types of pineapple tarts – Melt in your Mouth –  Pineapple Tarts, Cheese and open face. In fact I realised they also have the  premium Cranberry Pineapple Tarts which I have never tried before so I added 1 more tub into my large CNY bundle deal. Seriously addictive, just the right amount of sweetness for the pineapple paste and ratio of paste to tart. The regular tart is not like those golf ball size, this is perfect sizing, just 1 mouthful. 
For the more traditional folks, the normal and open face is really good, and if you want to impress your guests , bring out special like the cheese or cranberry pineapple tarts too!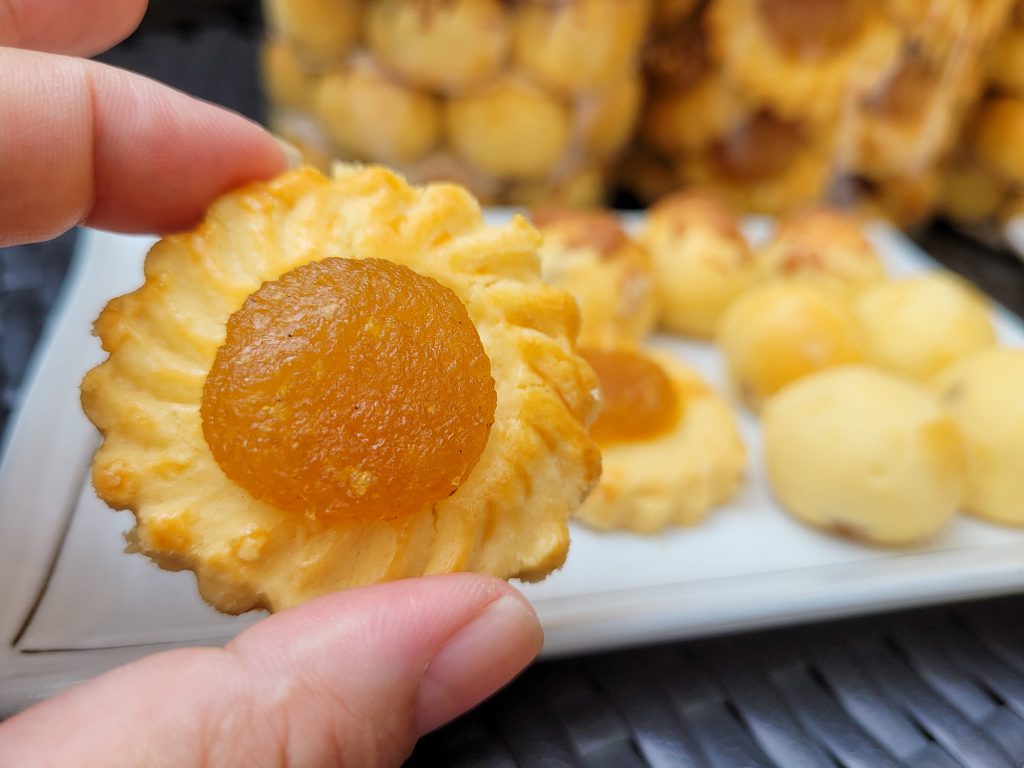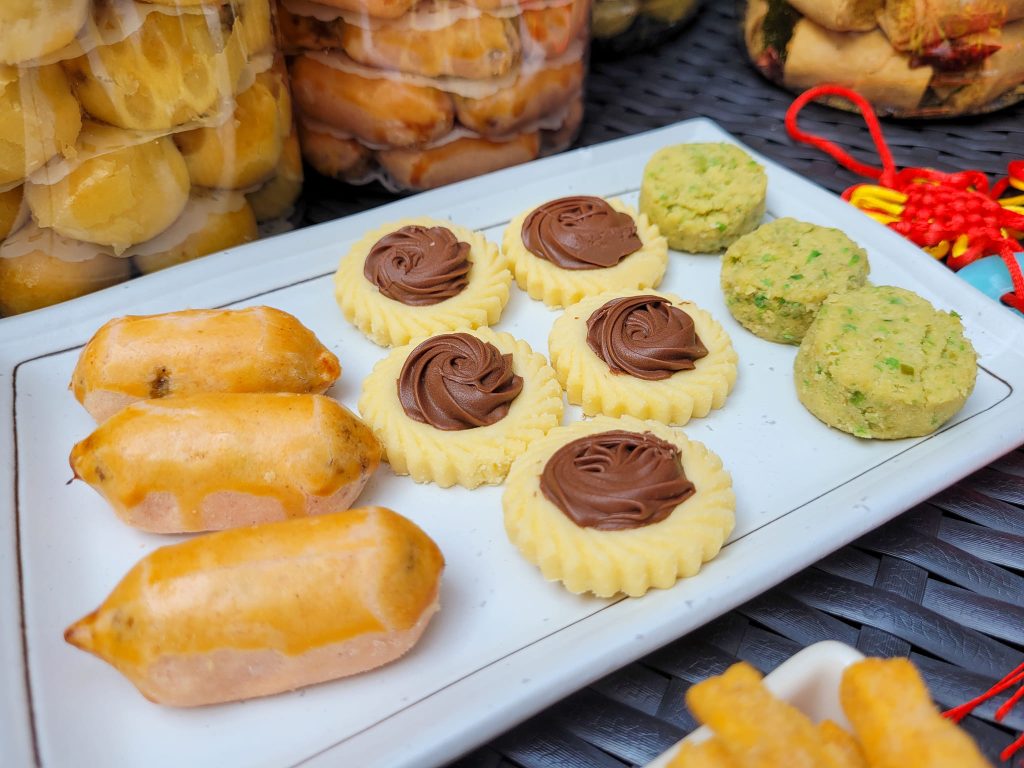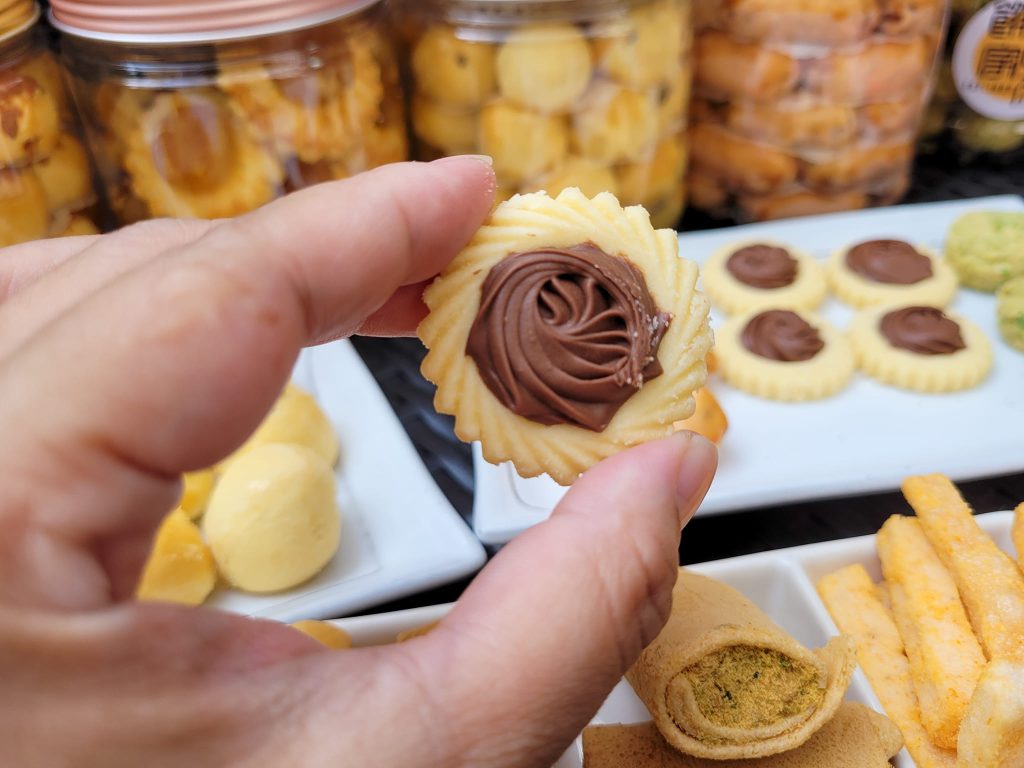 Another favourite has to be the Melt in your Mouth Nutella Tarts  it is a guaranteed favourite among the little ones. Another must have for me as I love green peas is the Melt in your Mouth Green Peas Cookies I just love their sizing. Just 1 mouthful for each tart, no crumbs on the table or floor too! And this is so addictive, impossible to stop at 1. In fact before i started writing my review, I have already finished half a tub, as it is my favourite and so addictive, definitely wont last to CNY, so I will need to stock up more.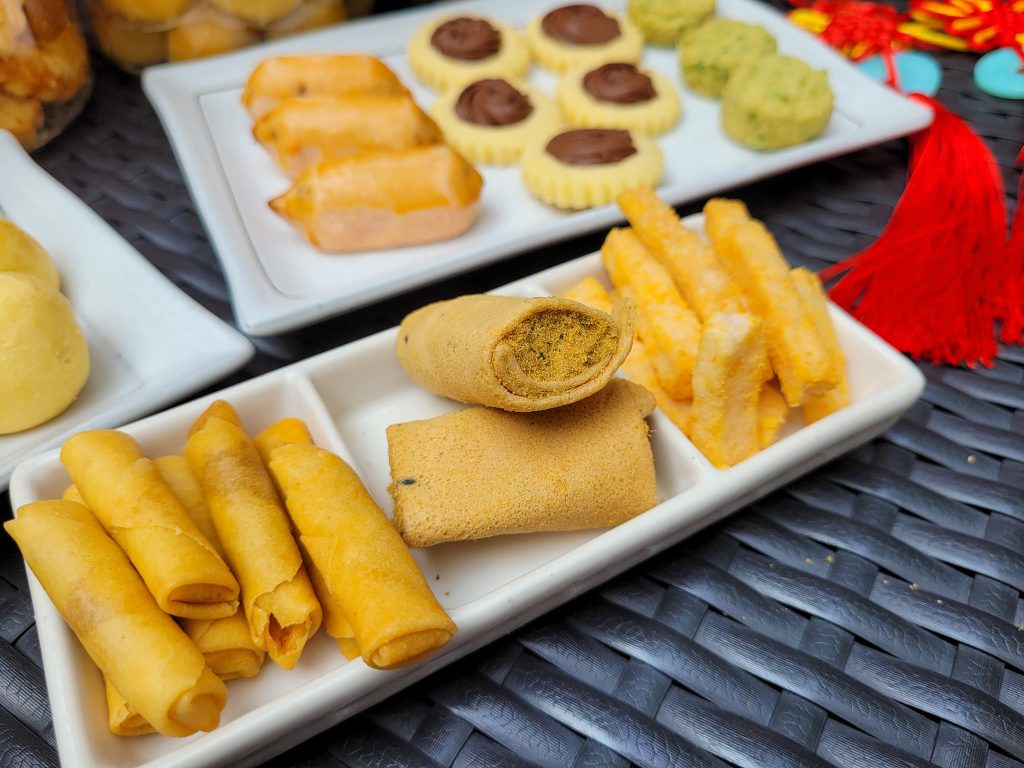 For less sweet tooth guests, CNY snacks like the  Premium Spicy Chicken Floss Love Letter Rolls  , Premium Salted Egg Fried Prawn Stick and Premium Prawn Rolls  It may be a tad spicy for kids, but it is really addicitive, you cant stop at 1! It is super fresh and not oily or with heavy oil smell.  
There are many bakeries out there but I can attest this is fresh from the oven and homemade just like the ones my mum used to bake for me growing up. And they don't skimp on their cookies as they are filled to the brim of the bottle and no missing spaces.
What I have ordered is probably just 20% of the variety of CNY cookies and snacks they offer! Their range is huge  –  love letters, snacks like fish skin, arrow roots, crab sticks, the only happy problem I have is too many I want to order and try.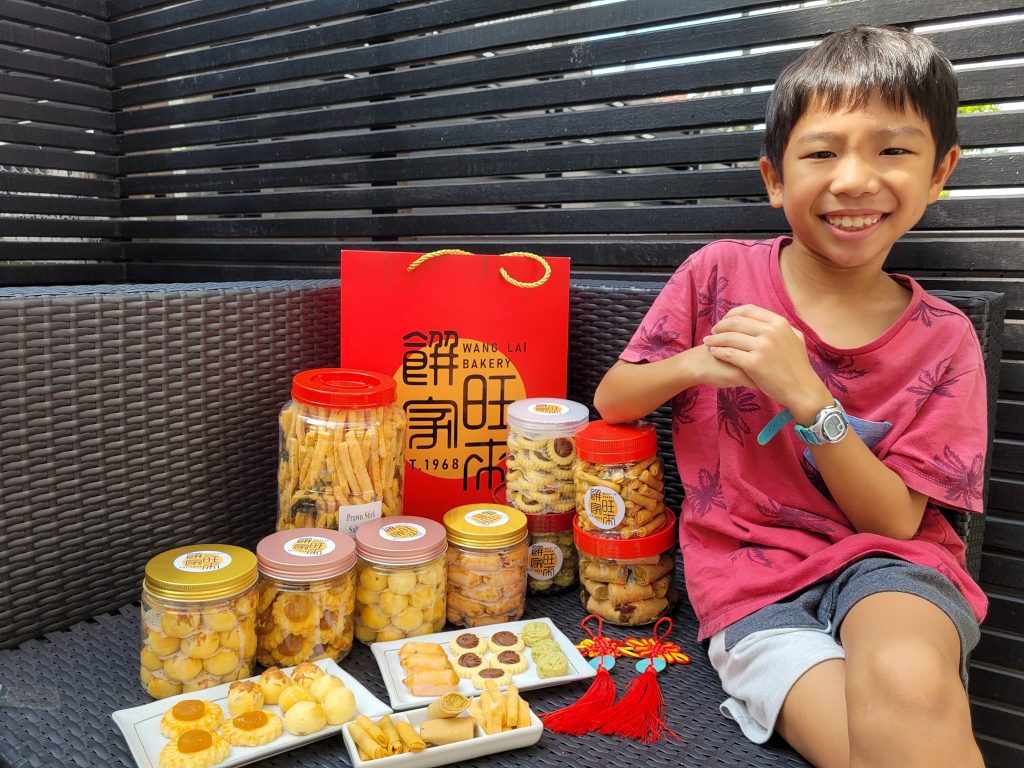 I am happy that I am a tad readier for the fast and furious CNY this year just hoping, I don't finish it all before the festivities begin. There is free delivery for order above SGD 100 and before 31 Dec, there is 30% early bird promo, do stock up early as before you know it is CNY already! 
To order here and for tasting, head down to their office at 20 Sin Ming Lane, Midview City, #03-58, S573968 for sampling (open daily from 10am – 7pm).
Disclaimer: This is a sponsored post.  No monetary compensation was received. All opinions are my own.
Share the article