Especially now more than ever, going to the cinema seems to not like in the past- vaccinated halls vs non vaccinated halls, where do kids go to, a whole load of protocols which makes the whole theatre going experience a very daunting one. And with Disney +  and Netflix, frankly perhaps going to the cinema will be a thing of the past especially with the projectors from LUMOS who is set to revolutionised home theatre experience at a fraction of the cost , starting from $199, what!!!  This is the price of my family of 6 going to the cinema the most 2 times only. 
LUMOS is a game changer to the cinema lovers having all essential specs at an amazingly low price from only $199 ($298 for smart) vs international brands at $600 
At First Sight
LUMOS Ray is unlike normal projector in terms of look and feel, much smaller and nifter than your regular projectors. Weighing at 1.2kg and , no one will know that this little device is a projector. 
Seeking a minimalist look, it will suit any house ID design and perhaps no one would have guess that this is a projector. At the back, there are a total of 6 ports  – HDMI, USB 3.5mm headphone jack, which are compatible with many devices such as laptop, tv set up box, headphone (if you want to watch into the wee hours ), game console like your Nintendo and PS.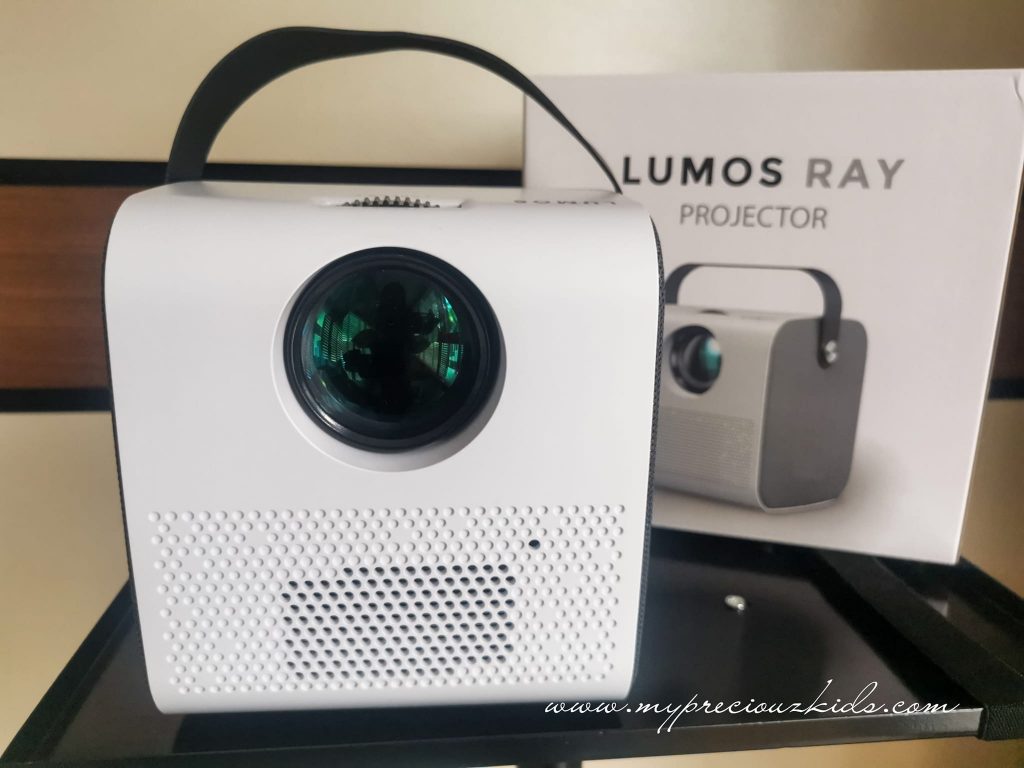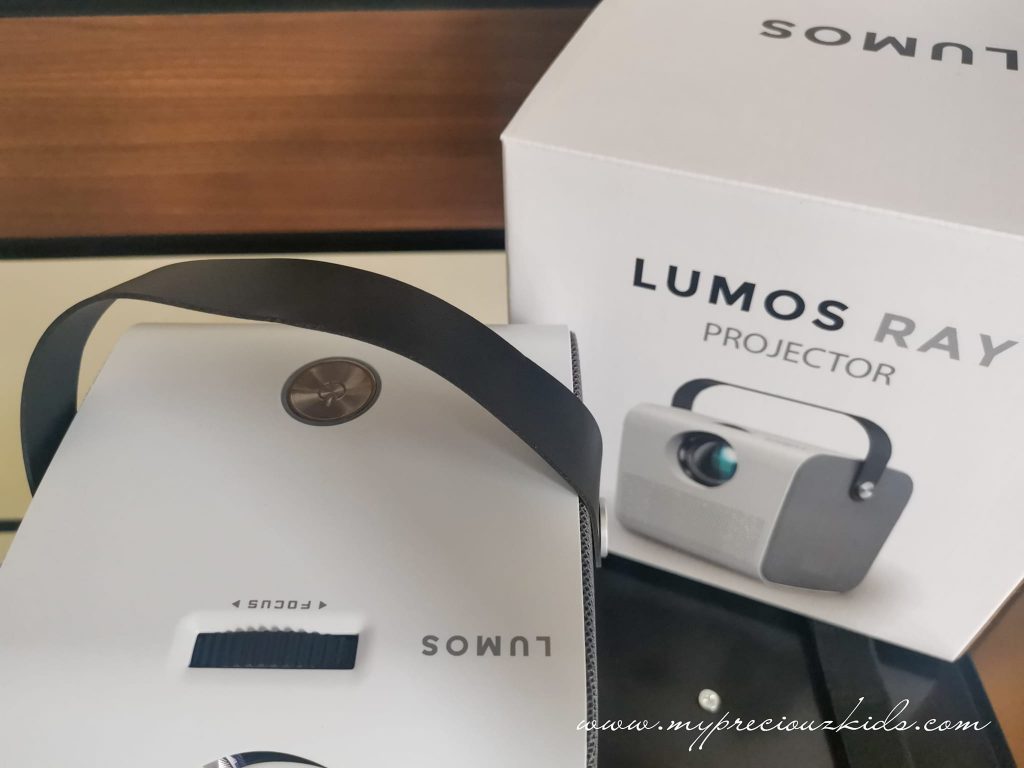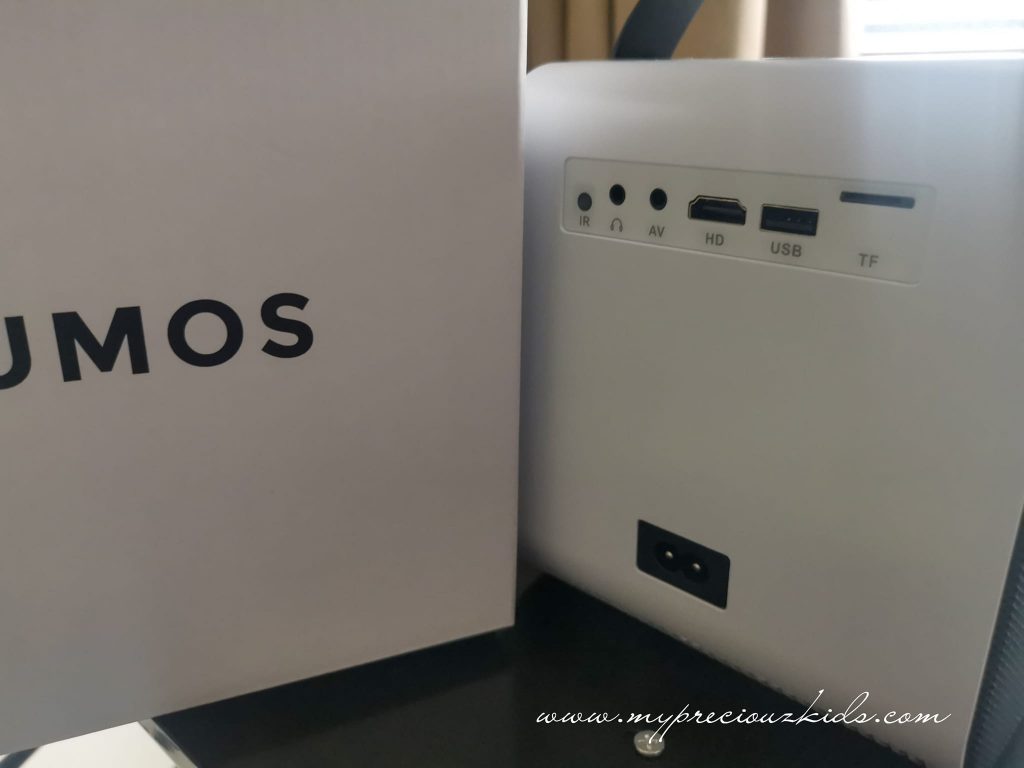 Using it
The LUMOS Ray projector is super suited for non tech savvy people like me or my husband, as this is plug and play at the get go with its inbuilt andriod apps (for the SMART version). Built for small spaces and also bedroom of HDB and condo, a 3m distance will project a screen of 100 inch ( you can go up to 150 inch!!) Thanks to its portability, you can use in any part of your home – this wherever you want, your living room, master room, bedroom, kids' room – practically anywhere. I have actually place in my extra room which was previously used for storage.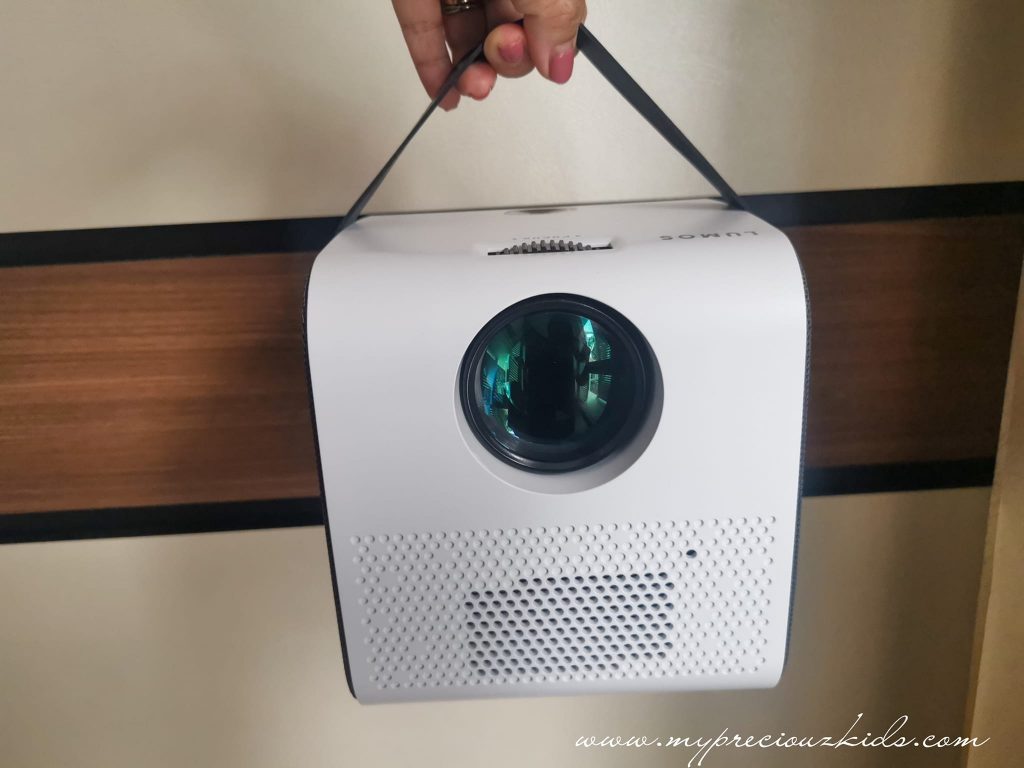 At 3000 Lumens (measure of brightness), the colours are so vibrant and vivid. At 720P, as the screen size that I am blasting at around 100 inches due to the size of my room, I have no complain over the sharpness, as good as it gets frankly. I will gladly watch this vs the inconvenience of going to the cinema (more so now) . Unless you want to blast to the size of the cinema screen or beyond 150 inch , then you need to get LUMOS AURO which is at 1080P and 6000 Lumnes for more sharpness and better picture quality.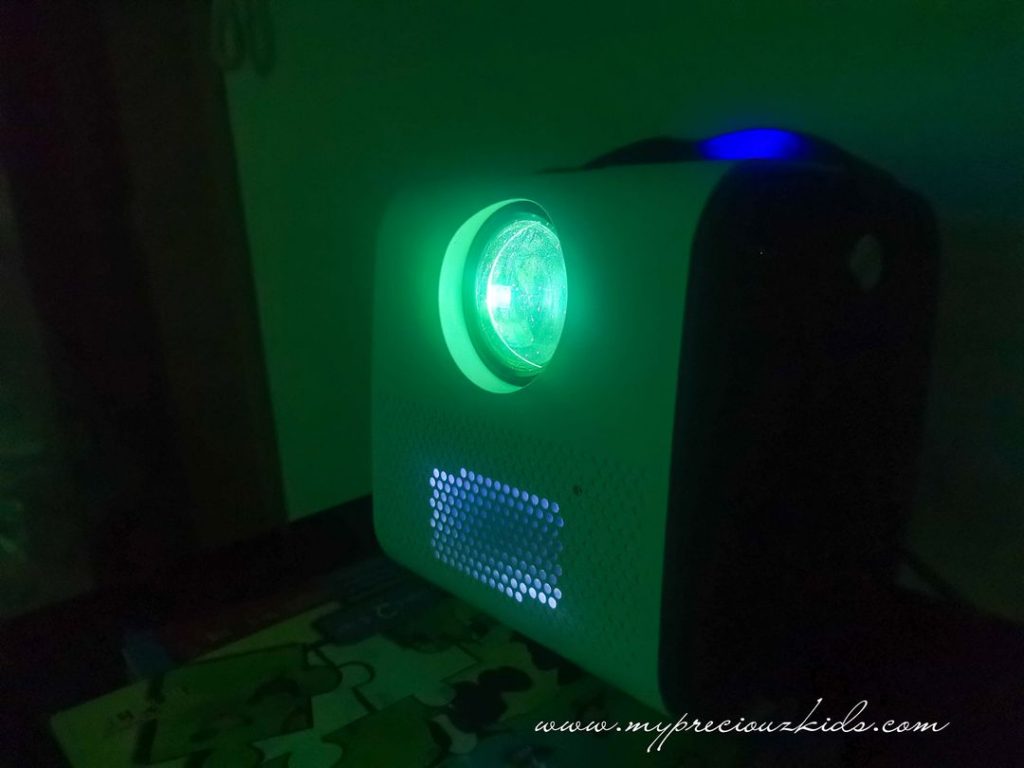 With two inbuilt Dolby Audio speakers for surround sound quality , I am very happy with the sound quality though I am speaking as an non audiophile. Of course if you want to level up the sound quality, you can connect to your own powerful speakers via bluetooth or cables.
While the projector comes with its own remote control to help you navigate around, you can also attach a USB mouse or a USD keyboard so that it is easier to navigate the menu especially for the SMART version which comes inbuilt andriod apps.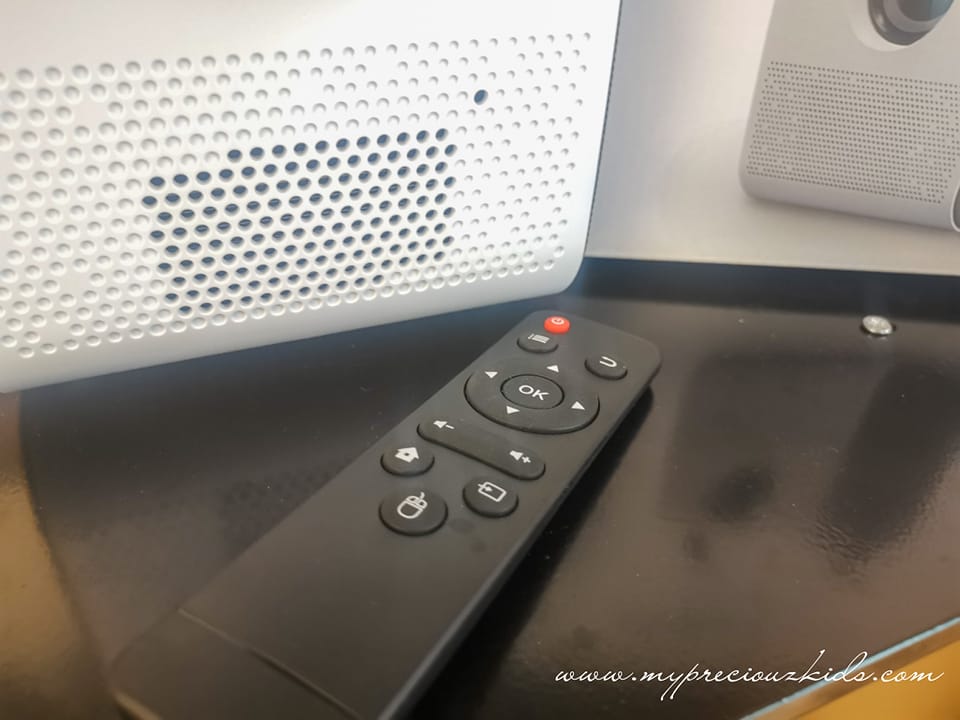 Loving it 
I am using the SMART version which cost $99 more than the regular version but I highly recommend you to splurge as this version comes with inbuilt WIFI and apps like Netflix, Youtube and Android 6.0 operating system, and my husband downloaded the Singtel app to stream his favourite soccer matches!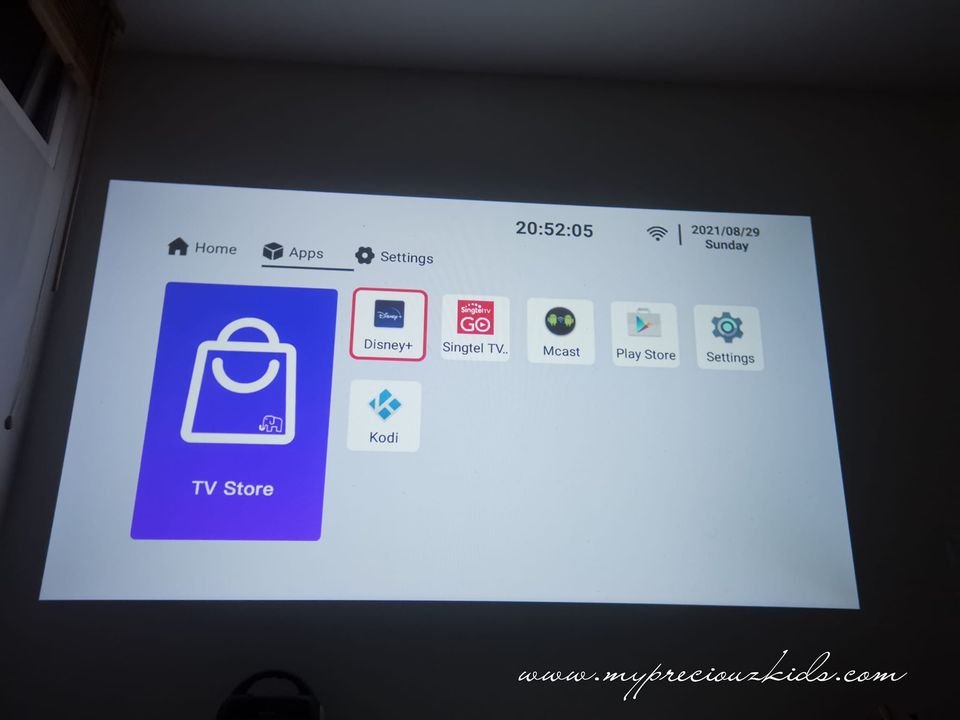 Also on SMART, there is also the wireless mirror casting using  pre-installed apps known as Miracast and AirScreen where you can cast what you have on the smartphone on to big screen, so can play mobile games, use spotify and even do zoom call on huge screen – in fact there is no limit what you can blast. Works for Android phones like Samsung as well as iOS like Apple.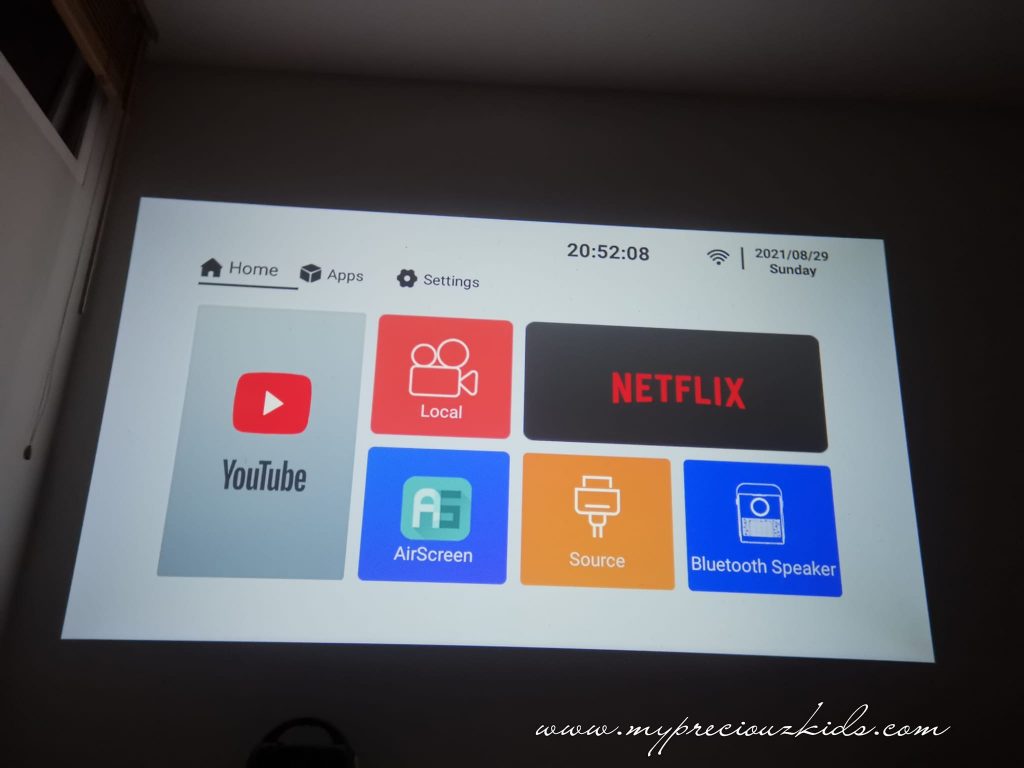 After using this for just 1 week, I realise what I have been missing out in my life. With the SMART version, this can completely revolutionised the world of home cinema. Who says we need to spend thousands of dollars building your home cinema, you can do it from as low as $199.
Enjoy a selection video clips showing your the resolution and sound quality – not too shabby for a projector in this price range!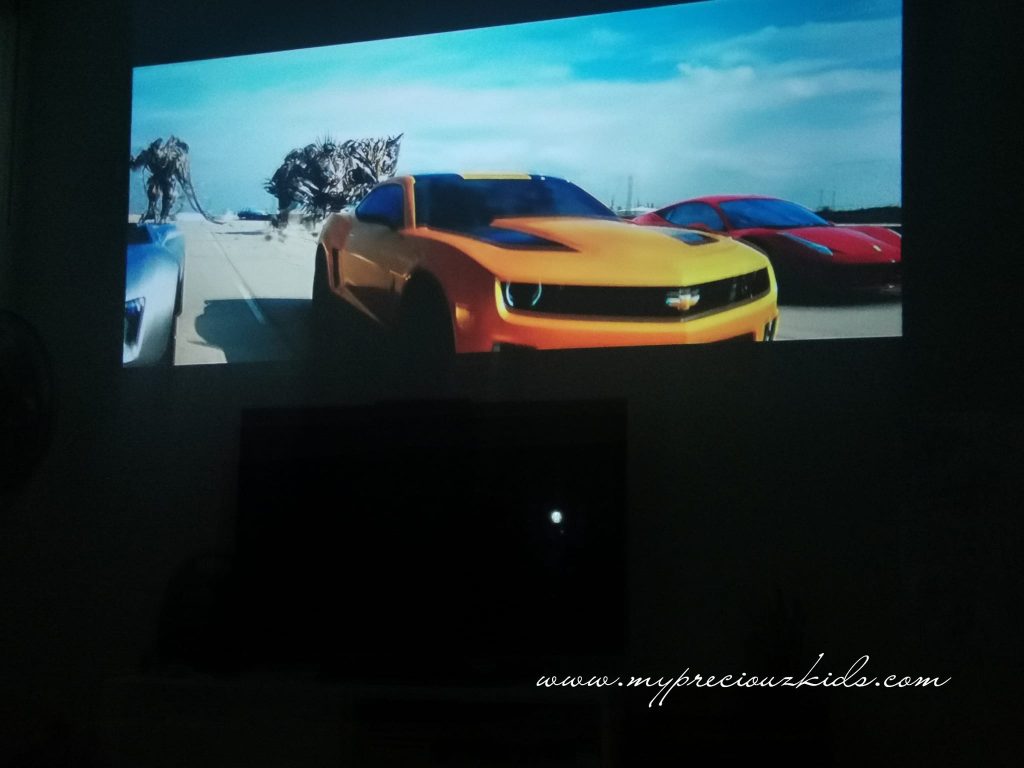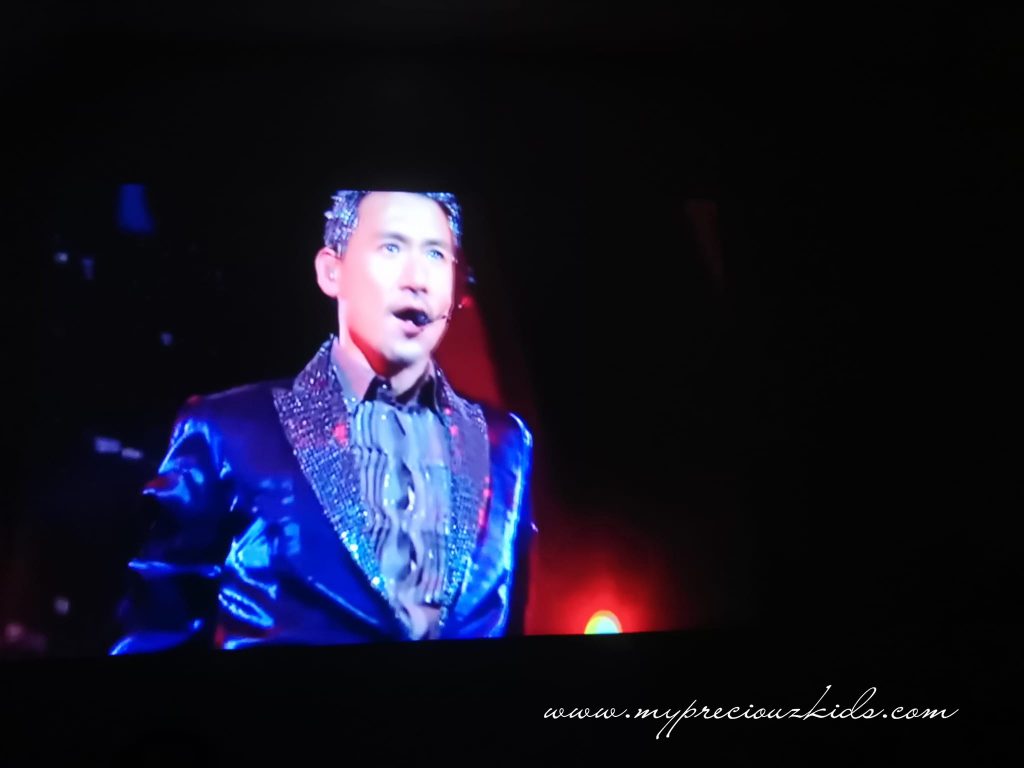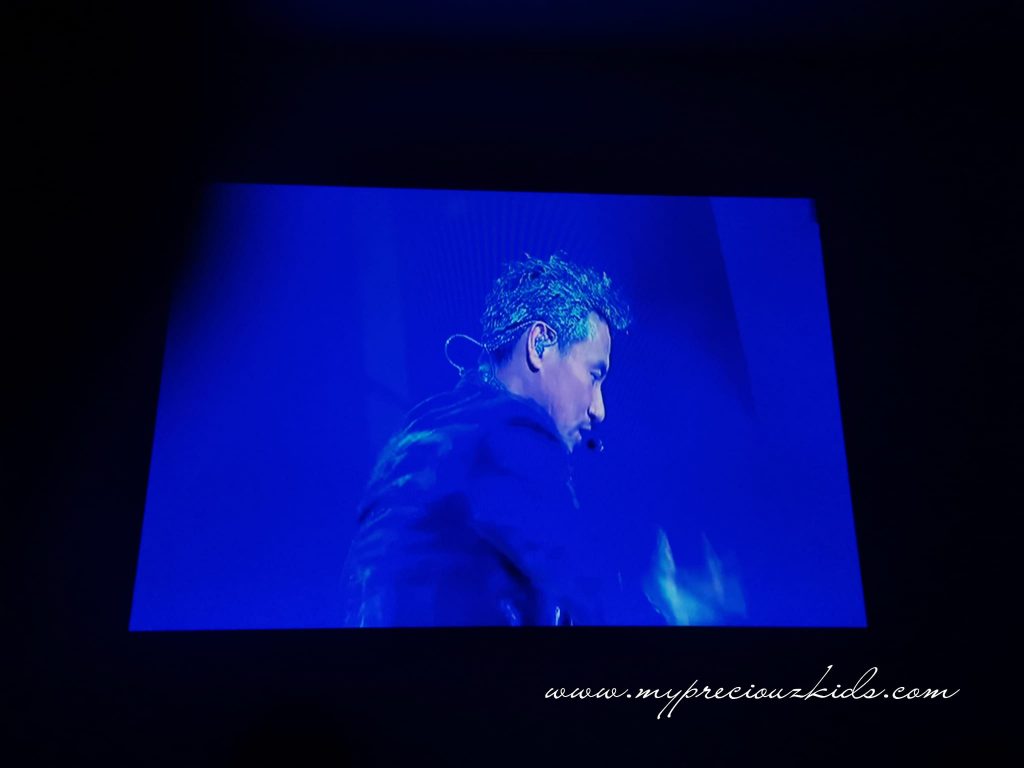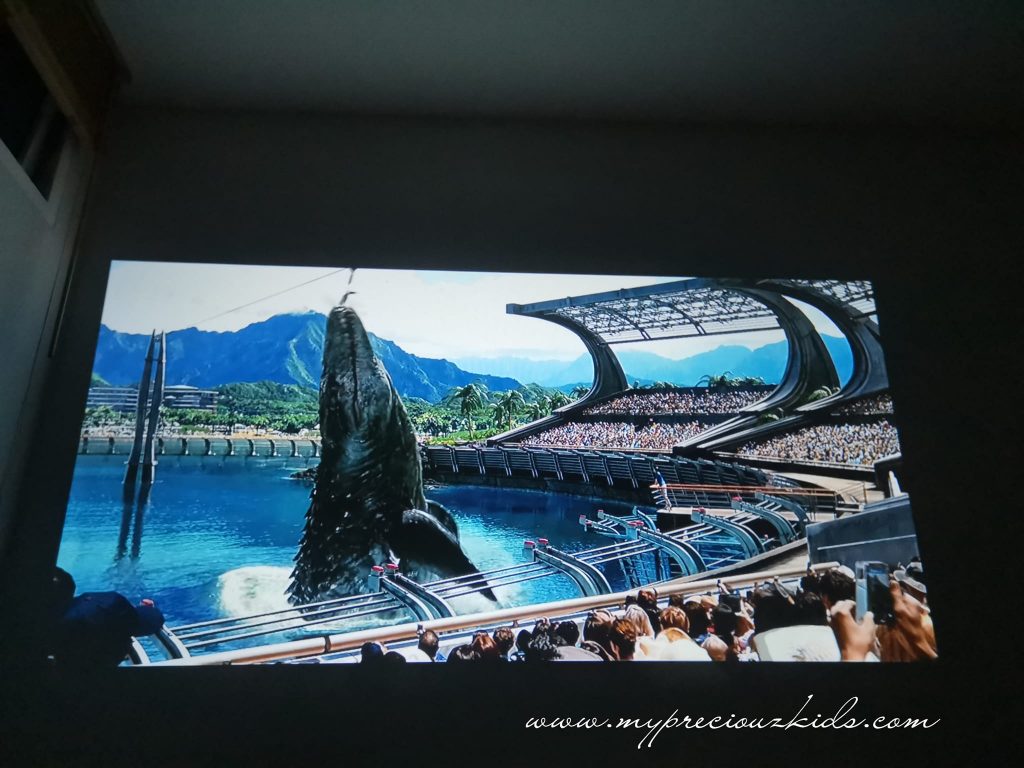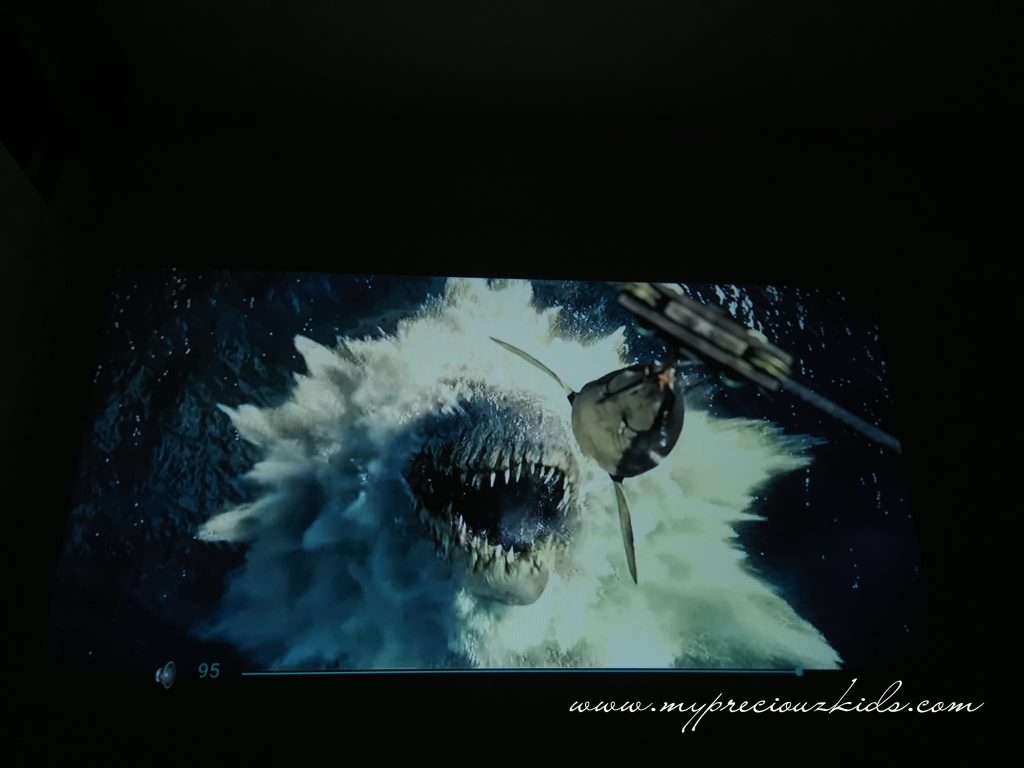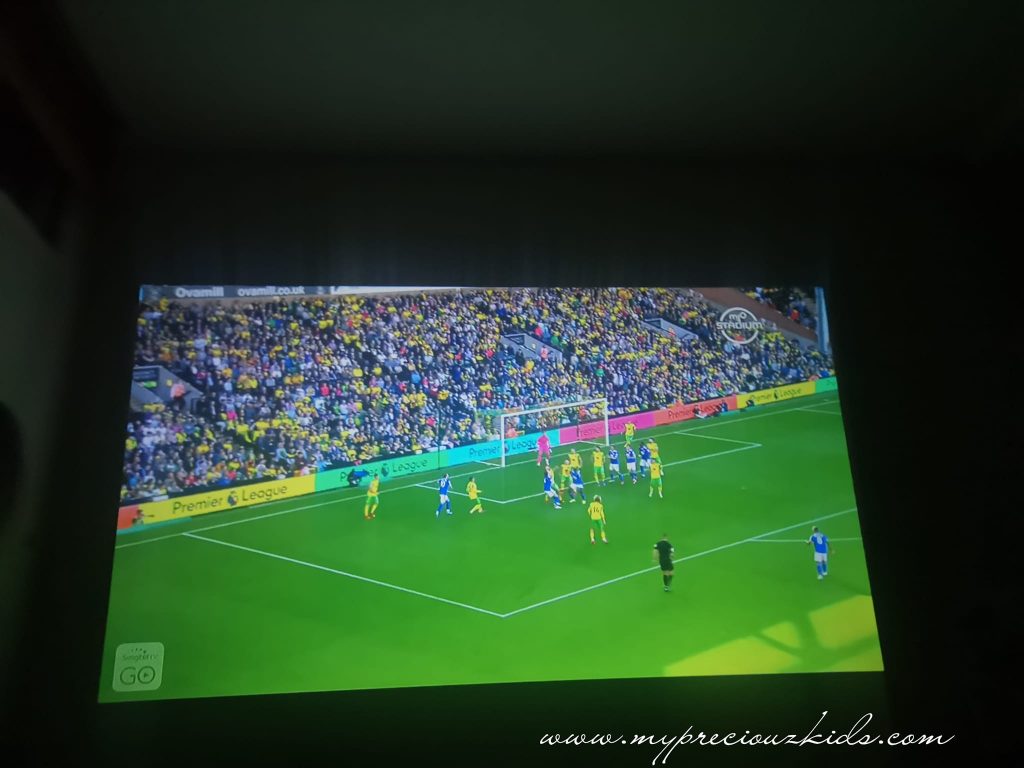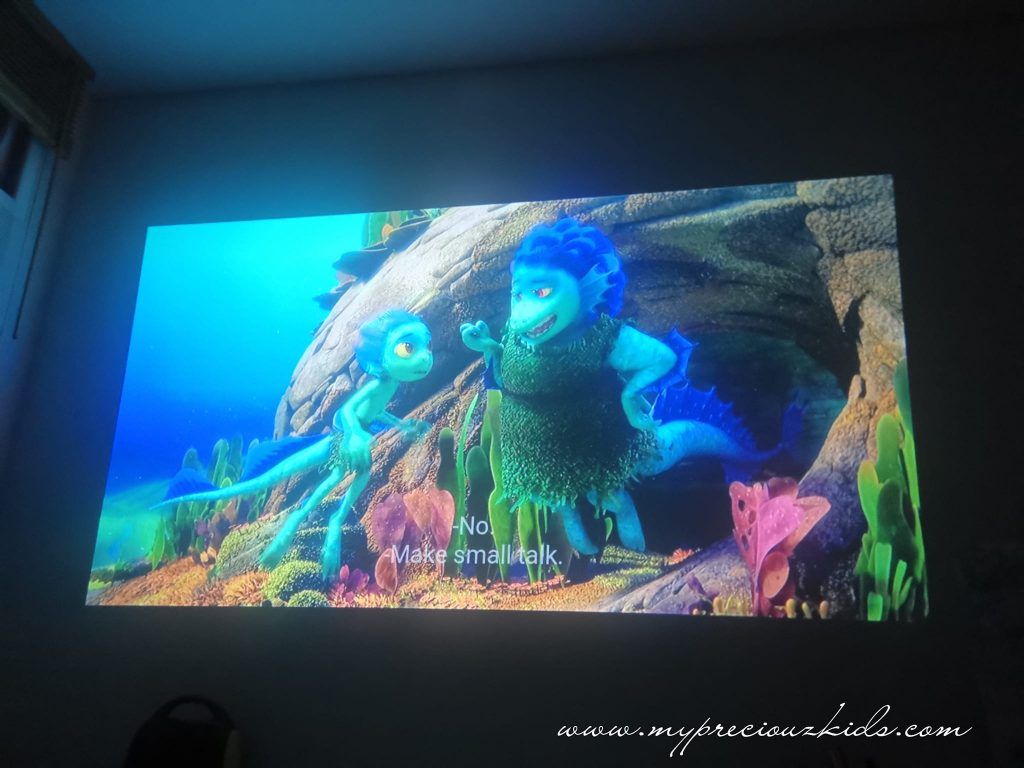 The LUMOS RAY is priced at only S$199 and the RAY Smart at S$298 with 1-year local warranty and free delivery. 
Customers who needs an adjustable projector stand can add the RIZE Adjustable Stand for only S$55 (this is super handy for height adjustment else you need to find the correct height to prop the projector)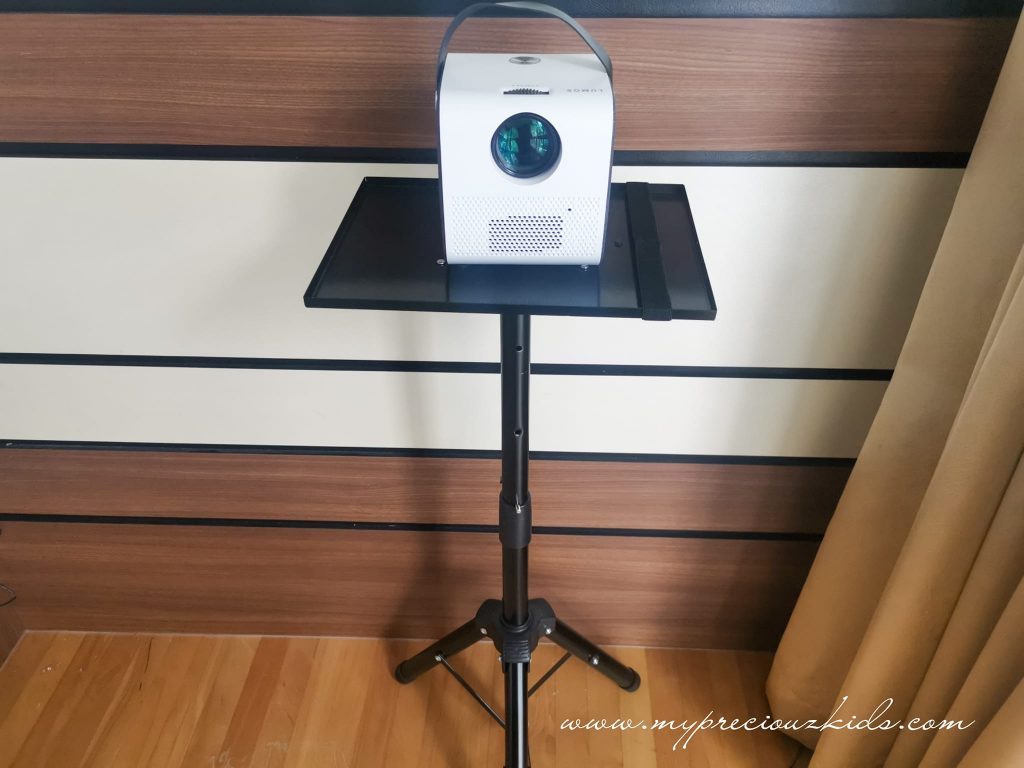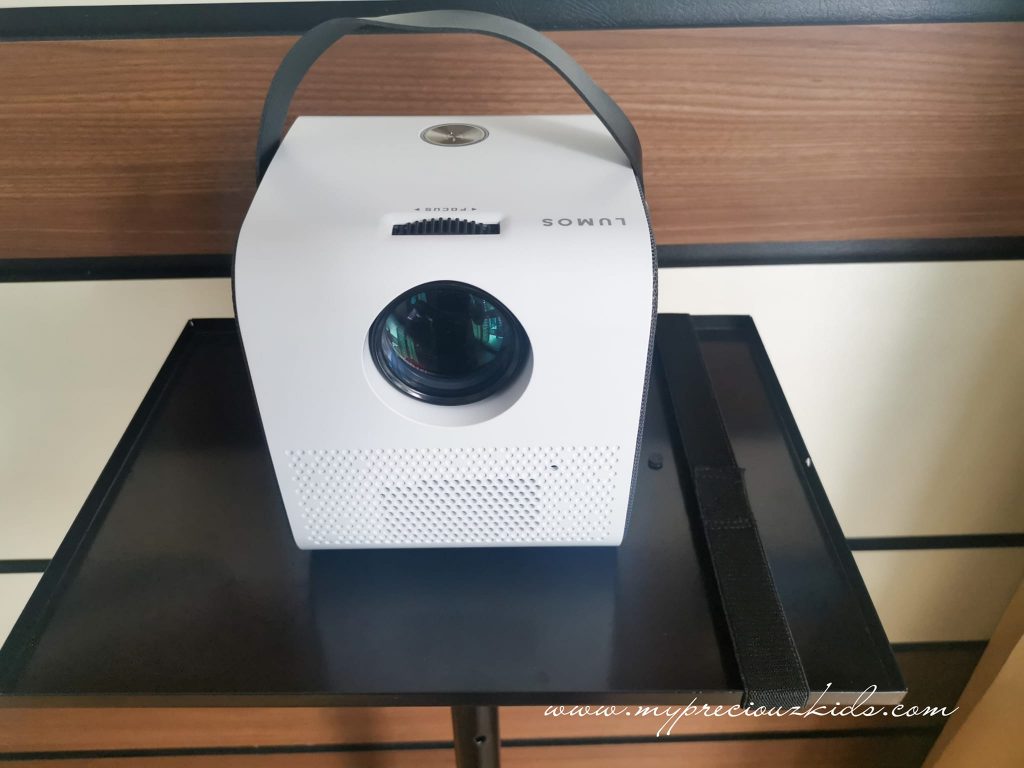 The LUMOS RAY Home Cinema Projector is now available for purchase directly from LUMOS Projector via their website at www.lumosprojector.com/ray.
Disclaimer: This is a sponsored post.  No monetary compensation was received. All opinions are my own.
Share the article