This happens to every one who owns a smart phone- spam and scam calls! They are super annoying and a great nuisance and even my kids who see " +" in front of a phone number, they first reaction it is a spam call!
It is so prevalent now but the scammers have been so good at their game that it is pretty difficult to spot a scammers especially if they purport to be representing some government agencies which you trust especially for elderly folks who are less wary and more trusting.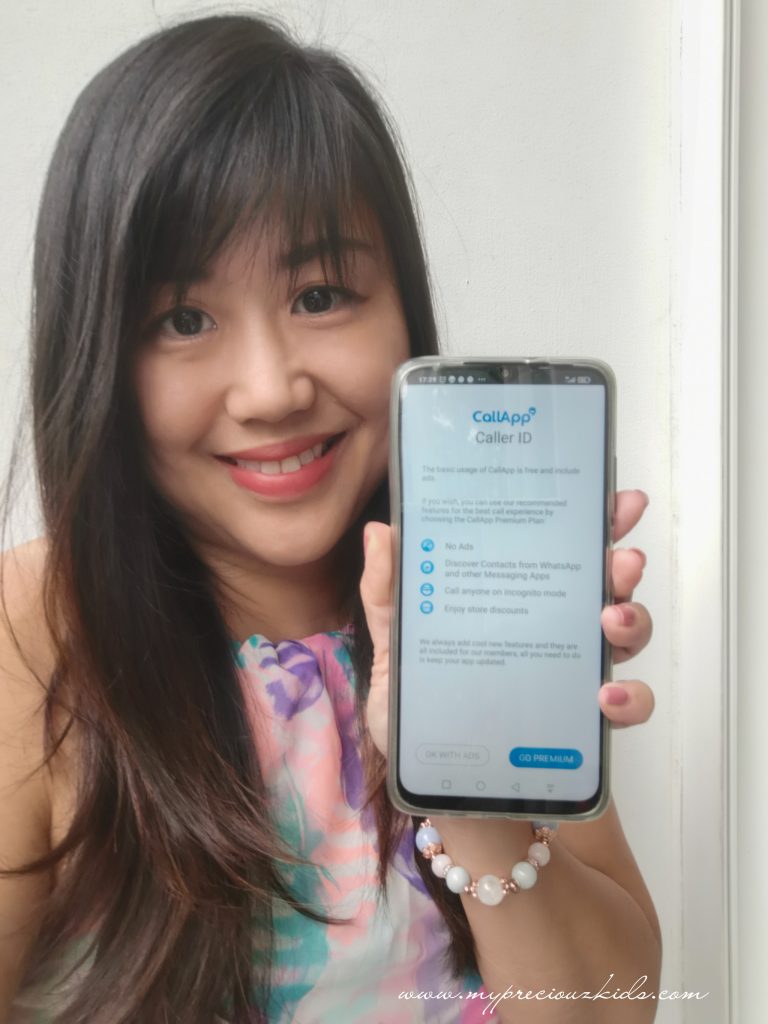 With CallApp, you can solve all such caller ID spoofing problems by using one app!
Featured on Google Play, CallApp is a FREE android app that is trusted by more than 100 million users and supports over 200 countries. It has not only been chosen by Google as one of the top Android apps, it has also won several awards and is highly recommended by many top-rated tech magazines worldwide.
How does CallApp able to do that?
CallApp can instantly identify any number that is calling you, even those that are not saved as a contact in your mobile phone. This includes any individual or business, hence helping to identify potential telemarketers, harassment or fraud calls. CallApp also has the unique ability and technology to verify numbers against Caller ID spoofing, a feature that is not available in most Caller ID apps.
Never ever receive spam or scam calls ever
CallApp combines their tech capabilities with their creative techniques to give their users the ultimate call blocking app. While it can recognize a scammer or spammer when they call you, it also allows you to prevent these calls from coming in from the get-go. Any number can be blocked with just a click, and they'll never know too! With CallApp, you will never receive a spam or scam call again. Besides blocking spammers, CallApp also allows you to block phone calls from private and hidden numbers instantly.
I don't have this number in my contact directory, this app is able to identify the caller's identity through their database.
I have successful block a number see below as they have been incessantly calling me to make donation.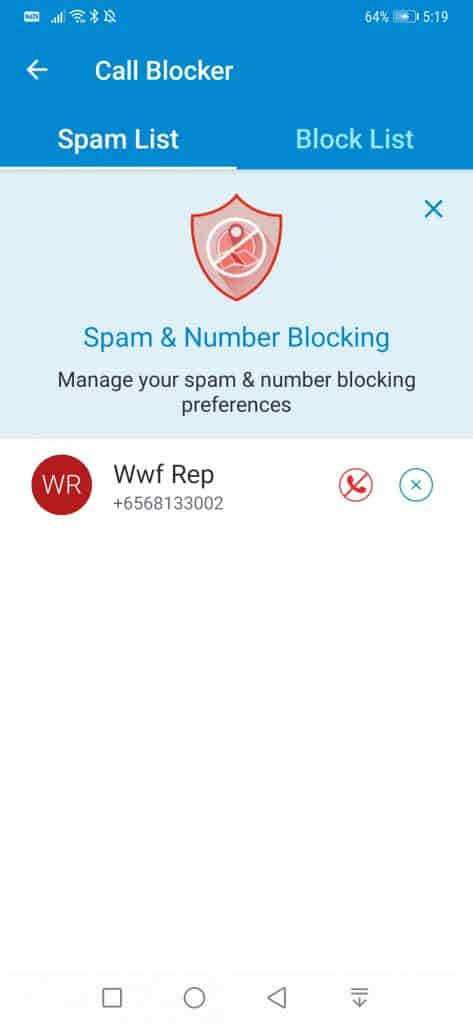 Ability to record mobile phone calls
Sometimes, if is ever a need to record your phone conversation, be it an interview or doing a business deal, one of CallApp's most unique features is its ability to record both incoming and outgoing phone calls. While respecting the right of privacy of both their users and others, they also provide the option of sharing your phone call recordings on various social media platforms.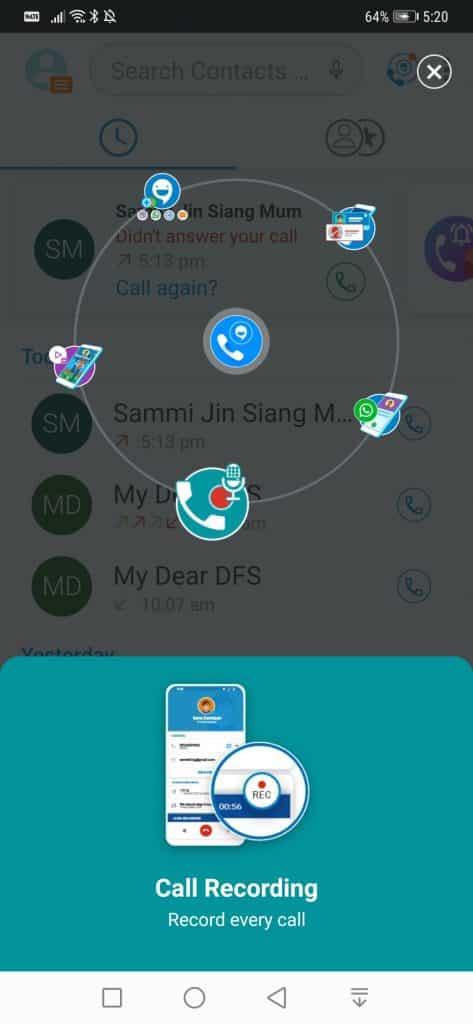 Full Experience
Beside the core features , there are also many other features that are seamlessly integrated into one application, to provide its users with the full experience. These include an advanced contact book, backing up your contact lists, phone number search, personalised video ringtones, incognito mode, who viewed your profile, call reminders, analytics and insights and car mode.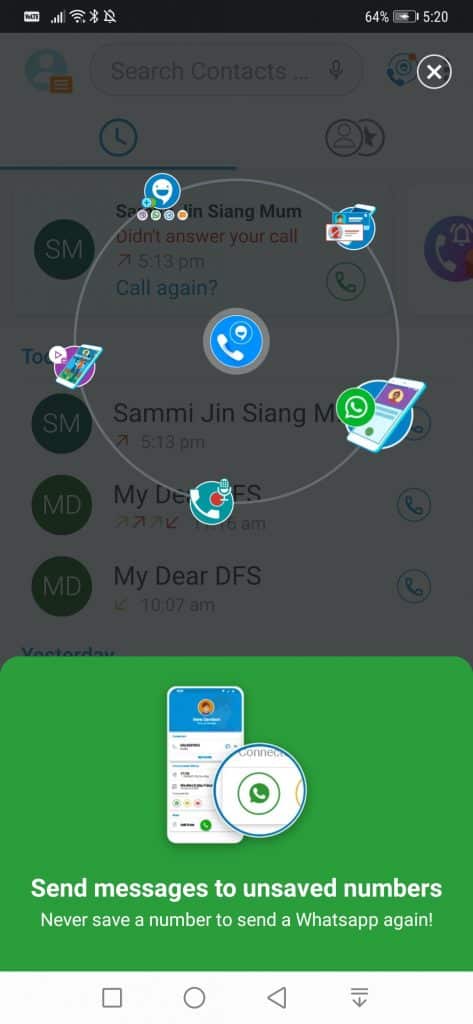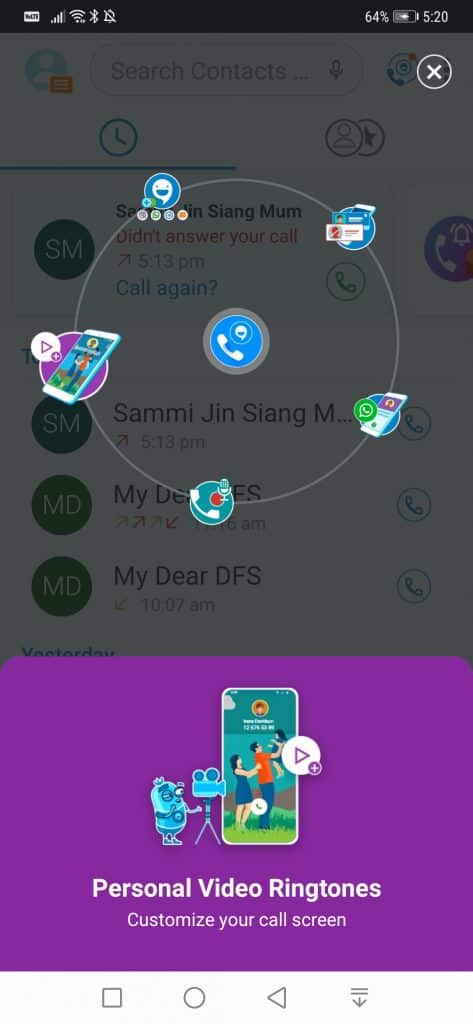 Premium Packages
The basic version of CallApp is free to download, but premium packages can also be purchased either on a monthly basis or a lifetime subscription from not more than USD1 per month, both of which offers an ad-free experience, unlimited call recordings, and access to CallApp plus (the ability to identify messages from unsaved contacts), unlocks all your profile views and data insights, store items for free and even provides you with premium support with a faster response rate.
This app will make you have a peace of mind, download CallApp now especially to protect your loved ones.
Share the article