If you have been following my blog, you know that I raved about the myFirst Camera 2 which I had reviewed last year recommending it to be THE best gift for kids. We recently received  myFirst Camera Insta 2, and this has even surpassed our favourite item from myFirst last year and I will recommend this for this year gifting – birthday, Christmas or even to celebrate achievements in schools! In fact from the time, we received this camera, small J has been bringing this every where he went taking lots of photo and videos and here is the best part, printing them out for his grandparents just like the conventional polaroid camera but even better -read on.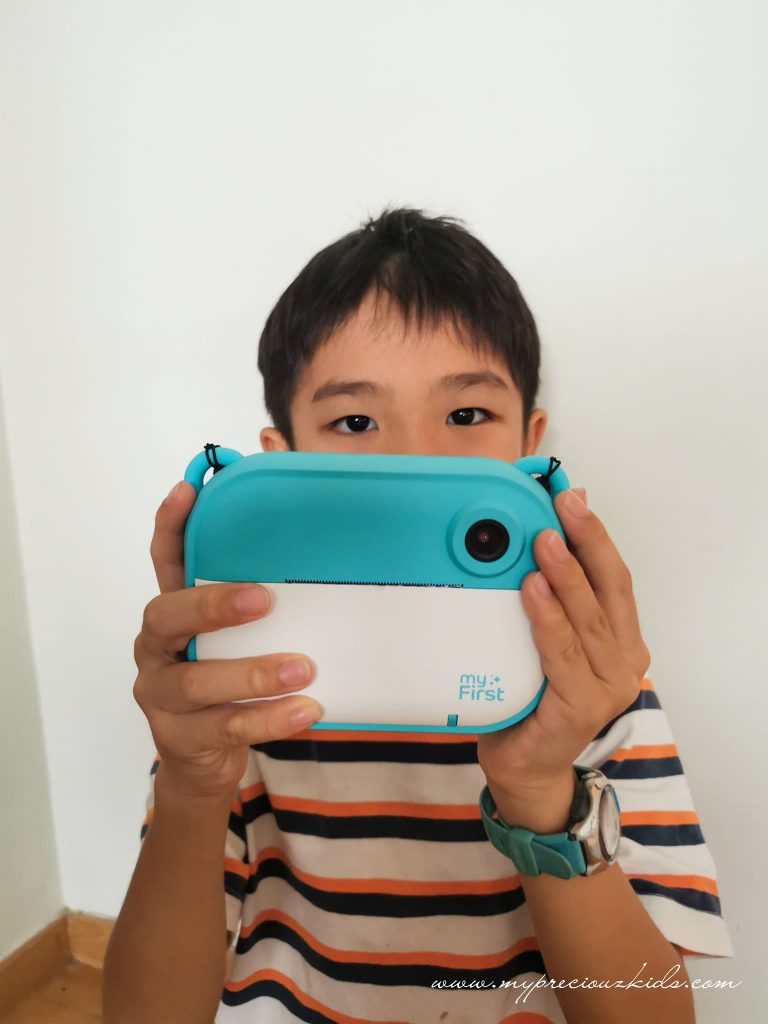 At first sight
Weighing a mere 232g, slightly bigger than myFirst Camera 2, I actually think this fits my child grasp even better than myFirst Camera 2. It comes with a lanyard which is perfect so that the camera can be sling and worn over the neck. With a battery capacity of 1500mAH and 2.5 hours charging from flat , the camera can last for a full day of outing. Besides photo and video taking capability, this insta camera supports thermal printing, and 2 rolls of thermal paper & 1 sticker thermal roll are provided with camera (if you run out ,you can purchase them from their webstore too. There are also decorative stickers to personalise your camera too!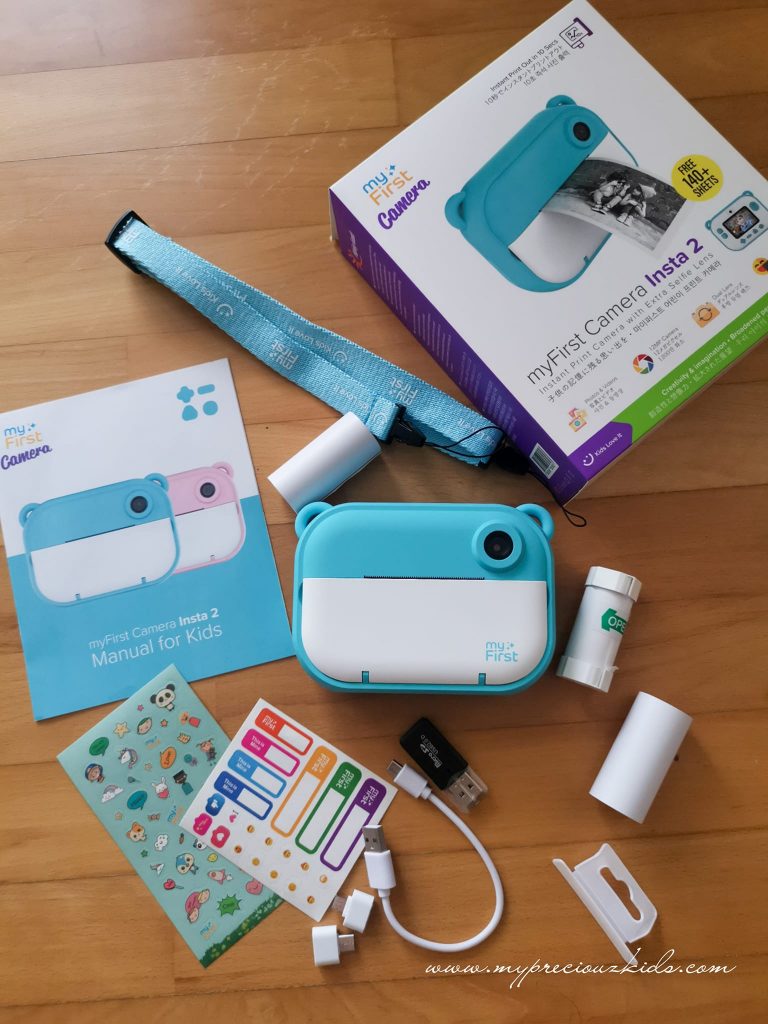 Using it 
Compared to the myFirst Camera 2, the photo quite is slightly better at 12MP and same video quality, what is clearly the winner is the thermal printing of under 10 seconds. Using this technology there is no need to refill ink or shaking and waiting for the picture to dry like in the case of a polaroid. Though it is in black and white , I would say they are pretty sharp and clear too. Here are some sample photo taken using the micro SD card provided with the camera too.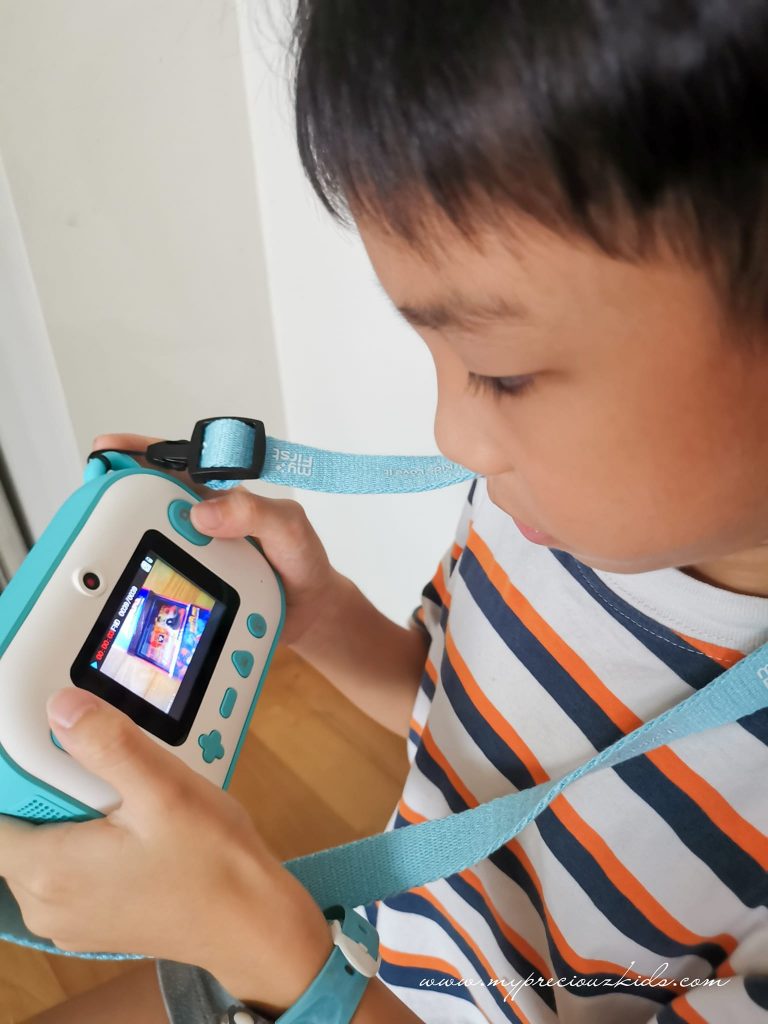 Besides regular photos, there are also custom frames to create fun and cute photos too!! The photos and video taken easily be downloaded via the microSD card and a thumb drive reader that has been conveniently provided together with camera. 
Here are some sample photos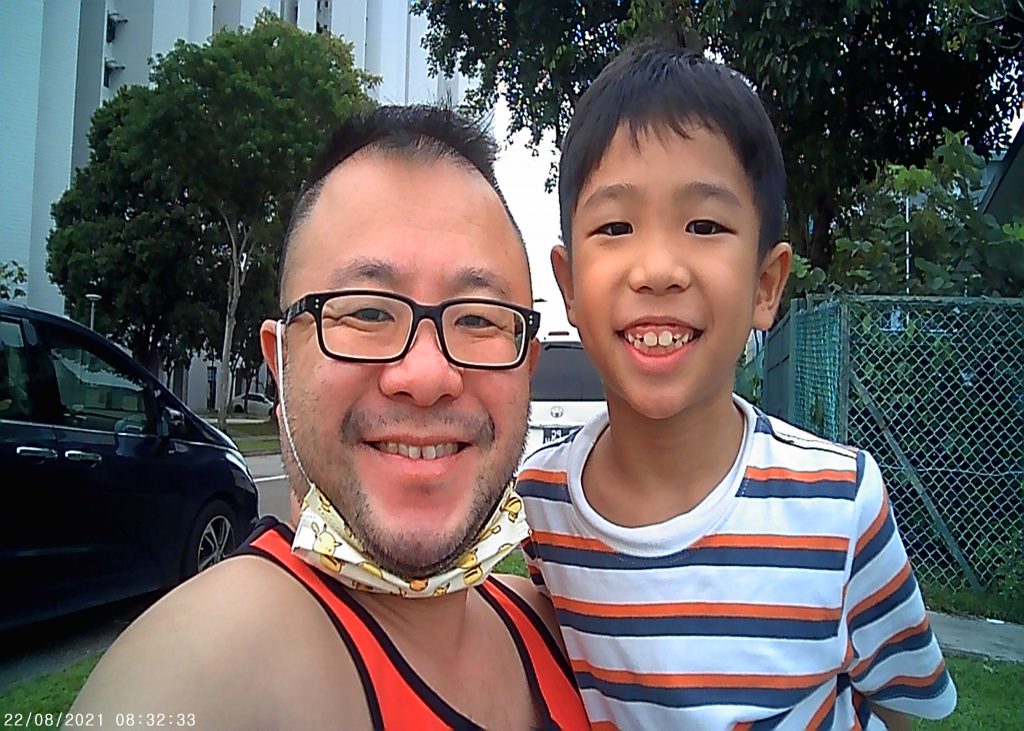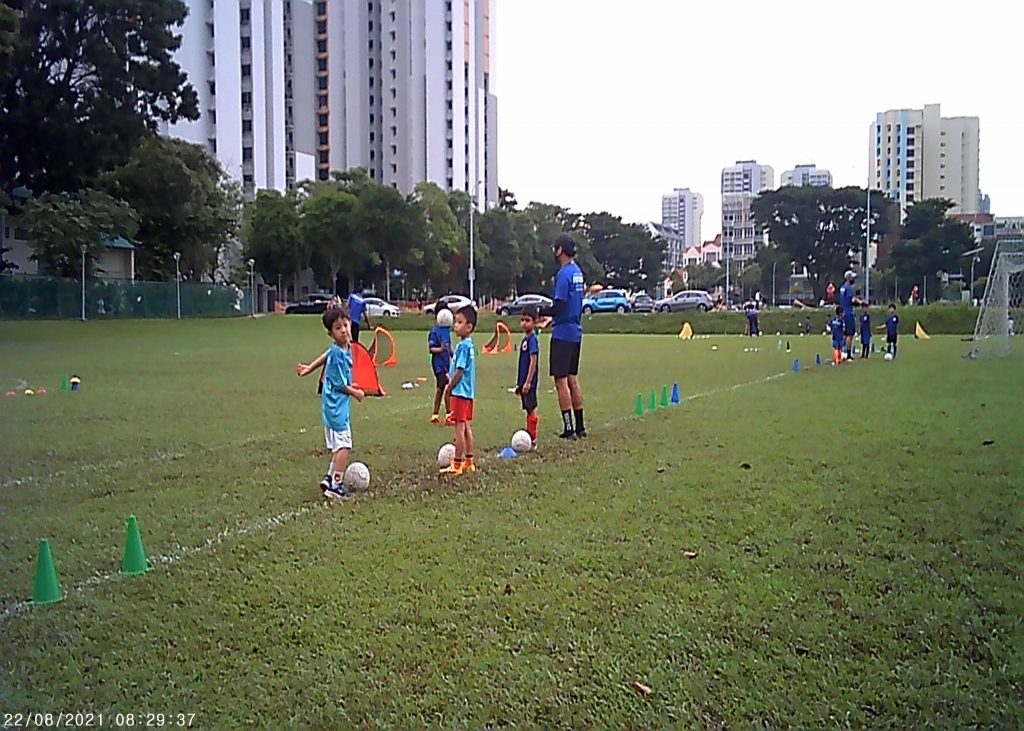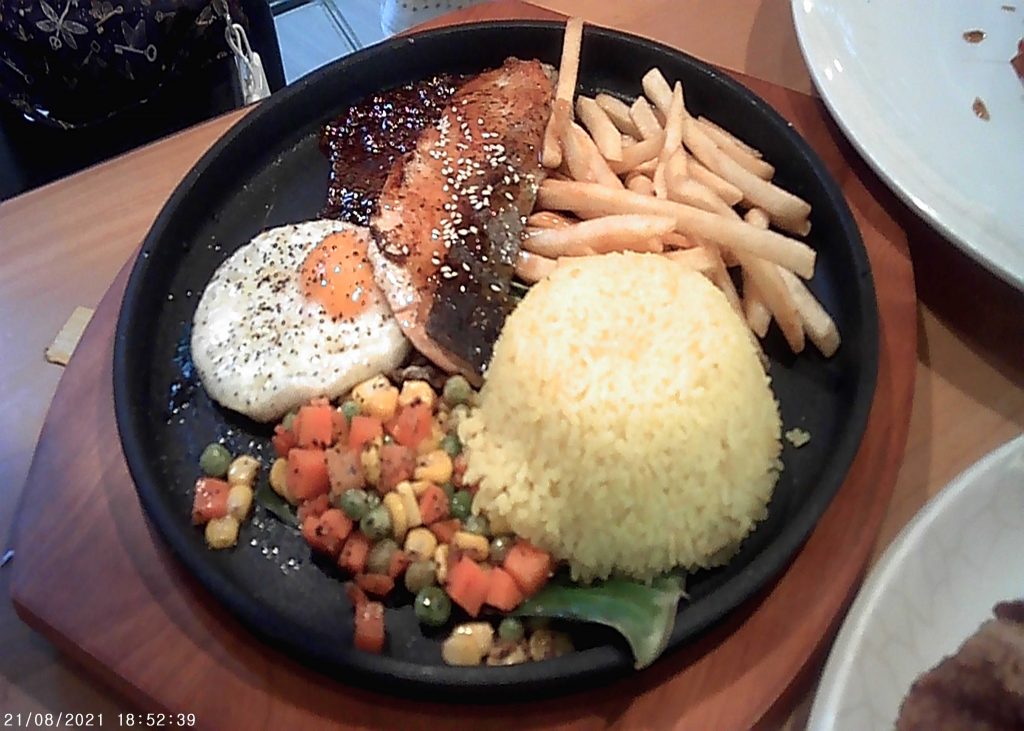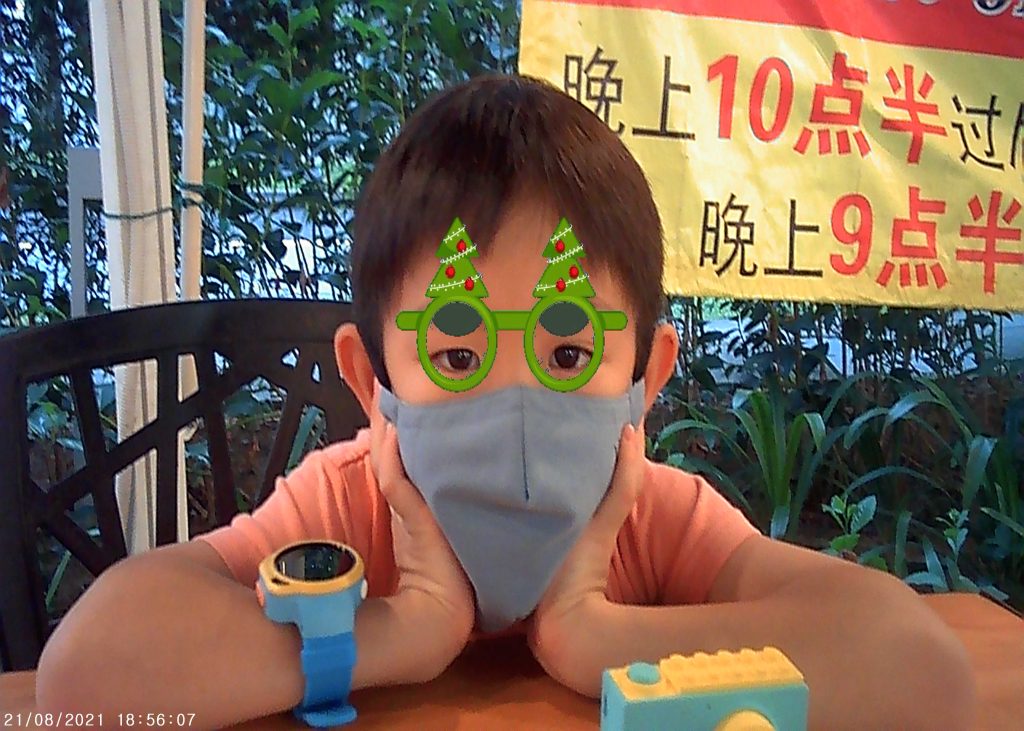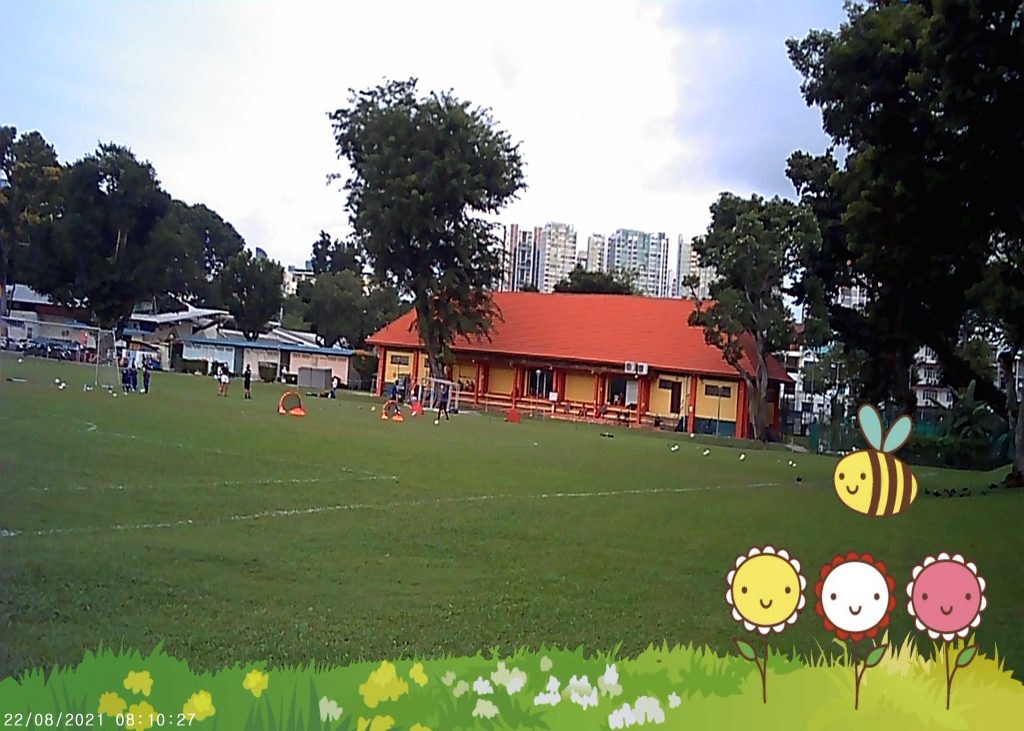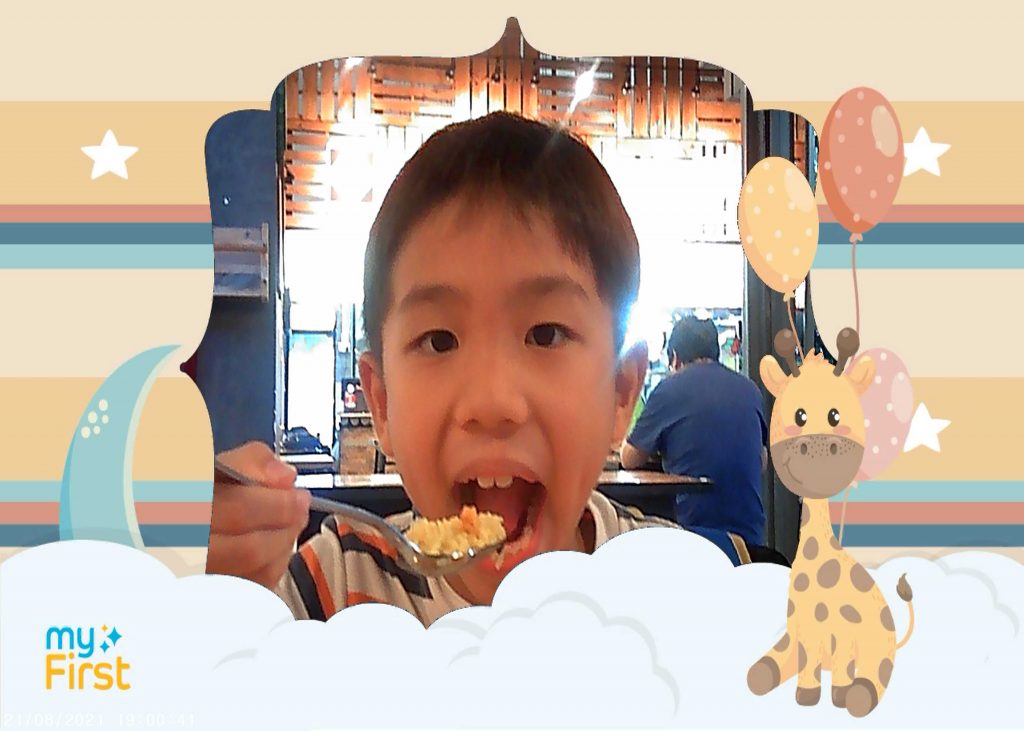 Loving it
I totally love the ability for this camera not just taking photo and video but on the spot printing. Besides the regular roll, there is also an extra fun factor – sticker thermal paper, now you can print your favourite photo and paste them anywhere you want, or making a photo album for your friends and family overseas that you have missed so much the past year or DIY scrap book as a fun holiday activities.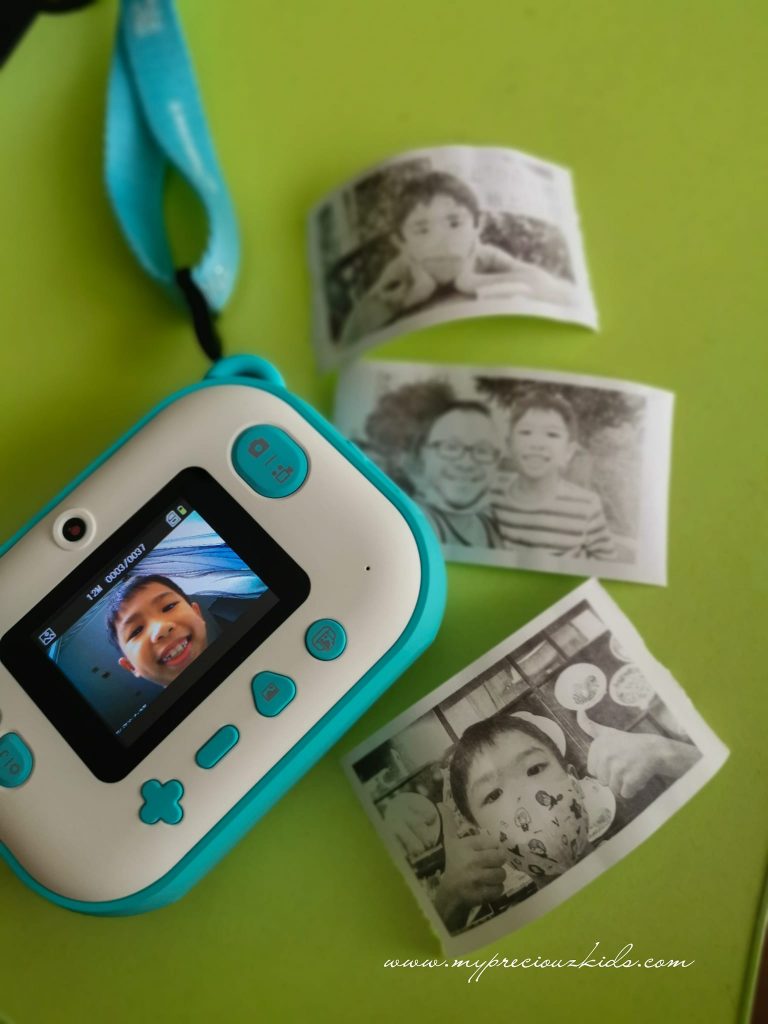 This camera has surpassed my expectations and I must say if given a choice between the 2 – myFirst Camera 2 and myFirst Camera Insta 2 I would definitely go for the Camera Insta 2 for its printing capabilties .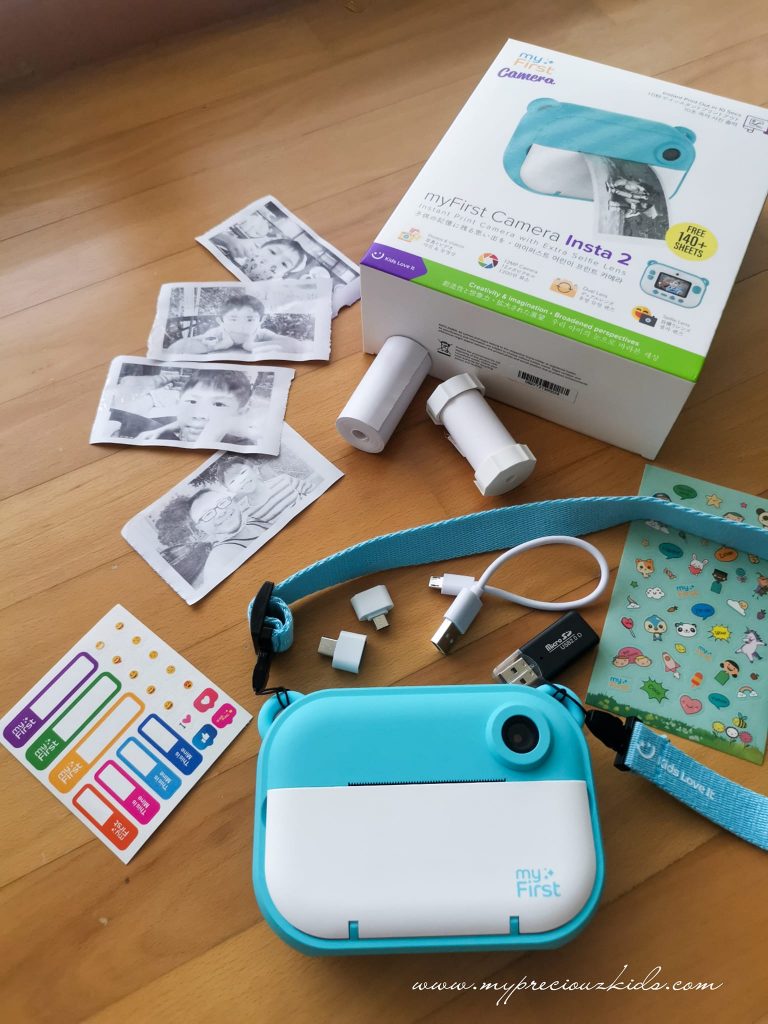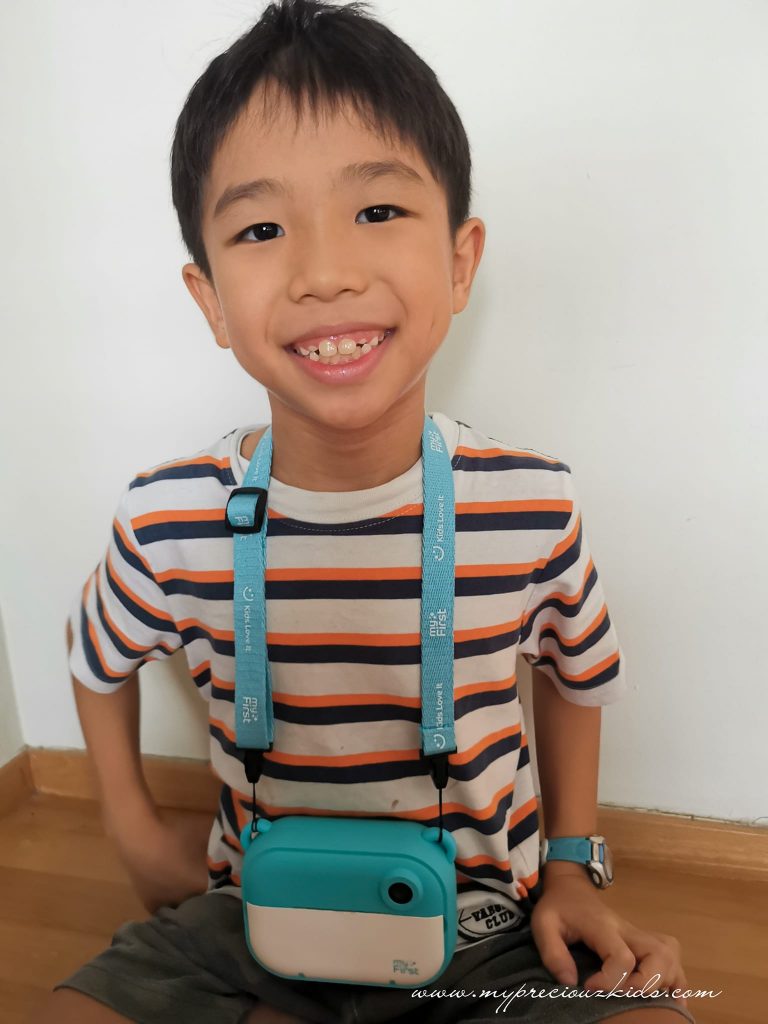 Here is small J explaining how to use my myFirst Camera Insta 2 which is easy and straight to kids! He had figure all these himself with zero guidance from me! 
For the month of August, with each purchase of myFirst Camera Insta 2, there is a free super cute camera bag worth $20 to house your camera. For further saving, you can quote mypreciouzkids15 when ordering online here. The camera comes in 2 colour – blue or pink and 1 year warranty.
Disclosure: This is a sponsored post. No monetary compensation was received. All opinions are my own. 
Share the article