Media invite
Thanks to the folks at Kiztopia for organising their first offsite event, the lucky kids in Singapore can look forward to a bouncy adventure with Jumptopia at D'Marquee Downtown East from now till 10 October 2021. 
Housed in a 12,000-square-foot inflatable park, there are 6 giant Kiztopia-themed bouncy castles, claw machines, games station and more.  I bet my money,  your kids wouldn't want to leave Jumptopia even after their session ends just like my kids. 
So we kickstarted the September school holiday with a bang by spending our Teachers' Day morning at Jumptopia. With each bouncy castle of an average size of nine to 12 meters in length and a height of five to six meters, it is a kid's dream come true. I lost my kids from the moment we entered D'Marquee Downtown East. There are 6 different Kiztopia-themed bouncy castles featuring the centre piece Alien Snail ,Space Frog, Pink Forest,  to name a few.  Recommended for kids aged two years old and above, each bouncy castle has a maximum capacity of 20 to 25 children at any one time and the total capacity at any one time is 120 pax per session.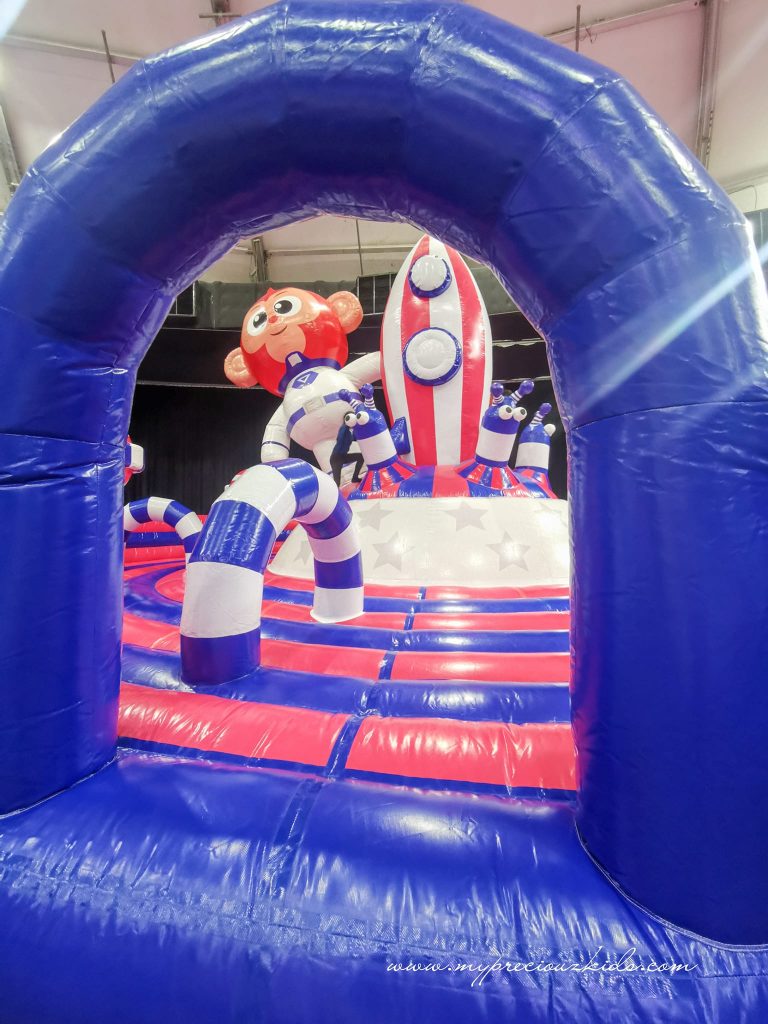 Space Mark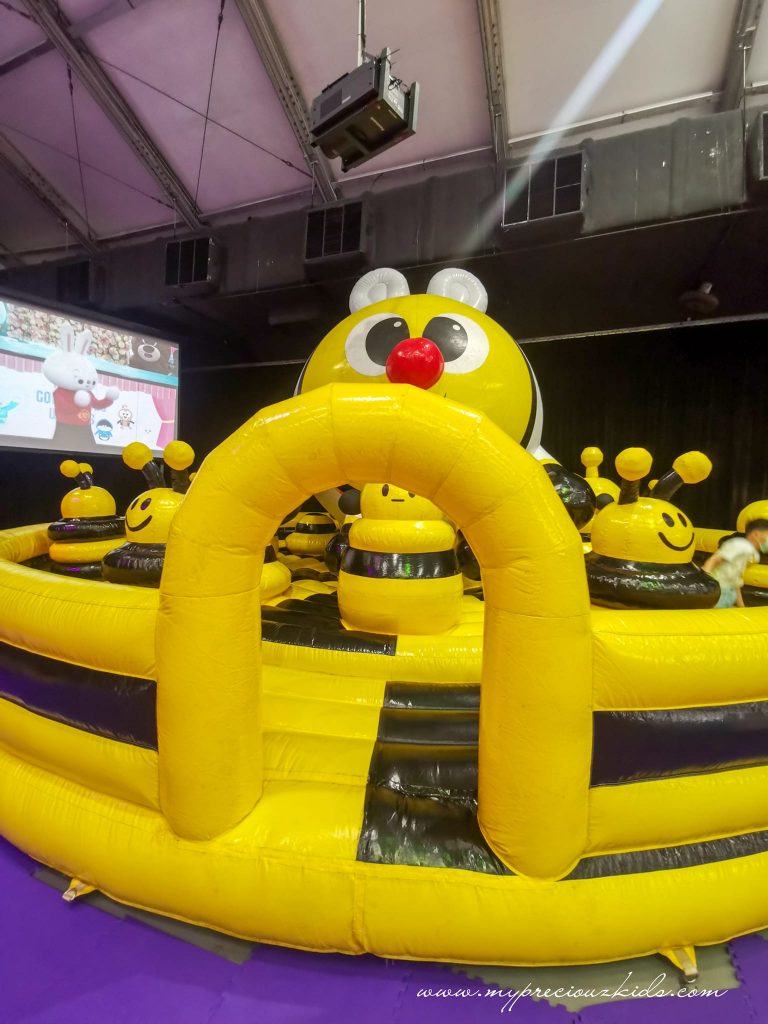 Yellow Hive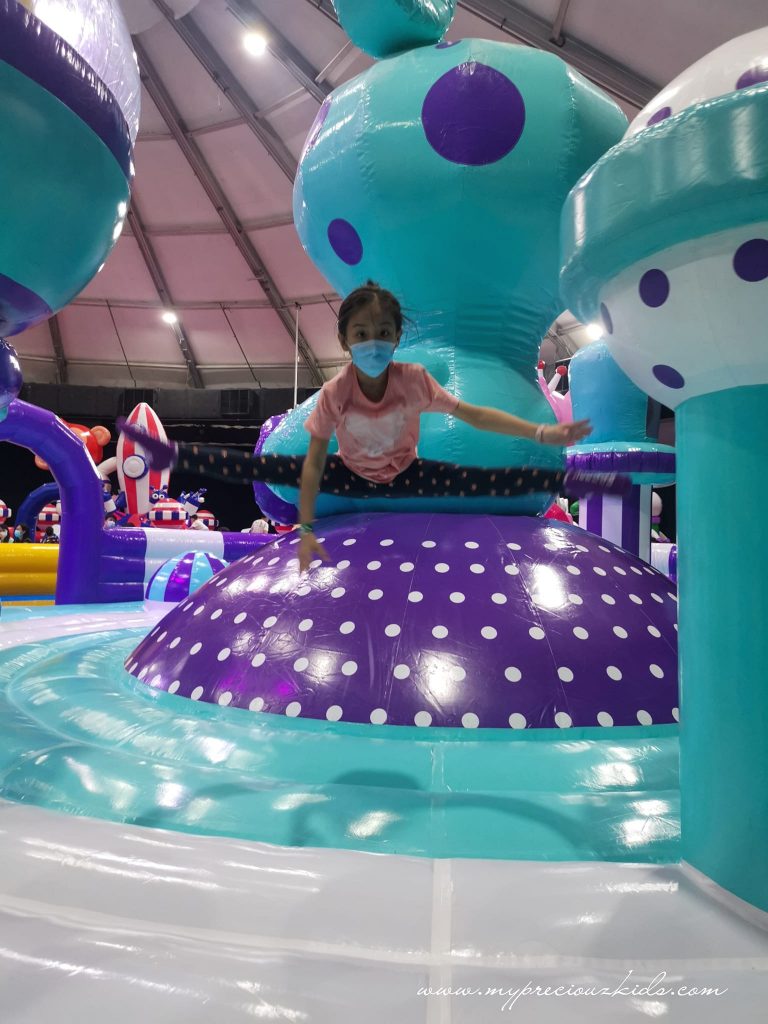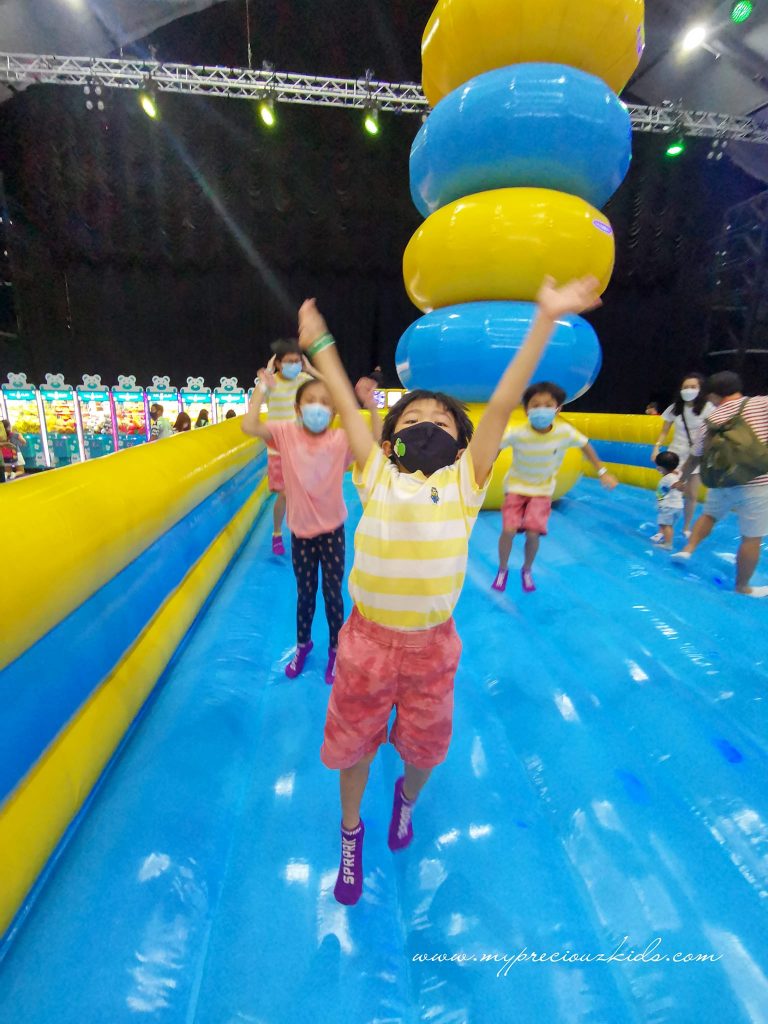 Besides bouncing fun, there are also different craft activity zones mini station games like bean bag toss, ring toss,art and craft stations with colouring mats and fun magnetic toys, rows of claw machines and Instagrammable photo booths featuring Jumptopia's quirky characters.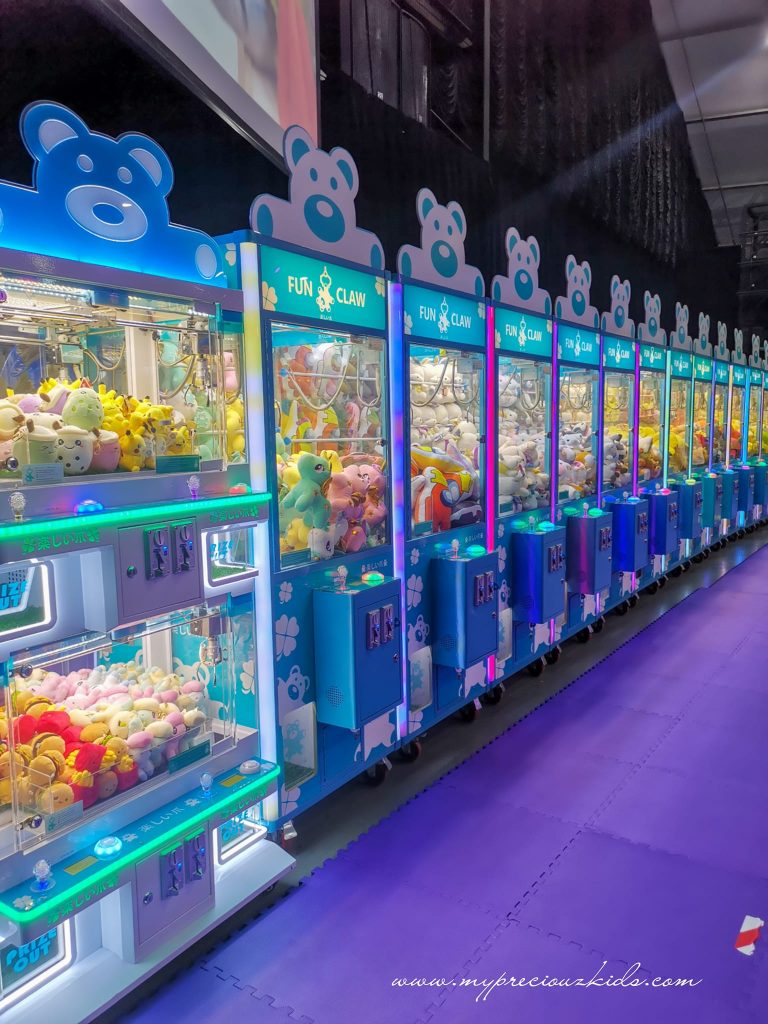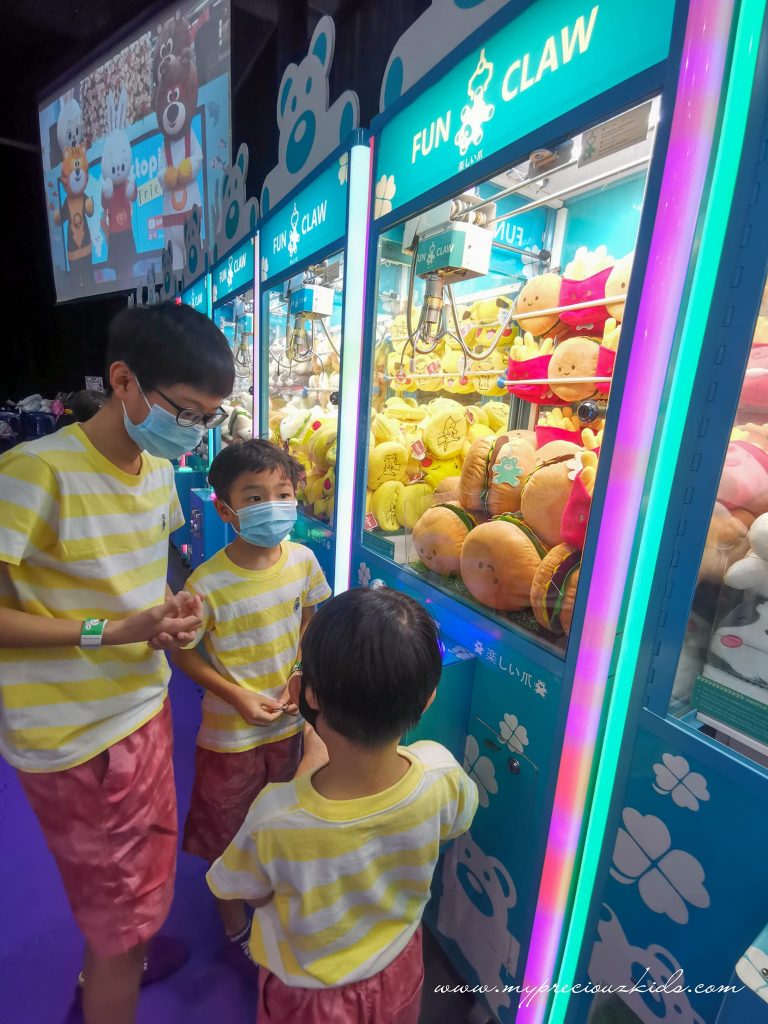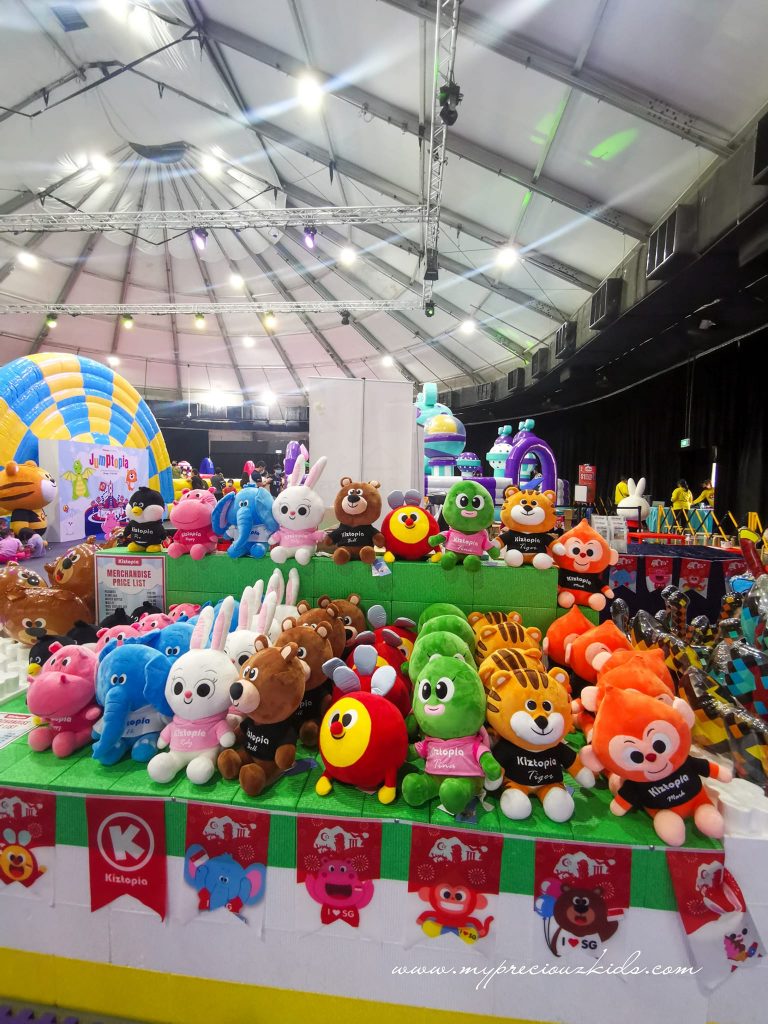 Don't forget to complete your Redemption Cards to redeem your goodie bags too!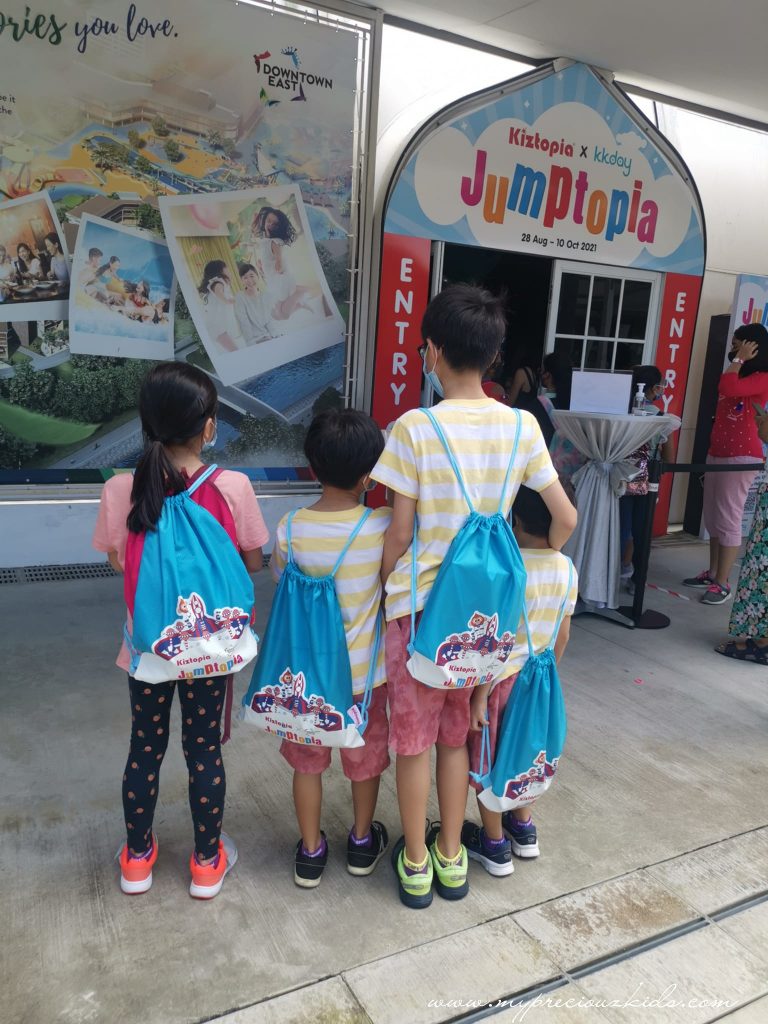 My kids enjoyed their visit so much with 6 giant bouncy castles to bounce, jump, run and go wild. For me, it was a great workout too as I explored the bouncing castles with my kids, enjoying family time and taking lots of photos of our visit. We hope per session could be a tad longer, that said, it is actually quite tiring climbing and jumping too.
If you are planning for the September holiday or weekends,  this is a must visit as it is not weather dependent as it is housed in a tentage with air-conditioning and the kids will ask for a return visit too before the event ends on 10 October. 
See the video of our super fun visit. 
Entry tickets are priced at $18.00 per person (child or adult). Group bundle promotions will also be available at $64.00 for four tickets (U.P. $72.00). Tickets are available on KKday now!
There are 6 sessions to choose daily.
10 am – 11.45 am
12 pm – 1.45 pm
2 pm – 3.45 pm
4 pm – 5.45 pm
6 pm – 7.45 pm
8 pm – 9.45 pm
Share the article