Another theme perhaps closer to my heart, camera and photography and a cute cardboard craft thrown in, this is another innovative masterpiece by Heart Studio for the Little Dali class this term much to the delight of the kids. 
First up for week1 is an exploratory stage for kids to explore the type and shape of  cameras and also what is shown on the camera screen. As always kids were given samples of the different camera shapes and sizes for them to follow.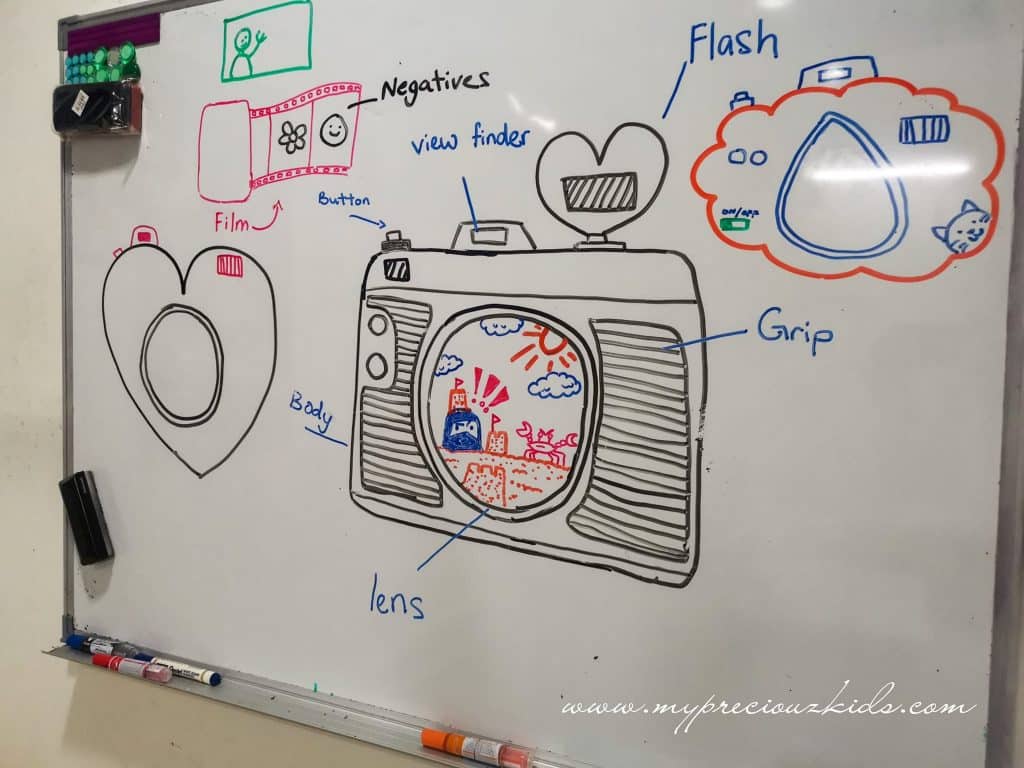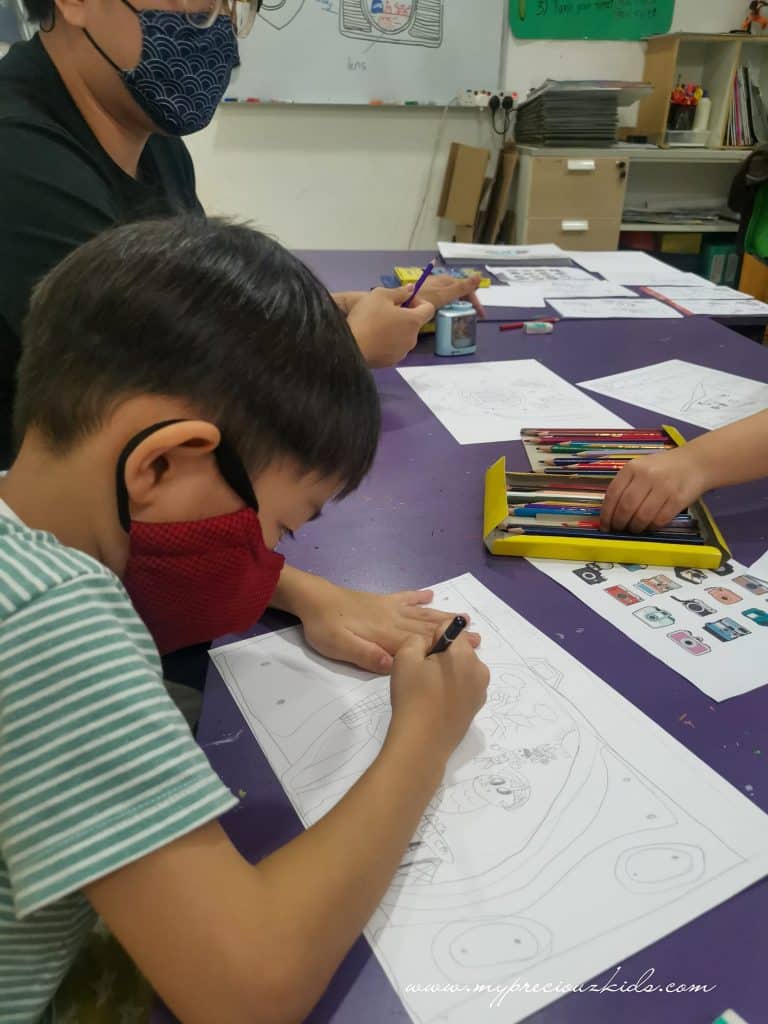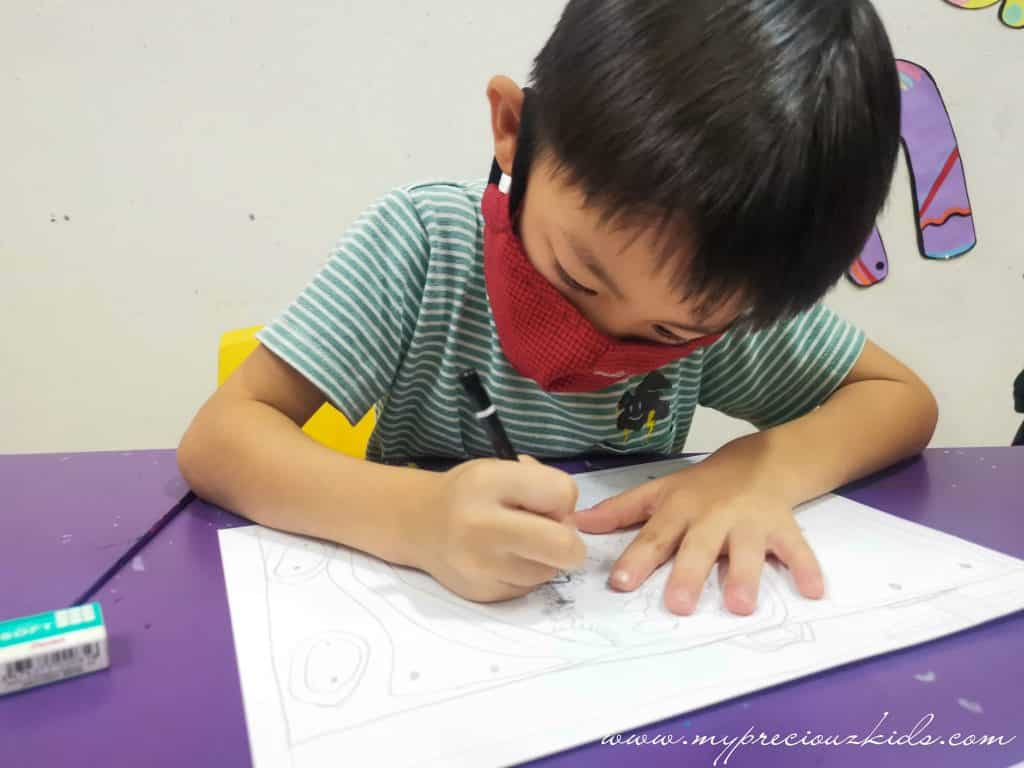 Thereafter, would be to produce 2 hand drawn strips of film roll, to guide them a bit so that the kids don't need to think too hard about what to draw, Teacher Jay asked them to draw based on a)photograph of themselves in a place, b)imagination and c)favourite food. Small C had a great time doodling on the 2 strips of paper which will be the film strips that go into the camera.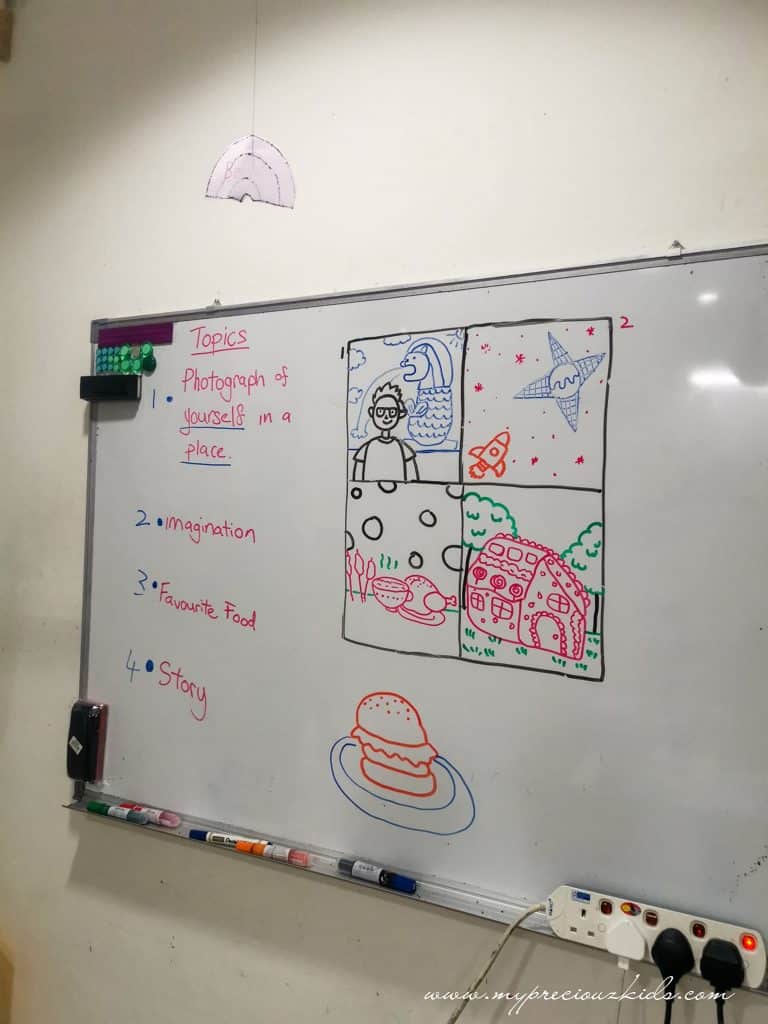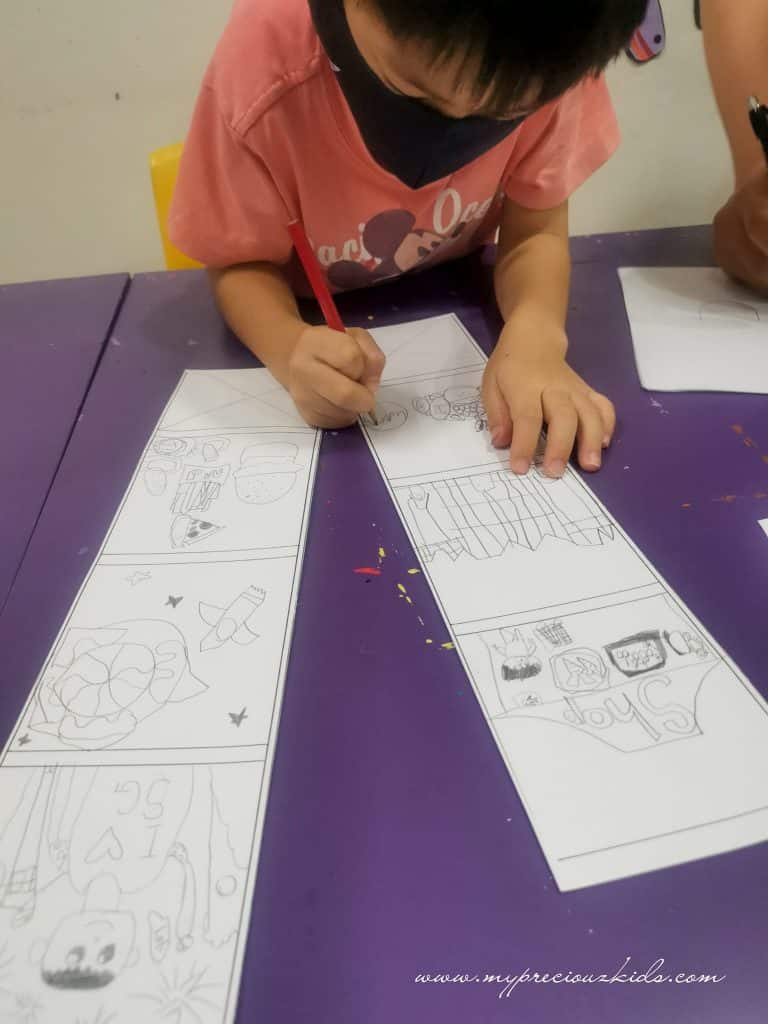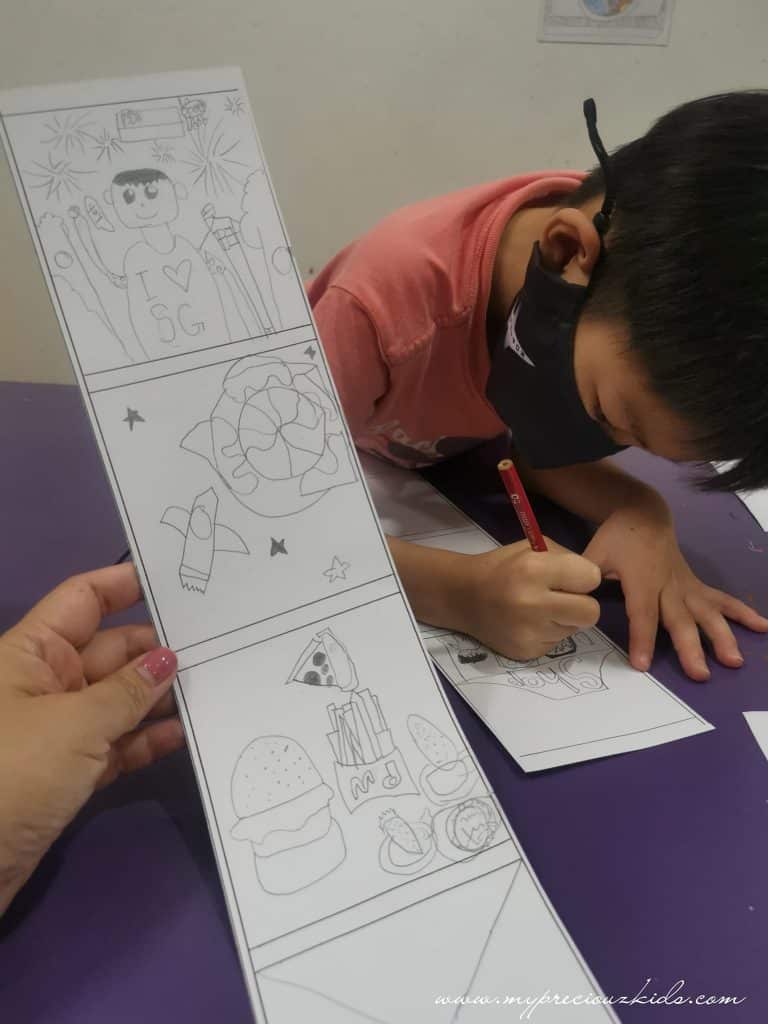 For the third week is to paint the cardboard camera and to add features such as buttons and flash light! As real as it can get!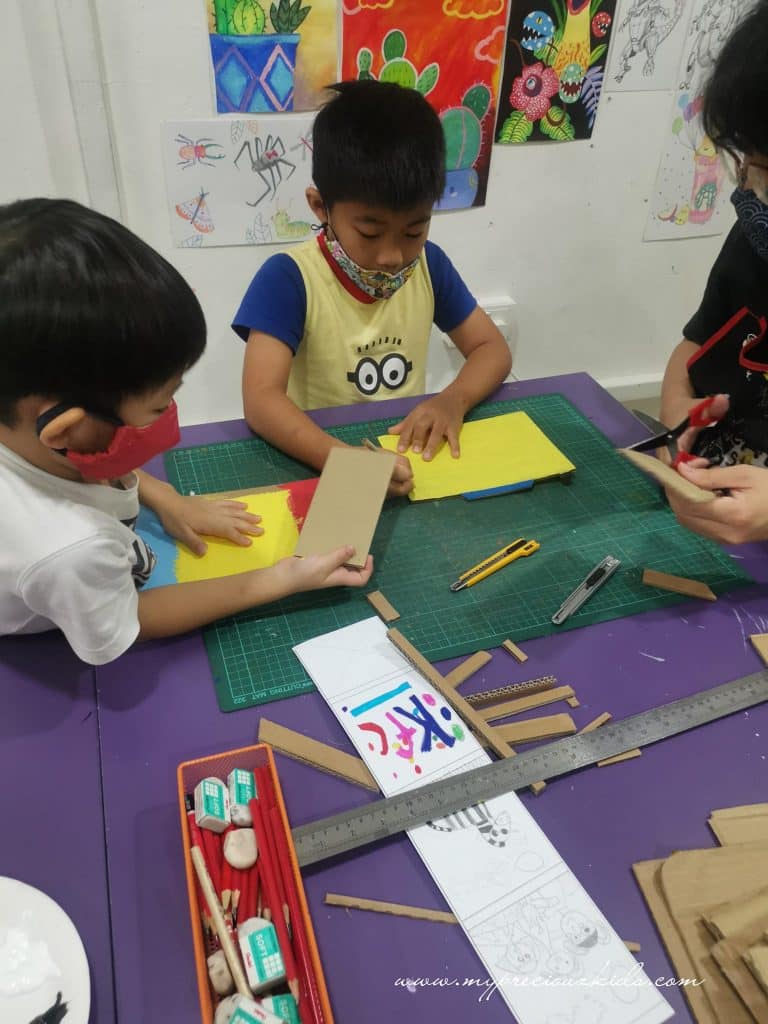 And for the final week is to put it all together with film strips that are beautifully coloured. This final masterpiece is great for pretend play too! And what we can even add on at home are more film strips that small C can doodle on!
Small C enjoyed his classes tremendously as he can independently draw and express himself through drawing. With little hand-holding, he is given lots of room to explore things he wants to draw and often able to produce creative artworks under the guidance of Teacher Jay. 
We can't wait to see what are the themes for the final term of 2021.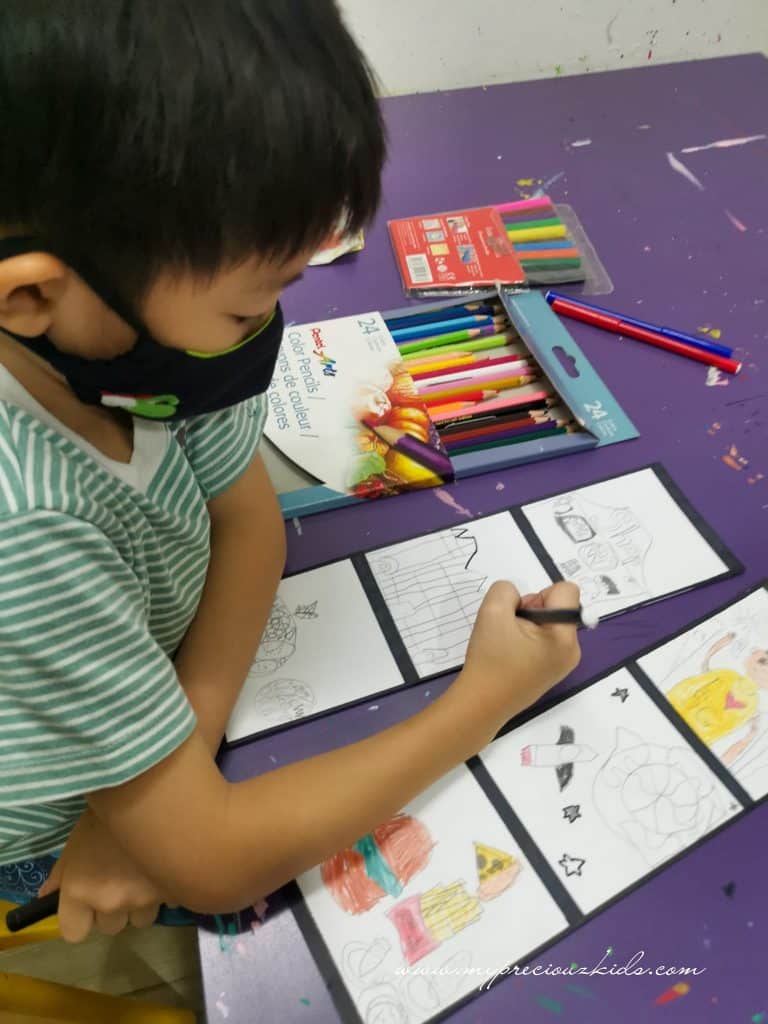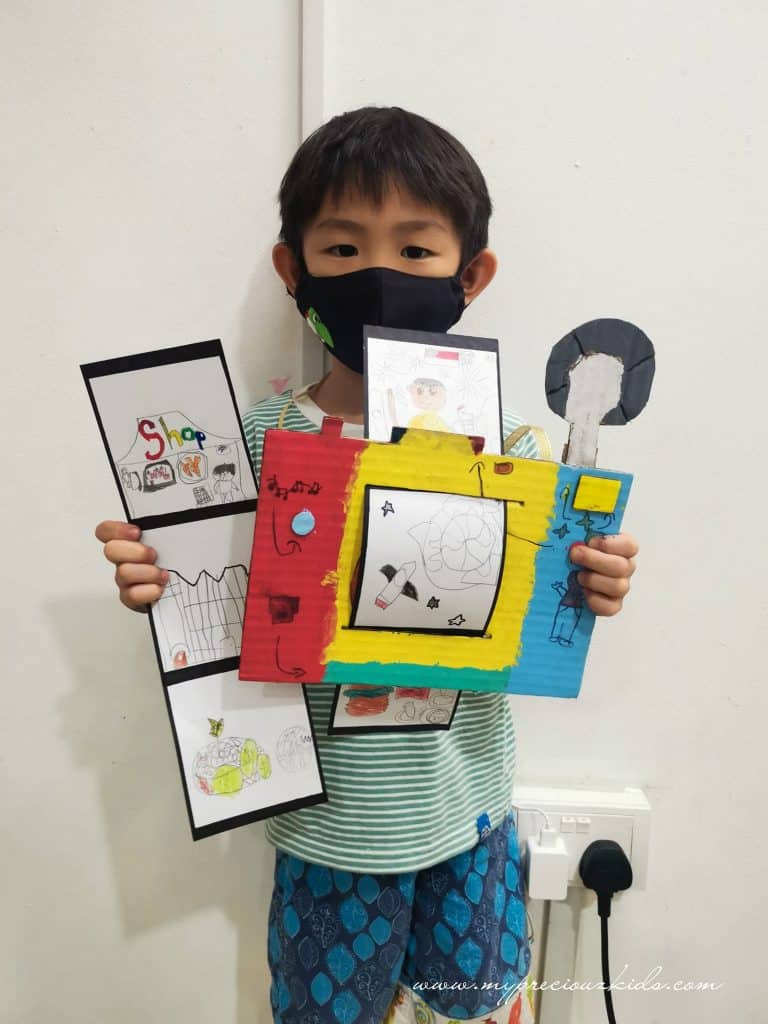 Heart Studio
1 Charlton Lane #01-04, Singapore 539631
(65) 6554 7563
Wed-Fri: 10:00am to 8:30pm, Sat: 9:30am to 6:00pm, Sunday: 9:30am to 4:30pm
Share the article