There is always something new, fun and creative  to learn at Heart Studio and this term we dabble in product packaging through the theme My Favourite Snacks. Small C had a difficult time choosing his favourite snacks as he has so many – he decided on Haw Flakes and A&W. The kids are free to draw and paint whatever they fancy and this also a way of self expression that is highly encouraged at Heart Studio's art classes for kids.
For the first week, the kids will explore the different kind of snacks and its packaging and down to choosing 1 to 2 snacks for their final art work. After first week of sketching, they will transfer what they envision in their first sketch into the art paper and painting of the silhouette of the snacks.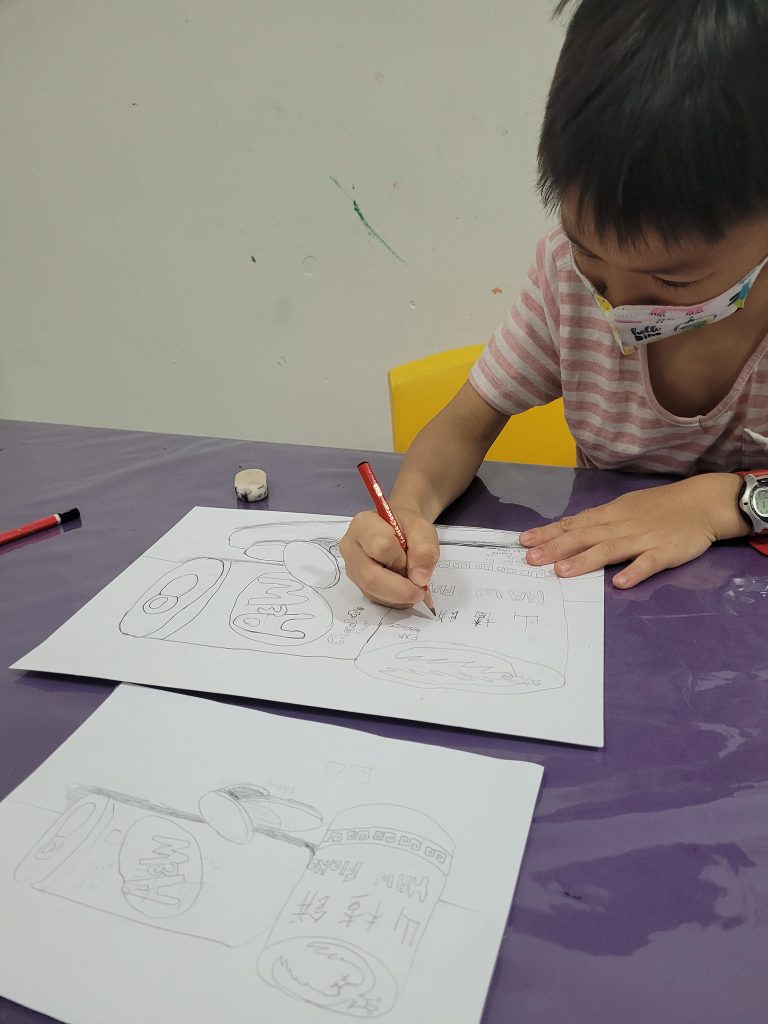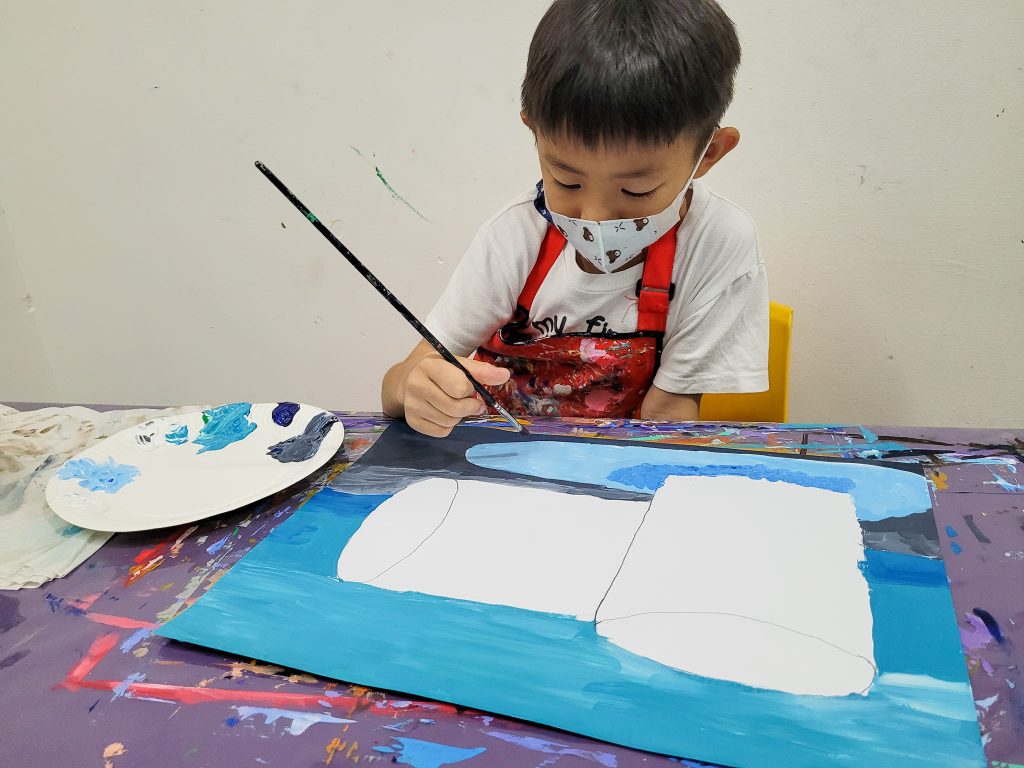 Once the silhouette is formed, the details of logo and salient details of his packaging of his favourite snacks are added to make it look like the actual packaging. Small C even wanted to use pointillism as his painting technique coming from last term's art work reviewed here. You can spot some of the pointillism art strokes below.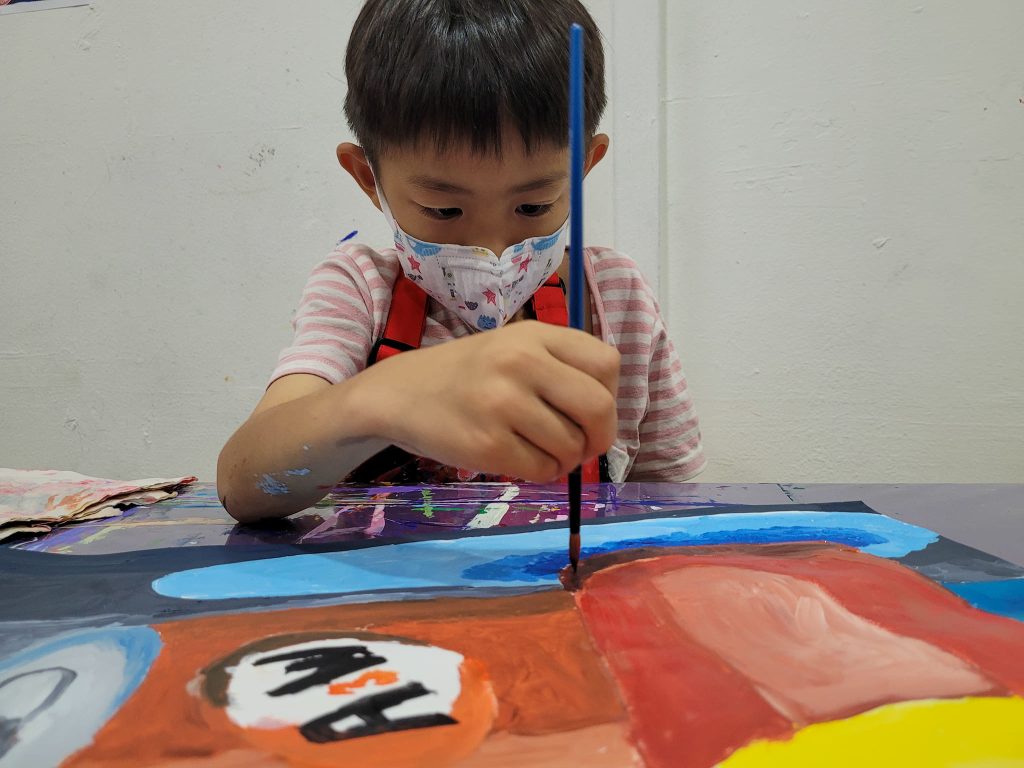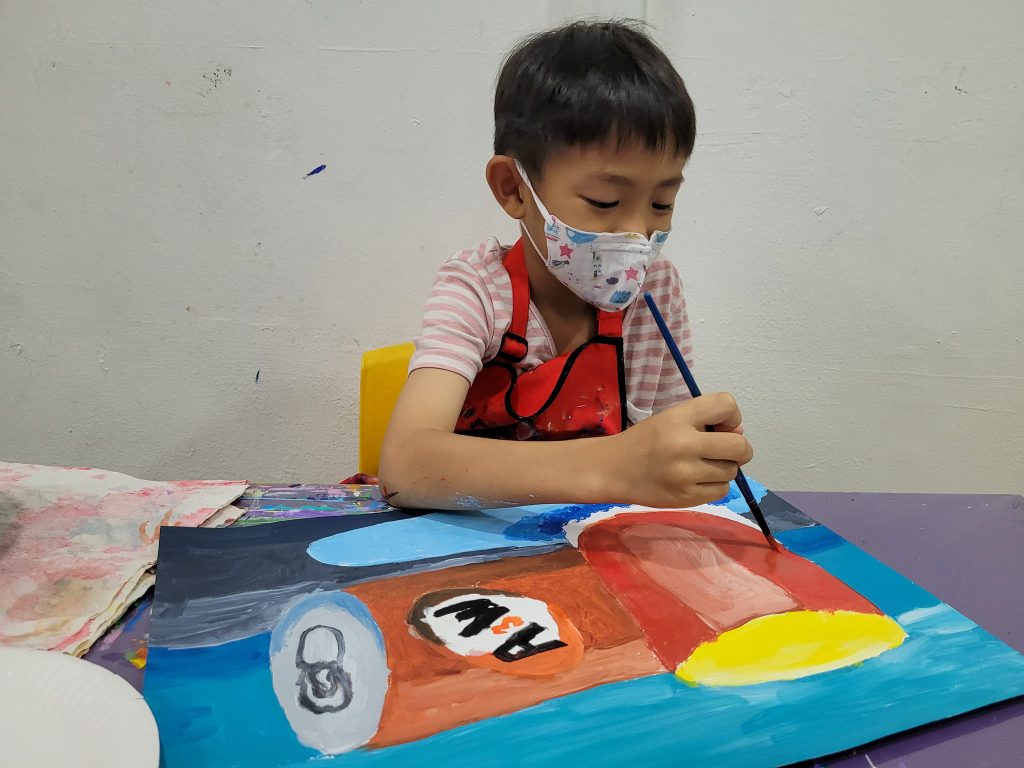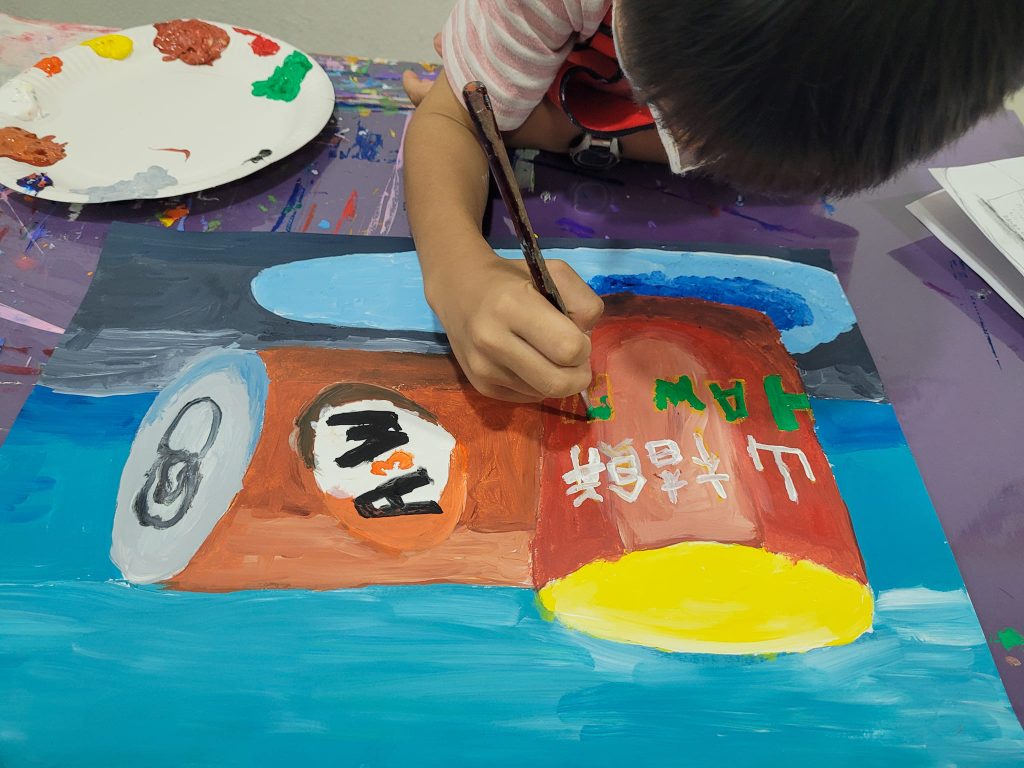 For the final week is the refinement of the smaller details  – shadow, details on the packaging and outlines, he used the finer black marker to bring the logo more defined and real.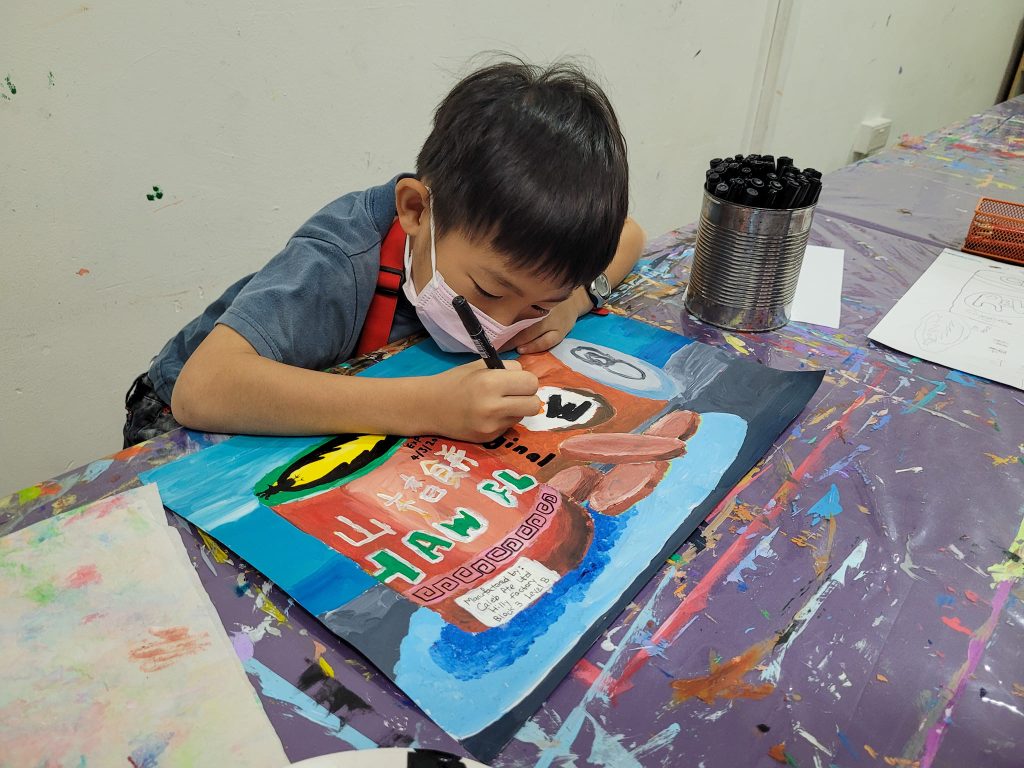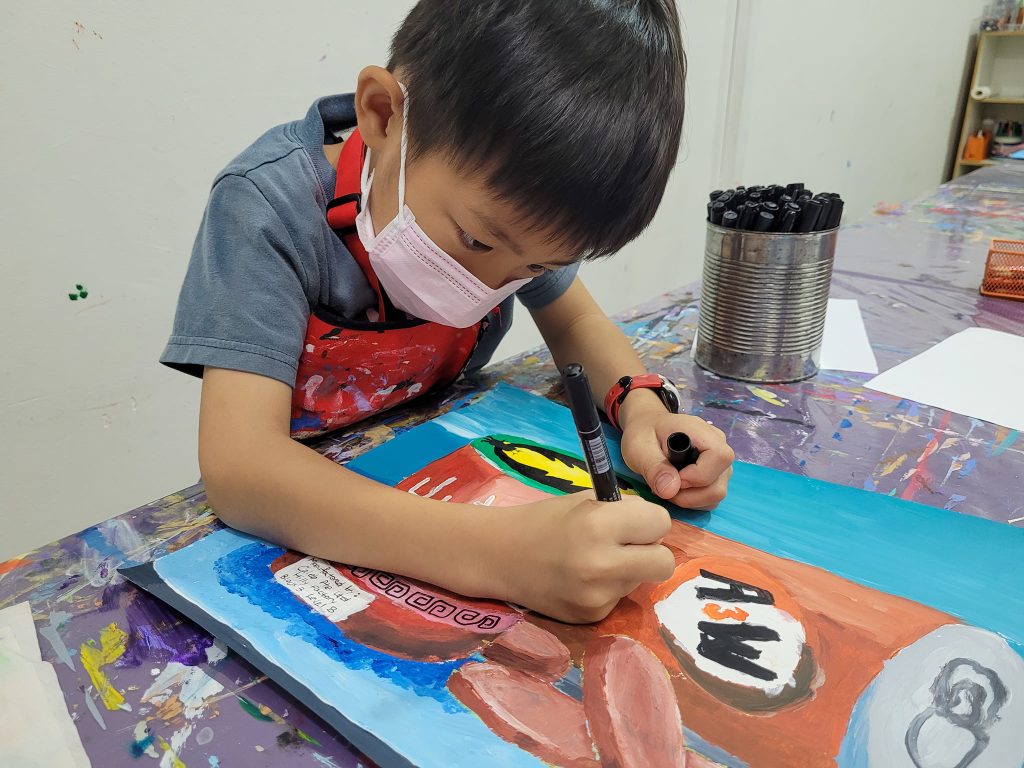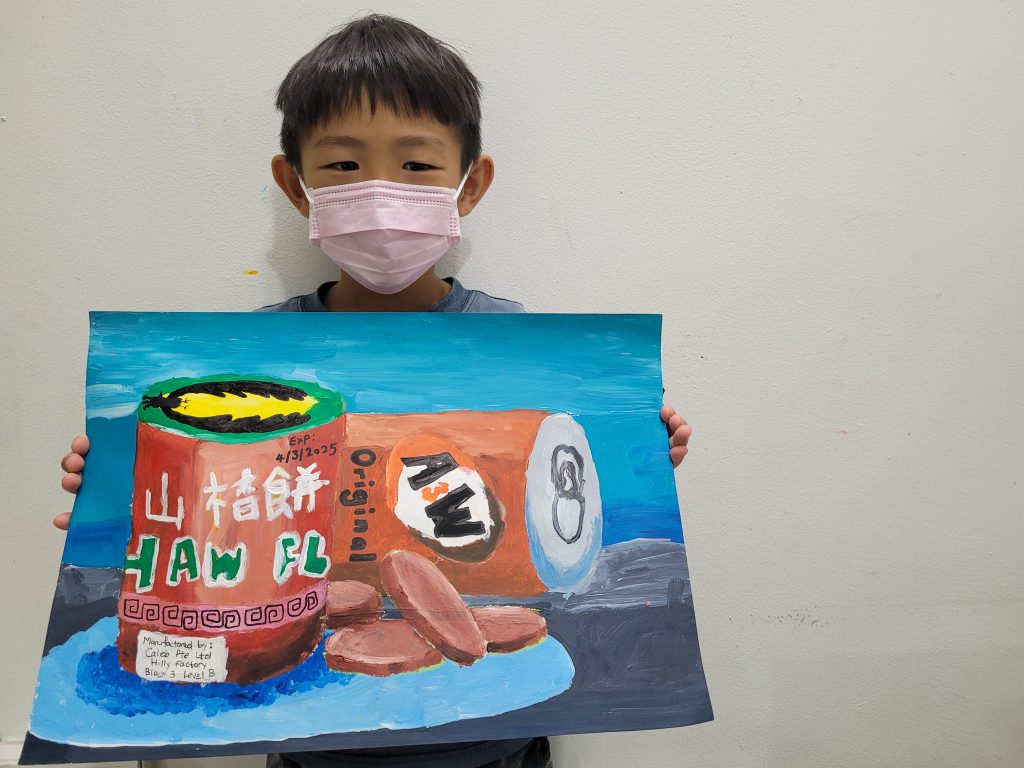 Don't you think this is his best piece to date ? I think so as this is like real-life still and for a 7 year old to draw this I think  this is pretty impressive –  as real as it can get with expiry date and manufacturing data all included! 
Do check out  Heart Studio fun art enrichment classes  for children as young as 3 and even to older kids who are building their art portfolio for DSA. Check out their newly launched June holiday art classes and programme too! 
1 Charlton Lane #01-04, Singapore 5396
(65) 6554 7563
Wed-Fri: 10:00am to 8:30pm, Sat: 9:30am to 6:00pm, Sunday: 9:30am to 4:30pm
Share the article