Even after more than 1 year with Heart Studio, there is always something creative and fun to learn as art is a wide subject. For the final project of Term 1, small C got to dabble in something he has not explore before – pointillism and Georges Seurat who was created this art technique in the 19th century. This painting technique is the practice of applying small strokes or dots of colour to a surface so that from a distance they visually blend together.
The children were given the liberty to draw anything they wanted, so no prizes for guessing small C latest craze – soccer, so he merged his soccer jersey, his watch and a trophy as the objects in pointillism art work. The kids are free to draw and paint whatever they fancy and this also a way of self expression that is highly encouraged at Heart Studio's art classes for kids. 
With little hand-holding, the children were guided through 4-week to draw and paint and the satisfaction when an art work is completed was immense. In fact, I would think that the children can easily recreated what they have learnt on their own too at home as they had internalised each and every step.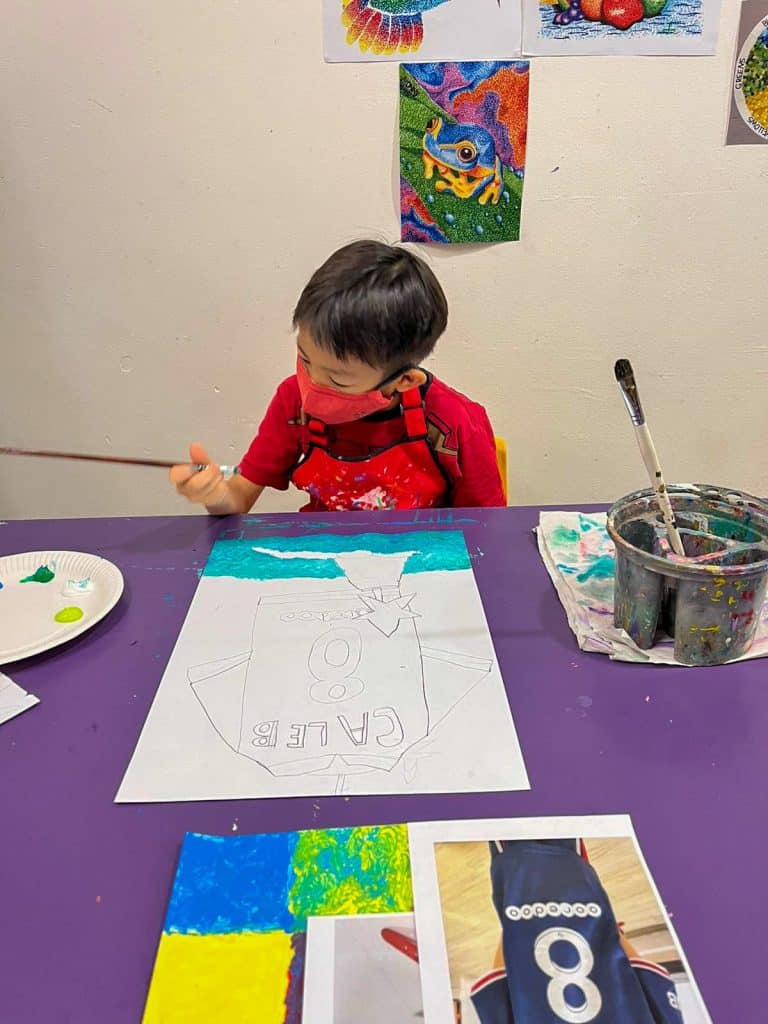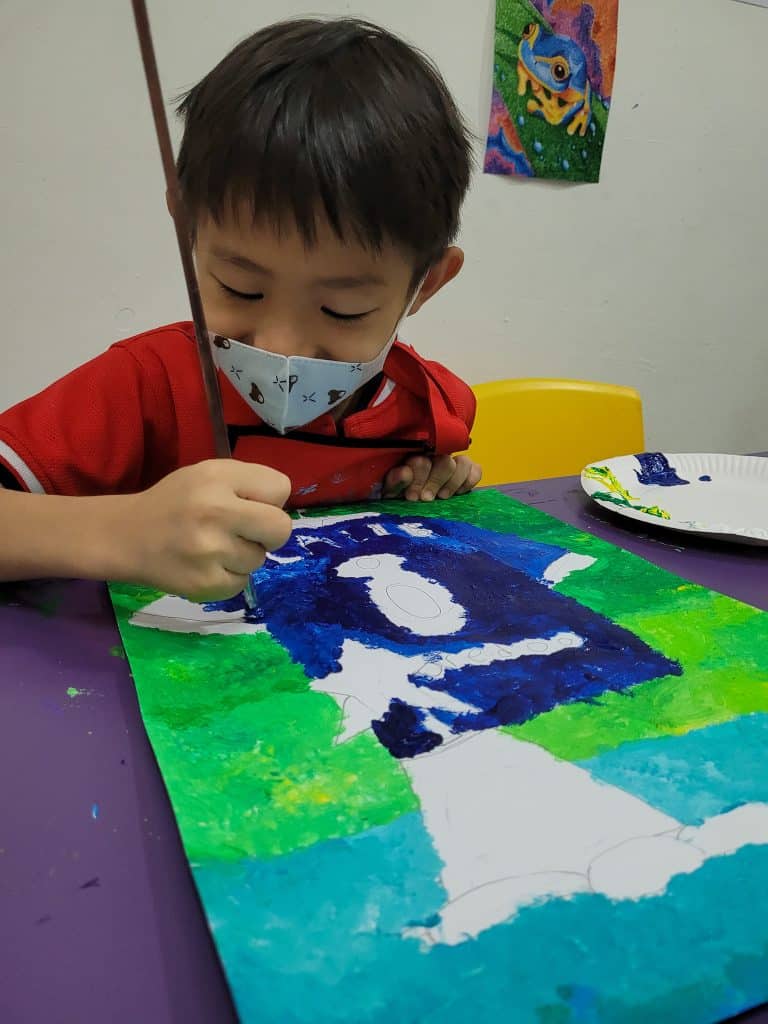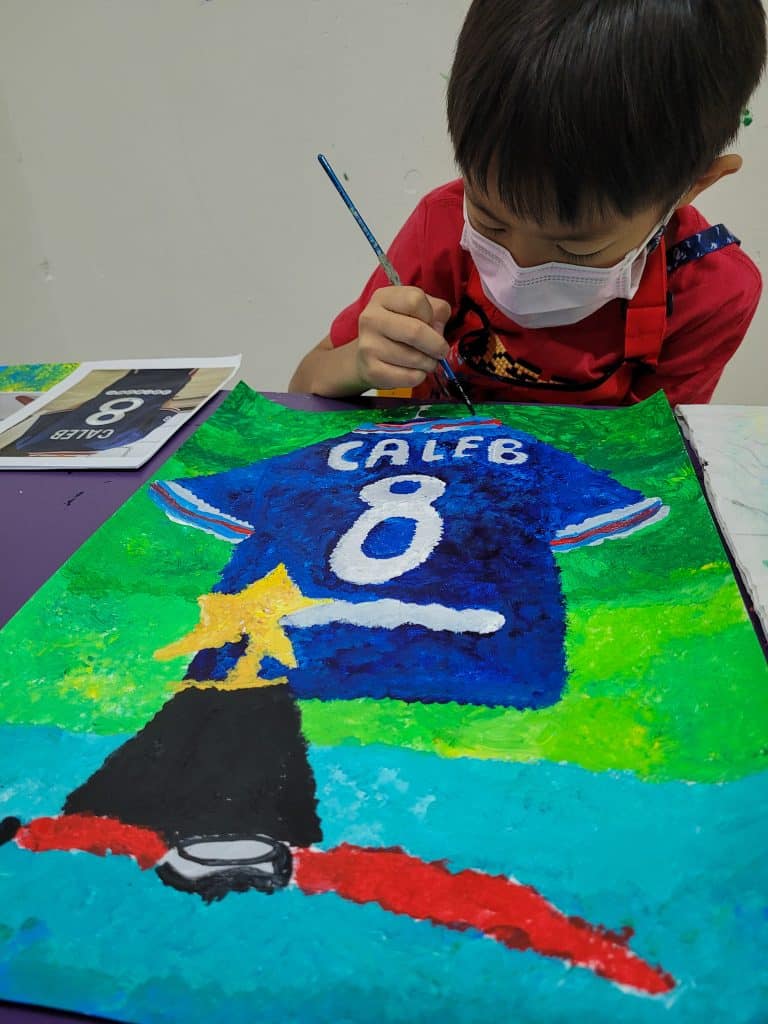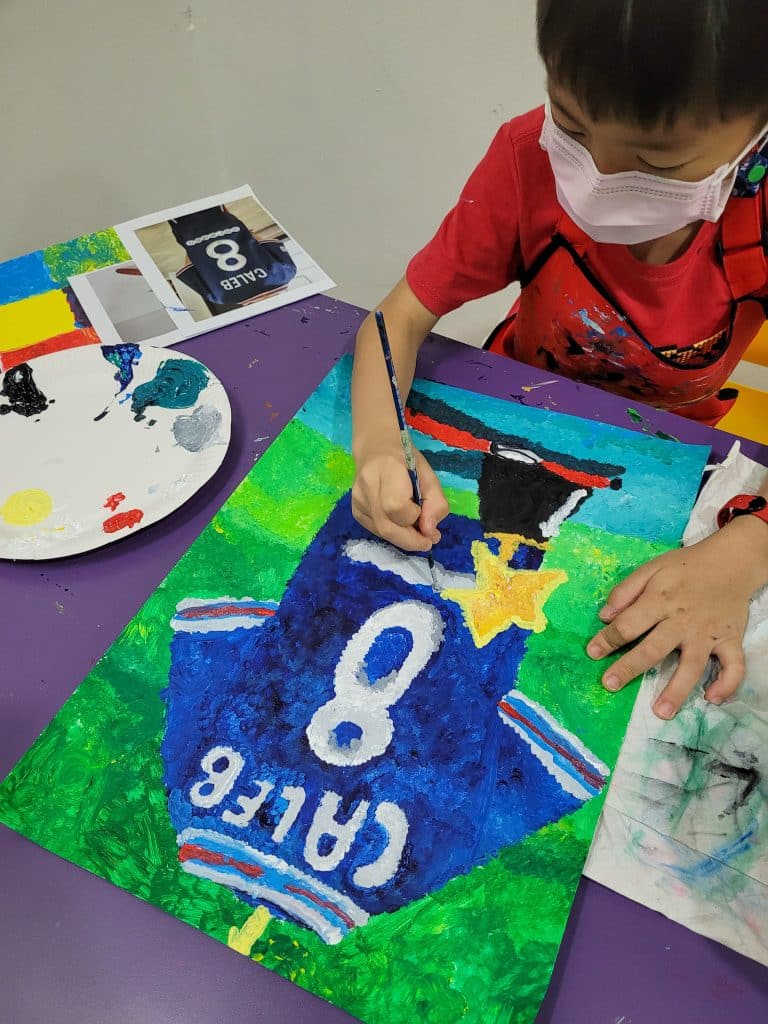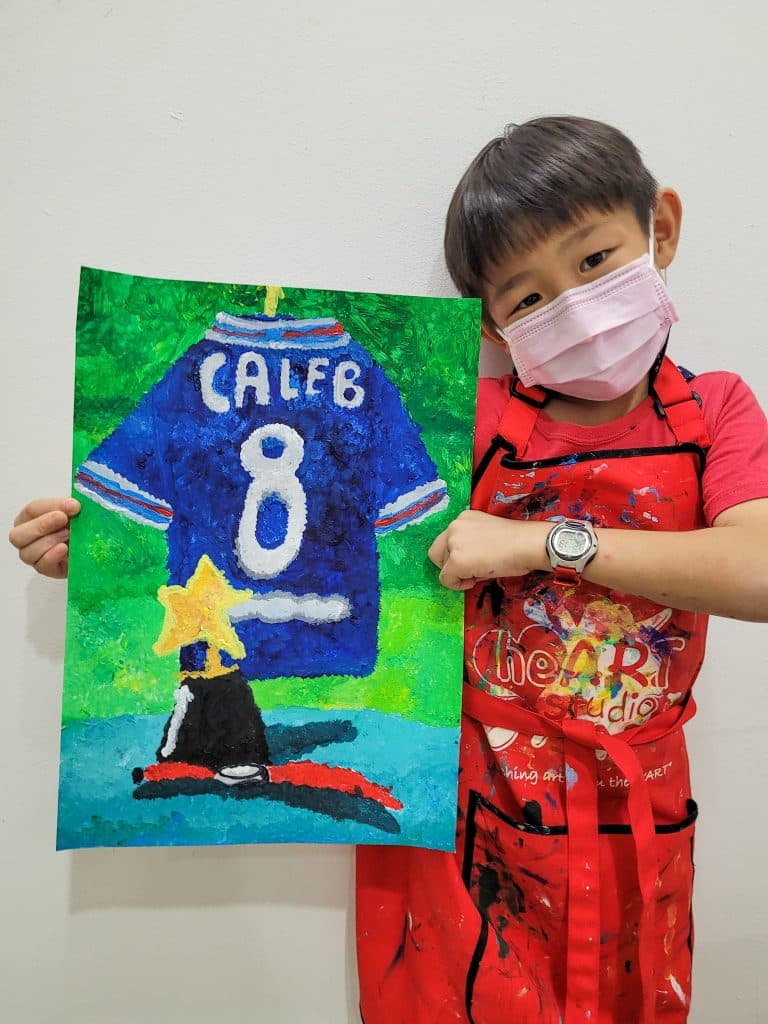 Do check out  Heart Studio fun art enrichment classes  for children as young as 3 and even to older kids who are building their art portfolio for DSA and also the March school holidays programme too! 
1 Charlton Lane #01-04, Singapore 5396
(65) 6554 7563
Wed-Fri: 10:00am to 8:30pm, Sat: 9:30am to 6:00pm, Sunday: 9:30am to 4:30pm
Share the article