I have a big fan of Sudio and had reviewed many Sudio wireless earphones so I swear by it. It was Sudio that first introduced me to the world of wireless earphones. In fact every one in my family owns a pair as Sudio manufactures the best wireless earphones, we use it for work, study, play, entertainment, multi purpose really. Of them all, my favourite thus far is my pink Sudio ETT in terms of sound quality, battery life and I am biased it is in pink , but now the latest Sudio flagship model Sudio E2 is the latest generation of the best selling Sudio ETT model and is the most advanced earphone to date. 
At first sight
With 4 unique colours – Sand, Electric Grey, Black and Jade, I chose Electric Grey so its uniqueness of its colour, think so far the pantone has not been featured on Sudio earphones as yet.  I was also very attracted by the distinct purple hue on the touch button truly unique ( The other 3 colours did not feature this unique colour on their touch button) , so the combination of grey and purple really truly a class combination.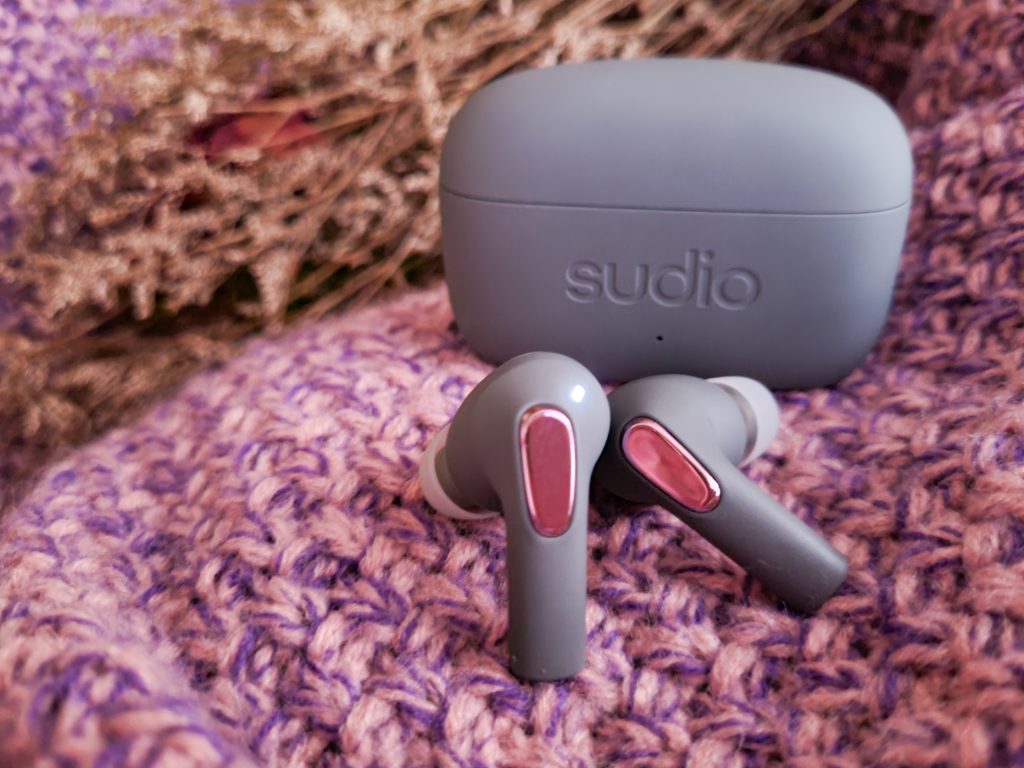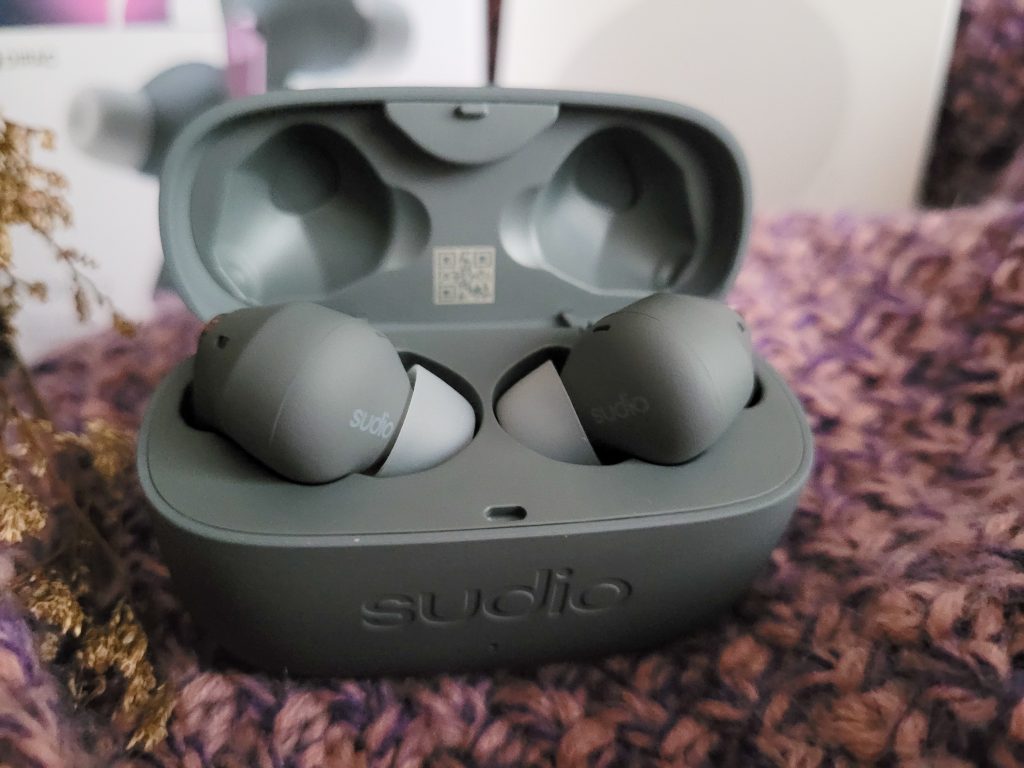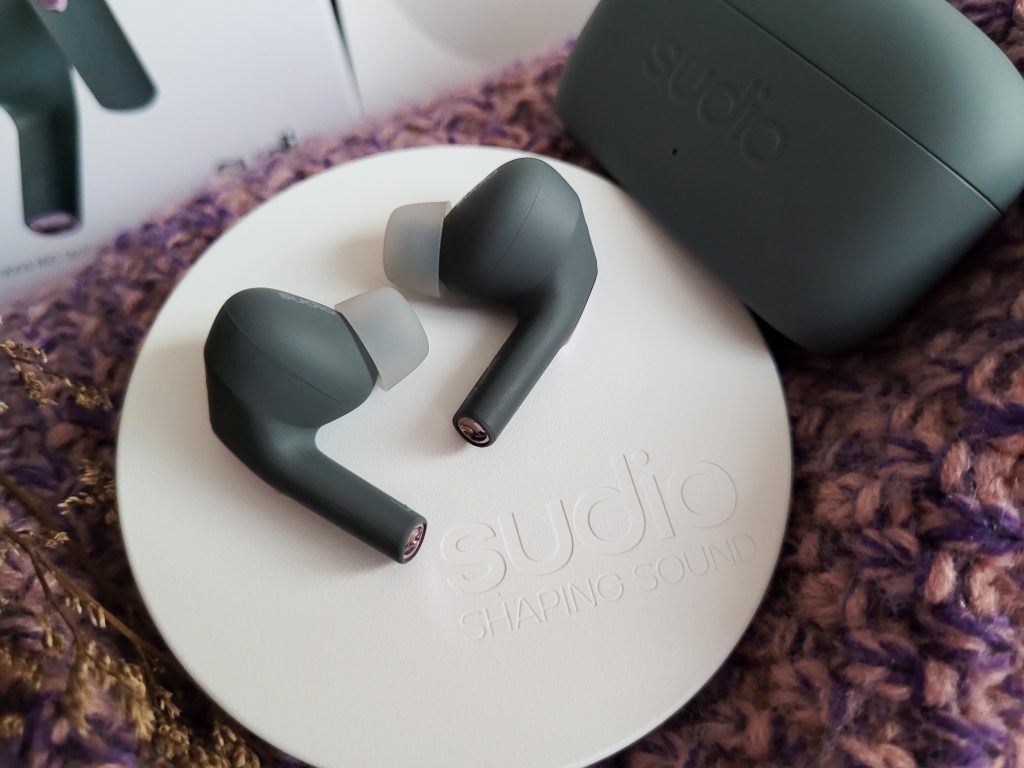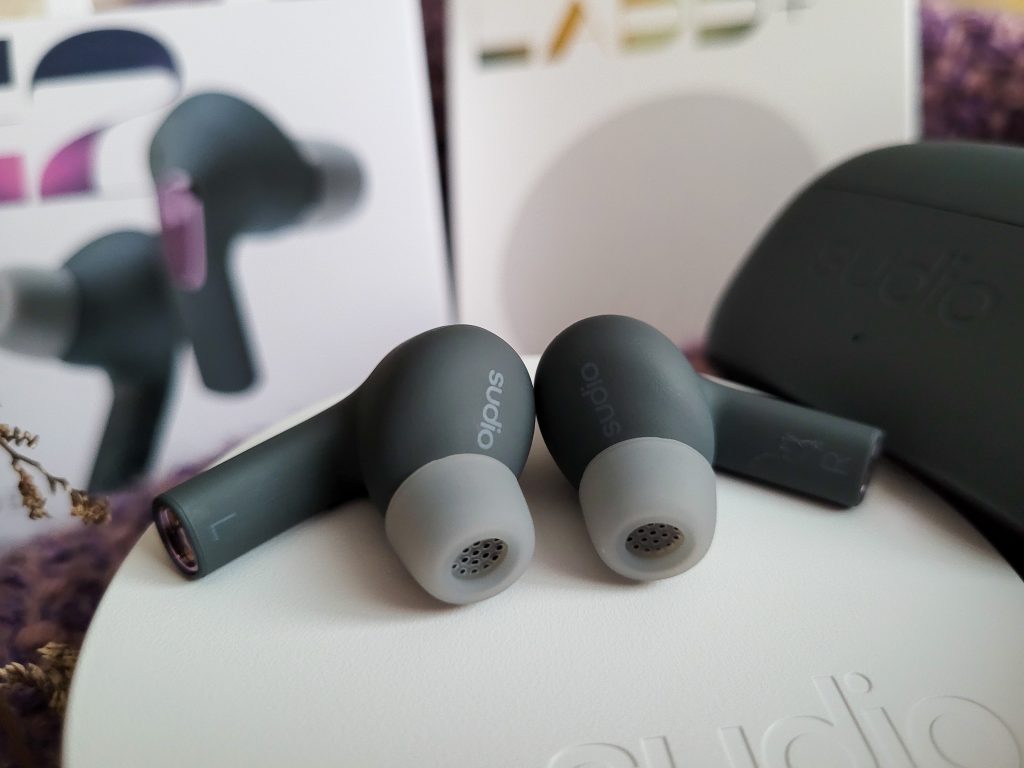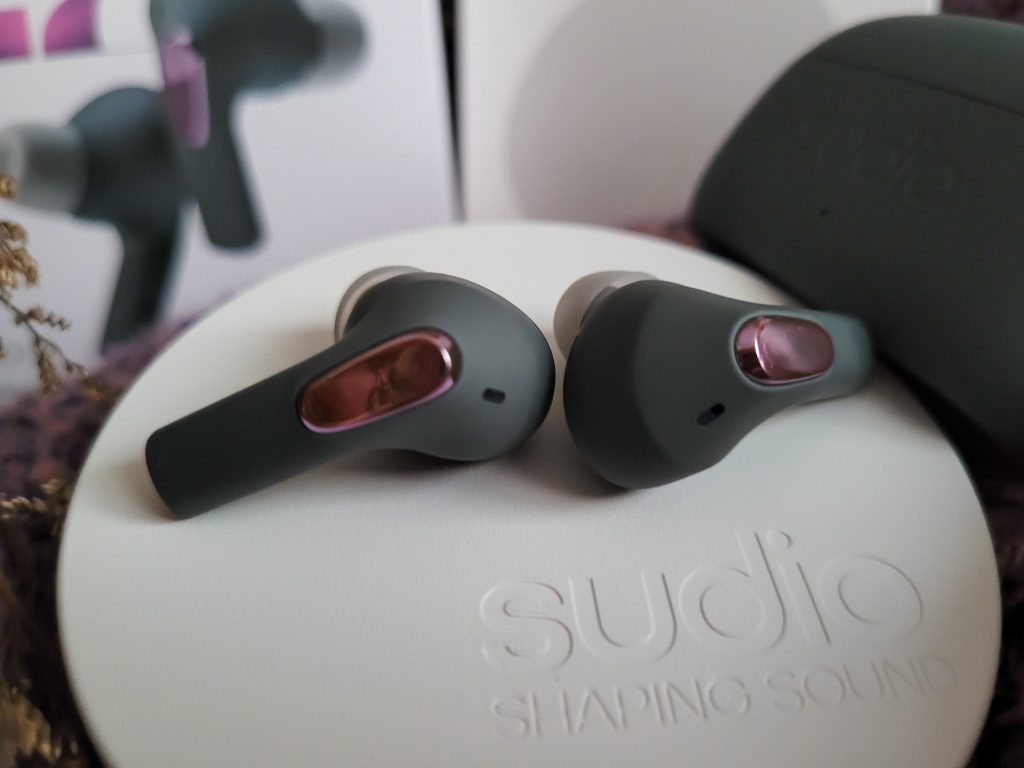 The charging case isn't the most compact, slimmer than most but it is longer also but what is packed is  the smallest I the power to charge under 10 minutes for 2 hours.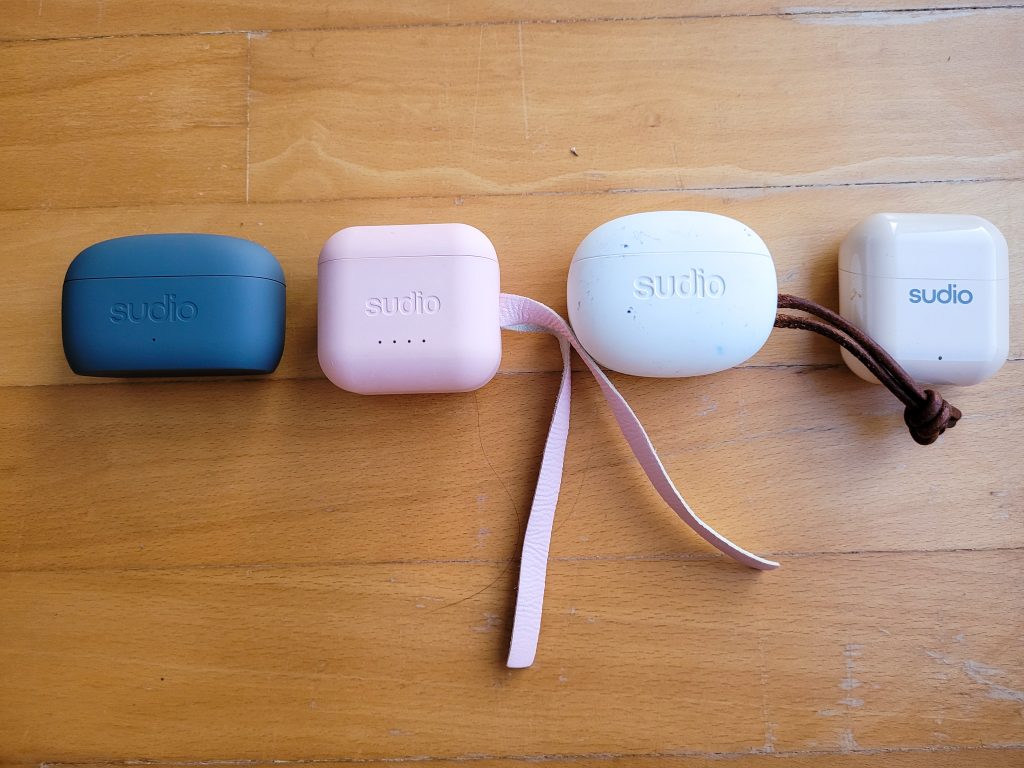 Using it
What is so outstanding is sound quality for music and calls, deeply immersive Dirac Spatial Audio and Hybrid Active Noise Cancellation (ANC) combined with VividVoice technology for clearer calls. 
Spatial audio simply means the played sound seemingly comes from a pair of premium stereo speakers in front of you instead of inside your head. So I did try to toggle between its predecessor Sudio ETT and Sudio E2, to hear the difference, truly a different class in soundstage (thereafter I realise you can actually switch on/off the spatial audio in this new set to tell the difference too)  Together with DIRAC Spatial Audio, the Hybrid ANC give you the most complete noise cancellation possible. And for work calls , TEAM meetings, the VividVoice technology can isolate your voice and filter out the rest making it easier for the other party to hear you for clearer voice calls. 
Sudio E2 supports wireless charging and check this out 10 minutes fast charging for 2 hours use and supporting a total play time of 30 hours. In fact, I only need to charge it like a once a week as I use a few hours a day! For every purchase during launch, you will get a free Sudio Wireless charging pad if you prefer wireless charging.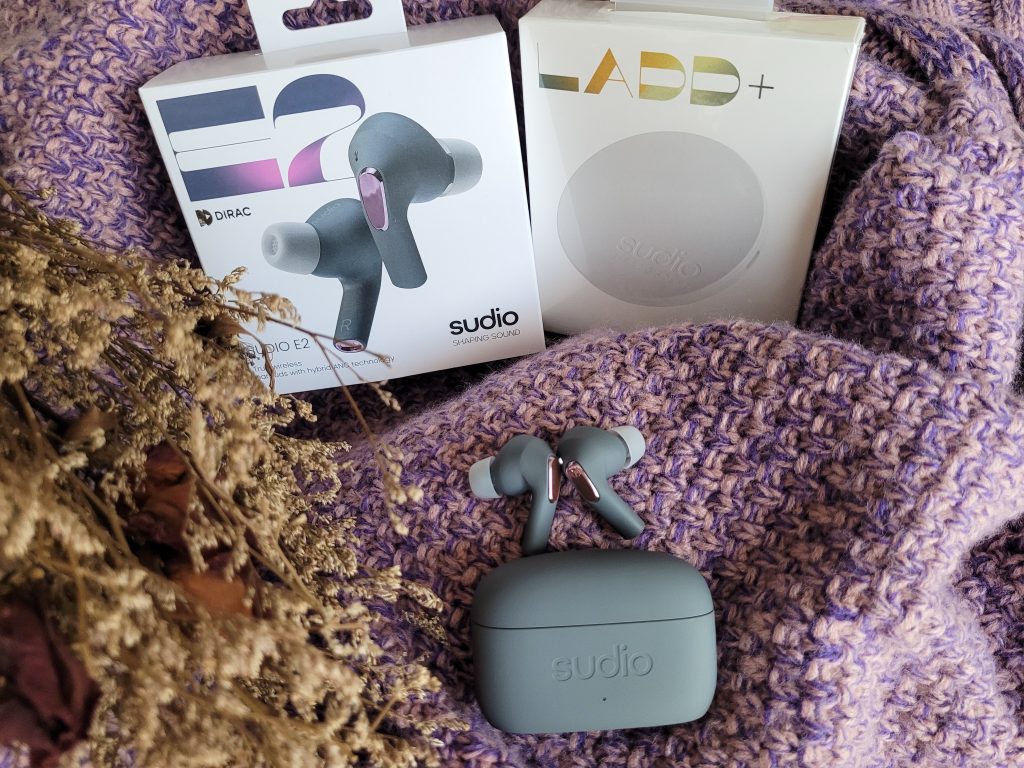 Loving it
Being the latest flagship product, the selling point is definitely in the amazing sound quality, even better than its predecessor Sudio ETT all thanks to its collaboration with Dirac another Swedish company which specialises in audio solution . Even though I am not an audiophile, I can definitely tell that Sudio E2's sound is a class of its own. As  I experimented by toggling with and without Dirac Spatial Audio, the spatial audio give more dimension and depth at all angles, quite easily discernible.
The audio quality of Sudio products has always been its selling point and they have truly outdone themselves with this levelling up of audio quality and of course its nifty and contemporary design –  fashionable and functional! You have to own a pair to truly appreciate Sudio at its best. 
As always with all Sudio products, it comes with free worldwide shipping, 3 years international warranty and 30 days no questions asked return policy. All you have to do is to wait for 3rd March when it is live, choose 1 of the 4 colours  –  Sand, Electric Grey, Black and Jade (don't be influence by me as each colour is pretty on its own), quote mypreciouzkids for 15% ,retailing at SGD189. Free wireless charging pad Ladd + with every purchase of Sudio E2.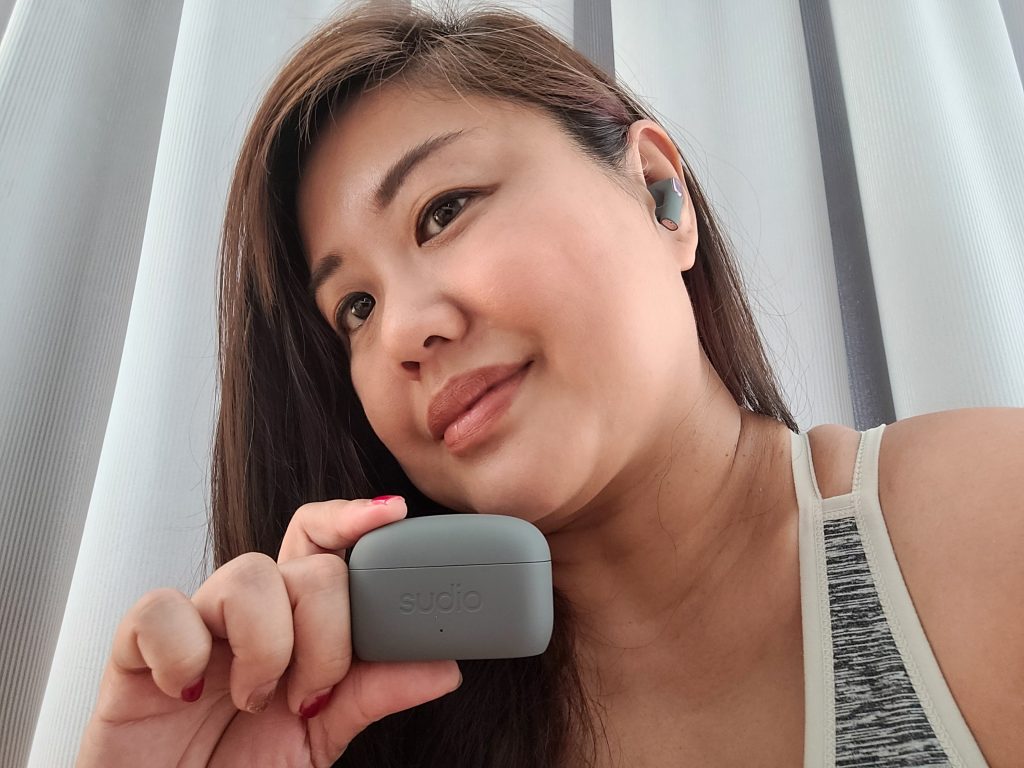 Disclaimer: This is a sponsored post.  No monetary compensation was received. All opinions are my own. 
Share the article