My kids have very sensitive nose and often wake up with sinus and stuffy nose. So I need to ensure the best air quality in their bedroom for their sleeping hours. I have achieved high quality air using the most advance air purifier in Singapore   Cosmo Pro® Air Purifier.
If you have not heard of Cosmo Pro® Air Purifier , I will love to introduce to you the sleekest air purifier in Singapore by giving you 6 reasons why this is purified is rate the most advance air purifier in Singapore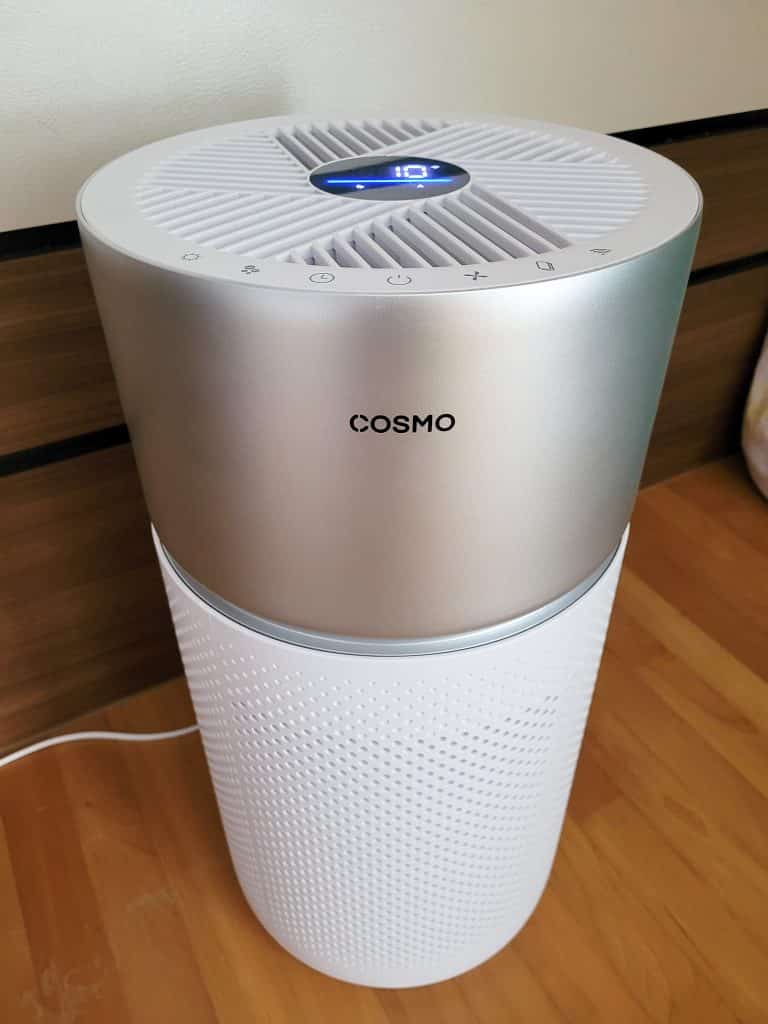 1. Filters 99.97% of all airborne particles
With its 5-in-1 HEPA  (high-efficiency particulate air) filter , the purifier  filters out 99.97% of air pollutants like pollen, dust, bacteria, tobacco smoke and even Covid 19 virus. 
Using intelligent AI technology, PM2.5 sensor is able to defect with 99.9% accuracy. With connected to WIFI, the sensor can reference outdoor data to provide comprehensive air quality analysis.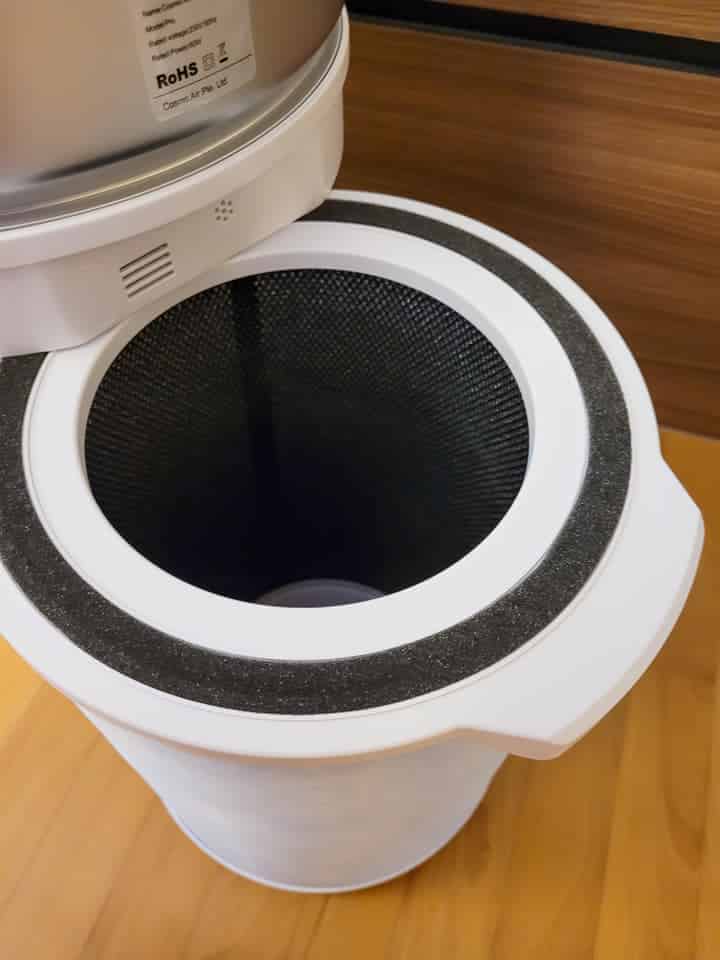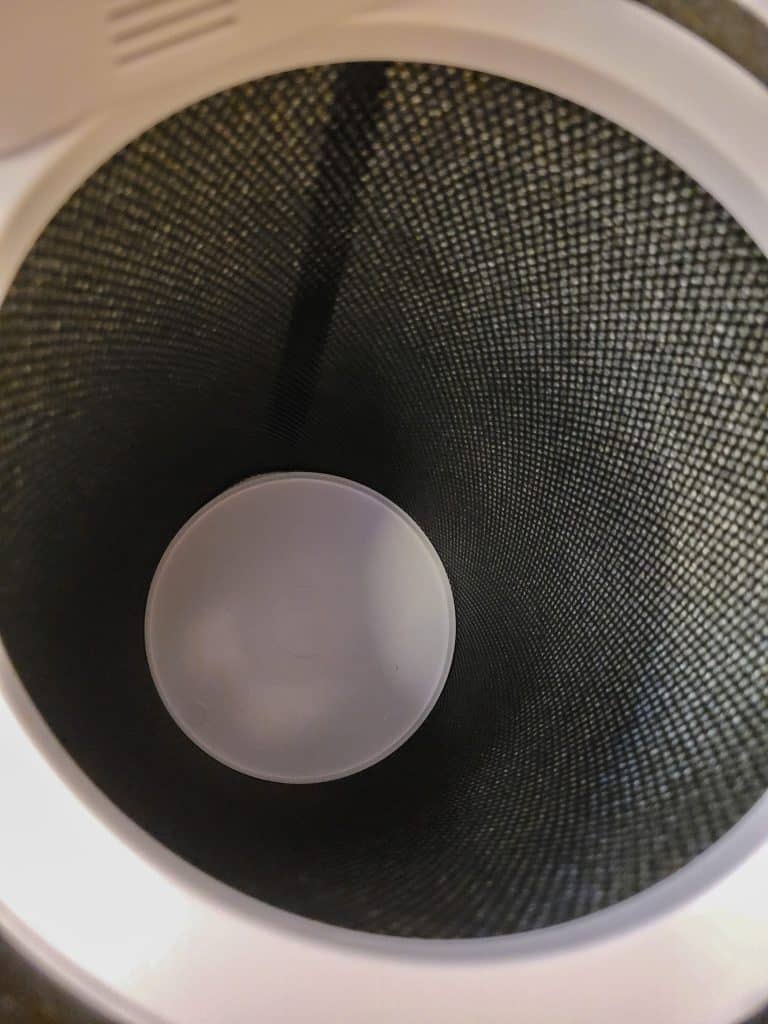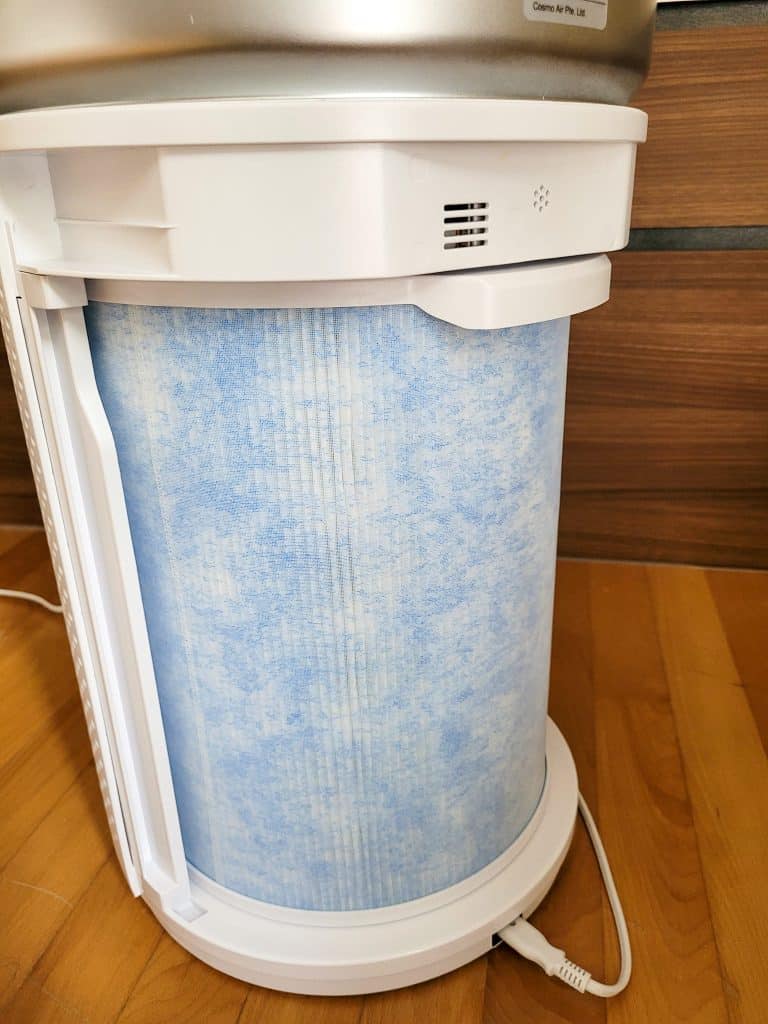 2. Cover a large up to 100 m2 using its 360 structural design  
Thanks to its 360  degree structural design, the Cosmo Pro can cover a large area of up to 100m2 as it covers the average household's kitchen, living room, bedrooms and toilets , perfect for pet owners too for air purification in all directions
3. Super silent at almost a whisper at 20dB   
With a sound level is almost at a whisper at 20dB which means it is so quiet, you'd forget it was even there. This is very important to enhance your sleep experience!
4. UVC Disinfection  
This purified also has a UVC lamp to kill microbes, disinfect within minutes .

5. Controllable through an app with wifi 
This is also a smart device meaning via wifi connectivity, i control this via an app Tuya Smart. So I can turn on and off the air purifier without going into the kids' room.  I can also monitor the air quality from the app on my phone, change mode, timer, virtually all the settings in the control panel can be done via the apps.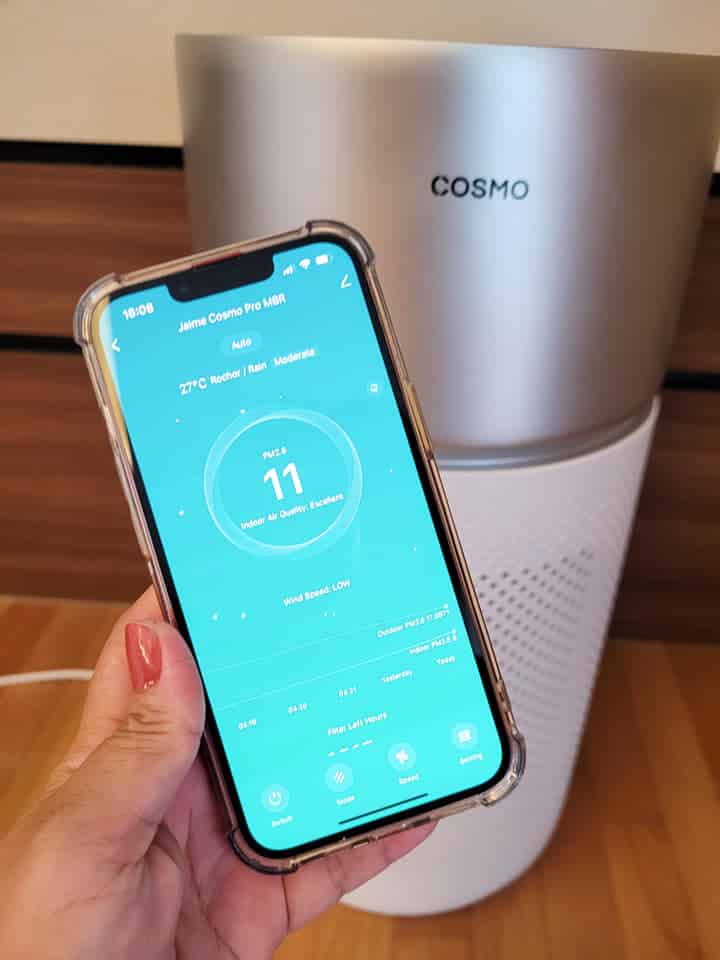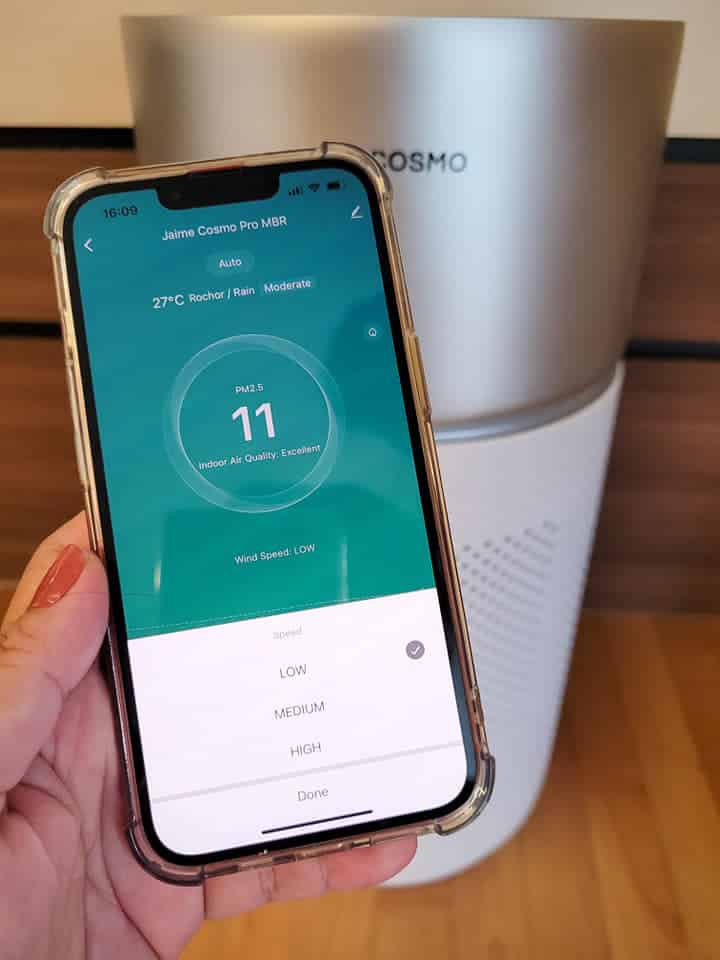 6. Compact and sleek design 
Measuring at a height of 58cm and width 29cm, the Cosmo is compact but twice as powerful, much more compact that more purifier in the market. Its sleek design matches any interior layout without compromising your ID overall look and feel.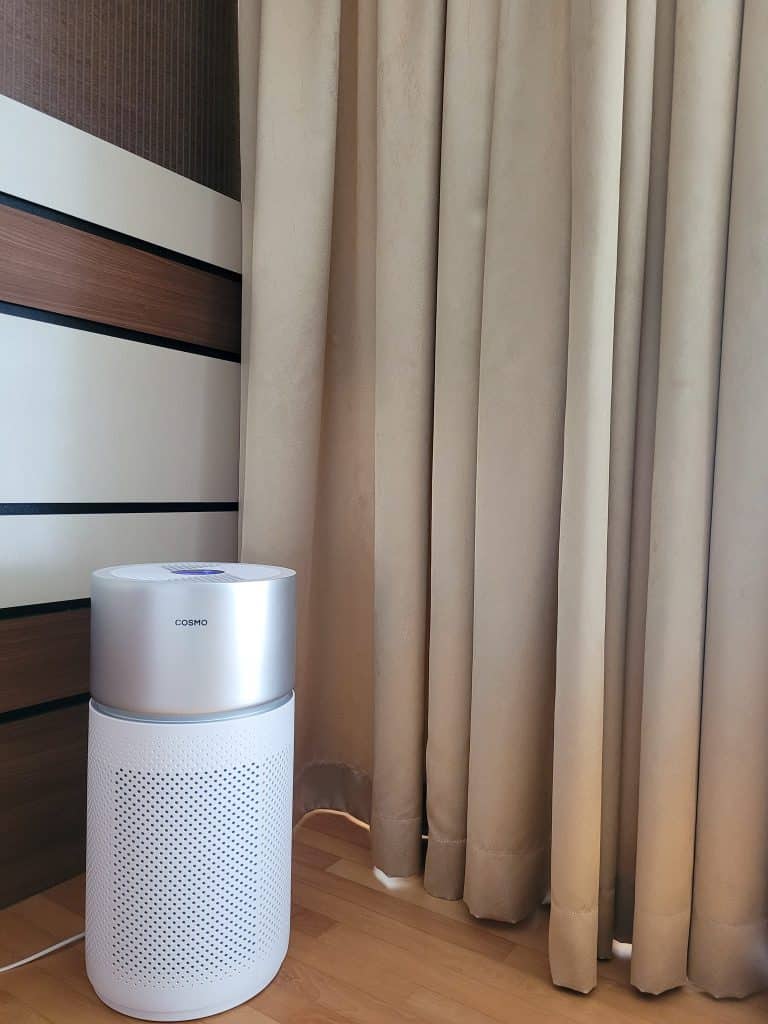 I have actually placed this in the kids room for better air quality during their sleeping time and also using the night which also enhances sleep quality and hope that they wake up with clear nose and no sinuses.
For pet owners, this is also a must have. Cosmo's carbon filter layer is fitted with an antimicrobial agent unique called Pet Guardian. This feature works in tandem with the activated charcoal to effectively neutralise odours from cats, dogs, small pets like rabbits, guinea pigs, hamsters, and birds.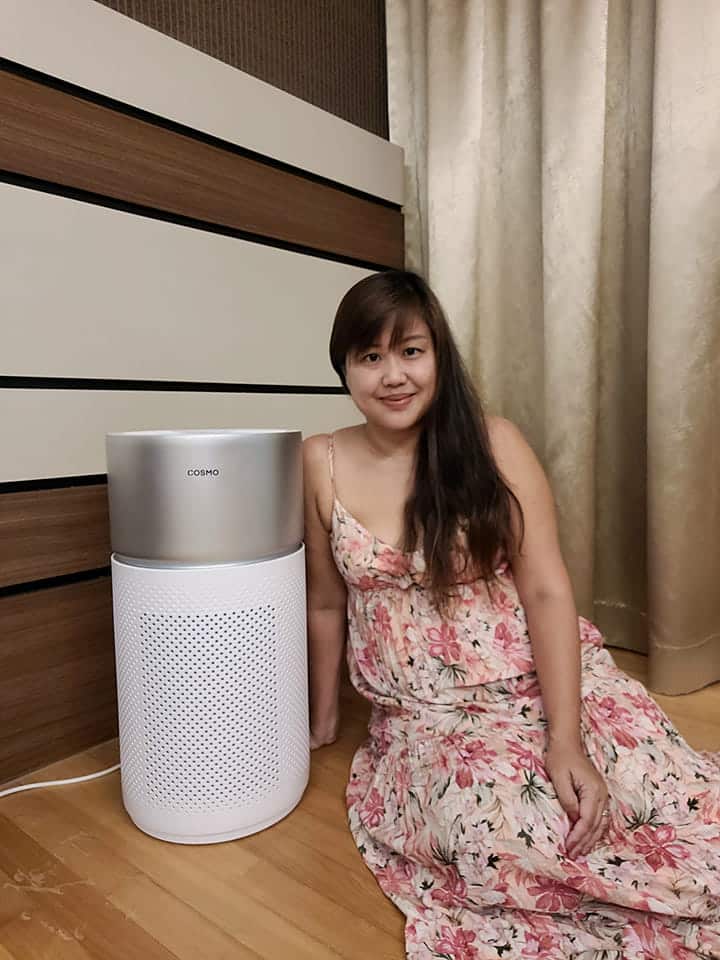 Try it out for your home as they have a  no-question-asked 20-day trial.
Currently it is an a promotional price of  SGD 499 which 29% off  its original retail price of SGD 699 and comes with first free 5 in 1 HEPA filter. It is also recommended for you to change the 5-in-1 HEPA filter every 12-18 months, depending on air quality and usage. Every order comes with 5-year warranty, free same-day delivery.
Cosmo Air Purifier 
Besides carrying 2 of the best models of air purifiers in Singapore , Cosmo also produces  Singapore's No.1 Technologically Advanced Water Dispenser –  Cosmo Quantum. Their award-winning German engineered water dispenser has been featured on The Smart Local, Best in Singapore, Local Guide and more.
Key Highlights:
1. COSMO™ Ultra Precision Filter that filters down to 0.0001 microns.
2. 6 Step Purification Care Process including a In-Built UV Sterilisation. No monthly/yearly maintenance or servicing costs are incurred, making the Cosmo Quantum more value for money than other brands.
3. Cosmo Quantum Water Dispenser is technologically advanced, yet simple to use. It only takes 3 seconds to change the filter.
4. Tankless design with alkaline water option, ensuring better health and enhanced cleanliness. No build-up of mould or bacteria as water is not stored for pro-longed periods.
For free delivery, 30 days free trial, 2 years warranty and deposit or instalment payment options available.
For more info, see their website  https://waterdispenser.com.sg/product/water-dispenser/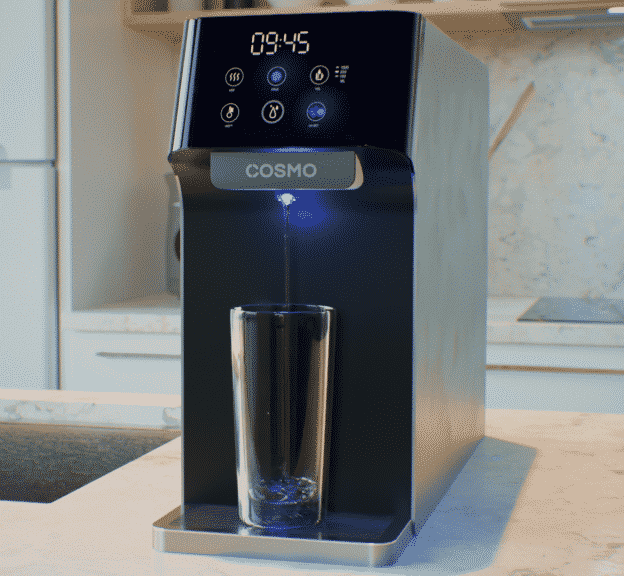 Cosmo Water Dispenser 
Facebook | Instagram | Website
Disclaimer: This is a sponsored post.  No monetary compensation was received. All opinions are my own.
Share the article