I have organised many children birthday parties since my eldest's 1st birthday party in 2010 with many themes  and many different venues but oddly, I have always skipped play gym as an option. The most common venue for me  is the condo's function room purely out of convenience and cost. Especially for full month celebrations, it is easy to run up and down if its my own's condo function room. Besides that,  the closest I did to a play gym birthday party was a full fledged restaurant in East Coast Park which has a play gym for its diners (which has since closed down). But that said, I have been to many birthday parties held at play gyms and knew how much fun the birthday kid and his friends will have and the host do not have to think too hard how to kids the kids entertained.
The mother of all play gym birthday parties would be Fidgets at the Grandstand with many party rooms and a huge play area. I do not fancy big parties as I feel awful for not being able to host and talk to each party guests. And I am very paranoid for losing my younger kids in the huge maze and structure when I do not have sight of them especially when I need to host and couldn't pay full attention on my kids.
Normally, I keep my parties very small for my own sanity, 15 to 20 kids the max so that we can have a cosy and intimate party.  On the record, this is the first time ever in my party hosting and planning years, I am doing a joint birthday bash for my youngest 2 boys whose birthdays are 4 days apart and my first at a playgym.
Its normally a very busy first half of the year for me as all kids birthdays are all in the beginning of half of the year starting from Feb, then April and now finally June. Every 2 months in the first half of the year, there is a party I need to plan. I like to be able to plan and DIY (as much as I can but nowadays I tend to be lazy as I can get cheap customised party decor from Taobao) the kids party and give my kids a small , cosy and yet memorable party with their siblings and their friends.
So as I have 2 birthday boys aged 1 and 3,  I need a venue which is not- too-big play area which are suitable for them and also their friends up to ages 10 (ie not too kiddish). After my extensive research for a playgym venue , I found a pretty new centrally located play gym Fun N Laughter at City Square Mall. I personally has not patronise the gym before , but my kids had with their daddy before and told me its was fun. Ok, truth to be told all play gyms are fun , big or small. The kids all do have a great time, its only the parents who are the ones distinguishing a good one from a not so good one I guess.
Based on what I gather from the internet, some special features ONLY found at Fun N Laughter are a huge snack and ladder floor game, projection room, a Tayo bus ride-on. The rest will be a  typical play gym with ball pits, air blasters, slides. Frankly, as a parent I get overwhelmed with big gyms where sometimes  I had a hard time locating my kids in the play structure. So sometimes a reasonably sized play structure is all that I asked for especially for my younger ones like the 3 year old. He can actually play and climb and slide unsupervised but I won't do that if the play structure its too huge or too tall ( I had a lost kid once at Kids Amaze Toa Payoh when I left small J to play on his own and  I didn't have sight because the structure was too huge and massive)
And its probably one of the few play gyms who has a toy shop at the front for some last minutes gift shopping or for me, I actually bought my cake topper from them the night before the party. They stock a great selections of Tayo and Pororo toys. I was in a hunt for Pororo toys  to be used as the cake topper as small J is in love with the penguin (wanted to incorporate it into the cake some how) and besides the toy store at Pororo Park, I think Fun n Laughter is the only other brick and mortar shop which carries Pororo toys.
There are some pictures of the play gym when I arrived at opening hours before the weekend crowd and my party guests arrive.  They even have a diaper changing facilities within the gym so that guests do not need to walk out the mall's baby room.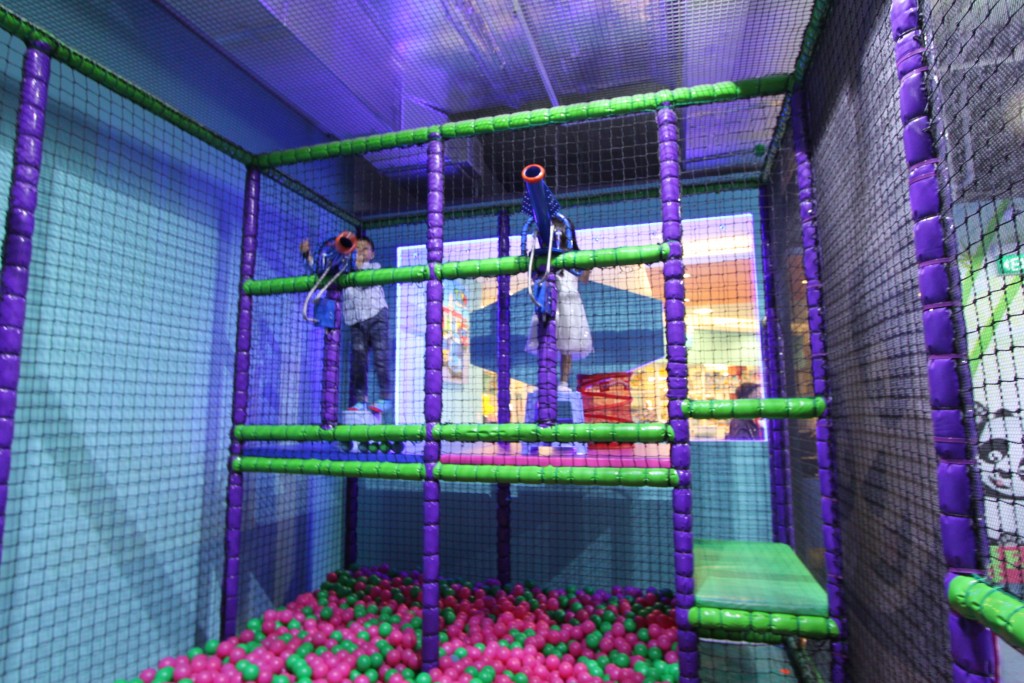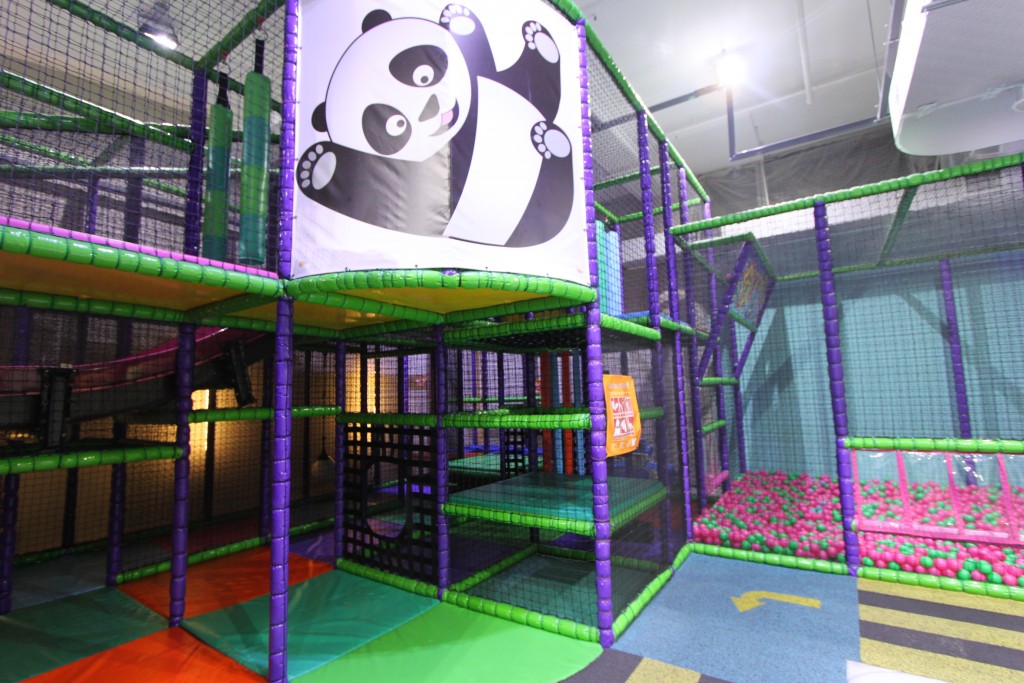 They were so kind let me come in the night before for 1 hour plus to setup the room so that I have pretty much done most of the decor before the actual day itself. It took a whole load of stress out of me.
They only have 1 party room which can catered to 15 to 25 kids.
When I was setting up my decor, the only problem I had was that the wall paper around the room was too loud for my party theme. If you have a underwater theme, this is perfect but I had an aviation theme birthday party and already purchased a banner. So what I did was to overlap a huge white background before hanging my birthday banner. Alternatively, you can easily have huge customised party backdrop of 120mx 120m/150m to cover the existing underwater backdrop.
All set for my boys' combined bash, and at the end of the party, every kid including the 1 year old boy had so much fun, coming back to the point , to all kids all play gyms are fun irregardless of size! Of course, I have some basic requirements which are easily met – slides, ball pits, air blasters! Sharing from pictures from the parties: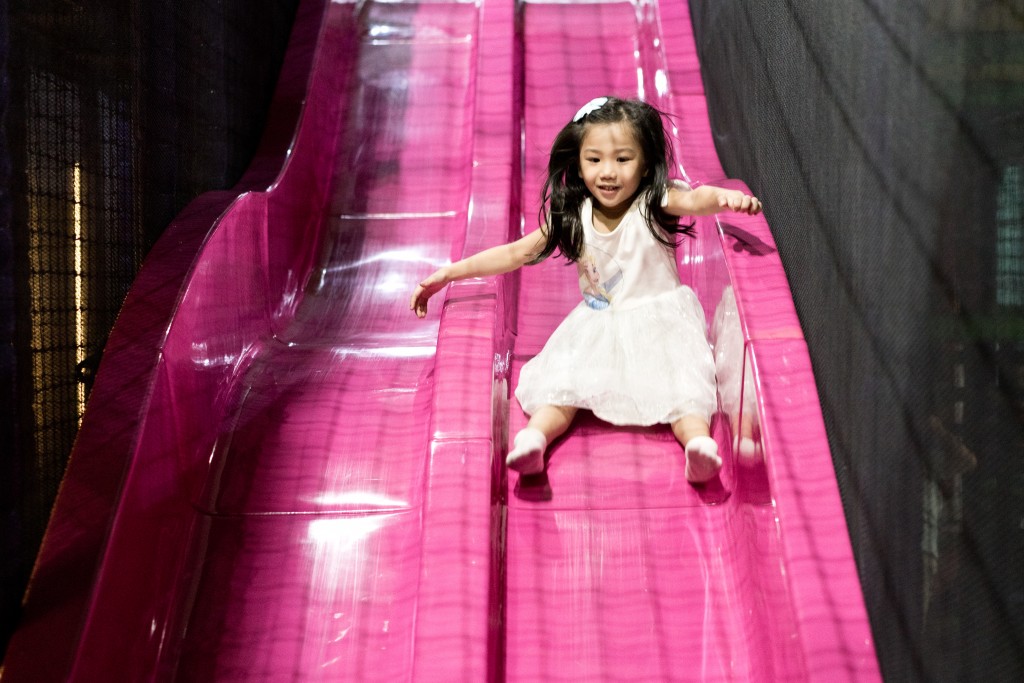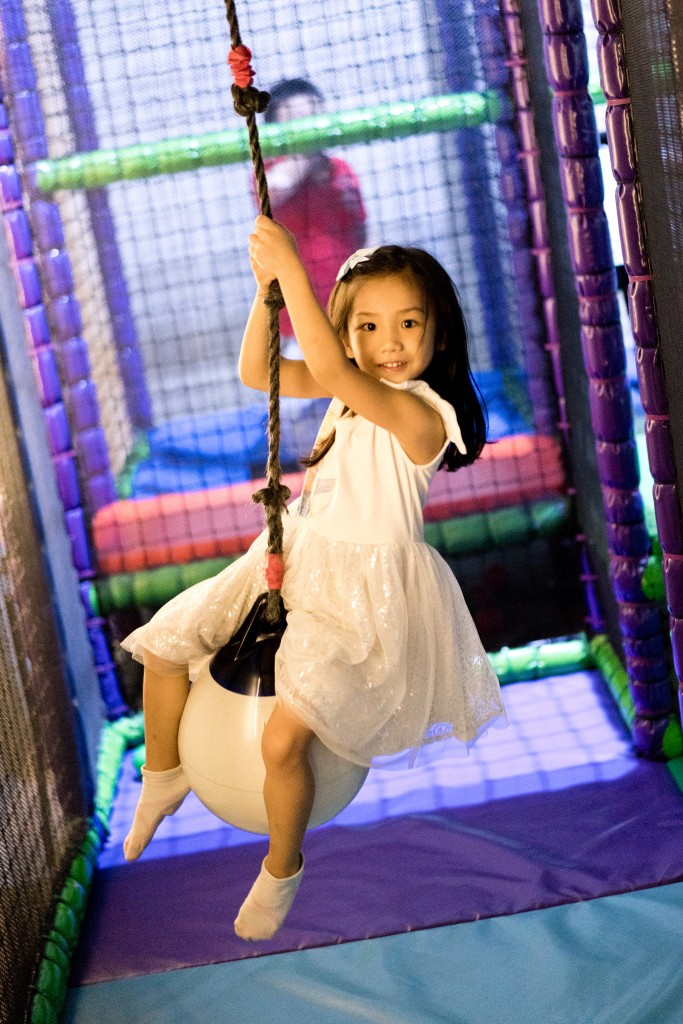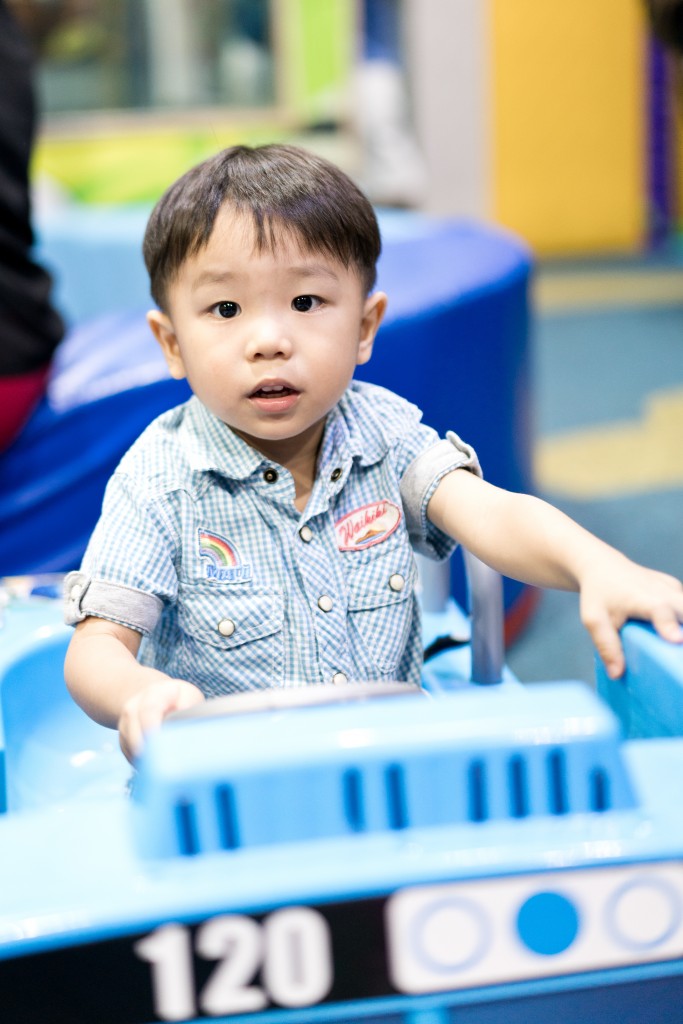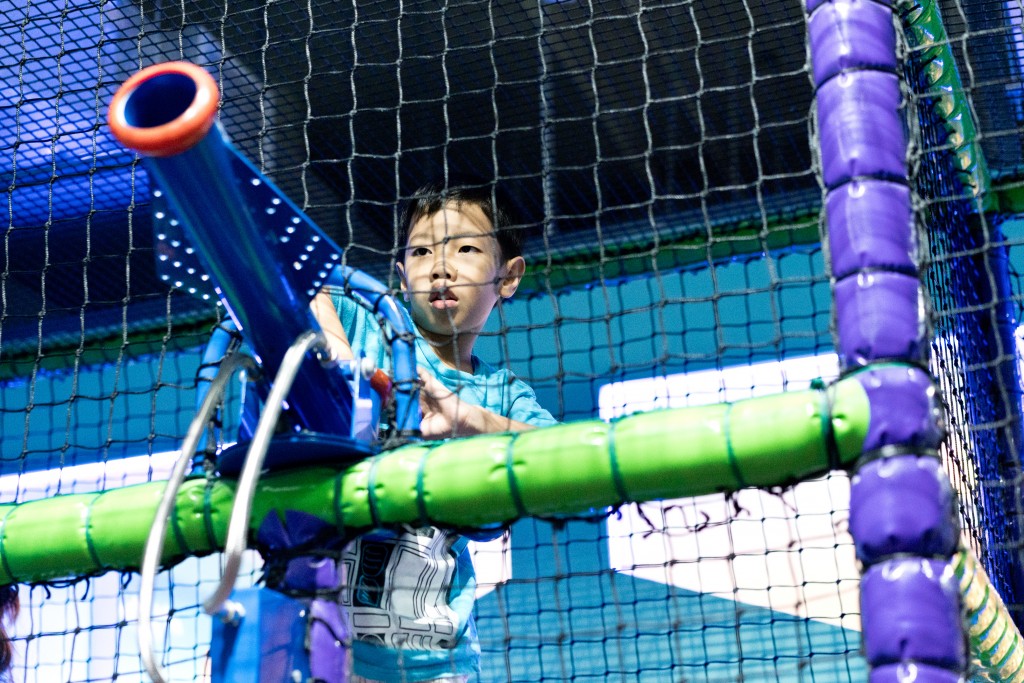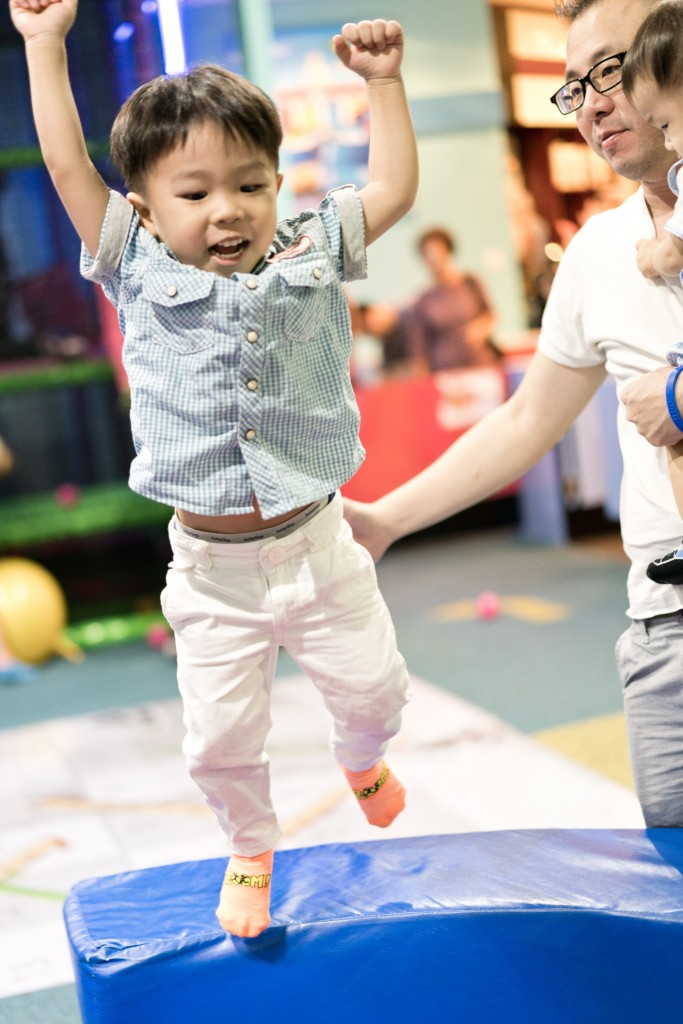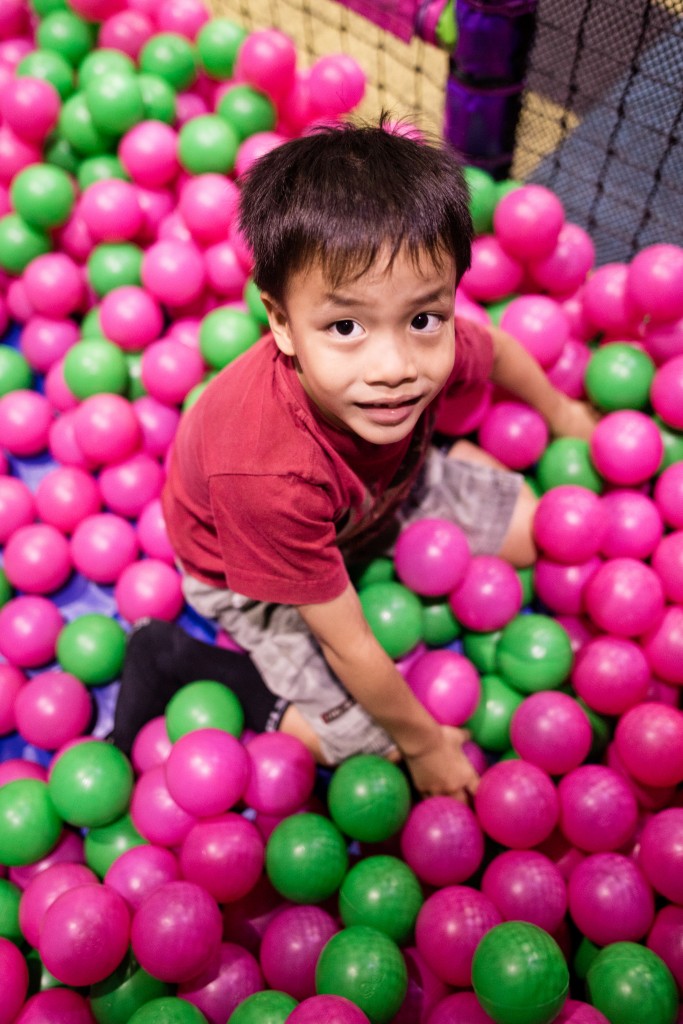 I must say Fun N Laughter has one of the most reasonably priced party packages and its centrally located (trust me,  I have done my research and comparison while searching for the perfect venue for my cosy and intimate party). It is not the size of Fidgets or Polliwogs but sometimes I get very overwhelmed when the venue has many party rooms to accommodate many parties and quantity of kids from the different parties and also the walk in guests especially on weekends, so Fun N Laughter is just the perfect size for me.
And I have forgotten to add that this is probably the only play gym which allows for a 2.5 hours exclusive usage of the party rooms. Typically its only a 2 hours usage, which i feel its rather rush and hush, so an additional half hour really makes a difference. We never felt hurried to leave the party room as most of kids "refuse" to leave the play gym. I actually stayed beyond 2.5 hours as I believe there were no party after my slot. My kids were very entertained and had such a good time with their friends and celebrated their birthday in the presence of closed friends and family, what else can I ask for! Having the party at a play gym is save me a lot of unnecessary hassle and the kids are wildly entertained without a need of a party host or entertainer! This shall not be the last time I am hosting at a play gym after my relatively stress free experience hosting at the gym.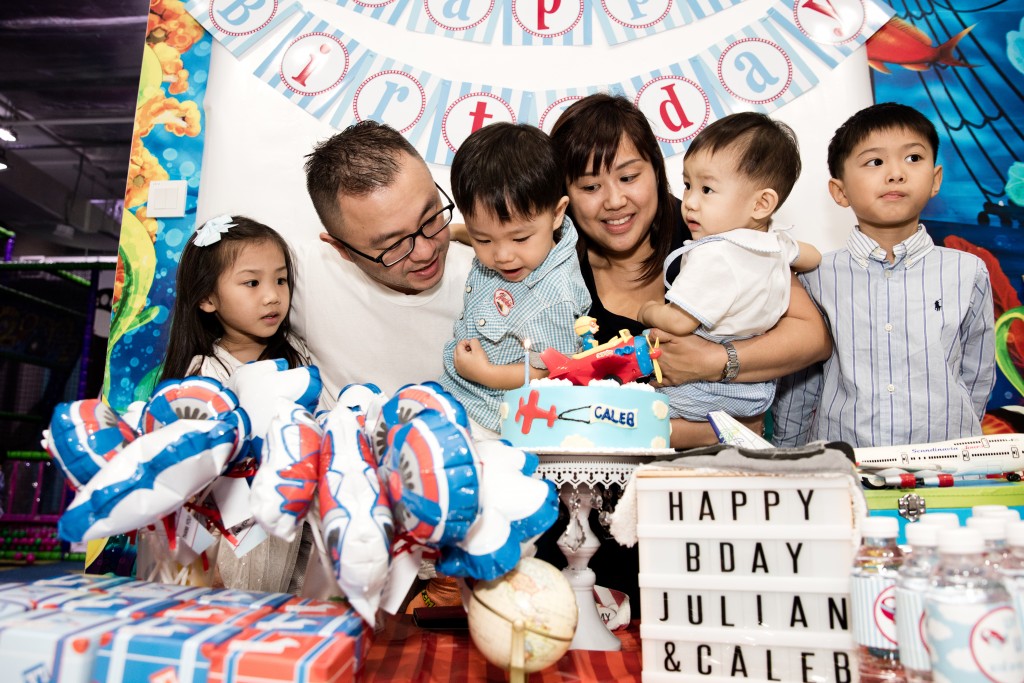 Here are the admission rates for entry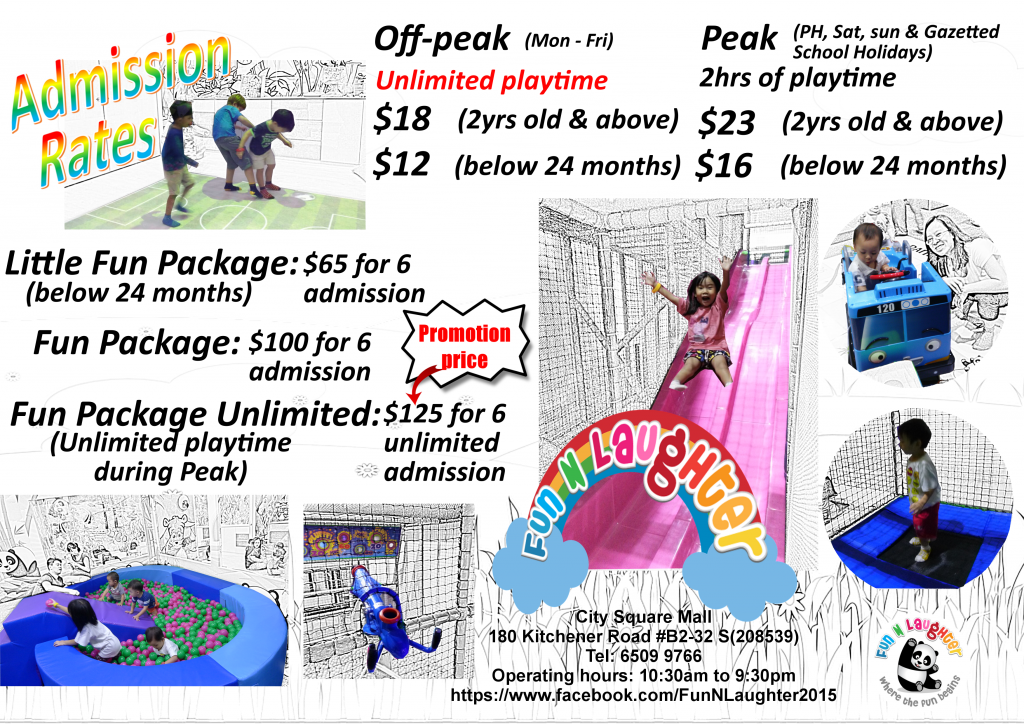 and party packages rates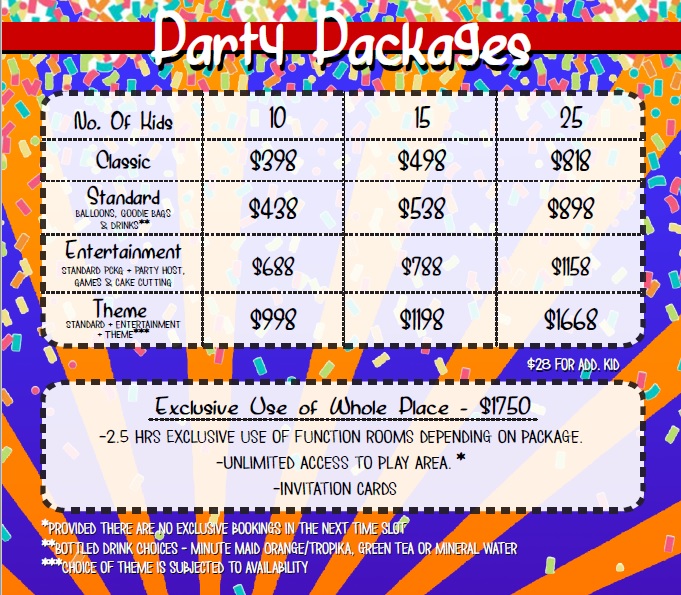 FUN N LAUGHTER (CITY SQUARE MALL)

Address: City Square Mall #B2-32, 180 Kitchener Road, Singapore 208539
Opening Hours: 10.30am to 9.30pm daily
Telephone no : 65099766
Websites: Facebook Page
Thanks to the kind folks at Fun N Laughter, they will be giving 2 winners of 1 pair of passes each applicable for non peak and peak periods too!
1. Liked mypreciouzkids.com on Facebook
2. Followed mypreciouzkids on Instagram and regram the Fun N Laughter's photo using hashtag  #mypreciouzkidsgiveaway
3. Followed mypreciouzkids on Twitter (no worries if you don't have Twitter account)
4. Liked Fun N Laughter on Facebook
5. Liked, shared and tag 5 friends who are new to mypreciouzkids or interested  to visit Fun N Laughter or are planning a birthday party by using this Facebook post. Pls comment "Done, Twitter: ?? , IG:??" on the same post for my easy tracking. Do set your post to PUBLIC so that I can verify your entry. Entries that are not shared publicly on your timeline will be disqualified. Giveaway ends 10th July 2016 (Sunday) 2359.
Disclosure: I was sponsored a classic kids party package for 15 kids. No monetary compensation was received, and all opinions are my own. I paid for the additional kids and also for the super cute Pororo cake topper/toy.
Share the article