I may sound like a broken record but if you have read my reviews of previous Singapore Repertory Theatre/The Little Company productions,  you will know that the show that make me fall madly deeply in love with SRT/TLC is the Mandarin production of The Three Little Pigs , I was so mesmerised by the charisma of the big bad wolf that I have new admiration for kids productions etc. Since there, I am have been a firm supporter of SRT/TLC productions hence my kids get to watch most if not all of them!
And finally after waiting for more than 3 years, The Three Little Pigs is back but now interpreted in English. I am sure the songs will the same catchy tunes as the ones in Mandarin but I can't wait to meet the big bad wolf. I  really hope they cast a very strong actor to play that role.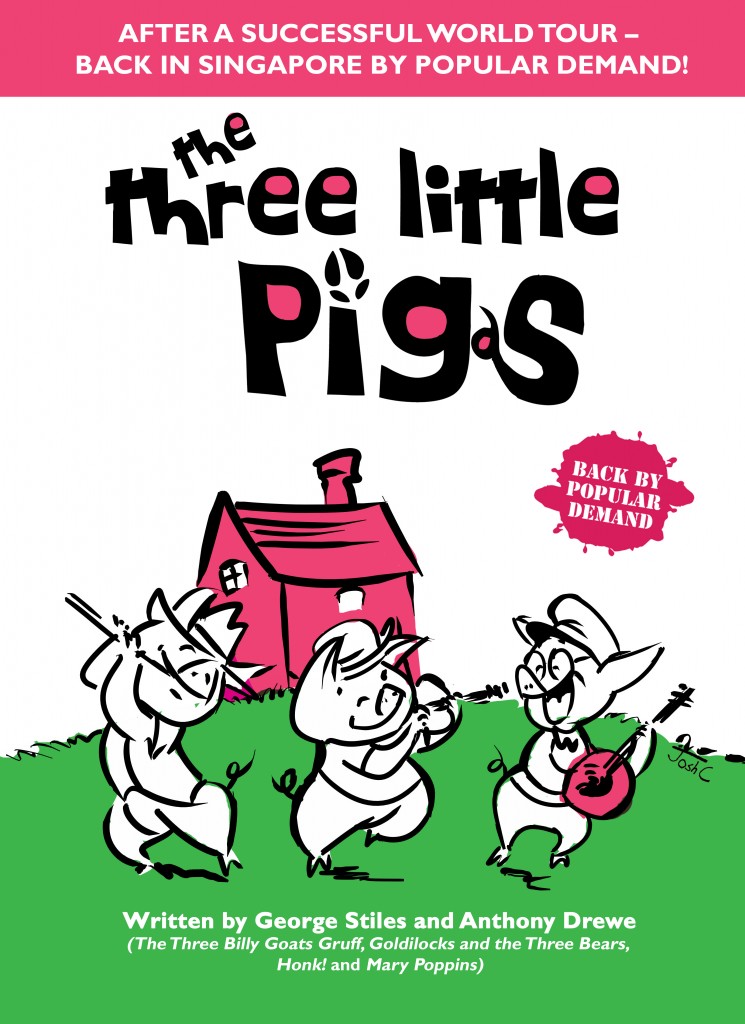 Based on the sold-out performances previously, I am very sure this will be another home run. Please do not wait any longer and book your tickets now. I know my kids cant wait to meet Char, Siu and Bao!
This musical is recommended for children aged 3 and above. The Three Little Pigs teaches little ones how success can be achieved through hard work and perseverance. Filled with humour, this endearing tale will leave you squealing with glee and howling with laughter!
While waiting for August to come, get your kids familiarise with the songs if they don't already know them by heart for them to sing-a-long. P/S for kids turning 3 and going to be introduced to the wonderful world of live children productions, this is one of the best shows to start with as the story line is simple (maybe to some the big bad wolf maybe a tad scary but he is so funny too) Small J, turned 3 recently is a veteran though as he gets to tag along his older siblings since the age of 1.5 years old but having seen the posters and print ads he has been asking me where are the three little pigs (when I watched the Mandarin version, he was not even born yet!).
DATES: From 4th August 2016 Monday to Friday 10am; Saturdays 11am and 2pm
PRICES: From $25 excluding SISTIC fee. Group discounts/ Family Packages available
VENUE: KC Arts Centre – Home of SRT
TICKETING: SISTIC at 6348 5555 or www.sistic.com.sg
Share the article