If I were to ask any parents , what was the first song that you sang to your kids. I am sure it will be Twinkle, Twinkle Little Star. Be it the English and Mandarin version, this song is a perennial favourite. I am sure my kids will also sing the first song to their kids. Now my 13-month-old is also enjoying this song where he will open and close his fists to the tune of the song.
Little Star, based on the very famous nursery rhyme, will be a highly visual and interactive production, with wonderful tunes, but minimal dialogue, exploring the wonders of the universe, and the joy of re-discovering your home and family. I am hoping to introduce the wonderful world of live kids production to my 13 month old through something he can recognised with……..the STAR!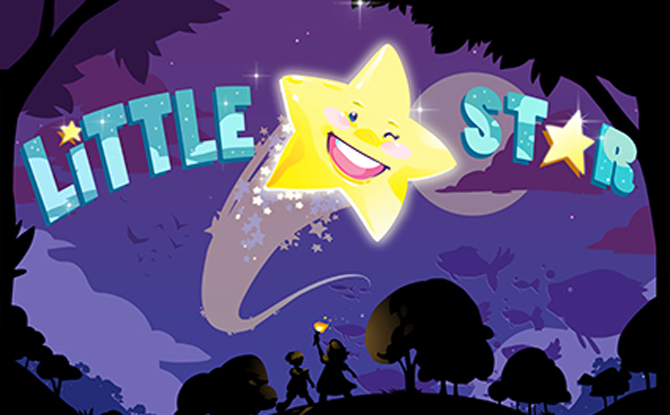 Twinkle, Twinkle Little Star,
How I wonder what you are…
Little Star sits in the sky. She sees the other stars, the Moon, the Earth, the planets.
And she wonders…
"What am I? Who am I? Where do I belong?"
When a comet passes by, she hitches a ride, and her adventures begin.
Follow Little Star through space, down to earth and even under the sea, as she tries to find her place in the universe.
Will you help Little Star find her way back home before the sun rises?
Recommended for ages 2 to 6 years old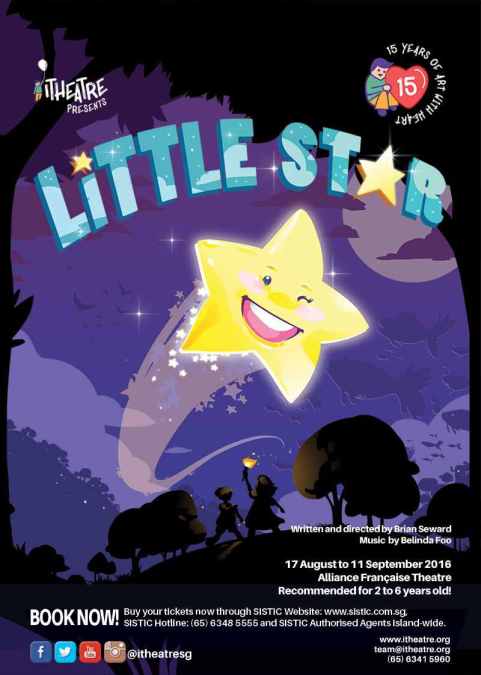 Little Star
Presented by I Theatre
Dates: Wednesday, 17 August to Sunday, 11 September 2016
Times:
Monday to Wednesday: 10 am
Thursday to Friday: 10 am & 2.30 pm
Saturday and Sunday: 10.30 am & 2.30 pm
Venue: Alliance Francaise Theatre, 1 Sarkies Road, Singapore 258130
Recommended for two to six year olds
Ticket prices: $32 (excluding booking fee)
Tickets available from SISTIC.
In my first collaboration with I Theatre, I am pleased to do a giveaway of 1 pair of tickets for the Aug 27 2016 (Sat) 2.30pm show. The winner will have to collect the tickets before 26 Aug 2016 between  10.30am to 5.30pm at their office at 27 Kerbau Road Singapore 219163.
1. Liked mypreciouzkids.com on Facebook
2. Followed mypreciouzkids on Instagram and regram the Little Star's photo using hashtag  #mypreciouzkidsgiveaway
3. Followed mypreciouzkids on Twitter (no worries if you don't have Twitter account)
4. Liked I Theatre  on Facebook
5. Liked, shared and tag 5 friends who are new to mypreciouzkids or who are keen on this production by using this Facebook post. Pls comment "Done, Twitter: ?? , IG:??" on the same post for my easy tracking. Do set your post to PUBLIC so that I can verify your entry. Entries that are not shared publicly on your timeline will be disqualified. Giveaway ends 14th Aug  2016 (Sunday) 2359.
Share the article