True story, 7 years ago my family moved into a bigger home to cater for my expanding family and with that I had a vision to furnish my new home with my wish list of furniture as the new home has more space – a coffee maker, a swing chair and a massage chair. I had brought the first two on my wish list the minute I moved into my new home , but my dream of owning a massage chair remains elusive – partly due to its immense cost and size.
So fast forward today, this one item remained in my wish list as I am unable to come to terms with the cost and some are extremely huge and bulky,  but if a full size massage chair cost $1,399 (Yes, this is entire unit and not an installment payment etc) with 1 year local warranty, that is like a dream come true finally. For this Chinese New Year, I have new clothes and definitely a new massage chair from EMPIRE Massage Chair for better health and wellness. 
Did you know that massaging helps to decrease pain especially if you have recurrent pain or ache, fewer headaches, for those who workout you have fast work out recovery, helps to lower blood pressure and heart rate, improved immune system and decrease overall body stress. I also believe that relaxing before bedtime also helps in better sleep quality! Check out my EMPIRE Massage Chair Review and how I have achieved all these health benefits. 
At first sight
Comes in 1 colour -grey with a very sleek design, matches most home ID without any issue. Made of high quality PU Leather, it is easy to maintain simply by wiping with dry cloth, build to last and withstand long years of usage.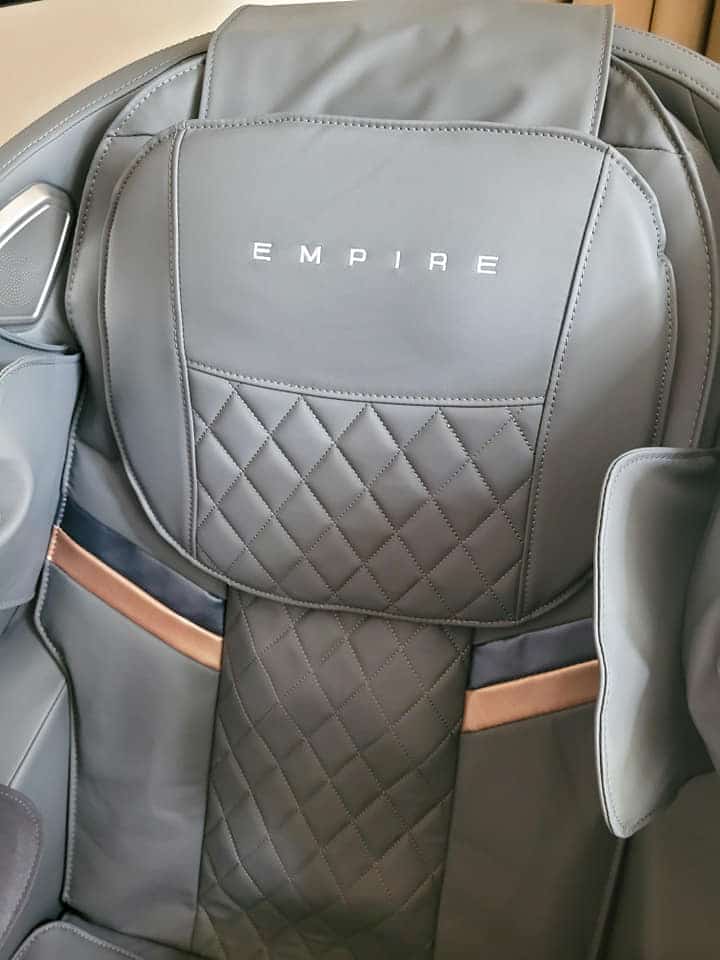 At 70cm x 150cm, this is one of the smallest full body massage chairs in the market, easily fit in the living room or the bedroom, and this is build for Singapore men and women standard range of height. 
Using it
Despite the super affordable pricing, EMPIRE Massage Chair is packed with features just like the other major brands of massage chairs in the market . 
1. 10 Hands Sensation Massage
Having roller, massagers from the neck ,  back , hips all the way to the leg and sole of the feet, this replicated a 10 hands massaging me at the same time. 
2. Whole body compression airbags
The airbags replicate the feeling of being pressed by the massage therapist, and this helps to relieve fatigue, stress, ache and pain after long day at work. Located at the shoulders, hand and also calves, I love the shoulder compression the most –  really like having a massage therapist putting pressure to relieve all tied knots in the body.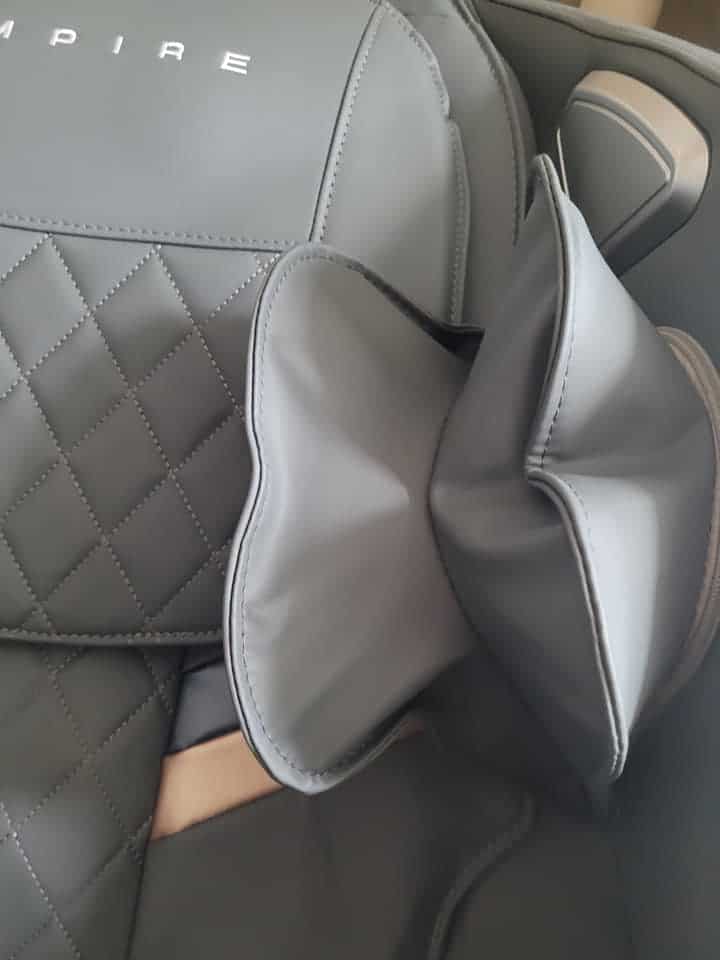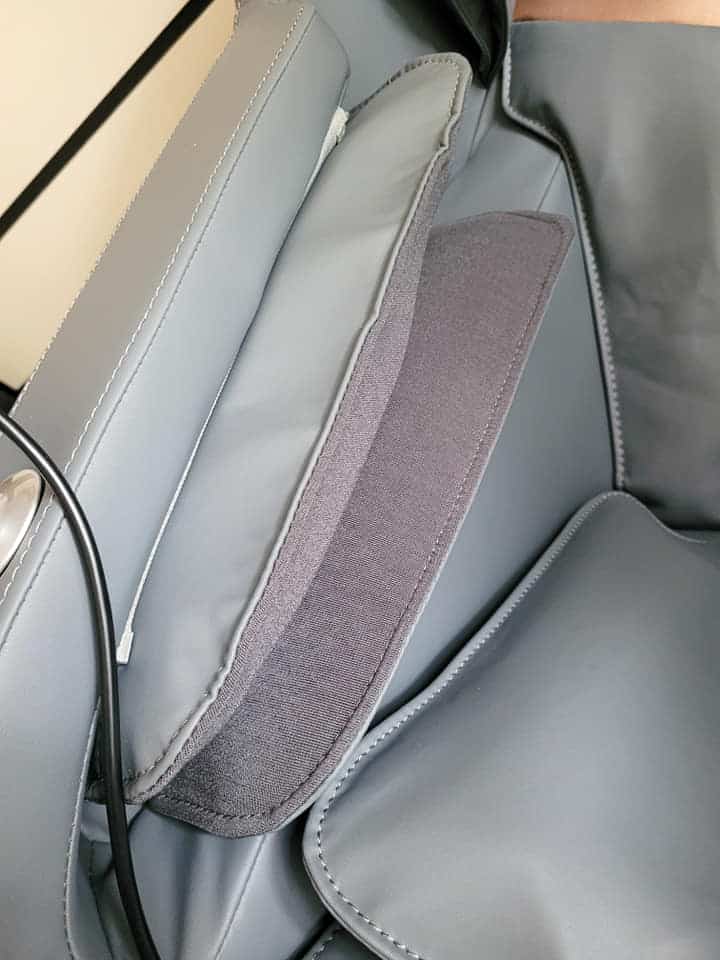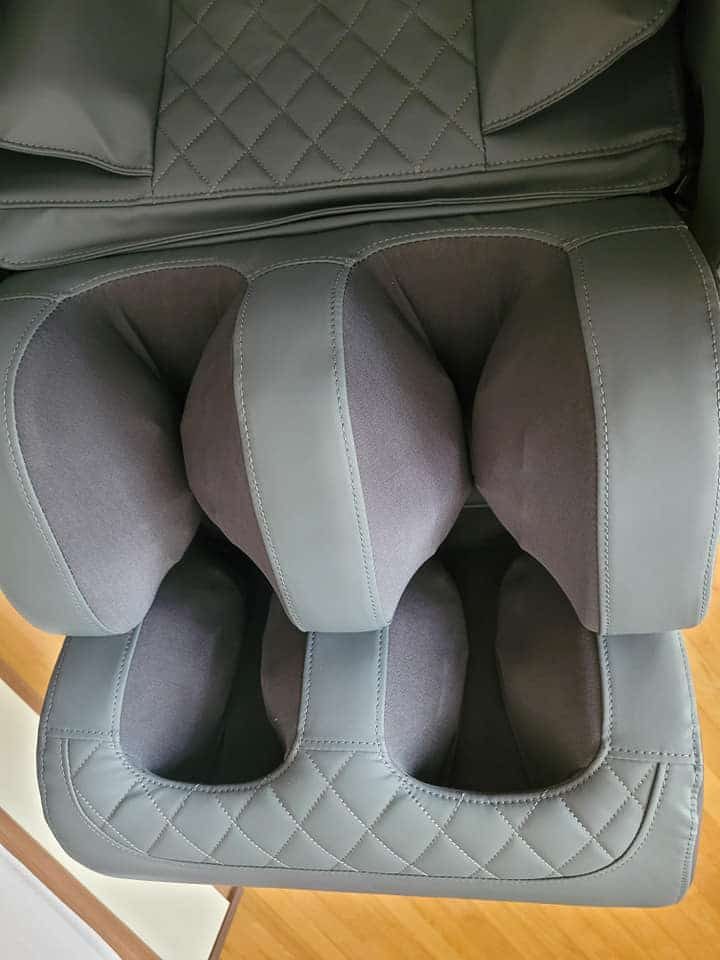 3. Leg and sole reflexology
Hands up who love going to Thailand for a foot reflexology especially after a long day of shopping, the wonders of foot reflexology is also replicated in this massage chair, great for people who stand or walk for long hours in the day or after a day of shopping – instant relief!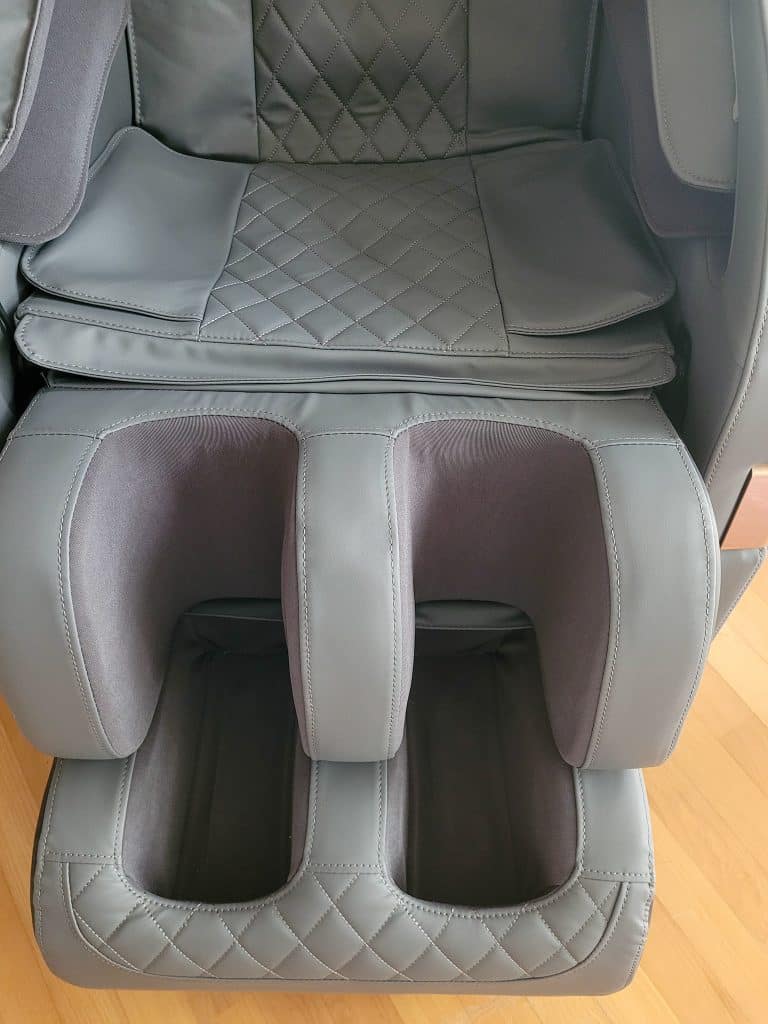 There is a heat therapy situated at the calf areas of 45 degree for instant muscle relief and blood circulation, totally relaxing! 
4. Zero Gravity
The chair is able to tilt 170 degree to give you the feeling of floating in the air and relieve pressure from your spine for a more relaxing massage!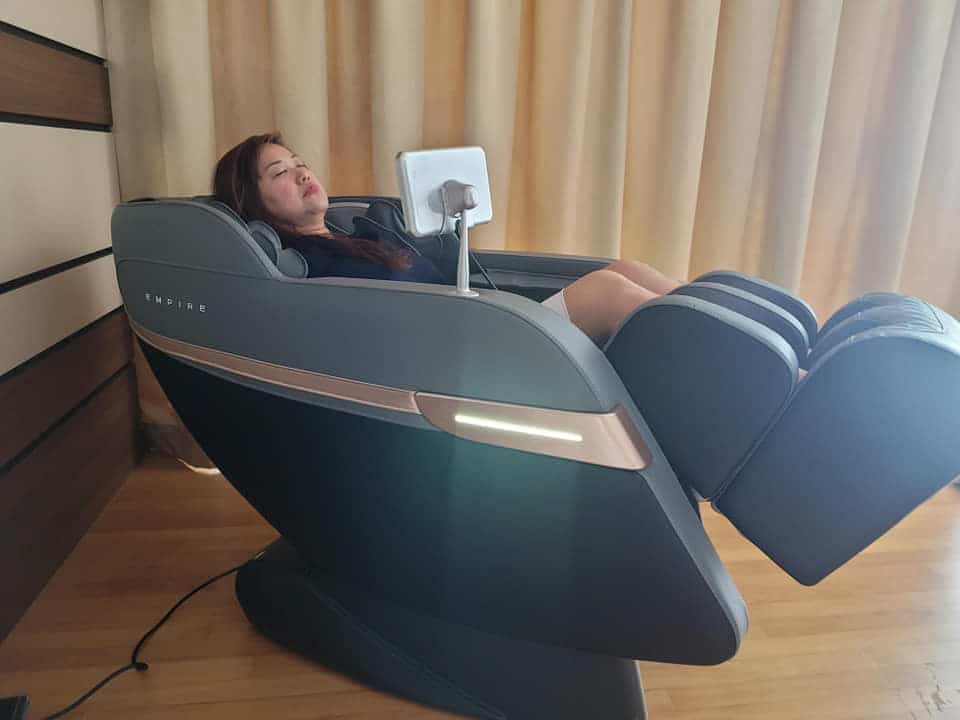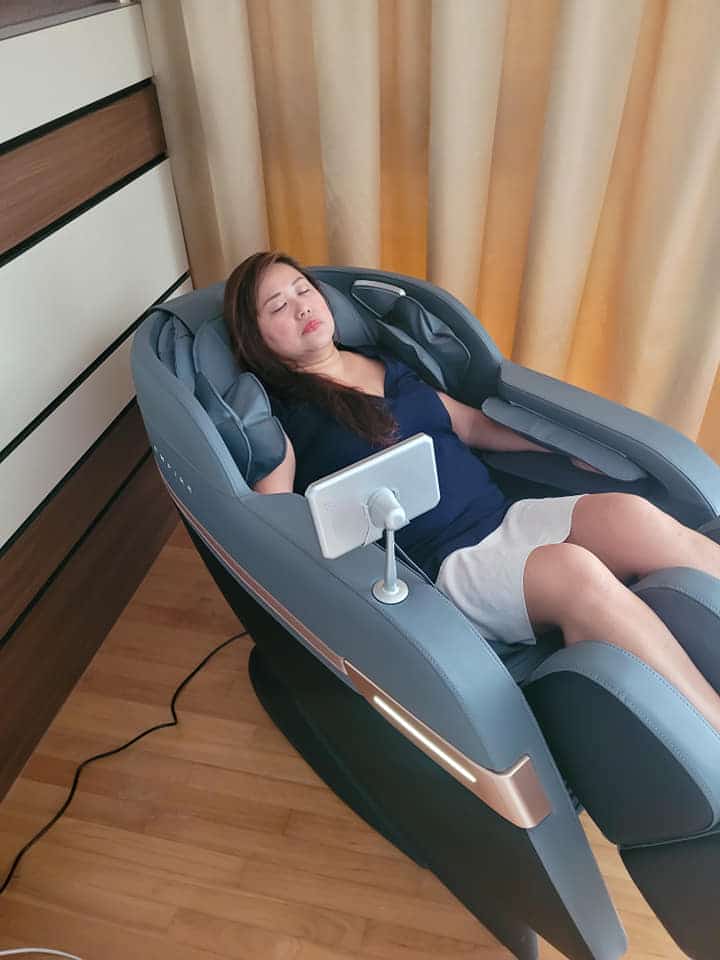 There are 5 automatic modes  – Health , Fatigue recovery , Relaxation, Muscle Recovery  and Sleep mode. Of course if you know which part of your body requires more massage, you can choose the manual mode to control the airbags and how intense you need it to be,  rollers' position, direction , speed, heat therapy, zero gravity etc.  For first timer, I just choose automatic modes for different sessions.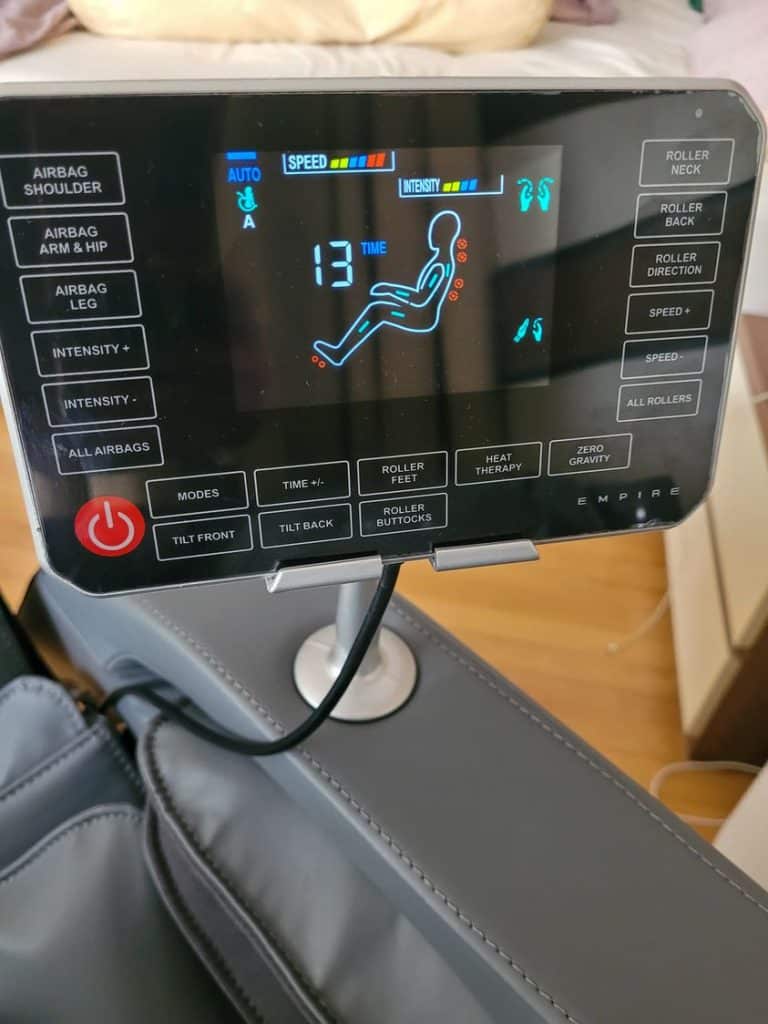 There are also bluetooth speakers on both side to connect to your smartphone to pipe in another music during your massage just like at the spa, dim the lighting, have some aromatherapy, and you have a spa session every night at the comfort of home.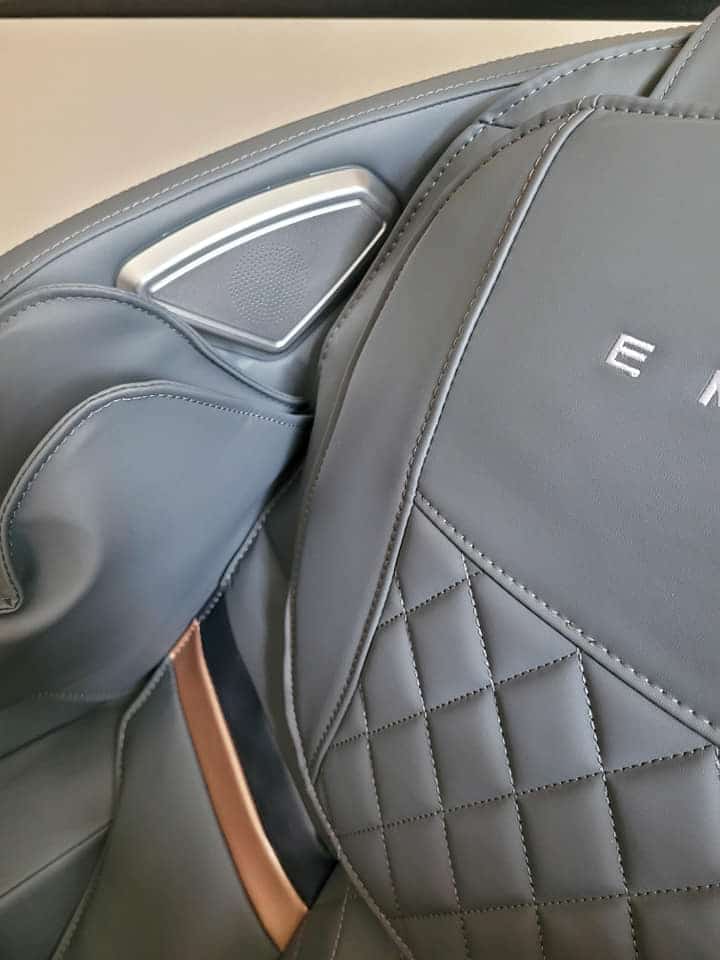 Loving it 
Truth to be told, I have a massage package at a salon, that I can count how many times I gone for my sessions last year, probably less than 5 times, due to the time to travel there and also time of each treatment – making my massage session a luxury.  Now with my own EMPIRE Massage Chair, not only for myself, both me and my husband can have daily massages before bedtime for better sleep quality, better wellness, or simply just taking out time daily for some dedicated me-time and mindfulness.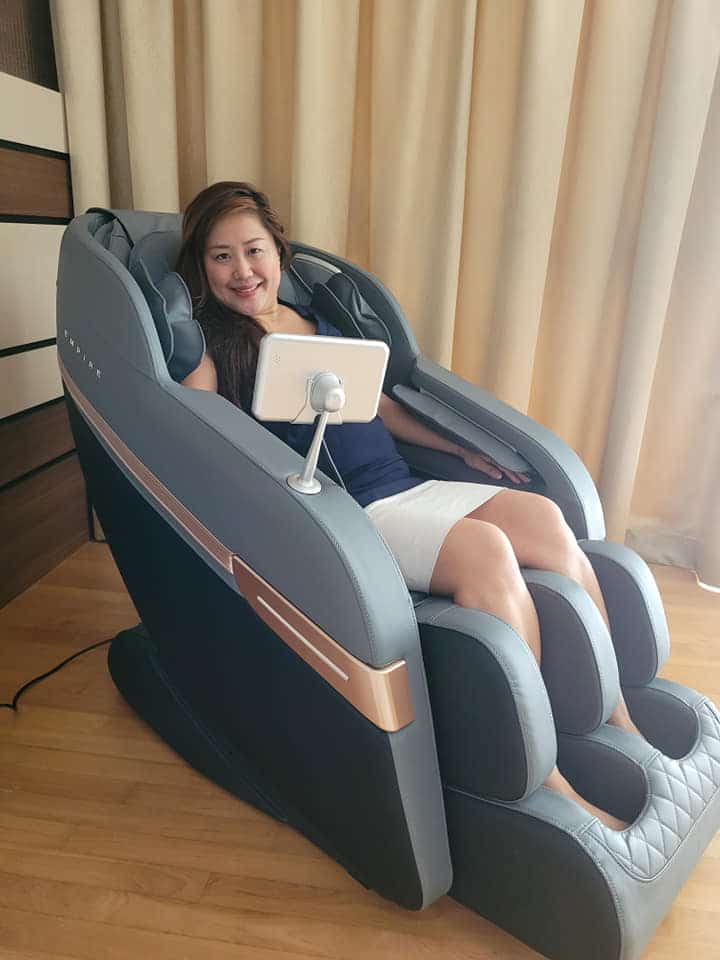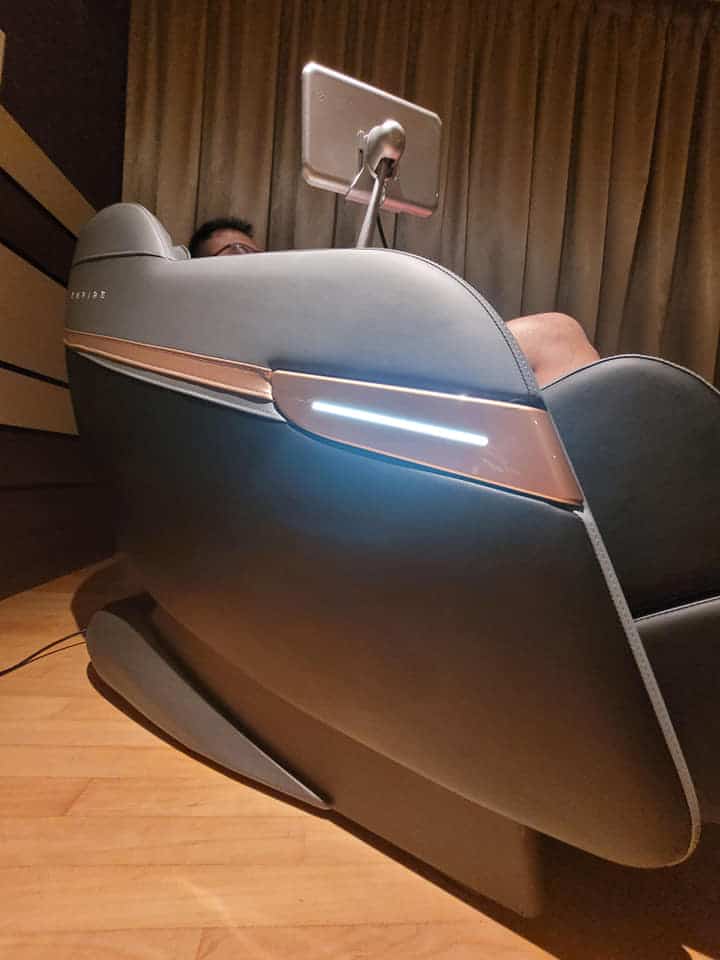 Check out my video review too! 
Don't take my word for it, try out the demo unit at their showroom for yourself before taking the plunge for a life changing addition to your home, especially for the new year! This full body massage also makes a perfect gift for your elderly parents this CNY for better health and wellness. All unit come with 1-year onsite warranty. This is definitely one of the Best Massage Chair in the market thanks for its full features and affordability.
Since launch, EMPIRE has proudly delivered and installed lots of massage chairs in Singaporean homes!

https://empire.sg/pages/reviews 
Address: 2 Kallang Avenue, CT Hub, #09-19, 339407 (right beside Bendemeer MRT, 3 mins from Lavender MRT)
Opening Hours 12pm to 8pm (Everyday, 7 days a week)
Disclaimer: This is a sponsored post.  No monetary compensation was received. All opinions are my own. 
Share the article