We are into the another new term and new year with Heart Studio and small C has been upgraded to the Van Gogh Foundation class after improving in his foundation and techniques for the past year! Given that CNY is so near the start of the term, what better inspiration than to do "Pattern Up for the New Year!"
We are into another new term and new year with Heart Studio and small C has been upgraded to the Van Gogh Foundation class after honing in his foundation and techniques for the past year! Given that CNY is so near the start of the term, what better inspiration than to do "Pattern Up for the New Year!"
The kids are allowed to draw and paint their favourite CNY elements and for this project, small C learnt how to colour blend using water colour  – making colour gradient to make the painted item more "real" . He chose his favourite CNY snacks, a teapot with dragon motif (he loves dragon) and lots of "money" everywhere – ang bao, golden coins and dollar bills ! I guess he associates CNY as a festival of prosperity!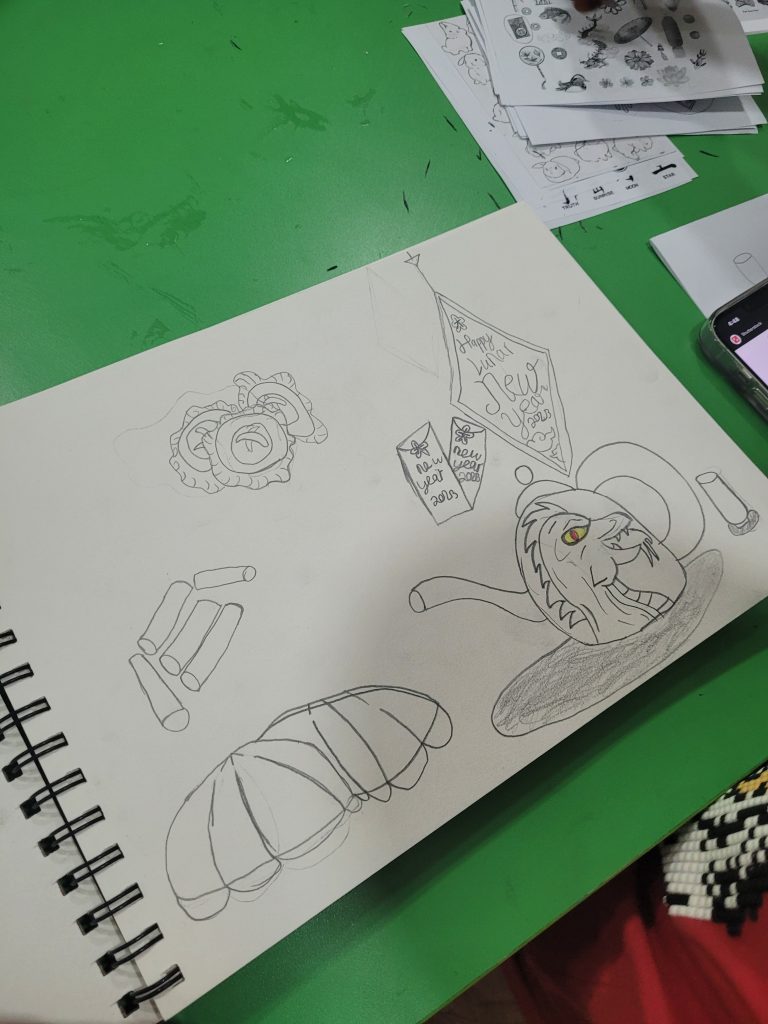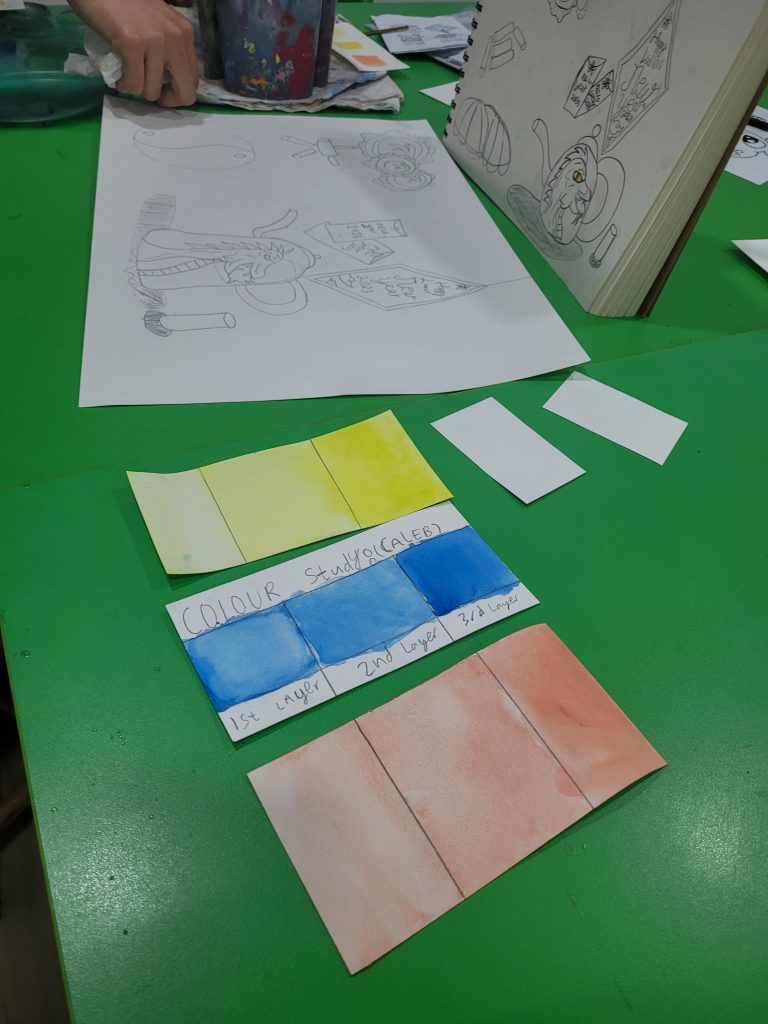 ForFor week 2 and 3 is to add colour blending into the CNY items drawn. No longer painting in a single hue, but to have lighter and darker shades of the same colour.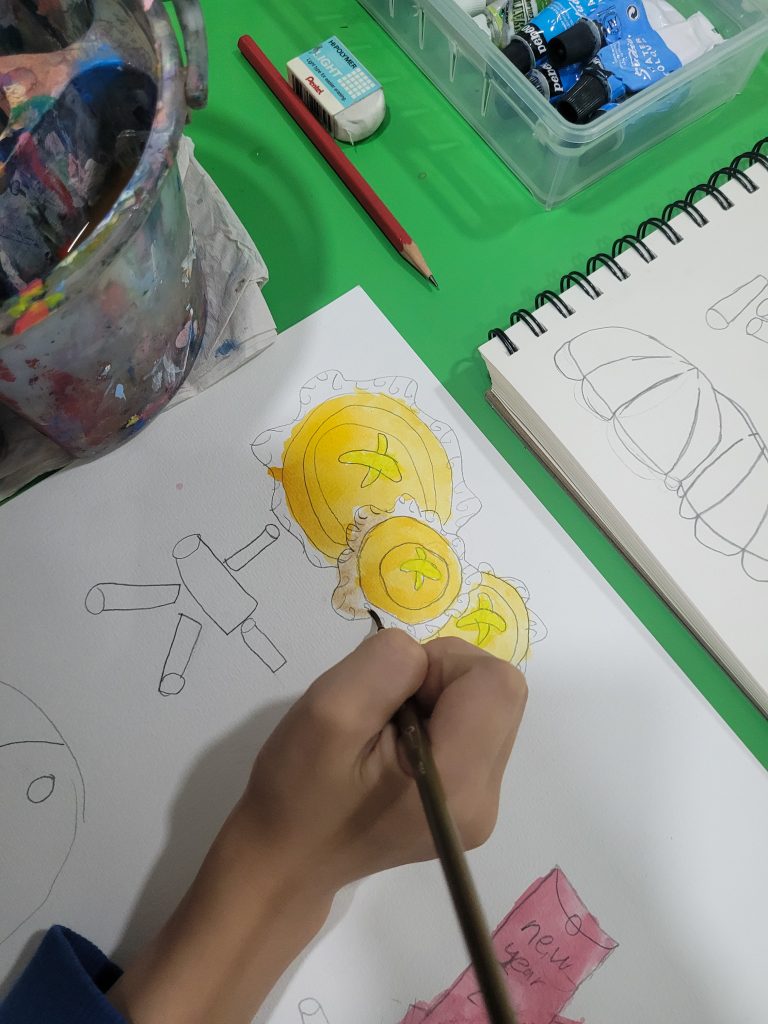 For the final week, are the finishing touches by outlining it with markers – black and gold, and creating shadow effects. I like that the kids are given full reign on what they want to draw according to theme, and little hand holding so that they can be as creative as they want!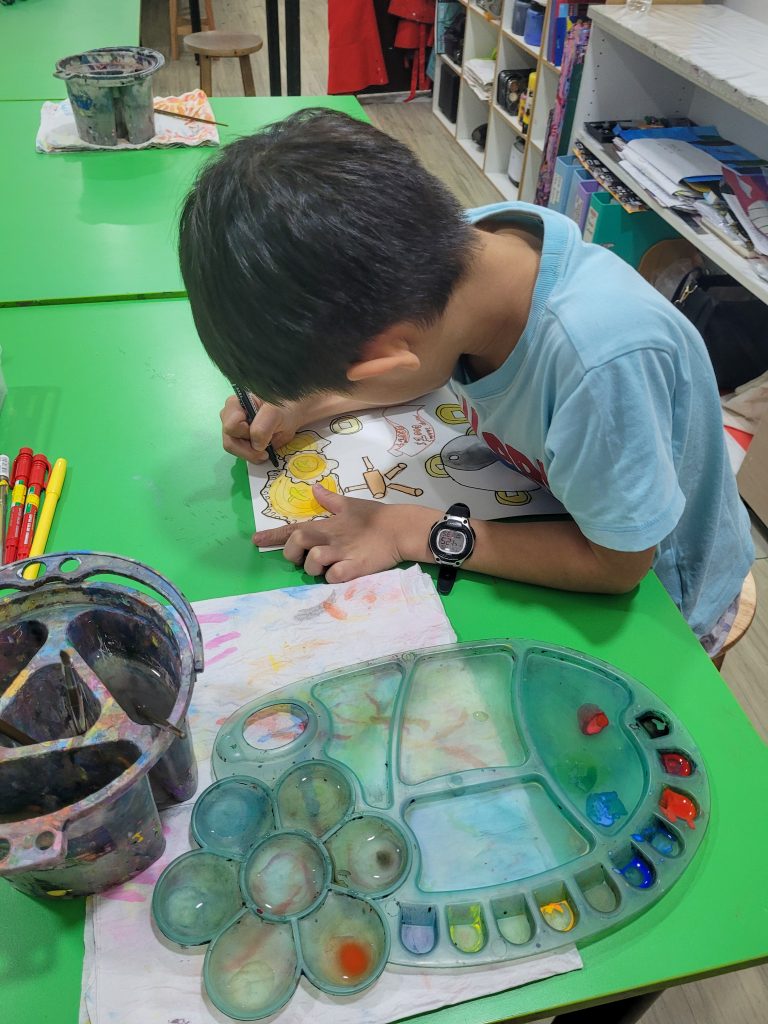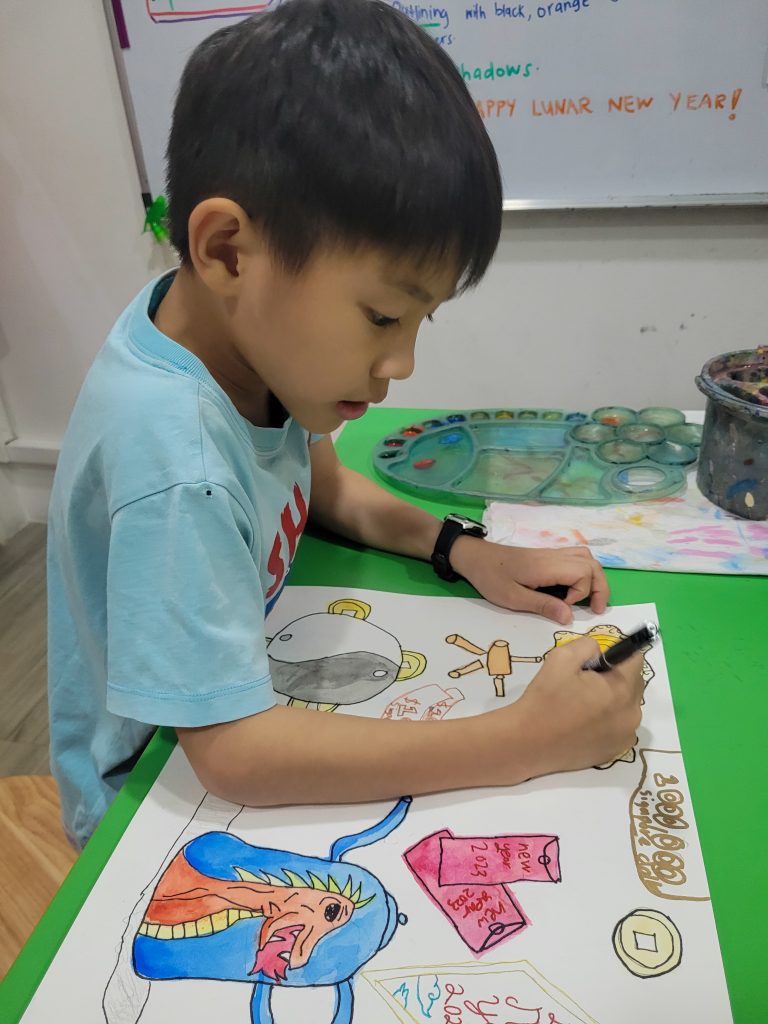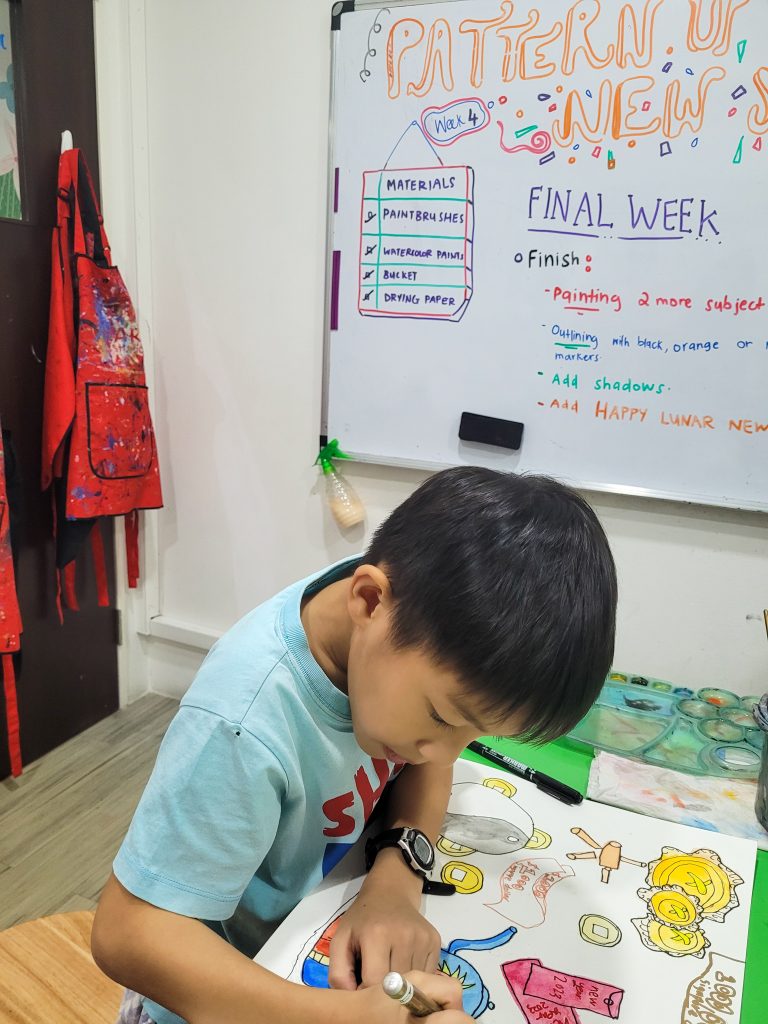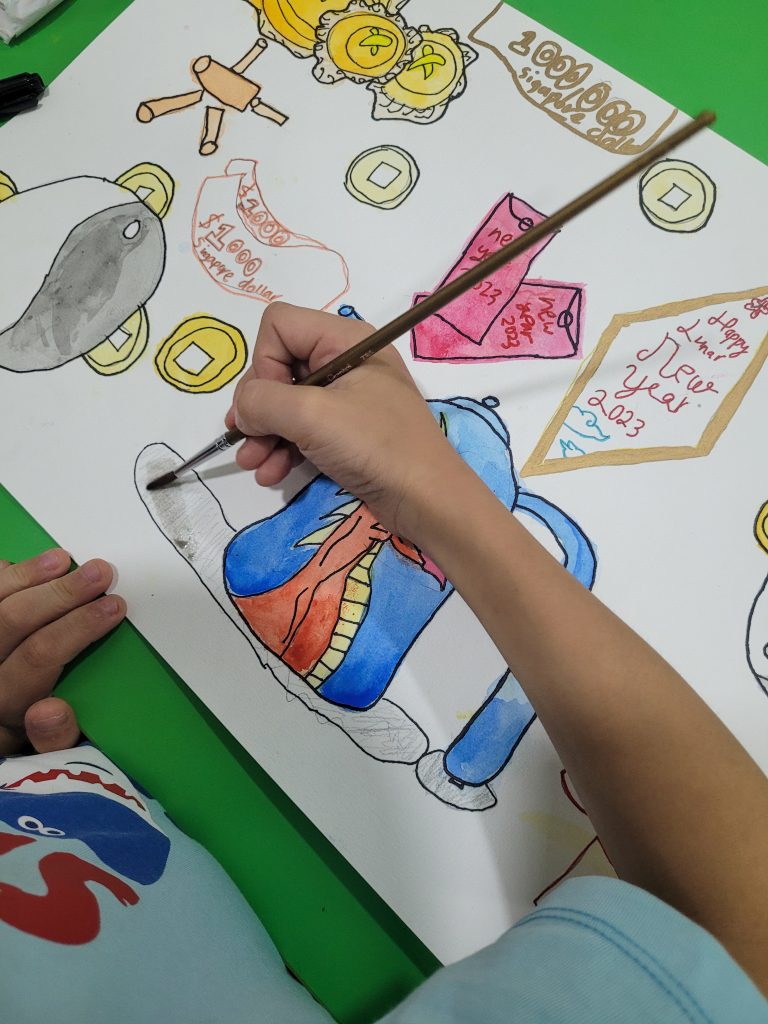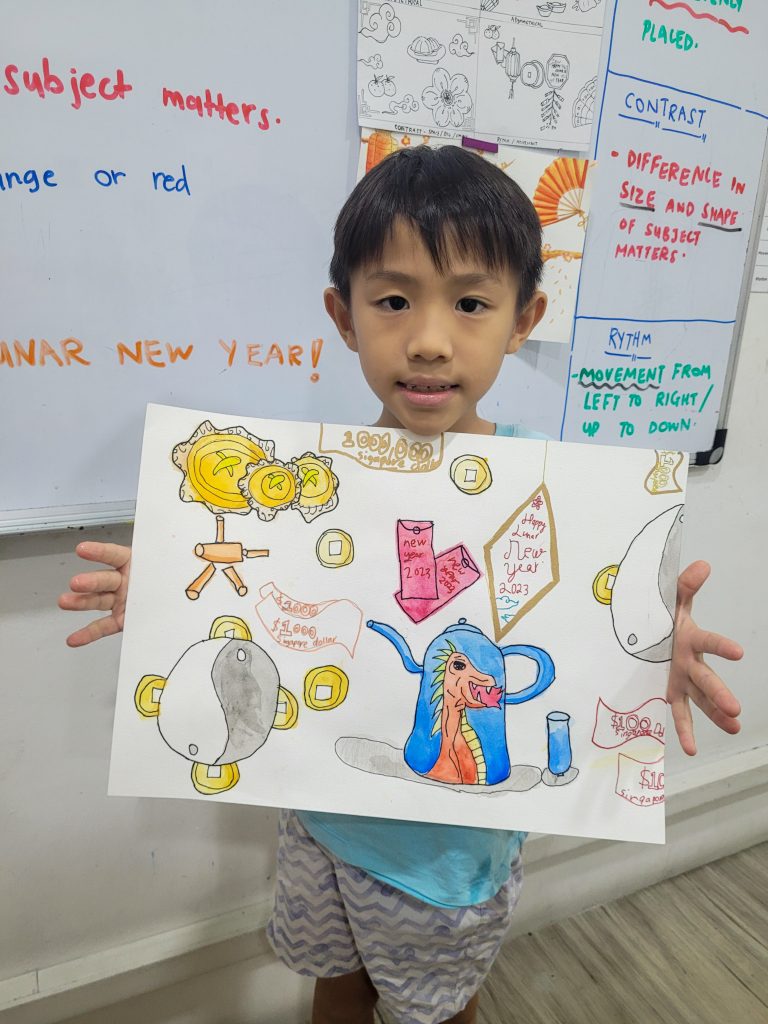 Do check out  Heart Studio fun art enrichment classes  for children as young as 3 and even to older kids who are building their art portfolio for DSA. 
1 Charlton Lane #01-04, Singapore 5396
(65) 6554 7563
Wed-Fri: 10:00am to 8:30pm, Sat: 9:30am to 6:00pm, Sunday: 9:30am to 4:30pm
Share the article