Media invite
My family is big on outdoors but I am totally guilty of not exposing my 4 kids to the outdoors on a more regular basis. It often take an event like the Cold Storage Kids Run to "force" me to bring the kids outdoors. Of course with events, it is always more  fun to have other kids "race" together. When I first heard of the Spartan Junior Race last year, it was after the event where I saw some pictures of kids as young as 4 years old doing really adventurous stuff, like scale a wooden slanted wall, crawl under ropes, walk on narrow planks and I told myself, my older kids got to join this. I as an adult lack in fitness and confidence to join the adult version, but there is no stopping my kids from joining the Spartan Junior Race! Here are some pictures of last year's Spartan Junior Race.
The Spartan Race was created by Joe De Sena,  a world-class adventure racer in the green mountains of Vermont. It is not just an obstacle-based race, but it has become a way of life to many who have joined the race. The founder has been advocating a lifestyle  – a healthy lifestyle by simple and achievable activities like waking up early, taking the stairs instead of the escalators, eating right by avoiding processed food and eat only when you are hungry etc. With 130 events in 15 countries and 6 continents in 2014, Spartan Race is available to most everyone in the world, and it landed on our shores late last year in 2015.
Currently there are 5 types of Spartan races in Singapore- The Spartan Sprint, The Spartan Super,The Spartan Beast, Spartan Trifecta and the Spartan Junior Race. And the very latest for the adult edition will be Spartan Stadium Race which is happening on the same dates and location as Spartan Junior Race this October (details below).
Though its just a mere 1 km for my kids aged 5 and 7 , but it is unlike typical kids fun run, there are many obstacles to clear along the way (many of which my kids have never attempted before).  It is not just about completing the 1km race, but to challenge and clear each obstacle as it comes and never give up! The Spartan Junior Race was created to help young athletes of all athletic abilities foster a life-long commitment to fitness and health. The Spartan Junior Race will provide an opportunity for kids to develop and test their fitness in an exciting, outdoor environment where having fun and getting dirty is mandatory.
On 29 and 30th October 2016 (the Deepavali weekend, for those of us who are not taking a short vacay and planning for a day outdoors, pen this in!), the Spartan Junior Race will be held at Yio Chu Kang Stadium! Currently, the early bird is at SGD 48 per child, thereafter it will be SGD 55 per child. Do register at https://register.chronotrack.com/r/22316
Ages: Racers from 4 to 13 years old as of race day.
Spartan Junior Race Distances: 0.5 km (4 years old), 0.5-1km (5-7 years old), 1 km (8-10 years old), 2 km (11-13 years old)
These are the timing for the different race categories (most of the morning sessions on 29th Oct and 30th Oct have been sold out)
9.00am 11-13 years old ( 2km) ( Boys) COMPETITIVE*
9.20am 11-13 years old ( 2km) ( Girls ) COMPETITIVE*
9.40am 4 years old (0.5km)
10:00am 5-7 years old (1km)
10.20am 8-10 years old (1km)
10:40am Mixed ages 5-10 years old (1km)
11:00am 11-13 years old (2km)
11:20am mixed ages 8-13 years old ( 2km)
11:40am 8-10 years old ( 1km)
2:00pm Mixed ages 5-10 years old (1km)
2:20pm Mixed ages 8-13 years old (2km)
2:40pm 11-13 years old (2km)
3:00pm Mixed ages 8-13 years old ( 2km)
3:20pm Mixed ages 5-10 years old (1km)
3.40pm 5-7 years old (1km)
For more race details, please visit the official website or their facebook page for more details.
Registration link for Spartan Junior Race
Thanks to the kind sponsors, I have 2 passes to giveaway to 2 lucky kids in Singapore. The usual giveaway mechanics -see below:
1.Liked mypreciouzkids.com on Facebook
2. Followed mypreciouzkids on Instagram and regram the Spartan Junior Race's photo using hashtag  #mypreciouzkidsgiveaway
3. Followed mypreciouzkids on Twitter (no worries if you don't have Twitter account)
4. Liked Spartan Race SG on Facebook
5. Liked, shared and tag 5 friends who are new to mypreciouzkids or who are keen on this obstacle-based run by using this Facebook post. Pls comment "Done, Twitter: ?? , IG:??" on the same post for my easy tracking. Do set your post to PUBLIC so that I can verify your entry. Entries that are not shared publicly on your timeline will be disqualified. Giveaway ends 28th Aug  2016 (Sunday) 2359.
AROO, see you there!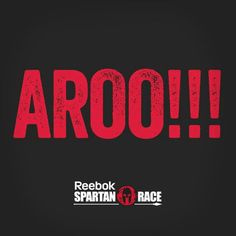 Share the article