If you have seen how much I adore my Gaston Luga Biten 15″ (see my review here) , I had to hold my breath when I saw Gaston Luga launch a more compact version of the Gaston Luga Biten 15″ in 13″ size in October and 1 new colourway- Hawthorn Pink, it was love at first sight !
I have been using Gaston Luga Biten 15″ for the past 2 months and totally loved its functionality, super light, chic, stylish. I didn't think it was that big (though it is the second biggest GL bag) but in comparison the newly launched Gaston Luga Lillen 13″ , the latest evolution is definitely more compact and sized perfectly for ladies especially for city trips (perhaps for overseas travel the Biten would still be the preferred choice as it is bigger in capacity)
They do have the same colour way as the Biten and 1 more – the super sweet Hawthorn Pink, I was lamenting how come the Biten didn't come in pink and it was as if Gaston Luga had heard me and launched the PERFECT back pack for me!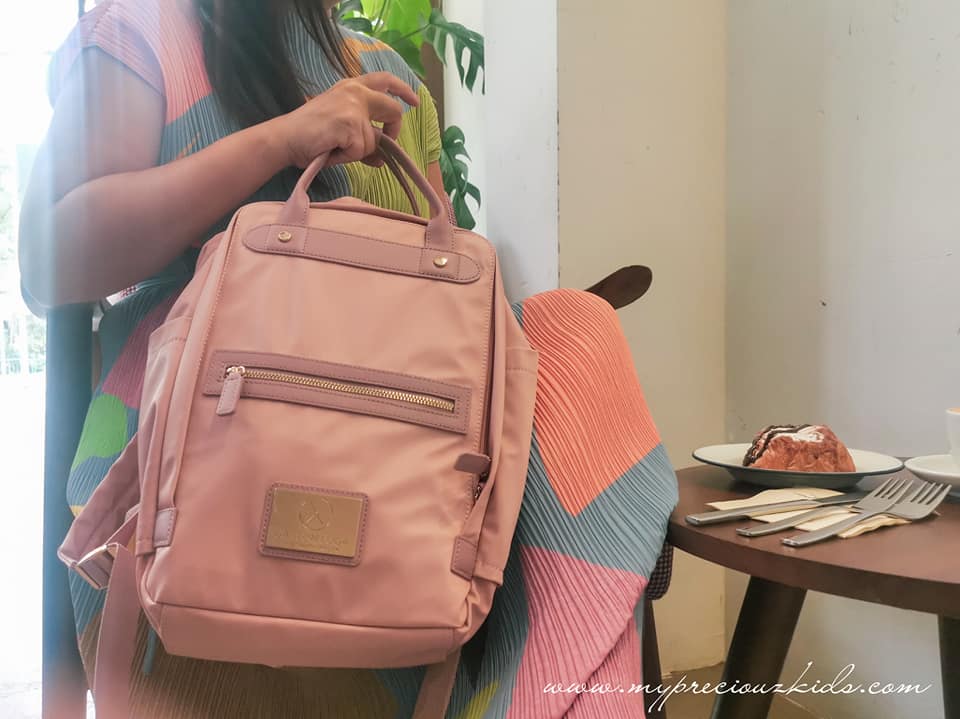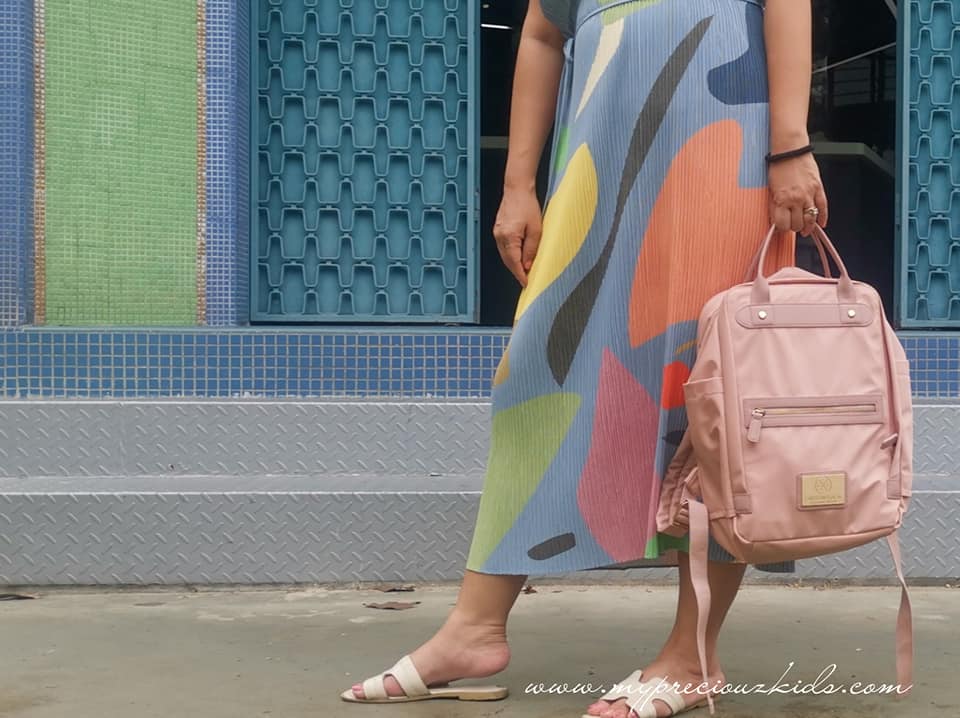 Here are all the similar awesome features that Gaston Luga Lillen 13″ has , the exact same as Biten 15″ except for 2 salient differences – sizing and the design of its front pocket
The same 5 awesome features just like the Biten
1. A dedicated outer compartment for my laptop
Can you believe my laptop has its own compartment, it is not with main compartment? How convenient is it that I can easily reach for my laptop if I need to do last minute work while waiting for my boarding. I don't have to fumble those the main compartment before i can reach out to my laptop. They have also cleverly added a compartment in the main compartment which can also be use to store laptop but I would prefer the outside compartment any time. Fits all 13″ laptops so most laptop will be able to fit in.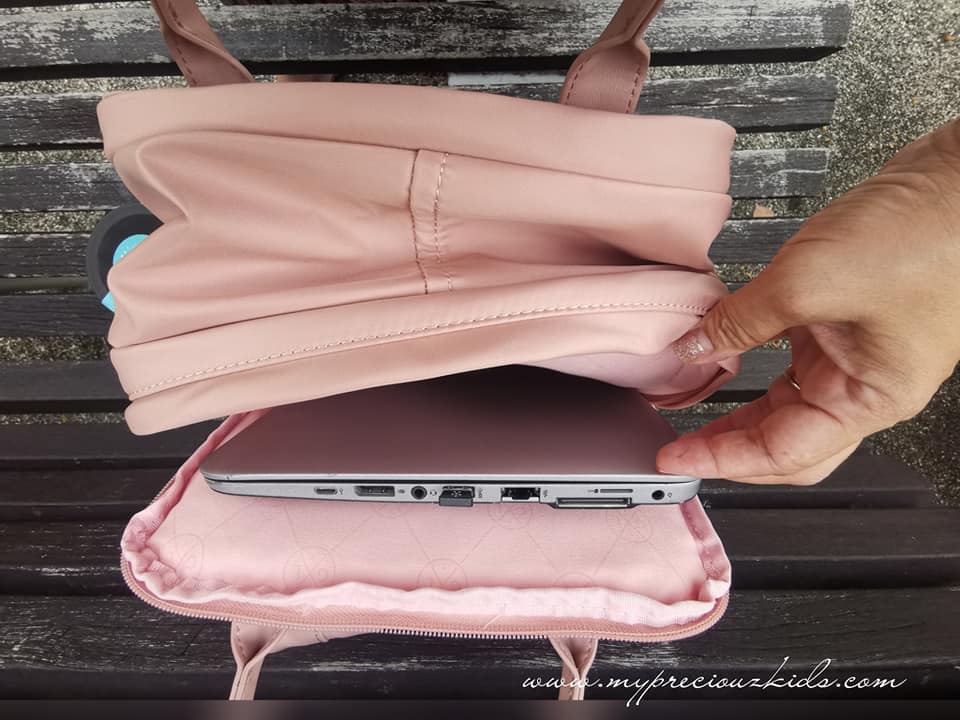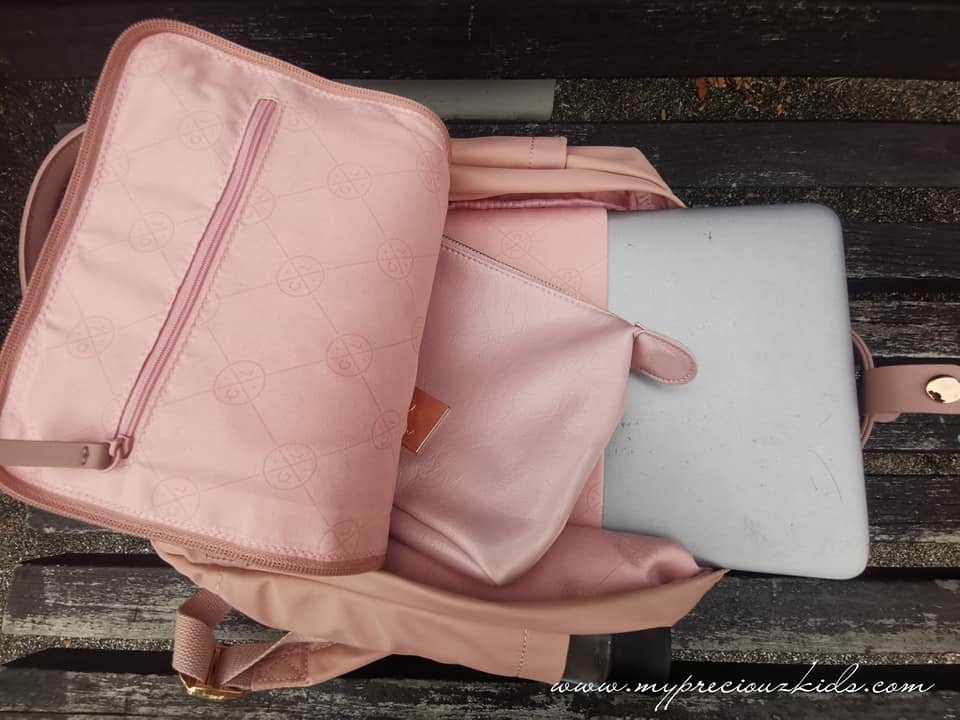 2. Slip-over Luggage strap
Anyone who travel for work know how handy is this. The one feature that sold the Biten to me was slip-over luggage strap for easy travelling! And now they added the Lillen to feature this strap too. This is a must have feature for work travel – so I can either carry it or have my trolley luggage carry it!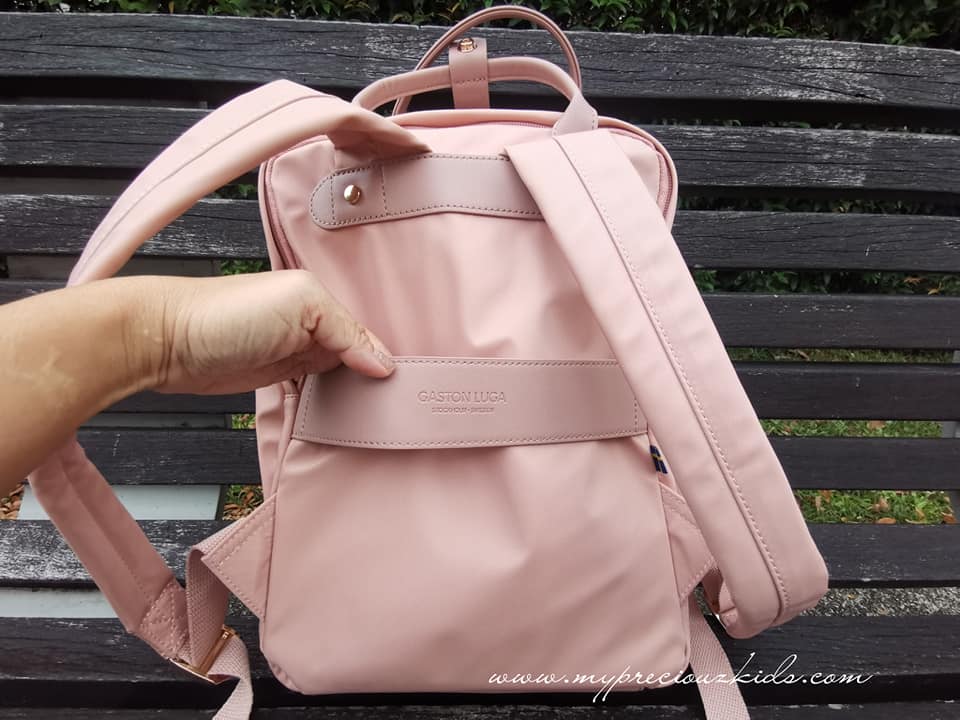 3. Hand-carry version
The other feature that sold this model to me is the double hand-carry straps. So besides carrying on my bag, on days when the bag doesn't contain a laptop or heavy barang-barang (malay for goods), I could easily hand carry the Lillen instead back carry for a different feel and style! How versatile!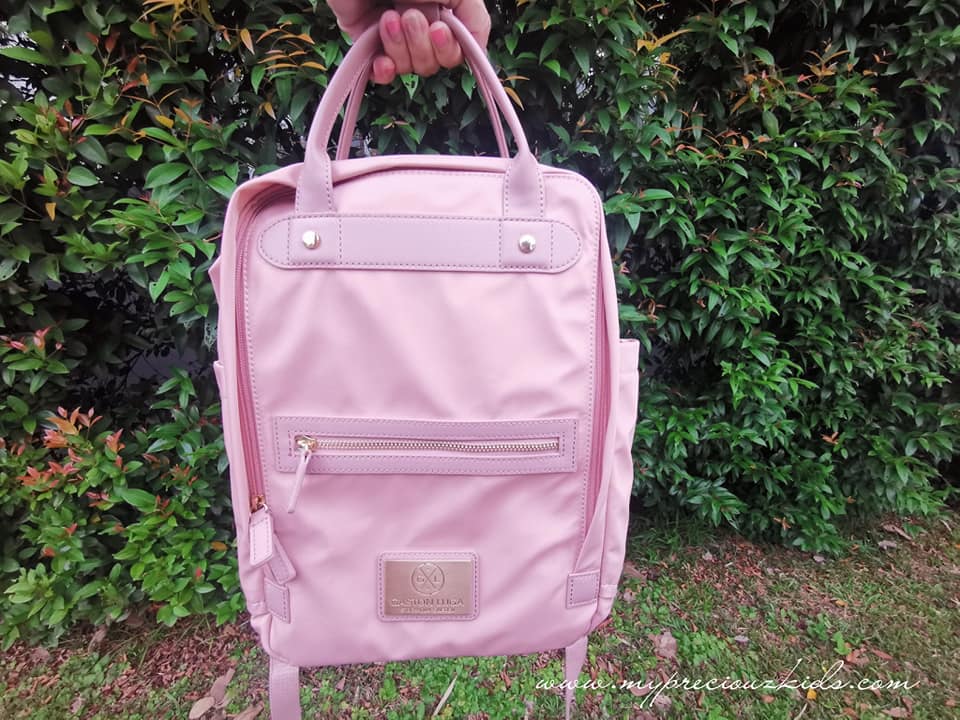 4. Great fit, durable and almost water proof
Made of polyester,  it is light and smooth to touch, and my water test, the water didn't seep in. The bag comes with padded strap for comfort and weight distribution.
5. Functional yet super stylish
Something may look good and stylist but failed in its functionality. This is not the case with all Gaston Luga backpacks. Besides the more basic colours, they decided to add Hawthorn Pink for the ladies market. Functional part of this – front pocket and 2 side pockets to hold your water bottles and for easy access.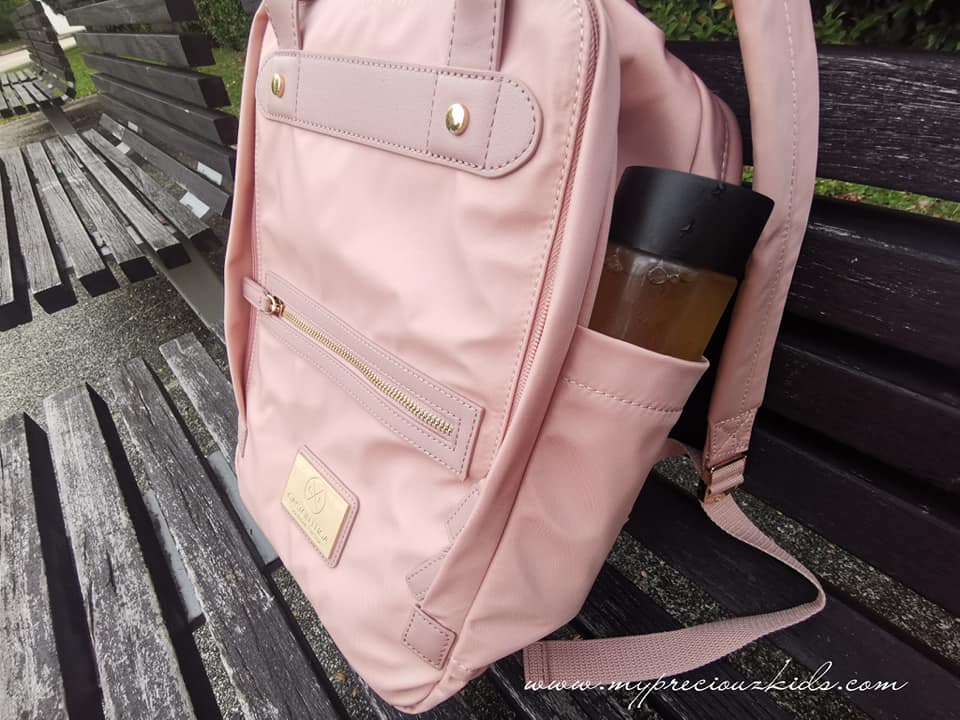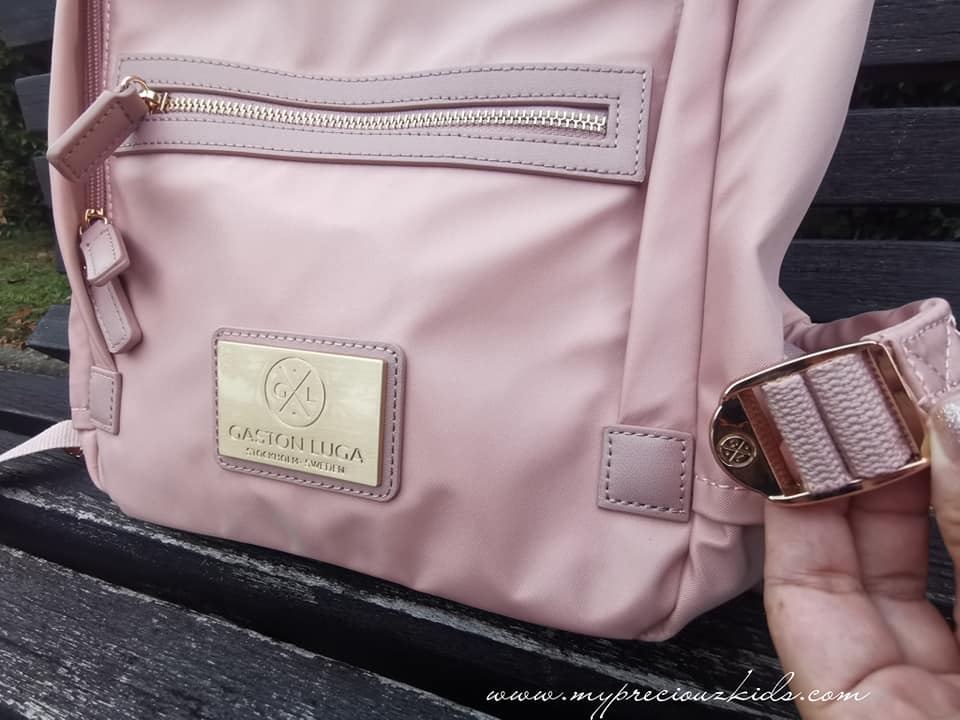 Size comparison to the GL Biten
I have not tested the GL Biten for overseas travel but I can attest for its functionality and use in my own city tripes as I brought my laptop out sometimes to do work outside of home setting, while waiting for my kids to finish work, etc. I see the same for Lillen and in comparison, this is a more compact and stylish backpack for the ladies for sure!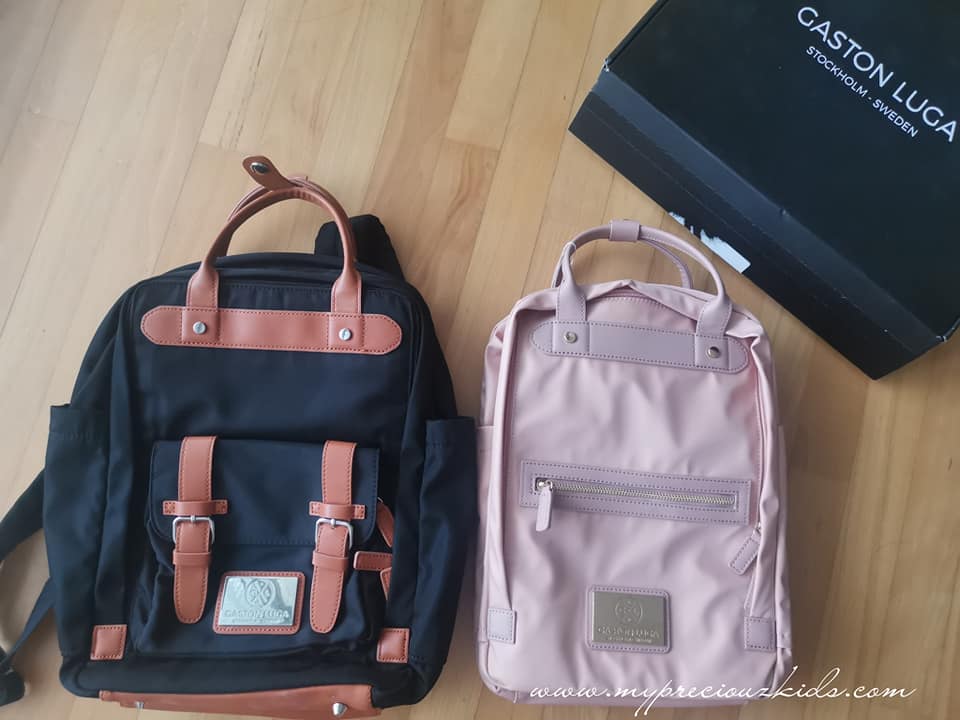 So I will probably loan my Biten to my husband and do bag twinning with him using my Lillen. But once I am back to my overseas work travels, I will have him hand back over the Biten.If you are a true blue pink fan like me, you can select a pink Wallet BORS which comes free with every backpack purchase and get pink GL Toiletries bag at 50% off too. 
I have done up a packing video to show despite its compact size, it does fit all my laptop, knick knacks and much more! 
Singles' Day promo happening from 4 to 11 November: Quote mypreciouzkids15 for 30% off on all items storewide and free delivery and returns.
Disclosure: This is a sponsored post. No monetary compensation was received. All opinions are my own.
Share the article