I have a big fan of Sudio and had own many Sudio wireless earphones. It was Sudio that introduce me to the world of wireless earphones. This time I will be reviewing the Sudio TOLV  earphones. 
At first sight
Having own a pink and navy green earphones from different Sudio models, I opted for the white edition as this will be used by my husband mainly – so a more gender neutral colour, else I will pick another pink earphones (just joking). It was not a pure white, but a tinge of rose gold to break the overall white monotony – truly a beauty! The charging case is really small and compact, easily fitting any men's pocket and small handbag.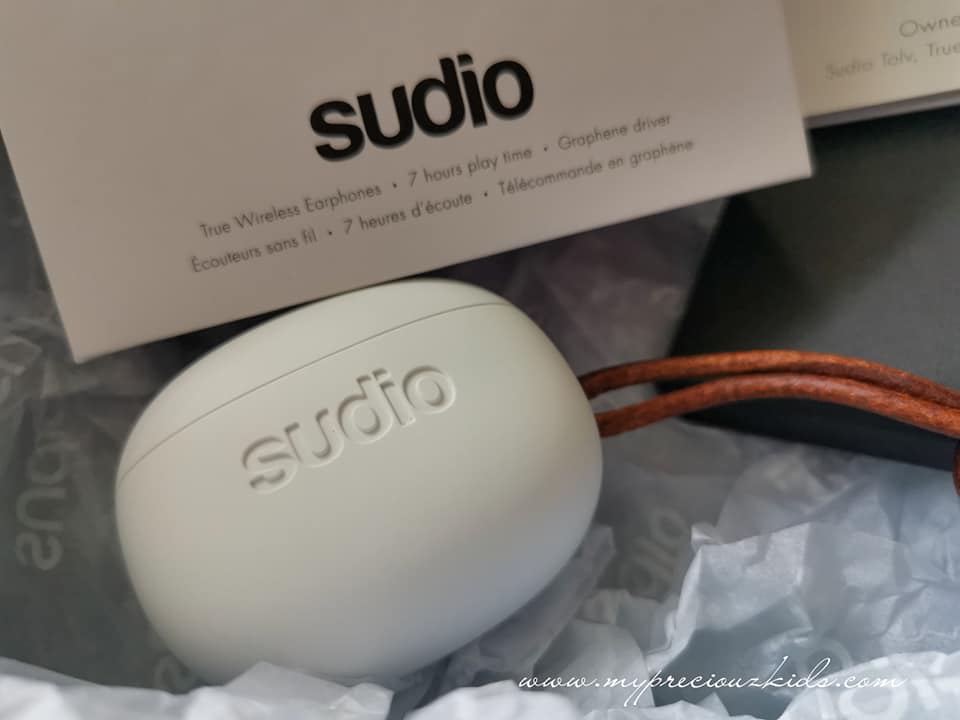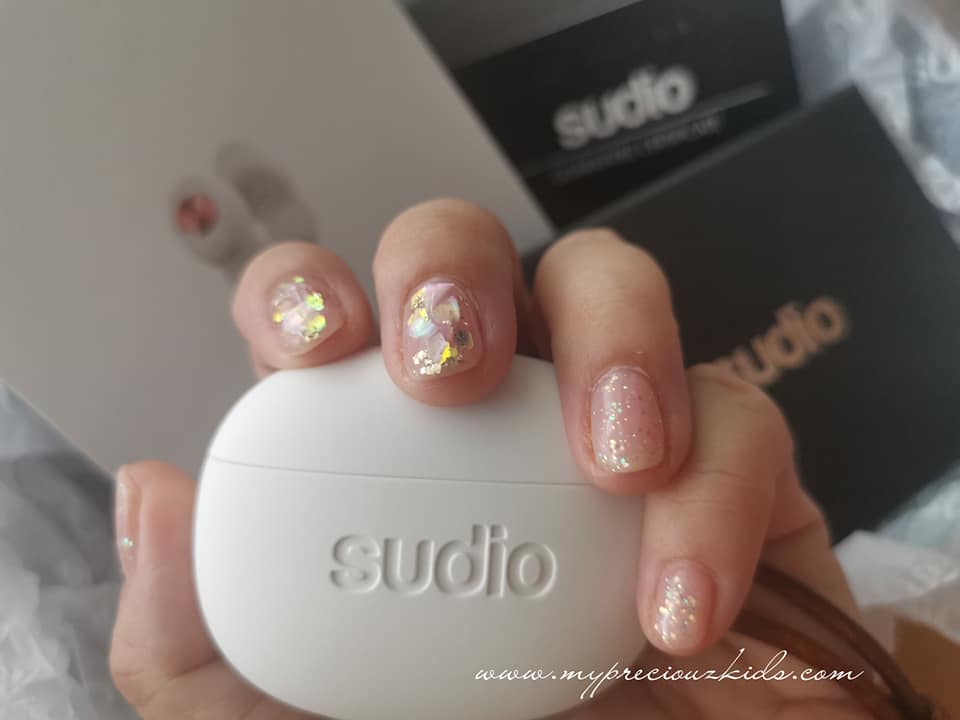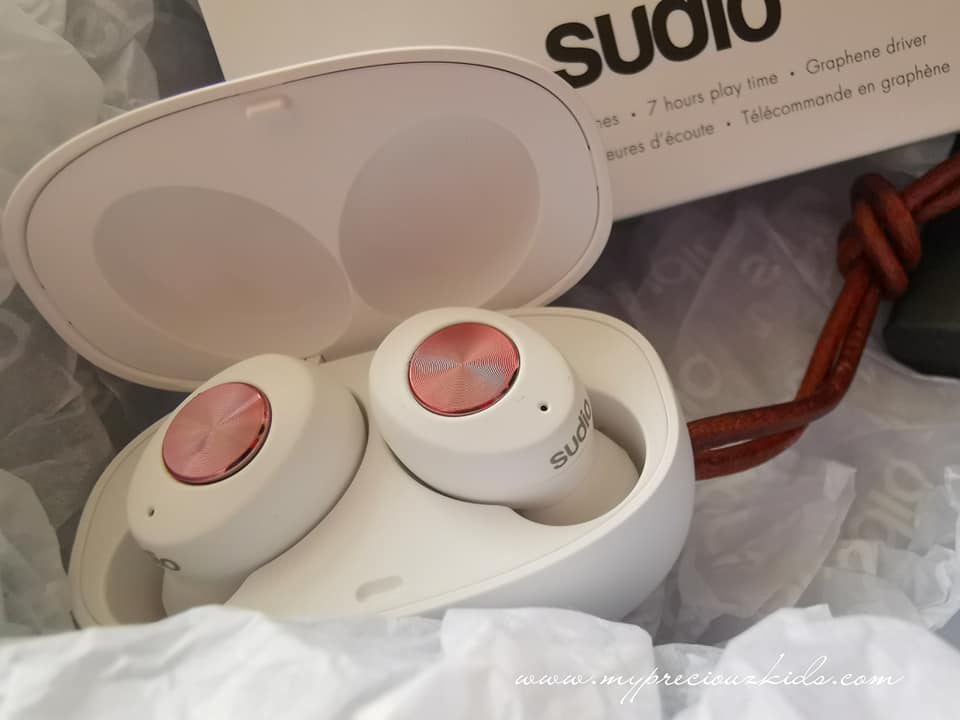 Using it
Just like the Sudio ETT, it is an automatic switch on and pairing upon removal from case, super idiot proof ( I am quite a technical noob) , it was super easy to pair unlike the older model like the Niva which was more 2-step. This pair has an amazing 35 hours battery life, means I can watch almost the entire K-drama series without charging! So much battery power for such small earphones – truly amazing technology.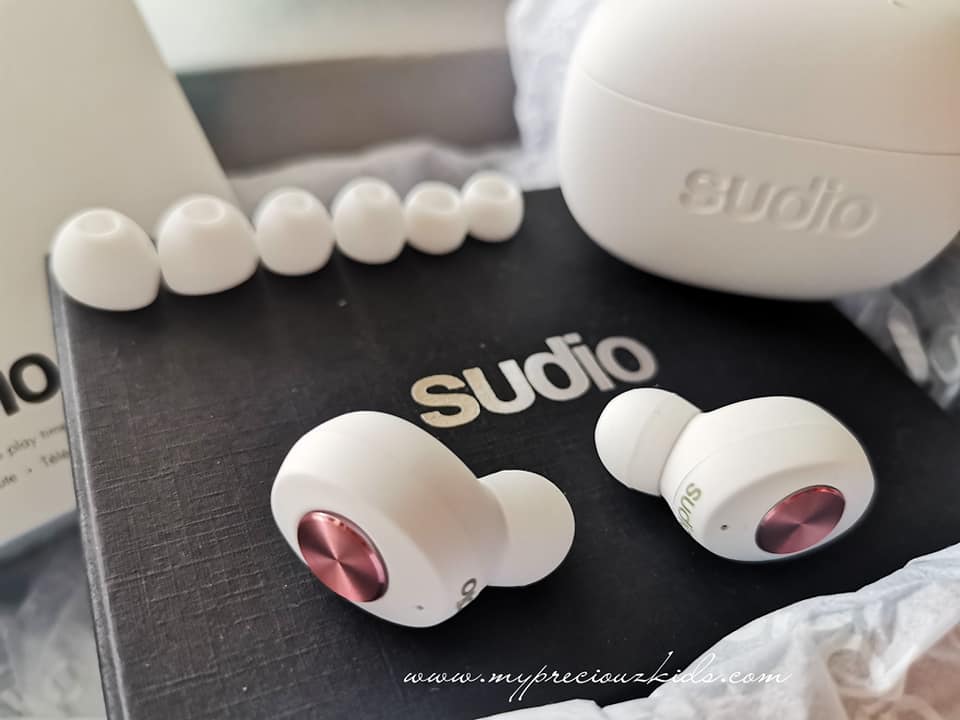 Loving it
The sound quality is amazing as always, I had my Korean drama OST playing as I typed on this blog, really no complain even though I am not an audiophile, I can definitely tell a good and crisp sound streaming to my ears! The audio quality of Sudio products has always been its selling point and of course its nifty design –  fashionable and functional! You have to own a pair to truly appreciate Sudio at its best.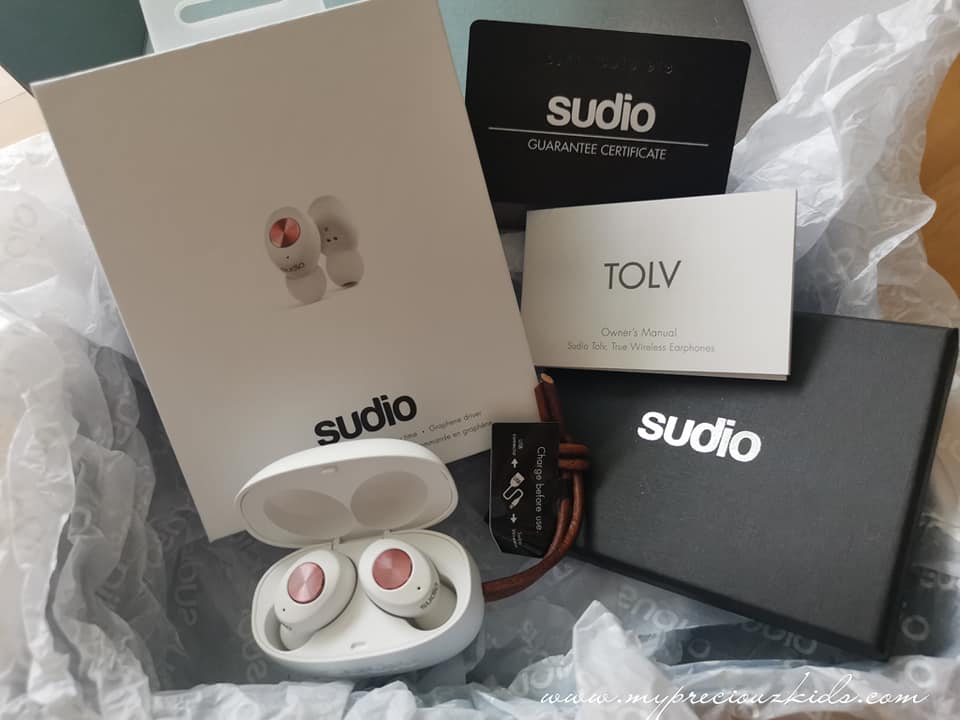 Specs:
-35 hours of battery life, 7 hours in a single charge
-New graphene driver for top notch sound quality
-Automatic pairing
-Available in 6 colours – white, black, green, anthracite, pink & pastel blue
-Siri & Google assistant compatible
As always with all Sudio products, it comes with free worldwide shipping, 3 years international warranty and 30 days no questions asked return policy.
Sudio TOLV comes in 6 colours –  white, black, green, anthracite (this is unique gender neutral colour as well), pink (my all time favourite) & pastel blue and retailing at SGD149 (before the 35% discount)
And for 2 upcoming promotions in November, you can get any Sudio products at an amazing discount of 35% (that is less than SGD 100!) by quoting my discount code mypreciouzkids35. 
Only limited to the 11.11 Campaign November 4 to 11 and Black Friday November 23 to 30 ! Mark the days on your calendar if you want to cart yourself this awesome set! 
Disclaimer: This is a sponsored post.  No monetary compensation was received. All opinions are my own. 
Share the article