I have been working from home for the past 6 months and I don't own an ergonomic table or an ergonomic chair like in the office. I have been having aches due to long hours of working on a not- so- conducive setup. My condition has worsen recently due to back-to-back of budget meetings this month, where I literally sit for hours on the stretch.
Miuvo Rechargeable Kneadme Massager could not have come at a better timing, now I can attend my budget meetings and have a back massage at the same time (shh- dont tell my boss) ! Frankly, you can even bring it to the office as it is super compact and mobile (cordless!) – no one knows you have a back massager on your office chair. 
Miuvo may not be as popular as the other bigger players in the massage chair market but they have been supplying massage products since 2011. The company is founded on the philosophy that consumers deserve better and at an affordable price. Behind this dynamic team, is a company built upon 30 years of manufacturing and design excellence. They operate a cost-efficient setup, bringing consumers high quality and practical products at a right price.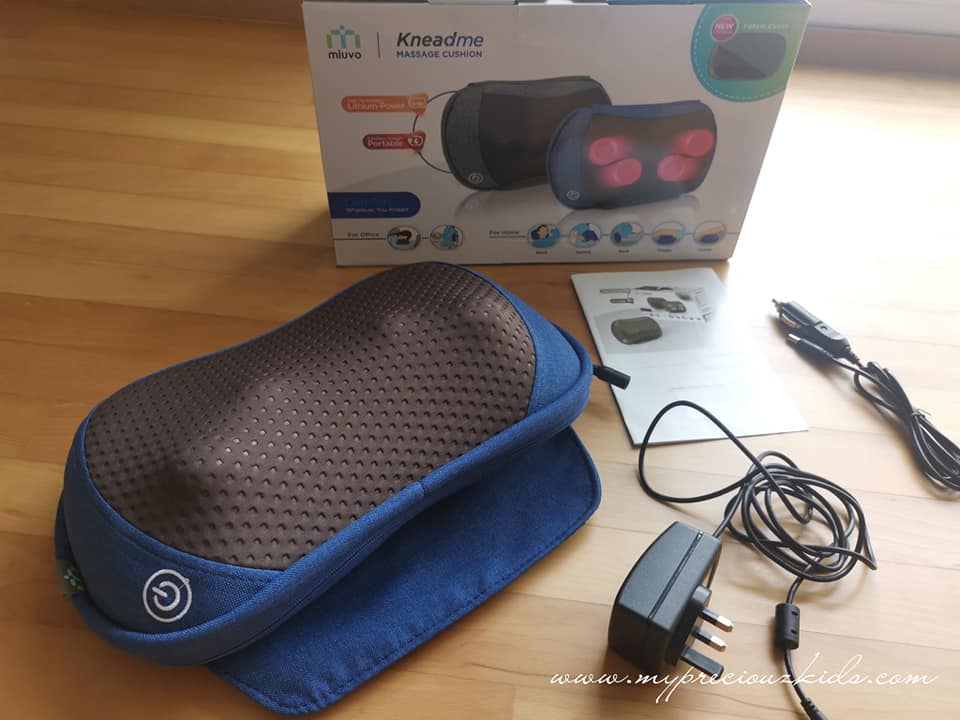 1.Rechargeable hence it can go cordless 
I hate cords, so when I found out that this massager is rechargeable, it means I can literally massage on the go – any part of my home, in the car  – literally any where (every charge can last 75 to 90 minutes), I know I found a keeper.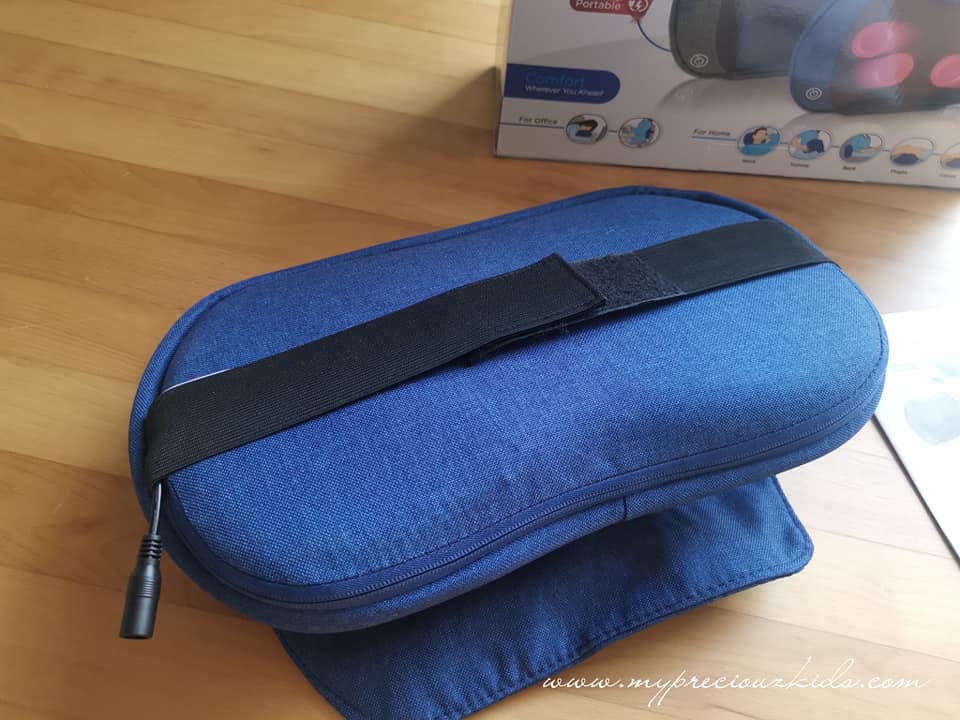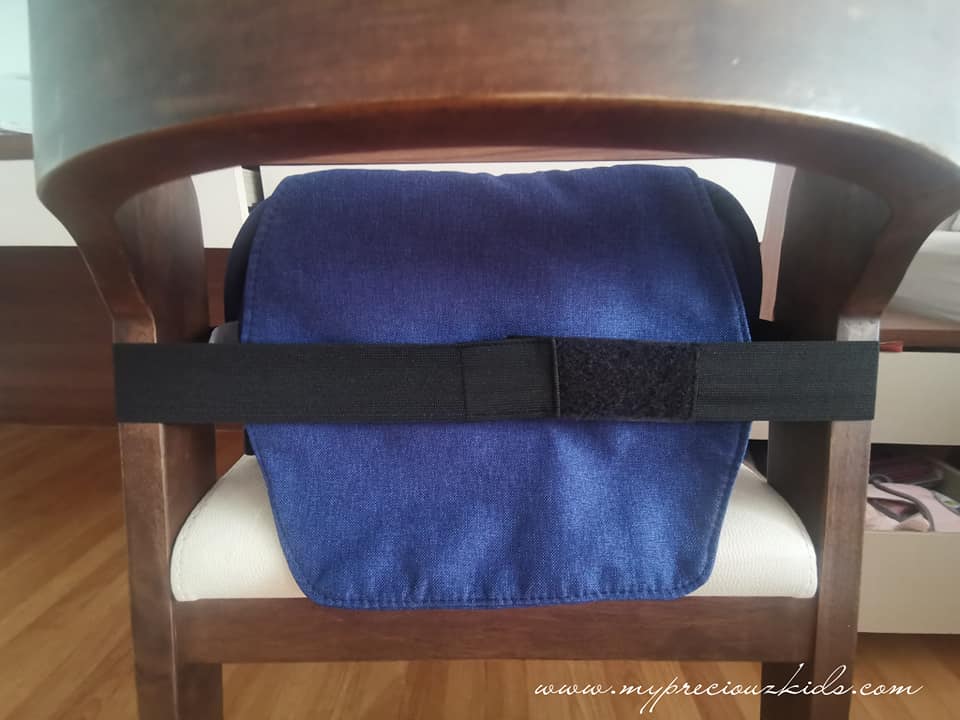 2. Light weight and compact
The biggest plus point besides it being cordless is the size – light(1.3kg)  and compact making it super mobile. It uses graded fabric cover with elastic breathable mesh fabric for a more comfortable feel, softer touch and friendly to the skin.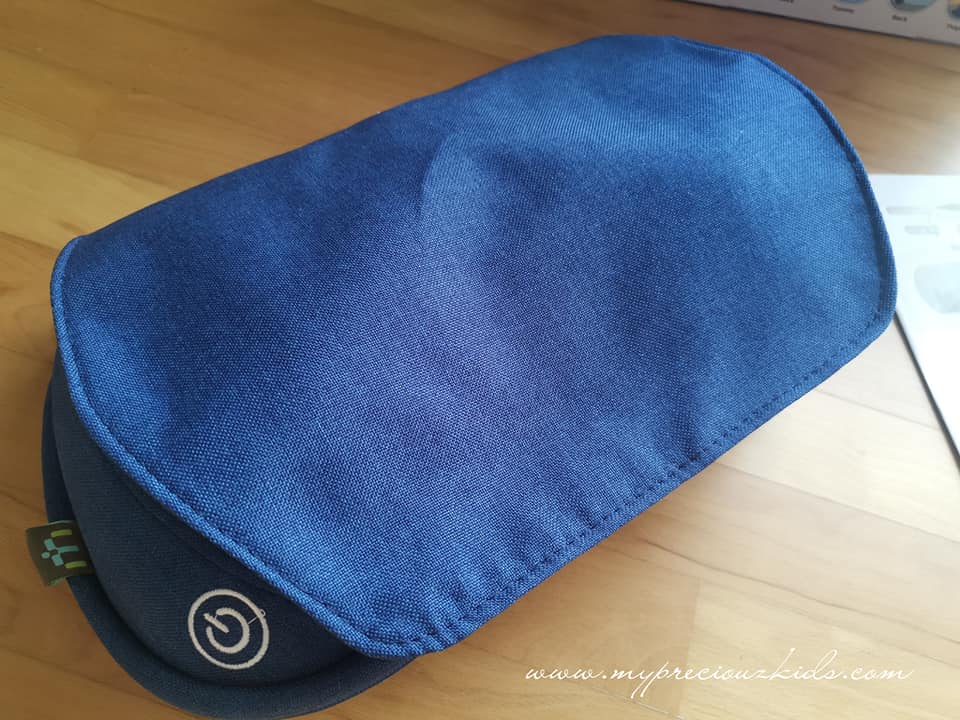 3. Strong massage
Using powerful 3D Deep-Kneading Shiatsu Massage Nodes, a 15-minutes session immediately brought instant relief to my aching muscles for ultimate relaxation.
4. Used on many parts of the body – back, shoulders, waist, thighs, calves or feet
I don't own massage chair for a full body massage but this massage cushion can massage every other part of the body, so this is a steal! And if you don't really want to invest in a massage chair or don't have the space in the home, this cushion massage is a very good alternative.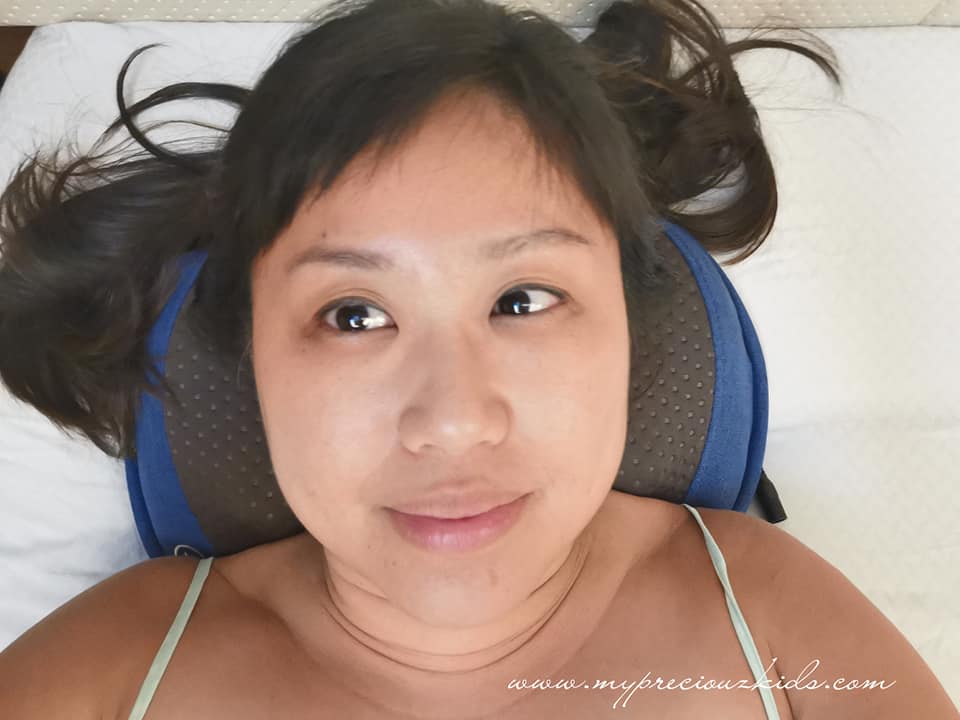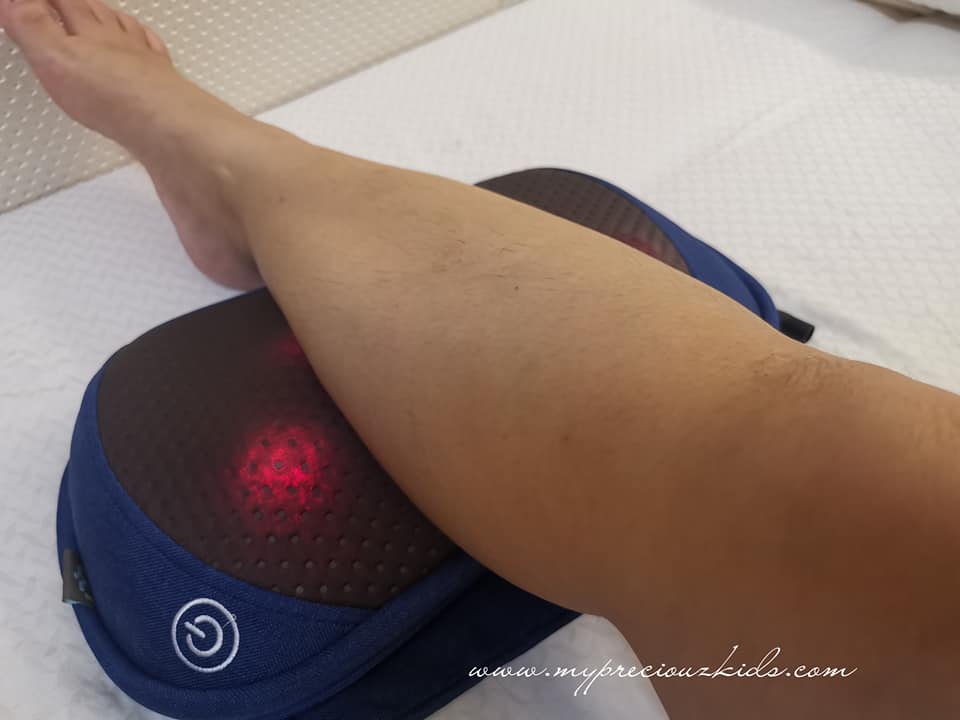 5. Heat function
There is 1 and only 1 button to switch on/off and one other mode  is the heat function ( also switched on using the same button). With the soothing heat sensation, it improves blood circulation to muscles to aid relaxation. The roller heads are heated to a very comfortable temperature – super soothing and can be turned on or off at any point of the massage.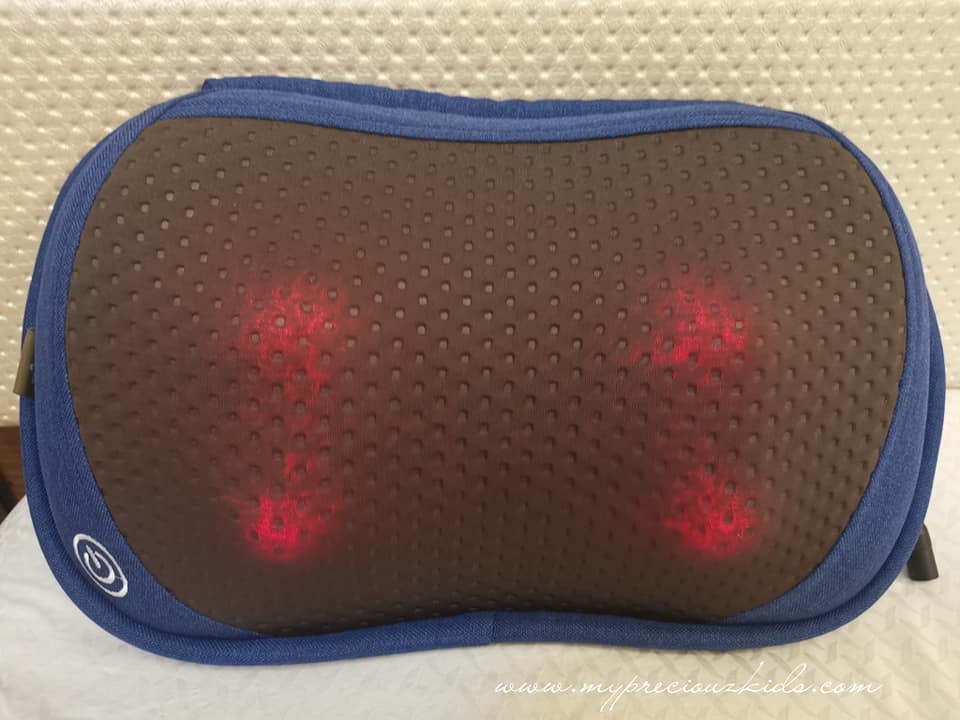 This is an introductory video on this awesome massage cushion by Miuvo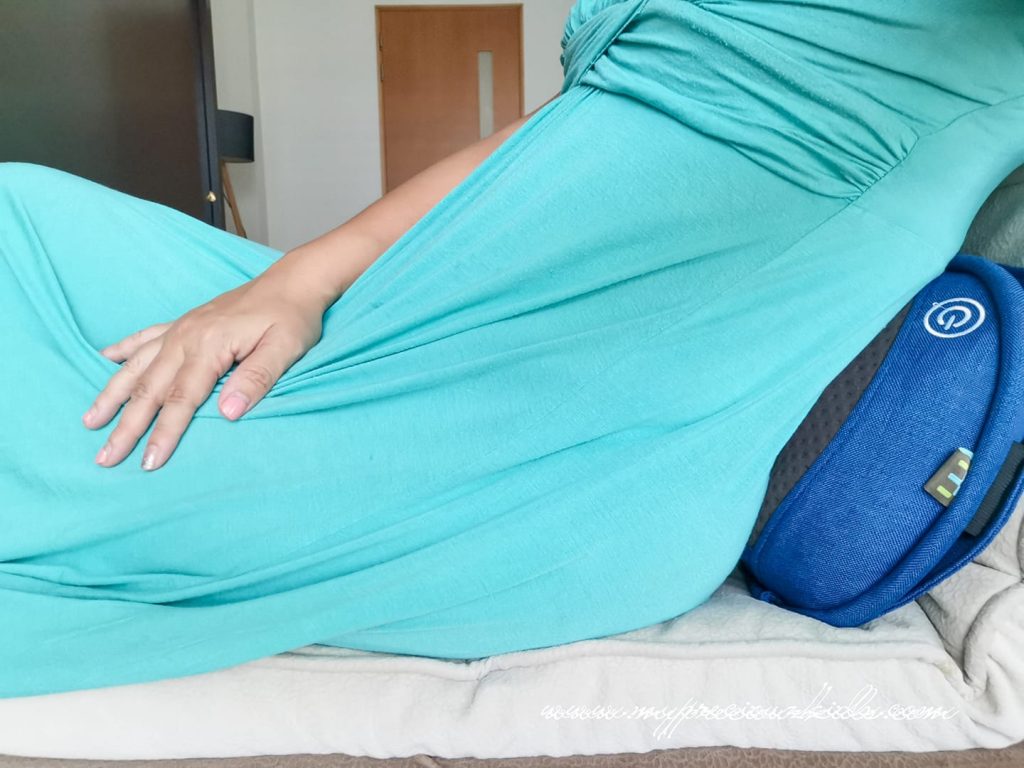 Priced at a promotional price  of SGD 99 comes in 2 colours that matches any furniture – grey and blue and 1 year warranty. Order this for yourself or as a Christmas gift  from their webstore . Their massage products are also available for trying and purchase at Giant Tampines Hypermarket.  
Address
Giant Tampines Hypermarket 
Disclosure: This is a sponsored post. No monetary compensation was received. All opinions are my own.
Share the article