Media Invite
After a rewarding term with Heart Studio (read all about it here), small C is back for a second term, in his own word his FAVOURITE time of the week. During the term break, he will count the day till the opening of the new term and reminds me to send him to Heart Studio .
For all the classes he has, this was truly his favourite , in fact, I can see all their students are all a happy lot from my weekly short visit when picking up small C, so much joy and laughter indulging in art and painting. One of the biggest reasons is their super passionate art teachers – each and every one of them – they really teach from the heart and totally adore each and every student. Even though only Teacher Jay teaches small C, the other teachers also know small C by name, he really feels at home at Heart Studio. 

A term consists of 10 lessons which  is divided into 3 different projects – 2 4-week projects and a 2-week drawing (for technical skills). For the first art project of the final term for 2020, the Little Dali were drawing plant – cactus/cacti/succulents. 
As with the other projects, the first week was exploration of the theme of the subject matter- cactus and all its various forms and sizes through initial sketching and exploration. The art teacher will share fun facts, and anything under the sun about the theme of the project. 
The proper work begins in week 2, where the real art work begins to take shape – choosing the type and sizes of pot, cactus and painting the background. As in most adult, I will just go with shades of green for the cactus, but kids are often more adventurous, small  C's cacti were of the most interesting colour combinations.
Week by week, you will see the art work culminate to a master piece truly done by the child himself – no handholding, no dictating what is the right colour or how it should be drawn. The emphasis is purely on  proper development of motor skills,  self-expression and creativity.
Here is another masterpiece done and completed by small C at 5 years and 4 months.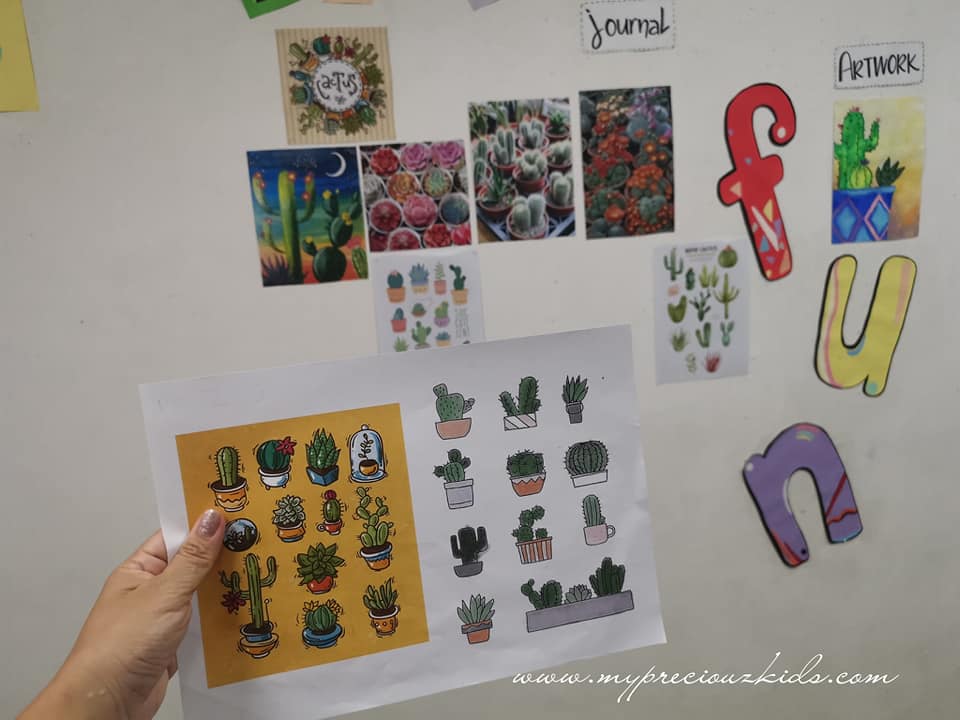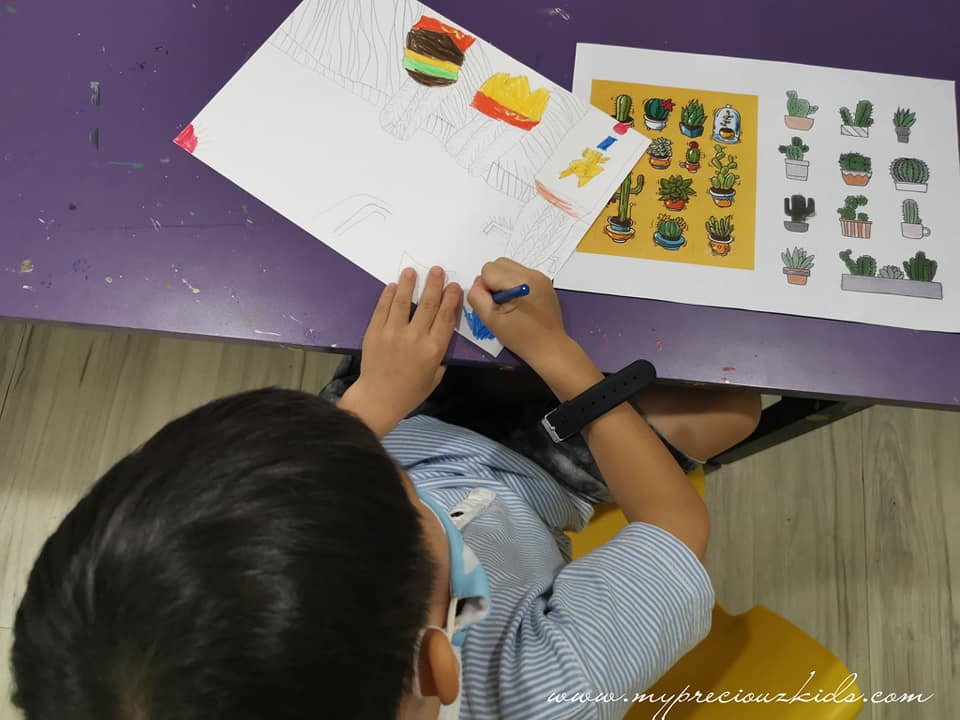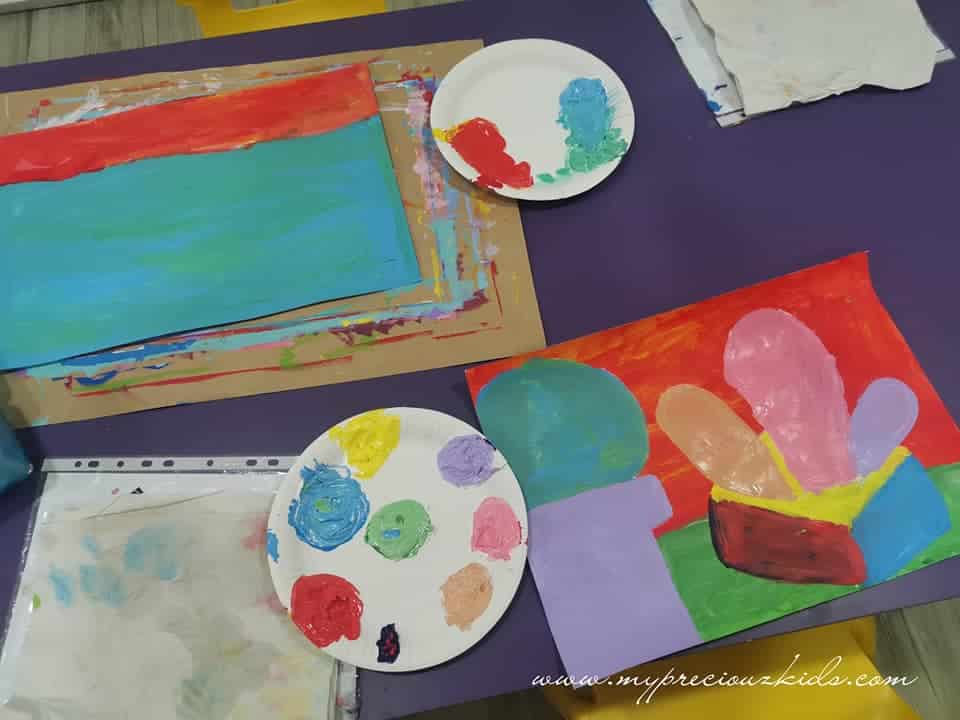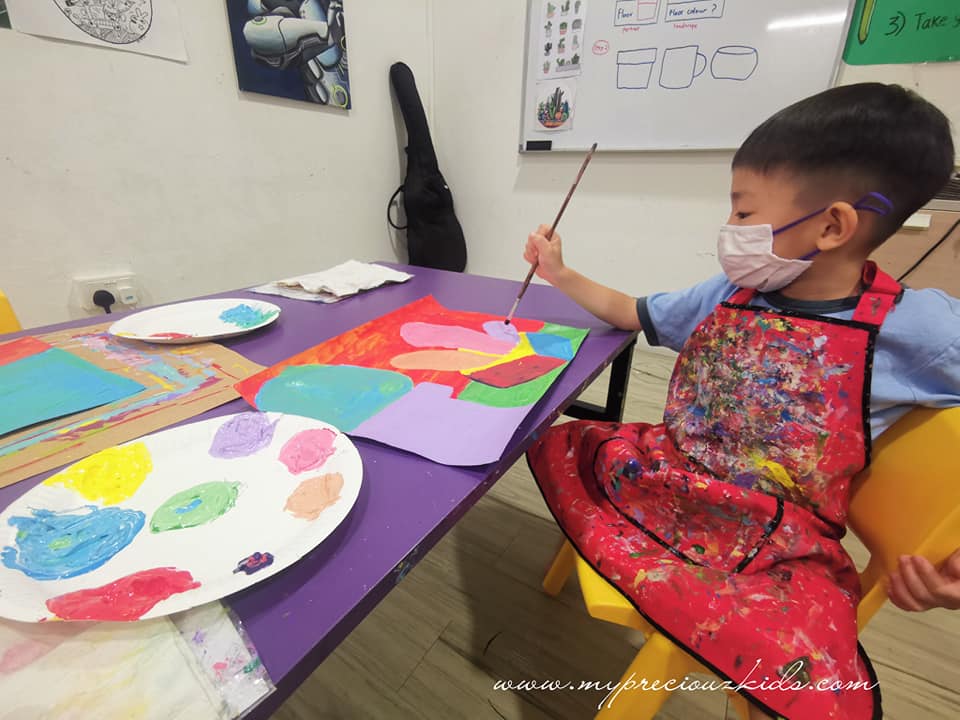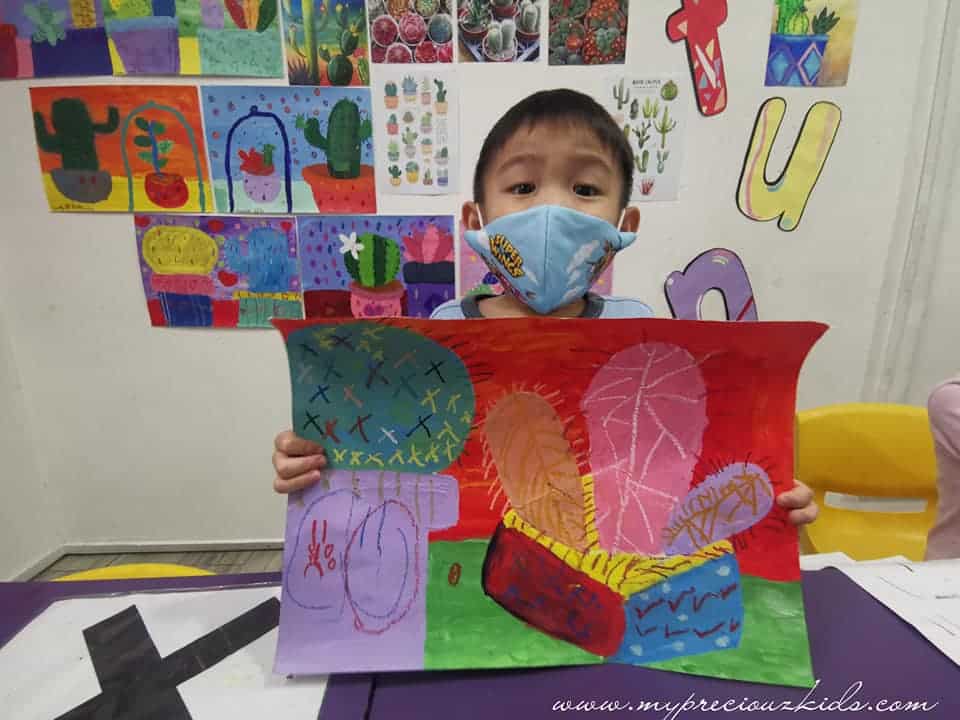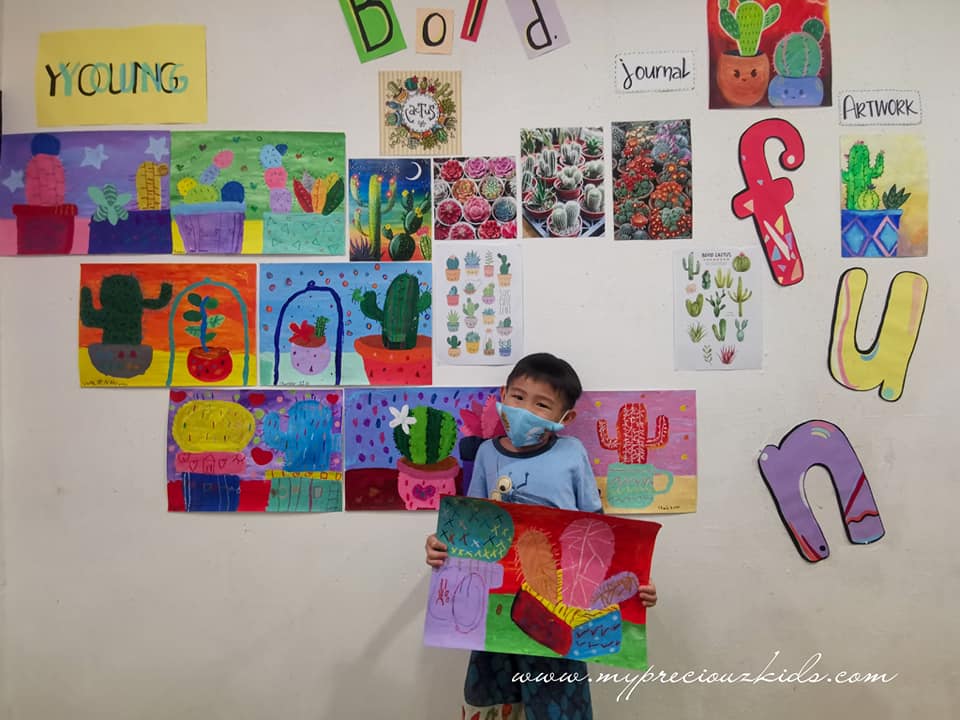 Do continue to follow small C's journey with an art studio which teaches from the heart – Heart Studio as I will share it on IG highlights every Sunday morning, small C's favourite time of the entire week!
If you are thinking of enrolling your child at an art studio or looking for holiday art classes,  look no further, details are as below. 
Heart Studio 
1 Charlton Lane #01-04, Singapore 539631
(65) 6554 7563
Share the article