Pre-covid , I travelled a fair bit for work – in this region , short haul flight with my office laptop and a trolley luggage back as my travel mainly span from Monday to Friday.
Whenever I travelled, I often fumbled with my laptop and my trolley luggage. I use a laptop bag but sometimes it is really not comfortable carrying the laptop bag along the many gates and in big airports like Changi Airport or HK International Airport, so I tend to put the whole entire laptop bag (with laptop of course) into my trolley luggage ( but then I wouldnt check it in as I worry about the laptop, hence i need to bring it up the cabin. The only way I can check it my trolley luggage is to carry my laptop bag separately from my trolley luggage, which means I have to lung my laptop back whenever I go. I have seen my colleague carrying backpack to store their work laptop but it doesn't look sturdy nor stylish.
So I always had this problem of managing my laptop and my trolley luggage for my short business trip until the Gaston Luga Biten 15″ came into my life. All my problems resolved with the super stylish and functional bag.
Fans of Scandinavian design would immediately recognise that Gaston Luga from Stockholm, Sweden. And if you like Scandinavian design, you will have a hard choosing the bag for you. I chose the Biten and I didnt regret one bit due to the 5 reasons below as it checked all the boxes of the things I look for longest time in a back pack for my work travel – the first 3 is specific to the Biten (these features won me over the more popular Praper)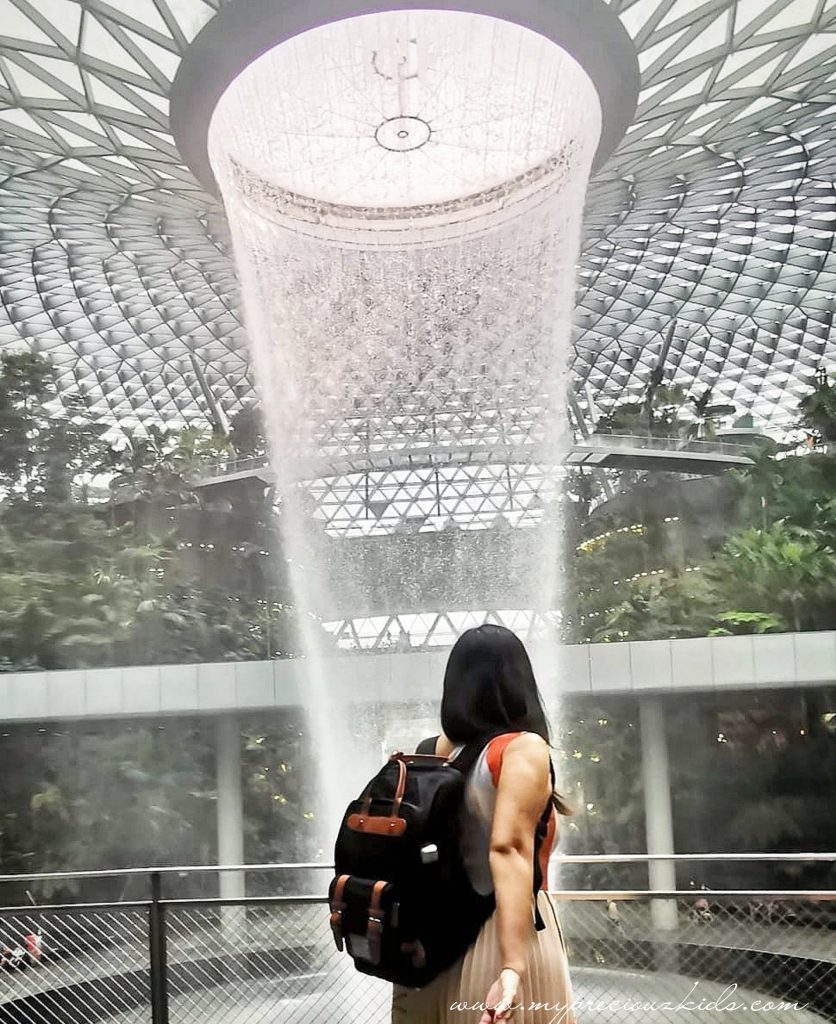 1. A dedicated outer compartment for my laptop
Can you believe my laptop has its own compartment, it is not with main compartment? How convenient is it that I can easily reach for my laptop if I need to do last minute work while waiting for my boarding. I don't have to fumble those the main compartment before i can reach out to my laptop. They have also cleverly added a compartment in the main compartment which can also be use to store laptop but I would prefer the outside compartment any time.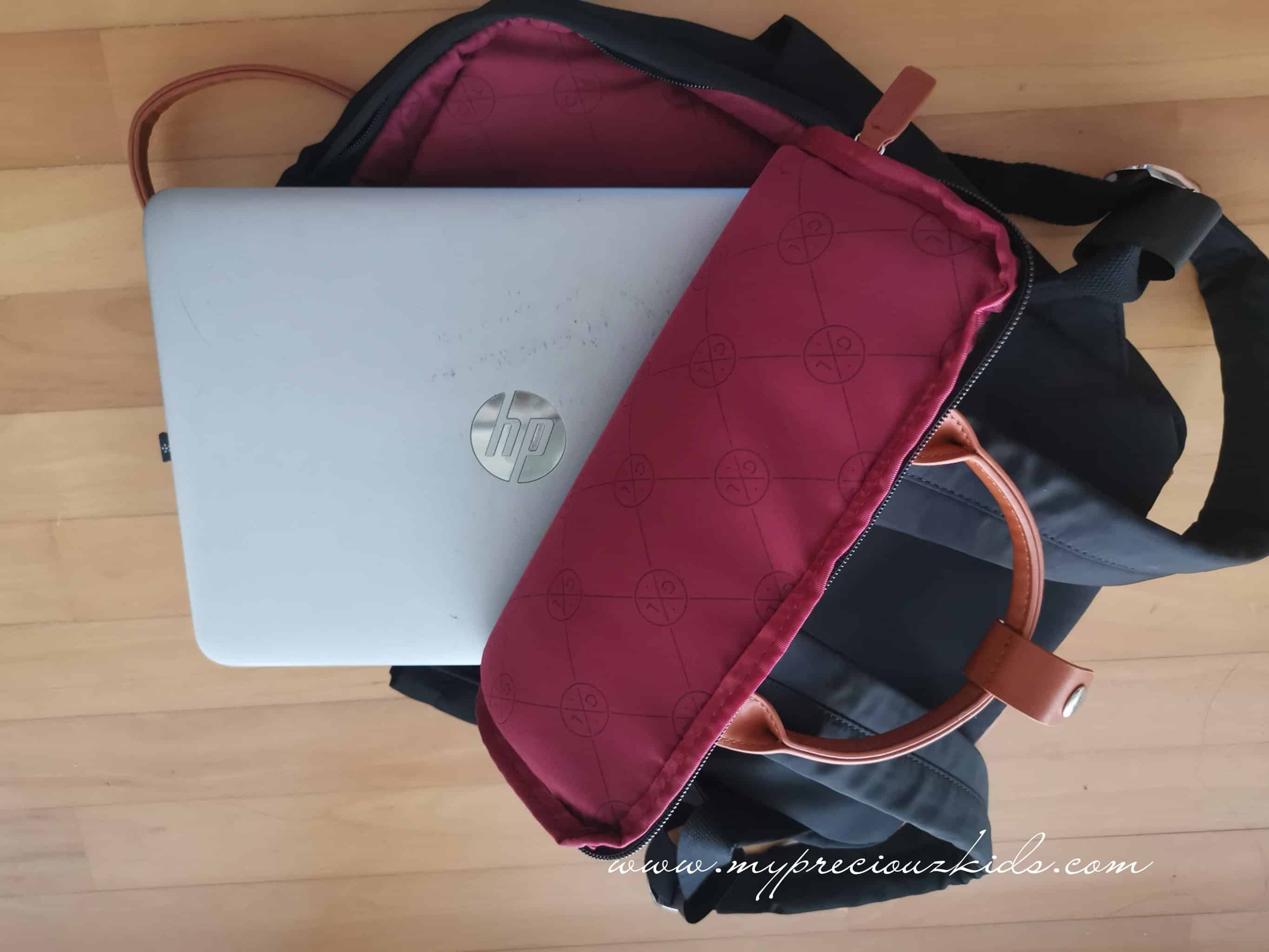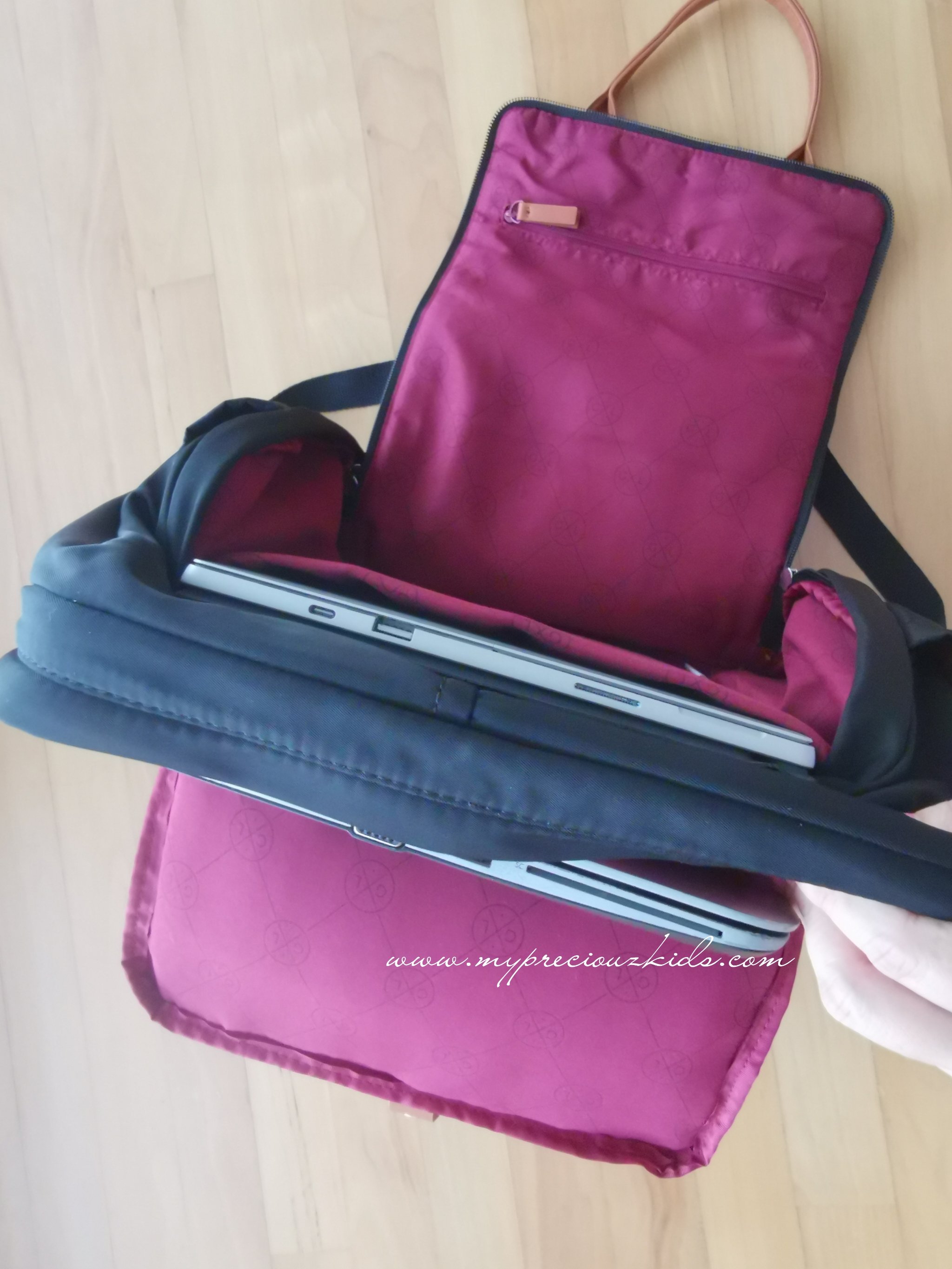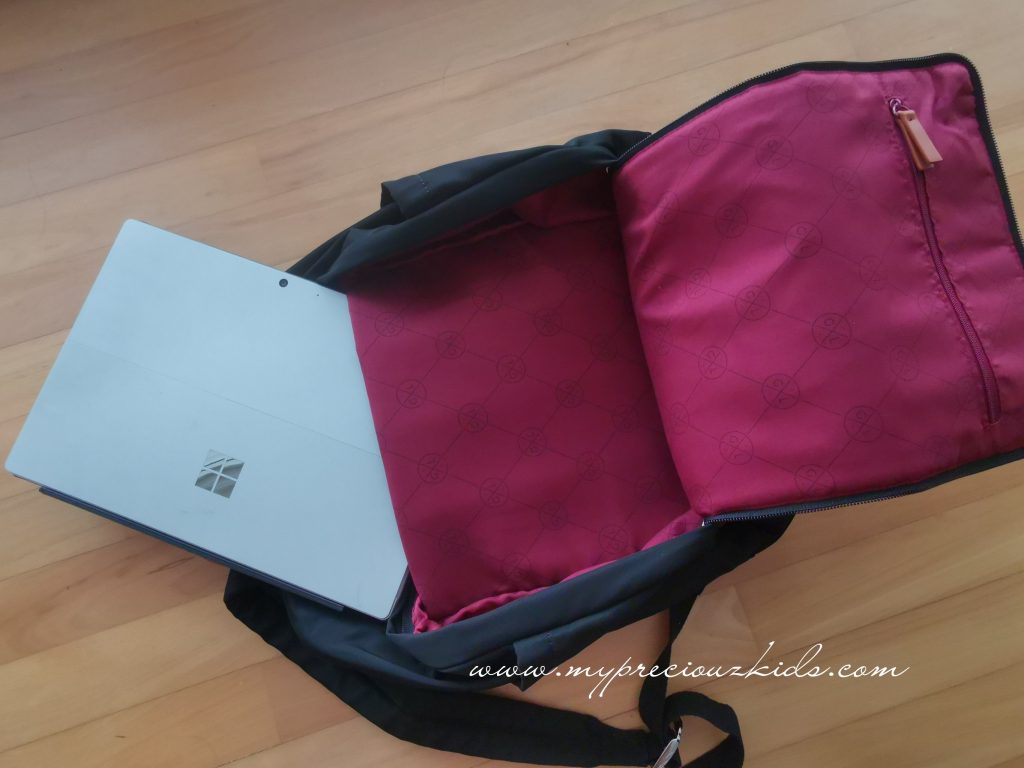 2. Slip-over Luggage strap
Trust me when you are browsing through the Gaston Luga website, you will have a happy problem, all the designs are so stylish yet functional and many colour ways for each design, so I had a tough time choosing THE bag for my purpose. Specifically for laptop and travel, the recommended model are the Praper, Classic, Biten , some other models can also fit in 11 to 13″ laptop for everyday carry. But the one feature that sold the Biten to me was
slip-over luggage strap for easy travelling! I believe only this model has this feature in the entire Gaston Luga's range. This is a must have feature for work travel – so I can either carry it or have my trolley luggage carry it!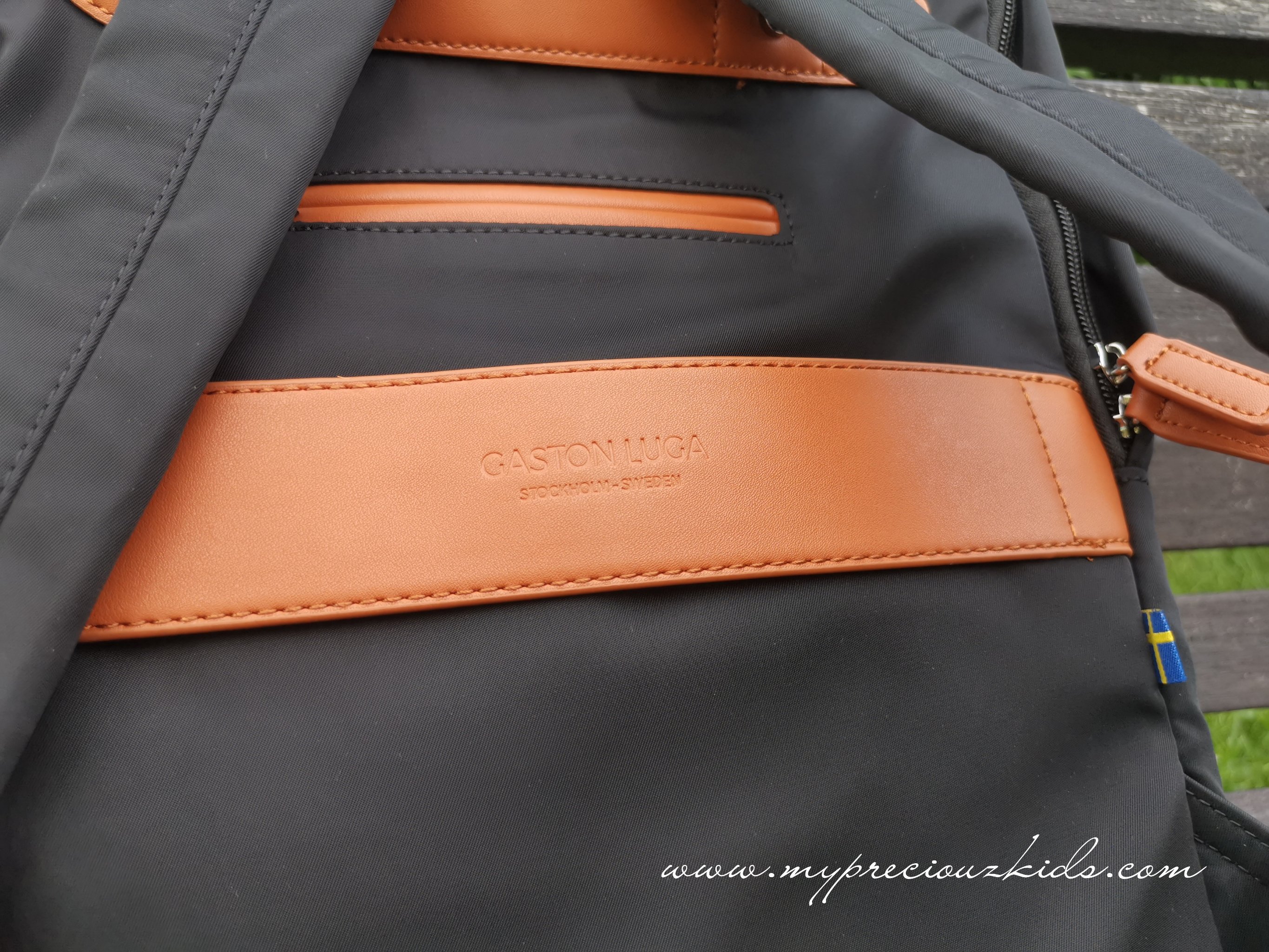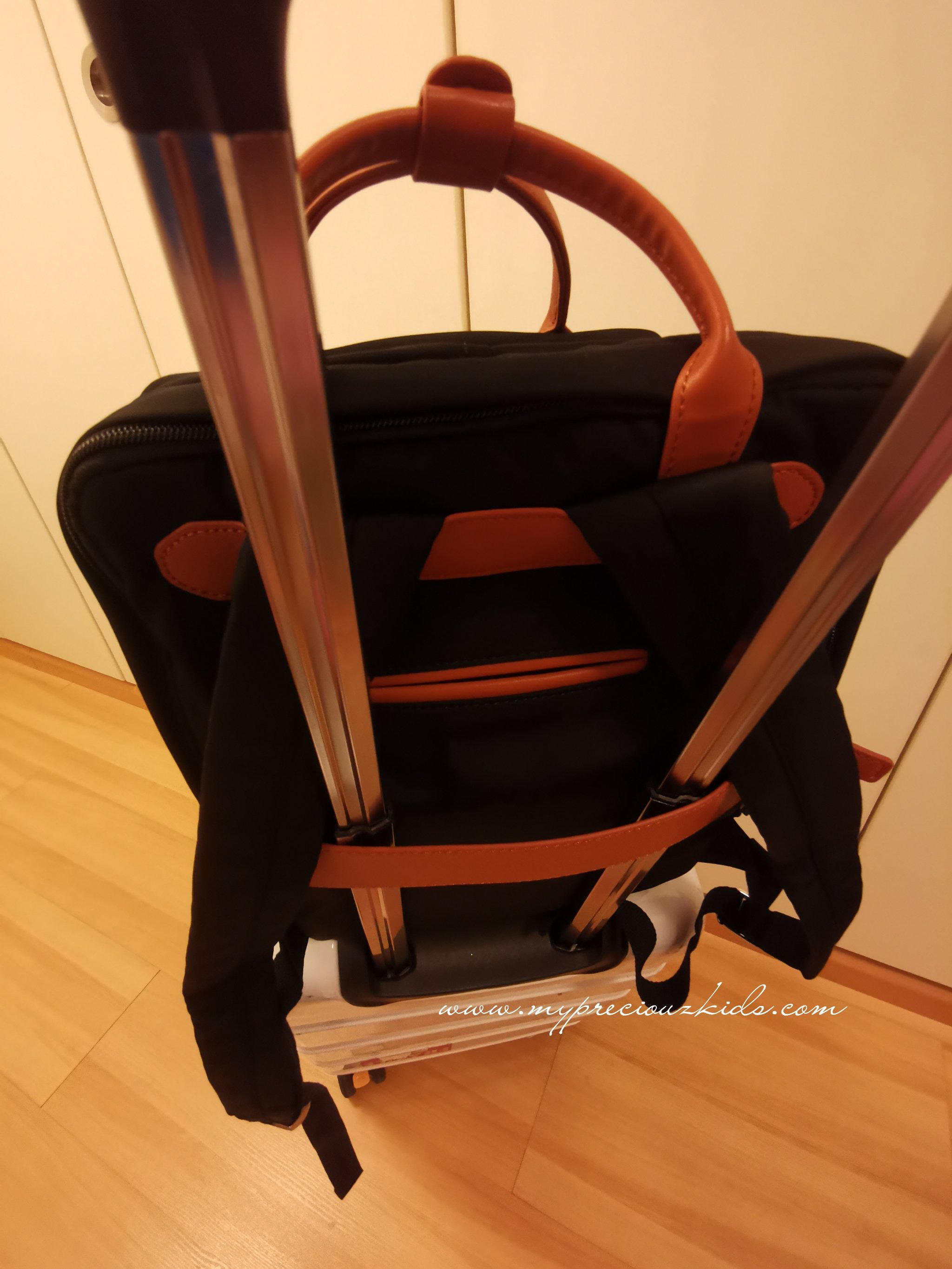 3. Hand-carry version
The other feature that sold this model to me is the double hand-carry straps. So besides carrying on my bag, on days when the bag doesn't contain a laptop or heavy barang-barang (malay for goods), I could easily hand carry the Biten instead back carry for a different feel and style! How versatile!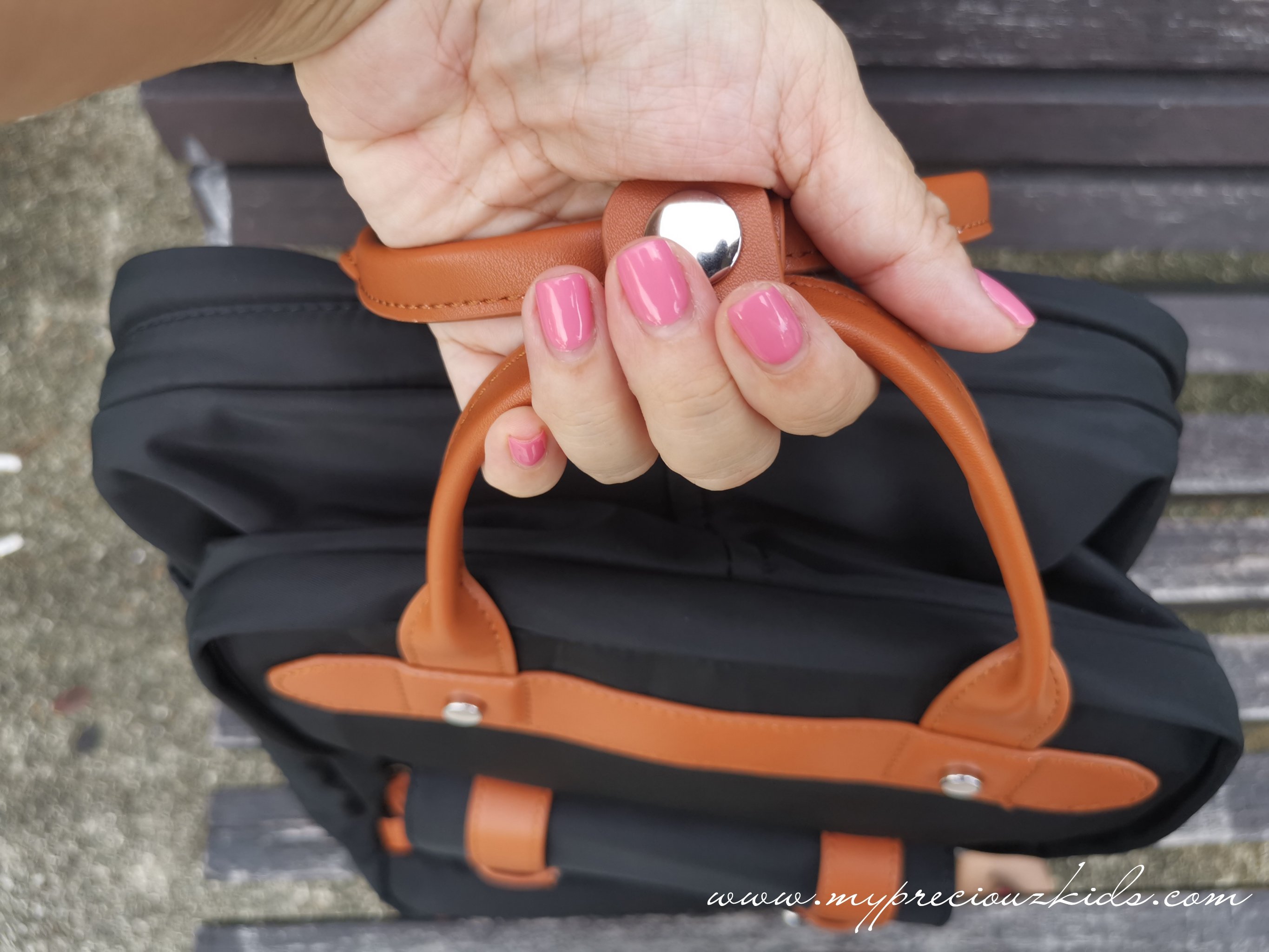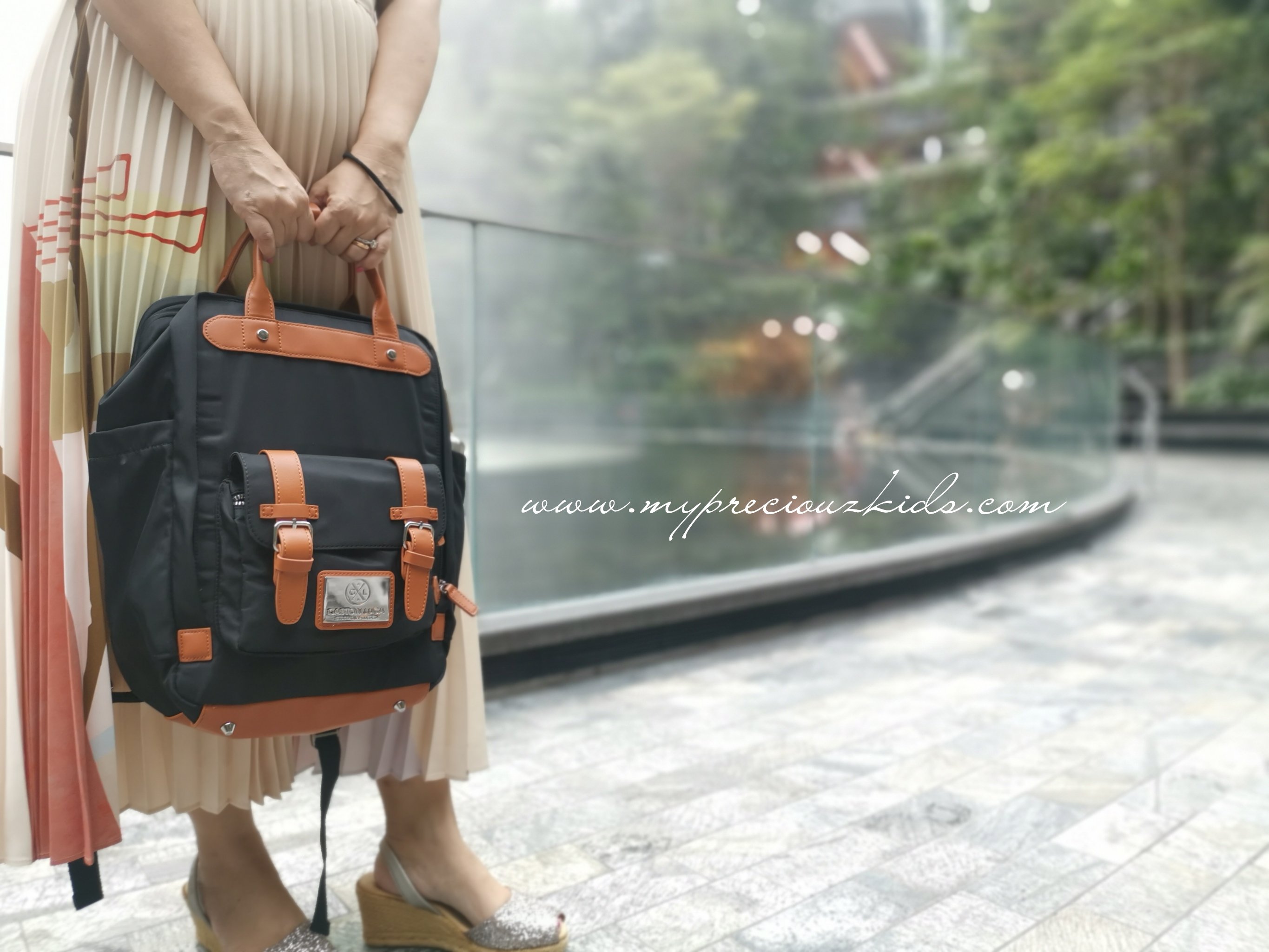 4. Great fit, durable and almost water proof
I also planned to use this for other travels like weekend travel so it has to be durable and waterproof . Made of polyester, it is light and smooth to touch, and my water test, the water didn't seep in. The bag comes with padded strap for comfort and weight distribution. The Biten is the second largest bag of Gaston Luga's range, I was worried it may be too big for a lady, but it isnt bulky at all. Not entirely a very feminine bag, (there are more feminine looking bags in their range like the Classy, Hawthorn or the Parlan) but my main aim was for work travel, so I love the ruggedness of the Biten.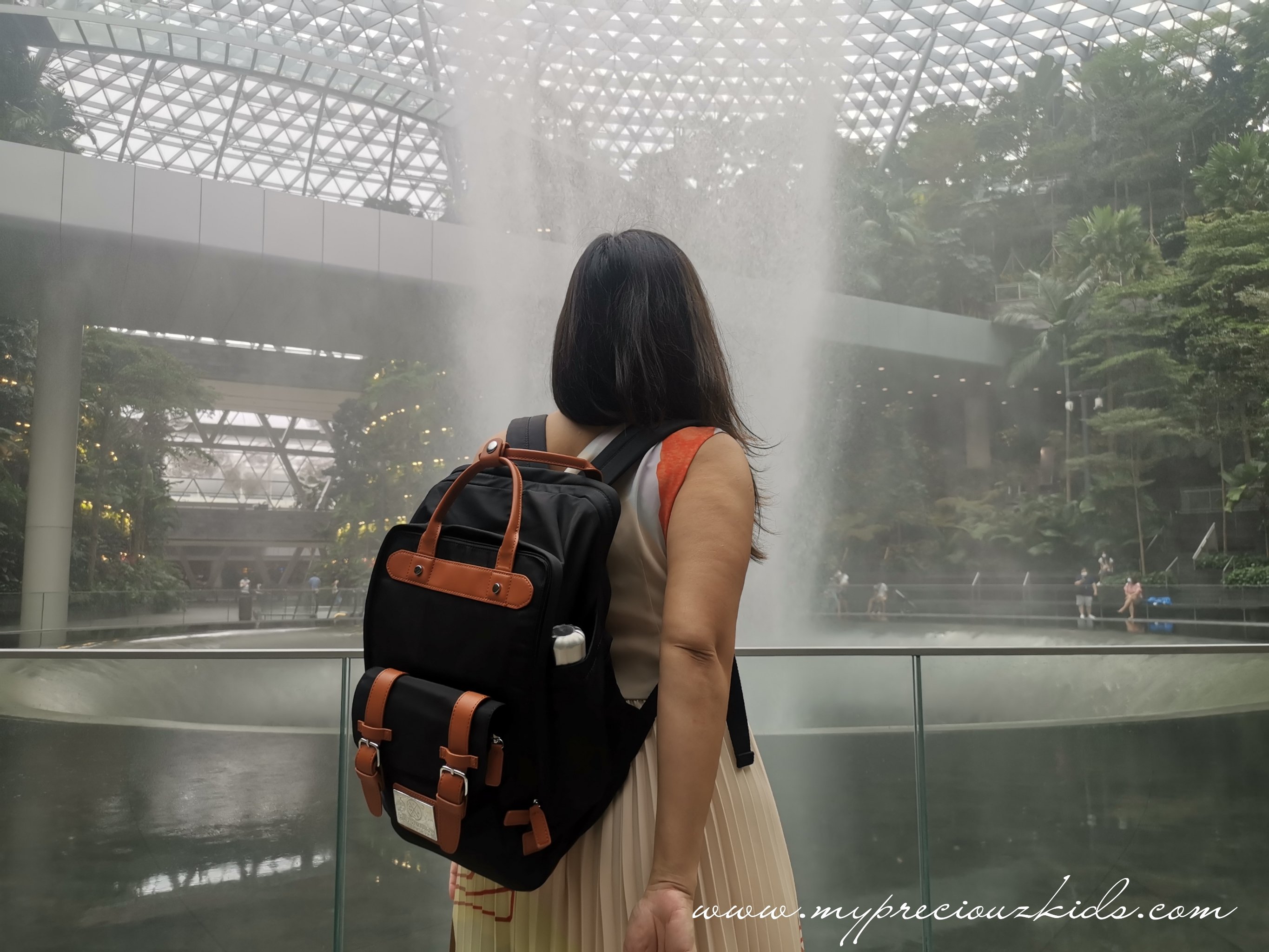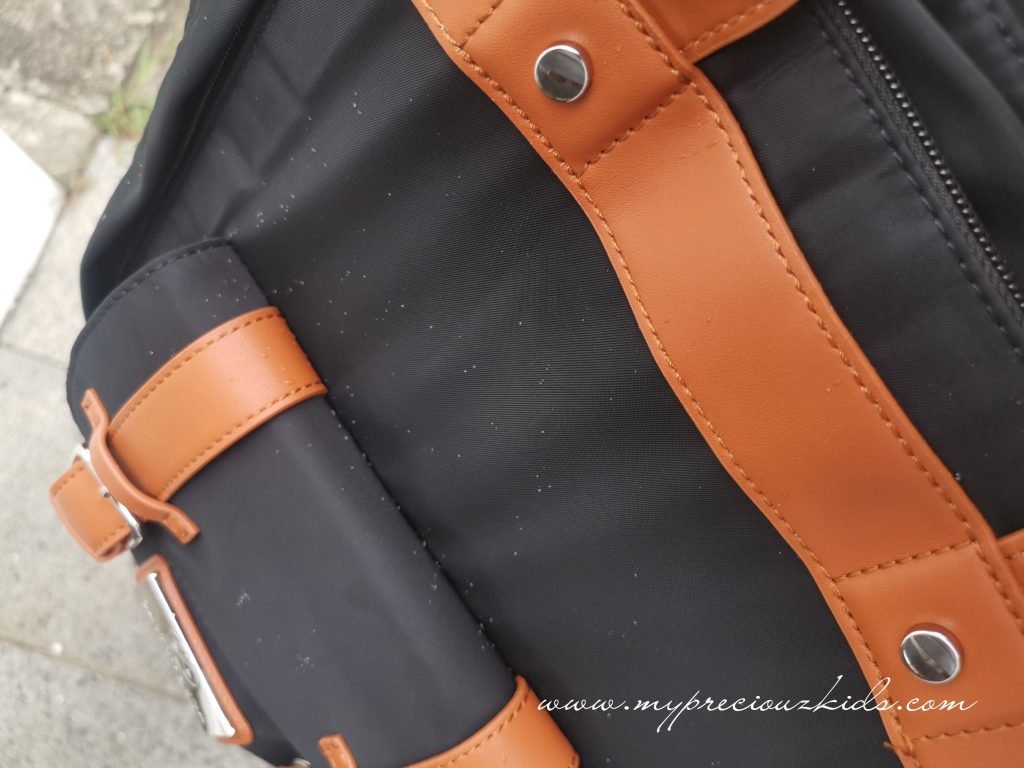 5. Functional yet super stylish
Something are functional yet failed miserably in its design. This is not the case with my new love. I choose the black-brown colour way to visibly see the contrast between the bag and its handles and buckles. It also has a very lovely maroon inner side which I absolutely adored which breaks the monotony of the overall black. Functional part of this – front pocket, side pockets and a GL signature passport pocket (a secret magic compartment for easy reach item -passport, handphone, powerbank (choose 1) located at the back for safety and security. Let the photos explain it more!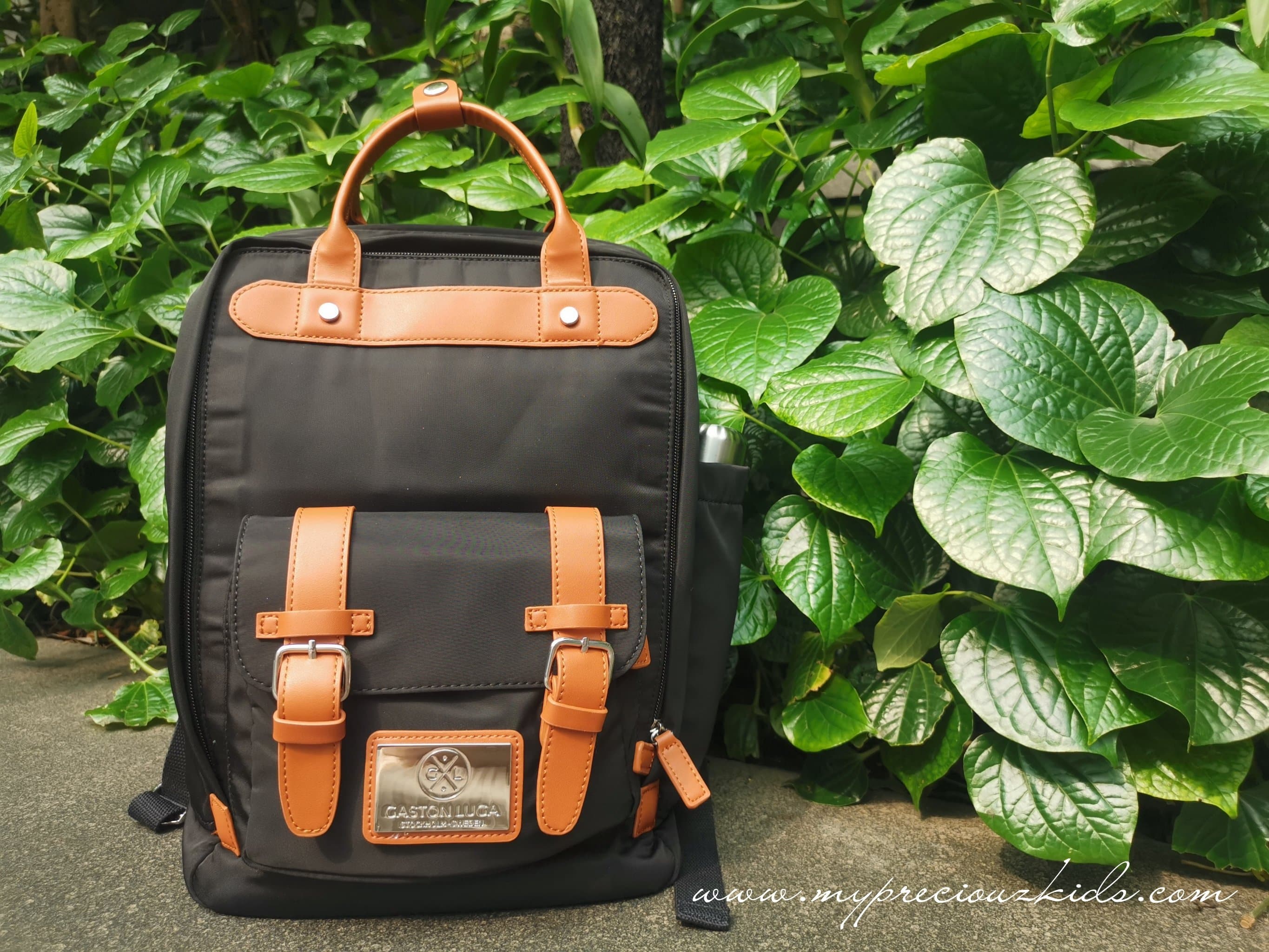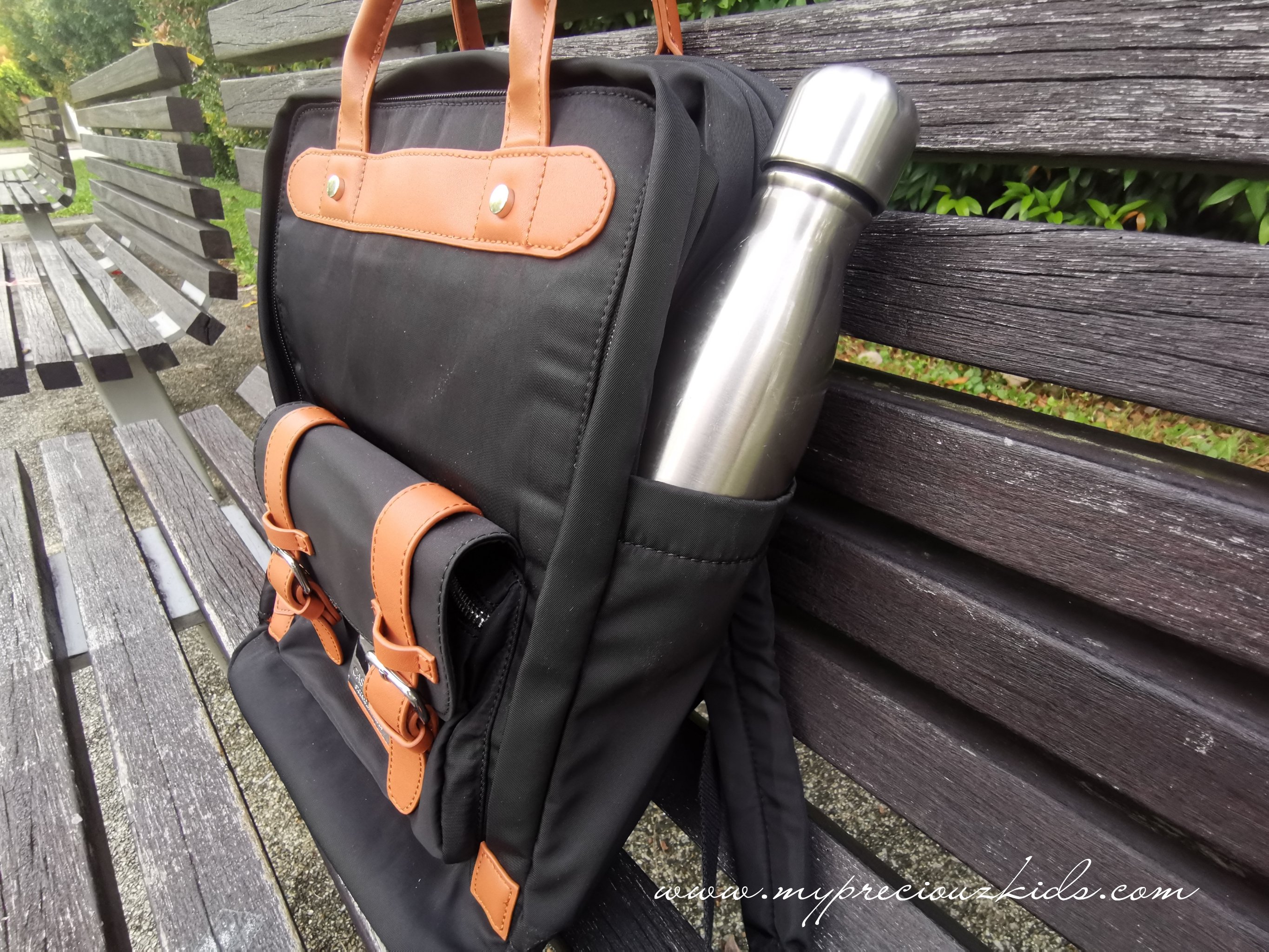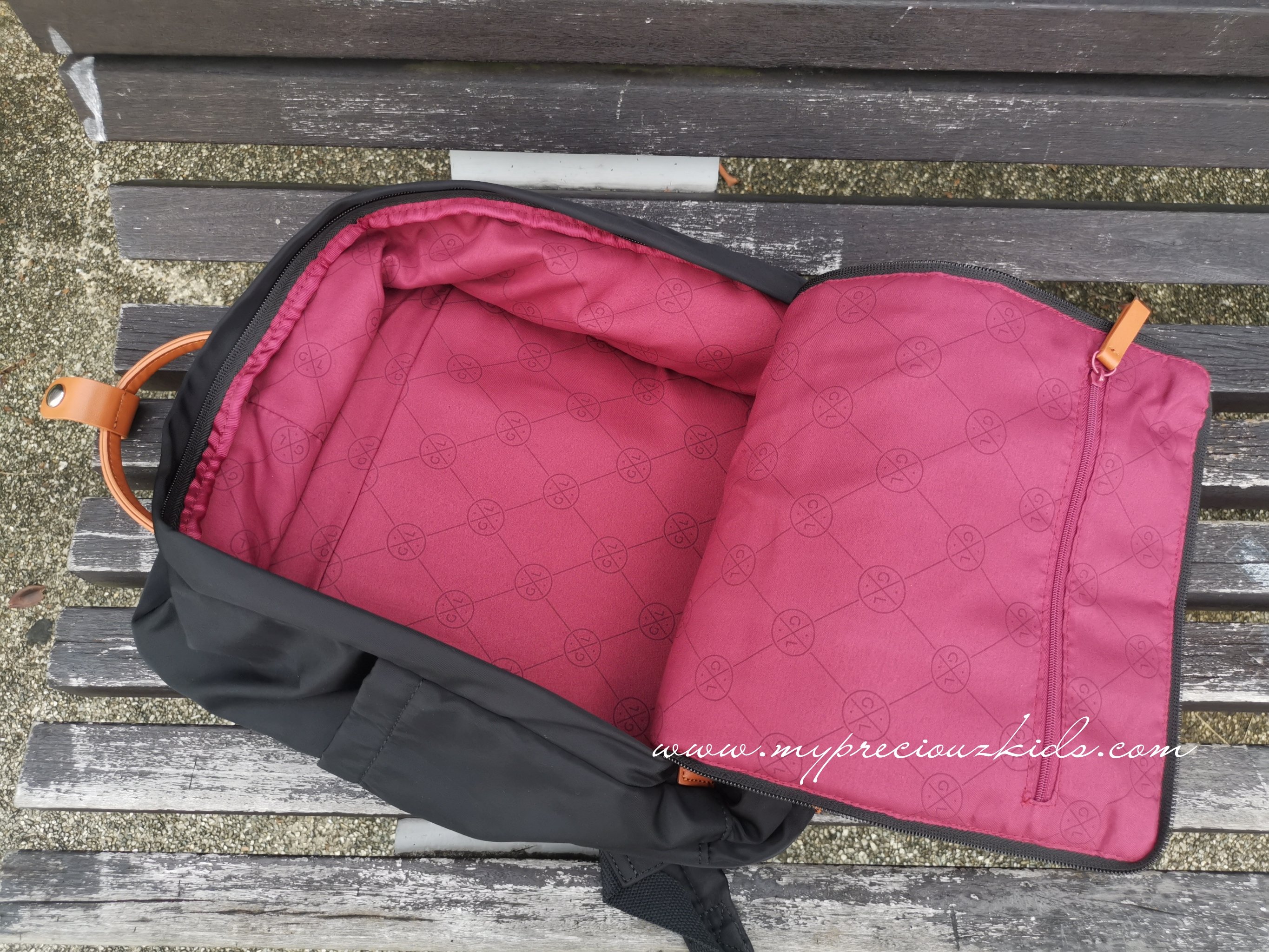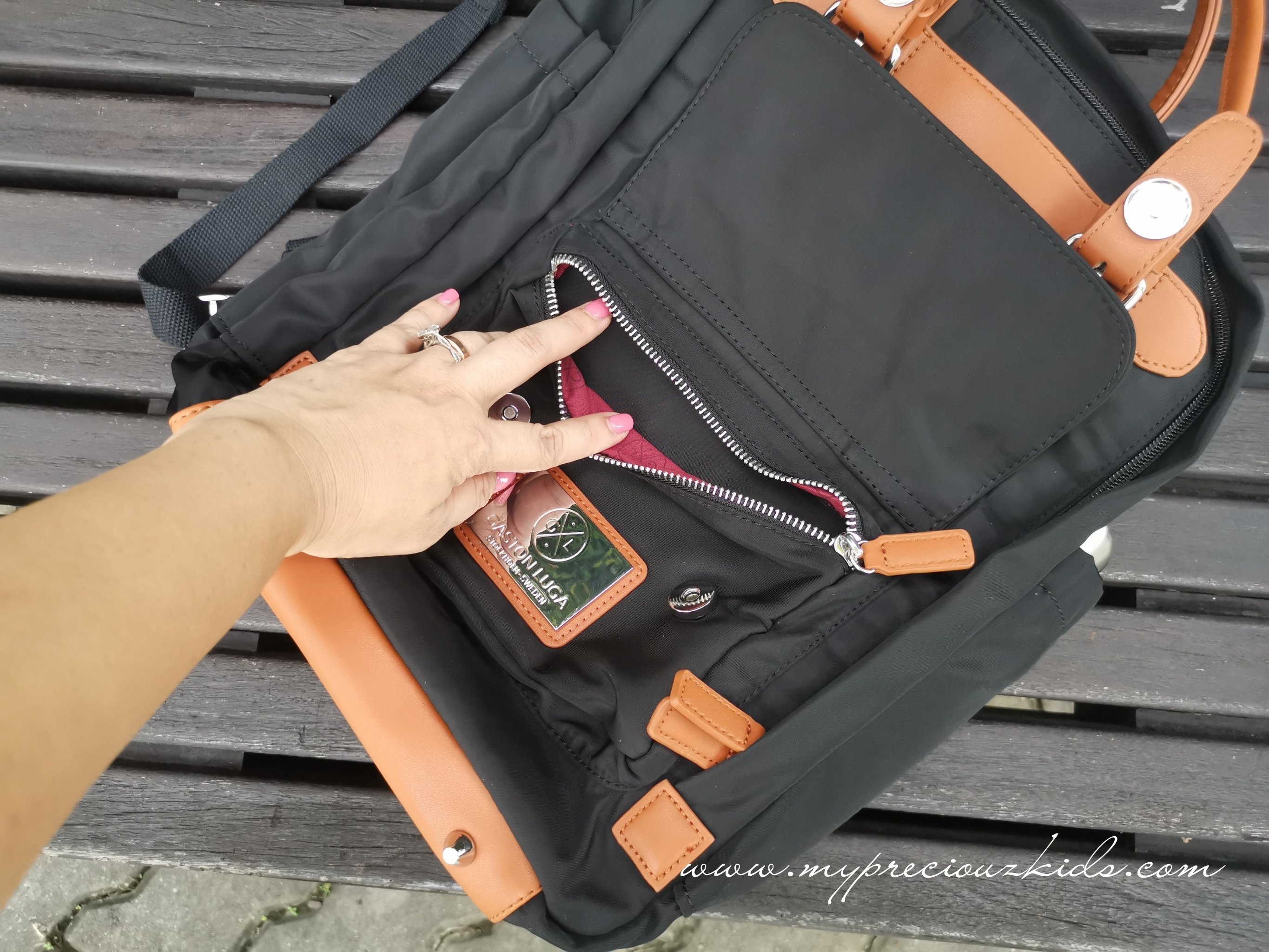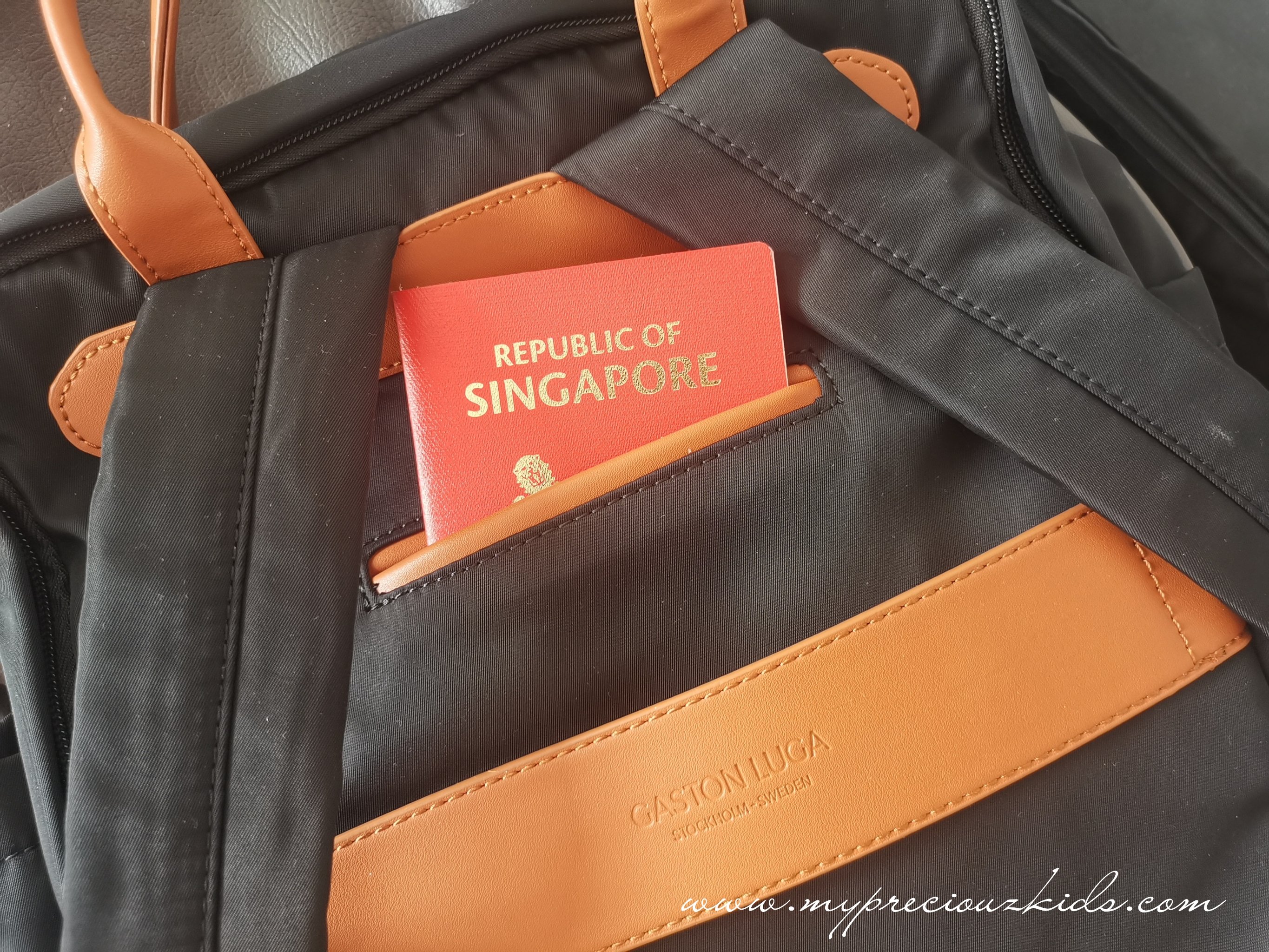 I can't wait for this Covid-19 to blow over and resume some business travel and truly test out how functional, stylish and durable is the Gaston Luga Biten for me! For now, Biten its just within Singapore and probably to office if any.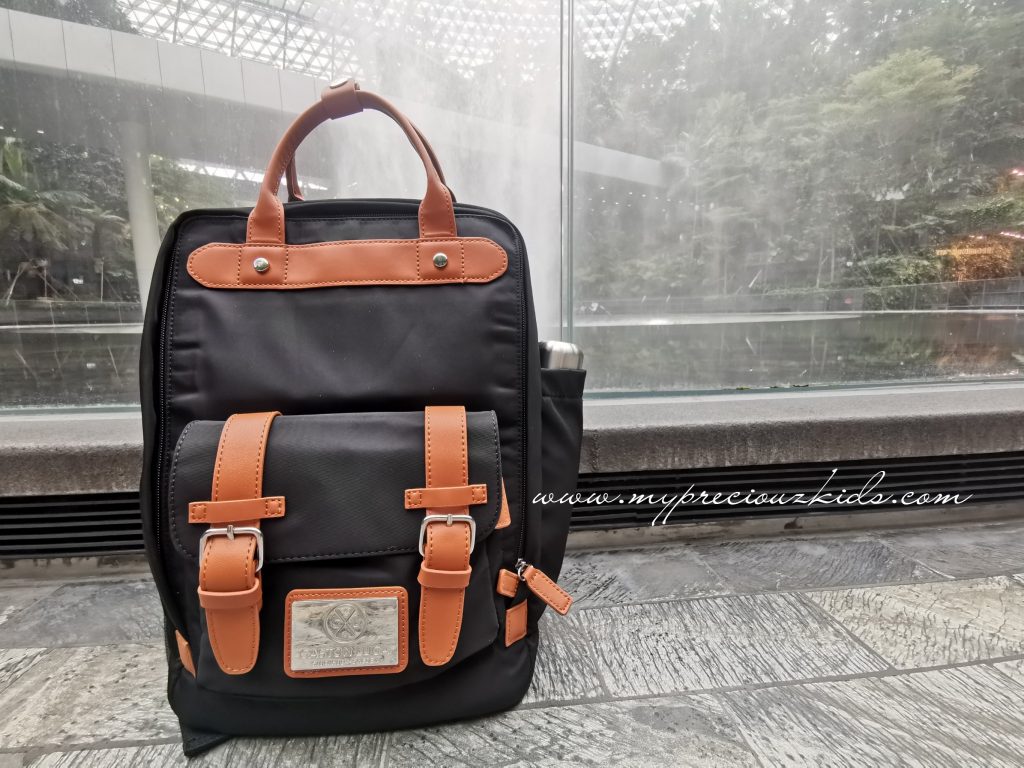 Quote mypreciouzkids for 15% off on all items storewide and free delivery and returns. One free tote bag with every purchase of backpack (till 17 August)
Disclosure: This is a sponsored post. No monetary compensation was received. All opinions are my own.
Share the article