In collaboration with Best in Singapore
I have been wanting to install digital lock for my front door. I am always burden by the need to always remembering to bring key out hence I have been ever locked out of home before – not a pleasant experience at all. I saw a friend of mine having digital lock at her home, boy, was it so convenient and secured!
So I have been doing a little research on digital locks and its technological evolution for a good quality digital locks that is not too unfriendly to my pocket. My search led me to Starke Premium Digital Locks that boast the most responsive digital lock interface yet with their proprietary SenseTouch™ technology. It is also voted as the best digital lock by www.drumitloud.com.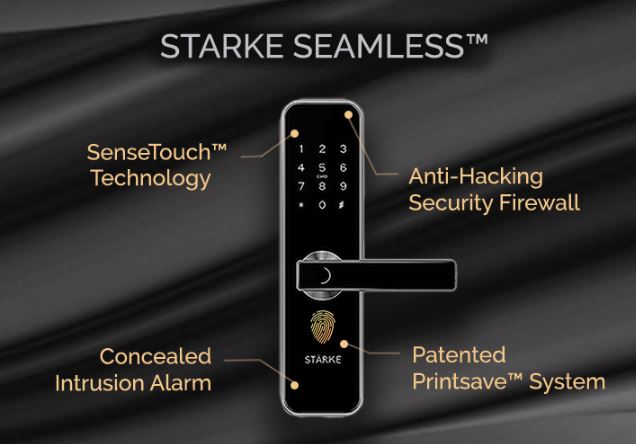 The single biggest reason to install digital locks is not purely due to convenience but SECURITY. Do you know that key locks have the highest risk of break-ins & theft due to easy lock picking. Also like me, it has the highest risk of getting locked out – as carrying keys are very inconvenient (I vouch to that! ) and you may even lose it. And key locks are least suitable for families with young children and elderly (my eldest owns a set of key in the event no one is home when he back from school – and I fear if he ever loses his keys)

Starke locks being fingerprint locks overcome all the limitation of traditional key locks. In comparison to password locks, fingerprint locks are even more secure as the passcode can be hack or the worst case , you forgot your own password.
Designed with German technology , Starke lock unlocks your home in 0.5s with just a light tap – no passcode needed! Using their patented PrintSave™ system, it is fast and accurate and stores up to 100 fingerprints!
In the world, where password get more complicated and many, one less password is always a welcome change! The lock has its own mobile app where you can let them in from wherever you are!
Starke locks carries both door digital locks and gate digital locks. For me, I am most keen in installing Starke Seamless range featuring 4 different types of locks with prices. The latest of its range is Starke Seamless™ Rim Fingerprint Digital Lock featuring all the latest features I mentioned above caught my mind.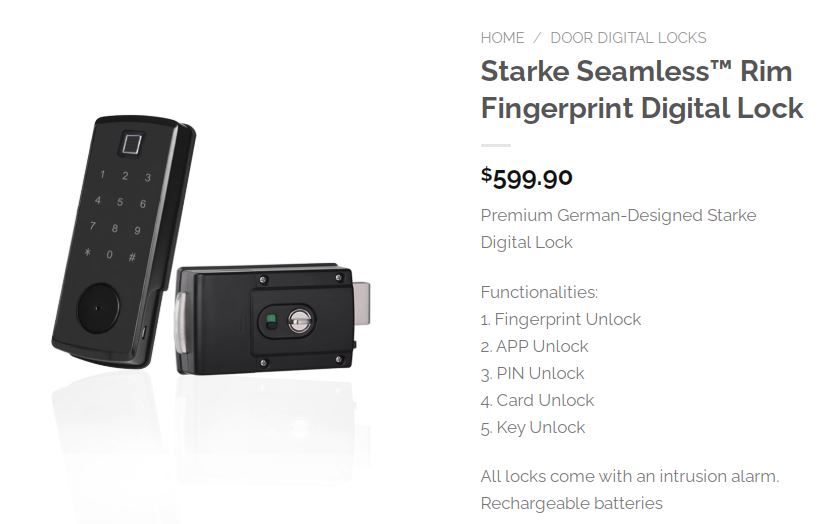 For a slightly and more refined model albeit pricier, there is the Starke Seamless™ Advanced Push Pull Fingerprint Digital Lock featuring a sophisticated bronze knob to make seamless opening and closing – definitely a talking point for your guests before they step into your home!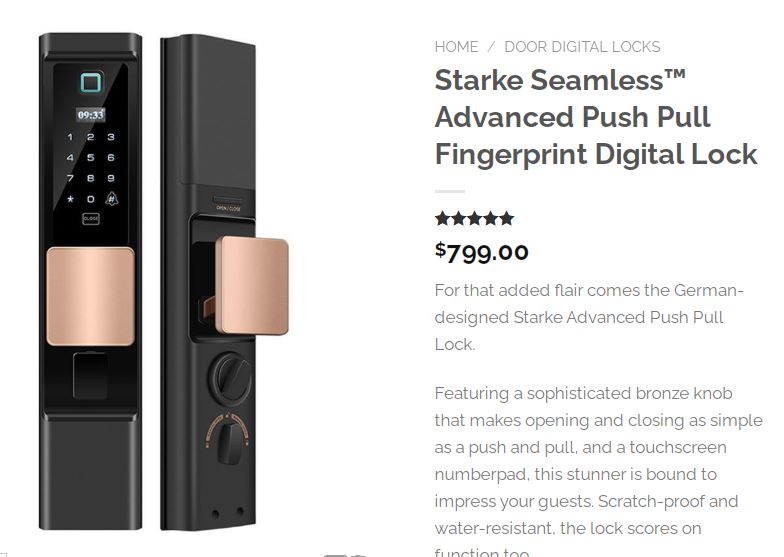 Best go down to their showroom and check out the differences between the models and also ease of use. Prices starting from SGD 559.90 , I have known of brands that cost more than SGD 1k using old password technology so I feel that the pricing is very competitive given the many advanced features that they possess. All digital lock purchases come with free installation (contactless) and 3-year warranty.
Mactech Building
2 Kallang Pudding Road
#02-04
S349307
Opening Hours:
Mon to Fri: 12pm – 6pm
Sat: 12pm – 4pm, Sun: Closed
Contact:+65 9073-9848
Share the article