Media Invite
None of my 4 kids have done proper art classes before. They all love art in their own ways -doodling, art and craft, colouring etc but simply I did not have time for art classes , as all other enrichment classes took first priority – Chinese, music, swimming , sports (older kids are tuition and tuition) ,art is often my after thought, the most is just a one-off holiday drop off class. So probably in a year once or twice. As much they have asked , I simply can't find the time to squeeze art classes into my weekly schedule.
Recent years, I have a change of heart seeing how much my younger boys adored art and craft. (It is quite a huge regret that my older 2 kids did not indulge in a proper art class at all in their early years so I try to make it up for them through holiday classes when I can find pocket of time from my schedule and also theirs) So I did the easy route – sign up for the art classes in child care! I don't know how well is was carried out though I do see samples of of their art work but they seem happy and contented so I let that arrangement continue as I do not need to do any logistically arrangement and it was conducted during child care timings. But unfortunately due to Covid restriction, that too much a stop in the art classes in child care as it is an external provider.
During circuit breaker I signed up zoom art classes for both younger kids. Though it maybe effective for older kids who can listen to instructions better, for Caleb, he very much want to do what he wants and I am no art teacher, hence finding it hard to follow what the session set out to achieve.
So when the invitation for Caleb to join 1 term of classes with Heart Studio, it was just the right timing and opportunity to finally enrol my child for the very first time in an established art studio like Heart Studio.
Heart Studio founder Rena Chew truly believes that Arts helps to develop many life skills which are important for children to navigate the future world. Some skills like perseverance, patience, problem solving skills, creativity are nurtured so its not all about producing a beautiful art piece or craft, but also to nurture a child holistically. The studio not only teaches techniques like lines, shapes and forms but knowledge of artists and styles and catered predominantly to kids ages 4 to 12 (they also have classes for adults too).
Here are some photos of the cosy art studio.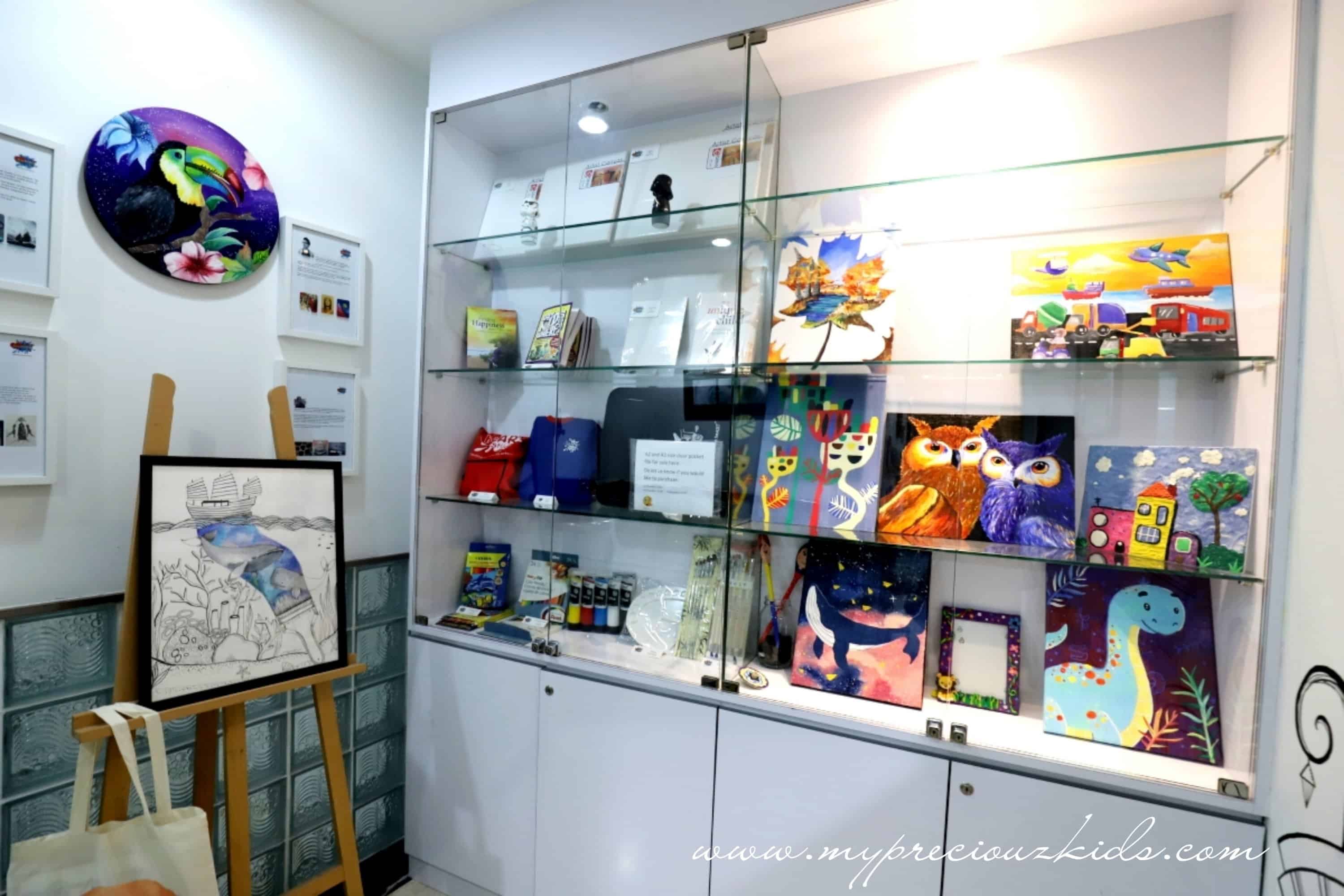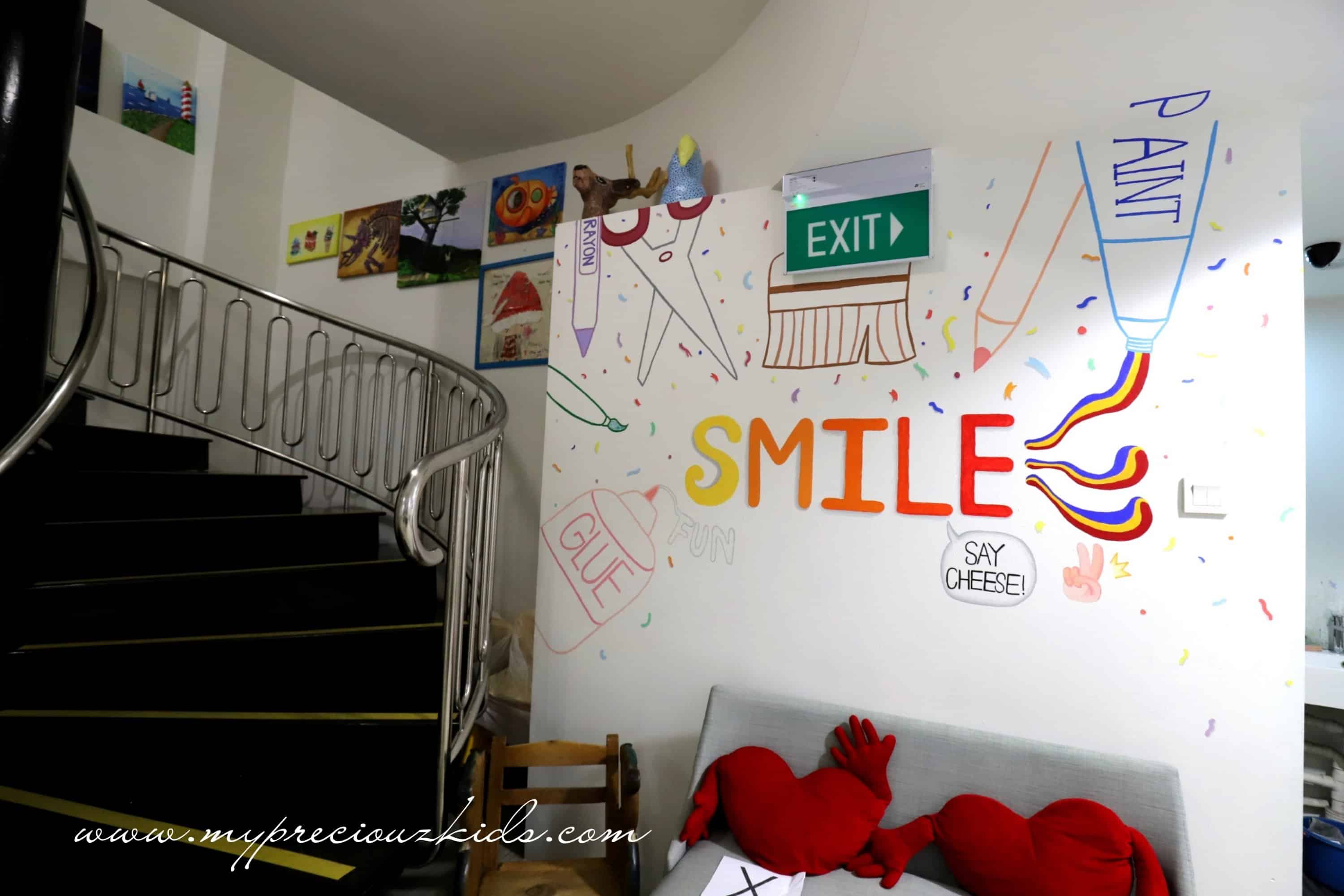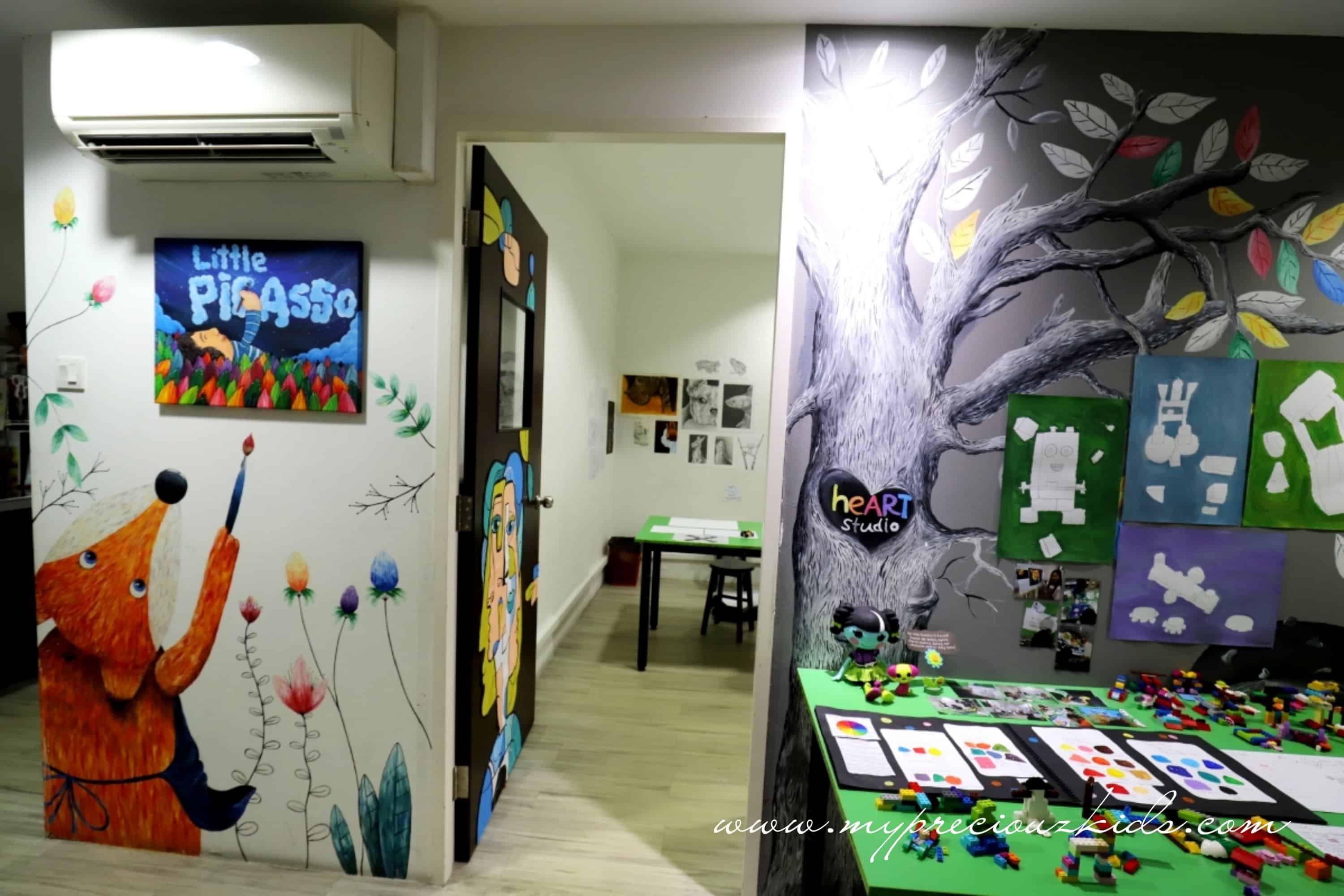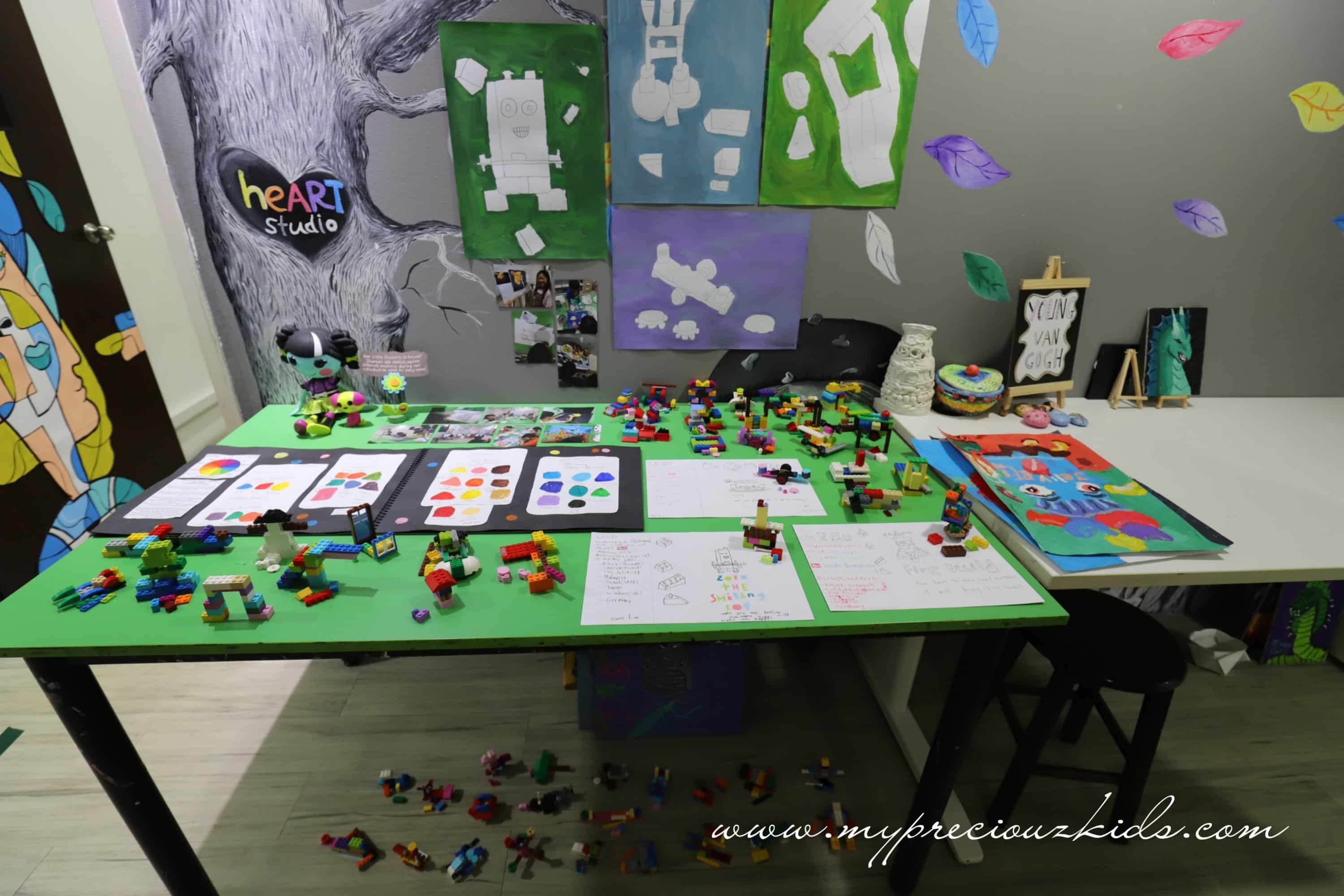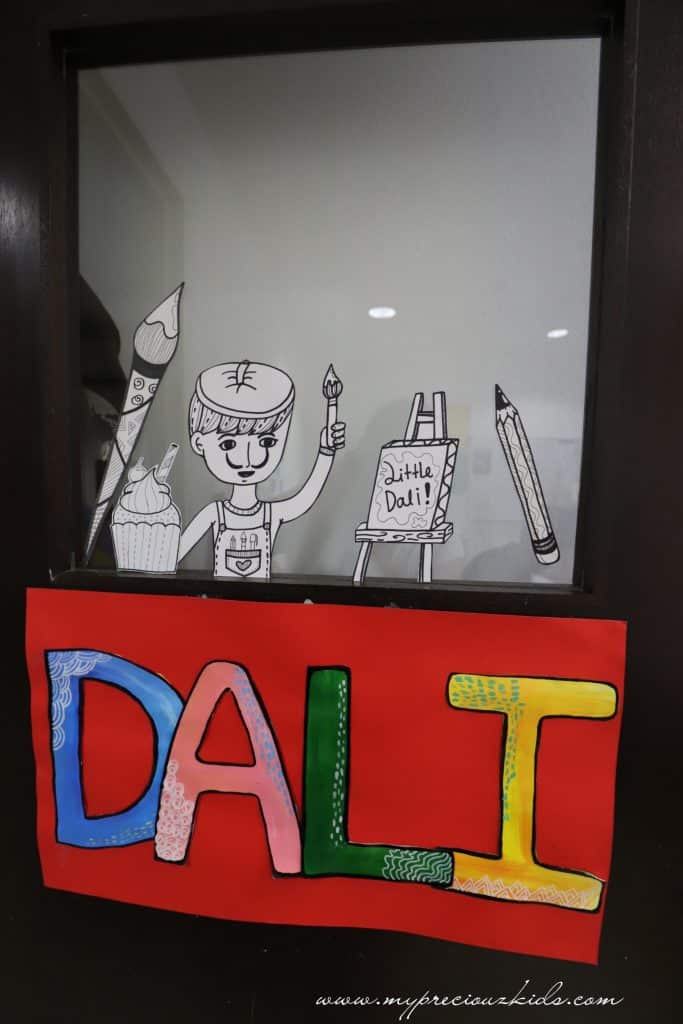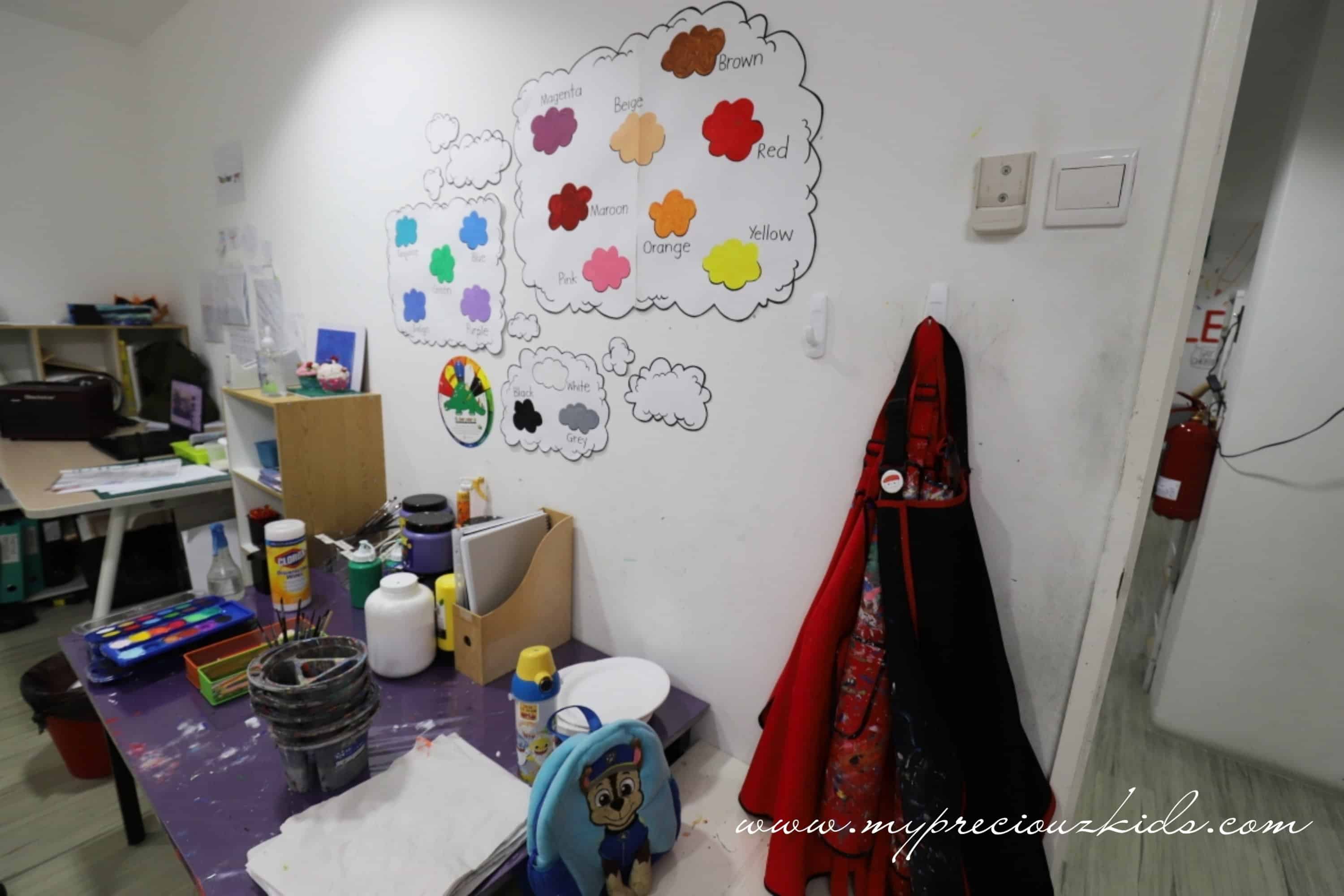 The studio caters to different age groups – younger kids to develop motor skills, older kids to develop focus and attention.

I will be sharing more about Caleb's journey with Heart Studio in a subsequent post. Do check out their current programmes and even the upcoming July's holiday classes and giveaway below.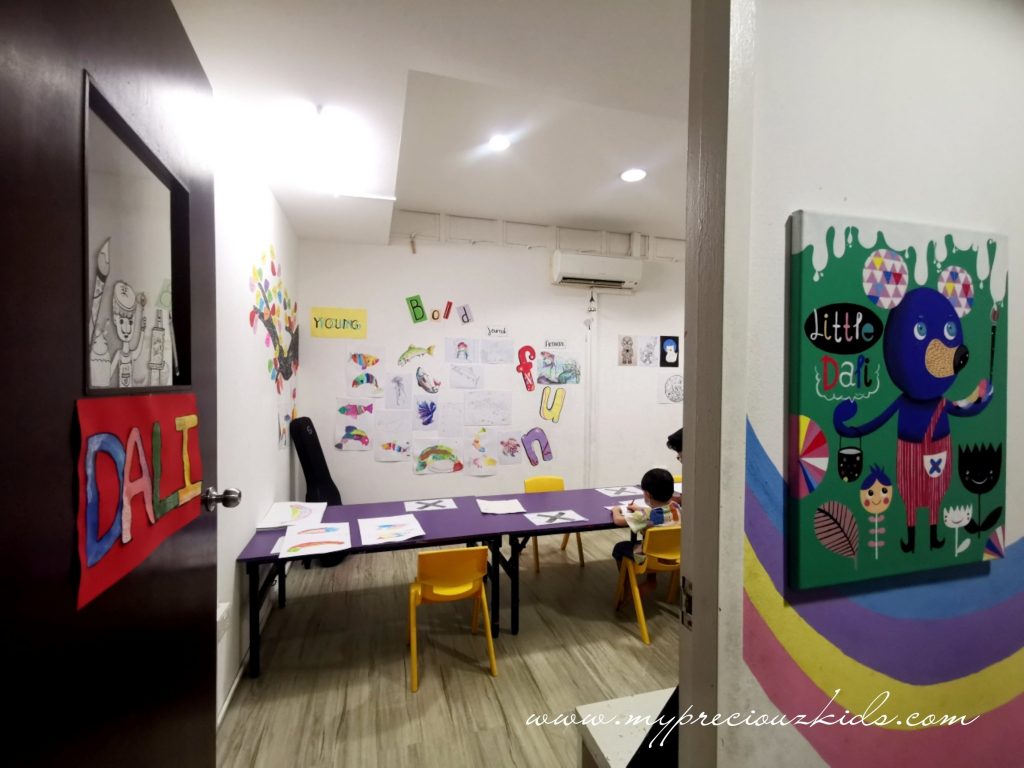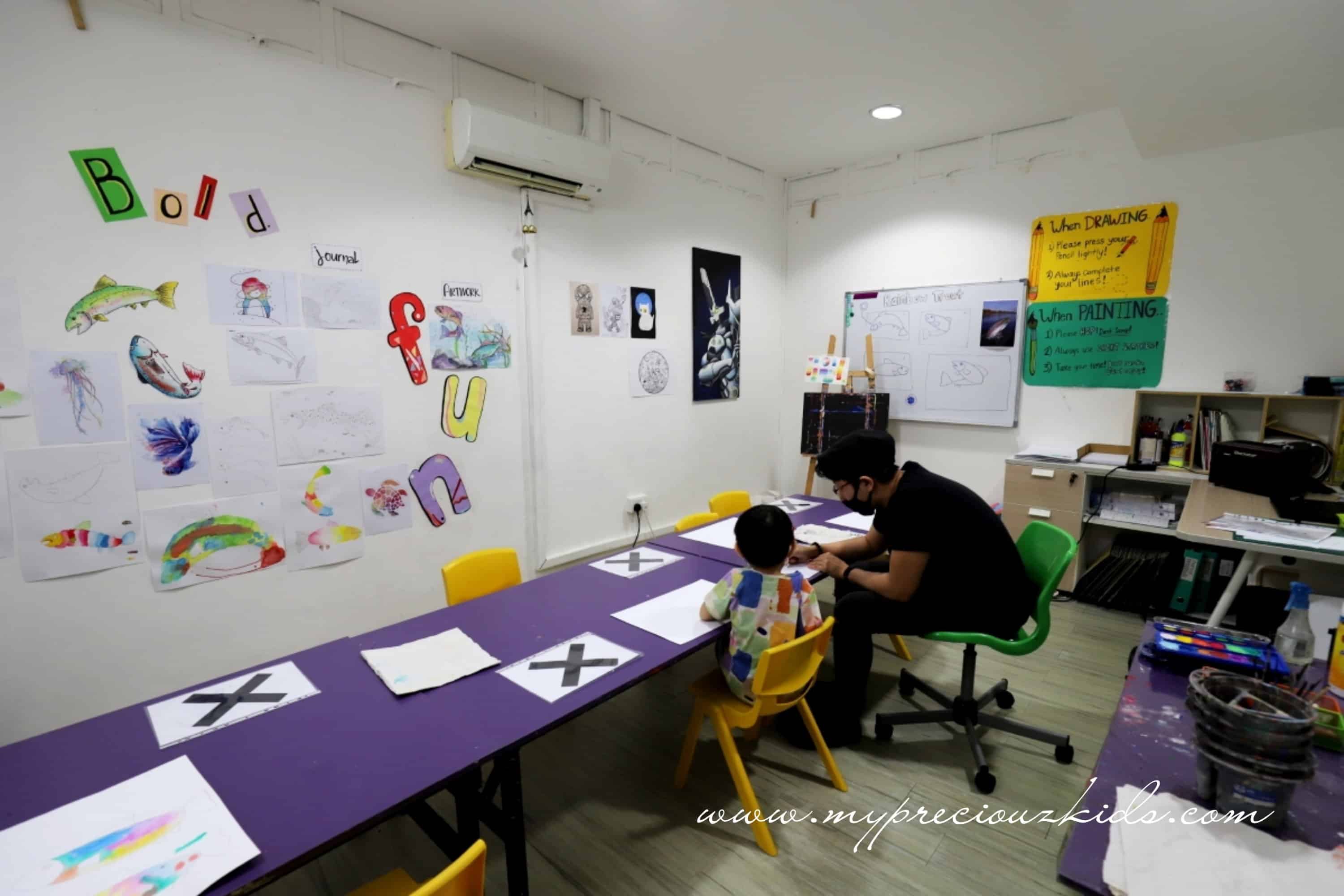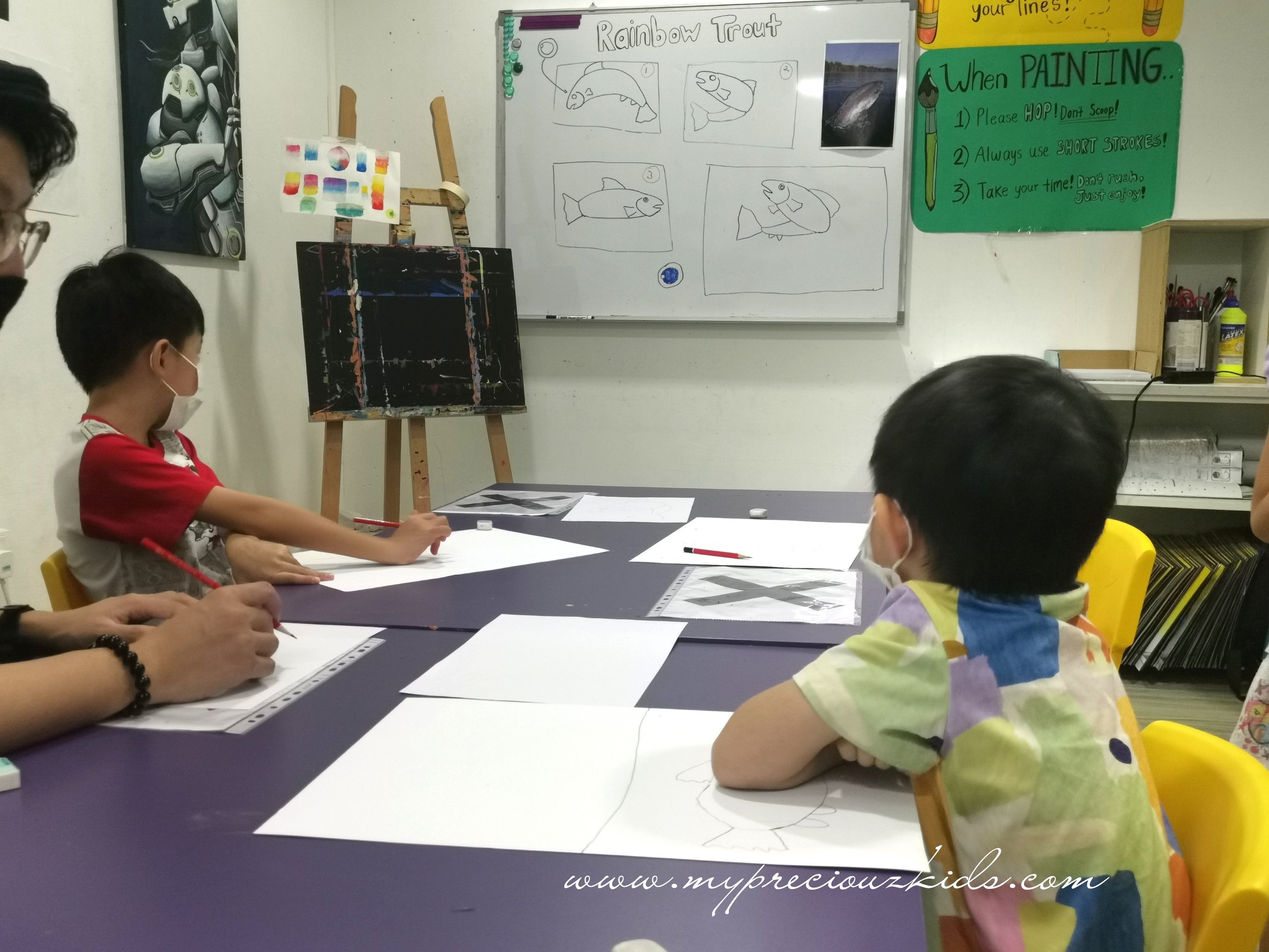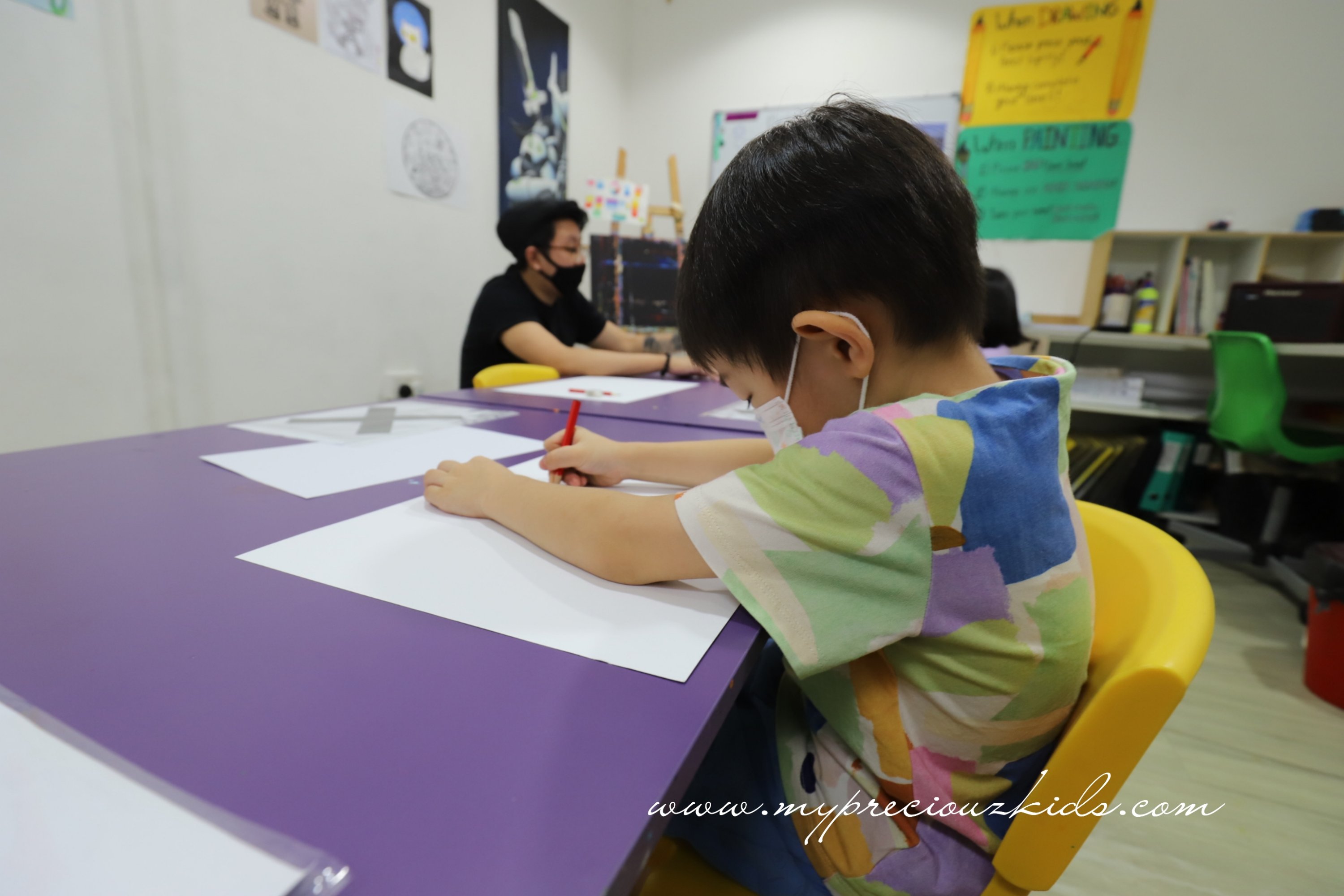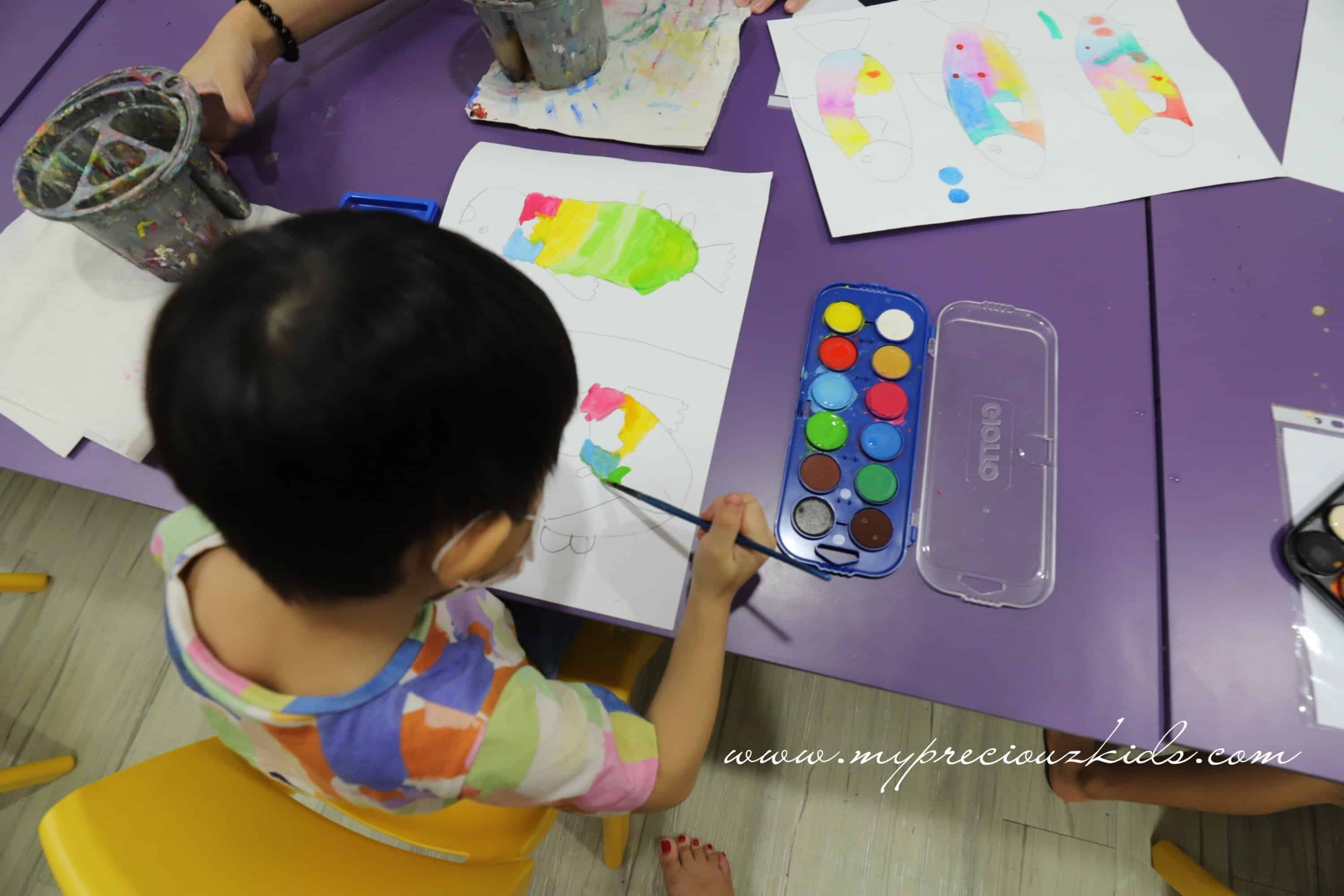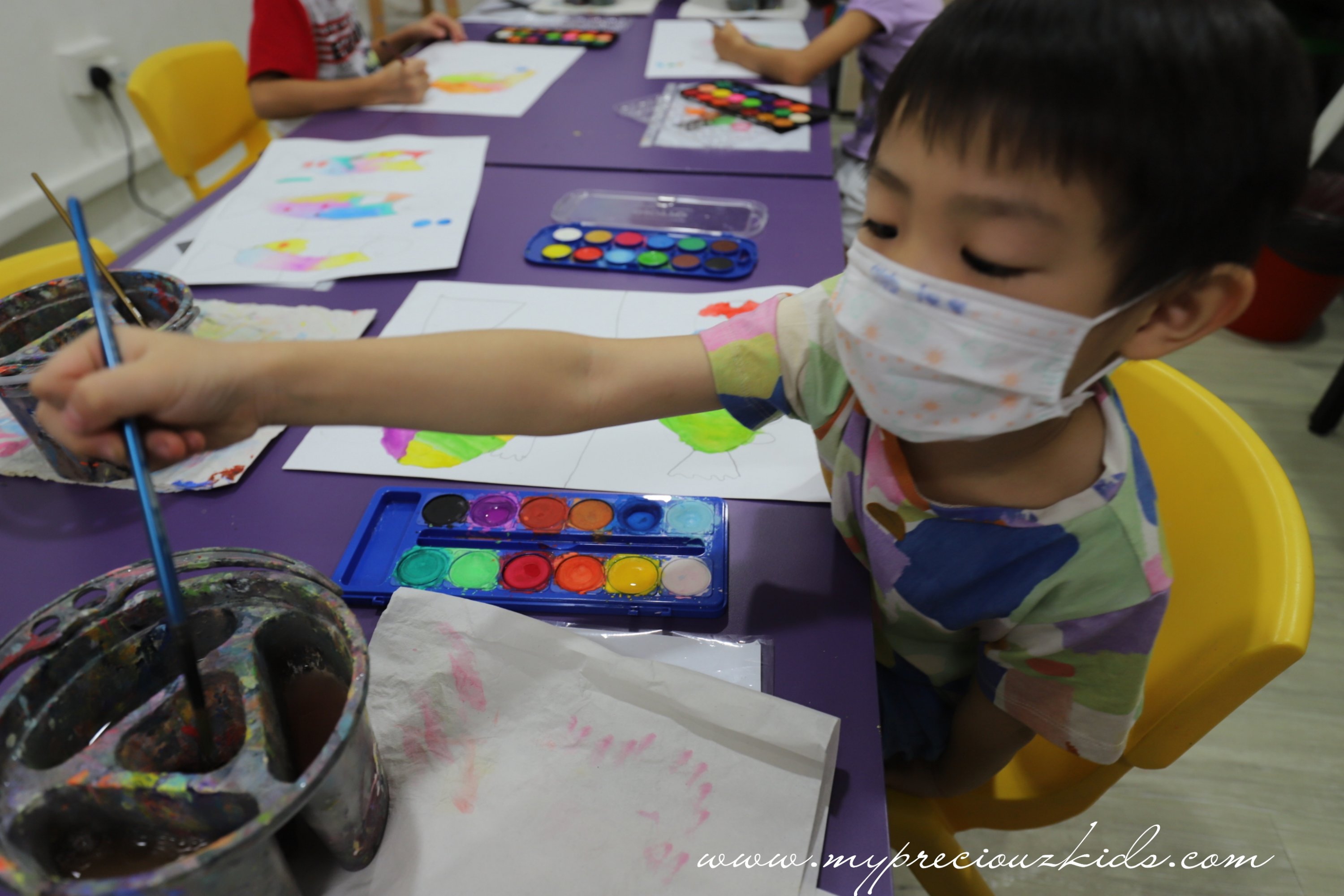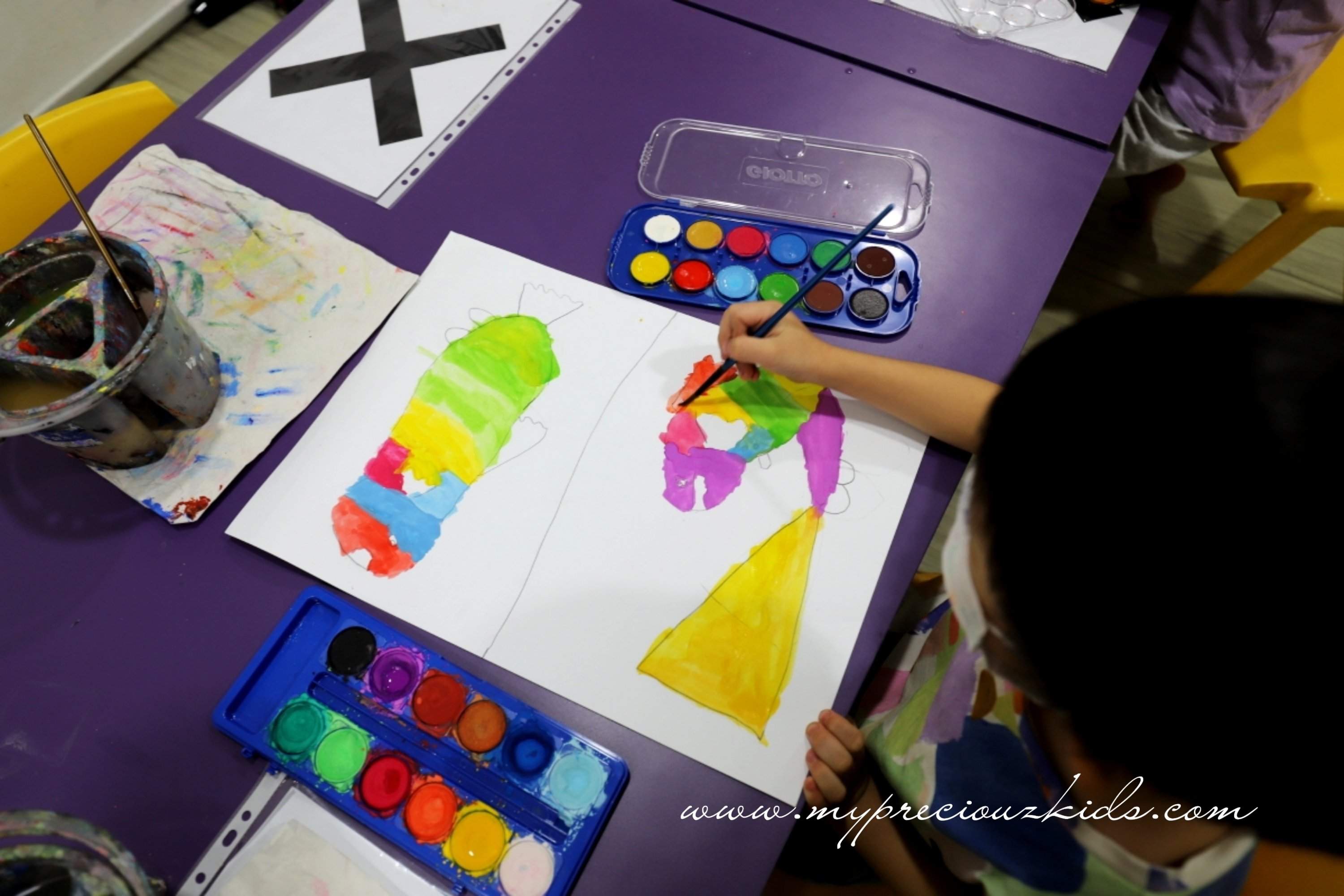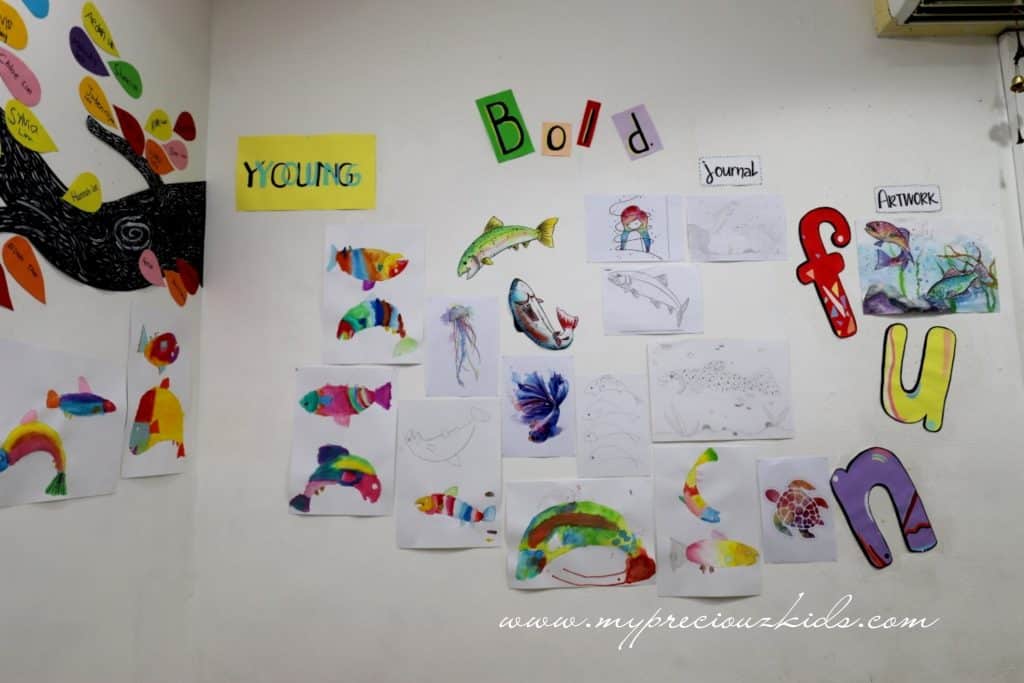 Giveaway
Rena has kindly sponsored next week's July online holiday programme for 2 lucky readers just in time for the school holidays next week. (1 on FB and 1 on IG)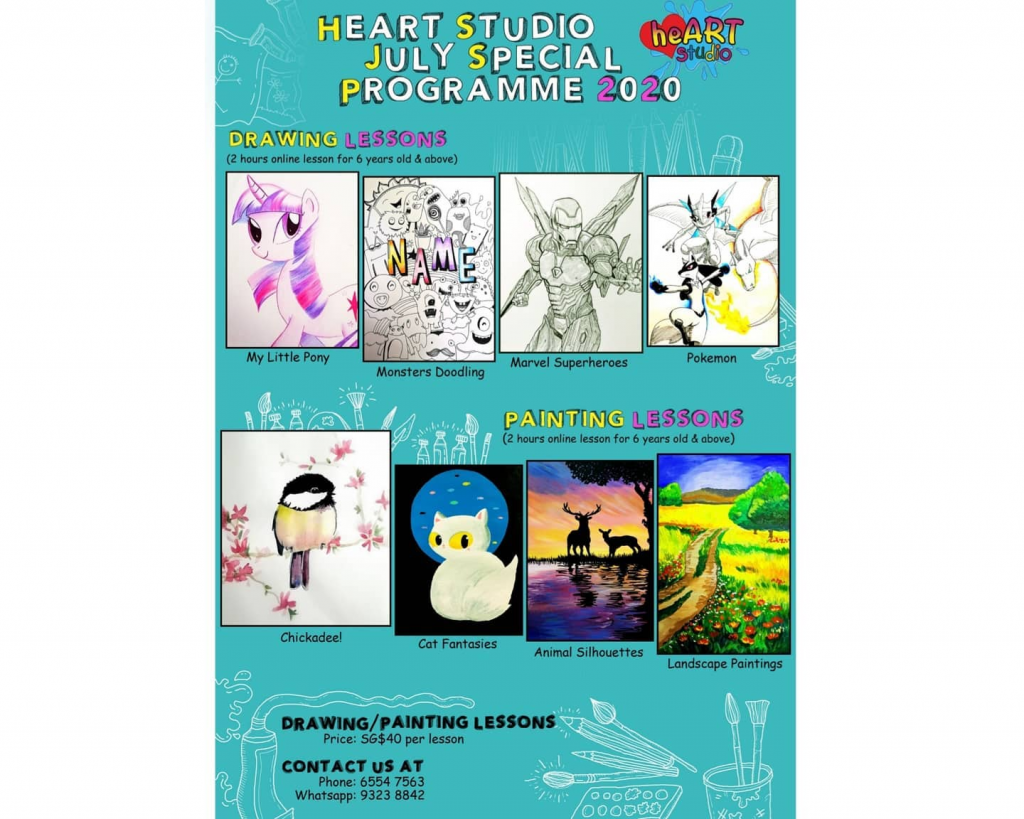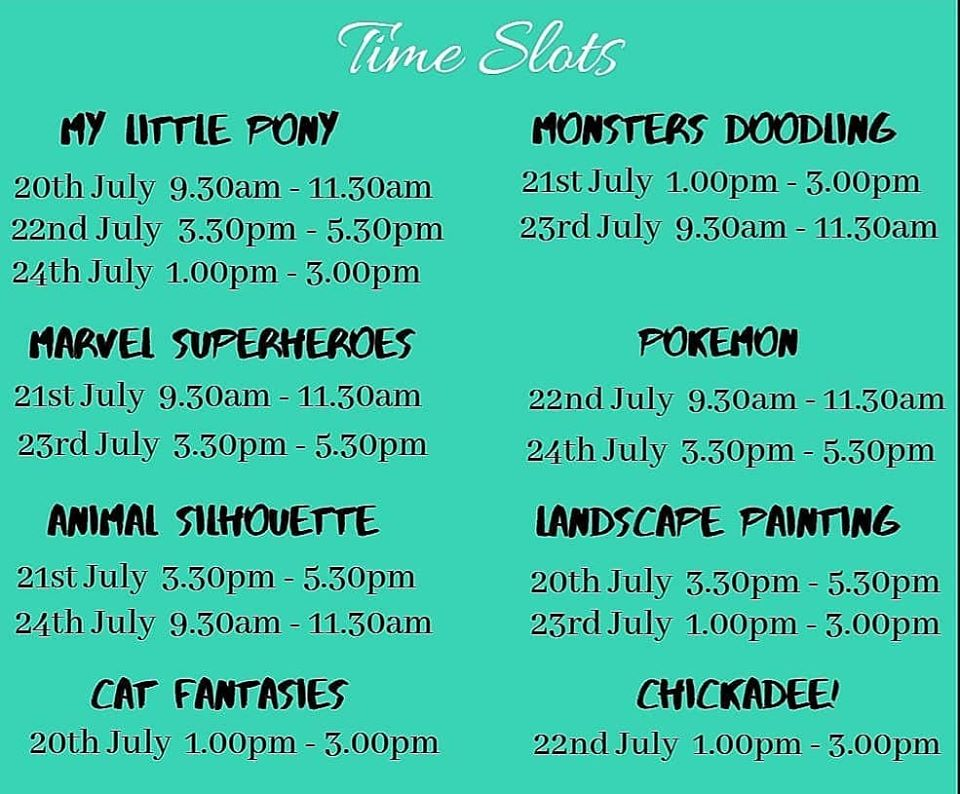 How to participate:
Participants will have to
✅ "like" and "follow" @heartstudiosg and @mypreciouzkids on IG and FB
✅ "like" and "share" the FB post or IG post (or both to double your chances)
✅ tag 5 friends (all in 1 comment)
✅ "like" & tag @mypreciouzkids @heartstudiosg in re-share!
Giveaway ends 17 July 2359.
Terms and conditions:
o Online programme class x 2 to be given away (using Zoom)
o Worth $40 each class
o Materials not included
o Prizes are non transferable
o Prizes are non-exchangeable for cash
o Child has to be 6YO or older
Share the article