Last week was the opening week for the most highly anticipated kids edutainment facility in Singapore, Kidzania. After years of anticipation, Kidzania is finally  opened its door with many corporate partners, local and international brands. My girl and I were invited by Seriousaboutpreschool's first outing to Kidzania.
Last year, I have done a review of Seriousaboutpreschool's online portal and its launch party which can be found in this post. If those are not familiar, Seriousaboutpreschool is a One-Stop Portal for parents to find enrichment courses, holiday programs and group activities for their pre-schoolers 0-6 years old. This is a wonderful portal for first time parents or parents who are looking to the most suitable enrichment centre for their child. For parents who have tried some of the enrichment centres, they are able to share their experiences and be rewarded! Parents can register for free here. Some of the rewards for parent's review includes passes to Explorer Kids, Pororo Park, Hokey Pokey, Cool De Sac, Port of Lost Wonders and sticker labels from my favourite label maker, MUAkids (my review here)
Do note that this is not a complete post of Kidzania as it will require a very very long post.
Something that is very close to my heart is photography. If I can have an alternative career, I will probably be a free lance photographer. So it thrilled me to see photographer (or photojournalist to be exact) as an occupation that the kids can partake at Kidzania. Canon Singapore is one of the corporate partners in Kidzania. They manage 3 locations in Kidzania of which 2 are for printing of photos taken by the roving Canon photographers (one located inside and one located outside at the ticketing counters). 
The final location where Canon can be found is where budding young photographers can try their hand in being a photojournalist using a DSLR or a digital camera for the younger ones.
There are two job offerings at the Canon which are photography student and photojournalist. It is suitable for kids aged 4+.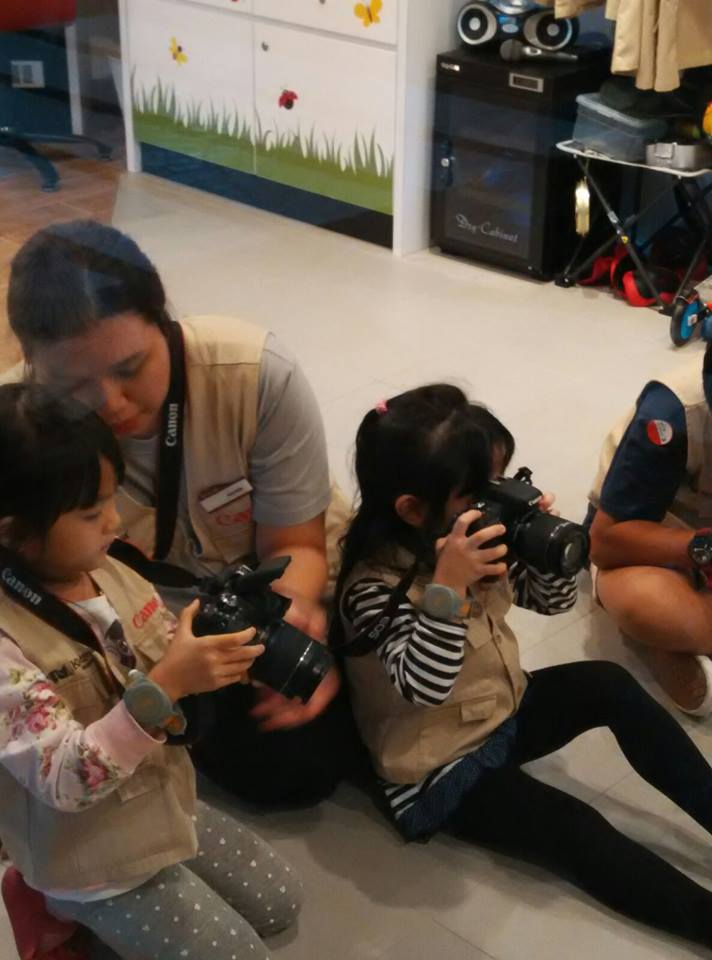 The kids trying their hands on the DSLR. This is such an opportunity as I will never let my kids touch my DSLR. I used a Canon DSLR myself for the past 7 years!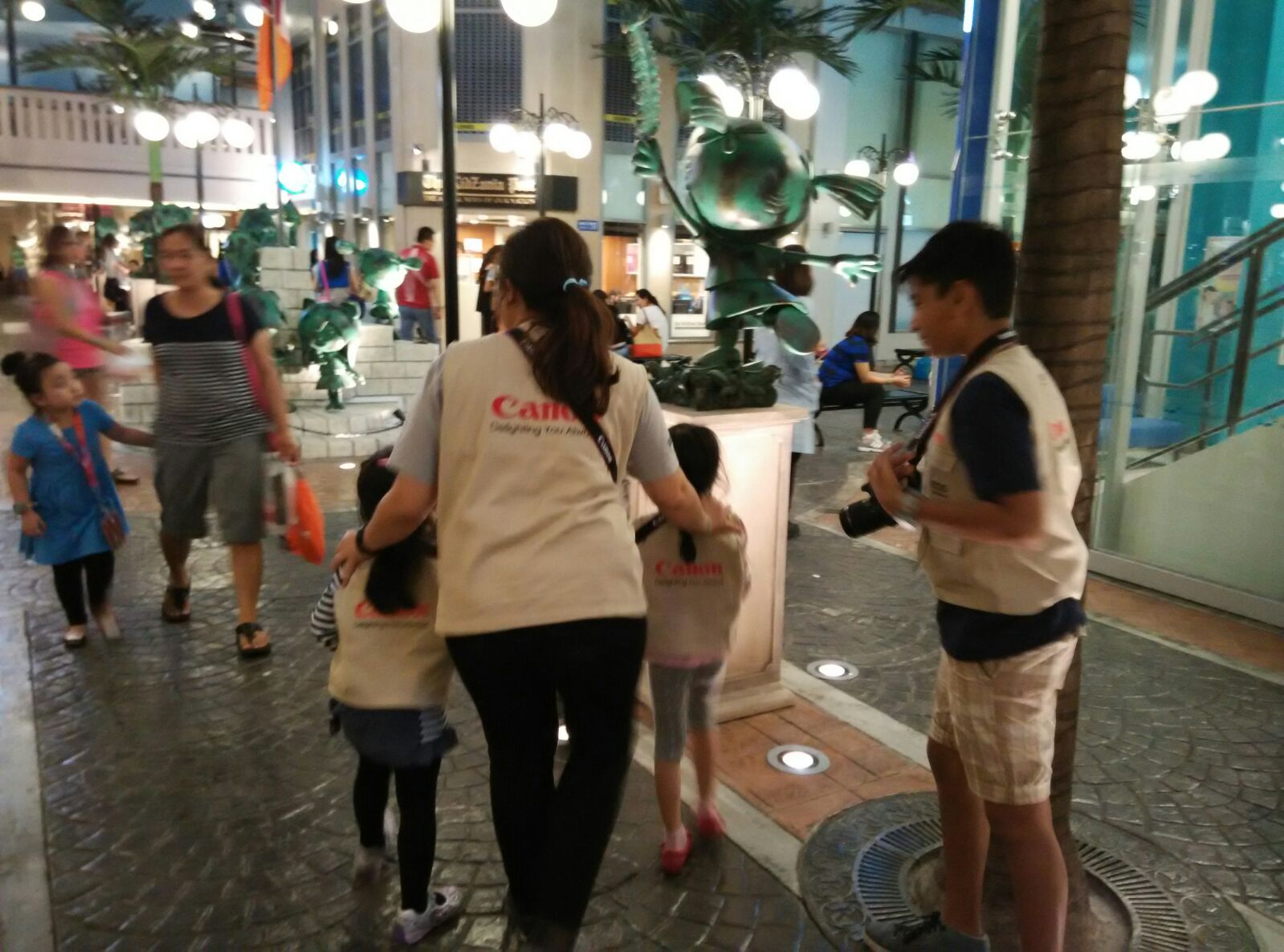 Next, they will be brought around Kidzania snapping pictures as tasked by the "employer". And in return they get to earned Kidzos which are salary in the adult world.
For the all other "jobs", feel free to have Canon photographers take lots of photo of your child in their uniforms. At the end of the day, you can purchase them at the Canon photo both. After SGD 60 , you can buy back all digital copies (max of 15 photo per family) which I thought was a good deal especially if there is more than 1 child. There are some occupations like the first officer, baby expert etc that parents can't even take the photo from the outside as the pretend play facility is above ground.  These are some photos purchased at the Canon booth after a day of "hard work". 
Thank you Seriousaboutpreschool for the super fun day at Kidzania!
Disclaimer: We were invited to join in this outing with Seriousaboutpreschool. All opinions and photos are solely ours. 
Share the article