There was quite handful of enrichment centres in Singapore, ranging from music, Chinese, arts, right brain training etc. So when a parent decides on enrolling their child in an enrichment centre, often it is by recommendation or word of mouth. If not, it will be more like, just try, if no good then withdraw.
This is probably one of its kind portal in Singapore listing down an exhaustive list of enrichment centres in Singapore by genres for 0 to 6 years old. Besides that, it engages parents who have been to the centres to review it .
Before I go into the portal itself, mypreciouzkids were invited to the launch party held at Cool de Sac whereby seriousaboutpreschool.com invited 3 well known enrichment centres to give a taster/sampler of their programmes, namely Da Little, Julia Gabriel and Heguru.
Here are some photos of the launch party.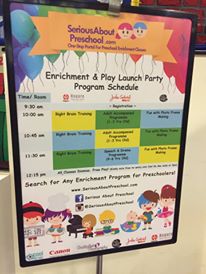 SeriousAboutPreschool.com is a portal whereby parents can search for preschool or enrichment centre by genre, age group and location. Thereafter , if the enrichment centre has been reviewed before you can click and view the comments.
Parents who have reviewed the centres will be awarded points for each review. And the points can be redeemed for Port of Lost Wonder tickets, Polliwogs tickets and MUA kids iron on labels to name a few.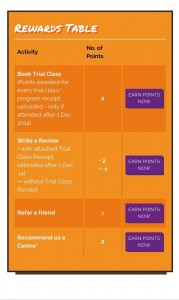 Based on the reviews and ratings, SeriousAboutPreschool.com will be able to rank the enrichment centres by popularity and rating.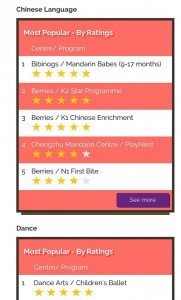 This is a wonderful portal for first time parents or parents who are looking to the most suitable enrichment centre for their child. For parents who have tried some of the enrichment centres, they are able to share their experiences and be rewarded! Parents can register for free here.
Disclaimer: We were invited to join in this launch party. All opinions and photos are solely ours. 
Share the article