Update 3 months later 
I have gone back to see Dr Mark Lim for an update after 3 months of my Ultherapy treatment. See the before and after photo, I am sold by the amazing results of this treatment. I have a more V-shaped face with a more defined jawline. The part I am more impressed with is my double chin has visible reduced which was what I requested to focus on during the treatment. My cheeks and mid-face have more volume hence probably shaving some years of my real age too! Overall I am extremely pleased with the effect of Ultherapy!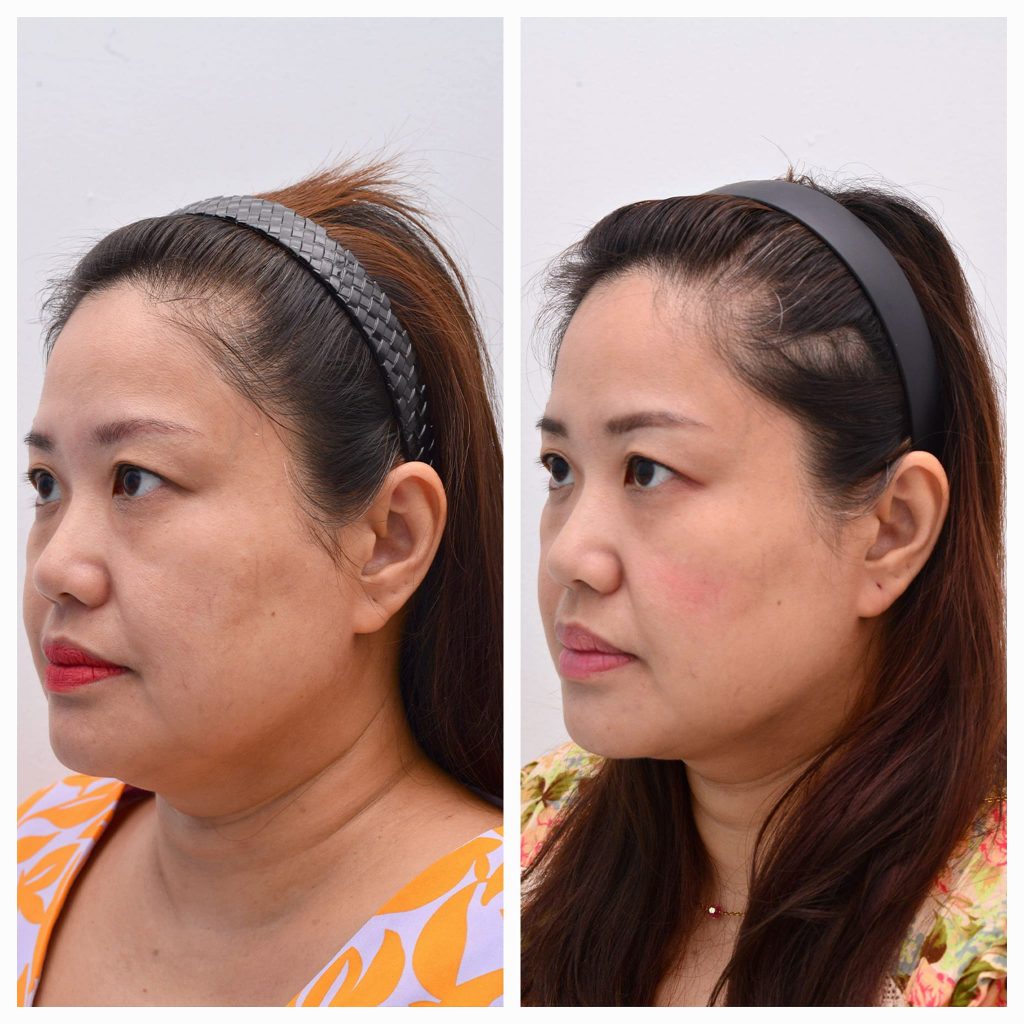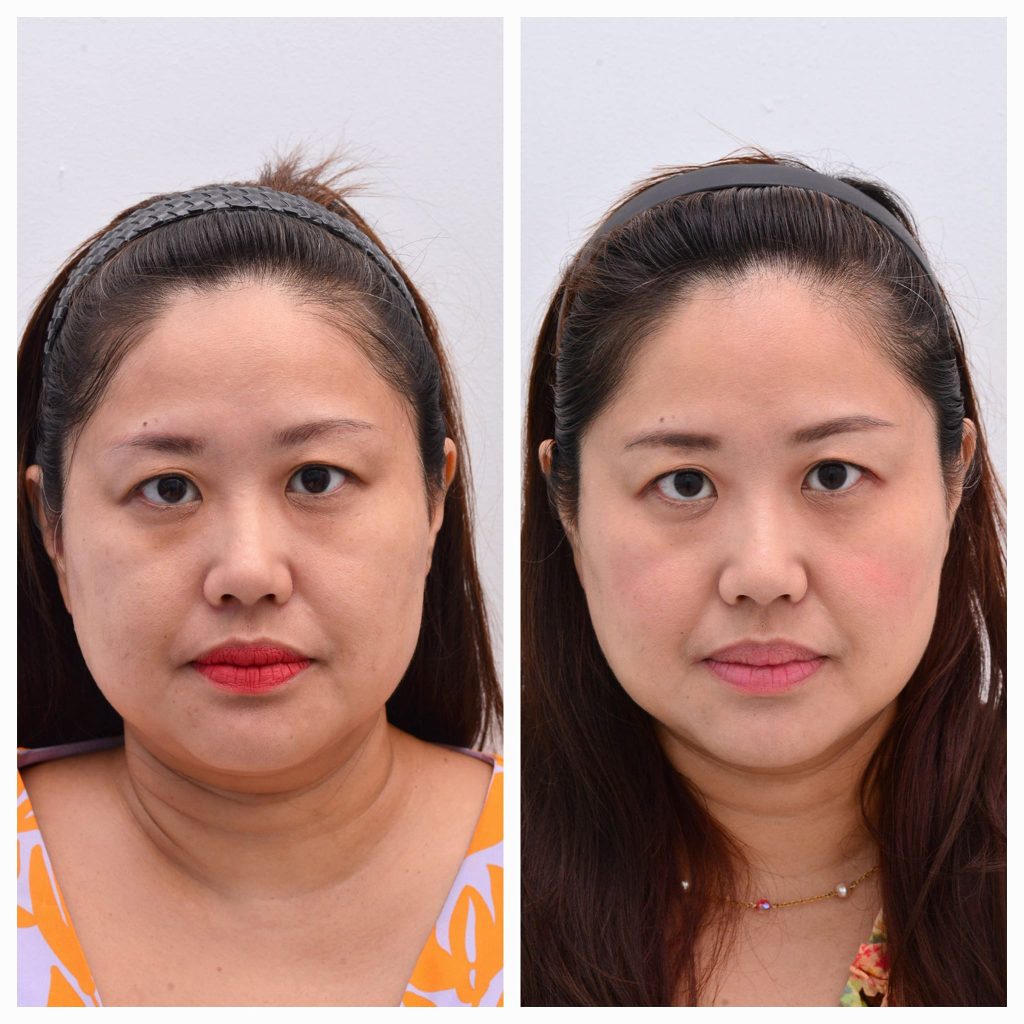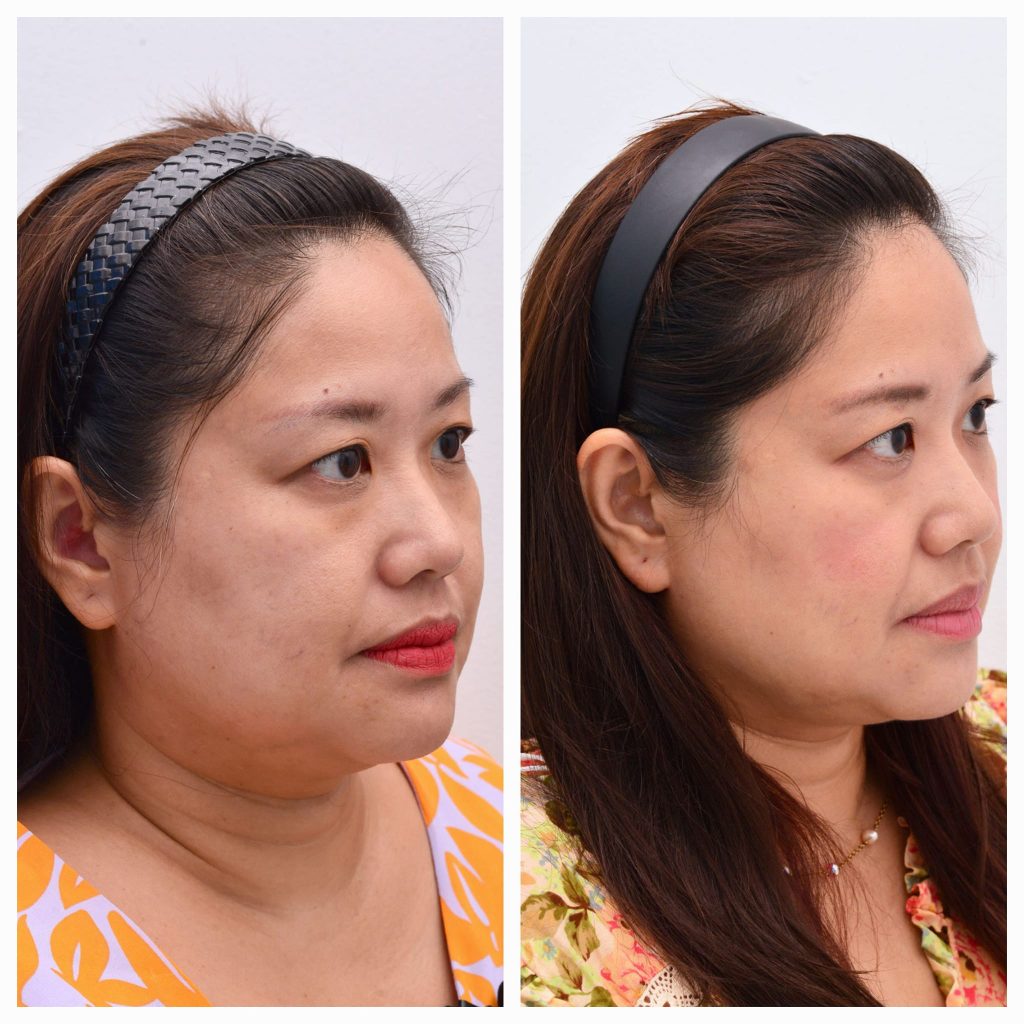 I do that care of my skin quite well with regular monthly facials. However, with sign of aging and sagging skin, this is not something that a regular facial would be able to address.  I came to know a highly raved non invasive treatment called Ultherapy which helps to lift skin with the production of collagen. As this is my first ever aesthetic treatment, I am not brave enough to try for an invasive treatment, so Ultherapy ticks all the boxes that I am looking for.  I am glad I did my first aesthetic treatment at Halley Medical Aesthetic and here's my review on the Ultherapy treatment. 
What is Ultherapy®?
Ultherapy® is the only skin tightening treatment approved by the US Food and Drug Administration (US FDA) to lift the skin from within. It delivers focused ultrasound energy to the deepest SMAS (superficial muscular aponeurotic system) layer of the skin to stimulate collagen production for a natural, effective lifting and contouring. Best of all, there is no surgery and downtime involved for this procedure.  Other than the full face, it is also suitable for the spot treatment of delicate areas such as our eyebags, cheeks, jowl area, brows, neck, and chest. 
In layman terms, Ultherapy uses focused ultrasound energy to stimulate growth of fresh collagen to support our skin from within, giving us supple skin and a natural lift. Due to its stimulation of own collagen growth, you wont see immediate effect, but within 1 to 3 months will you will able to see the results. 
As it is non invasive,  there is no surgery and downtime involved for this procedure –  all down in under an 1 hour and the effect can last for 1 year.
Ultherapy introduced the See Plan Treat protocol, and it is an extension of using the real-time ultrasound imaging technology to deliver the micro-focused ultrasound energy to the correct depth in our skin for optimal results, and Halley Medical Aesthetics is now an Ultherapy SPT-Certified aesthetics clinic in Singapore. 
The main components of the Ultherapy SPT (See Plan Treat) protocol:
– SEE: Includes sound knowledge of the relevant anatomy and using visualization technology to identify the target tissue
– PLAN: Document the target tissue to map out the treatment plan
– TREAT: Safely deliver energy to where it will be most beneficial while ensuring proper treatment technique
Of the many aesthetic clinics offering Ultherapy® why did I choose Halley Medical Aesthetic?
From my research, I found a lot of useful information on aesthetic treatment from  @halleymedicalaesthetics . You can also check out their comprehensive website and a YouTube channel for an idea what goes on during a treatment. They also list their prices on their website  – so its transparent with no hidden charges. 
During my consultation Dr Mark Lim, I felt at ease and assured of his knowledge and expertise as he is the one who will be performing the treatment on me. He was also able to answer all the burning questions that I have – such as the after effect of the treatment and if there is anything to avoid post treatment.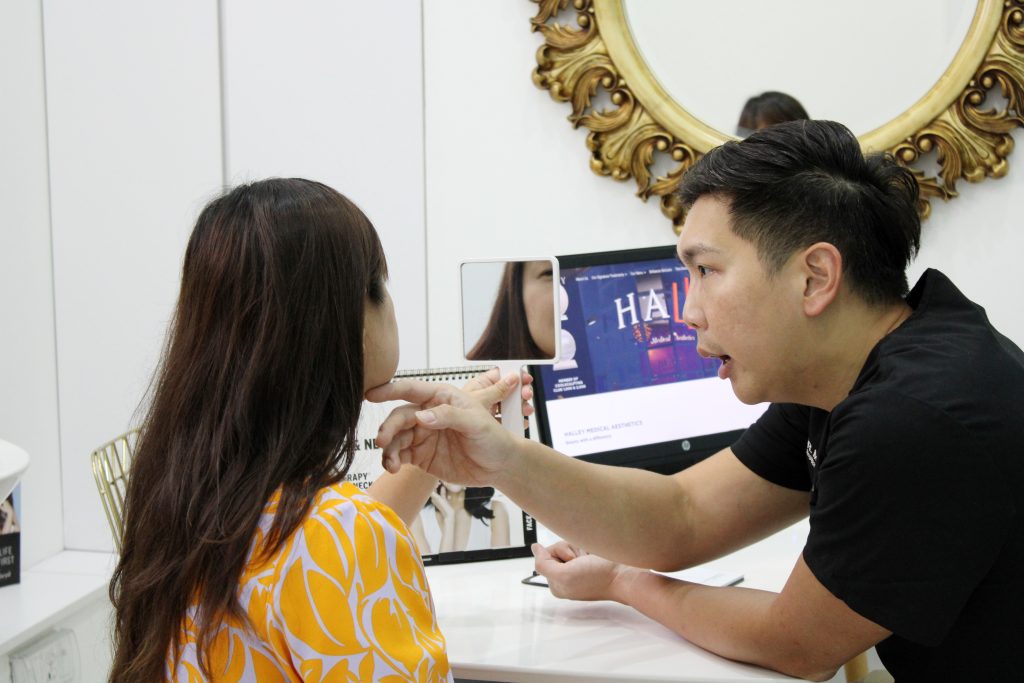 Treatment
Numbing cream is applied to the treatment area before the procedure to make the treatment more comfortable. After 20 minutes, the numbing cream will be washed off and the ultrasound gel will be applied to the face to prepare for the treatment.
Oral medication is also given for reducing the discomfort during treatment.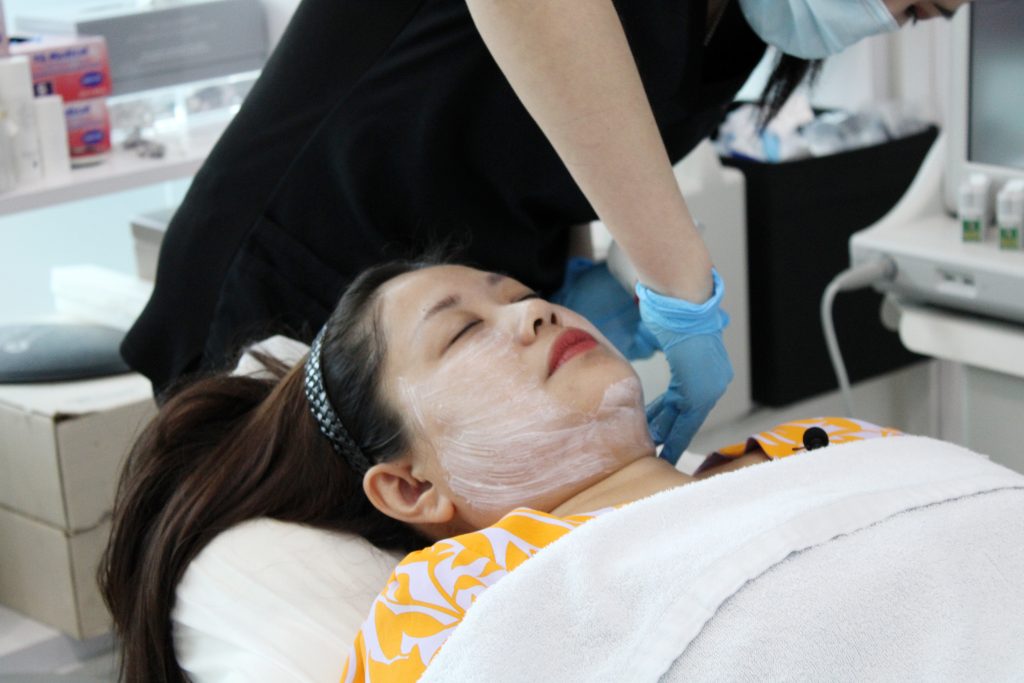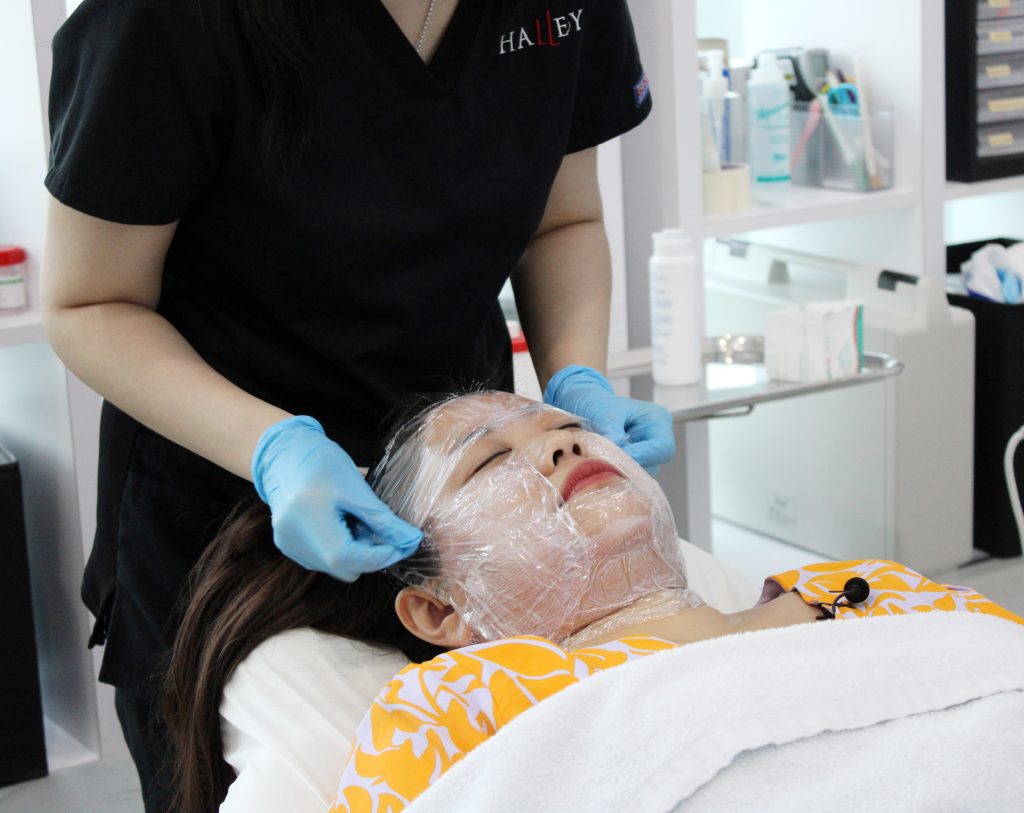 In fact,  I did feel a slight discomfort at the onset as the intensity was the highest to penetrate deeper into the skin. However, after the first 15 minutes, I was accustomed to the sensation and didn't feel much thereafter, completely relaxed as Dr Lim finished the entire area of my face – neck, under eye, forehead etc. Cool air is also blown towards the treatment area during the process to reduce the discomfort during the treatment.
Throughout the treatment process, the doctor will do an ultrasound imaging of the treated area to ensure that the ultrasound energy reaches the correct depth of my skin for optimal results. My treatment took around 60 minutes to complete.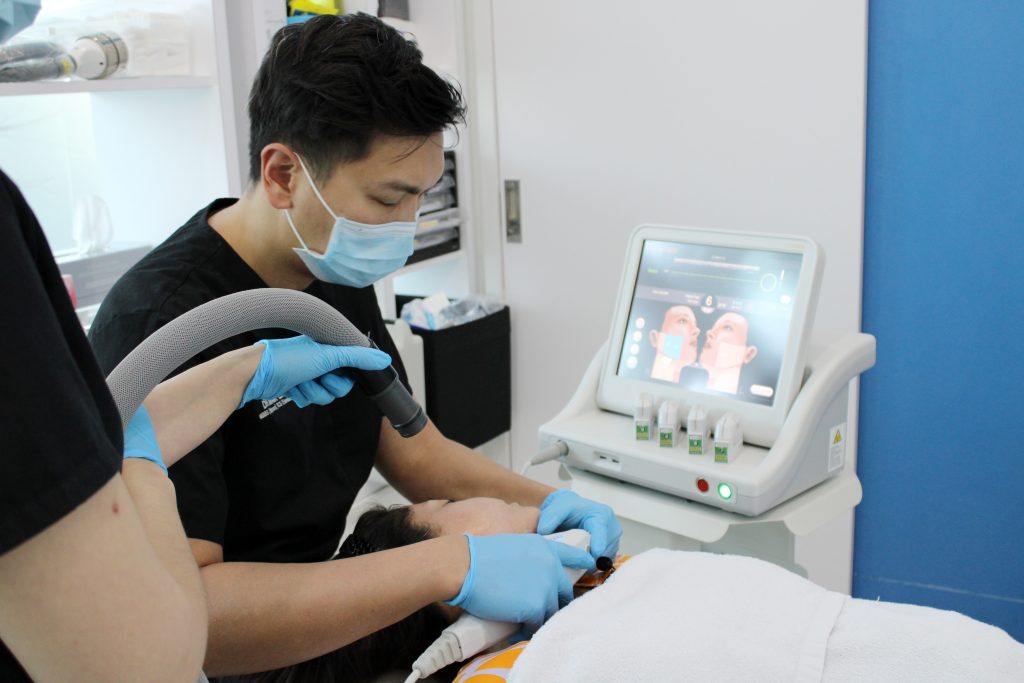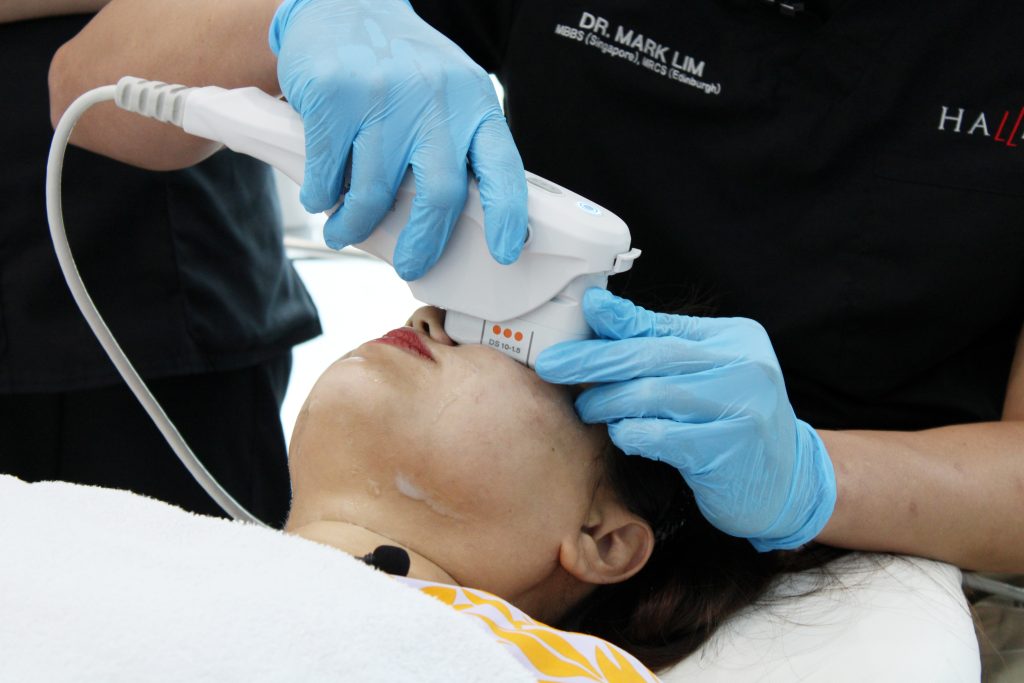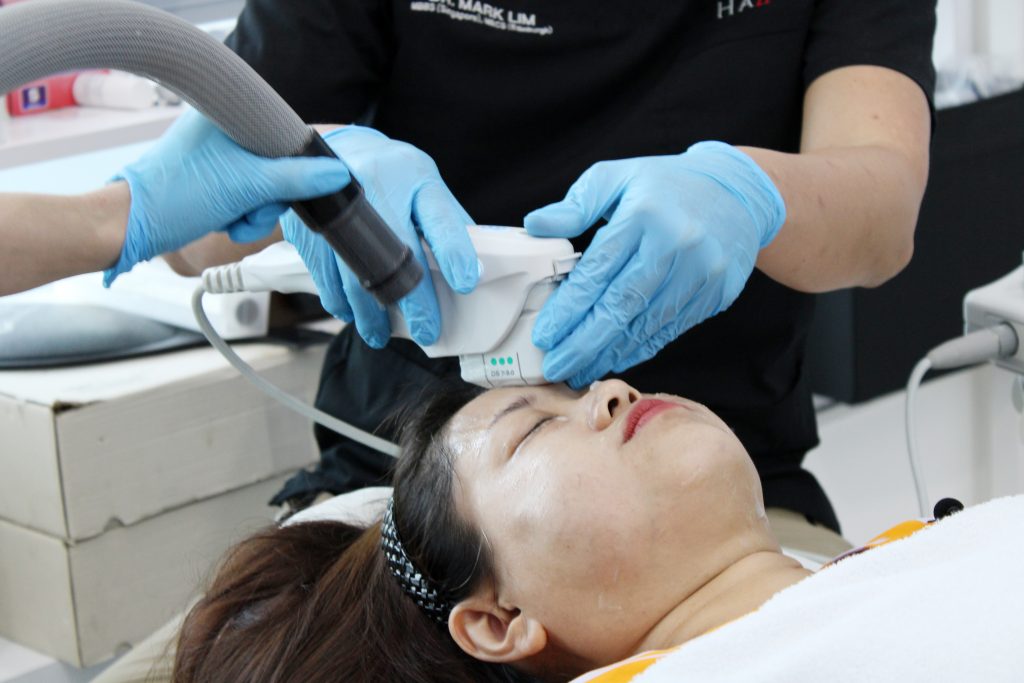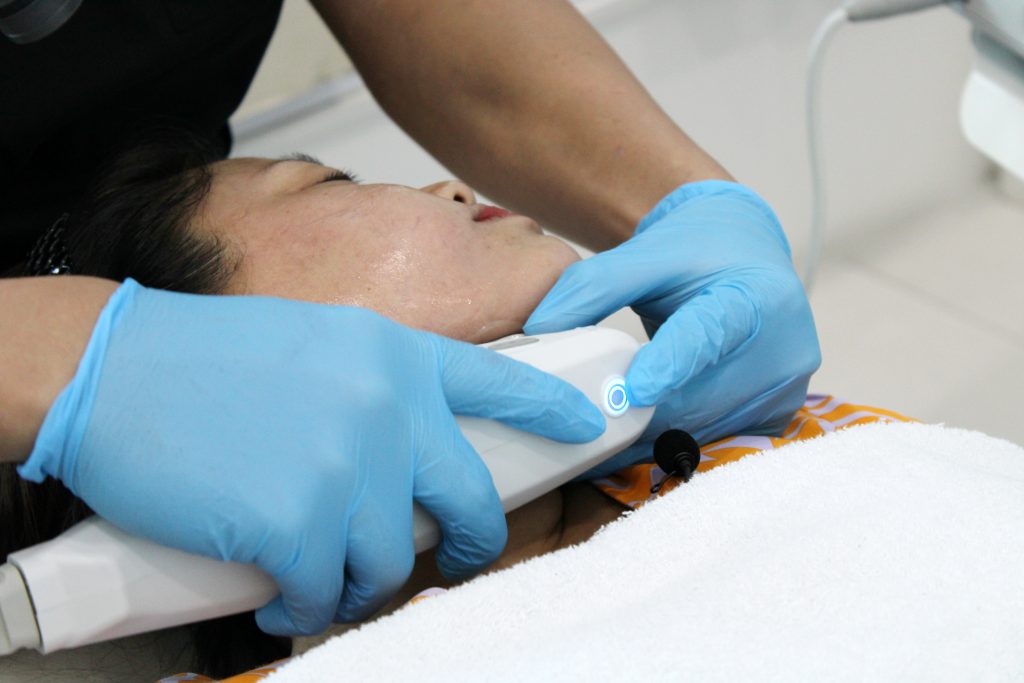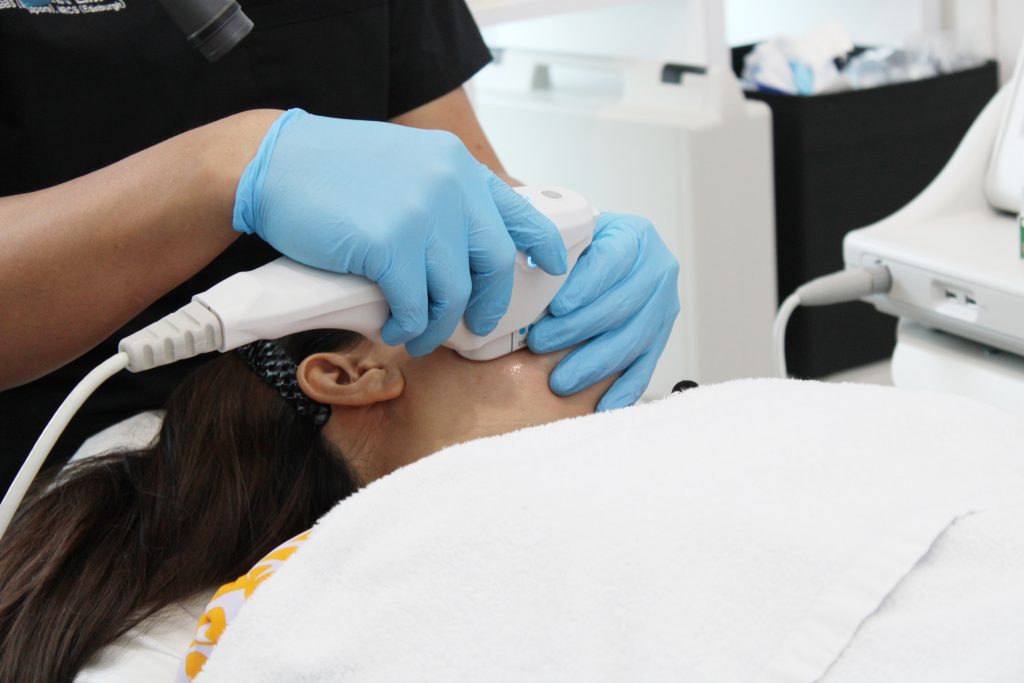 Post Treatment
There is no special post-treatment maintenance, the only thing is probably just to avoid facial for a few days as the face will be sore. In fact, there was a hardly any downtime as I continued with my daily routine of work and driving my kids for their activities right after my treatment.  There some soreness on the first few days – like muscle ache, but if you can take painkillers if you find it too unbearable. Optimal results are expected in about three months' time.
I'll update this post with my results. Can't wait to share my 3-month results with you.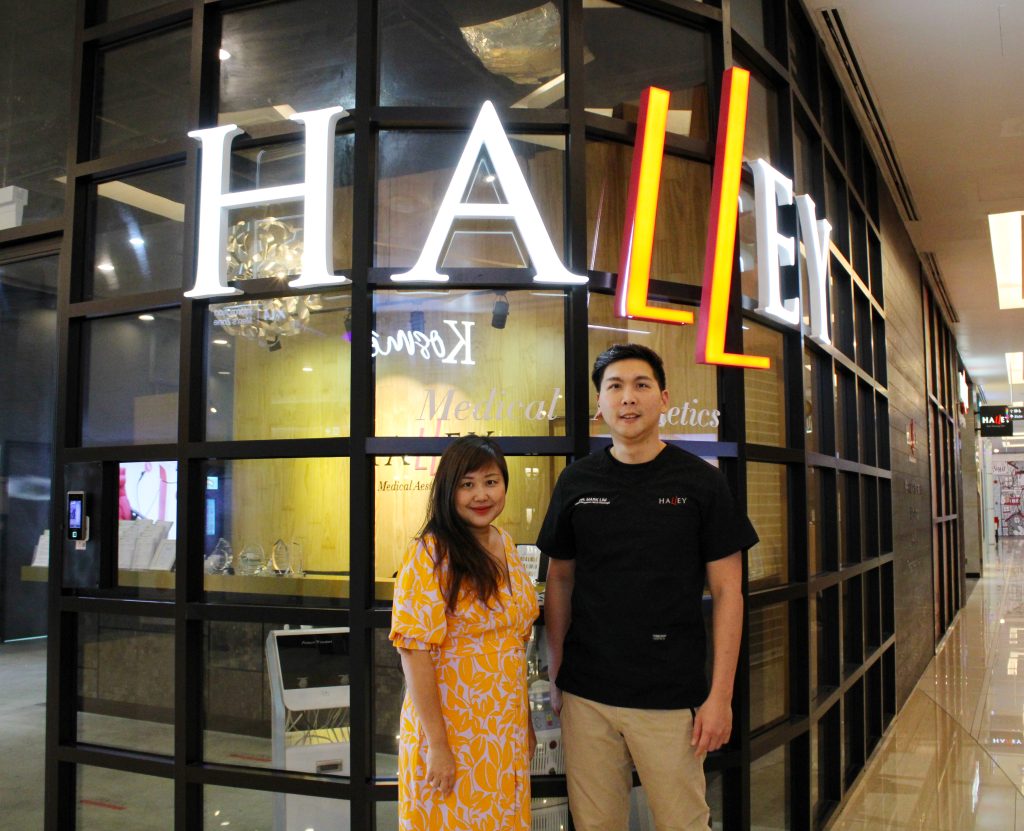 Halley Medical Aesthetics
277 Orchard Road #03-15
orchardgateway
Singapore 238858
Opening Hours
10:00 am – 9:00 pm
Contact
Tel: +65 6737 8233
For more information, please go to:
Website: www.halley.com.sg/
Facebook: www.facebook.com/halleymedicalaesthetics
Instagram: www.instagram.com/halleymedicalaesthetics
YouTube: www.youtube.com/HalleySGMedicalAesthetics
Share the article