After a super fun theme of My Favourite Snack the last round, this time the kids get to learn  about the different spices in the local food we eat through Spice Up My World theme for this month. I applaud the tremendous effort that the teachers put in to share all the real spices with the kids – not just the look and feel but the smell too to give them more perspective in their artwork and inspiration. 
For the first week , the kids were shown some inspirations for their upcoming art work such nasi lemak, laksa, bakuteh, beef steak, fish head curry and tom yum soup. Small C chose laksa to work on as it is his favourite food.  Based on a sample, small C quickly sketch out the first look of what his final art work will look like in the first week. I must say that he is truly getting better at free hand drawing and he could draw it to almost 80% resemblance.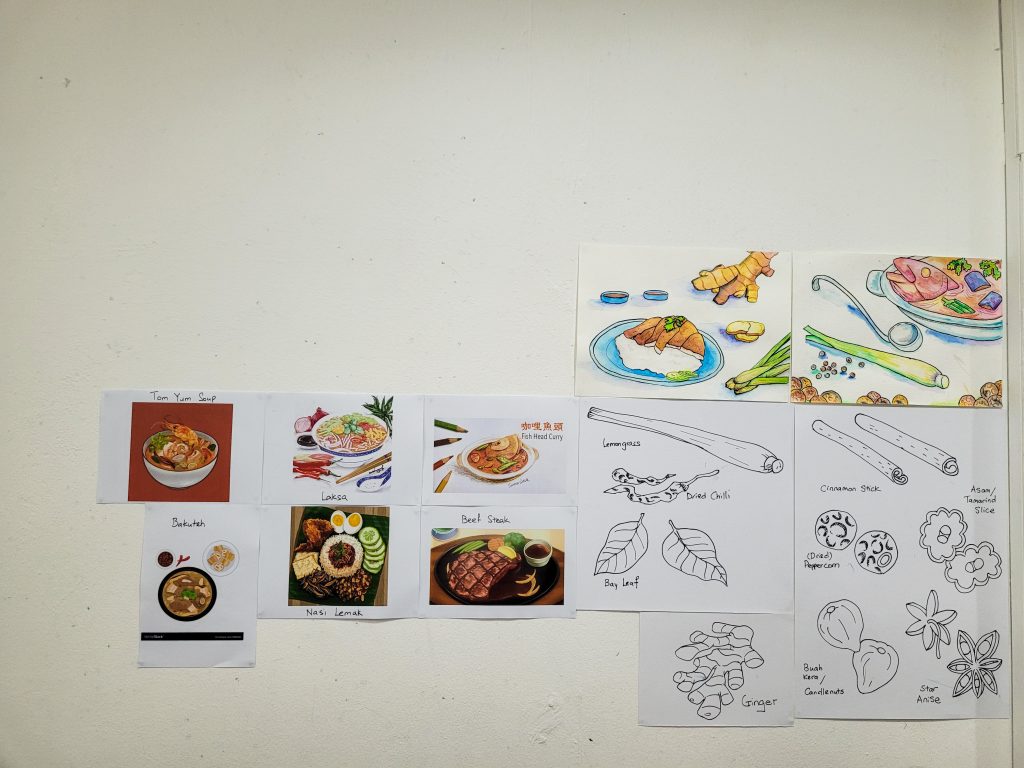 For the second week, it will be transferring to the proper art work based on week 1 sketch. Then using watercolour cake, his teacher will teach how to blend and bring different shades to bring ingredients and dish to life.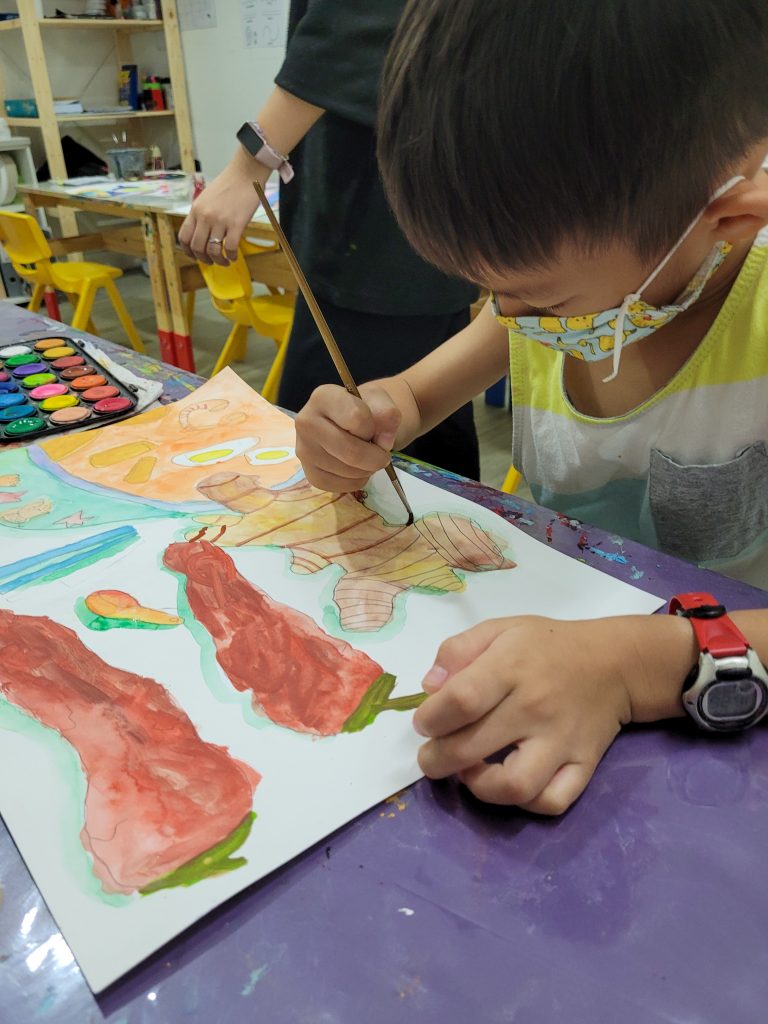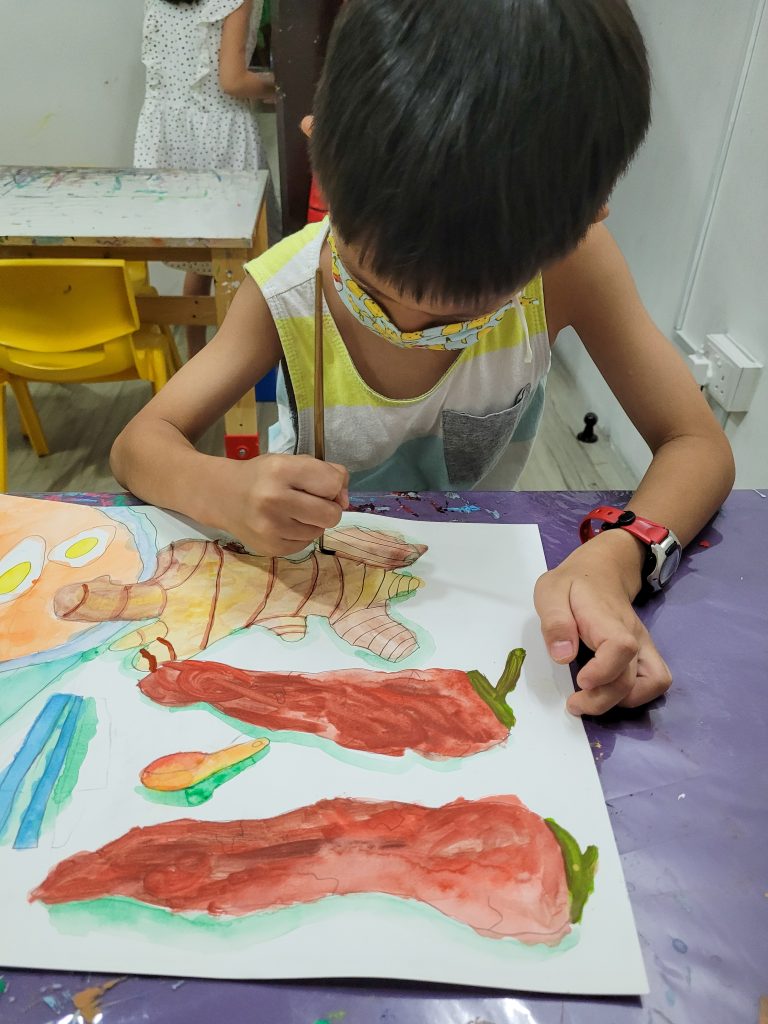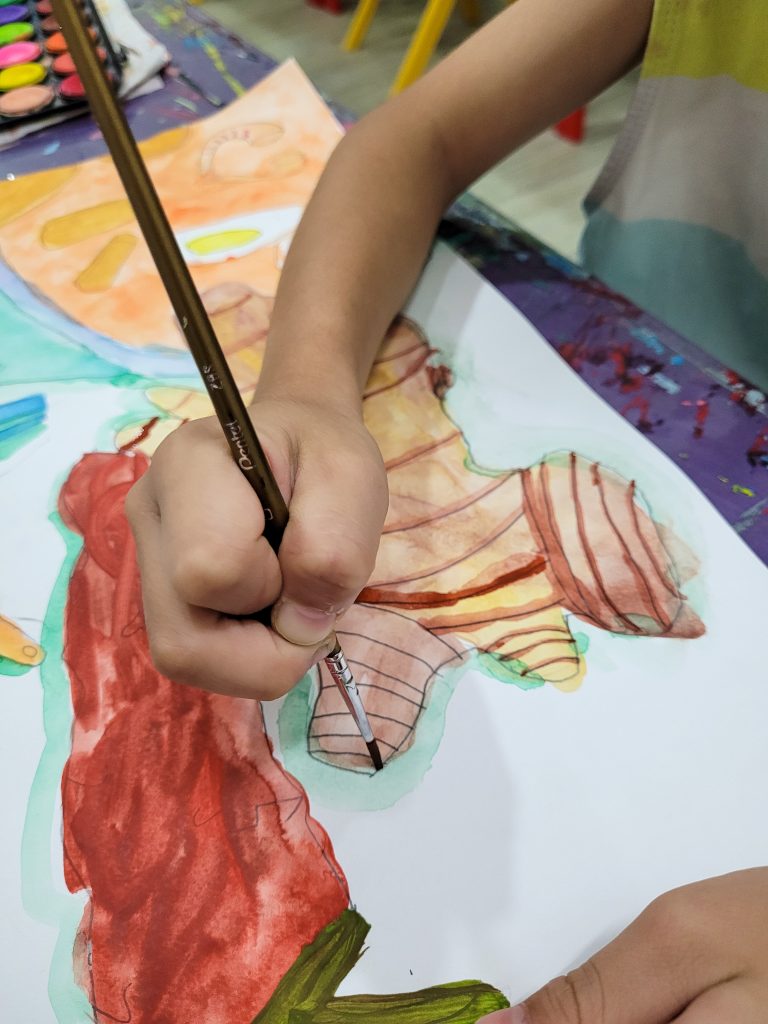 I love that this project uses just water colour cake and not the regular arcylic paint which gives more texture and blending to the art work. The final 2 weeks are blending and bring every single element of that art work to life, from the utensils, noodle, chilllies, gingers etc.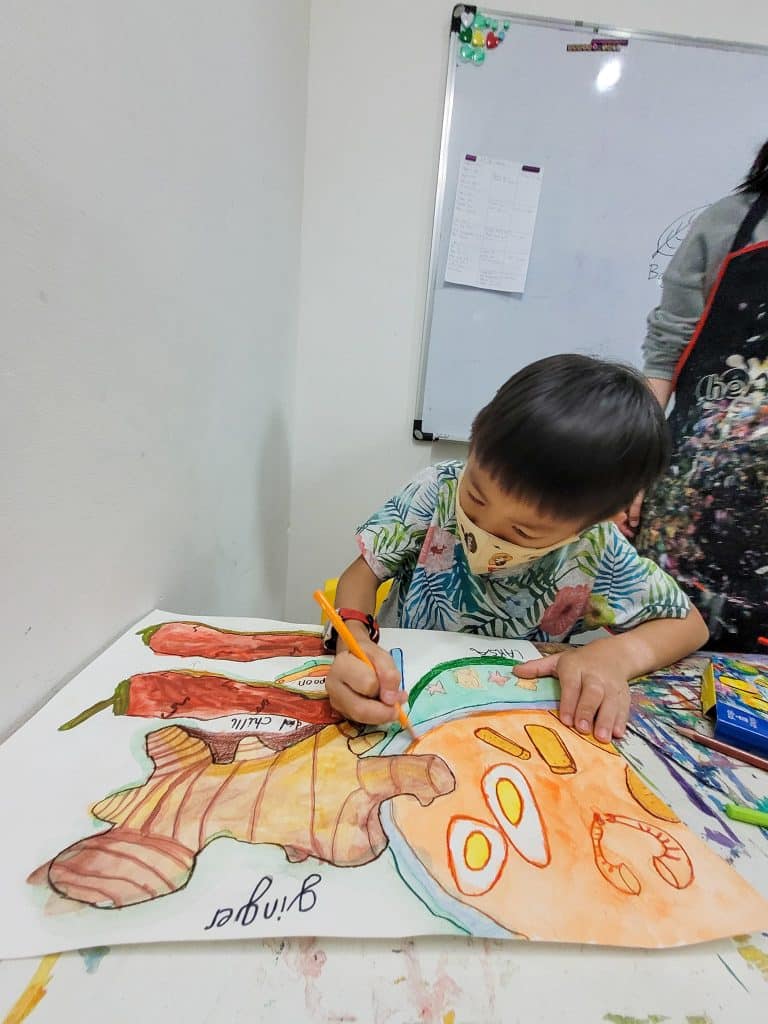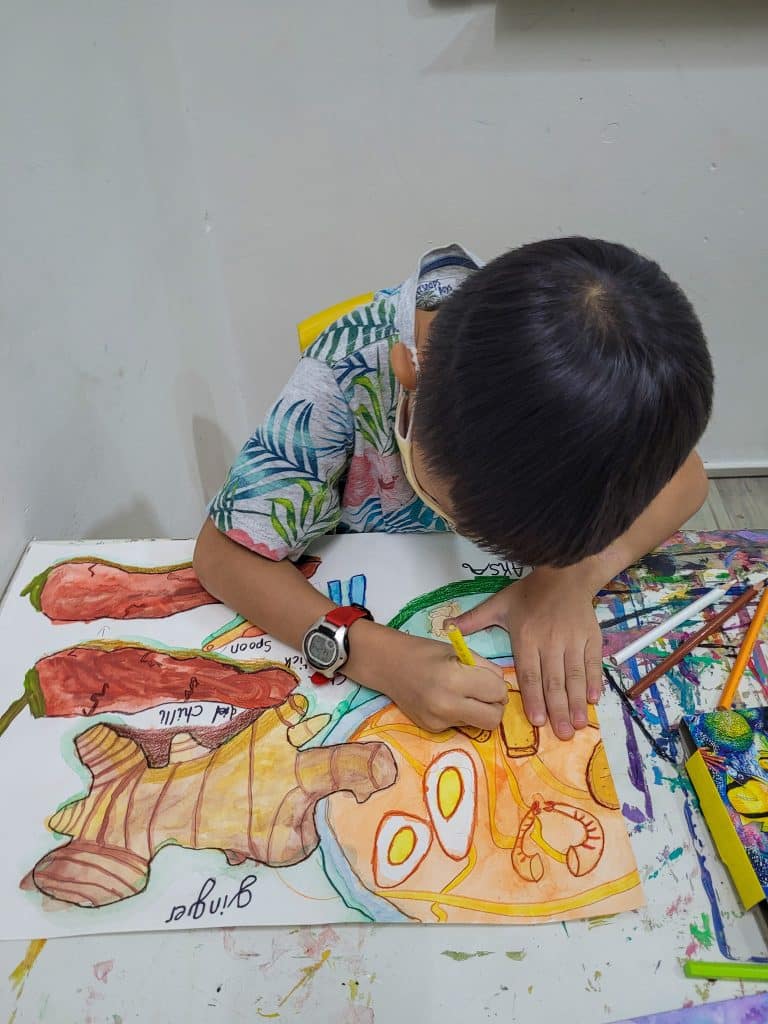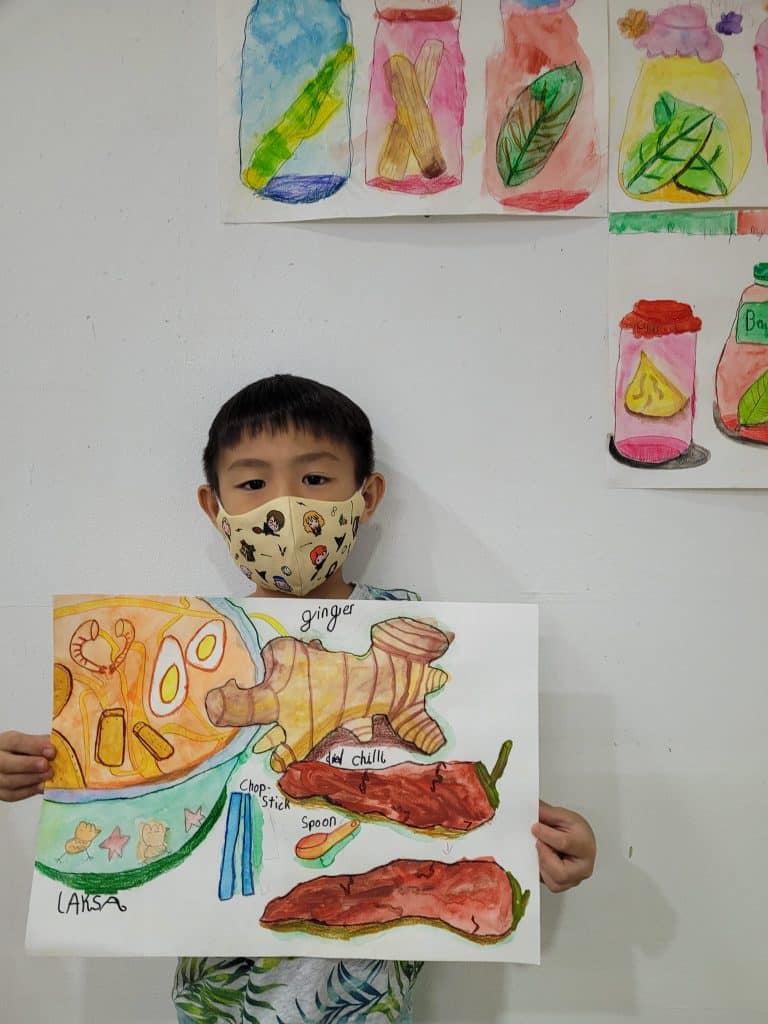 I really love how our favourite dishes have been translated into awesome art works by the Little Dalis. Thanks to the theme I was very inspired to use a Spice Girls' song to do this video! 
Do check out  Heart Studio fun art enrichment classes  for children as young as 3 and even to older kids who are building their art portfolio for DSA. Check out their on-going June holiday art classes and programme too! 
1 Charlton Lane #01-04, Singapore 5396
(65) 6554 7563
Wed-Fri: 10:00am to 8:30pm, Sat: 9:30am to 6:00pm, Sunday: 9:30am to 4:30pm
Share the article