1 month update 
I was back at Halley Medical Aesthetic for 1 month update after my first Halley's Pico Power of 3   last month and I am impressed with result after just 1 treatment.  The clearest differences are my pigmentation spots on both my checks. Pigmentation spot on the side of the right cheek has significantly lightened , likewise, pigmentation spot on the side of the left cheek has significantly lightened,. Overall I feel that my skin is brighter and have a more even skin tone. I have gone for my second laser which is even more intense with a bit more down time, but the results quite immediate, as my hubby recently touched my face and went, how come your face so smooth! That's like the best compliment in a long while!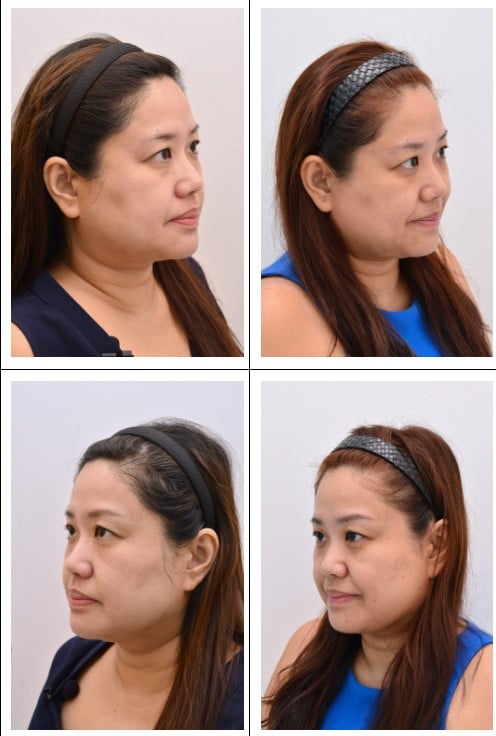 After my impressive results  with Halley Medical Aesthetic's Ultherapy a few months back (review here) I am back for my virgin laser treatment. I have friends who have raved about their laser treatments and even stop doing facial as laser treatments achieve a far better results than regular facial. As I age, my top 3 worries are pigmentation, fine lines and wrinkles, even with my regular facial, these are getting more apparent.  Halley's Pico Power of 3 is able to address all my concerns and more! There are many laser treatments out in the market but I am sold by  Halley's Pico Power of 3  as it combines the best of different laser machines to achieve optimum results. 
What is Halley's Pico Power of 3?
Halley's Pico Power of 3 is a pigmentation buster and rejuvenation laser programme that combines the new Fotona StarWalker PQX Pico Laser with the PicoSure Laser for a more customisable, comprehensive, and effective, uniquely Halley's treatment experience.
Benefits of Halley's Pico Power of 3 Laser Programme
• Remove pigmentation (melasma, freckles, and sunspots)
• Lighten acne scars and blemishes
• Reduce wrinkles and fine lines
• Improve skin tone and texture
• Rejuvenate the skin
The new Fotona StarWalker PQX Pico Laser features both short and long laser wavelengths at 532nm and 1064nm respectively, and it is combined with PicoSure Laser, which treats the skin at 755nm. The three different wavelengths from both machines work together to target your skin concerns.
532nm: Great for skin concerns like freckles and sunspots.
755nm: Rejuvenates the skin and removes fine lines and targets unwanted pigmentations on our skin. It leaves the skin refreshed, more elastic, and with fewer visible wrinkles and scars.
1064nm: This is a longer laser wavelength that can penetrate the skin deeper to reach deeper-lying pigments. It is also gentle enough for most delicate and Asian skin types.
Consultation
As this is my second aesthetic treatment with Dr Mark Lim, I totally comfortable and trust him especially after my very impressive results post Ultherapy treatment which he did for me  a few months back! Dr. Mark Lim created a customised regime for me under Halley's Pico Power of 3 laser programme that combines both lasers to specifically address my skin concerns upon consultation and skin analysis.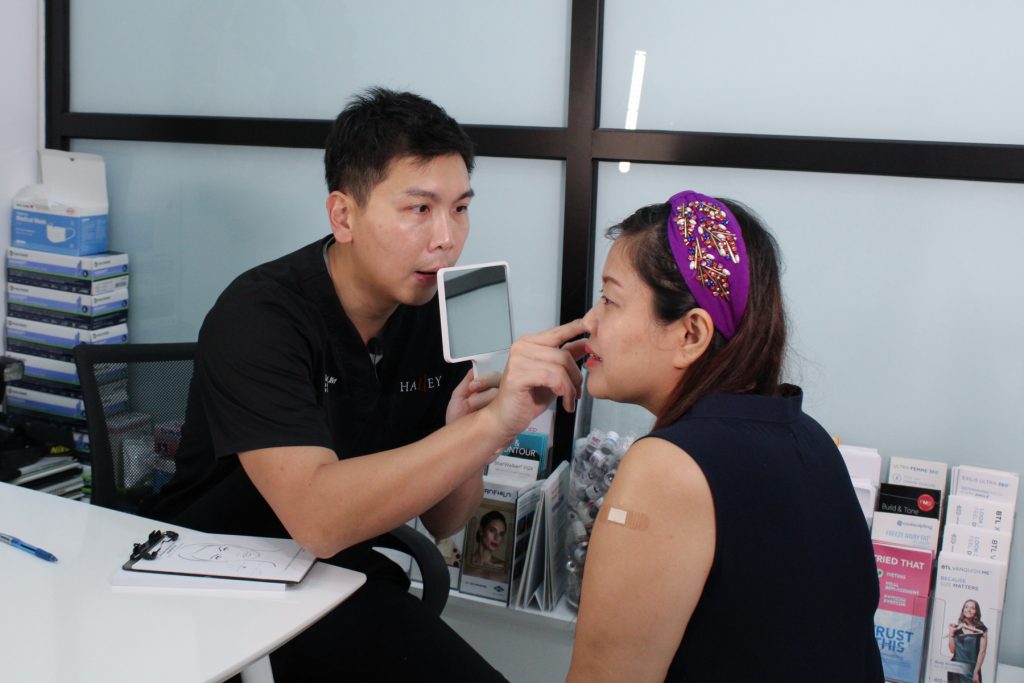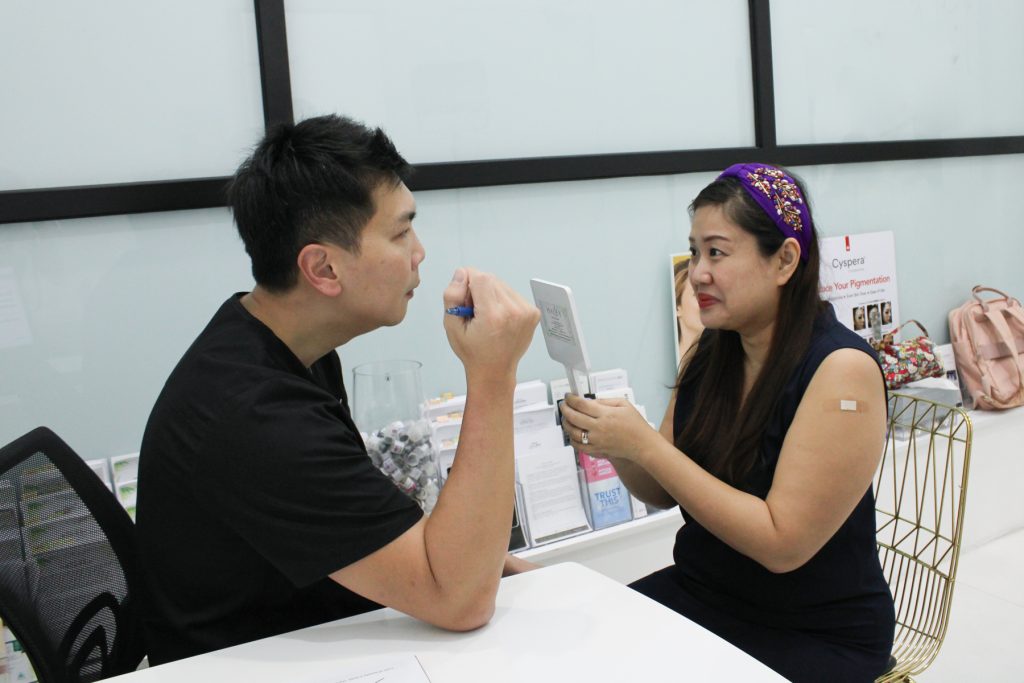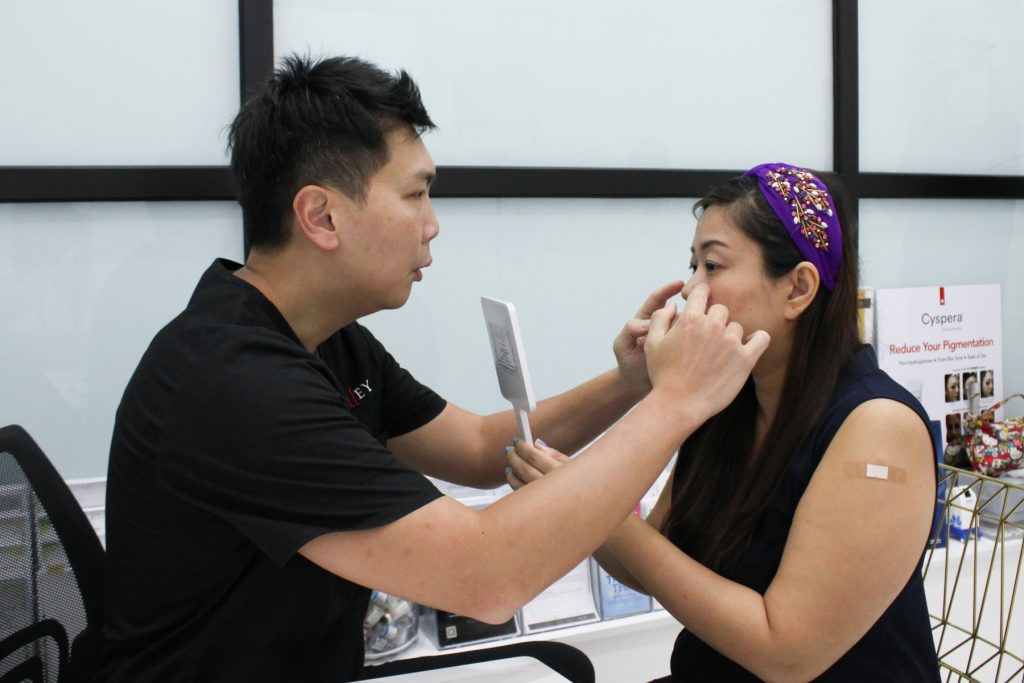 Treatment
Numbing cream is applied to the treatment area before the procedure to make the treatment more comfortable. After 20 minutes of numbing cream,  the treatment begins using  a combination of 2 laser machines namely Fotona StarWalker PQX Pico Laser with the Cynosure PicoSure Laser.  The overall feeling feels like insect bites, or rubber band snapping on my skin, but its very fleeting as it will just go off as soon as the laser goes to another treatment area. After a while, I was accustomed to the sensation and didn't feel much thereafter, completely relaxed as Dr Lim finished the entire area of my face – including on the lips, under eyes which are the thinnest areas! Cool air was also blown towards the treatment area during the process to reduce the discomfort during the treatment. My treatment took around 20 minutes to complete (typical laser treatment will range from 15 to 30 minutes)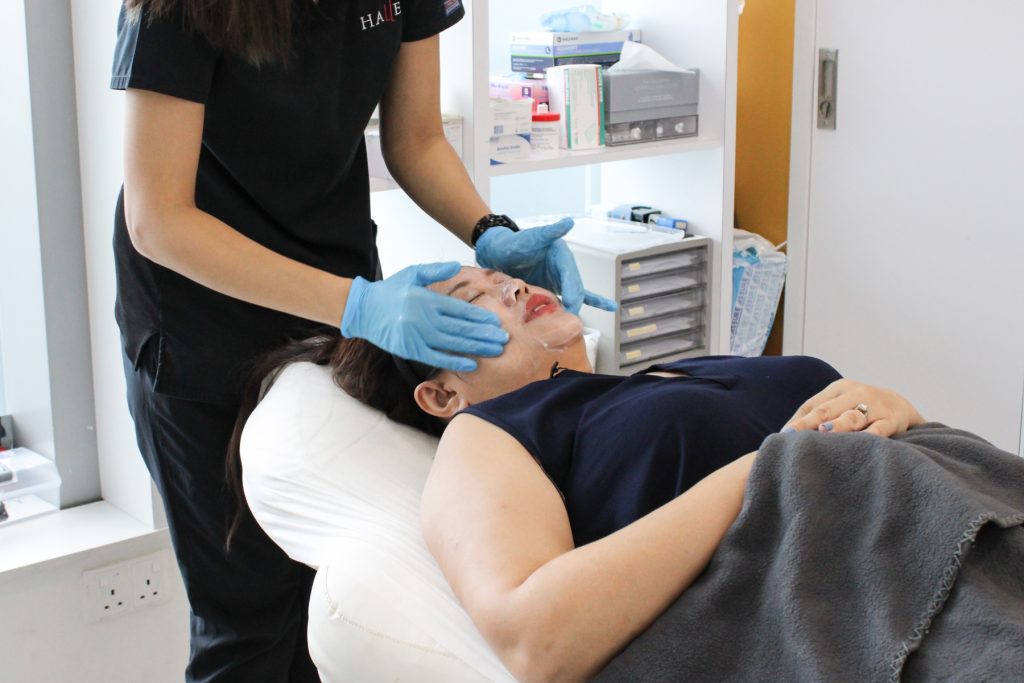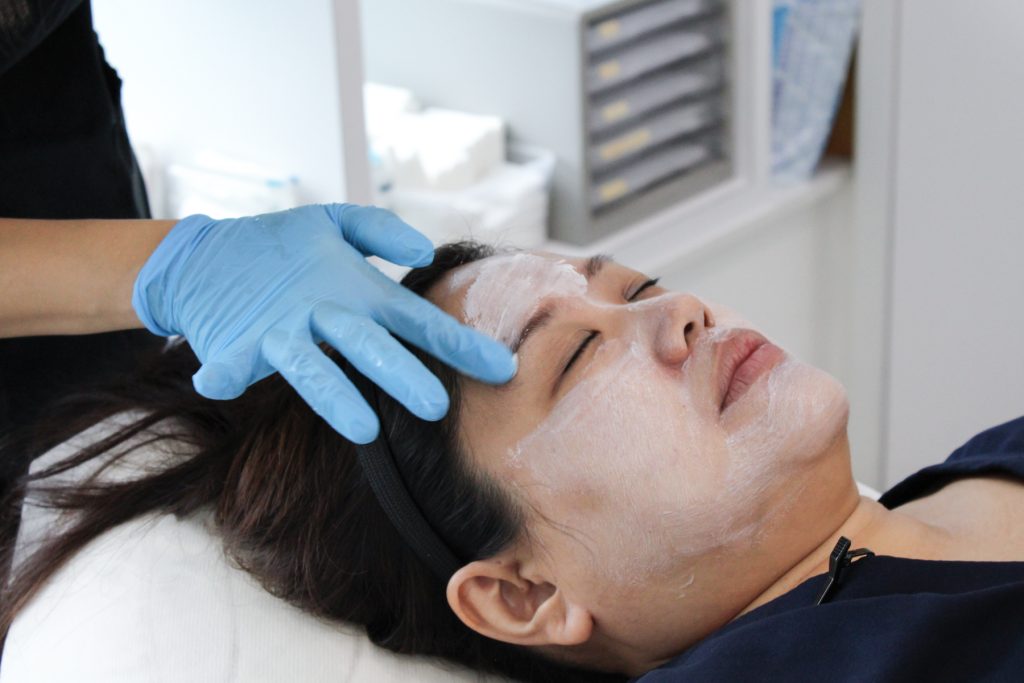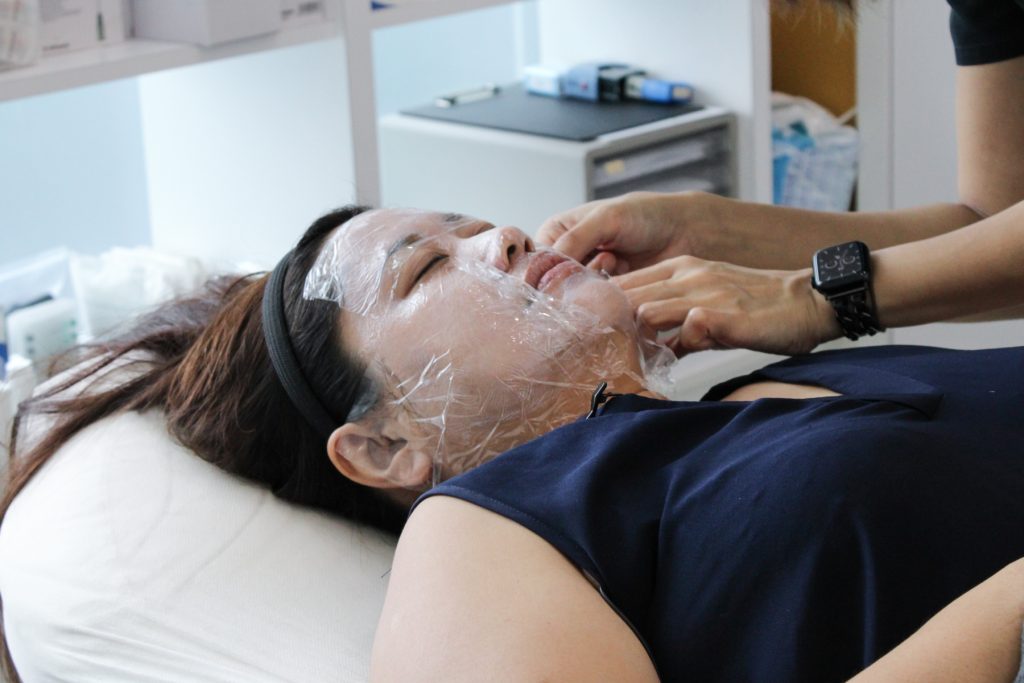 Laser treatments begin using a combination of 2 laser machines to obtain both short and long laser wavelengths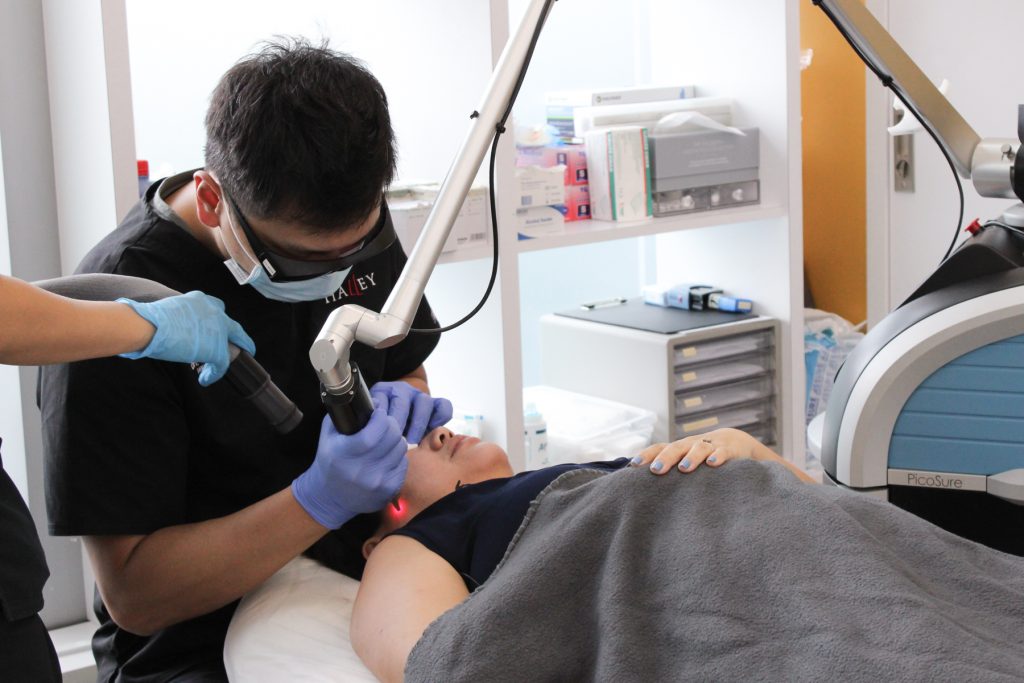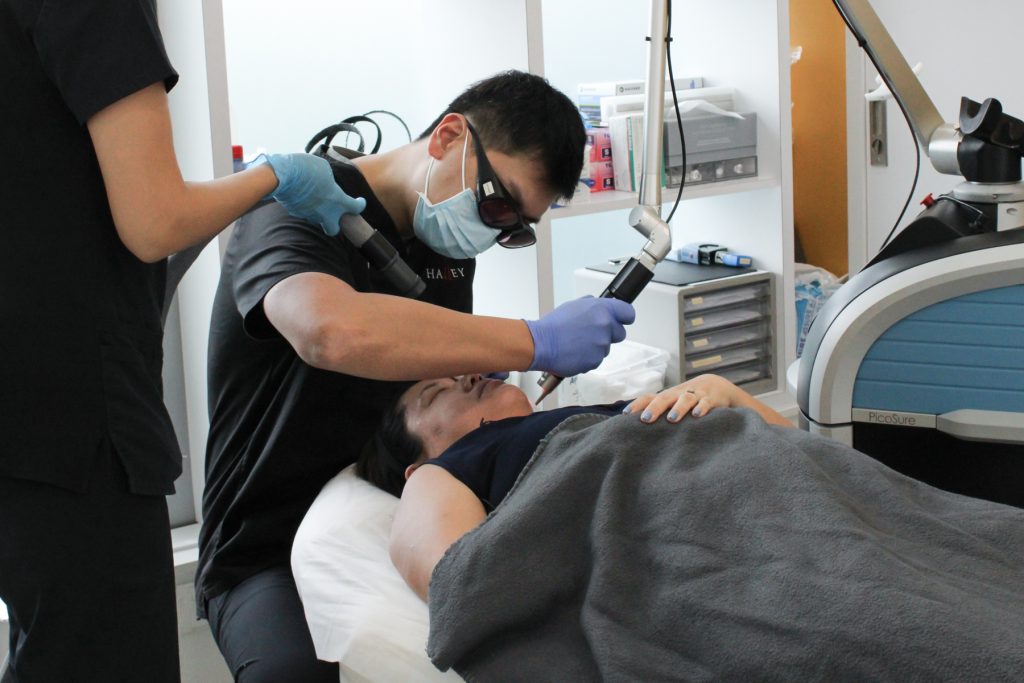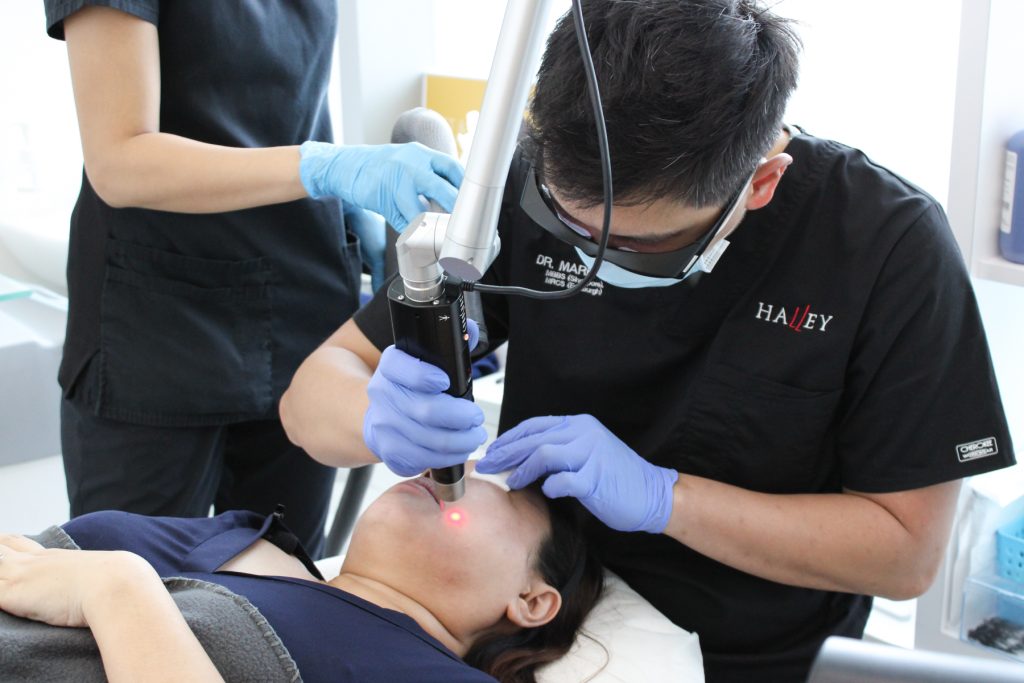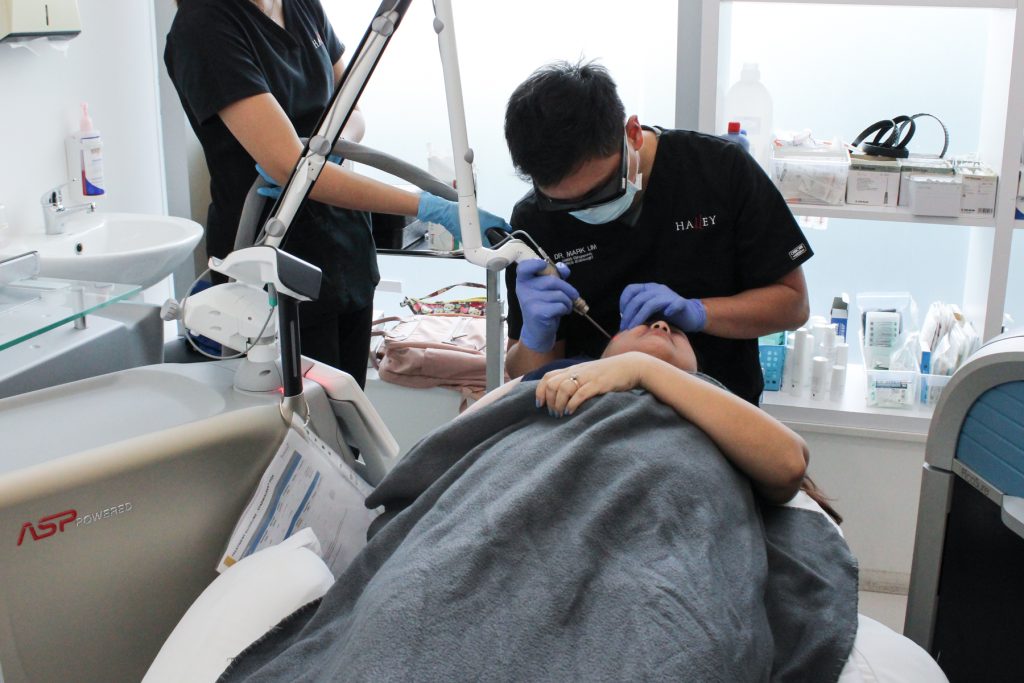 Post Treatment
There is ZERO downtime for me, I do know of some will have redness on the face, but for myself I hardly had that even right after the treatment (my skin is really not the sensitive kind) You can add on a  Cooling Mask ($38) which is infused with chamomile, which will help soothe and calm the skin after the Pico Power of 3 laser treatment which is highly recommended. It also serves to hydrate and reduce the redness on the skin. I was given a mild steroid cream to be applied for the next few day. There is little post treatment care – in fact to put on sunscreen  and stay away from excessive sun exposure for the next few days. Optimal results are expected in about 1 to 2 weeks! 
Video review 
In fact I have booked another session 1 week next month before my travel so that I will look good in my travel photos!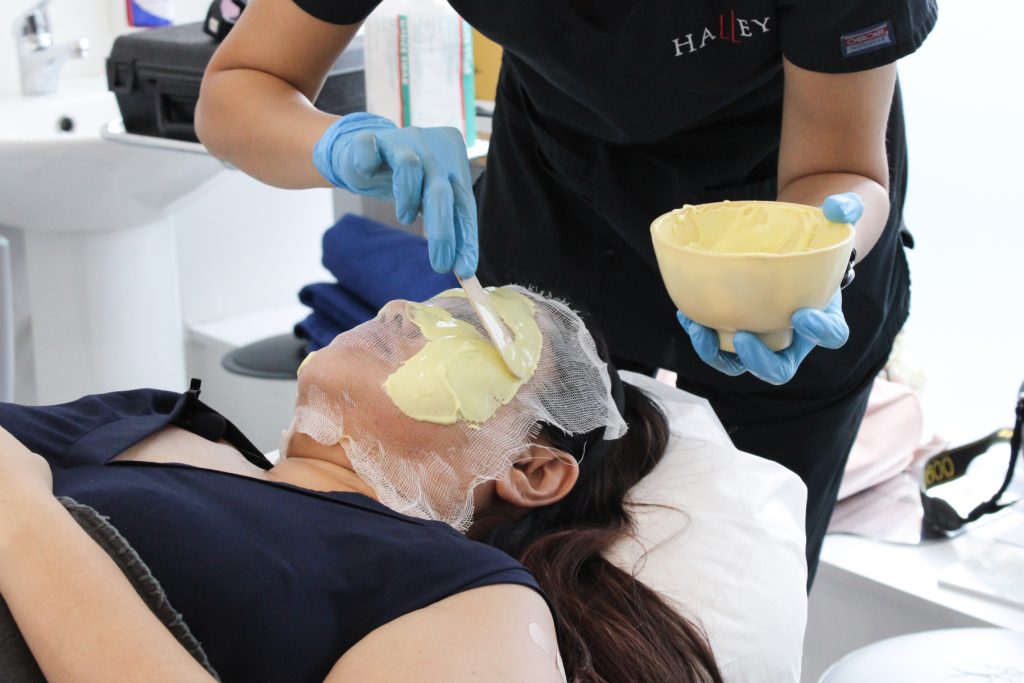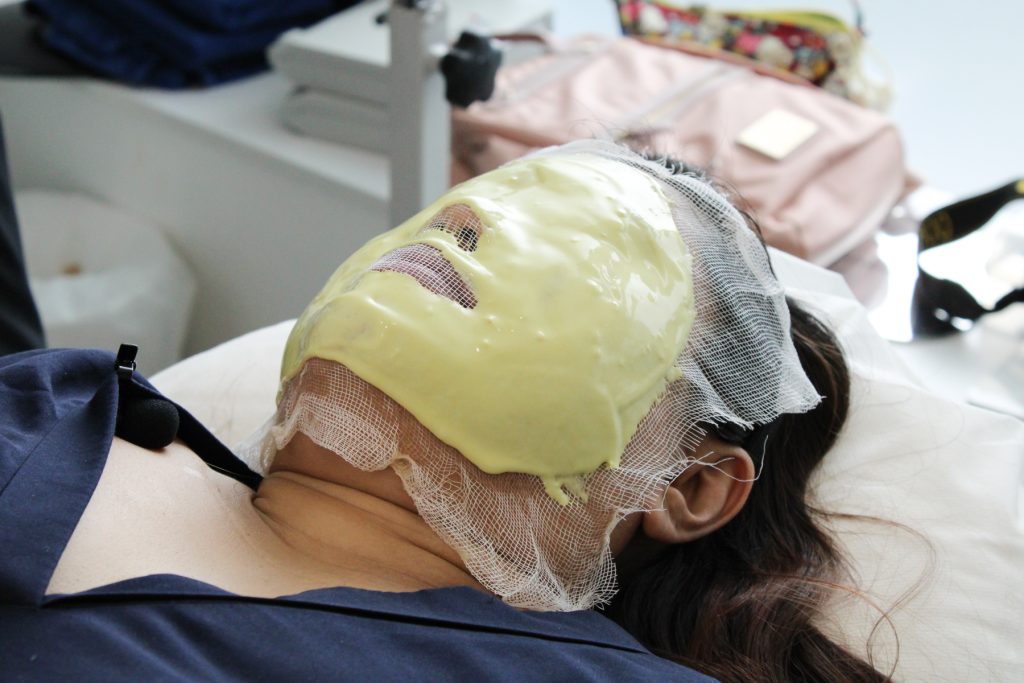 I'll update this post with my results. Can't wait to share my 1-month results with you. Meantime, check out their website on treatments for mature skin for my age group 40s .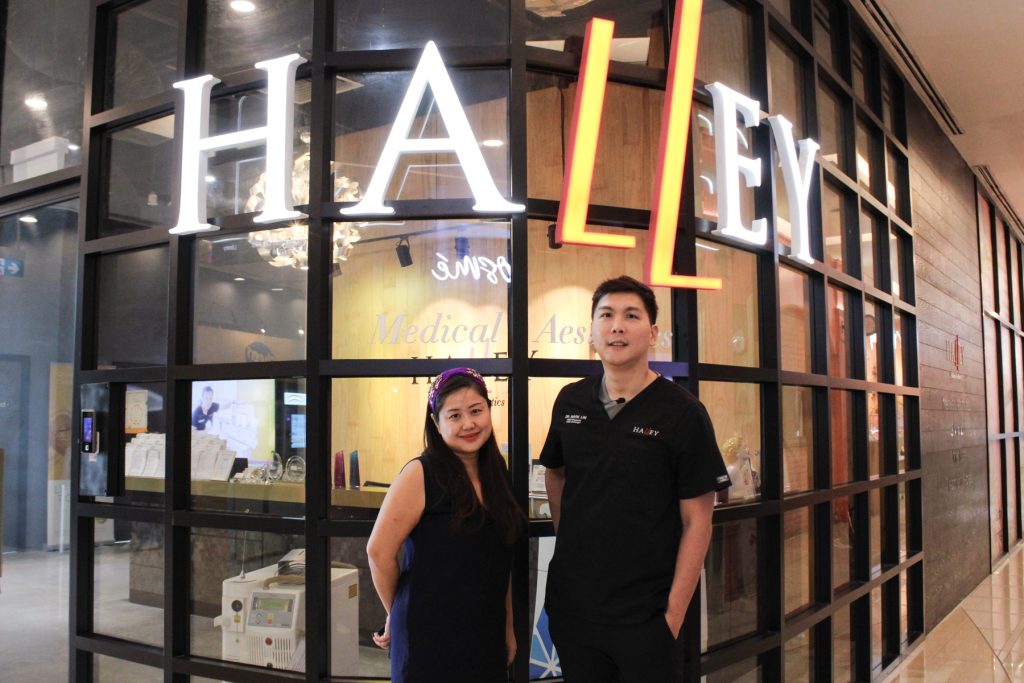 Halley Medical Aesthetics
277 Orchard Road #03-15
orchardgateway
Singapore 238858
Opening Hours
10:00 am – 9:00 pm
Contact
Tel: +65 6737 8233
For more information, please go to:
Website: www.halley.com.sg/
Facebook: www.facebook.com/halleymedicalaesthetics
Instagram: www.instagram.com/halleymedicalaesthetics
YouTube: www.youtube.com/HalleySGMedicalAesthetics
Share the article