I can't believe that another year with Heart Studio has gone by and we are in our final project/artwork for the year! Time really flies when the child is having fun, I can't believe he has completed a full year with Heart Studio in 2022 and how much he has grown in his technical aspects and as well as his creativity and imagination. Another interesting theme to end the year is "I Shield You"  inspired by the different types of shield form and design. 
Small C chose the same colour scheme as the teacher's sample but he wanted a very medieval feel to it, so he added a dragon in the centre. After sketching the design on the project, he went on to cut the shape from cardboard and paint the background. In week two, small C drew the finer details and added more colours and shades to the dragon and the shield.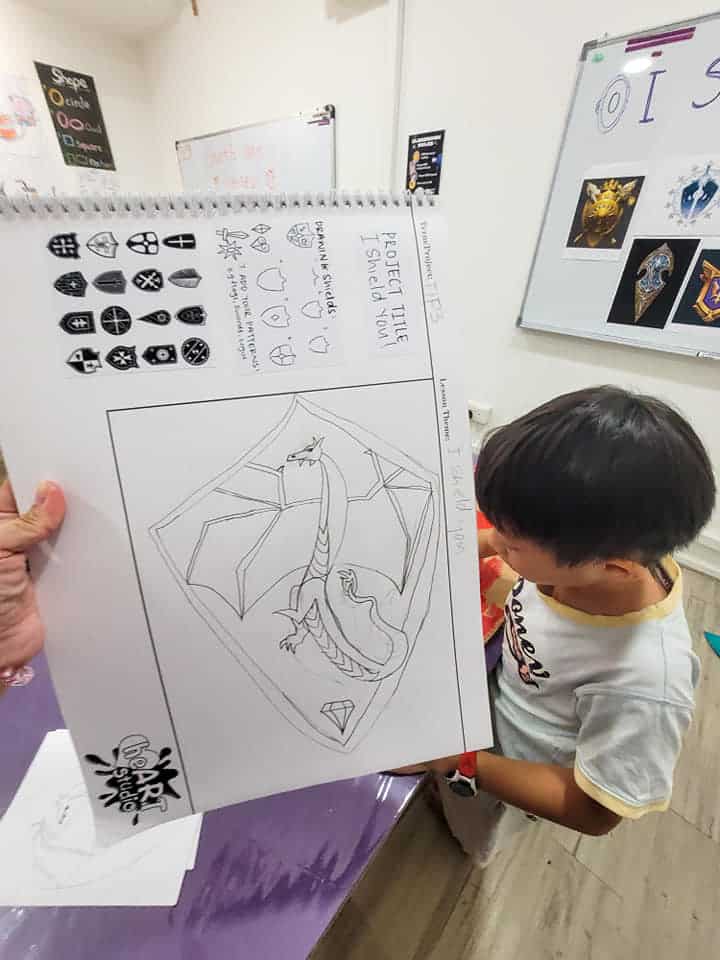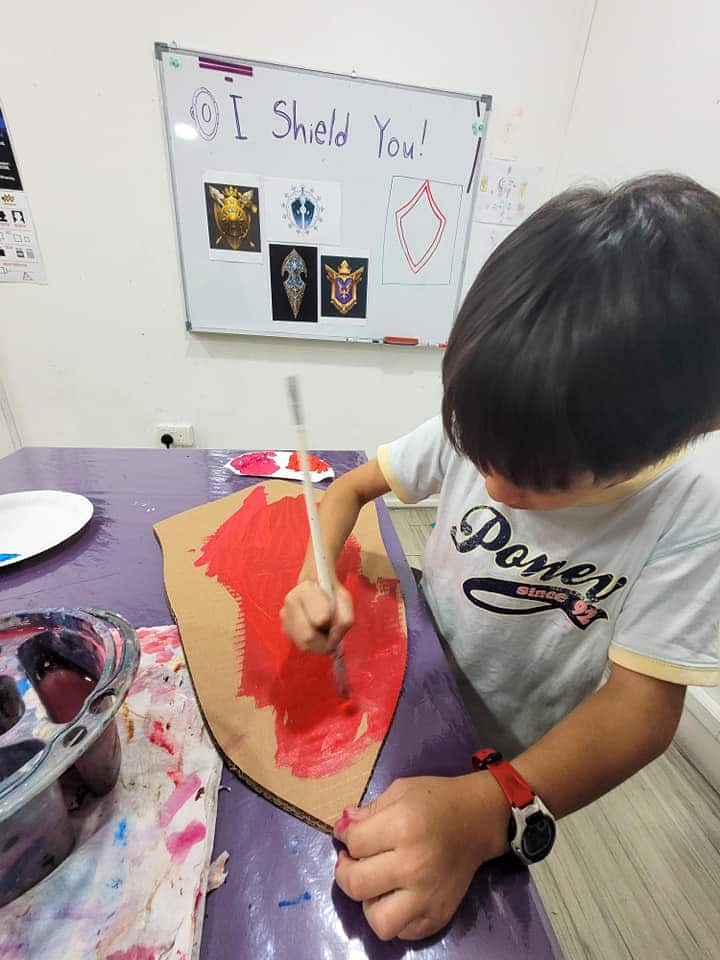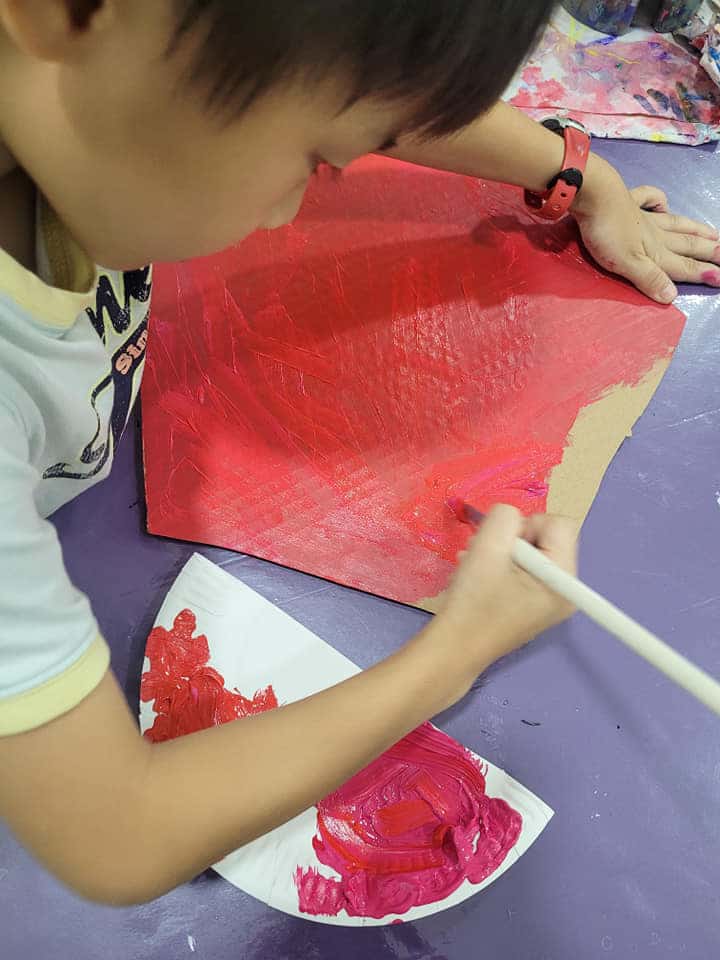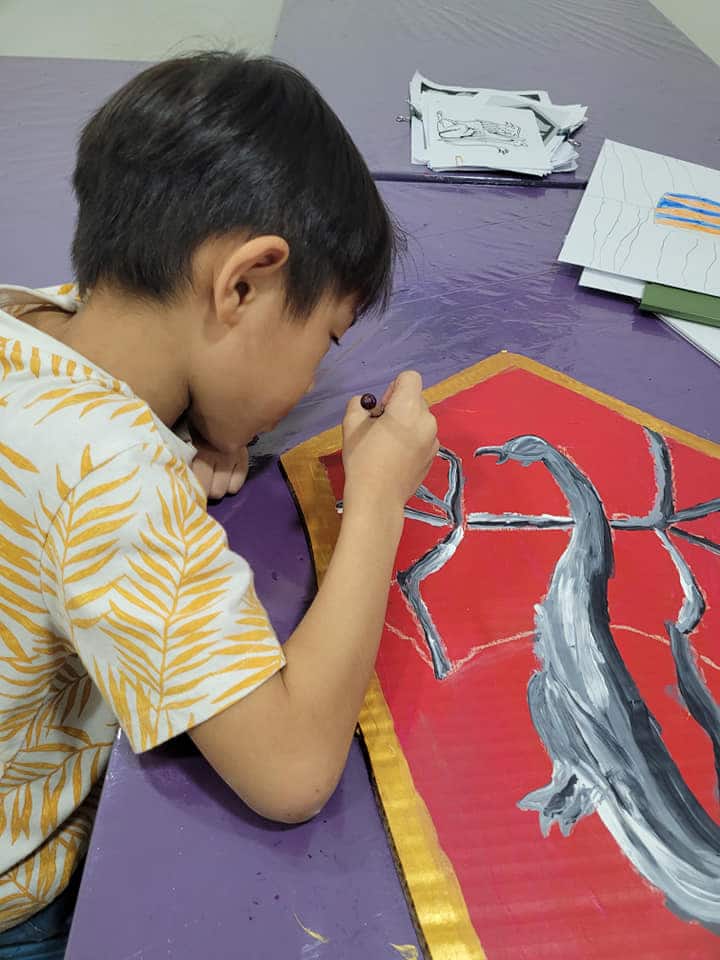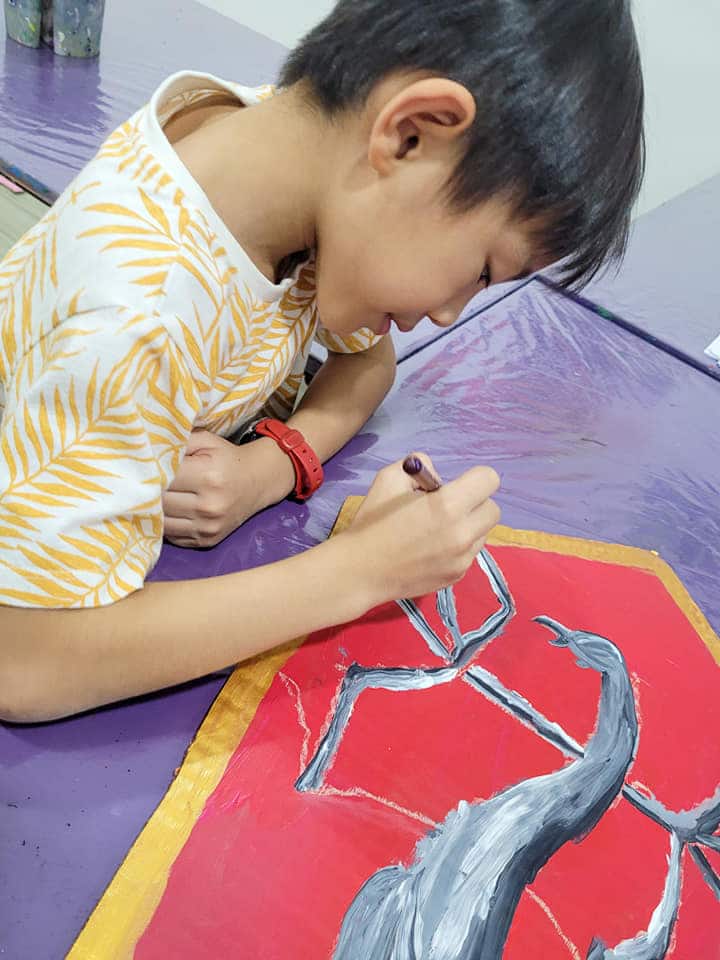 In week 3, the task to add the middle patch of yellow and not to affecting the already coloured layers and dragon. Final week is to add more details to the shield and some shading to make the shield have some 3D effect and the final art work make a perfect pretend play toy too! Doesn't this shield make my little painter look just like a knight!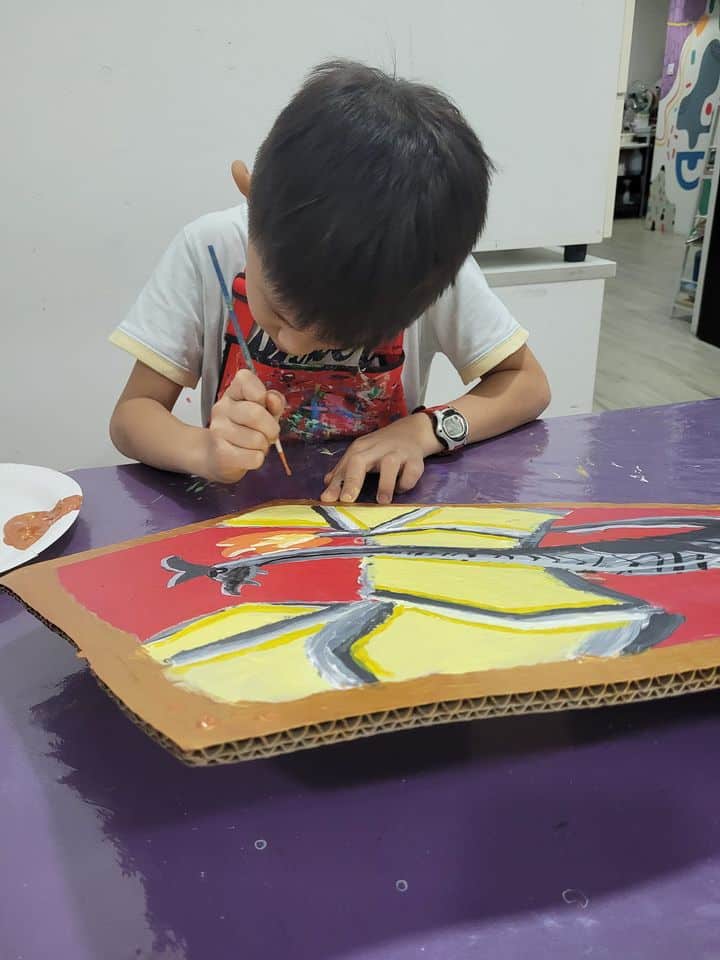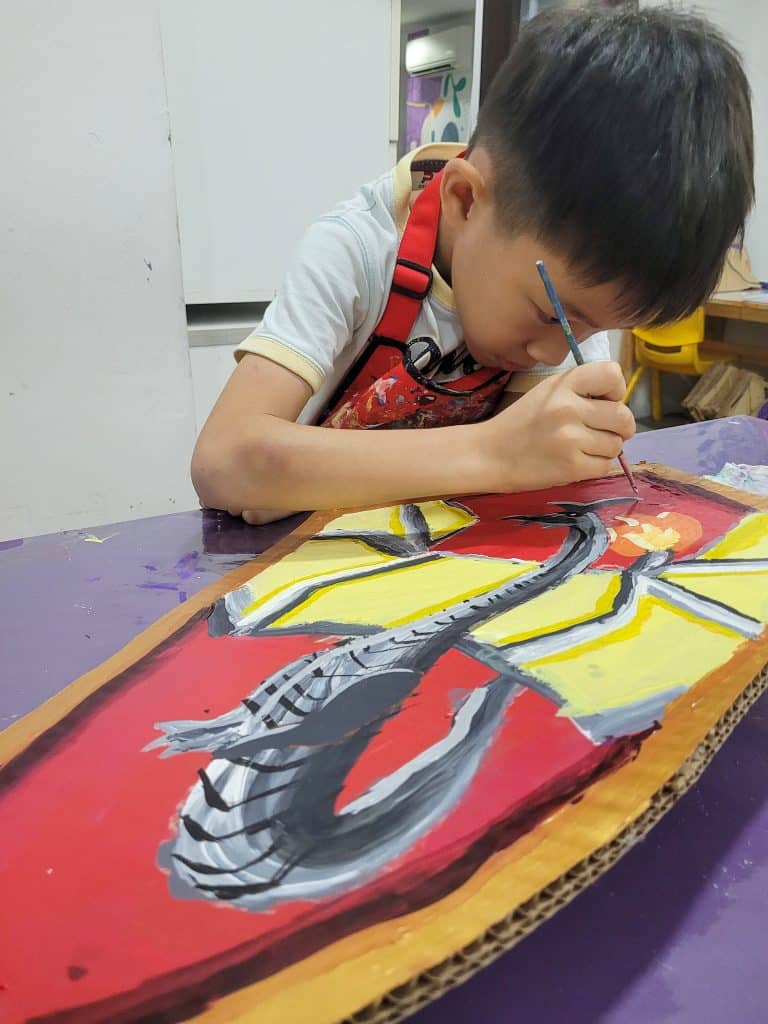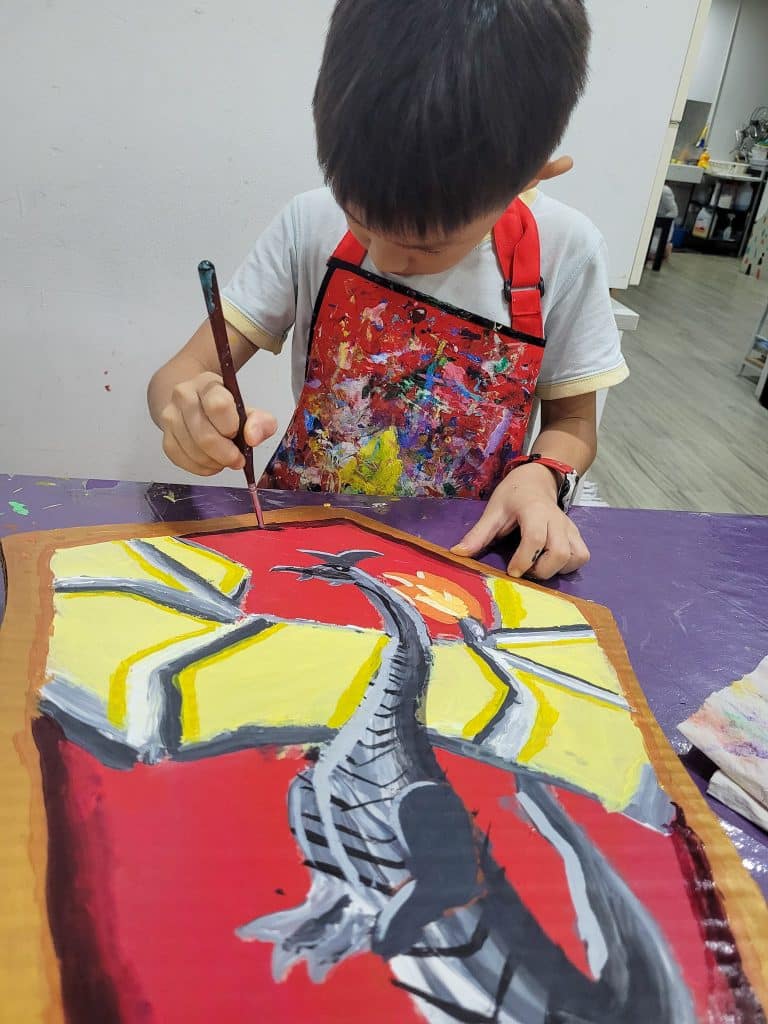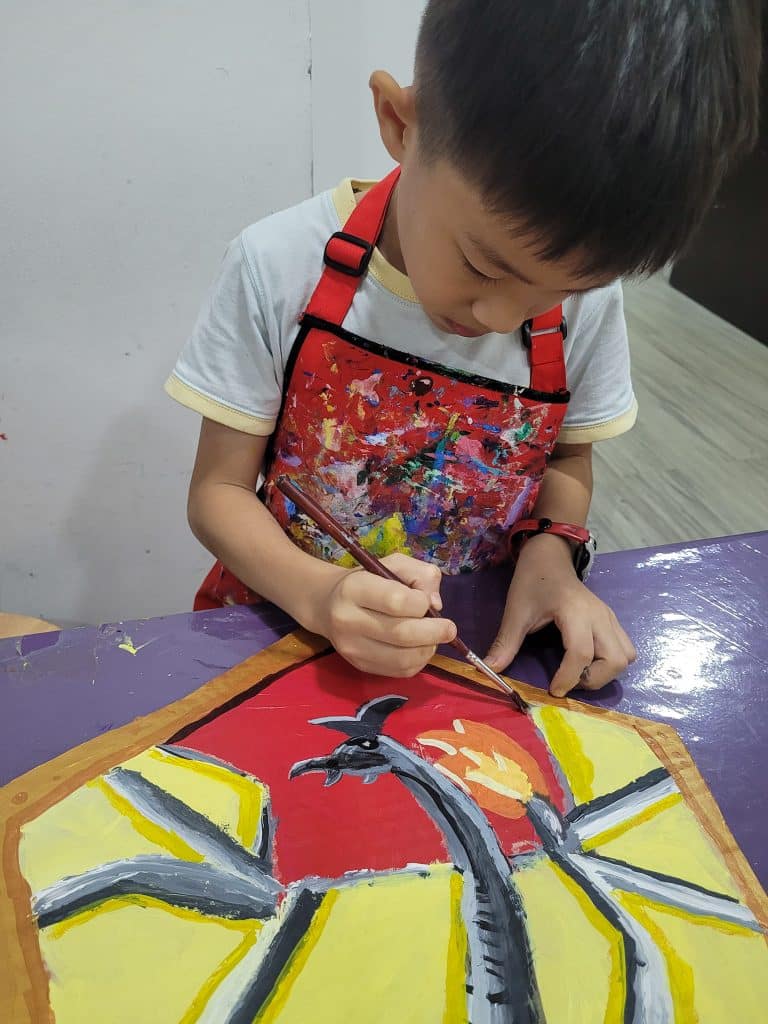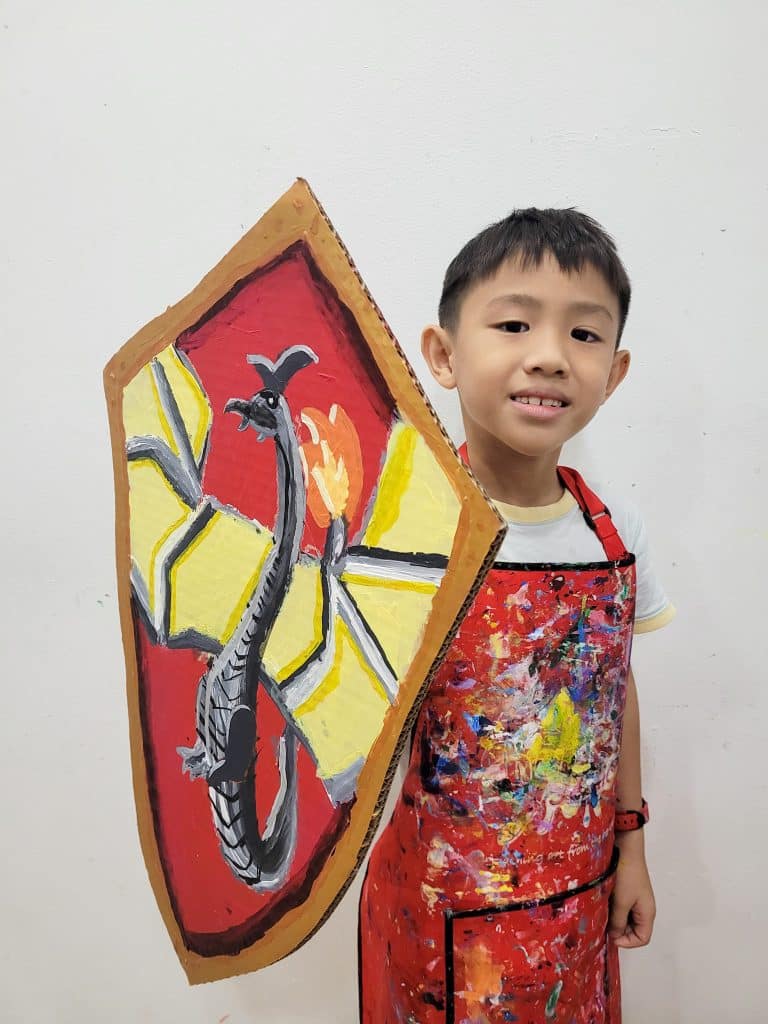 One thing I must commend is that flexibility of Heart Studio in term of class replacements, I had to end the term early as we are going on our vacation, so we did the final 4 classes for the final project in 2 weeks, so that the child does not miss out and still manage to complete the art work ahead of time. We can't wait to start the new year with Heart Studio and to see all the exciting themes for the kids to indulge in! 
Do check out  Heart Studio fun art enrichment classes  for children as young as 3 and even to older kids who are building their art portfolio for DSA. Check out their Dec holiday art classes and programme too! 
1 Charlton Lane #01-04, Singapore 5396
(65) 6554 7563
Wed-Fri: 10:00am to 8:30pm, Sat: 9:30am to 6:00pm, Sunday: 9:30am to 4:30pm
Share the article