Inspired by a story Painting Pepette by Linda Ravin Lodding, this was the theme of this term's art work.  For those who are not familiar with the story, it follows the story of Josette when she decides that her stuffed-animal rabbit Pepette needs a portrait of her own after seeing all the fine portraits of her family in her house in Paris. The two of them set off for Montmartre, the art center of 1920s Paris, to seek out an artist to paint Pepette's portrait. They encounter Pablo Picasso, Salvador Dalí, Marc Chagall, and Henri Matisse, who all try their hand at capturing the rabbit in their different styles of painting. 
The kids had to choose the different famous places in Europe to paint their favourite soft toy at the chosen place. Small C chose the Eiffel Tower and a dinosaur. Next, they have to decide between painting in impressionistic or representational style.  Small C was taught how to paint with short strokes and opposing strokes too – which is the style of impressionism.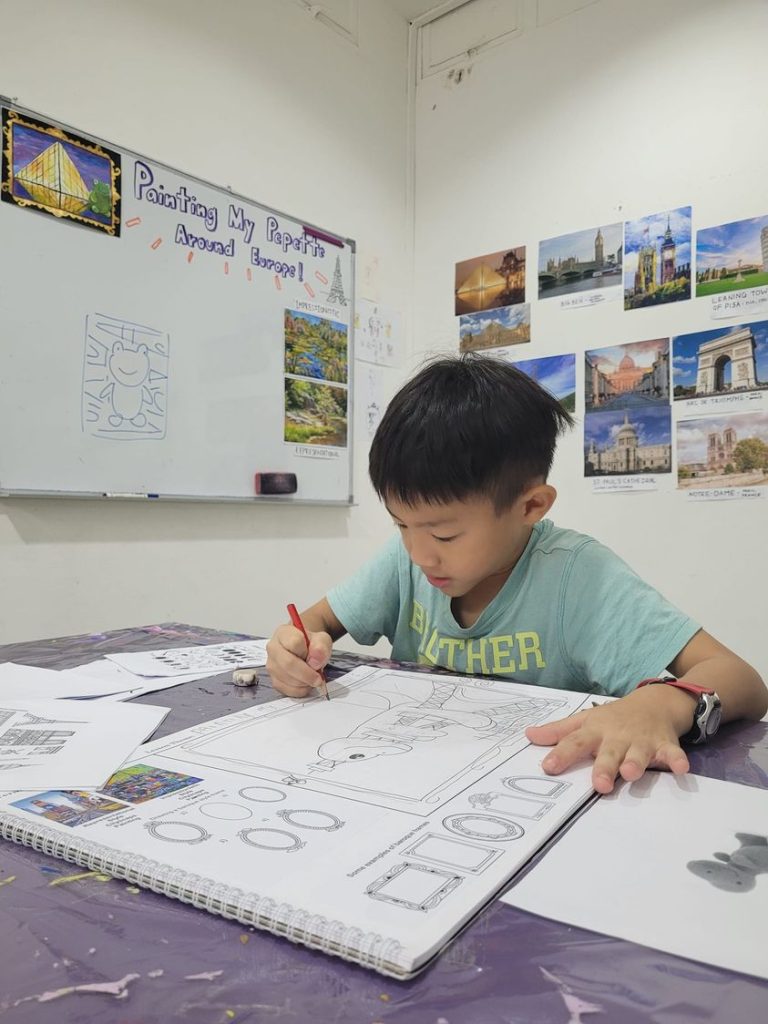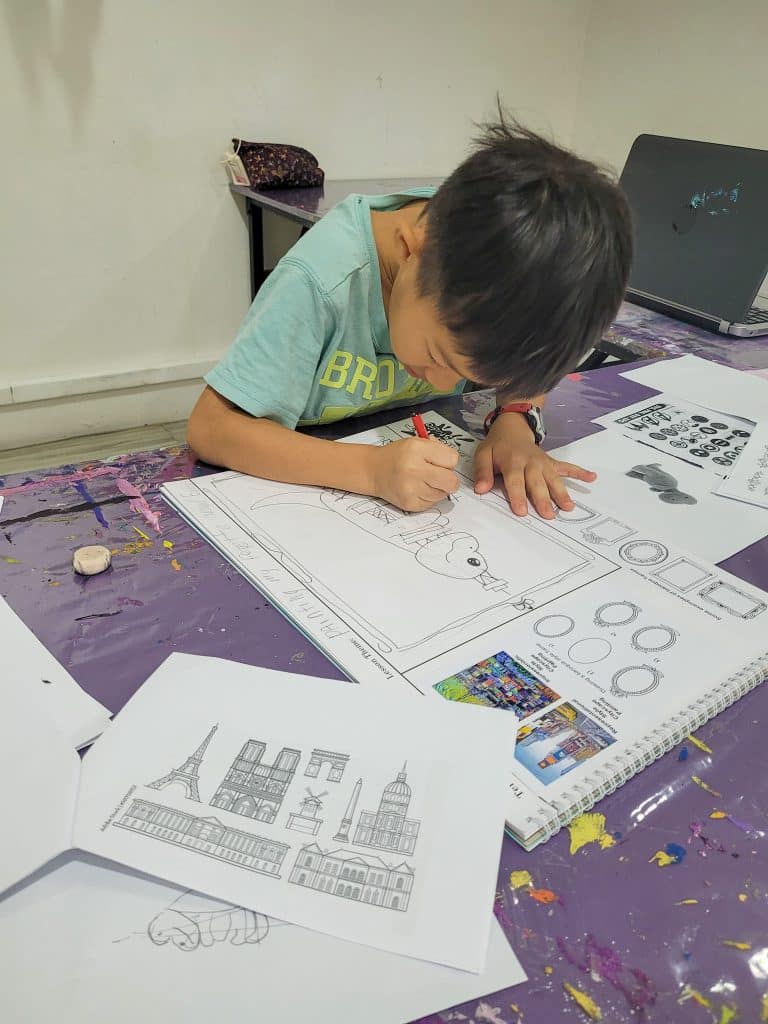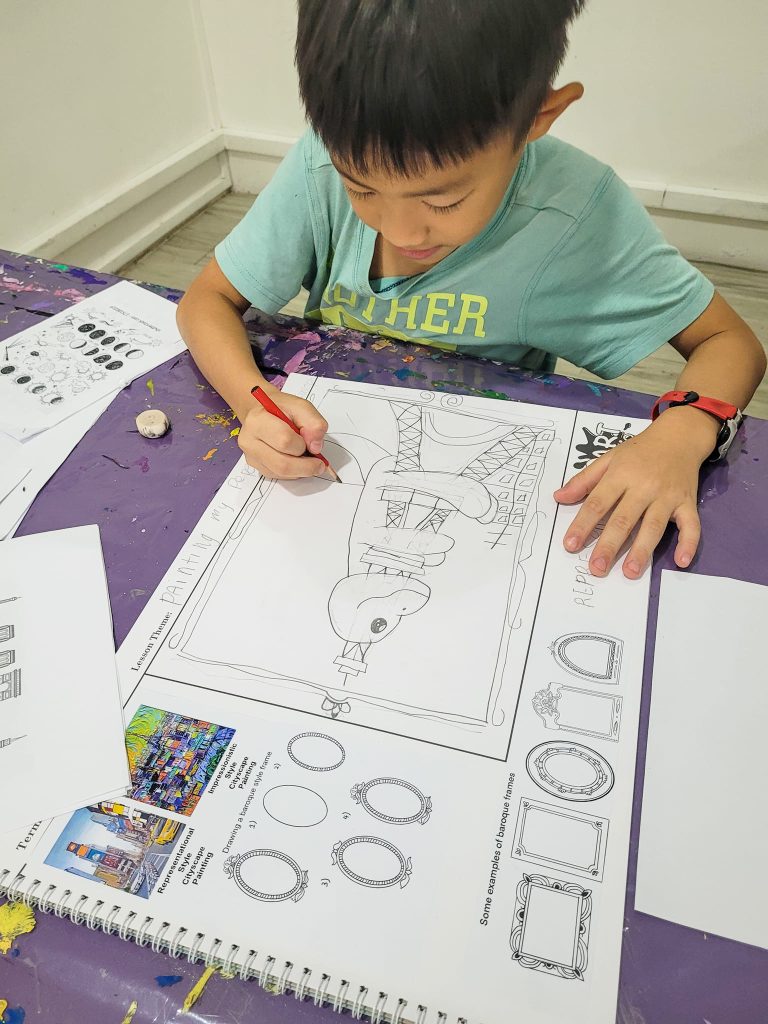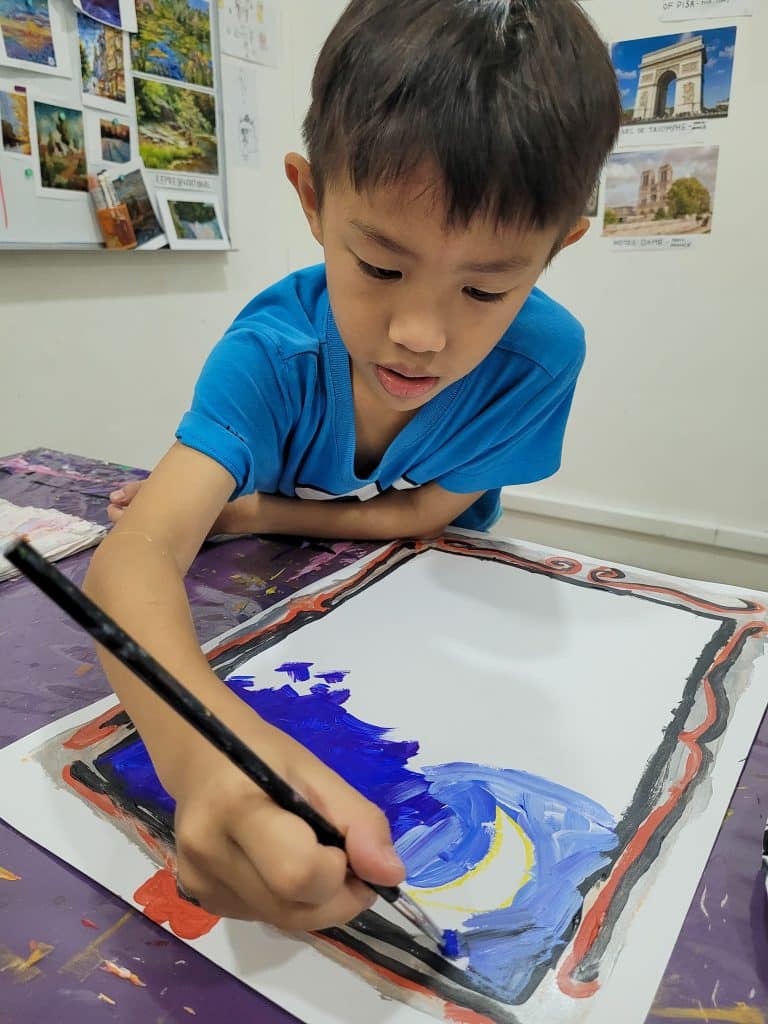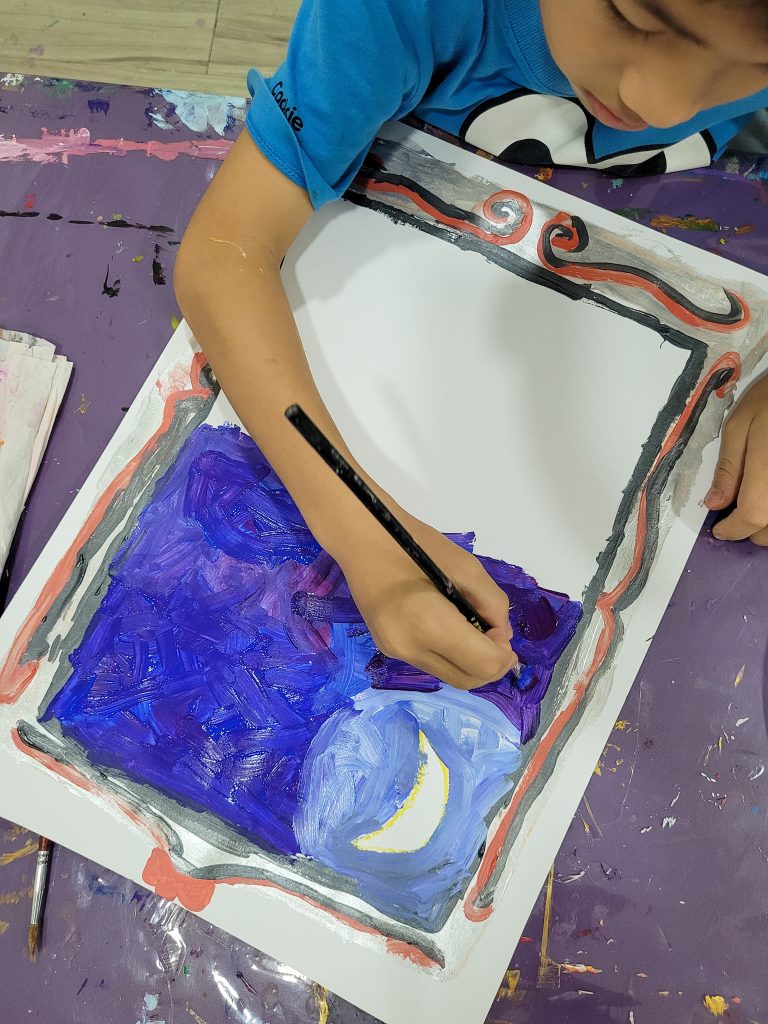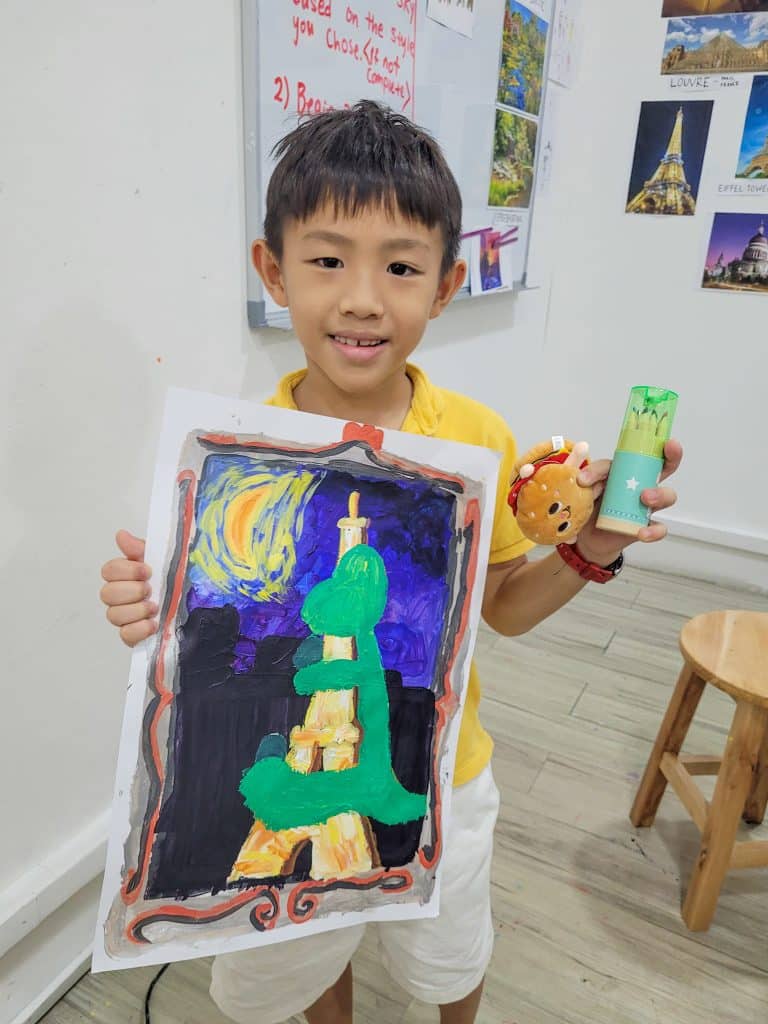 They also have to outline their artwork in a frame, some inspirations were given to the kids which frame they want to outline their painting.  For the final week is the refinement of the smaller details – dinosaur's features, details to Eiffel Tower , shadow and backdrop! Probably the first time we are doing an artwork inspired by a book about painting and artists – so much fun and definitely inspired the wanderlust in us!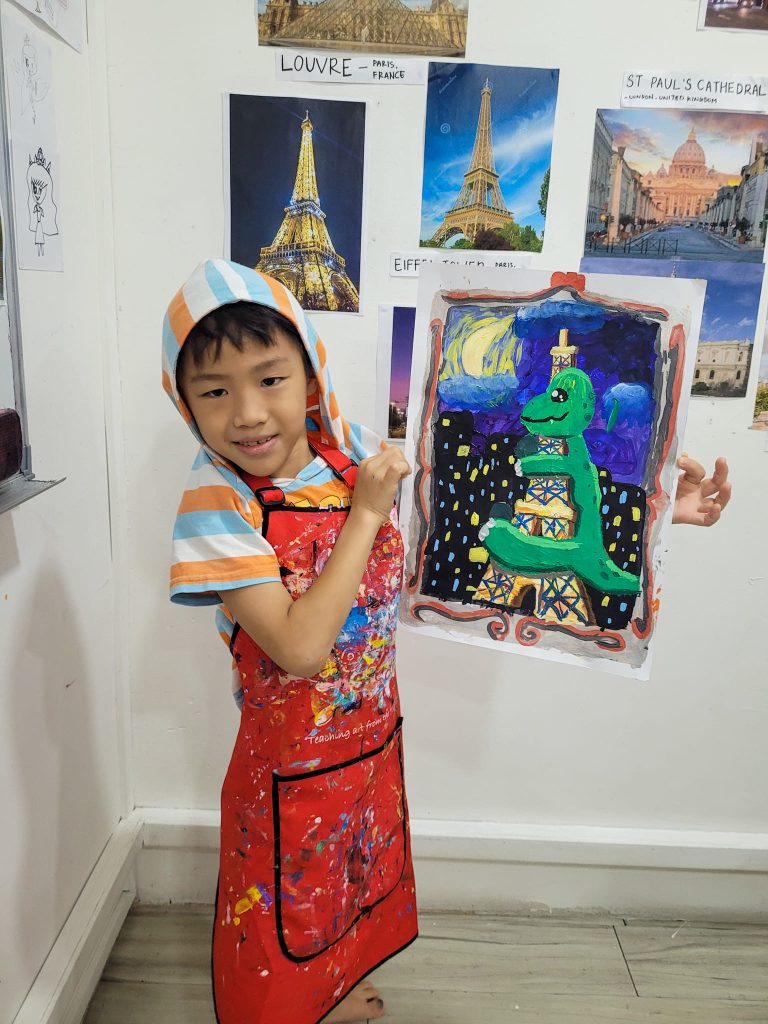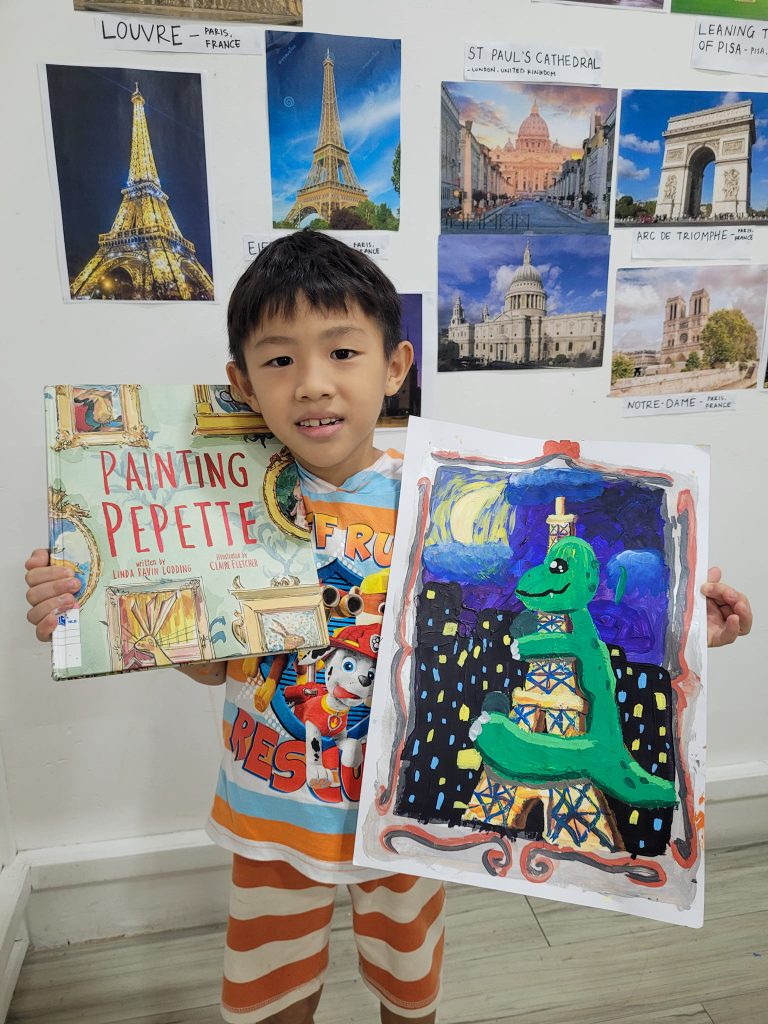 Do check out  Heart Studio fun art enrichment classes  for children as young as 3 and even to older kids who are building their art portfolio for DSA. Check out their newly launched Dec holiday art classes and programme too! 
1 Charlton Lane #01-04, Singapore 5396
(65) 6554 7563
Wed-Fri: 10:00am to 8:30pm, Sat: 9:30am to 6:00pm, Sunday: 9:30am to 4:30pm
Share the article