The Wild Wild Wet was indeed the highlight of our staycation. Due to the age and height of my kids, I seldom put waterpark high on my to do list even though my kids love waterplay. Given there are height requirements and thrill rides that my kids wont be able to ride, I don't really consider water park as a choice destination for me.
I am so wrong as Wild Wild Wet has lots to offer for young kids, there are many play areas that do not need any height requirements and perfect for family bonding.

Even at the entrance, I need a quick check on their height only big J can try most of the thrill rides. Big C was a little shy off the 1.22m (which is ideal height to do most of it all especially for thrill seakers) !

In the end, we were there from 11am to 7pm, the kids didn't want to leave at all (in fact we didn't do much of the thrill rides and yet lasted so many hours!). In fact from Fri to Sun, some selected areas of Wild Wild Wet are opened to public (FREE!!) so we could have stayed on if we wanted to.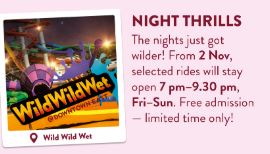 Thanks to the good folks at Downtown East, they even arrange a Bubbles cabana for our full day usage which comes with towels, snack platter, fridge, locker, premium WiFi and a big float at our disposal. The cabana is a godsend which offer us respite from the hot weather outside. At the late afternoon, the younger boys even manage nap a good hour, it's not air-conditioned but there are rotating fans and a blackout layer which really did an amazing job protecting us from the sun. We can also keep our drinks and food chilled and our valuables safe as there is a locker facility provided.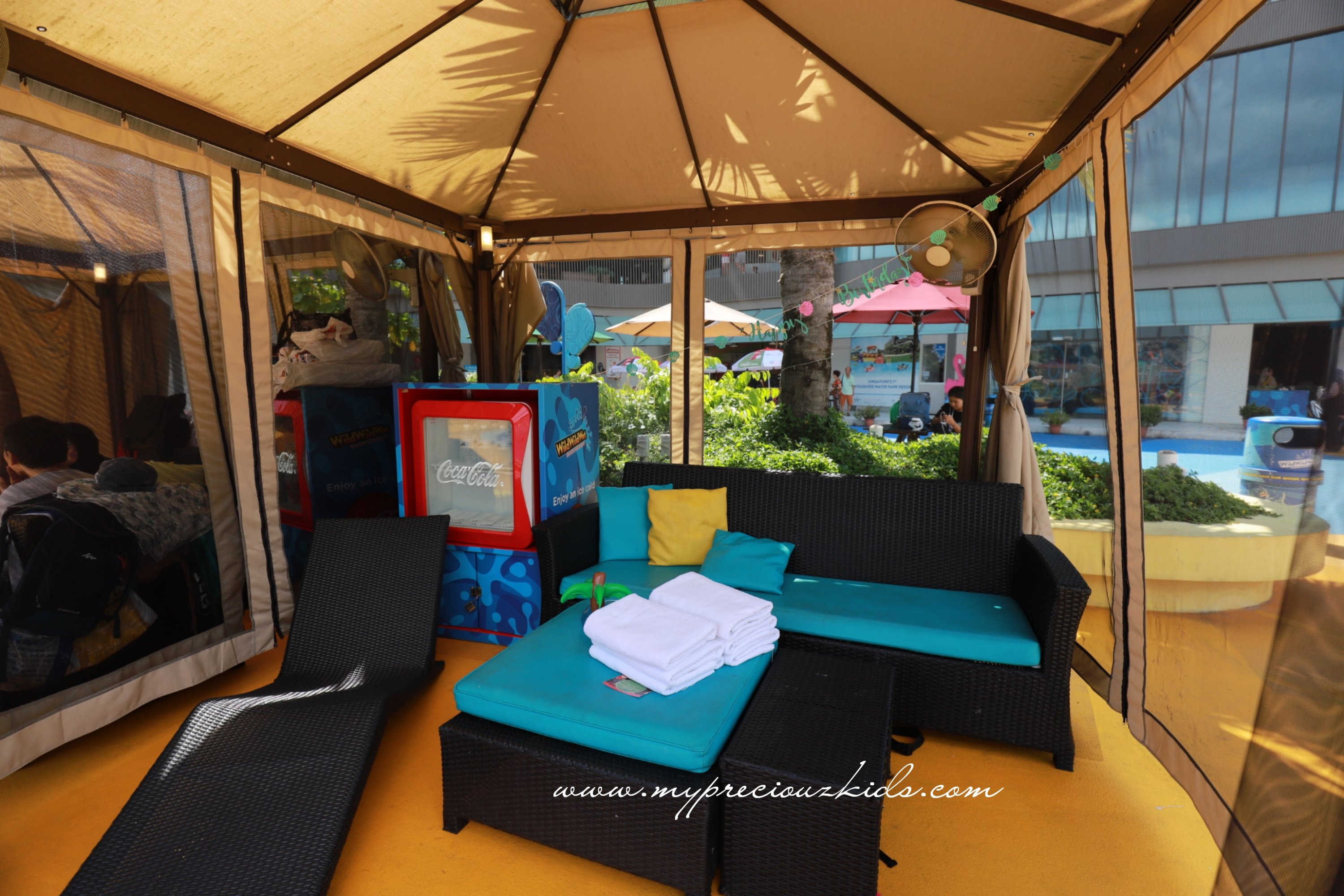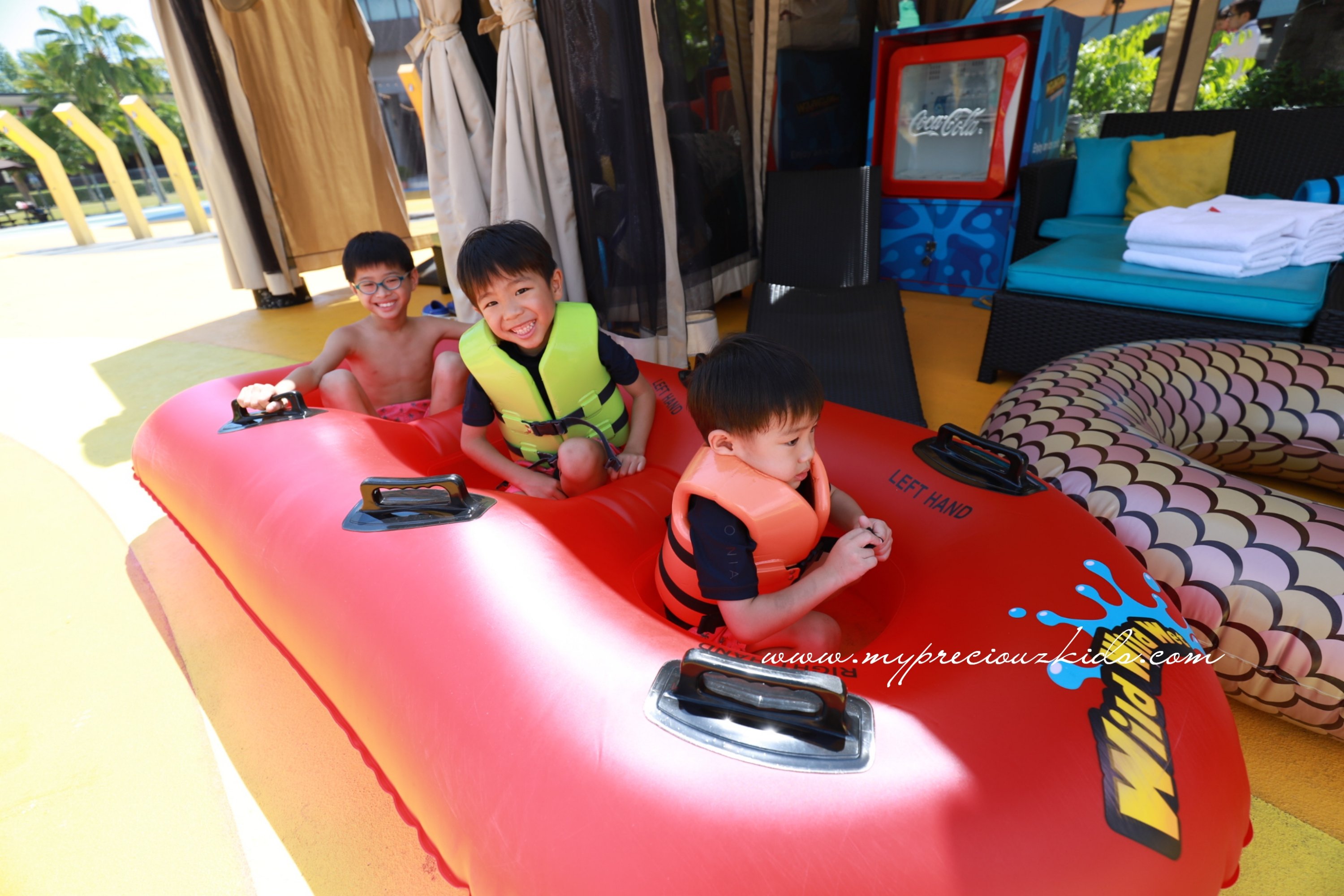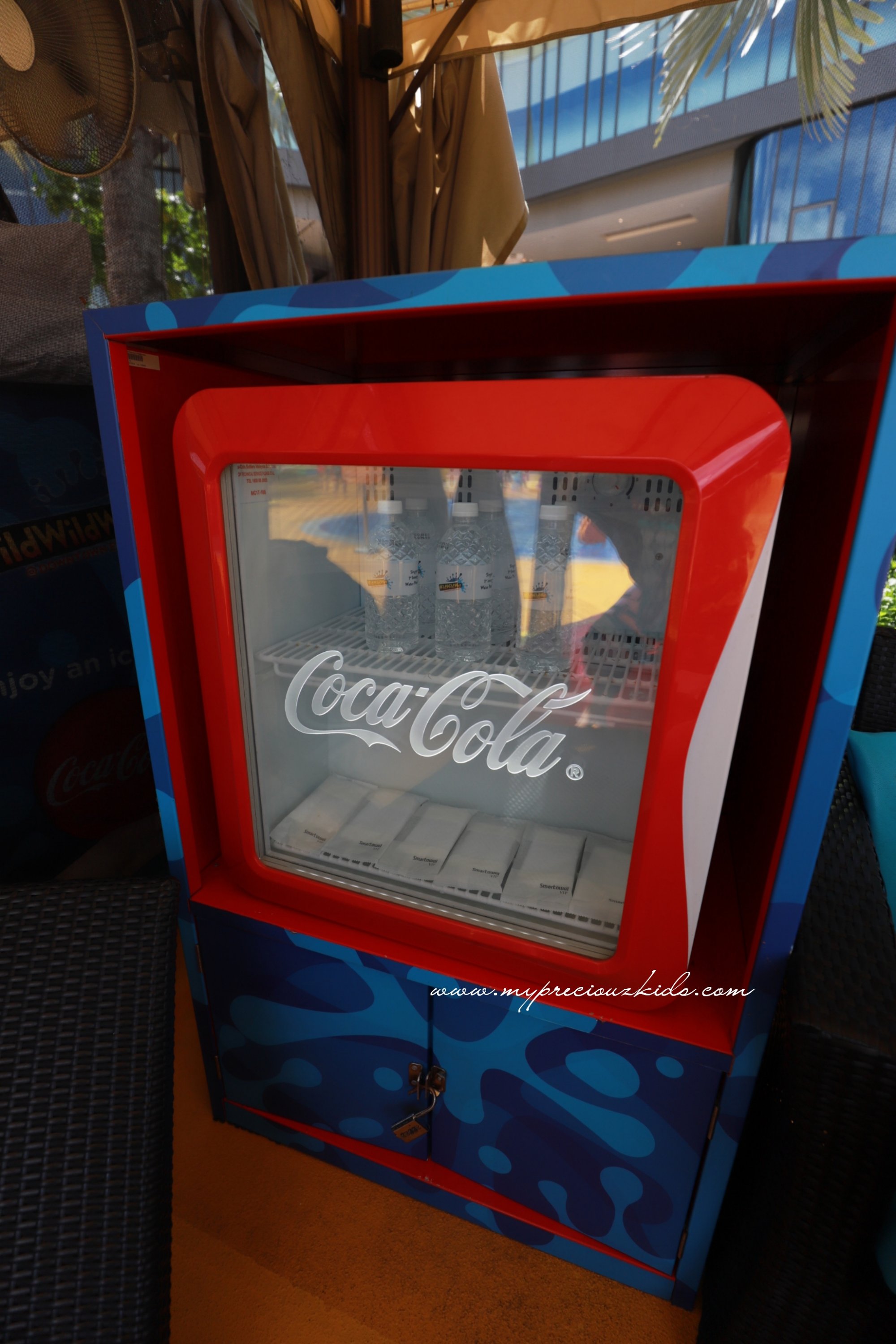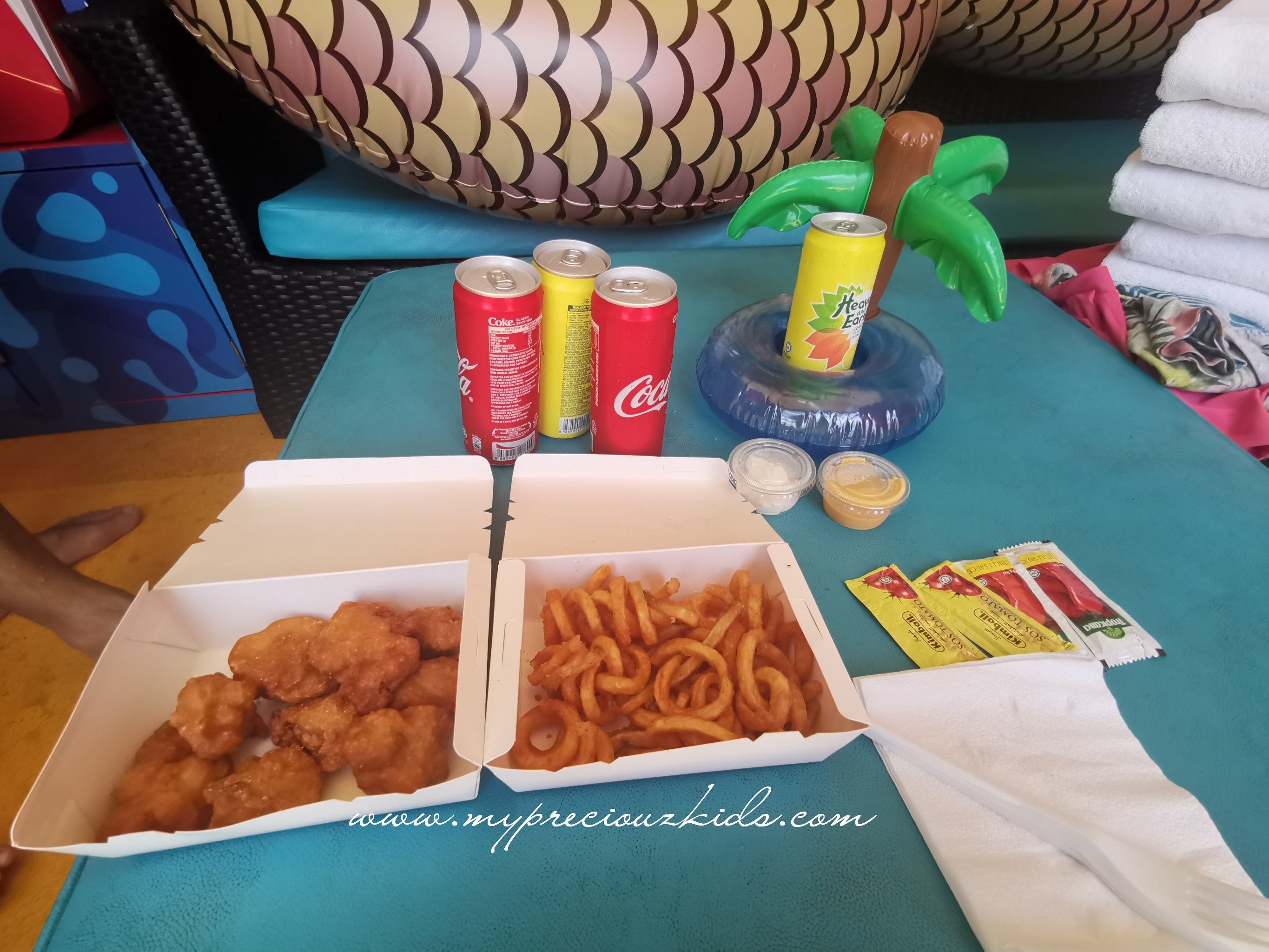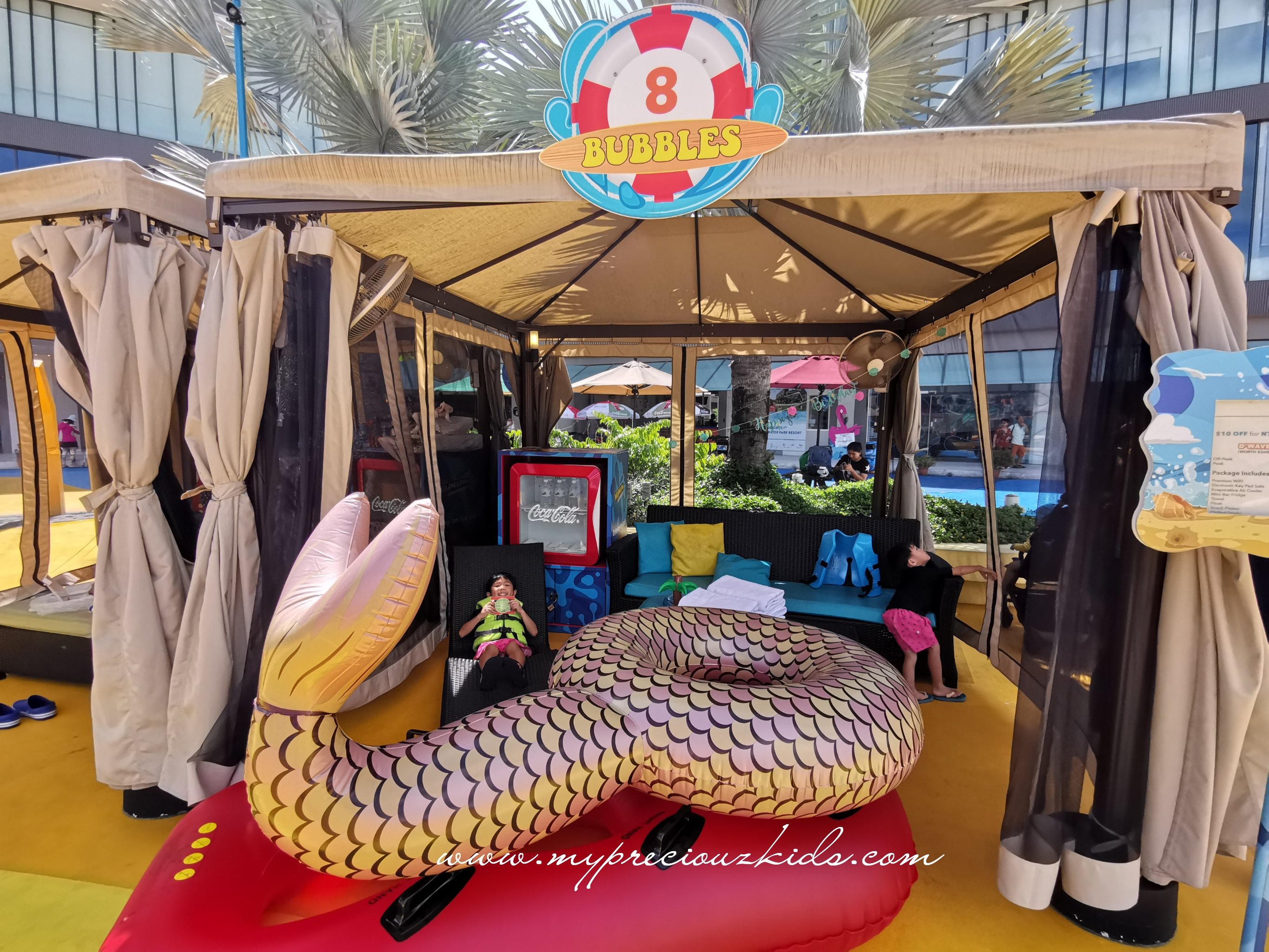 I will focus more on the areas where there are no height restriction suitable for families with small kids like mine.

Even the fountain display in front of the entrance is a worthy place to play as the kids played this last until closing time!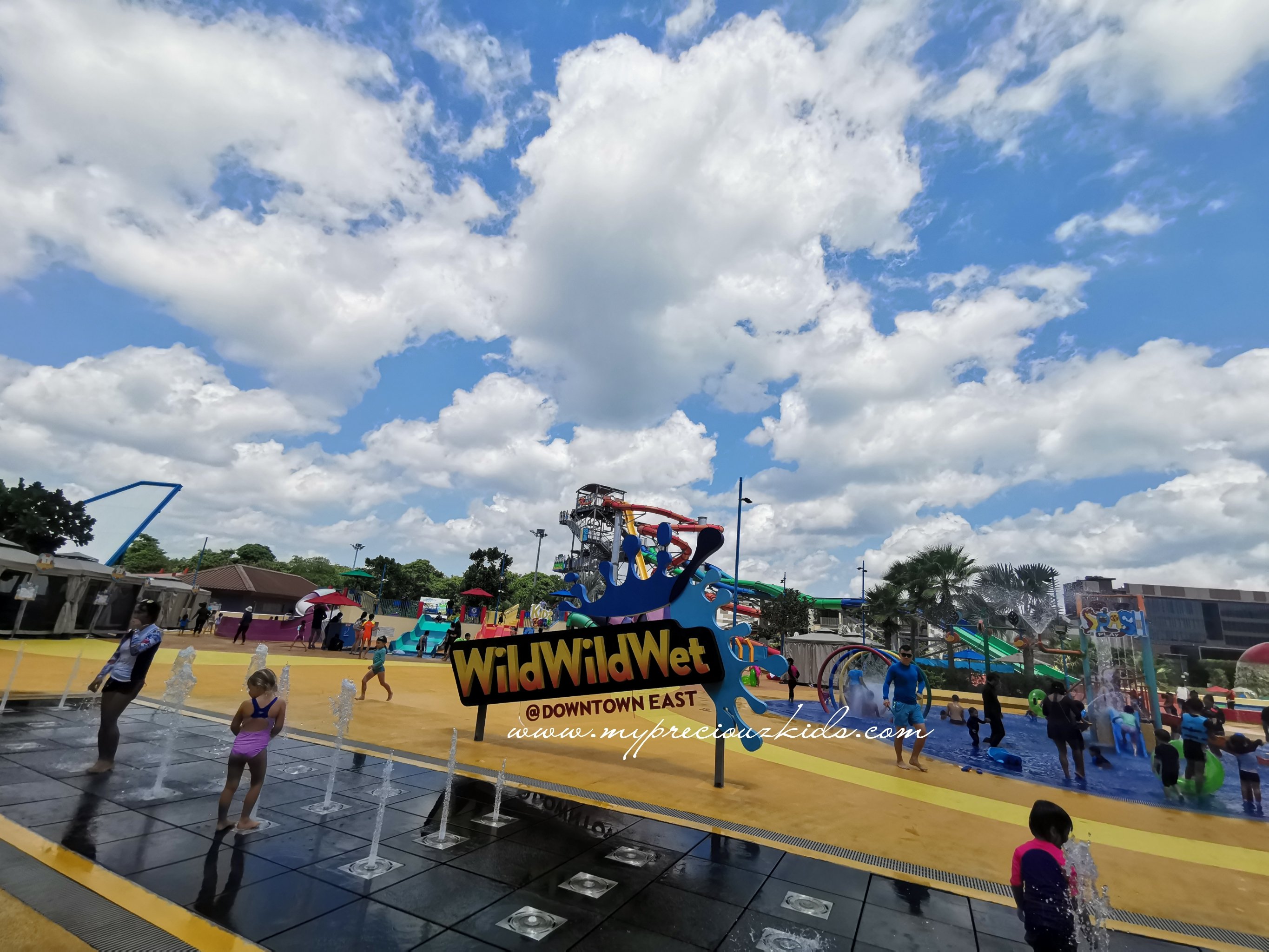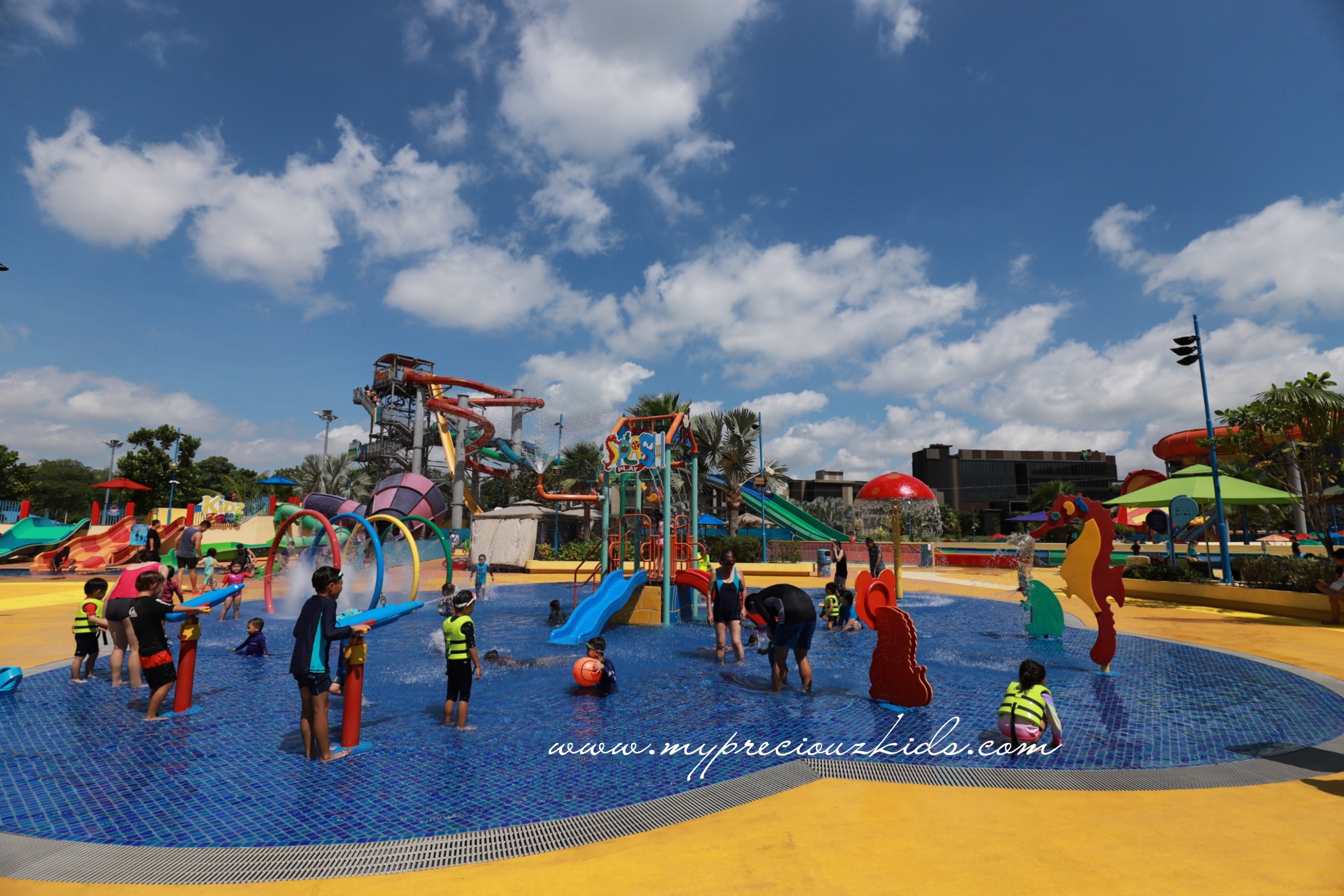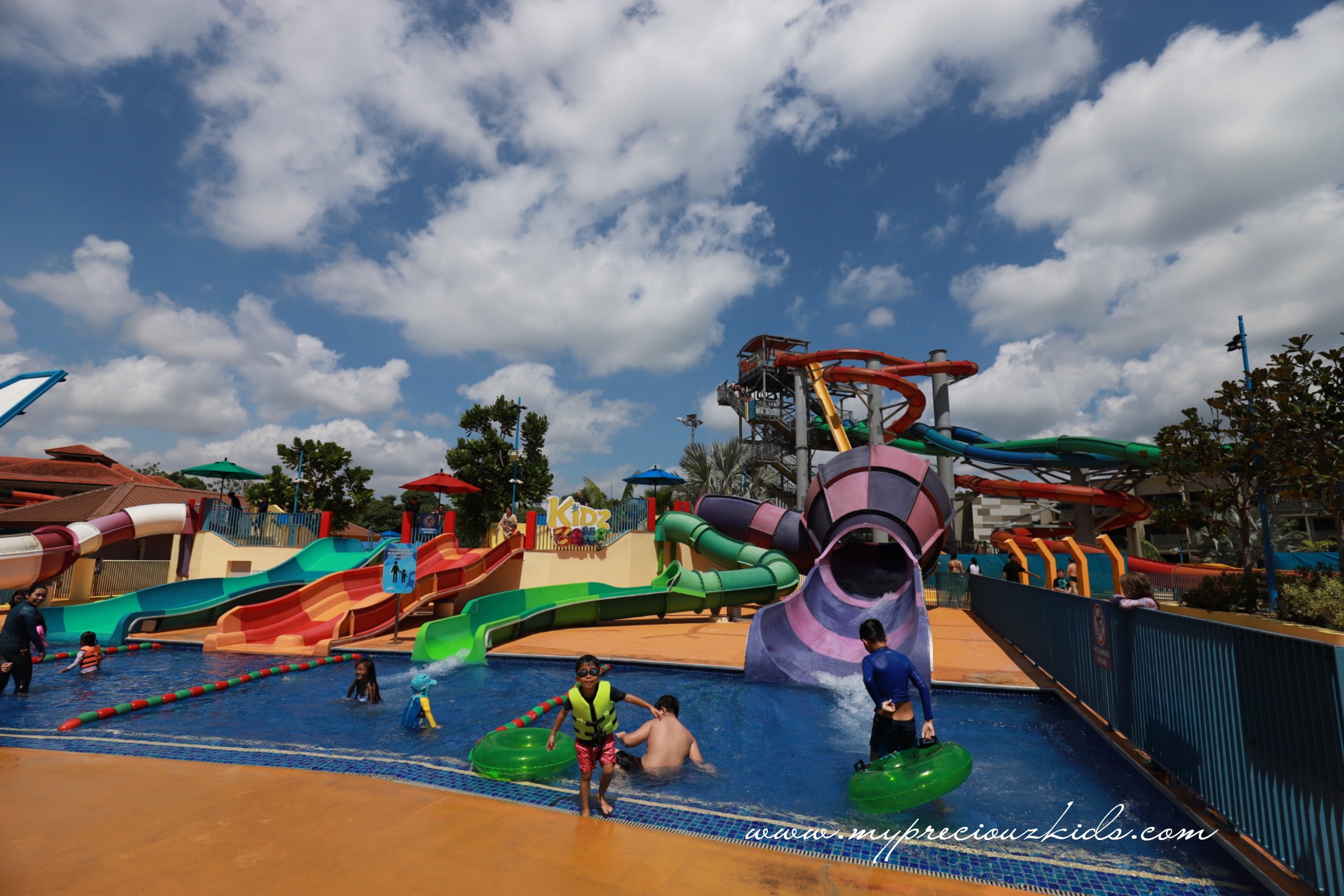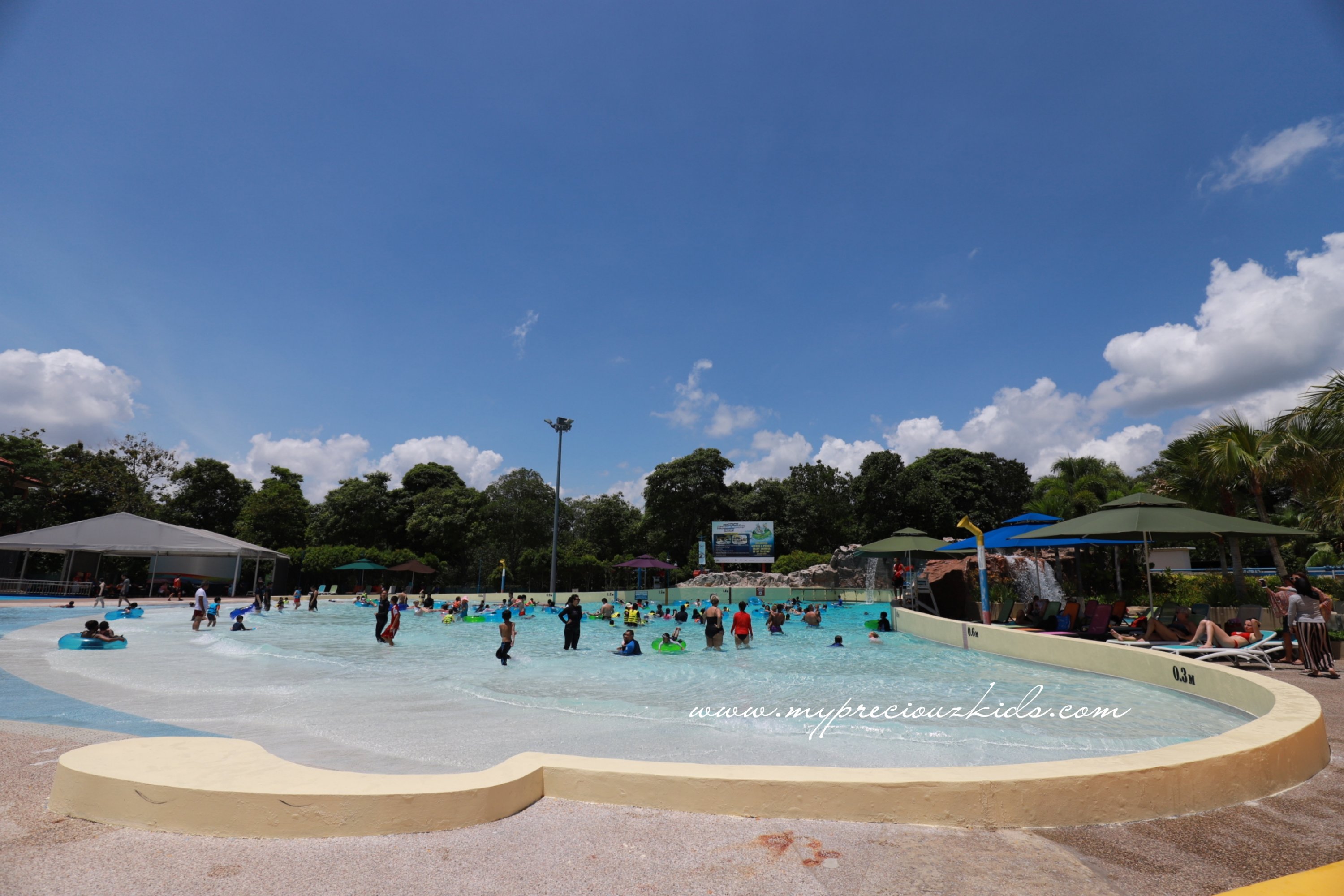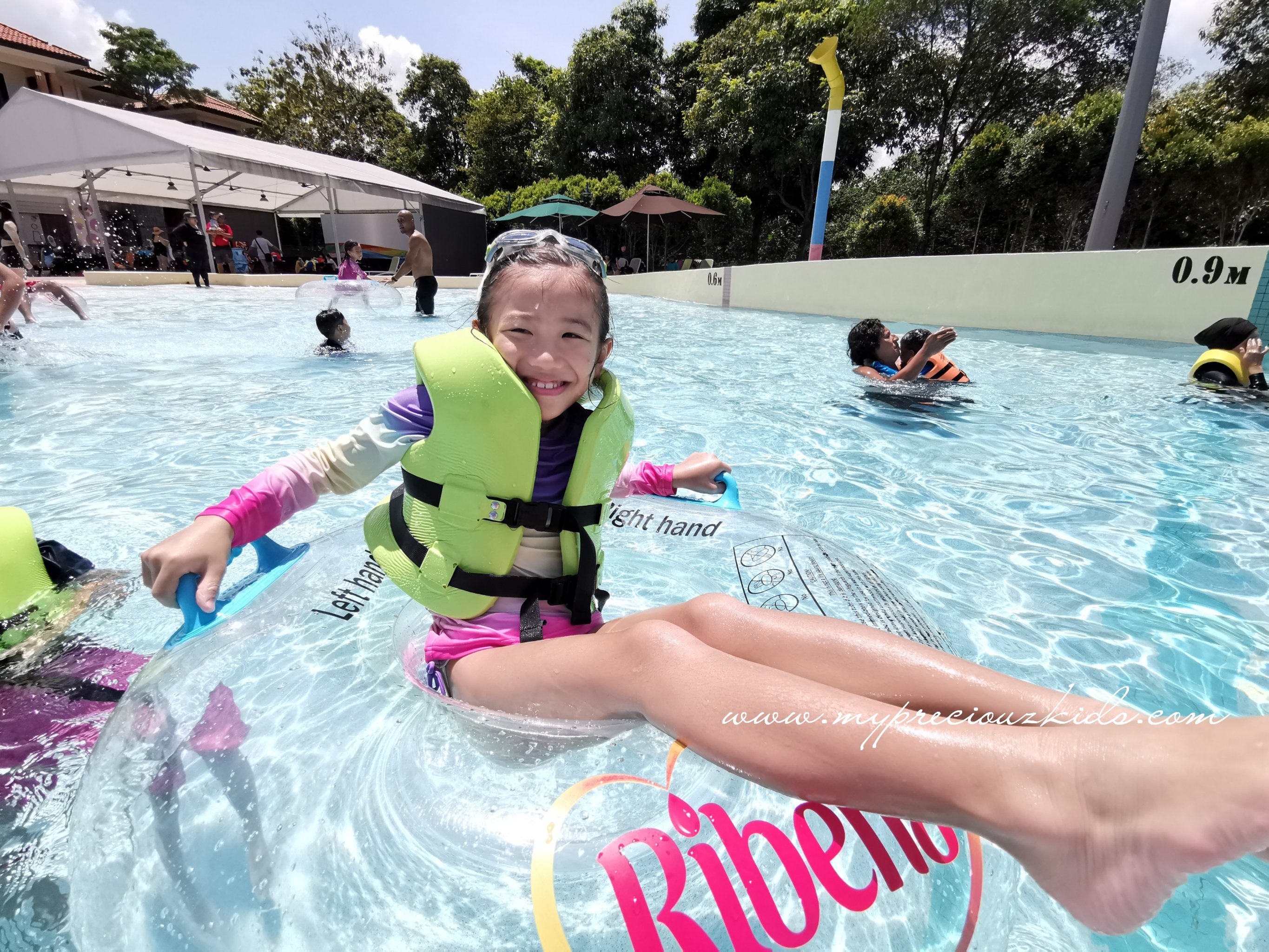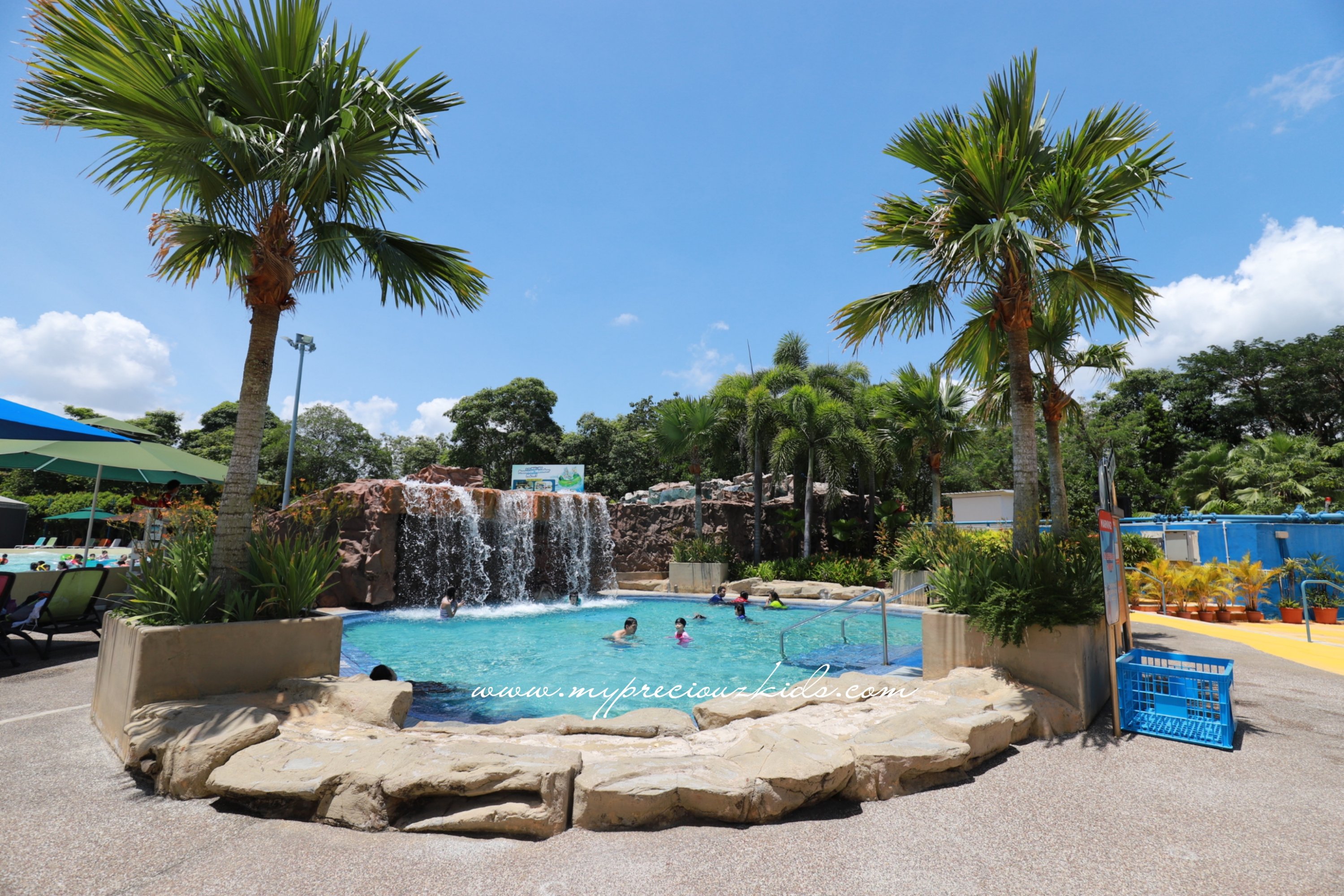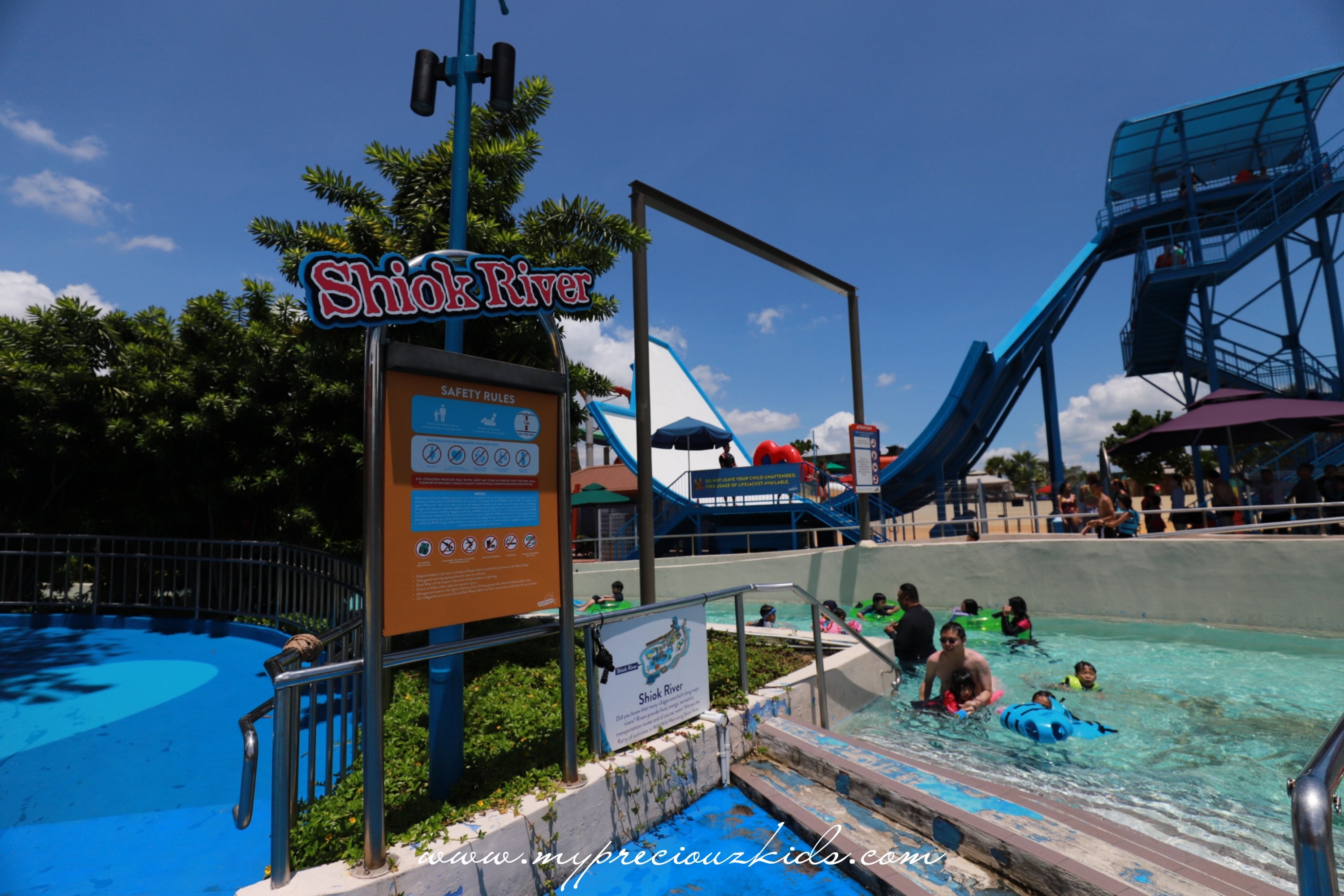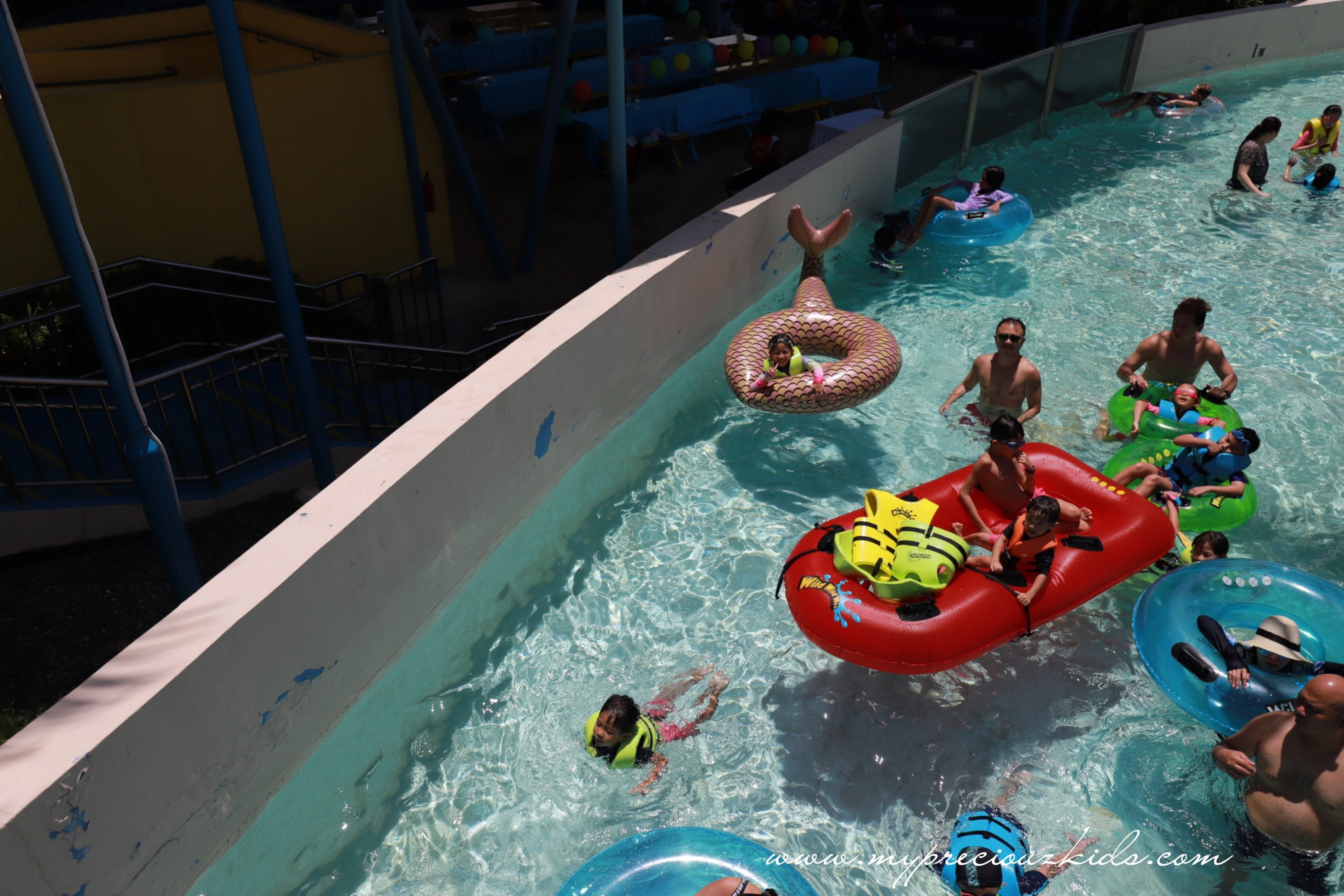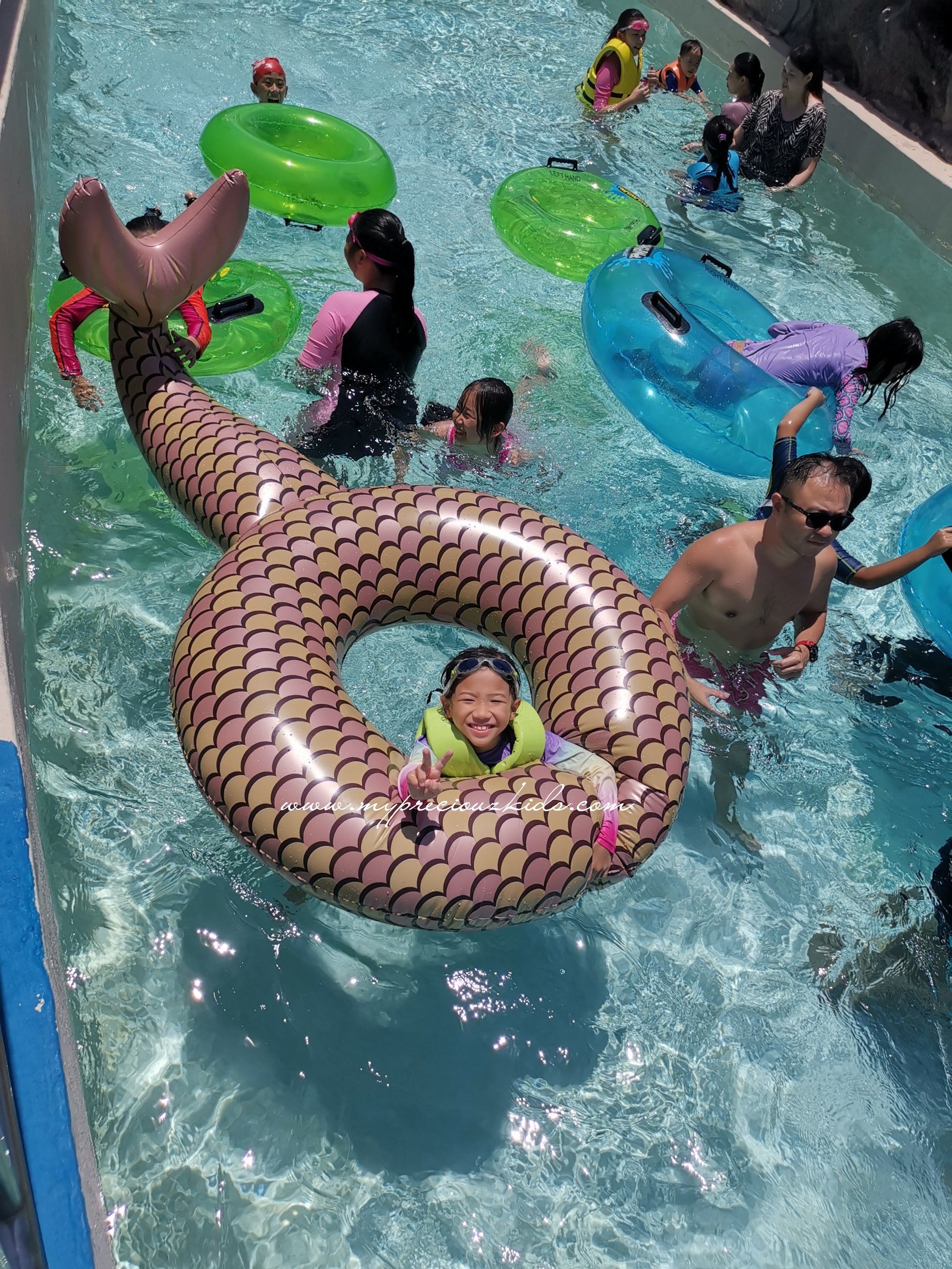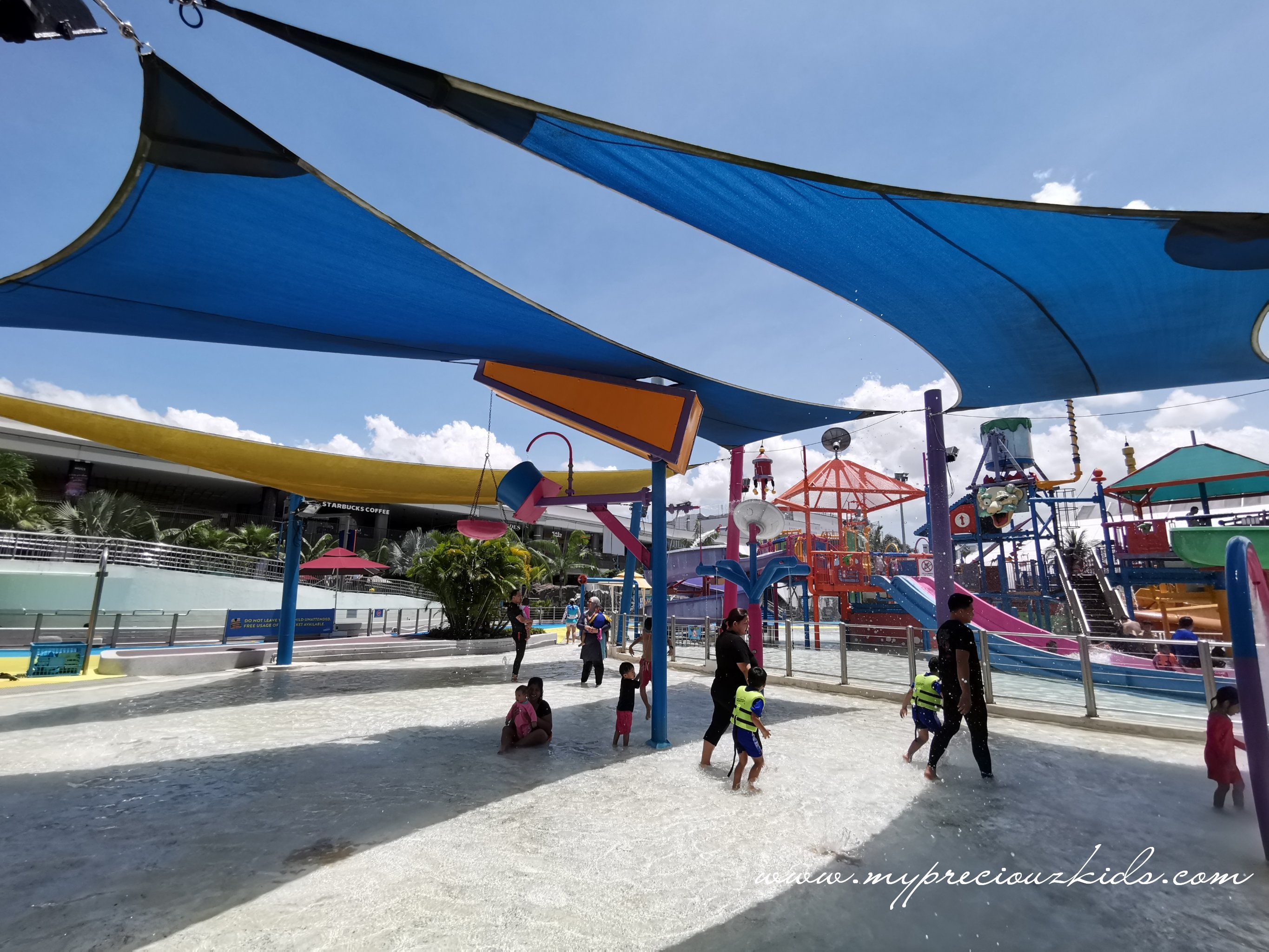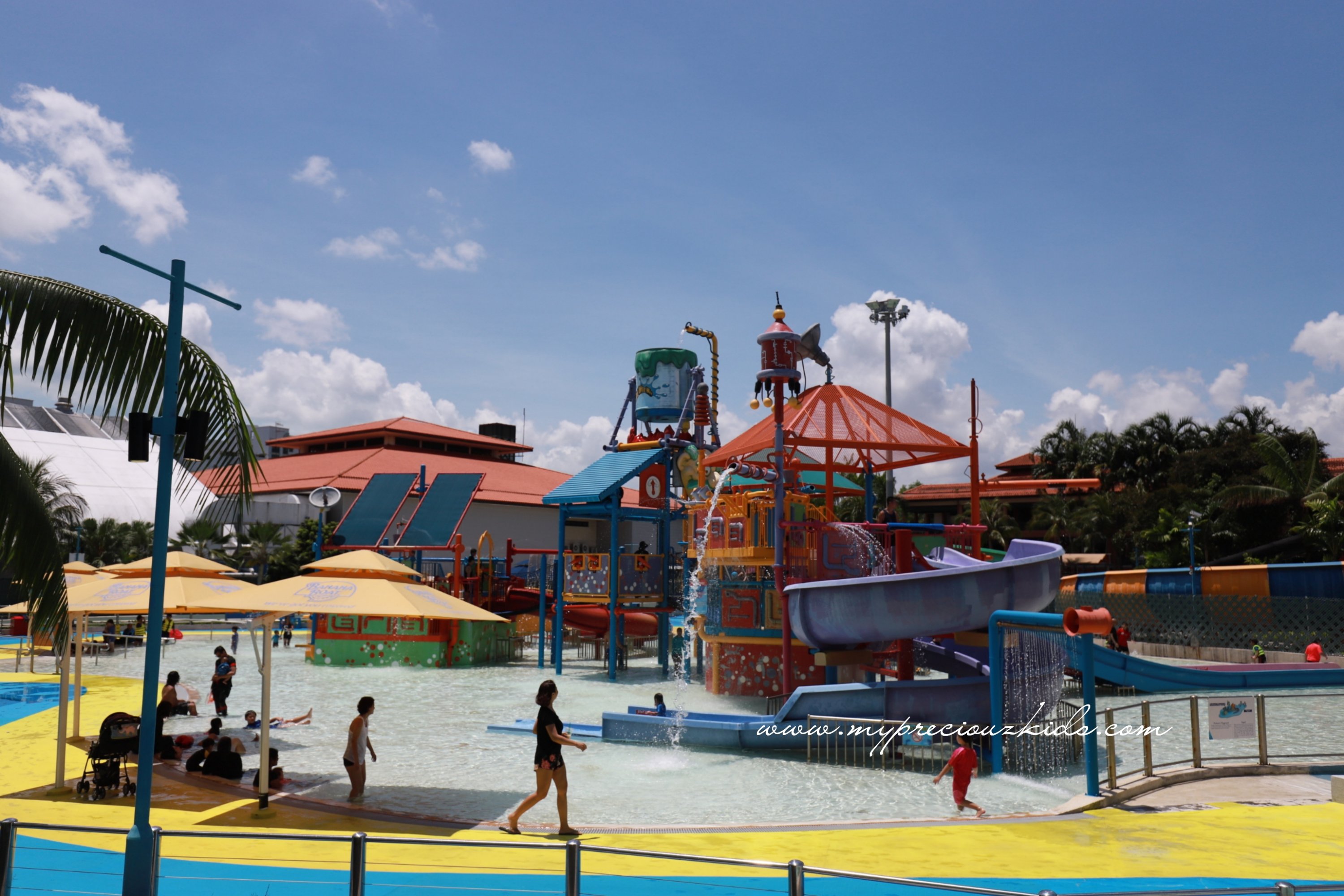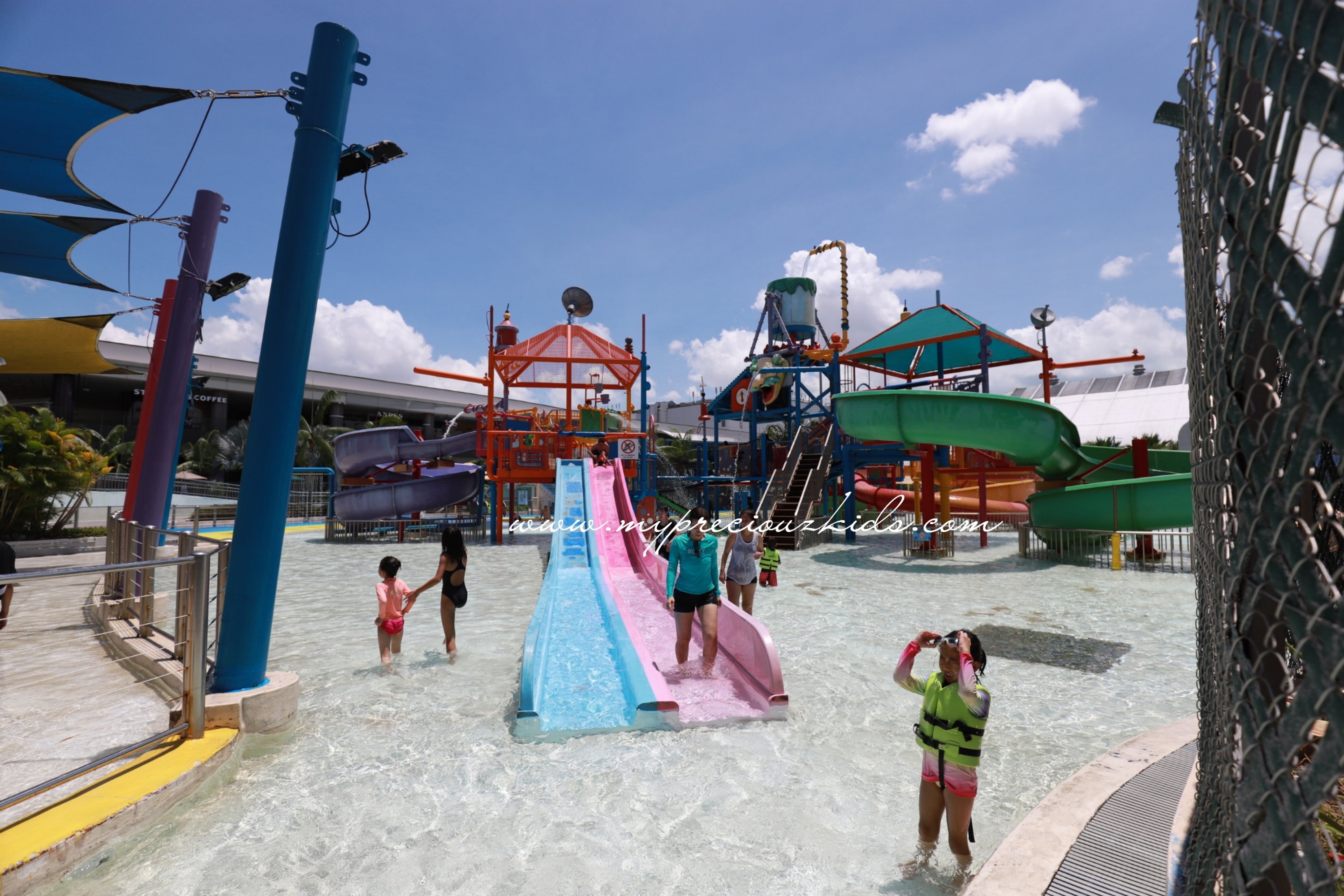 I am sure you can spend hours covering the above areas alone ignoring the thrill rides which has height requirement.
That's said when the younger ones were napping, I had to try some of the thrills ride. I had a go at Ular-lah and Kraken Racer with big C and a solo on Vortex. All the water rides were world class standard. A decade ago I had tried a similar water thrill ride like free fall at Atlantis Dubai and we have the same one here. But 10 years on I lack the guts to try it again unfortunately.
There were easily more than another 5 thrill rides that I didn't get try – Torpedo, Waterworks, Royal Flush, Free Fall and Slide Up, so I am waiting for big C to grow a little taller so that I can try with her! I am so glad she is a little dare devil just like me!
Admission charges are as follows: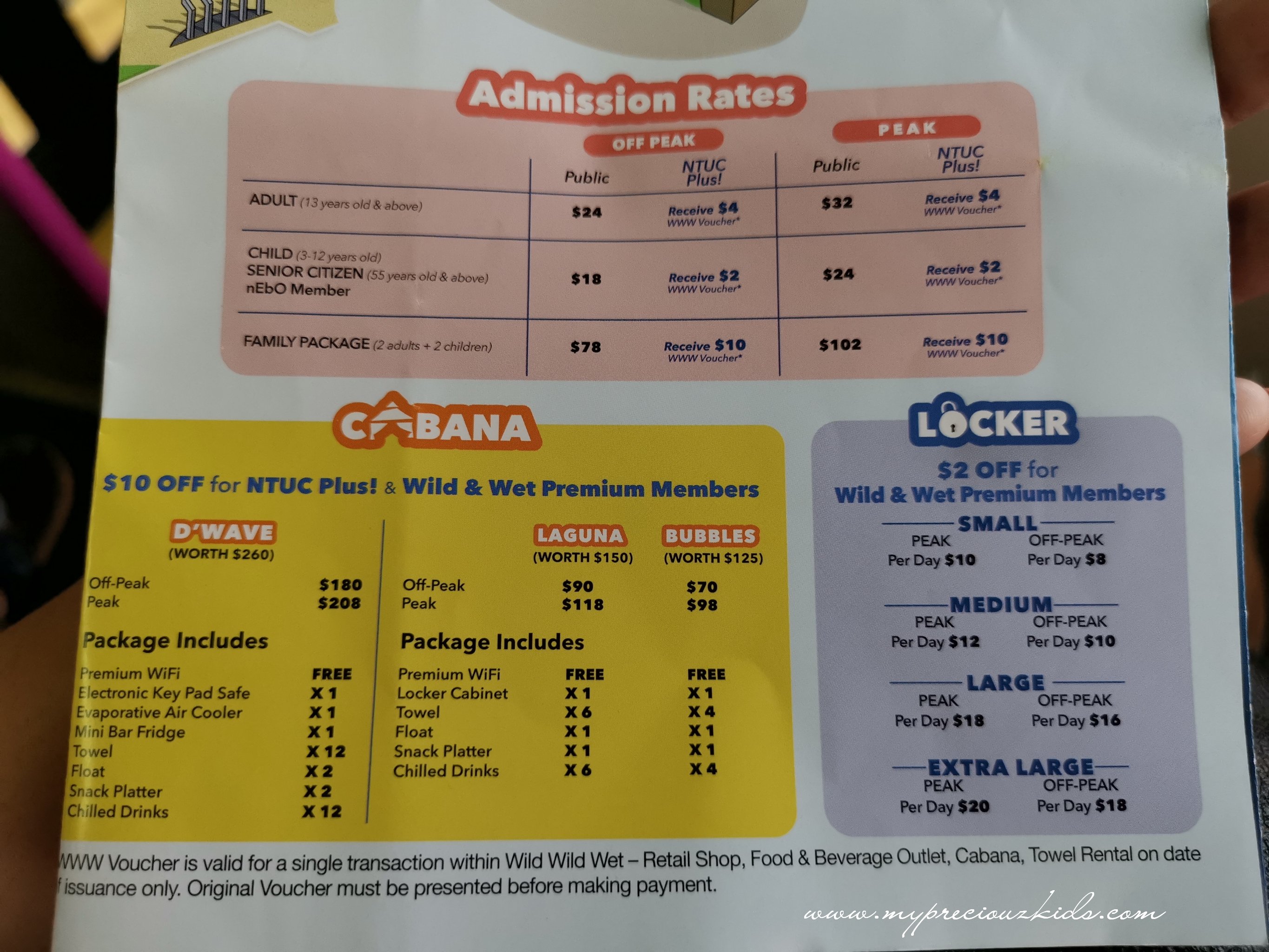 You can get an annual package for your family too at a very affordable price, you will get it all worth while from the 5th visit onwards. For celebrations, do email celebrations@ntucclub.com.sg or call 6582 7004 (every cabana I saw that there was having a birthday celebrations)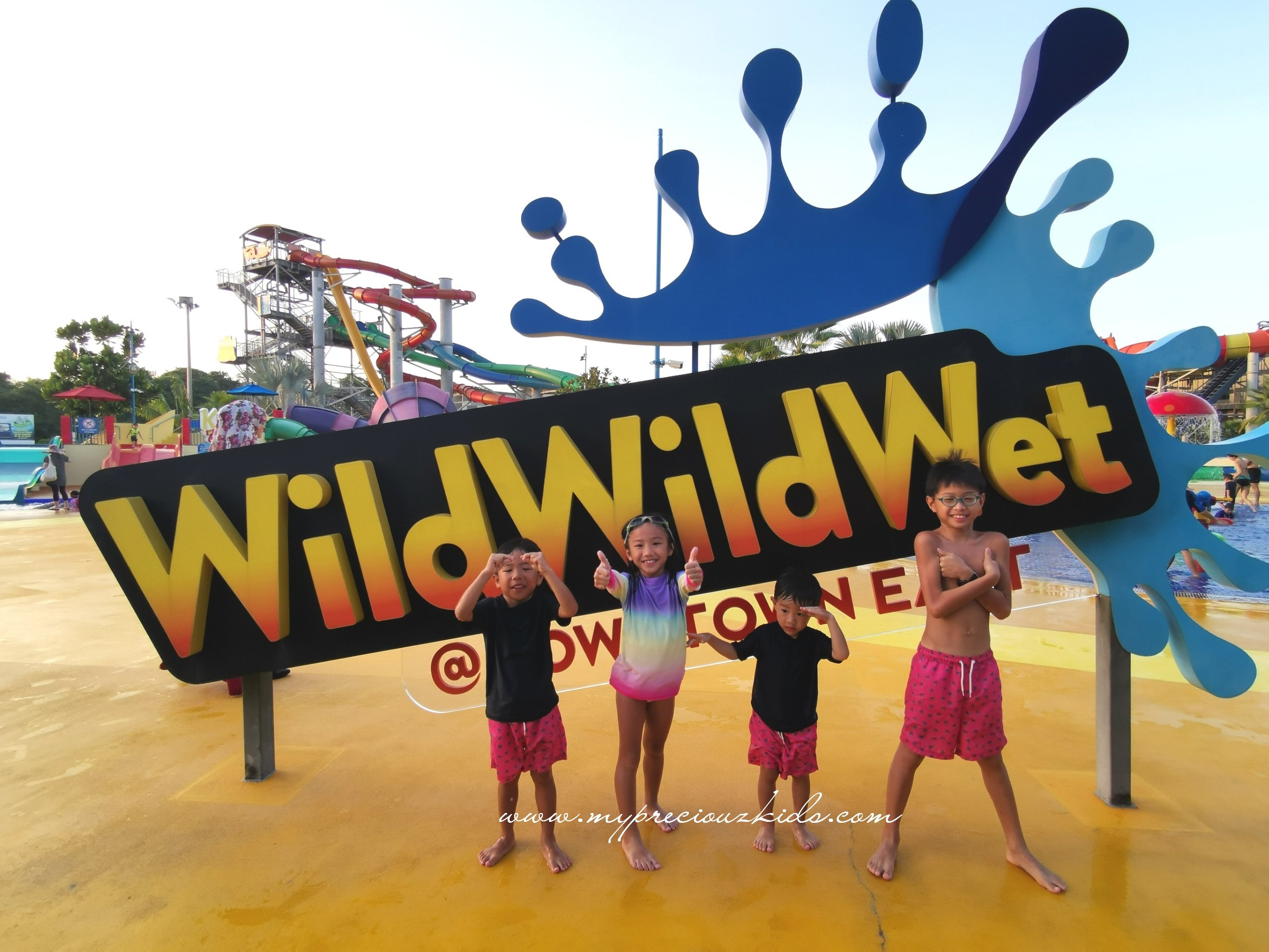 For staycation, Wild Wild Wet will definitely take up a full day with little energy left for the night.
The other noteworthy activities at E Hub and E Avenue for family with young kids are
1.Tayo Station (see my review and giveaway here)
2.Karaoke at Teo Heng (please book ahead as it is very popular even into the late nights as the prices are very affordable)
3.Orchid Bowl
4.Cathay Cineplex
5.Gogreen rental of scooters
6. Arcade bicycles rental at D'Resort
7. Paris Ris Park, playing by the beach can be an activity for the kids too
8.There is also a cafe for darts and snooker/pools for teens and adults too!
9. There is also free monthly outdoor movie screening
10.Electric Gokart on weekends
The choices for food is AMAZING! There are more than 40 eateries at both E Avenue and E Hub from fast food, buffet, Chinese restaurants, Japanese, Korean, Western food. We didn't even have to drive out to look for food, so I truly appreciate the convenience of having food and play all connected to D'Resort.
At the end of the staycation, I asked each kid which was the most fun part of the staycation
Big J:heron spotting
Big C: Wild Wild Wet
Small J: Tayo Station
Small C: splash play area at Wild Wild Wet
So there is really something for every kid of different age.
For myself and hubby, it's a very easy and fuss free staycation half hour away from home for a short break from the daily routines and just spend quality time together as a family and the prices are pretty affordable too especially if you are a NTUC member.
Thanks to the sponsors, I have 1 family package of 1 day pass for 2 adults and 2 kids worth SGD 102 to be given away on Facebook. The day pass is valid everyday till 31 May 2019.
1. Like and follow mypreciouzkids and Downtown East on Facebook
2. Like and follow mypreciouzkids and Downtown East on Instagram
3. Like and share two Facebook posts, post 1 and post 2 (ensure it's public so that I can track it) with tag #mypreciouzkidsgiveaway
4. Tag 5 friends or more in this Facebook post
Giveaway ends 13th March 2019 Wednesday 2359.
FB:Hui Jun
Disclaimer: This is a sponsored post. No monetary compensation was received. All opinions are my own.
Share the article