Give me a show of hands, who among you ladies don't like receiving flowers? Even though, flowers wither and die eventually (some people or men will lament it is a waste of money) but which lady can resist the natural scents and beauty of real flowers and to be exact the mother of all flowers – roses. I am no exception as it is extremely lovely to receive flowers once in a while, roses in particular.
Typically , the flowers came in all sort of arrangement – baby breath, leaves, teddy bears, but how often do you see just un-arranged flowers in a box but yet its just as pretty in presentation.
Roses Only Singapore does just that , world's finest long-stemmed roses in a looongggg box deliverded to all the lovely ladies out there.
I couldn't be happier to receive 1 dozen of the most beautiful hue of roses – mauve all with its stems in a box to celebrate International Women's Day. I measured using my youngest boy, the beauties measured more than 1m long!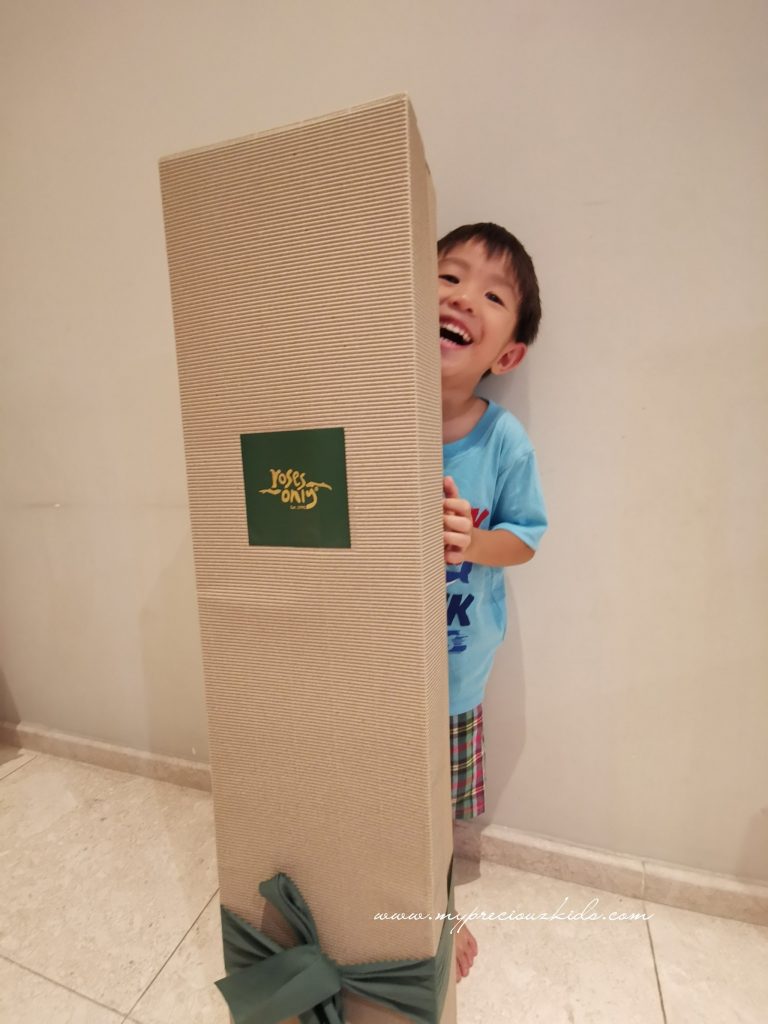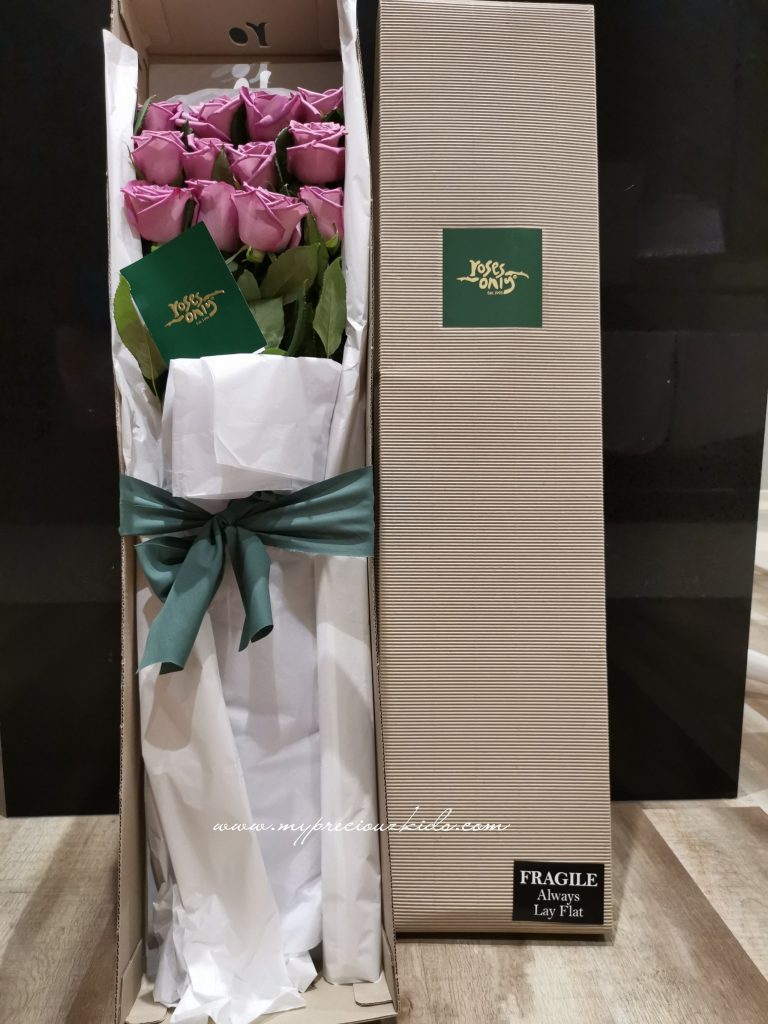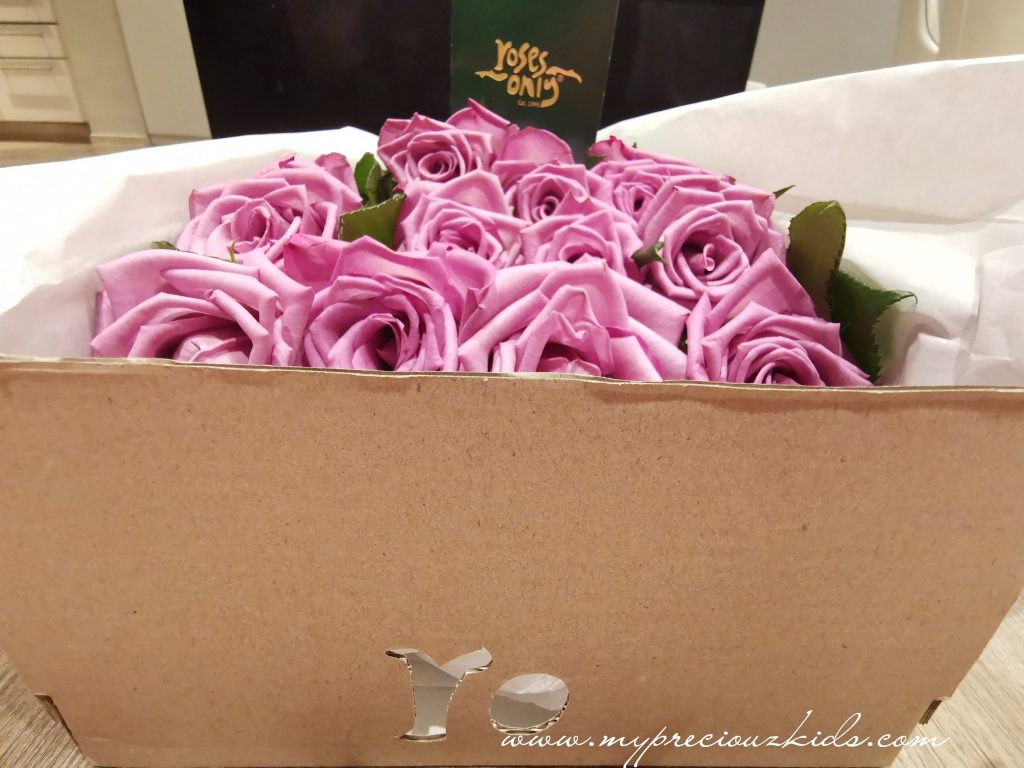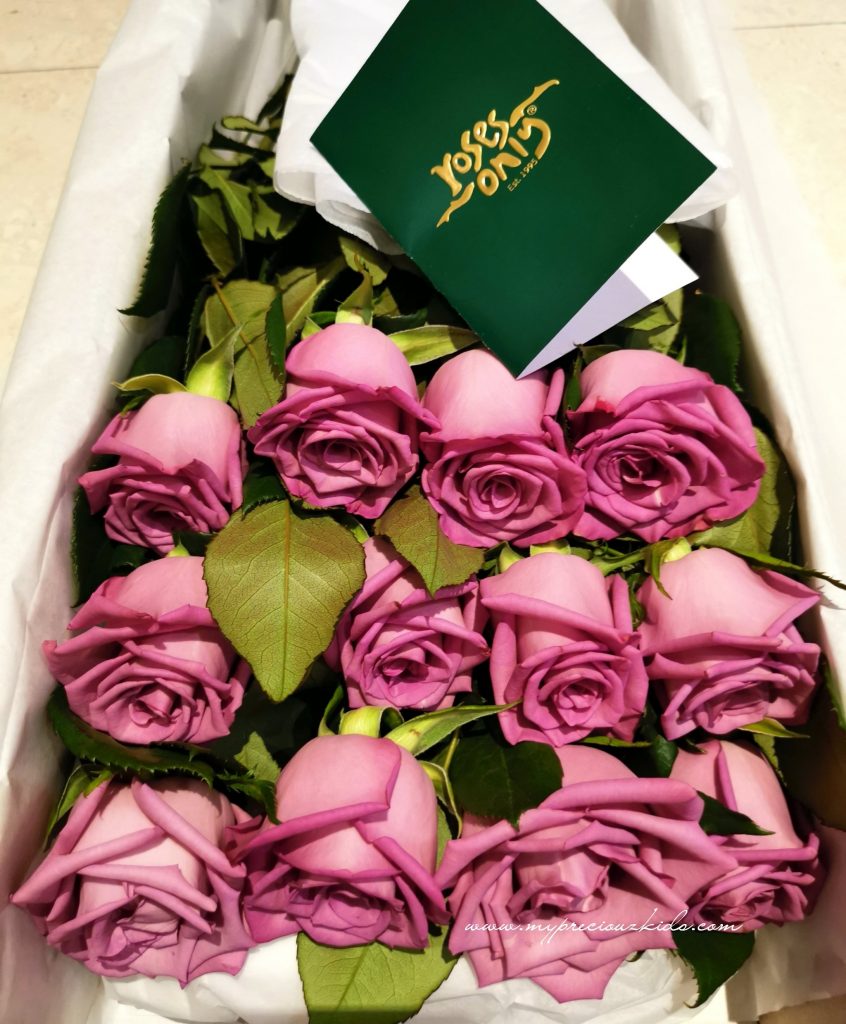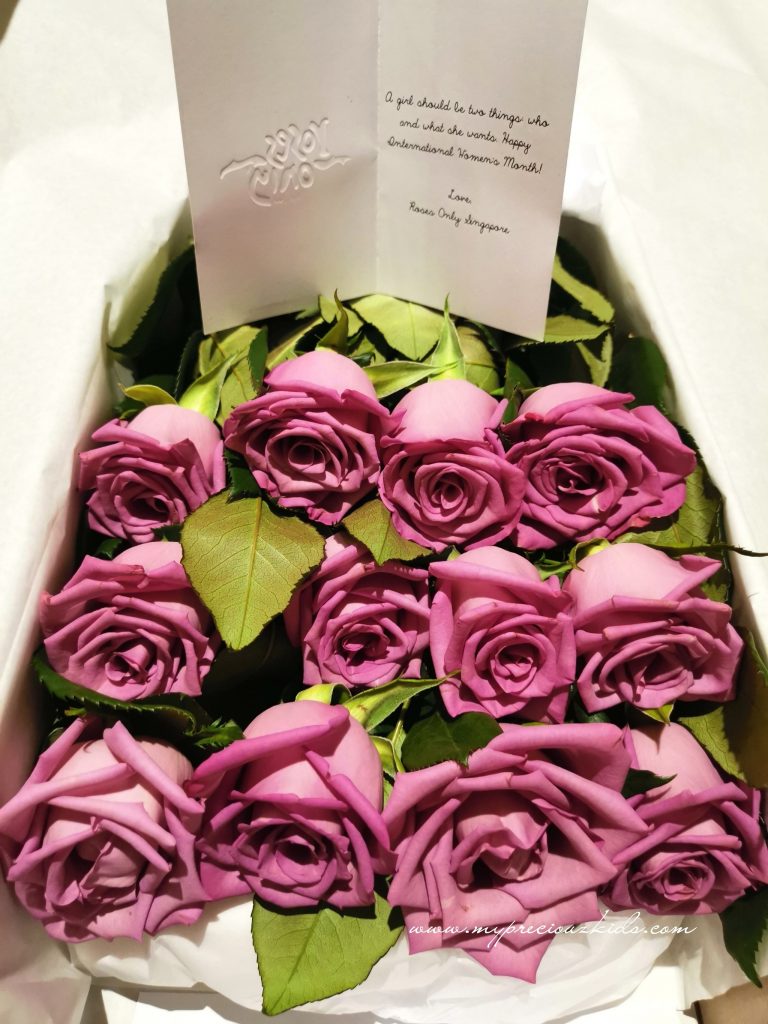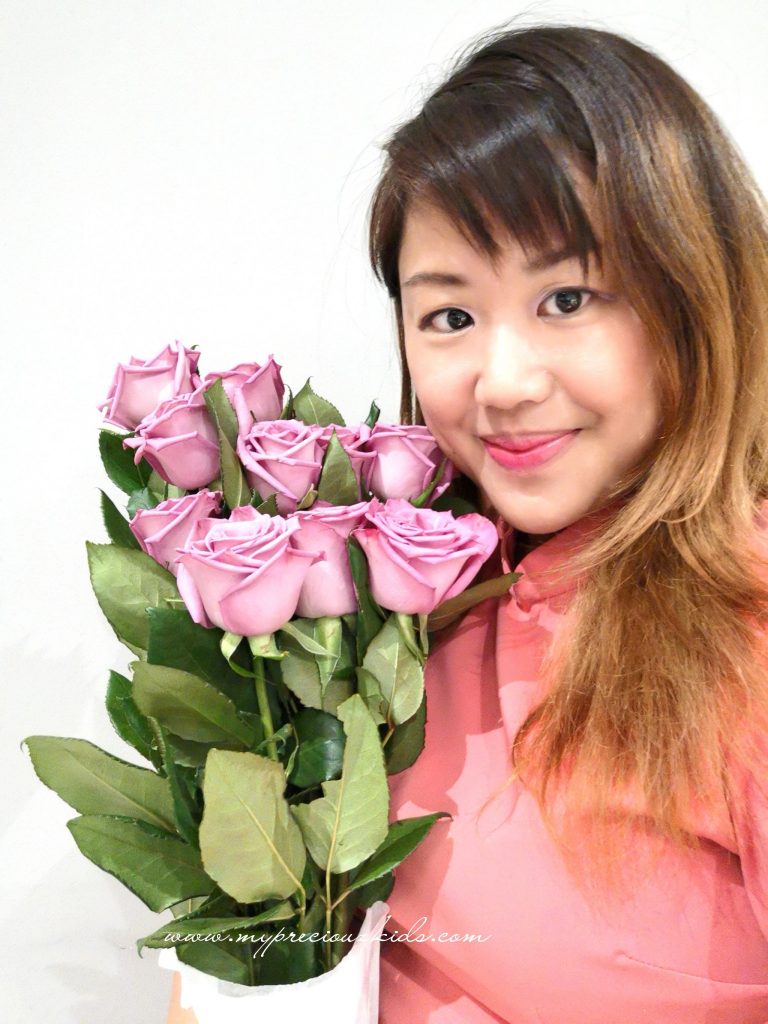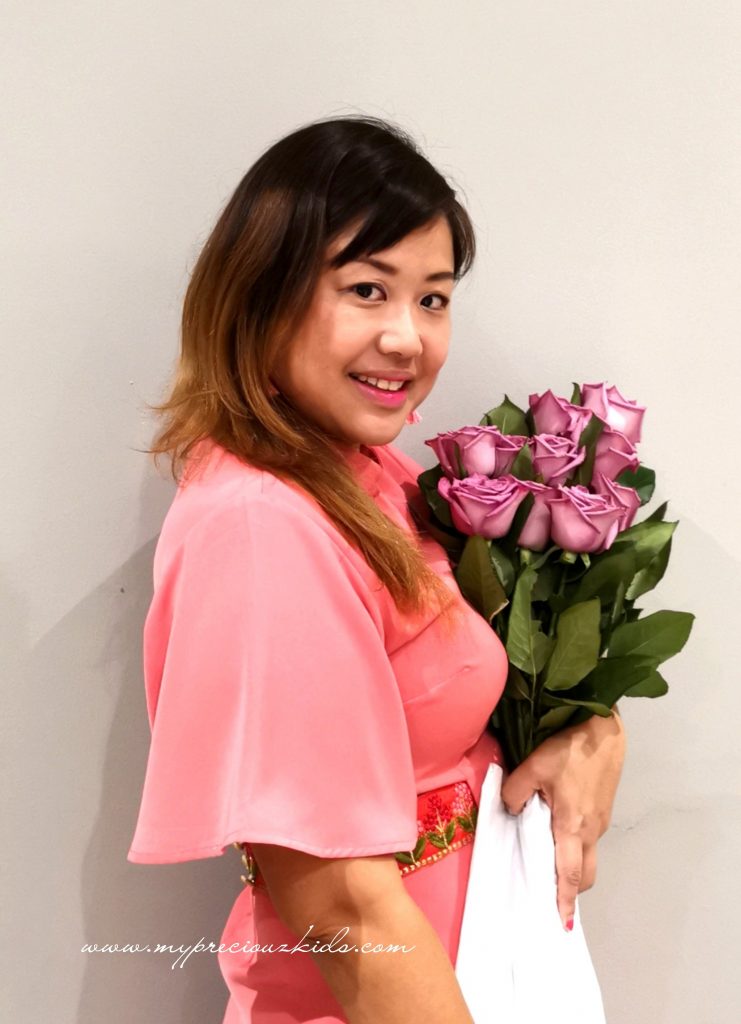 Thank you so much for the lovely roses to celebrate such an important day, Roses Only Singapore.

Quote ROSESLOVE for 10% off all purchases for all occasions.
Disclaimer: This is a sponsored post.  No monetary compensation was received. All opinions are my own. 
Share the article