Even since Tayo Station opened last year, I have been wanting to bring my 4 kids down to check it out as my kids are huge Pororo fans. I always think that the distance is a hindrance to me. In fact, the number of times we actually went all the way to Downtown East is less than 5 times in the 10 years I have kids – twice for shows and once for an event (and we even stay in North East not even at the far west).
Since we are going to do a staycation at D'Resort at Downtown East which is located next to E Hub where Tayo Station is located , it's finally time to include Tayo Station as the first item in the our itinerary especially it was so hot and humid when we checked in. On hindsight, after an awesome weekend staycation, frankly Downtown East is not so far – half hour from home but endless hours of fun, it's not even crossing the border and praying there is no jam at the custom.
Tayo Station is themed around the South Korean animated series (Tayo The Little Bus) that follows Tayo and his little bus friends who often discover new sights and go on exciting adventures every day in the big city. Tayo Station spans a massive 10,000-square-feet-space that integrates indoor playground attractions, edutainment area and sensory play space for young children from 1 to 12 years old.
The highlight and uniqueness of Tayo Station on top of being a themed play gym was the very good size road circuit. My kids are big fan of the Road Safety Park at ECP as they can indulge in pretend play. This is the same but in air-conditioned comfort. Complete with a "big garage" of "cars" – Tayo Bus ride-ons (below 3) and also wiggle cars (older kids and even for adults below 80kg). It is a very good size two lanes circuits complete with lots of pretend play areas – workshop, car wash, petrol station.
In fact the kids spend the most time, even the going to be 10 year old had so much fun playing the circuit with his siblings. Even I had a go at the wiggle car as it was not crowded on a Friday evening. Typically on peak/busy period only parents for younger kids are allowed into the road circuits to supervise the kids.
The kids had so much fun indulging in pretend play like adults driving cars on the road, going to the workshop, car wash or even pumping petrol. There is also a zebra crossing area complete with a working traffic light! And there were also playing police chasing thief etc. Thankfully, its not crowded on Friday afternoon hence they played to their hearts' content.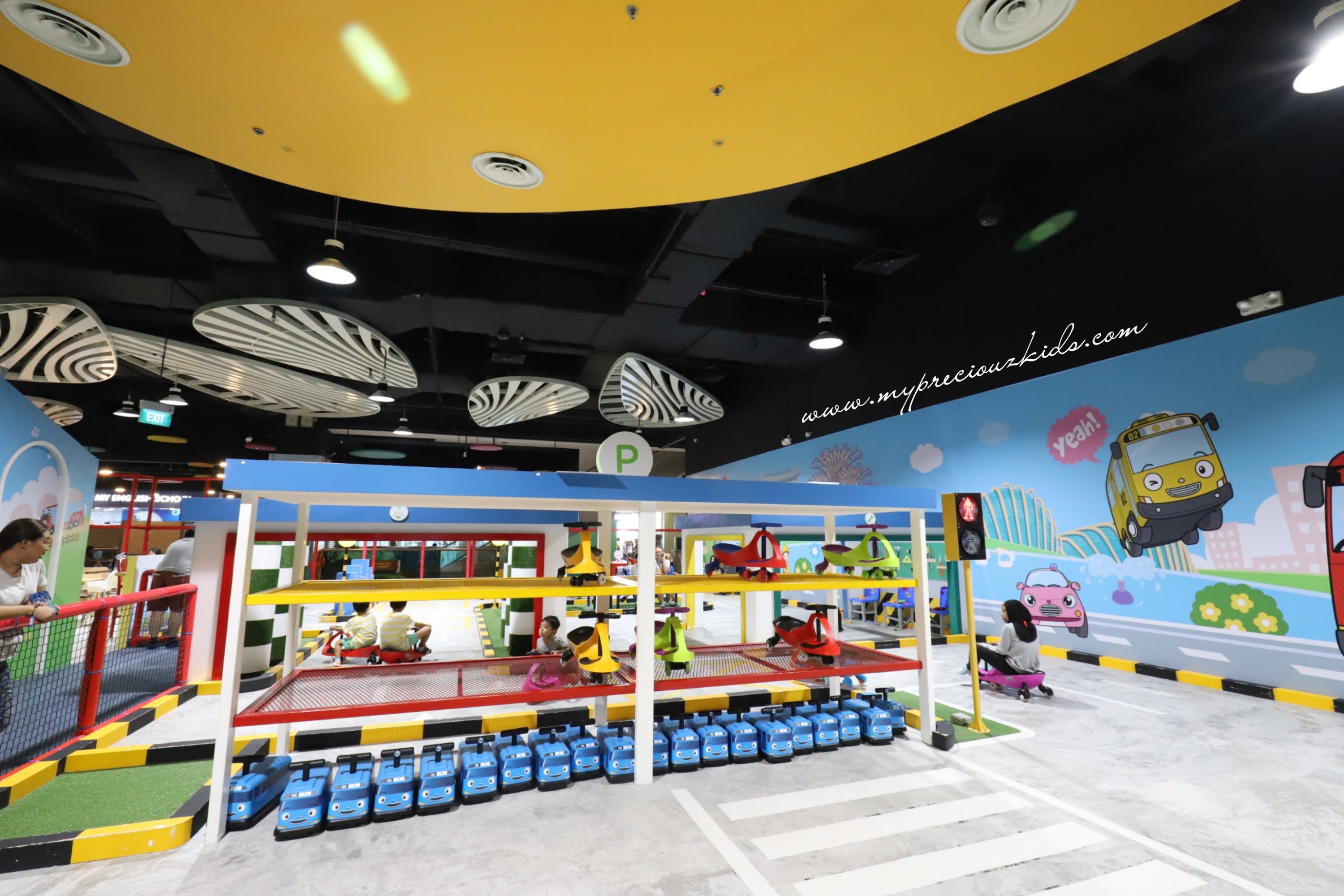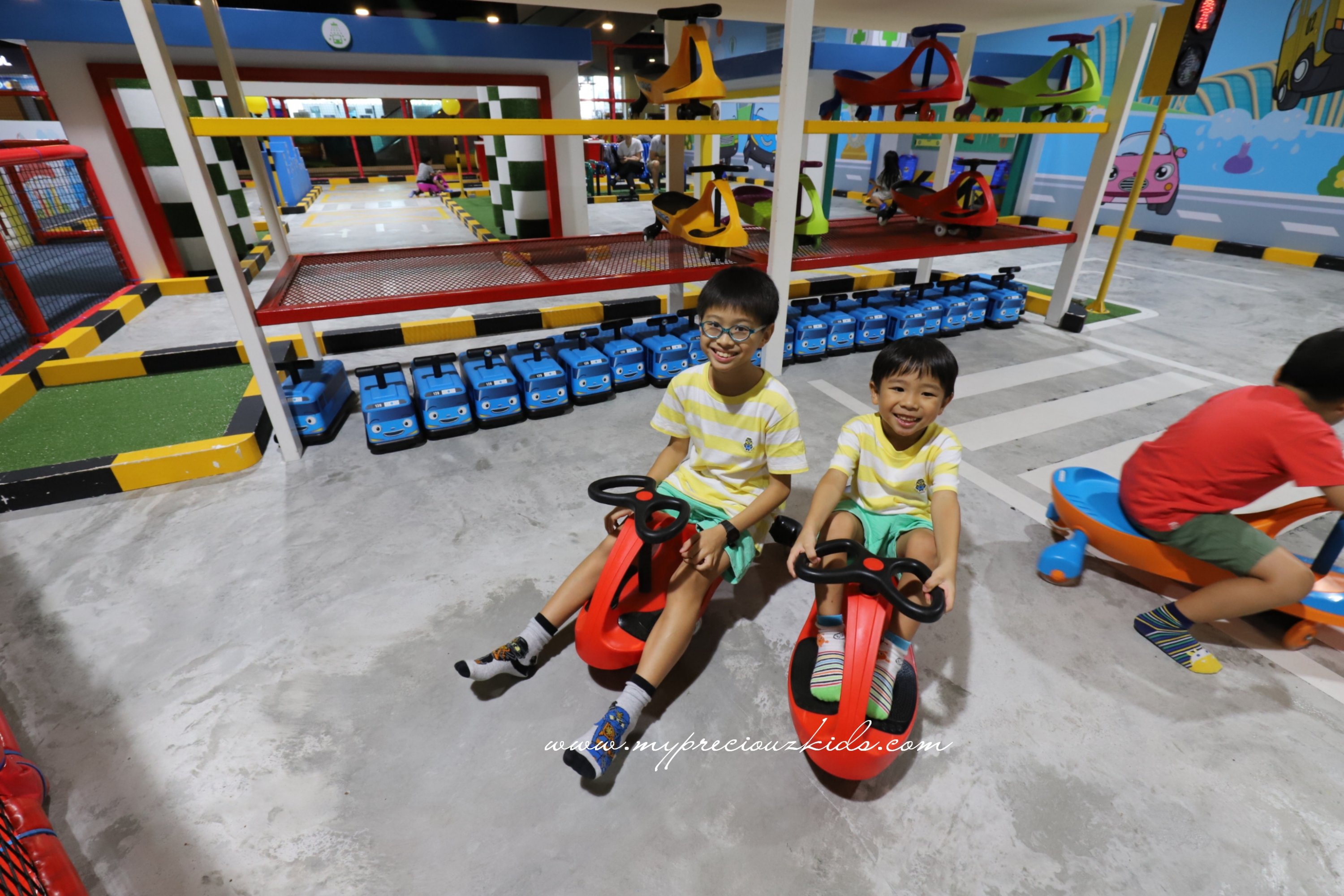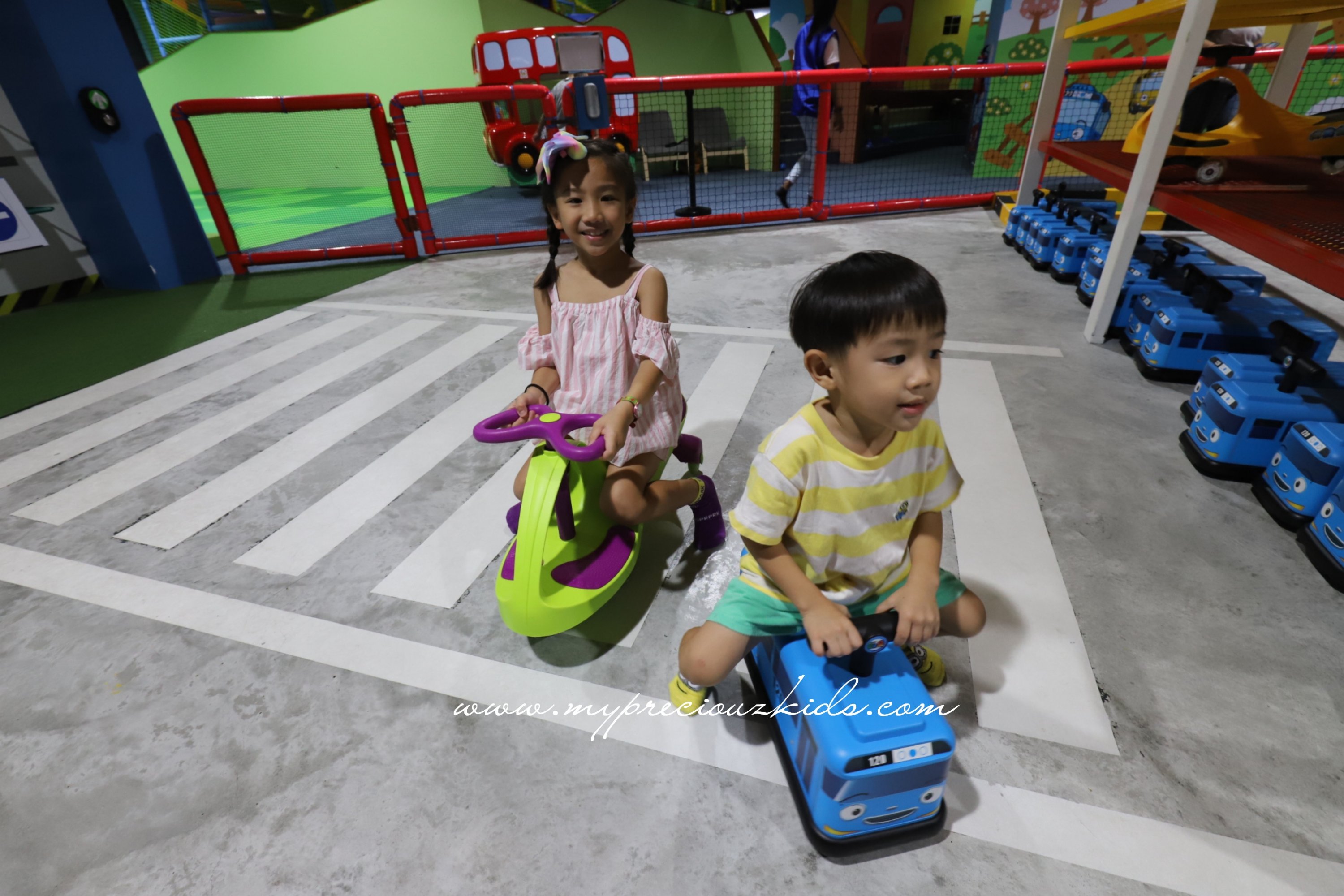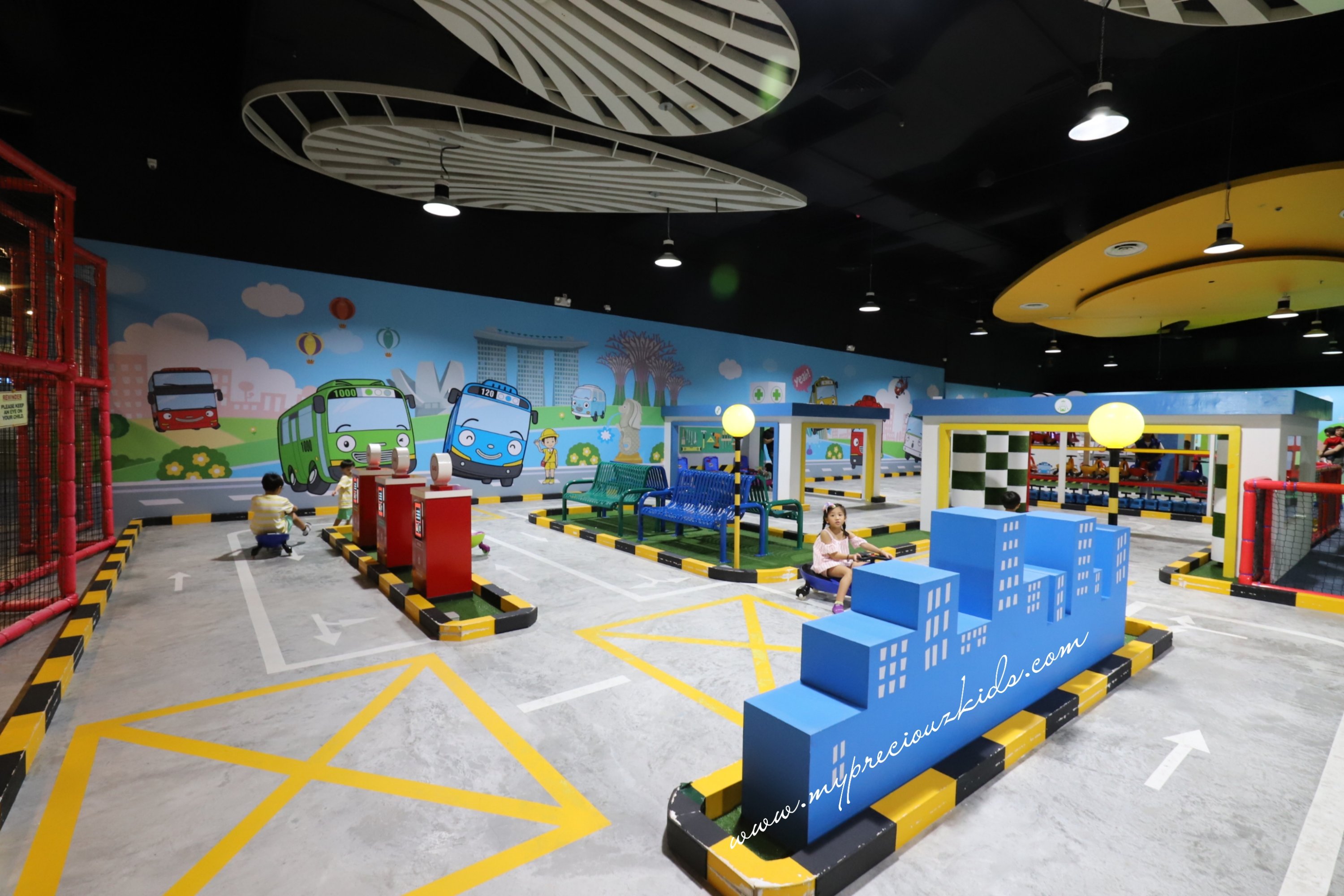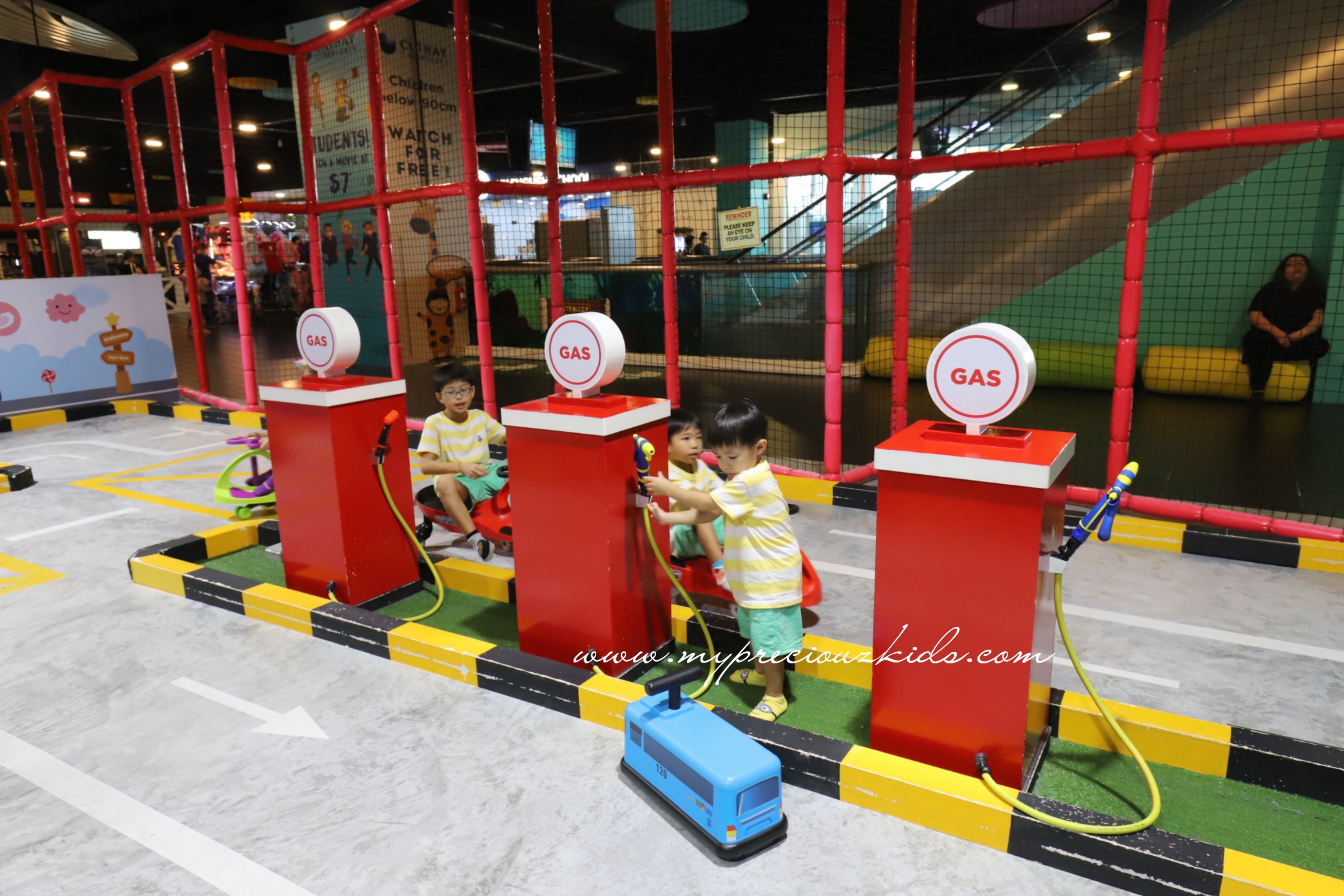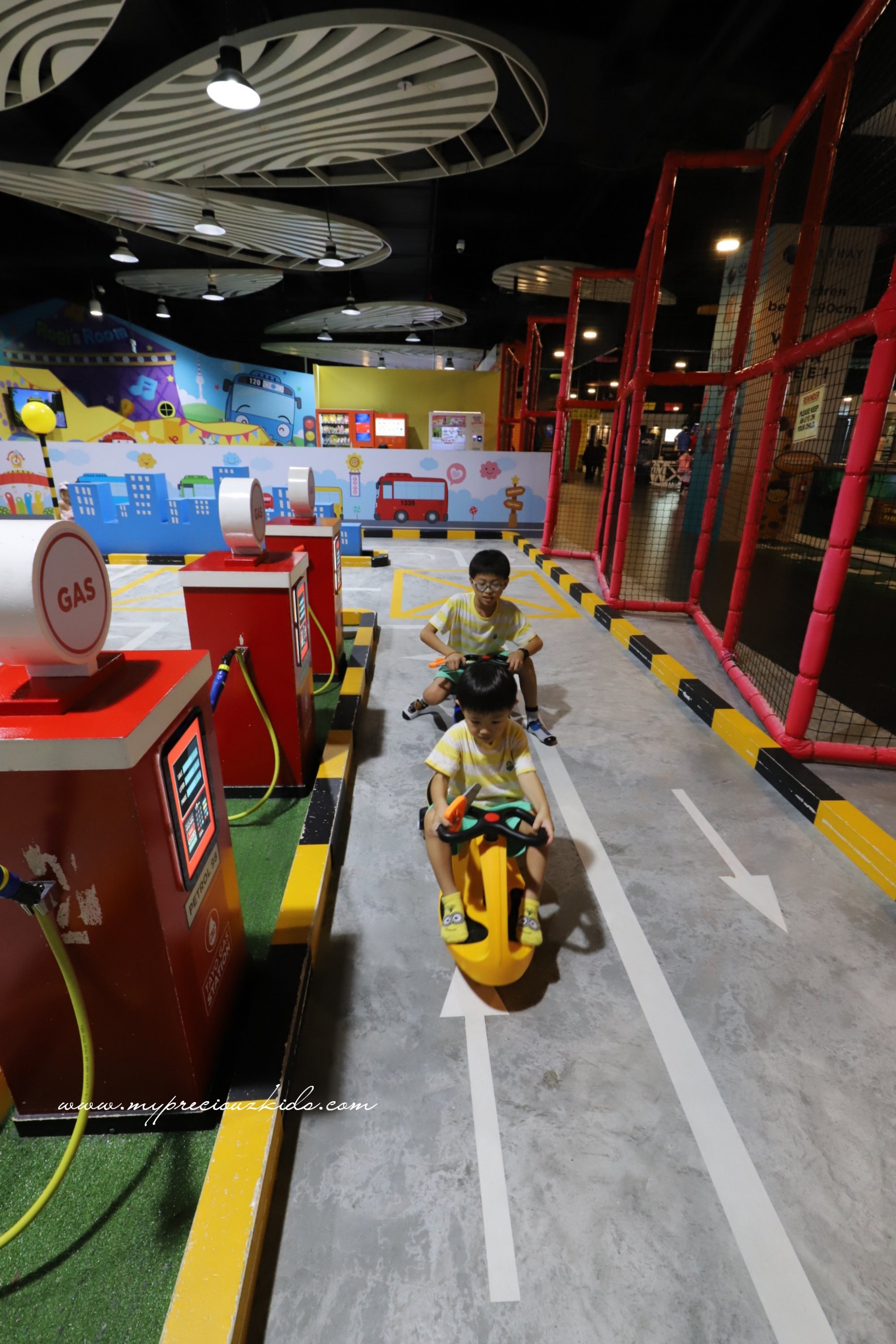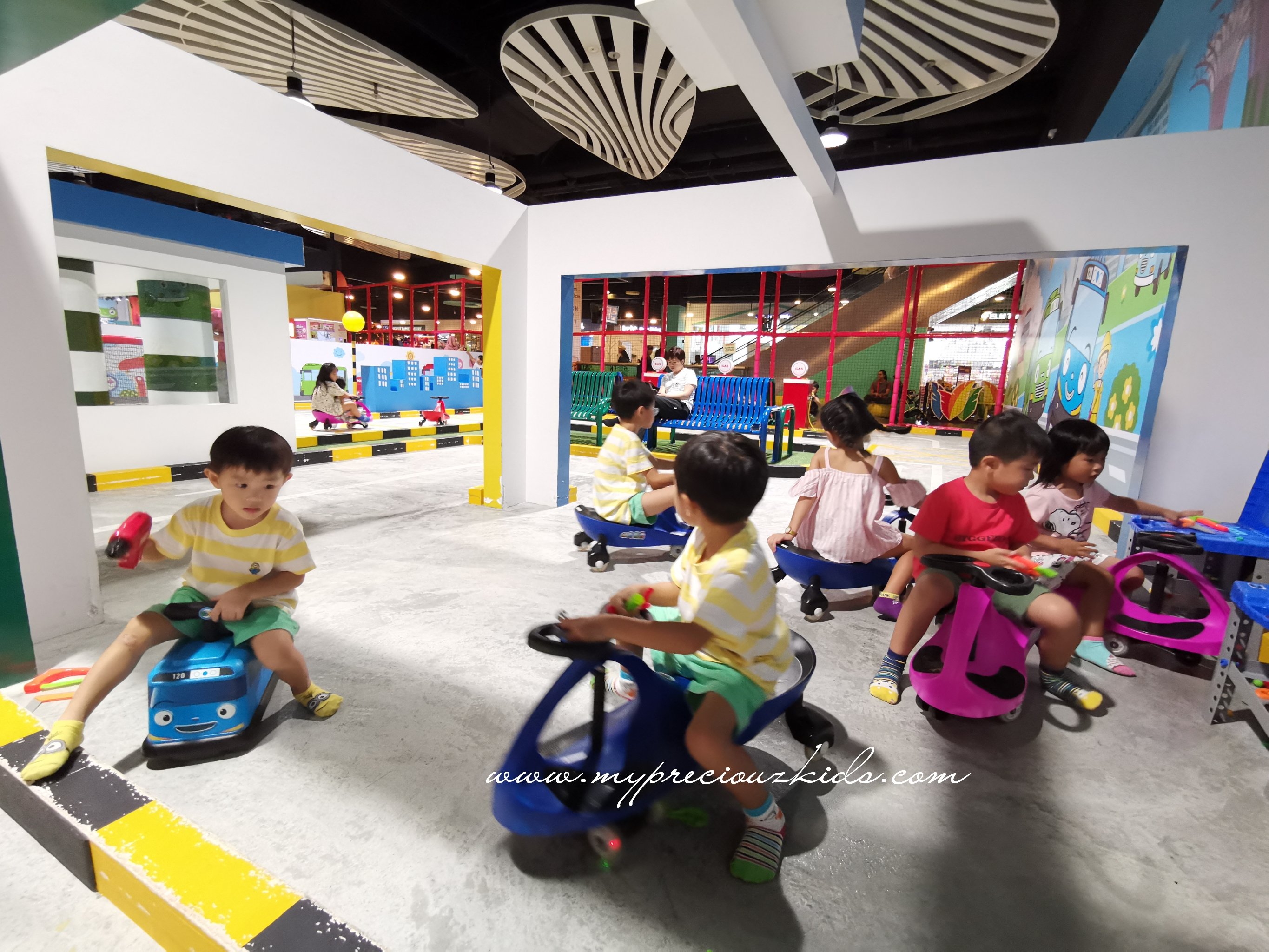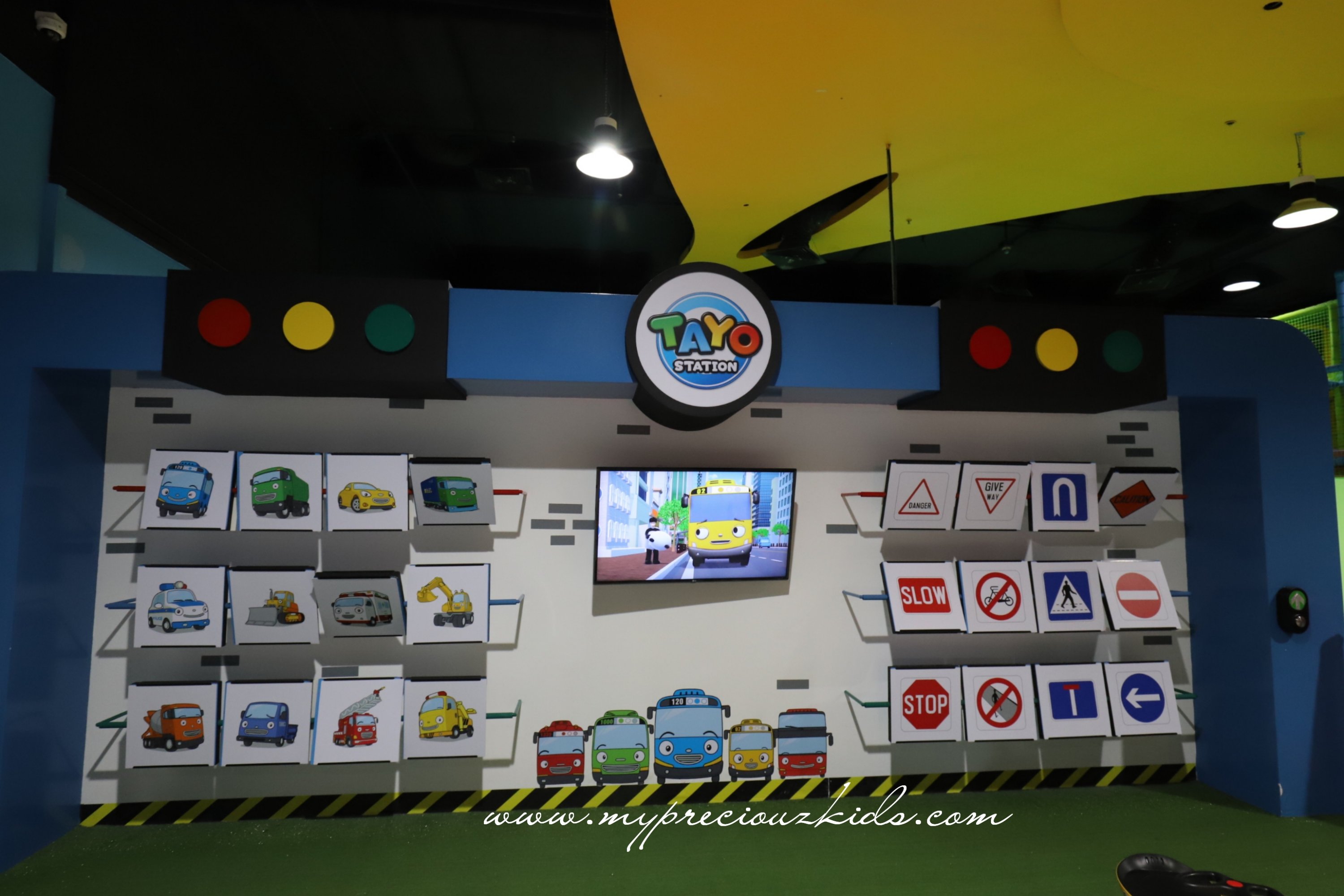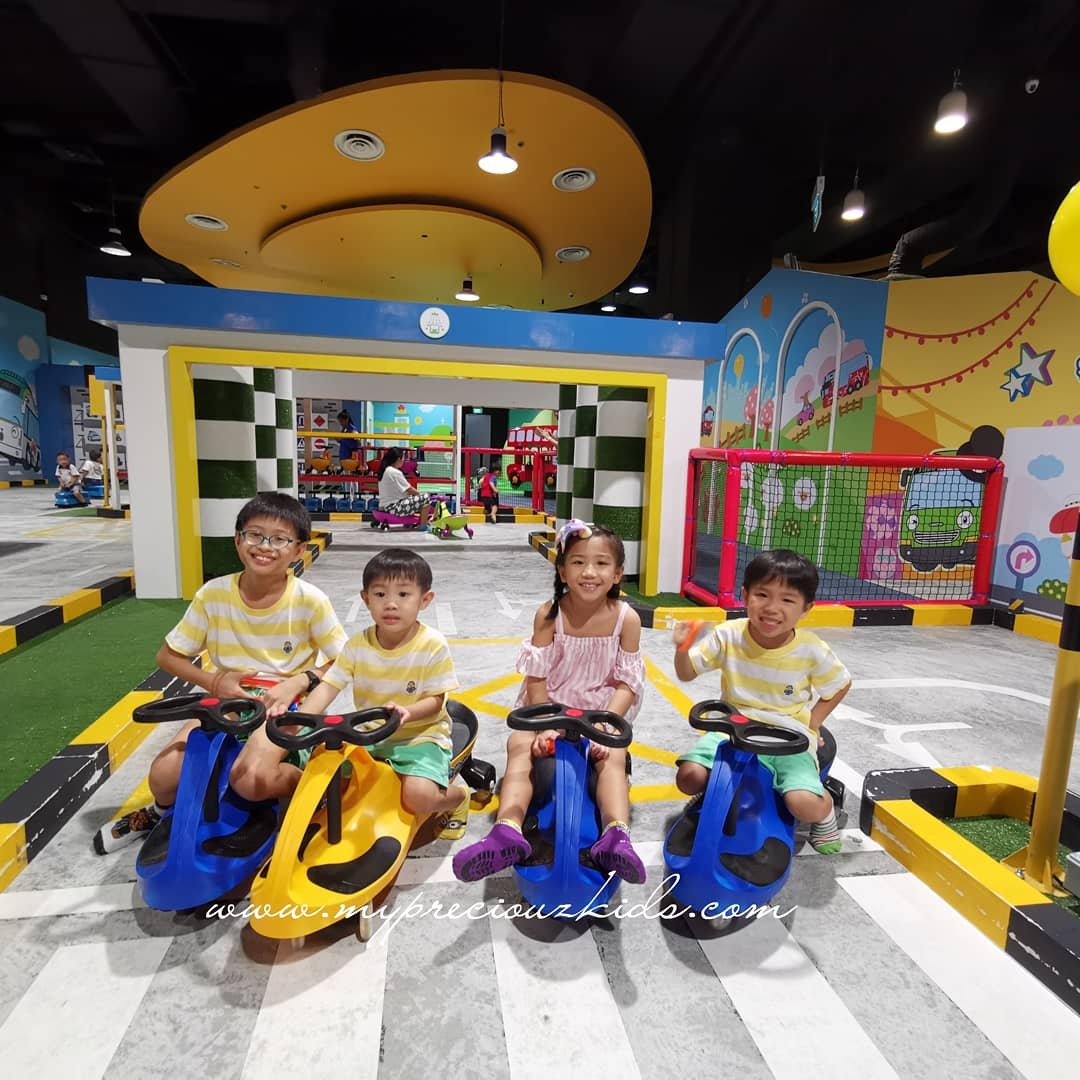 Hinoki bead area – another area where the kids had fun being snow angels, pretending to be at the beach, perfect for younger kids'sensorial needs.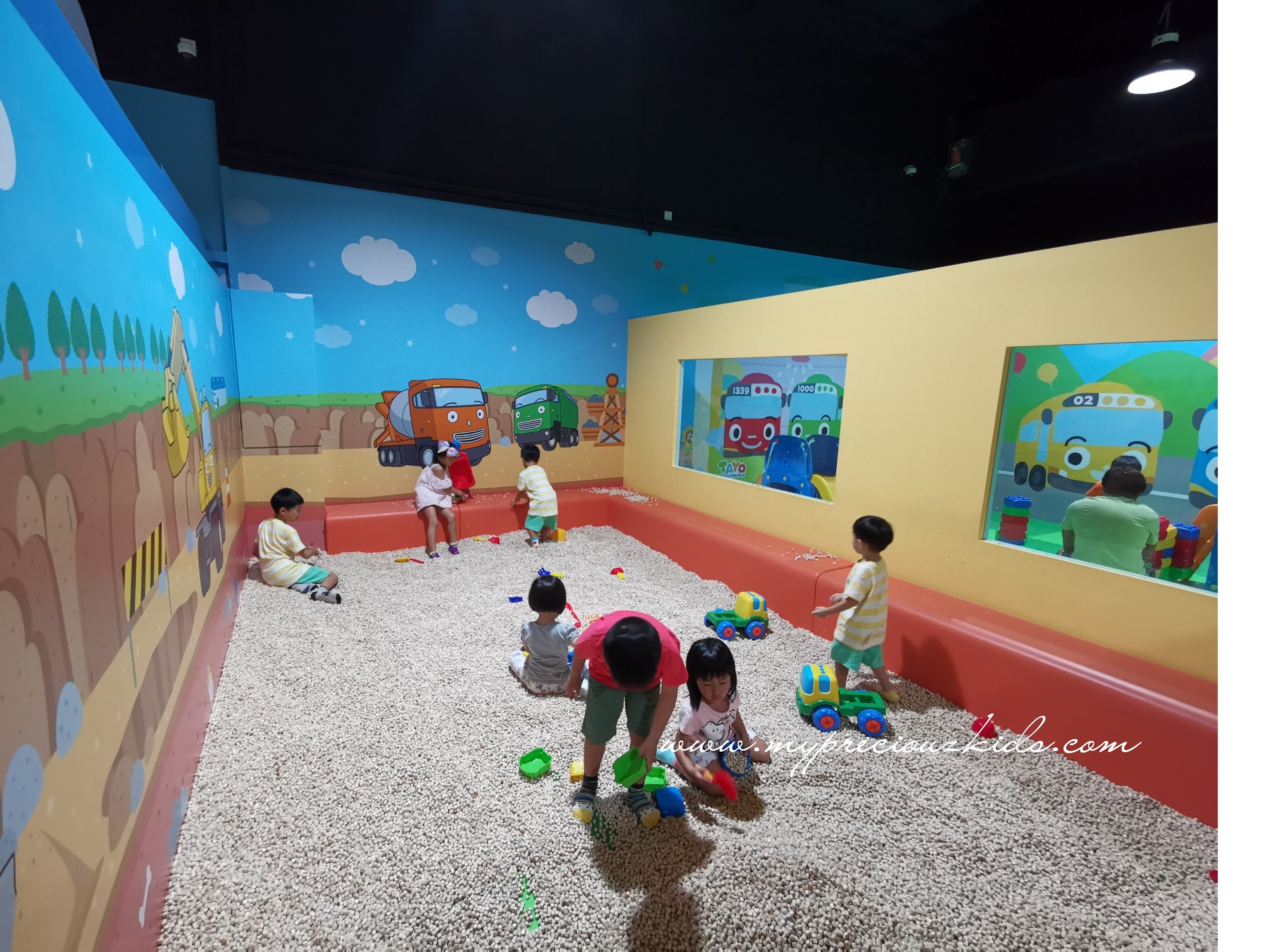 As in all gym, it is not complete without a ballpit or a play gym structure named after Gani. There is a toddler area with soft blocks and slides.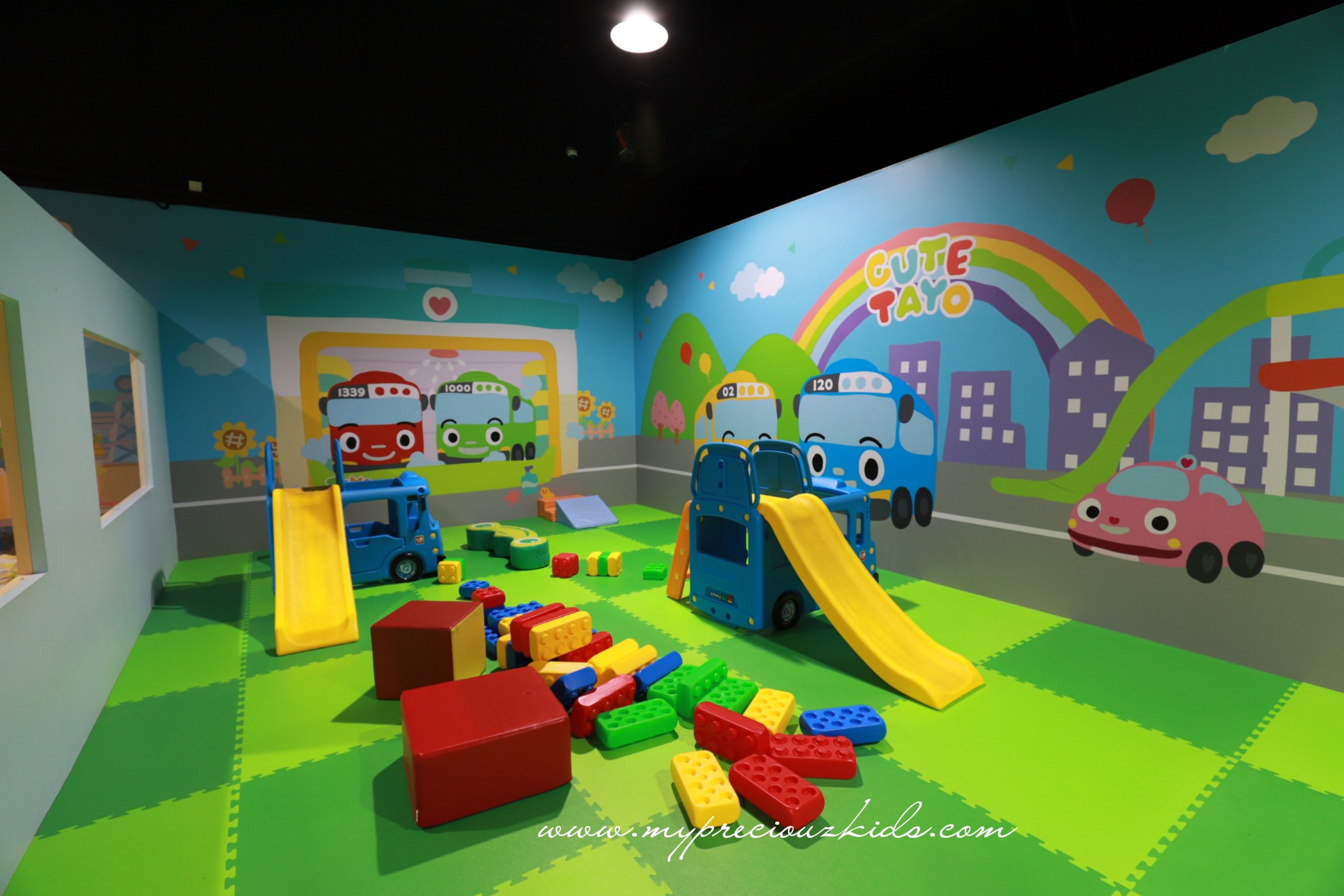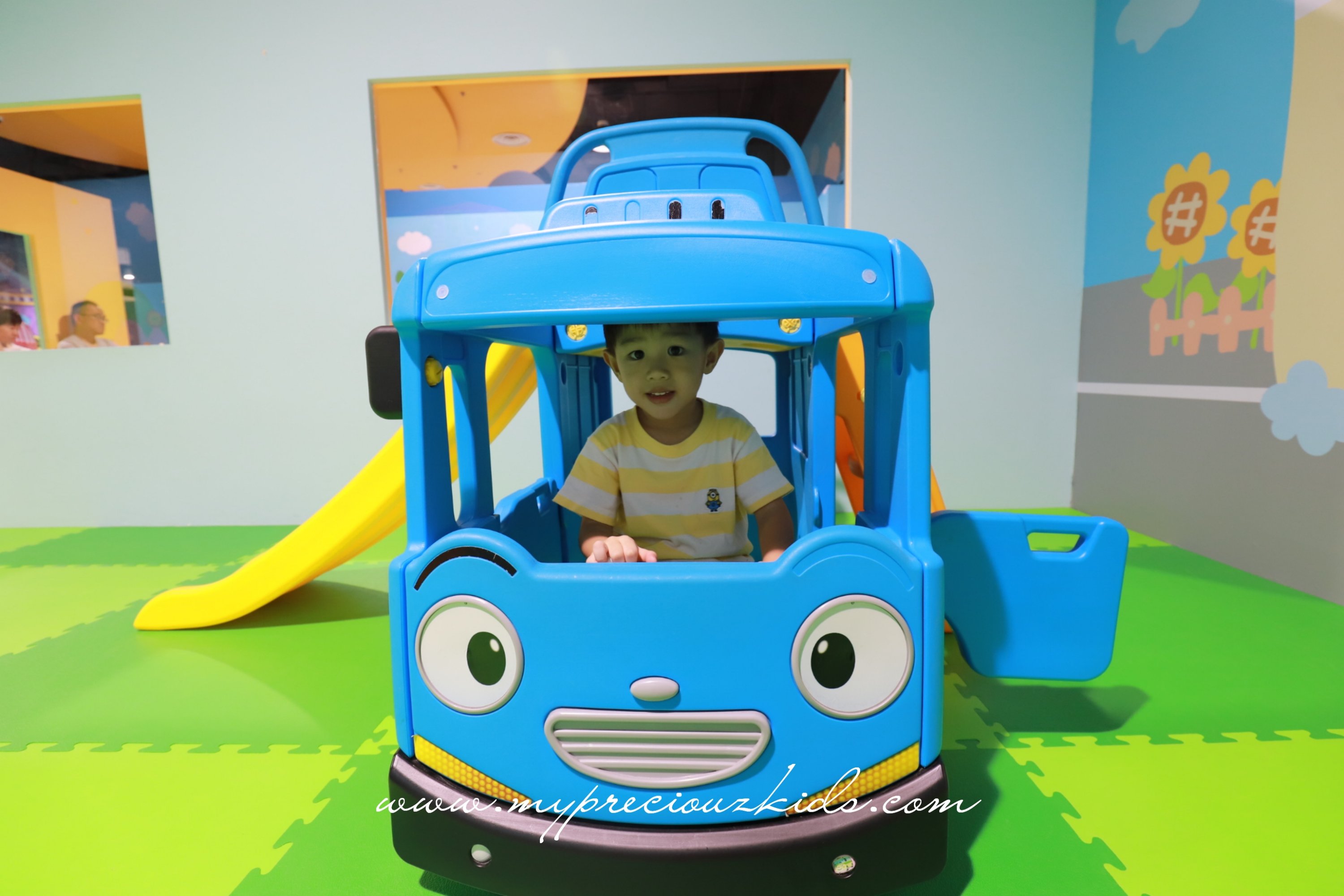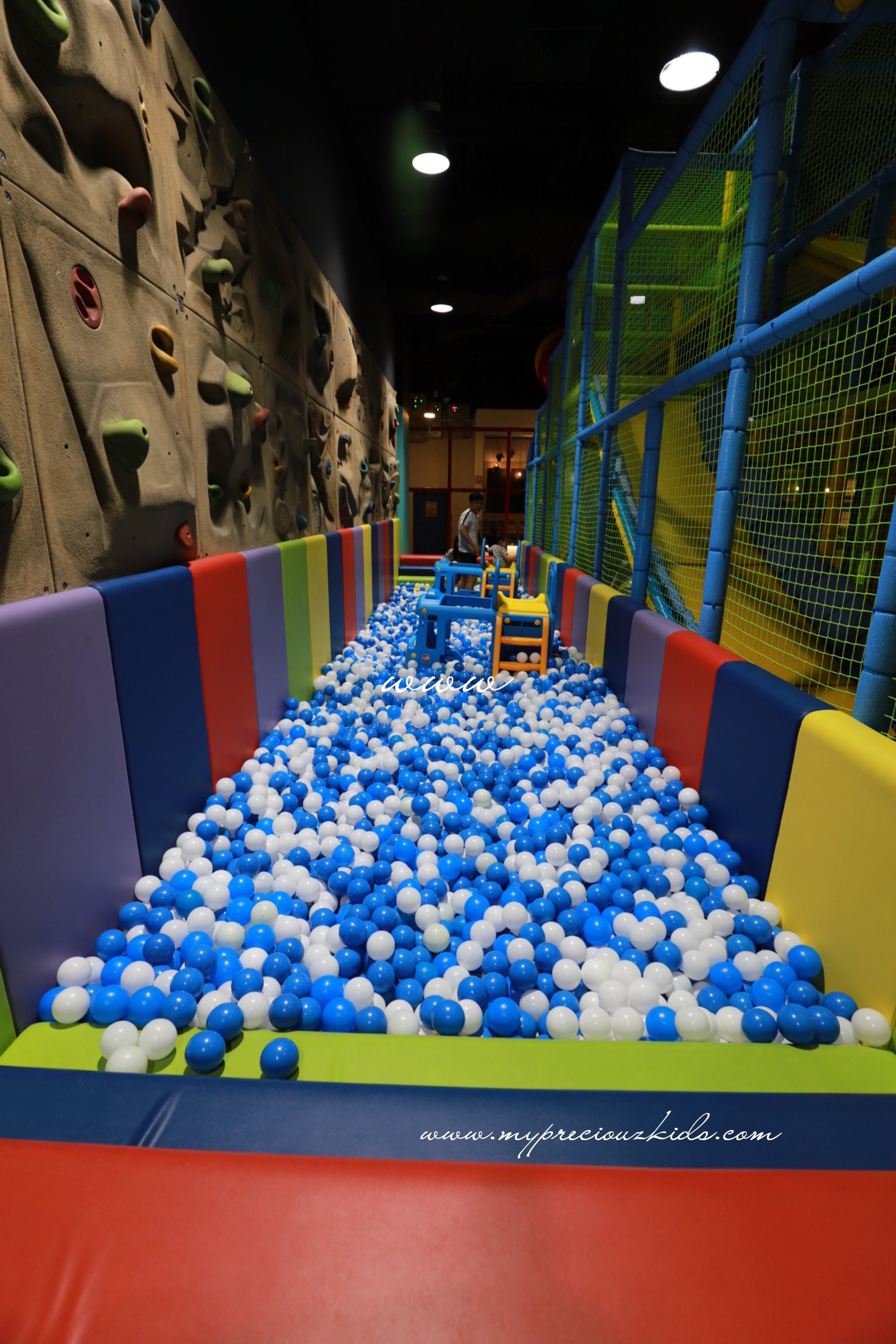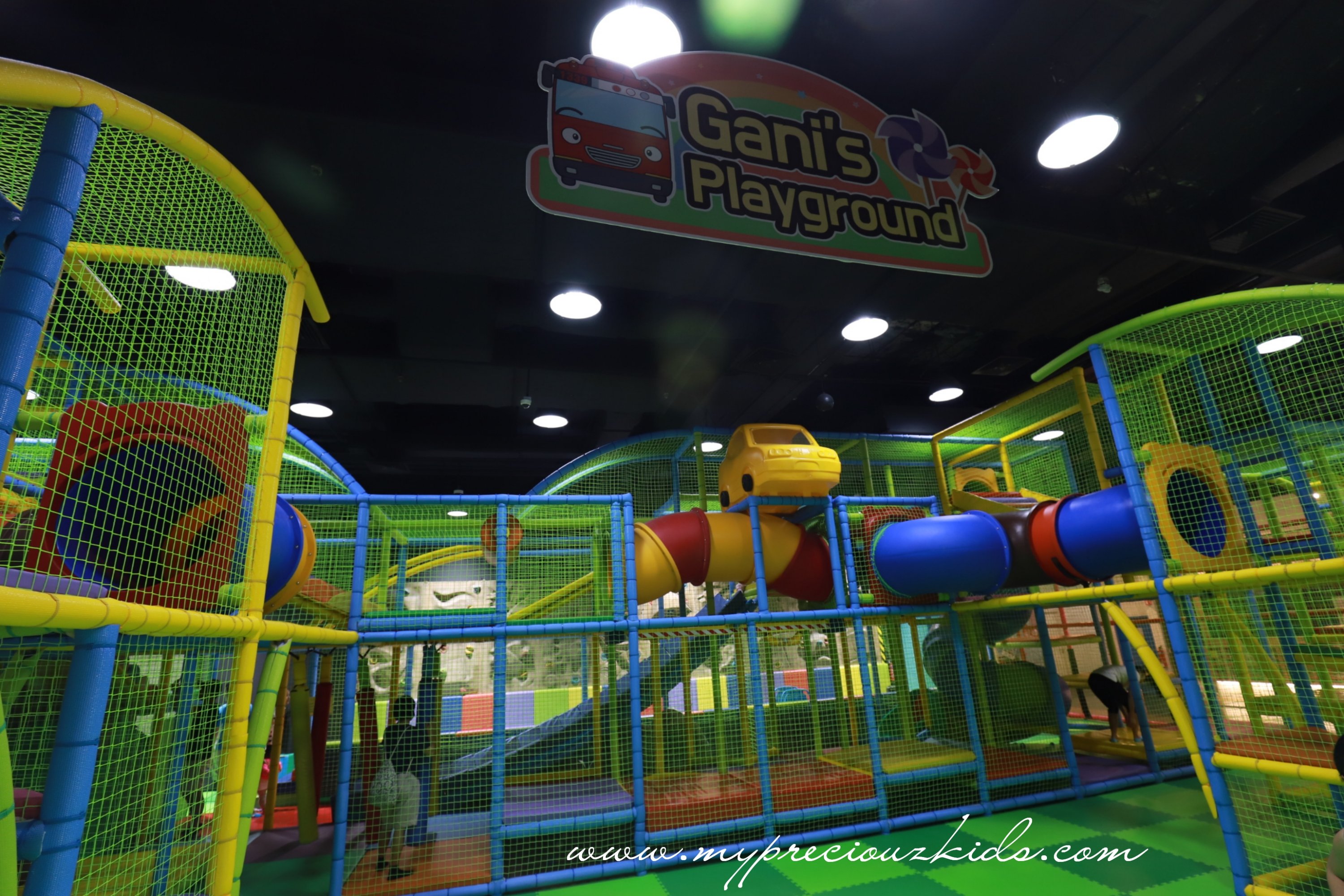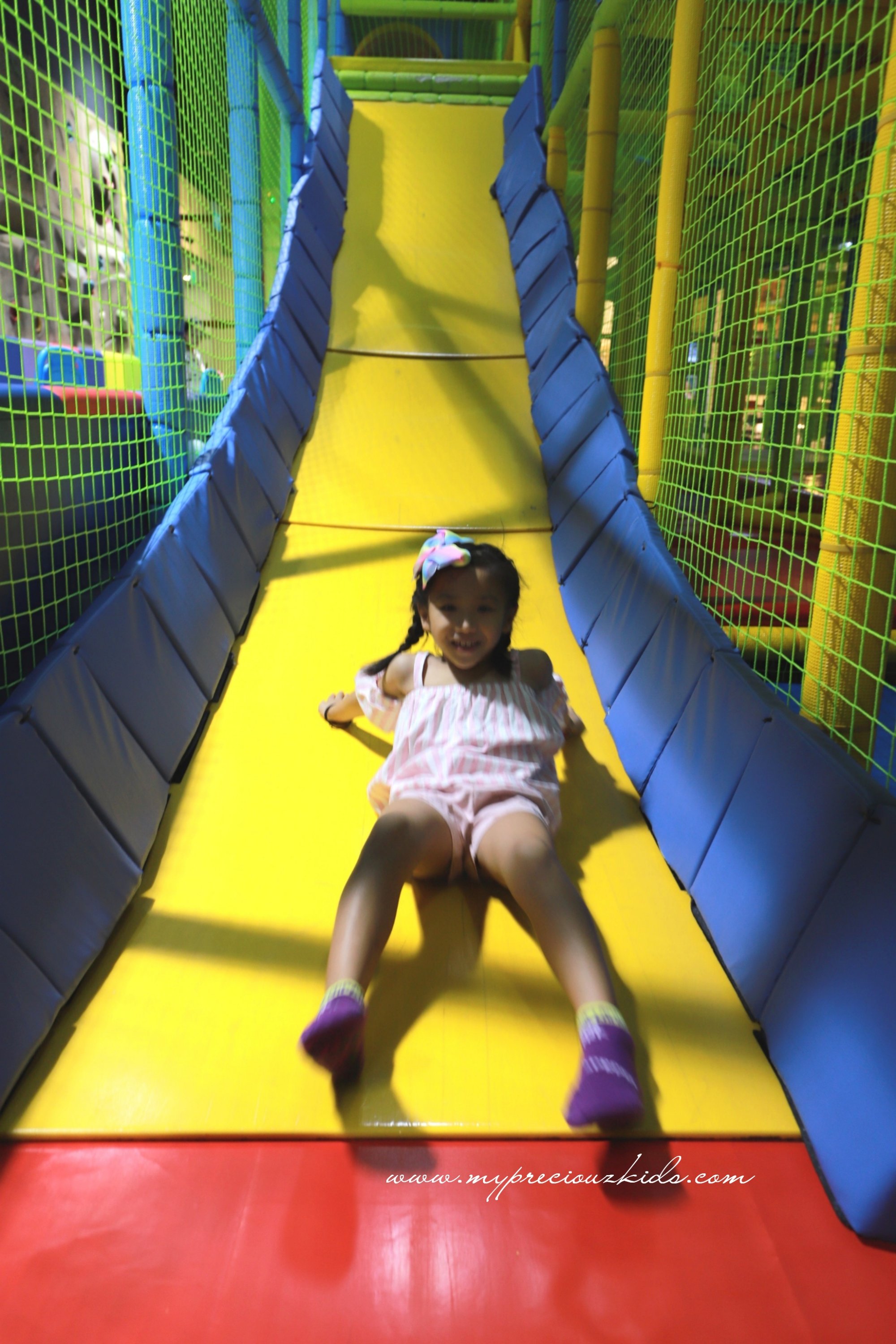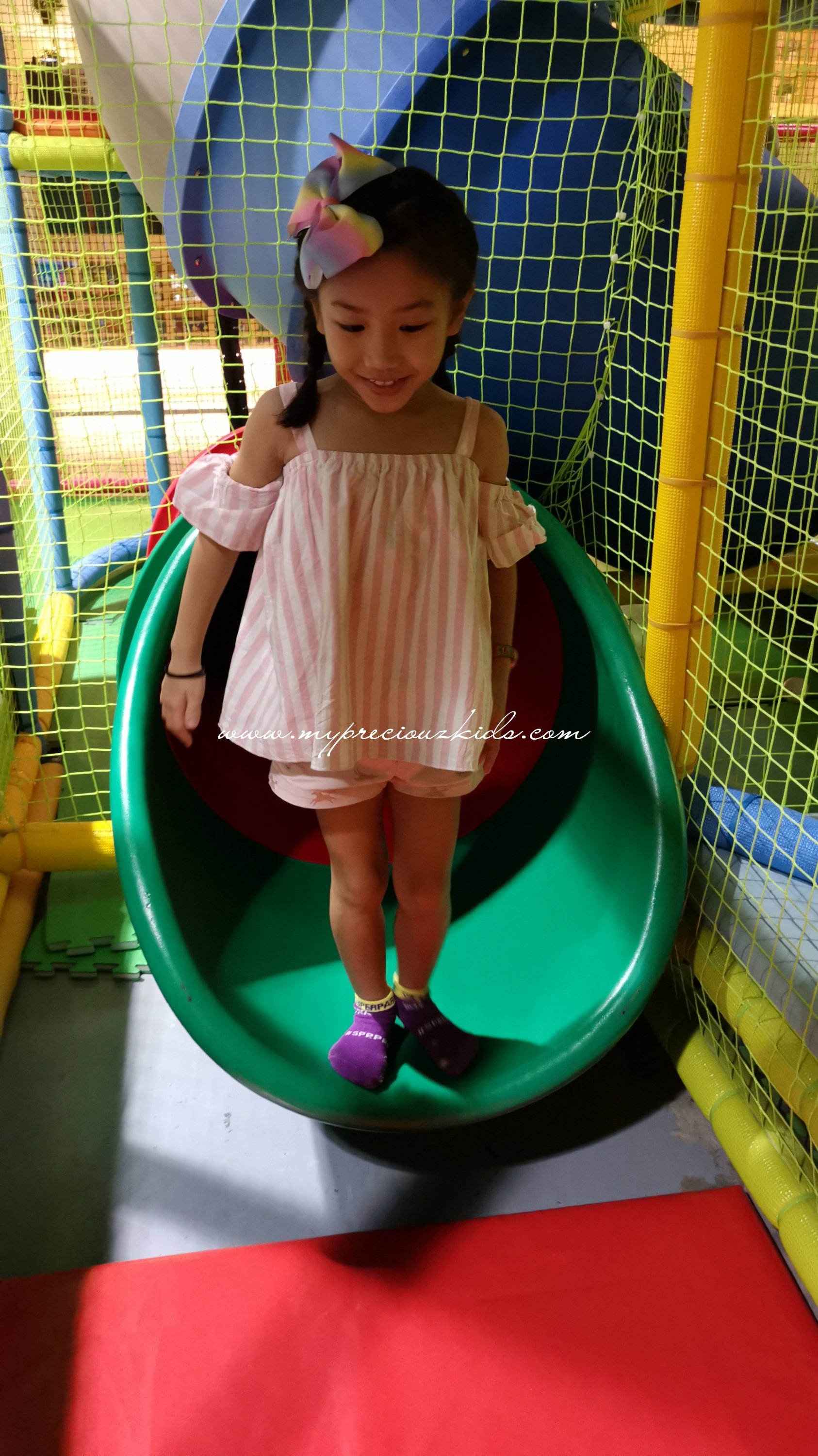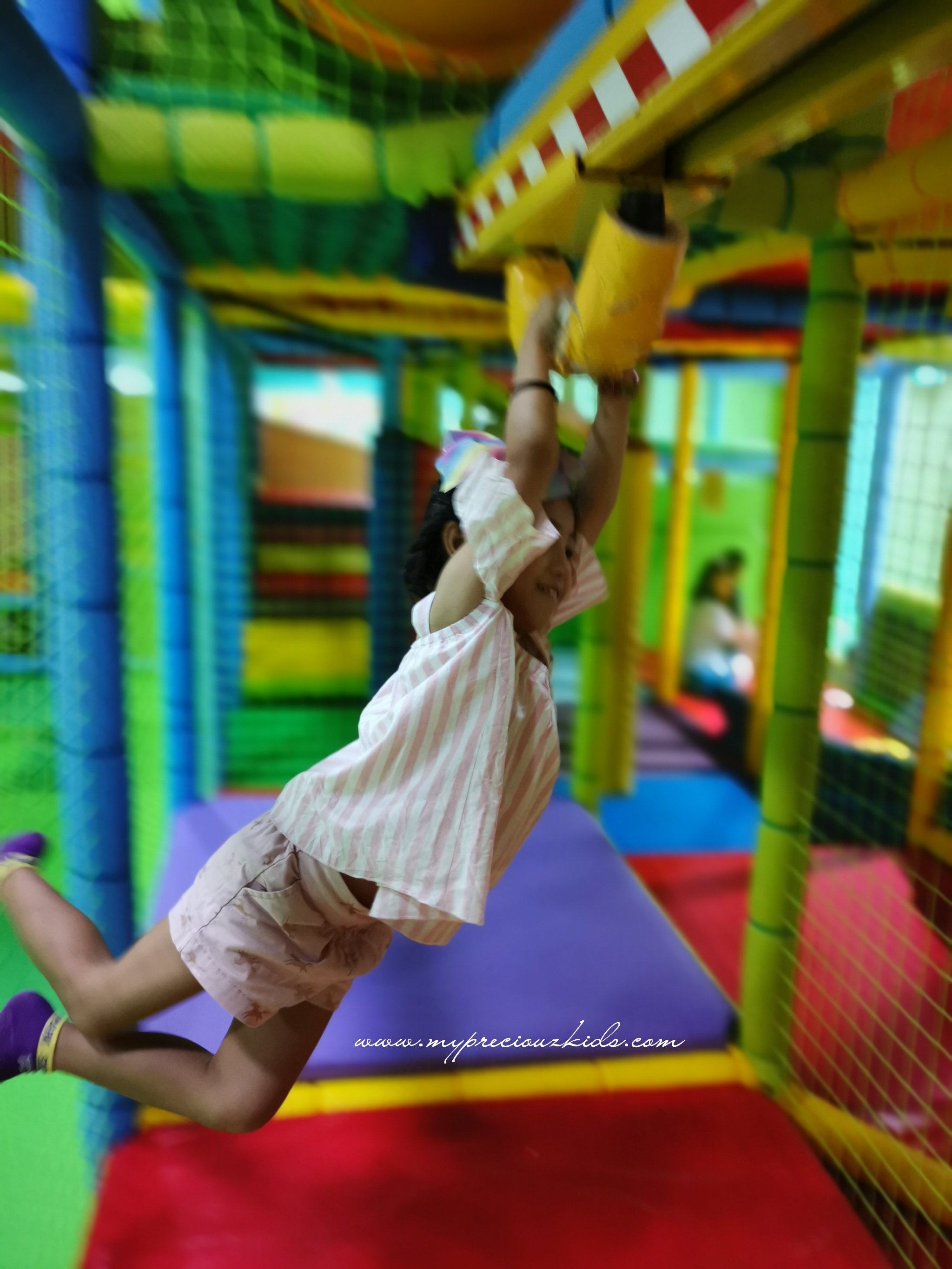 There is also an area for fans for Tayo to watch the show and rest.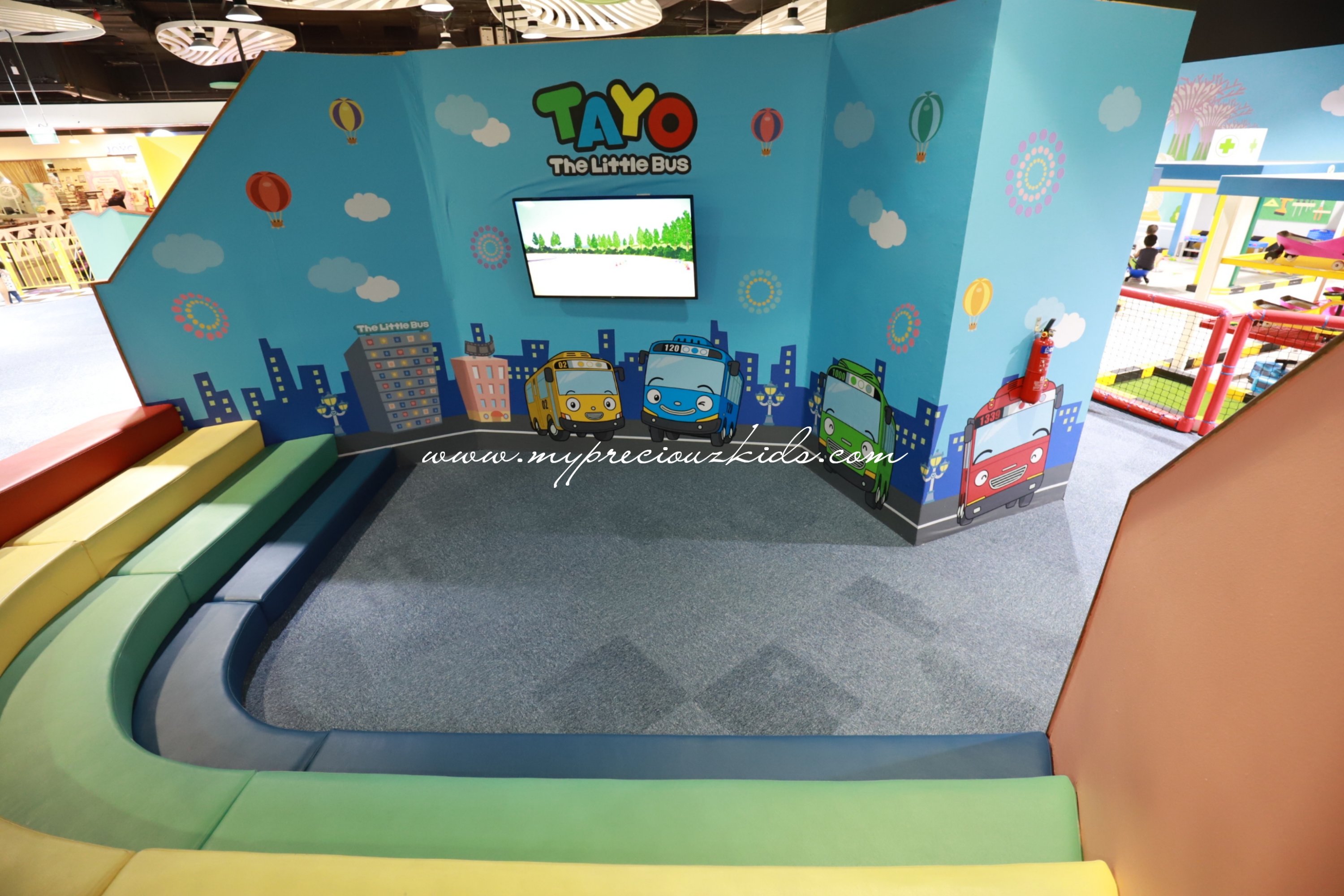 And a good size snack area complete with vending machines which are stocked with hot drinks, snacks and ice creams.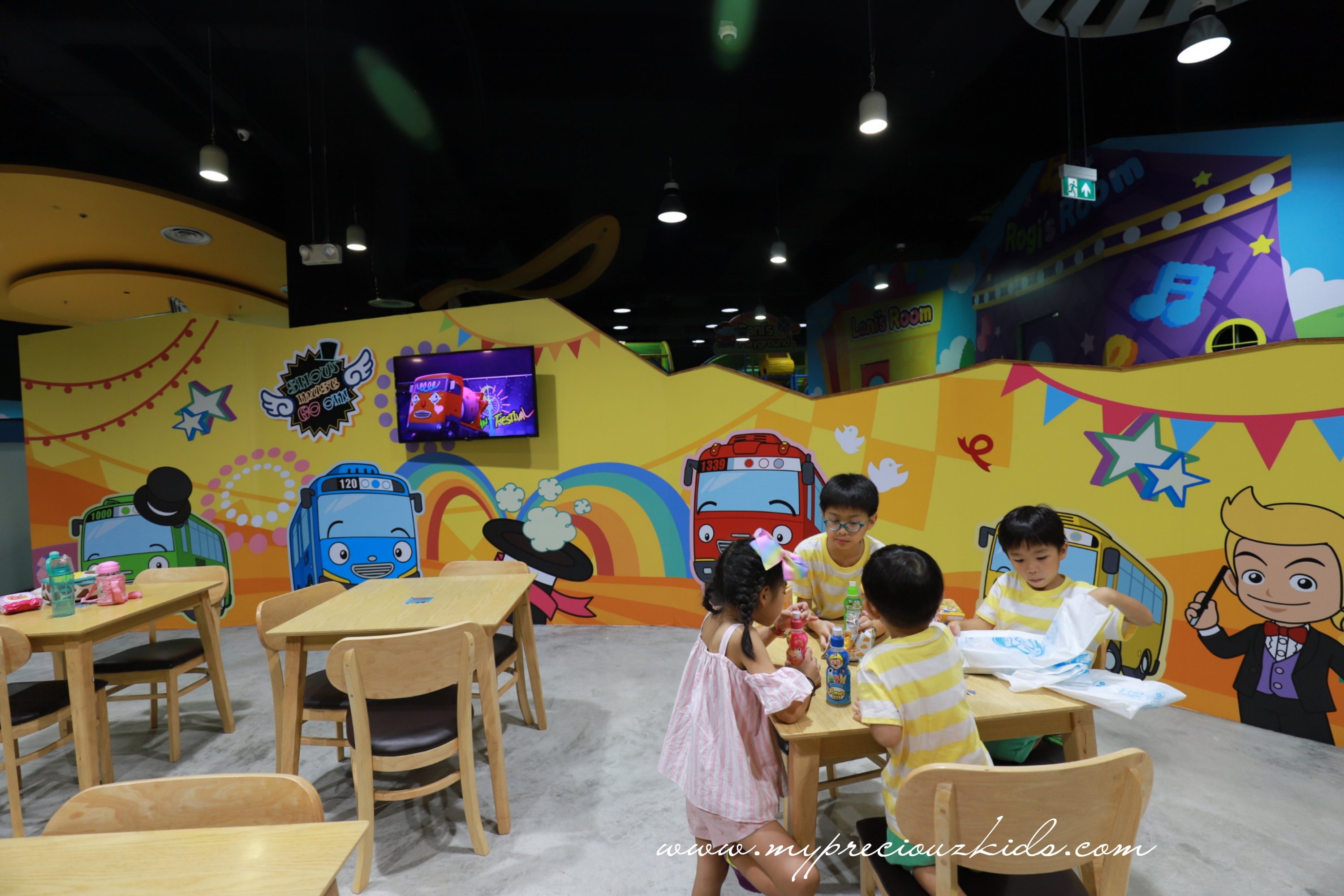 For parents who wish to organise birthday parties, there are two parties rooms to choose from and two affordable packages to choose from. For add-ons, see more details here.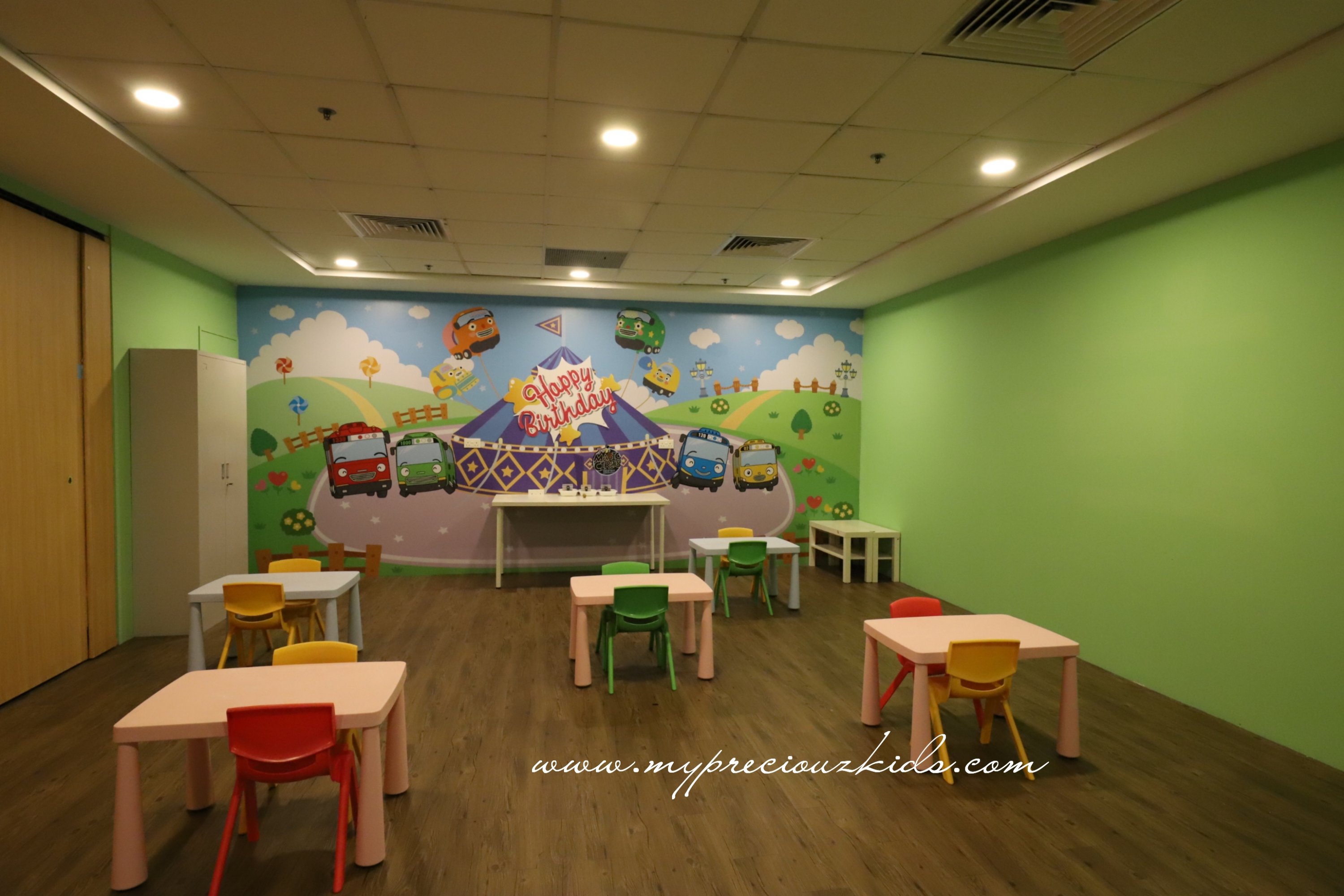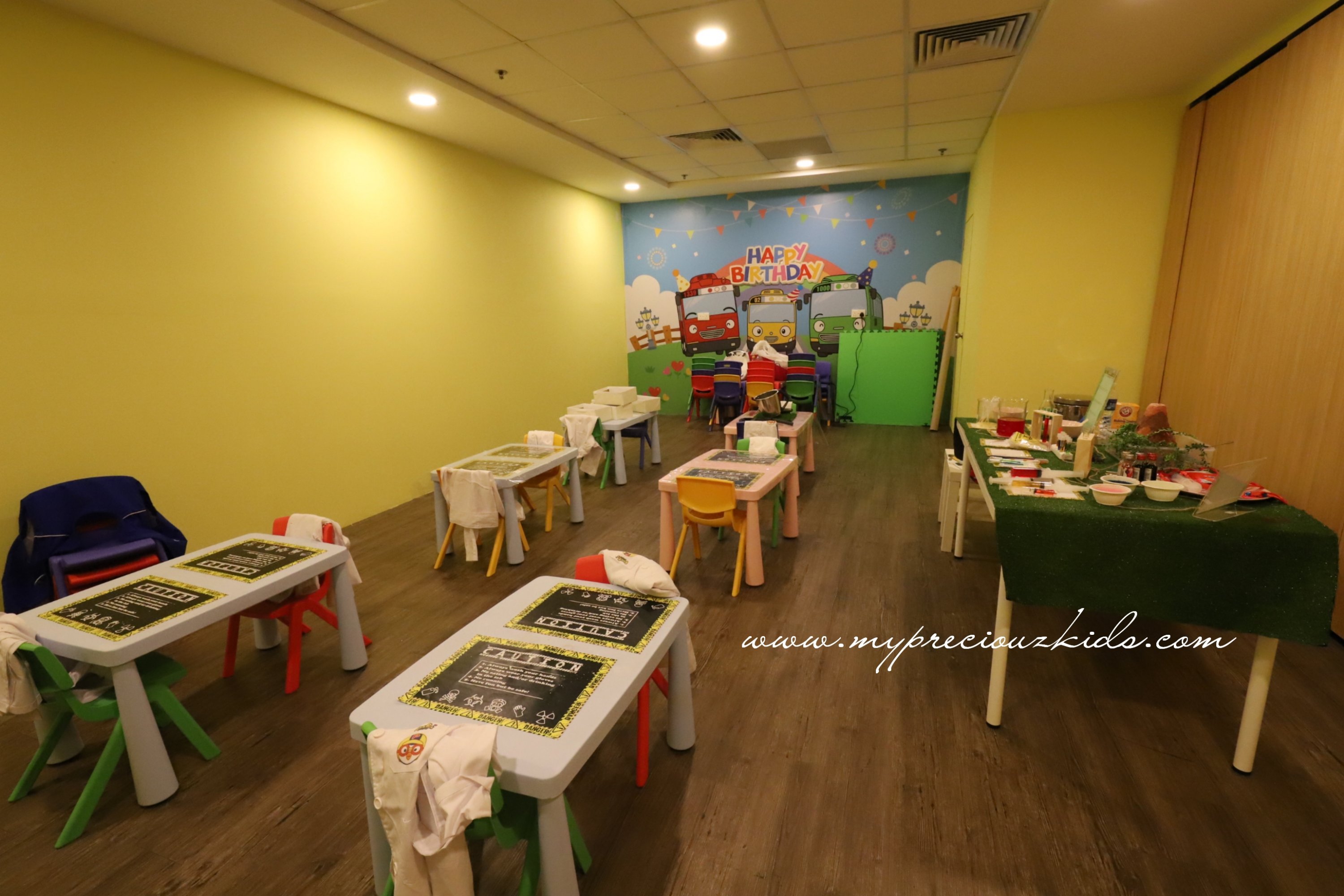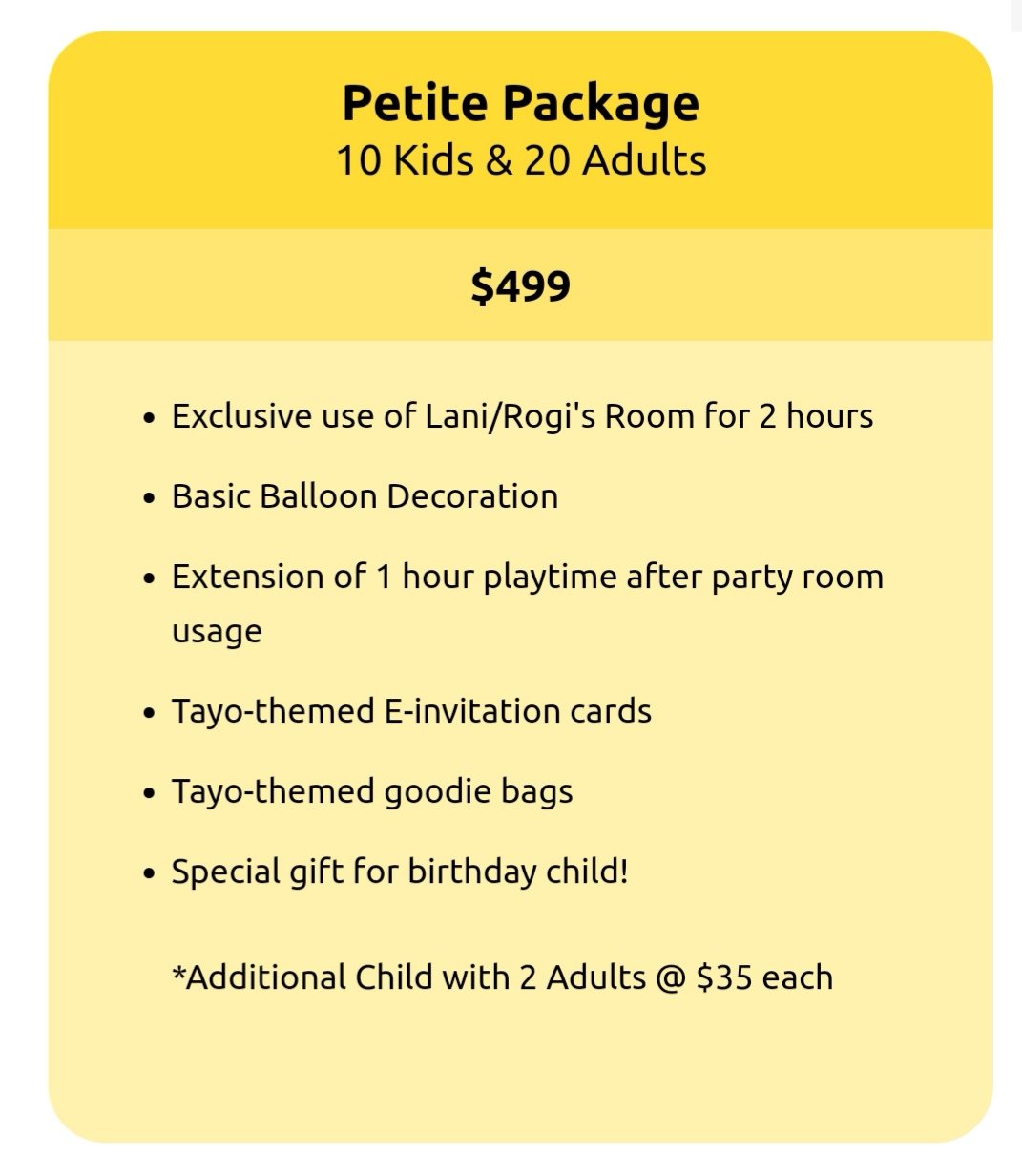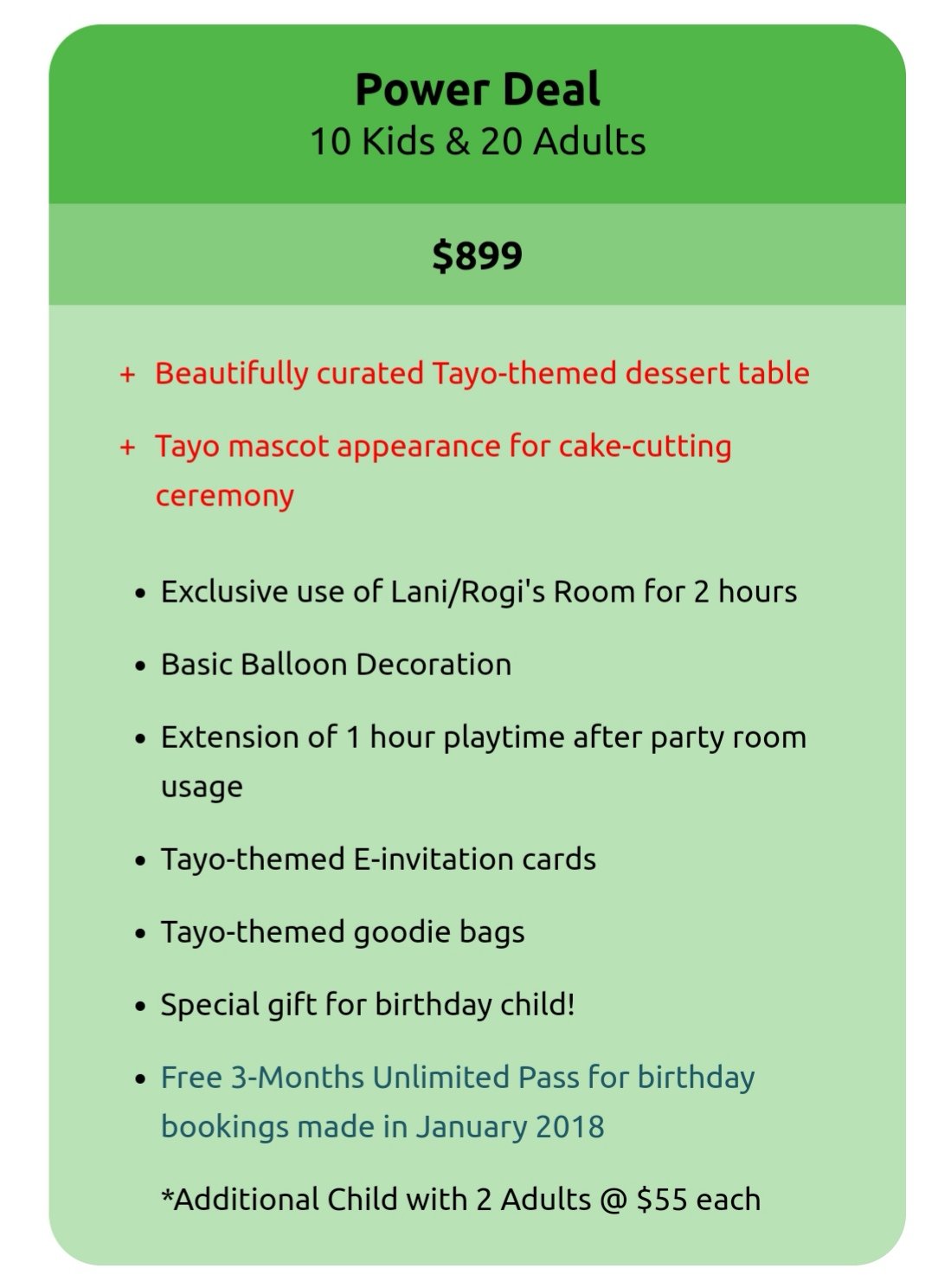 Admission prices are as follows: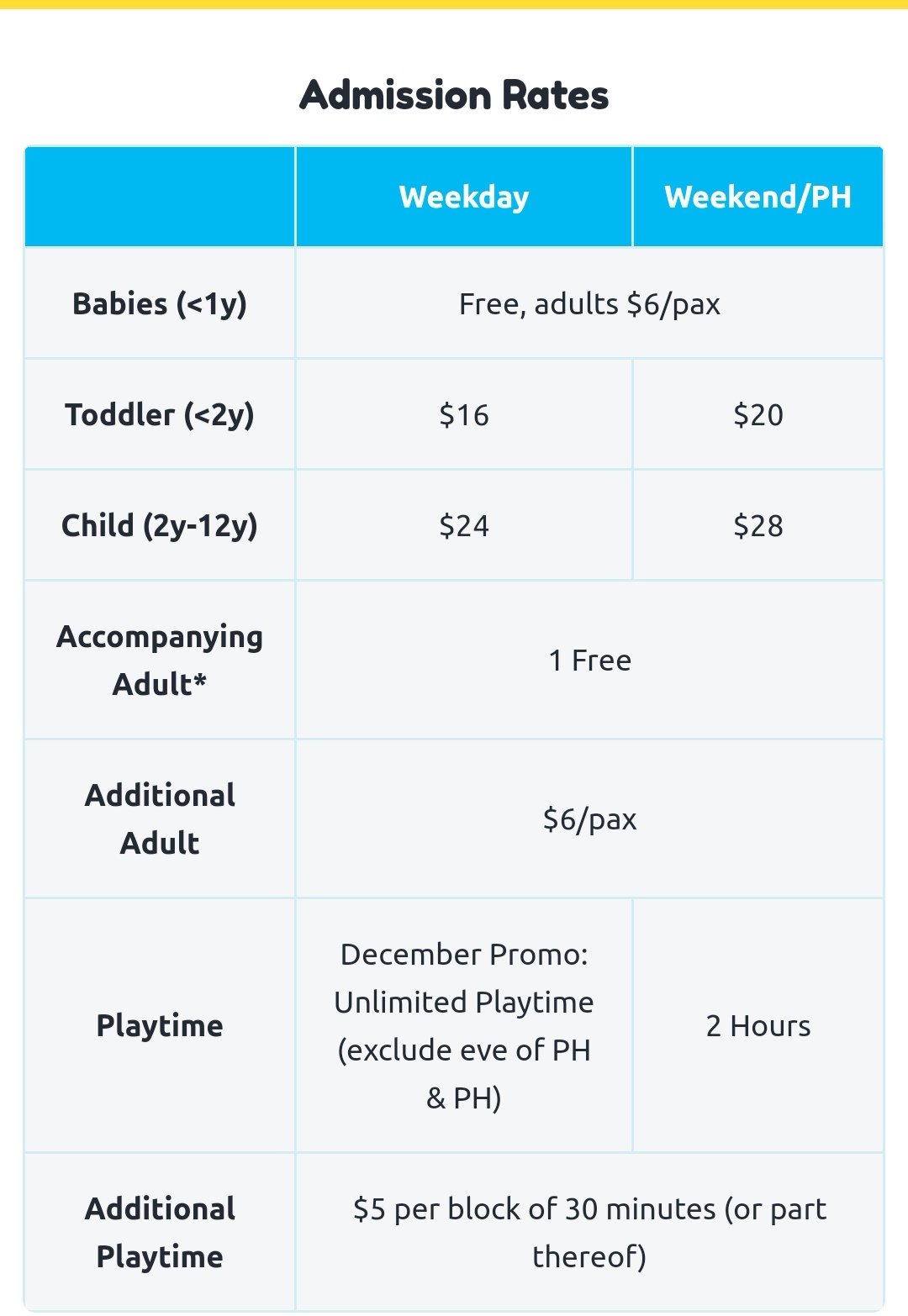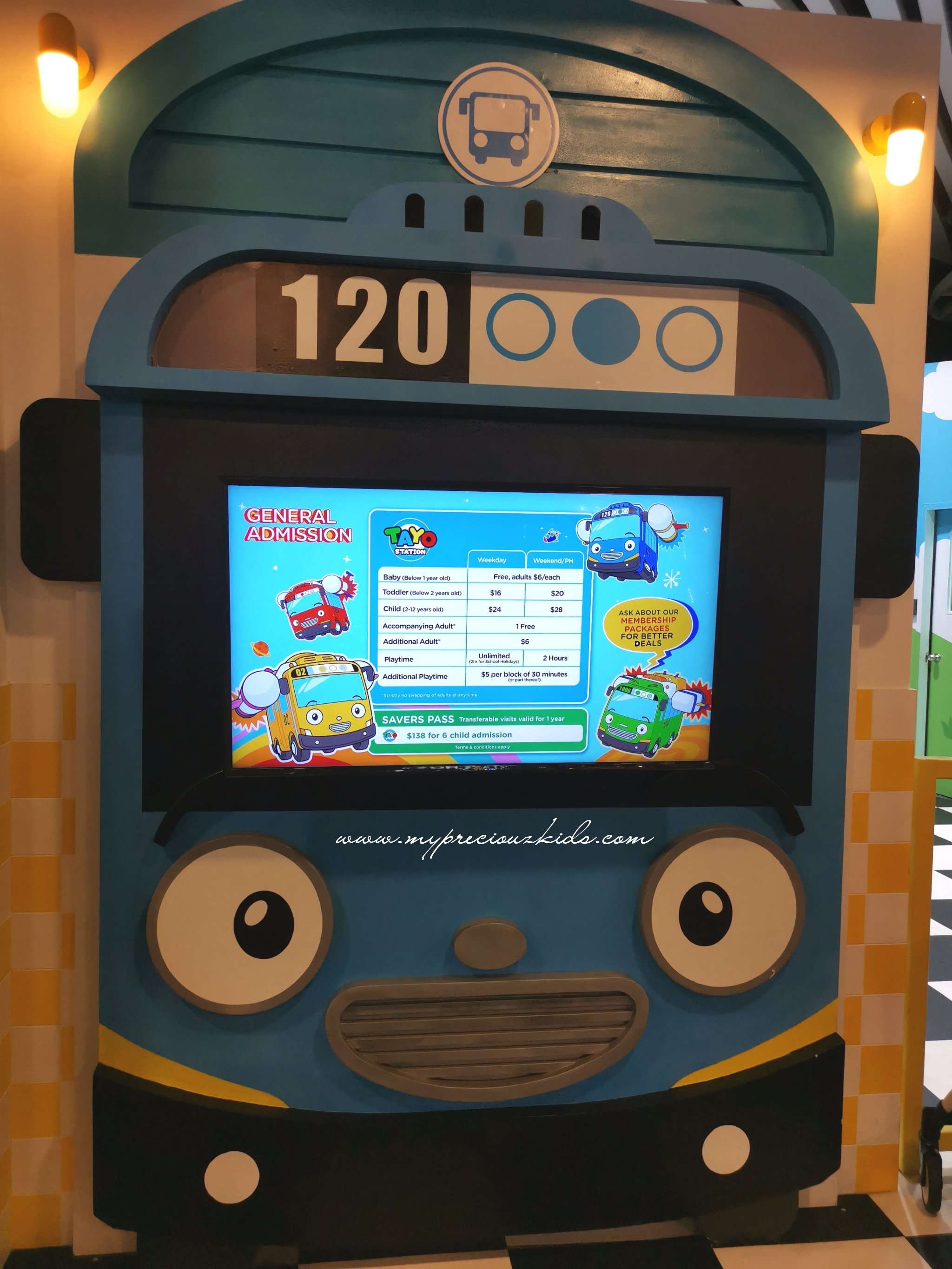 Lastly, there is also a themed gift shop complete with Tayo toys and even Pororo toys at the entrance for all the Tayo and Pororo fans.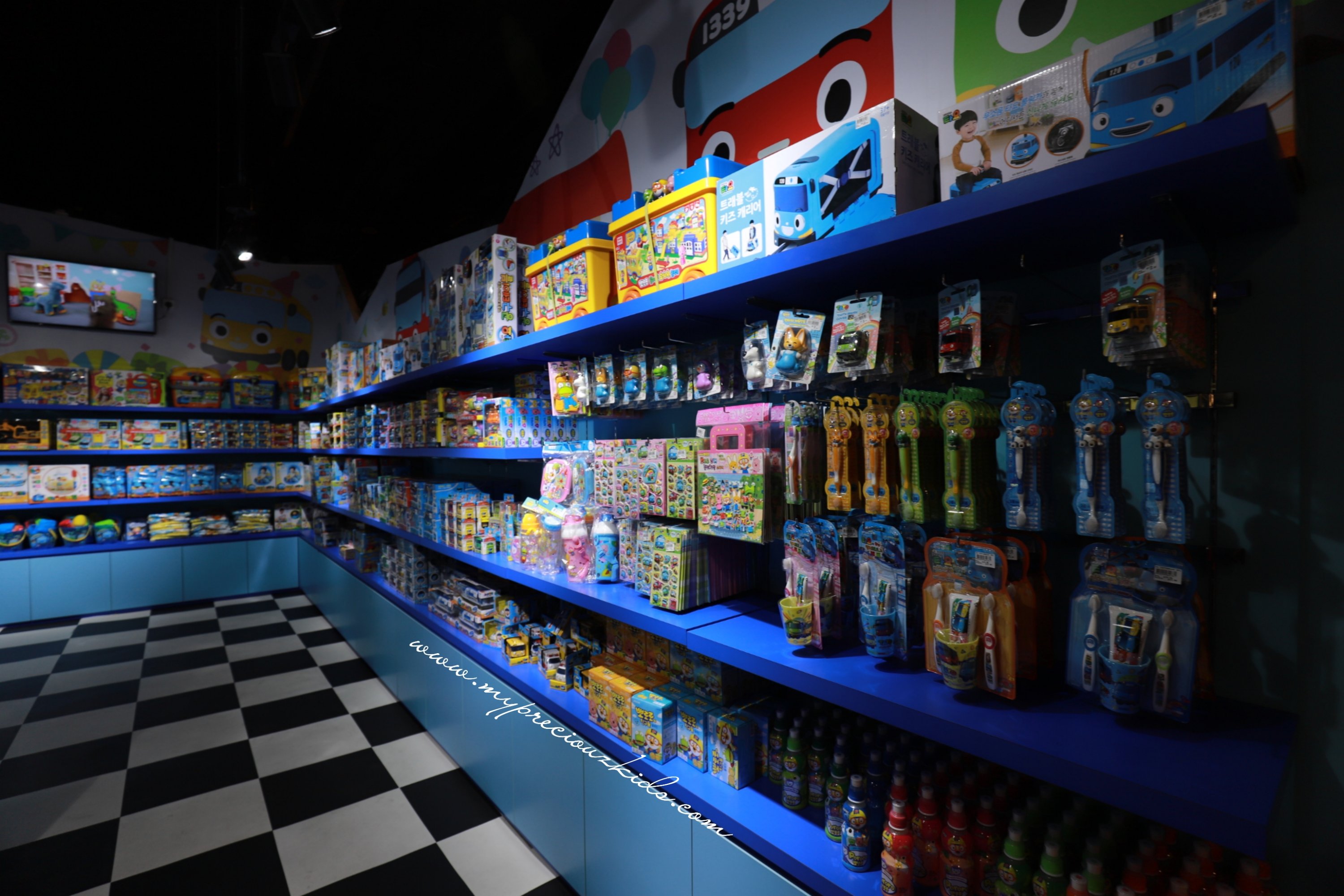 Tayo Station has been designed for kids below 12 years old. I thought it may too kiddish for my soon to be 10-year old but my worry was unfounded. In fact, as there was no crowd on a Friday afternoon, I myself tried the wiggle car and had great fun with the kids at the road circuits. (Parents are normally allowed for kids below 5). Of course the younger ones had the most fun as I lost them the minutes they took off their shoes. In fact, throughout our staycation , the kids had been incessantly asking to go back however we were so packed with activities hence it calls for a visit in due course. In fact, Tayo Station has lined up many activities for the March school holidays, do check out their website and social media for their upcoming activities.
So for fans for Tayo the little bus or kids who loved road circuits, (I don't think there is any playgym in Singapore that boast such a nice and big road circuit, Tayo Station is really worth checking out even if you have to drive all the way from the west to check this out!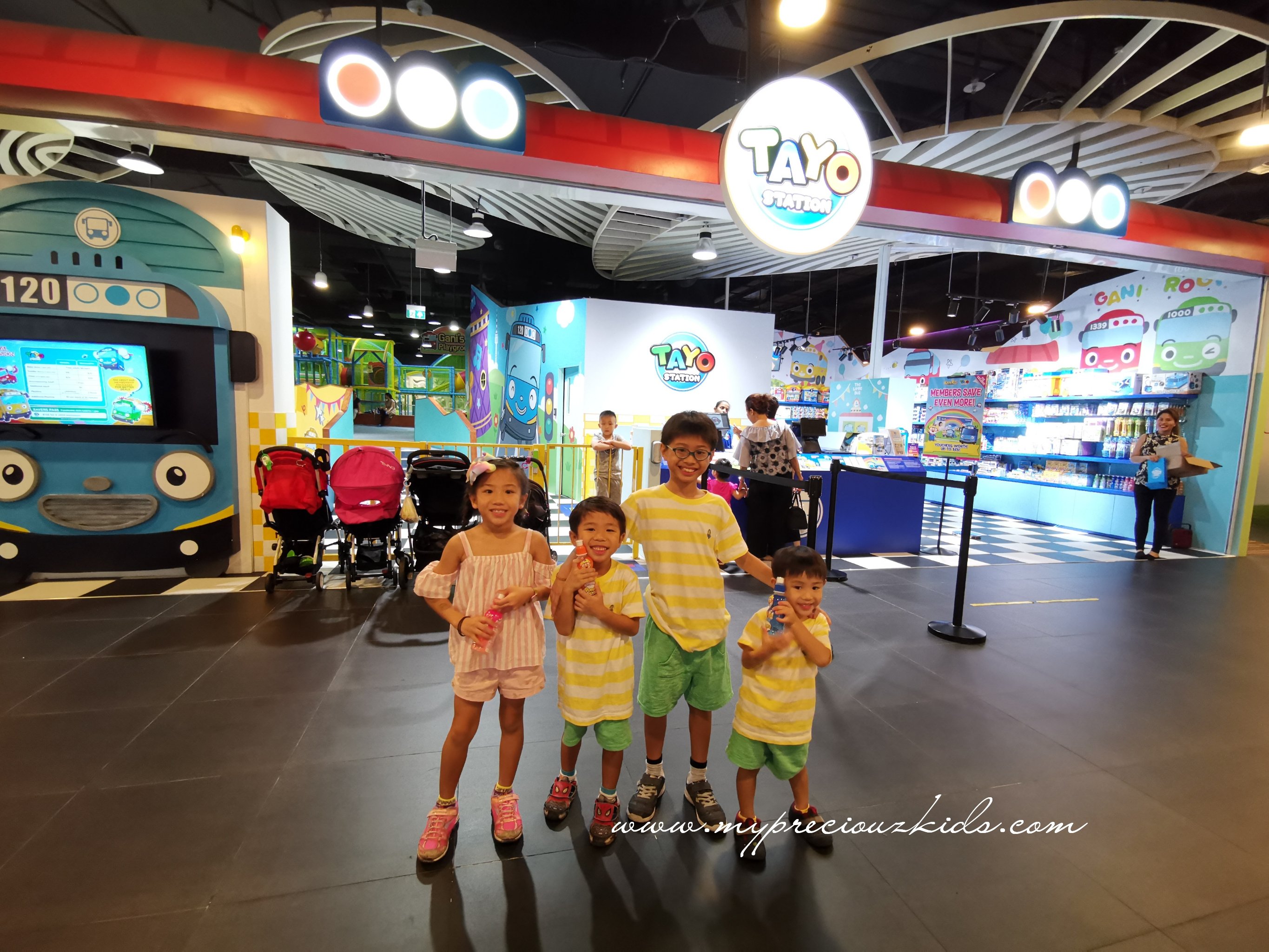 Mon – Fri:
11.00am – 8.00pm
Sat, Sun, PH & School Holidays:
10.00am – 9.00pm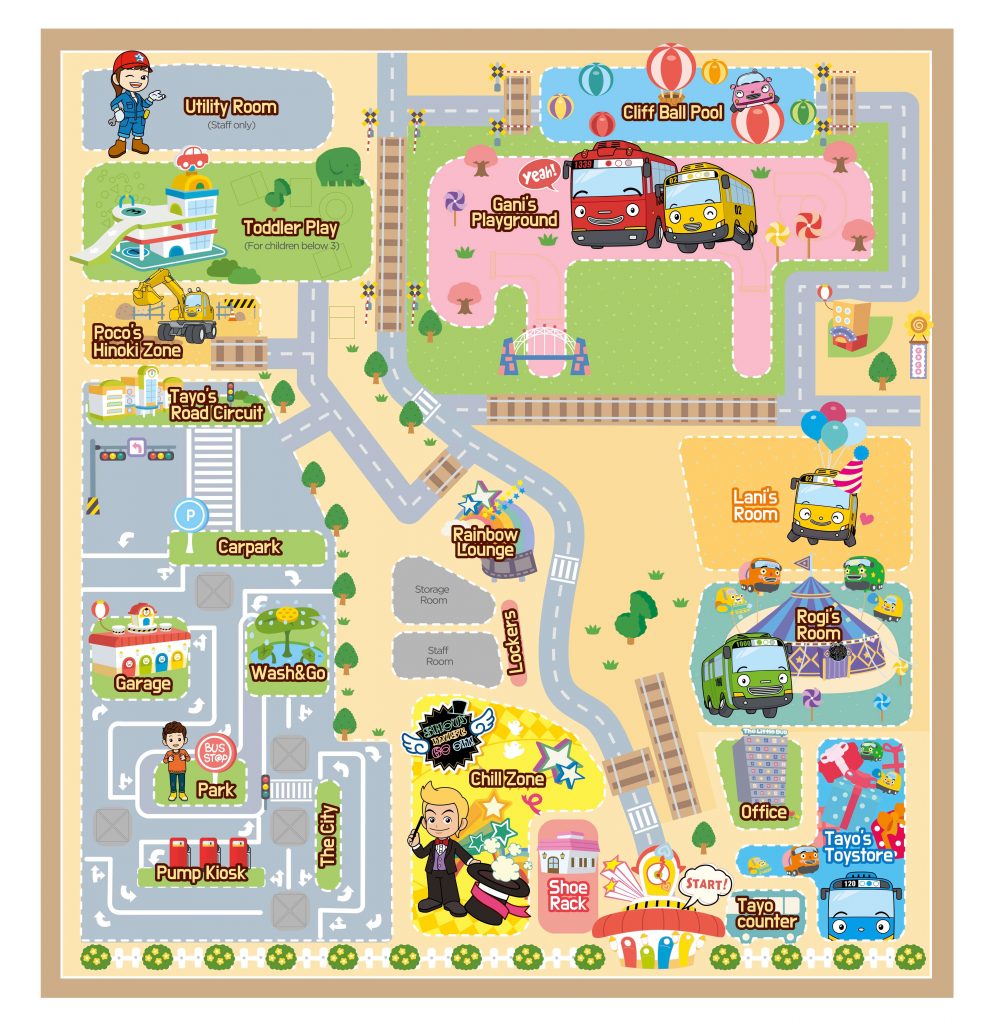 Tayo Station has kindly sponsored 2 sets of membership (worth $56 each) Each membership (inclusive of first free child admission + 1 adult) is worth $50 and including 1 science week activity – worth $6 .
1. Like and follow mypreciouzkids and Tayo Station on Facebook
2. Like and follow mypreciouzkids and Tayo Station on Instagram
3. Tag to as many friends on this IG post (one tag per comment)
4. Bonus for 5 additional chances, repost this IG post with tag #mypreciouzkidsgiveaway
Giveaway ends 10th March 2019 Sunday 2359.
Winners: @eileent @aarti.gargagarwal.7
Disclaimer: This is a sponsored post. No monetary compensation was received. All opinions are my own.
Share the article