Media invite
How fortunate are the kids in Singapore! After last year's all time favourite musical The Lion King , we are blessed again with another Broadway hit Matilda the Musical without needing to fly to London or New York.
It is the very first time in Singapore and even Asia, and for Roald Dahl fans, you don't want to miss the opportunity to see one of your favourite books come to live in an award winning musical.
I actually watched the movie out from Netflix as I just couldn't wait to catch the show and I must say the movie was actually very good after reading the book recently. Watching a live musical is an entirely different level. Albeit the pricey ticket prices especially if you have multiple kids, I am still one for the musicals. All good musicals are worth every penny and they don't come by to our sunny shore that often. (The Lion King took 7 years become they came back). The musical does not follow the story line strictly, hence for those who has read the book or watch the movie, there are still surprises in store for you!
For some interesting facts about the musical and a pictorial backstage tour, see this post.
5 reasons why you should bring your family to catch Matilda the Musical
1. Strong messages and values behind the story
Throughout the musical very strong messages come across to the audience through the lyrics of the musical
-when life's not fair you doesn't mean that you have to grin and bear with it
-and if its not right, you got to put it right
Simple yet powerful and kids are able to relate to these messages.
Matilda has used her voice, her intelligence and her courage to fight those who try to intimidate her – her parents and Ms Trunchbull. Yet she is overcame them by being even stronger in mind. She fights for her rights and of those of her friends and Ms Honey despite being faced by a larger than life character in the form of her school headmistress, Ms Trunchbull.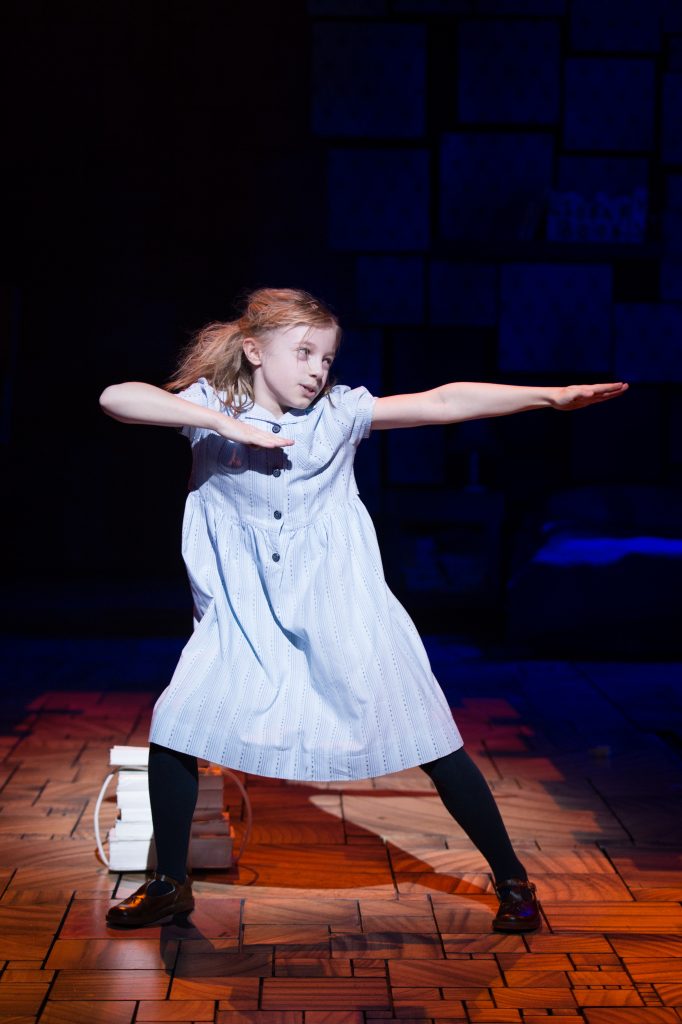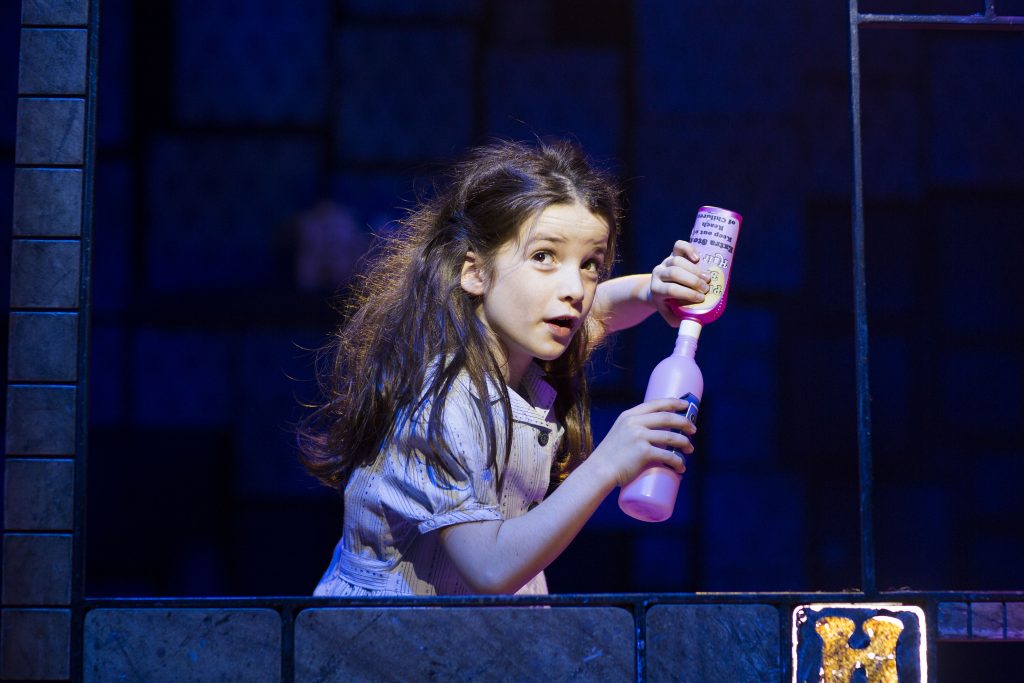 2. The music has left a strong impression in the audience despite not being as recognisable as some other more popular musicals
The music may not be as recognisable as The Phantom of the Opera or The Lion King but the tunes are so catchy and the kids can relate to the lyrics to them easily. Even as I am hearing for the first time, I can definitely huming the tune of When I grow up and Revolting children after the show! Now it is in my spotify playlist. There were 3 SPECTACULAR acts in the musical which are magnificiently choreographed, totally world class! (won't elaborate too much so as to not to create a spoiler) . If I need to pay to watch the 3 spectacular scenes which were the one at the Crunchem Hall gate, the swing scene and the revolting children in the classroom again, I would!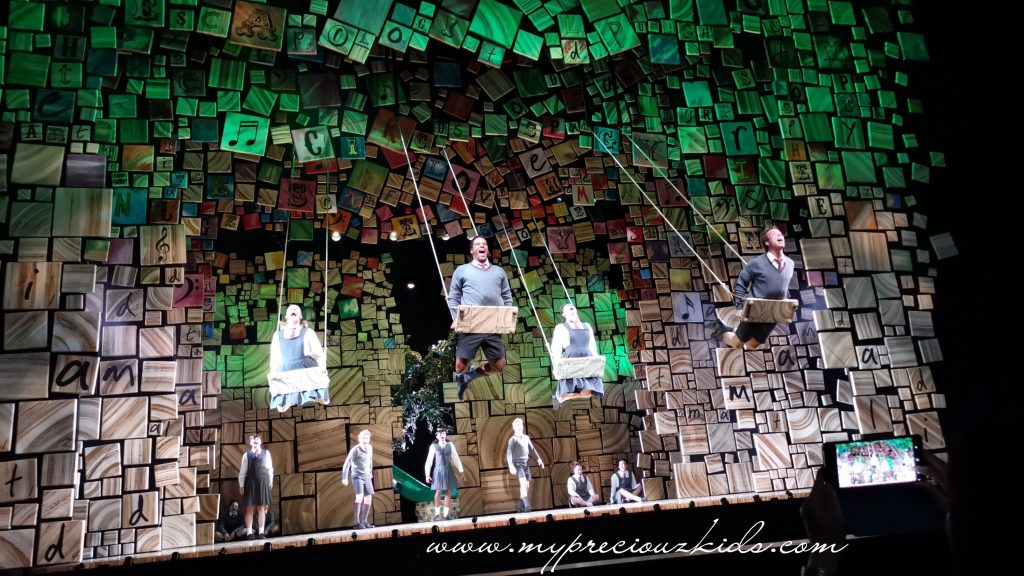 3. A strong and intelligent female protagonist rarely seen in musical
The musical feature a strong and intelligent female protagonist (fun fact: the shortest female lead in West End ). It is not very common to see such a strong and pint-sized female lead. With the small size played by young talent instead of an adult renders the musical a bit more magic. Messages that you're never too small to stand up to bullies, there is magic inside all of us if we focus really, really hard, and that books are the most beautiful kind of love are seen throughout the show.
The only thing I must pre-warned you, the reason why my two younger kids did not follow along was they were very scared of Ms Trunchbull character in the movie (easily one of Roald Dahl's scariest villains). That said, I must say she is less scary in the musical, in fact she is verging on being comical at times and it is big J's favourite character. My older two kids absolute love the story through and through. So I would say that is good from 6-ish year old onwards especially if they have been introduced to this very beautiful story from the master storyteller as they will be able to enjoy the story more. The entire musical last for 2.5 hours including a 15 minutes interval.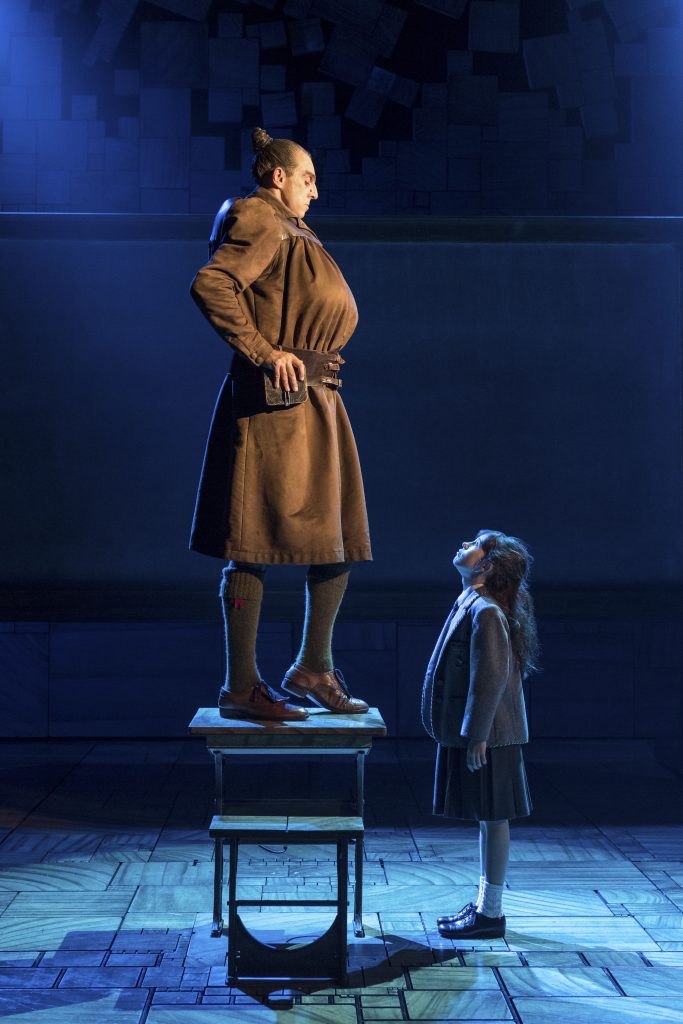 4. You dont have to travel abroad to catch the award winning production
I have seen friends bringing kids to UK to catch Matilda the Musical but we are a lucky bunch thanks to Base Entertainment to bring the show to Asia for the first time and in particular Singapore.
As I sat there at the Sands Theatre catching the musical, I am thankful I call Singapore my home, for having such beautiful venue to stage world class performances and for companies like Base Entertainment Asia which believe this musical will be well received in Singapore. In words of the CEO of Base Entertainment Chantal Prudhomme, she had watched it more than 5 times abroad and loved it every time she watched, and yes we loved it very much too and we got to watch this without having to travel abroad.
5. It's like how deep an impression Sound of Music left in my childhood, this musical has done the same to my kids
I think its the stories/musicals involving children are those that kids can relate and remember most in their childhood. I watched Sound of Music uncountable times during my childhood and remembered the show fondly. I believe Matilda the Musical has left a very deep impression in my kids' childhood memories with the strong messages that is being sung throughout the show.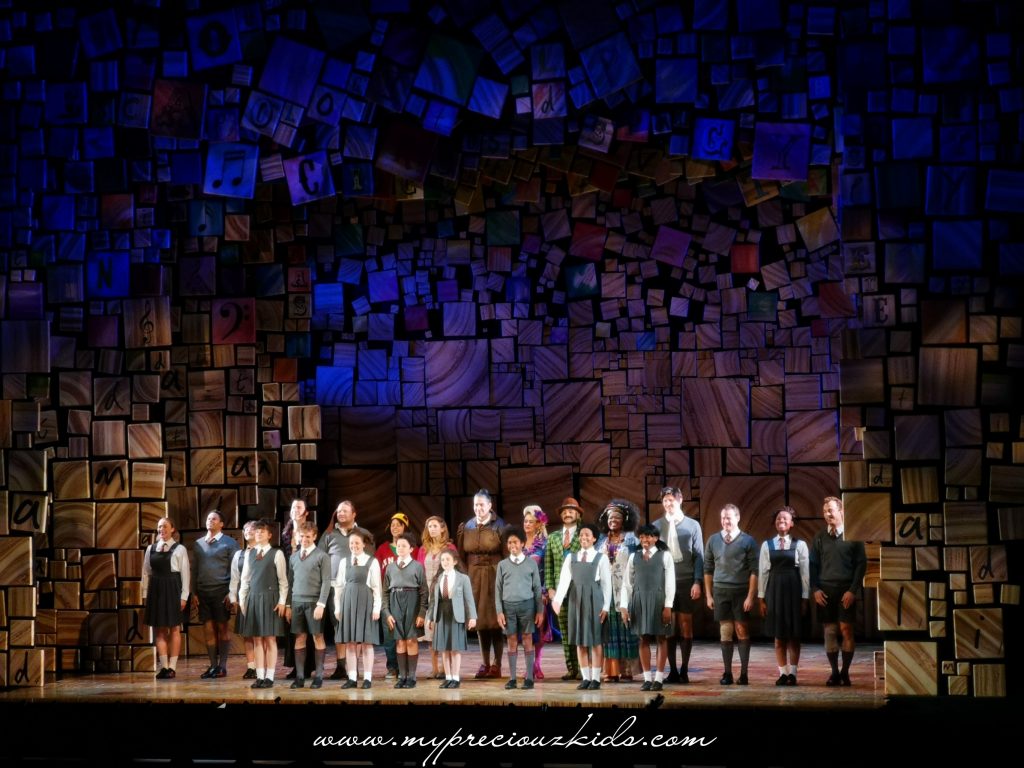 Do come slightly earlier as there are lots of photo ops around the theatre where you can do the Matilda pose and with the alphabet blocks seen throughout the show.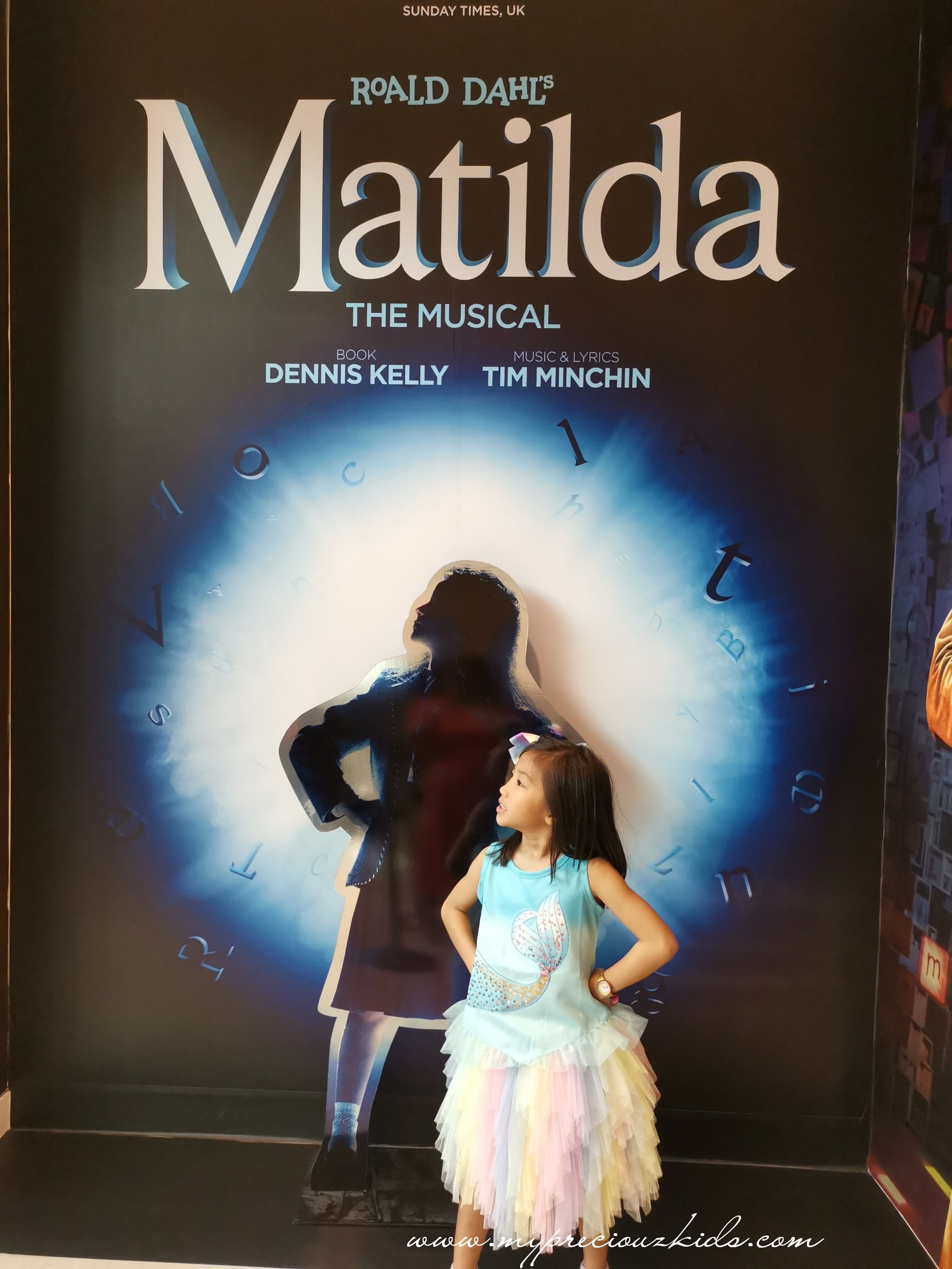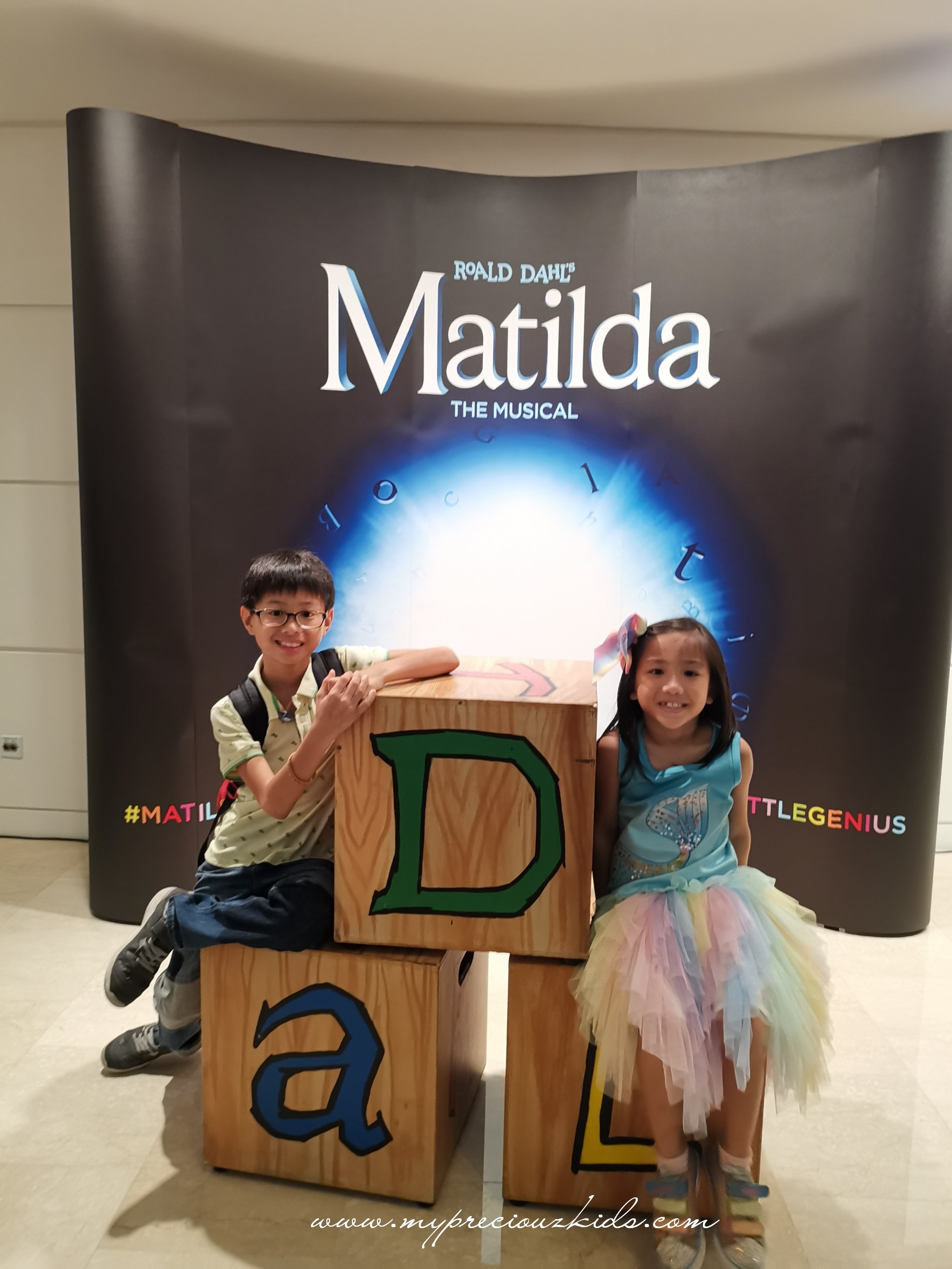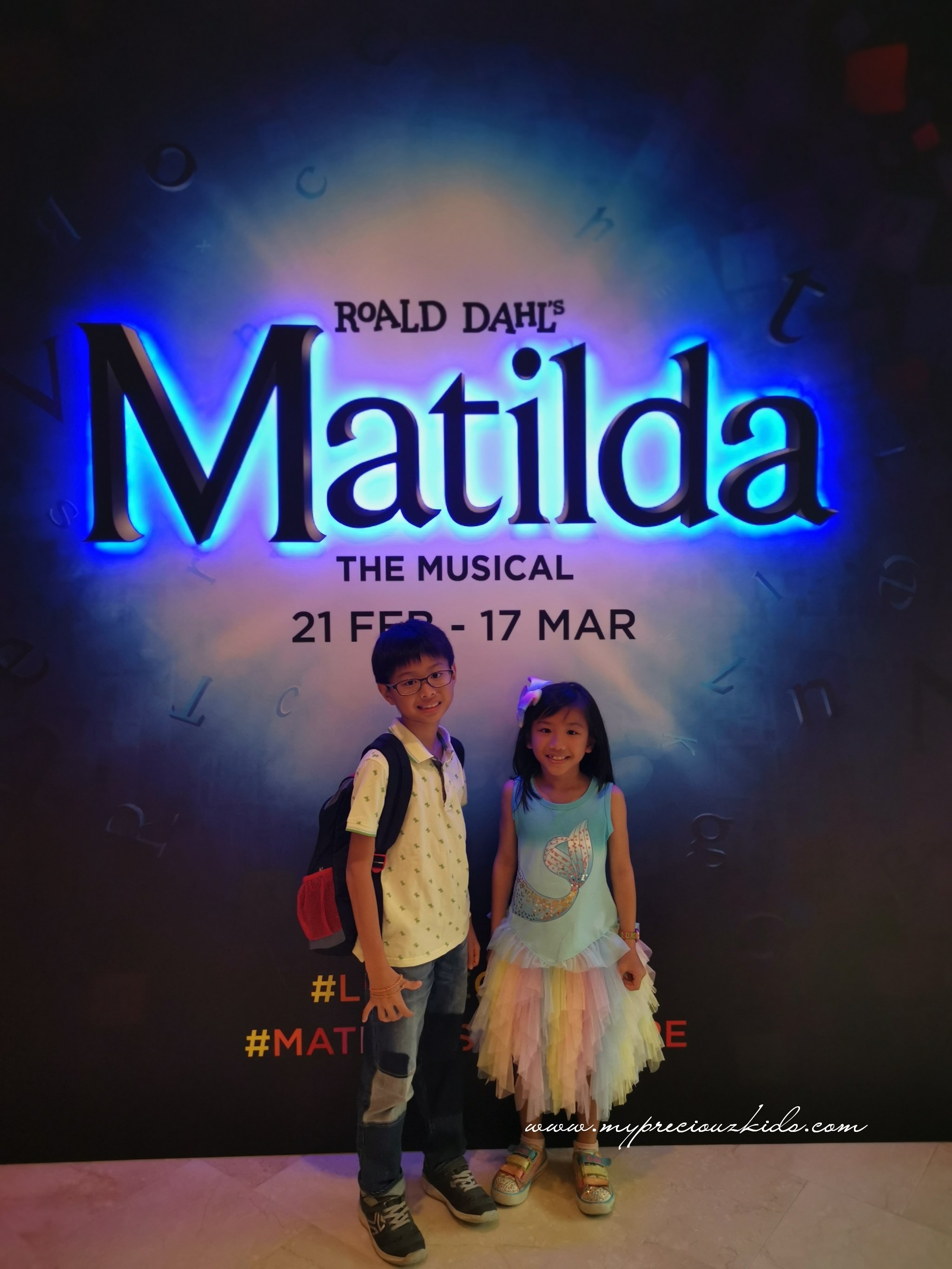 Matilda The Musical
Venue: Sands Theatre @ Marina Bay Sands
From: 21 February 2019 to 17 March 2019
Showtimes: Tue – Fri: 7.30pm | Sat: 2pm & 7.30pm | Sun: 1pm & 6pm
Prices: Tue – Thur: $68 – $178 | Fri – Sun: $68 – $198 (excluding $4 ticketing fee)
For booking, click here.
Share the article