I don't think there is any lady who does not love fresh blooms, Favflorist , is an  online florist in Singapore  famed for its fresh flower bouquets from as low as $21.90, using only the latest and freshest flowers, free of pesticides and each creation is intricately designed by experienced florists. 
Flowers are for all occasions, coincidentally my anniversary was round the corner, hence I thought a flower and cake combination would be a lovely anniversary gift. My anniversary celebration had been always been an after thought, but we do want to do something we remembered by. One year, we had a staycation and celebrated over dinner at the hotel's restaurant. Last year, was the most memorable as it coincided with my business trip in HK, so my husband flew over and we had a romantic dinner overlooking the HK harbour. 
This year being the unfortunate year (even dining, we have to be on separate tables as we are a family of 6), I wasn't really in a mood to plan an extravagant dinner nor staycation so I was really looking forward to this arranged gift from Favflorist (thank you for making my anniversary a memorable one) to commemorate our wedding anniversary.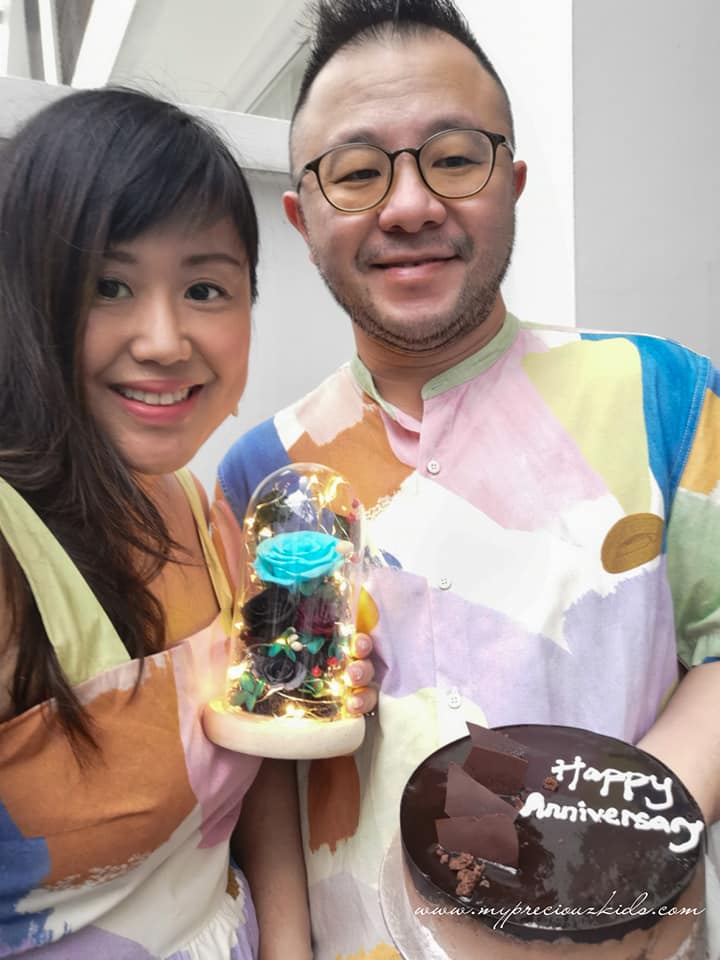 I was about to choose a pink bouquet until I saw their unique flower dome. Very often I feel sad when my bloom withered and dried up. I never own a flower dome before, so I thought instead of the usual fresh blooms, I opted for a flower dome bundle with a 6-inch cake to commemorate my 13th wedding anniversary. They have more than 10 types of flower domes, I had a hard time choosing the flower dome that I like as they were all so pretty. After deciding on my choice of flower dome, next I had to choose the cake (more than 30 types to choose from) of my choice – so being a chocolate lover – this was easier than choosing the flower dome! The cakes are sourced from Whyzee , which I also reviewed it before here , no-frills good quality cake. 
Their preserved flower domes has been beautifully created.. The best part of this flower dome is the beauty can be admired for a long time. They even have LED lights to bring out creation and can be a home decor piece in itself. So I have kept it by my bed side as a decor piece and even as a night light!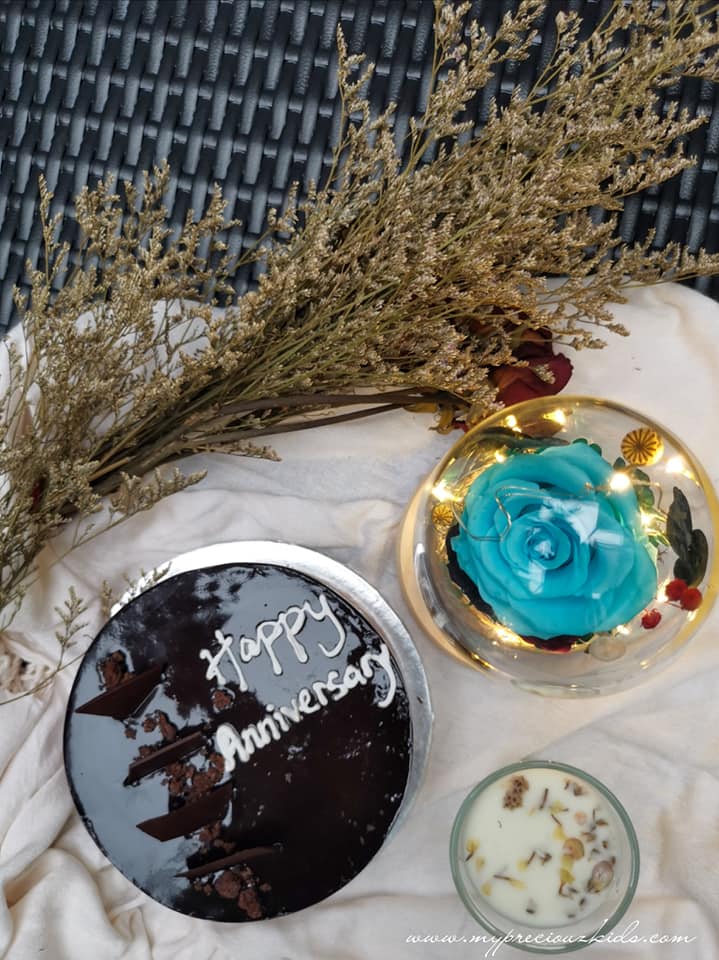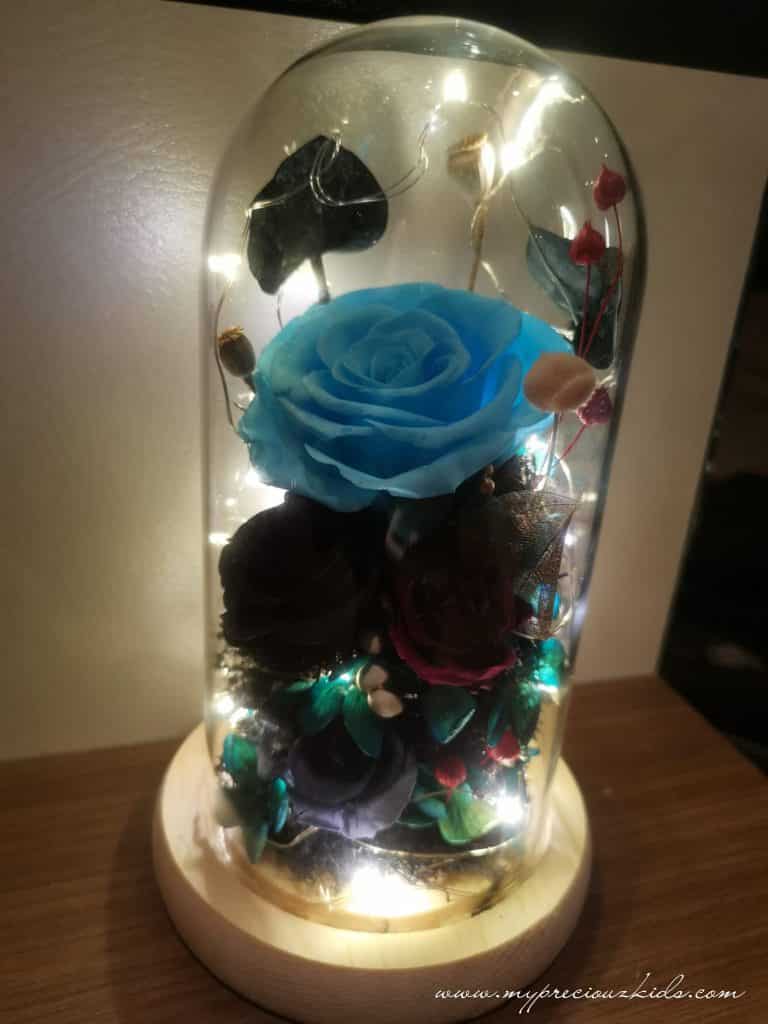 really pretty at night by my bedside with LED lights switched on
The delivery was within a 3-hour time frame and it came during the assigned time slot, good service delivery. The flower dome came in beautiful black box (perfect for gifting) and cake arrived still chilled.
They also have different bundles like fresh flower with  cake, or flower with balloons beside the bundle I had ordered, if you prefer fresh flowers instead of flower dome or balloon instead of cake. They offer free same day  flower delivery in Singapore  for all orders even for the cheapest of orders, so if you don't really want to splurge they offer very affordable bouquets., 
Favflorist
Share the article