I have a love and hate relationship when it comes to birthday cakes. Annually, I would need to order at least 4 cakes , 1 for each kid or even more as we also celebrated their birthdays in the child care as well/ In my earlier years of motherhood, I was fascinated with fondant cakes as they were all so pretty in photos and in real life however, when the parties were done and dusted, no one ate the fondant layer and it was all thrown away, the remaining cake was often much lesser due to the thick fondant layer covering the entire cake.
Then in recent years, I changed my allegiance to 100% customised cream cake, with decor all done with cream mainly so that there is nothing to be thrown away, all consumed – no wastage. But often, I had to crack my head what design to do, as I wanted the cake to suit the theme of the birthday celebration.
As the kids get older and after more than 1 decade of celebrations, I have tried all themes possible (esp for boys, superhero, cartoons, etc I have done it all), this year's celebrations were "themeless" , so I can just order any random , off-the-shelf cake without any customisation.
For younger boys' joint celebration held on Sunday, 14 June (small C turns 5 on 14 June, and small J turns 7 on 18 June), they requested for an ice cream cake – so I ordered a full of gummy bears ice cream cake -nothing fanciful like in the past year due to subdued celebrations , no thanks to Covid.
With all celebrations on Sunday done and dusted , the thought of ordering small J's a cake for his actual day slipped my mind entirely until an invite by Whyzee cake shop on 17 June to give their cakes a try. Call it mind-reading or just plain coincidence, I asked if it could be delivered the very next day as it is small J's actual birthday (my past experiences, I had to order a few weeks in advance , no last minute business else no cake!) and guess what, Whyzee even do 1 hour delivery (for cakes, really)
The 1 -hour delivery service is not just 1 or 2 cakes but a very good variety from mango, strawberry shortcake, black forest , rainbow cake, cheese cake – I am certain you can find one of your liking – pretty decent list with classic favourites too!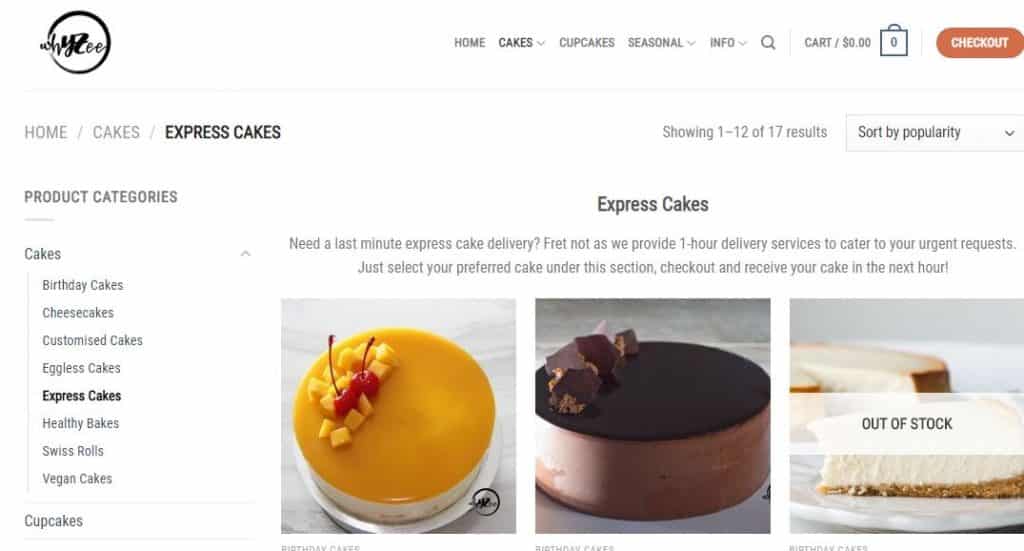 As I had more than 24 hours between my order and the celebrations, I thought I should also look at the main list to see if there is something more interesting to try and still make it for next day delivery -there was not an inch of doubt, it has to be the Kit Kat M&M cake (which was delivered on the last slot the next day, I ordered quite late into the previous night).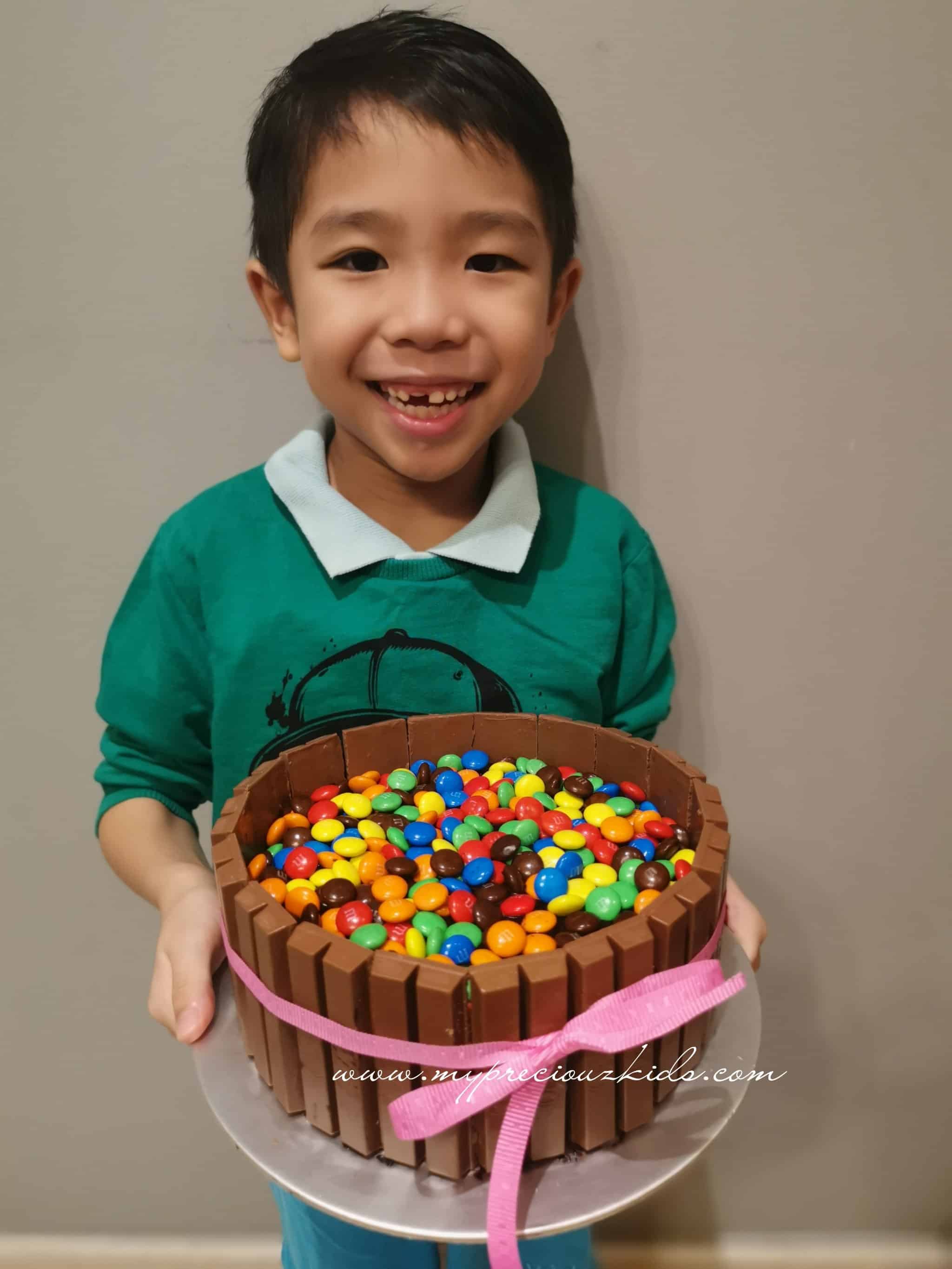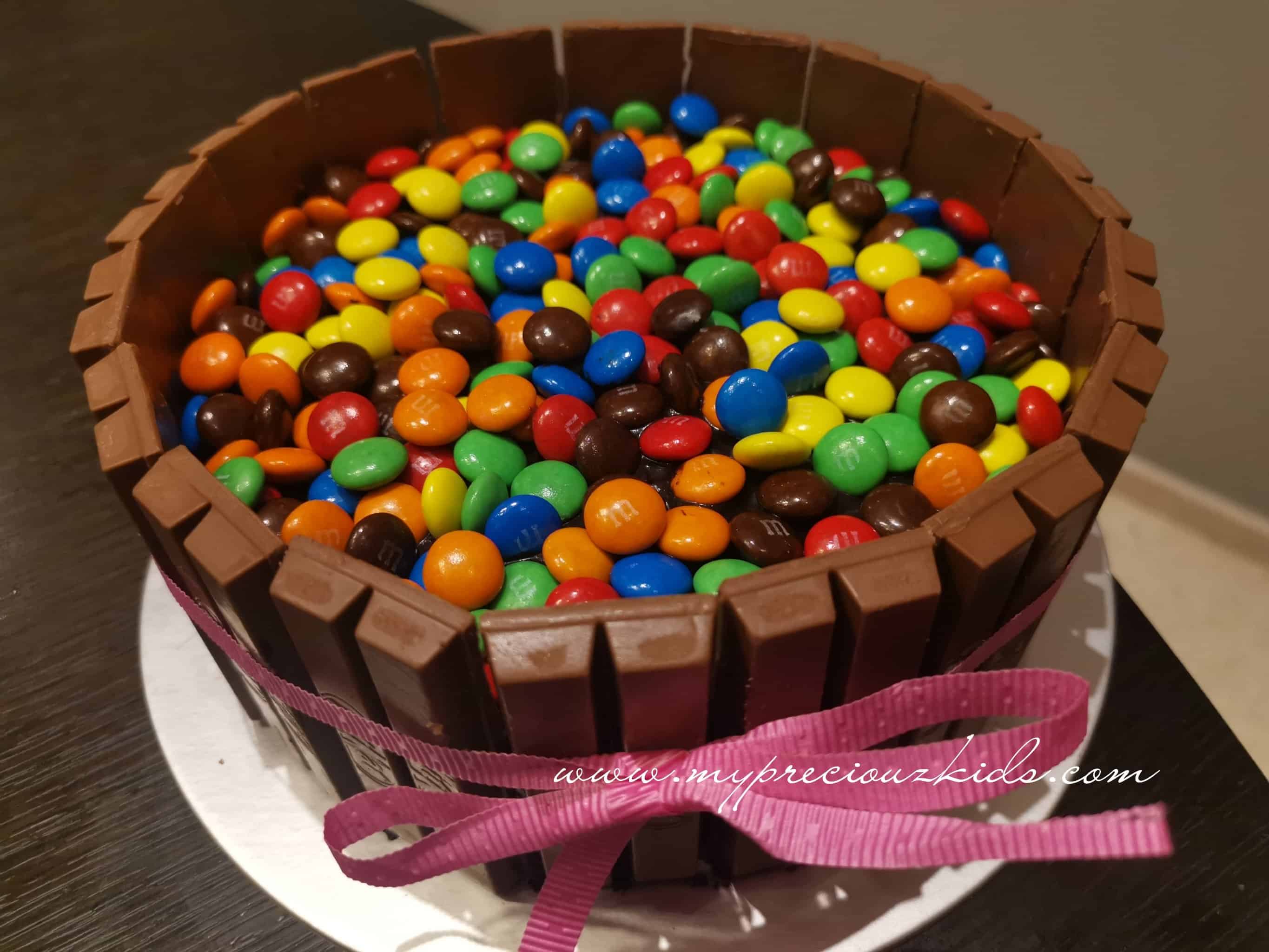 The real cake looks even nicer than on the website, border all lined with Kit kat and M&M filled the entire top surface of the cake! I don't think any kid wont be floored by the mere sight of M&M, Kitkat and chocolate cake!! It is like the dream cake of any kid!
The cake passed the look test, now it is down to the taste test, would it be like the fondant cakes i used to order – nice to see, but taste so-so. There were 2 choices of flavour for this variant – vanilla or chocolate – being a big lover of chocolate, I chose chocolate over vanilla and my choice is like the arrow hitting the bull-eye. Moist,fudgy, not overly sweet (it will be if you eat with the M&M and Kitkat ) but on its own, it is just a decadent chocolate cake! All orders come with complimentary cake toppers and candles – just note in the option before carting out.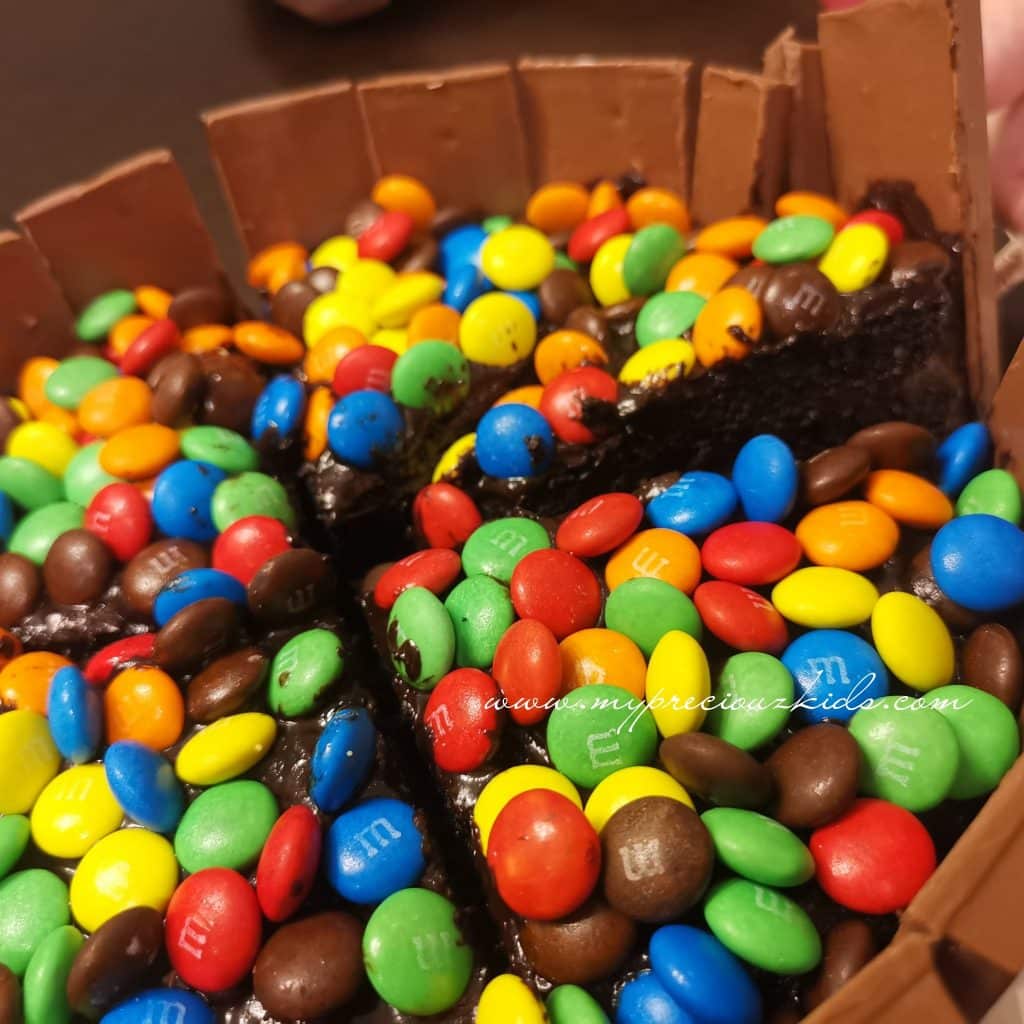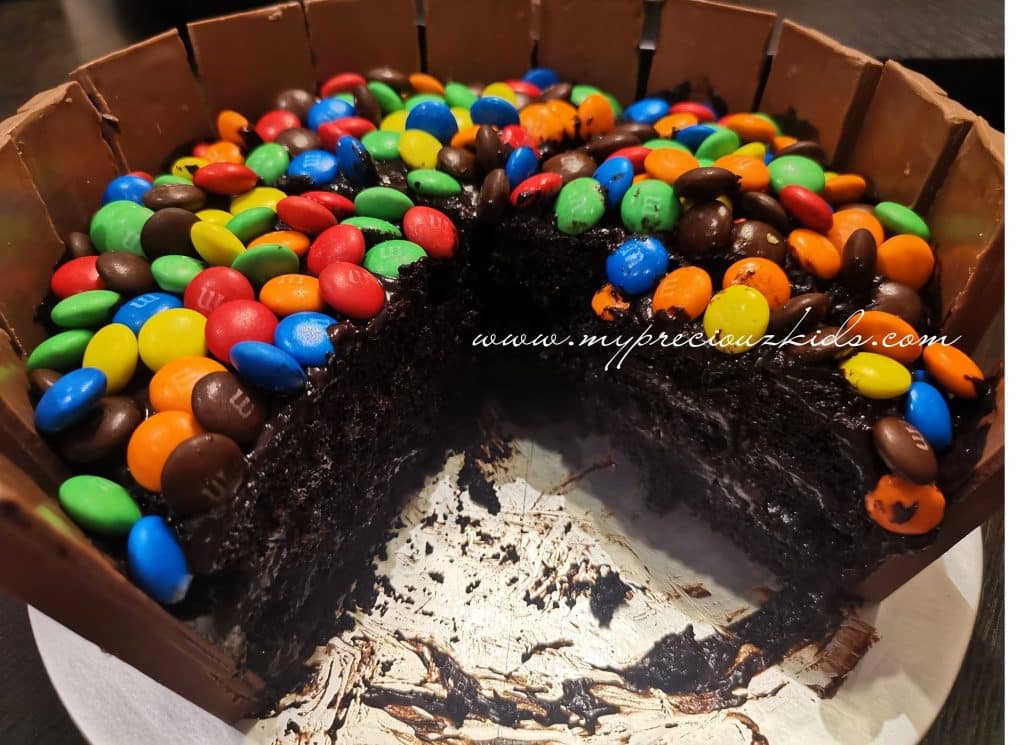 A bit about Whyzee cake shop, they are an artisanal cake shop located at Clementi . They only use premium ingredients , offers only freshly baked cake with no preservatives. They are also offer eggless and vegan cakes too! They are operating on a totally online model through their website at www.cakedelivery.com.sg with 6-inch cakes starting from as low as SGD 39.90 (there is a delivery charge of SGD10, no self collection ,free delivery for orders above SGD 80) . For 1 hour express, the delivery charge is SGD 25 – I would definitely pay for this in order not too miss the actual day celebration – no one like to receive the cake a day late.
Quote JAIMECHAN15 for 15% discount off all orders with no minimum purchase, with expiry on 31 July 2020.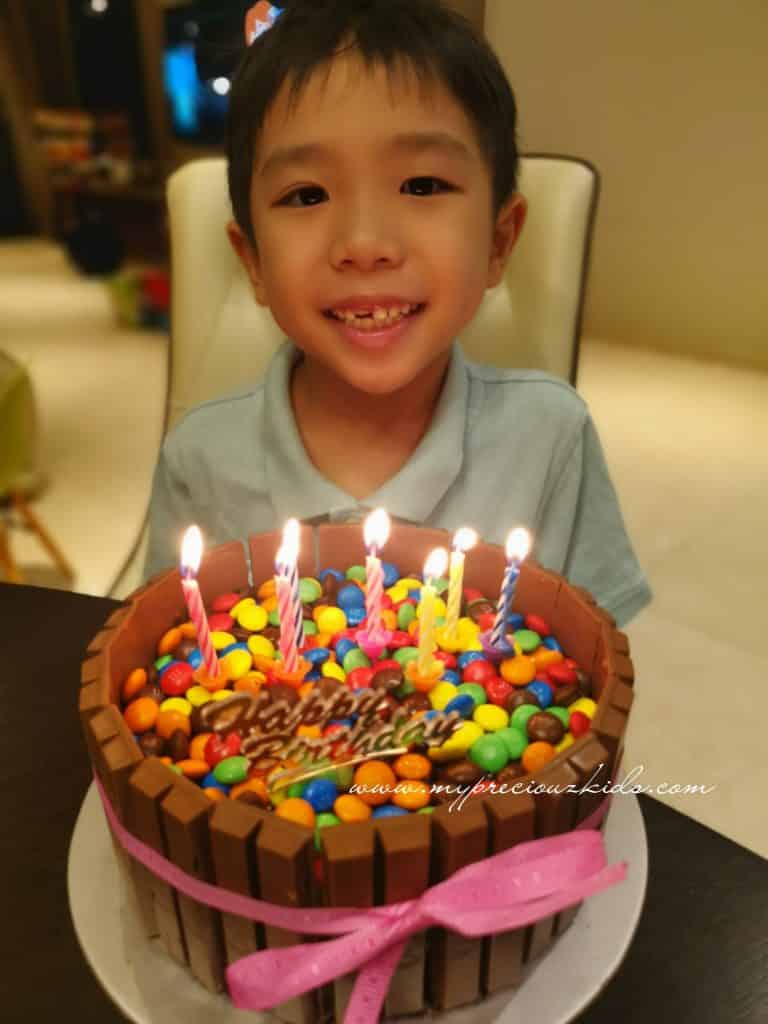 Disclosure: This is a sponsored post. No monetary compensation was received. All opinions are my own.
Share the article