With the deluge of durian resellers in the markets and every one is jumping onto the online bandwagon to sell durians (I even heard of beauty stores selling durians), who do you choose from. Of course, there are the old-time favourites but some of them are not so nimble in terms of fuss-free ordering and delivery. With the prices getting more transparent online, how does the quality differs from the famous one vs the newer online vendors?
Here comes website like Best in Singapore which get durian lovers like me to try out the current offerings in the market. They sent me 3 different variants of durian to try from Durian Delivery. I have not had my share of durian since the season starts – so this is my first time trying durians from this season's harvest.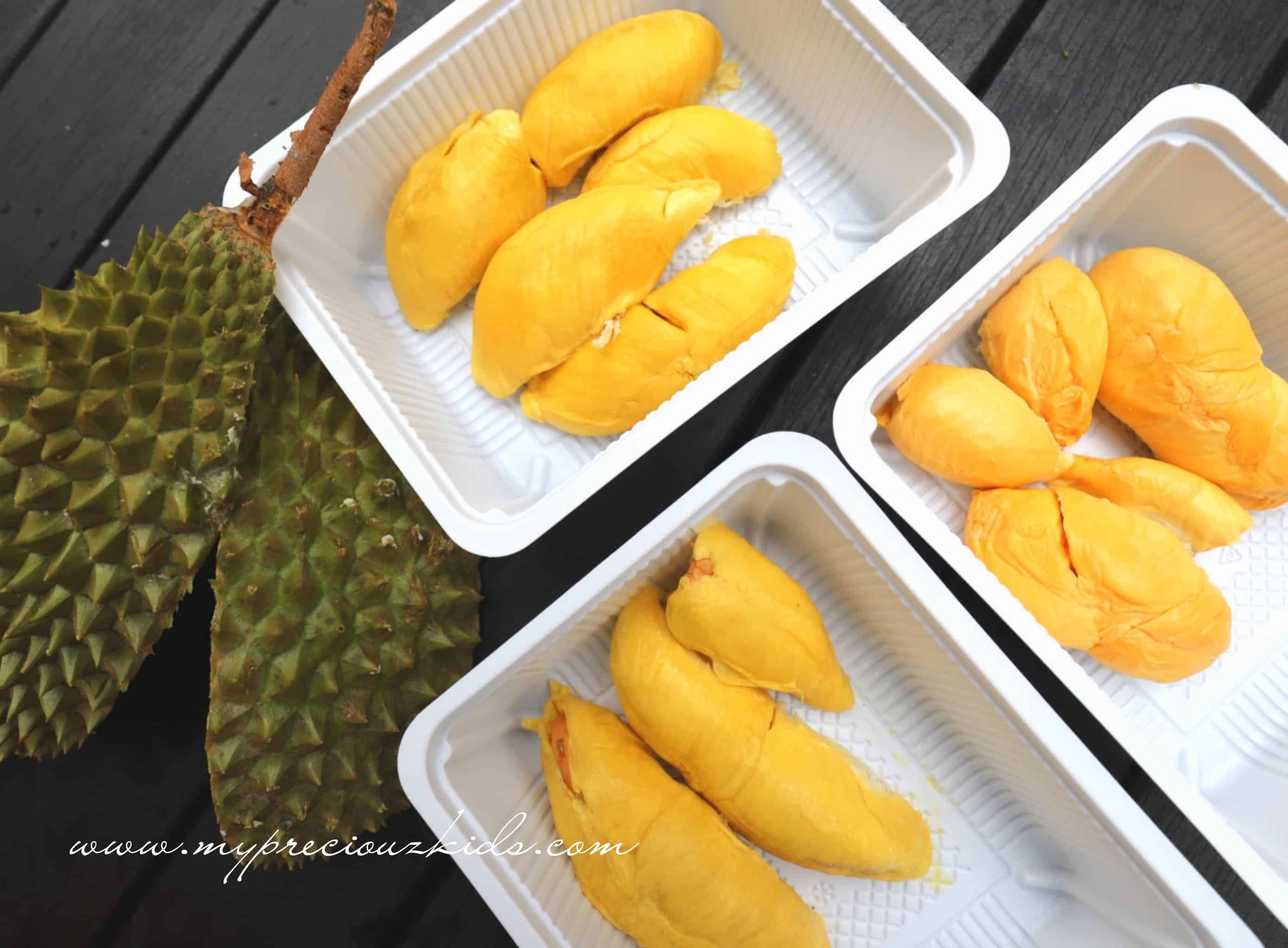 I was gifted 3 types – red prawn, Mao Shan Wang and Black gold (each 400g) to sample. I love all kinds of durian frankly, no preferences but when you put them side by side in 1 tasting- of course I will have my preferences. Clearly, to me the red prawn was far less superior and had a bigger seed / ie less meat. Taste wise, it is more subdued as compare to the other 2 – two cousins of mao shan wang. Taste wise for both mao shan wang is similar -, bitter and sweet and a complex rich after taste. The black gold was "thicker and creamer" and I felt more full after 1 seed as compared to the rest.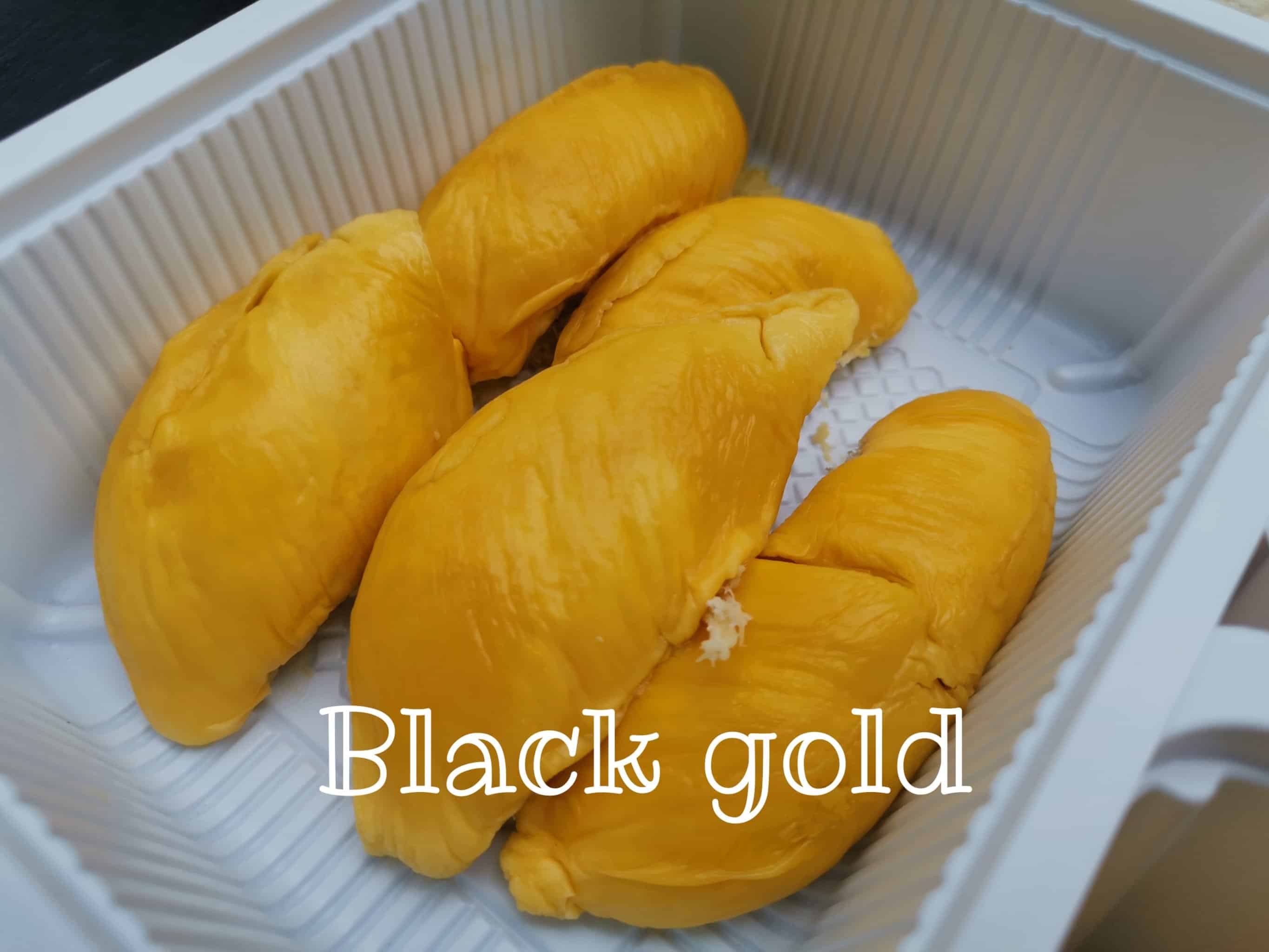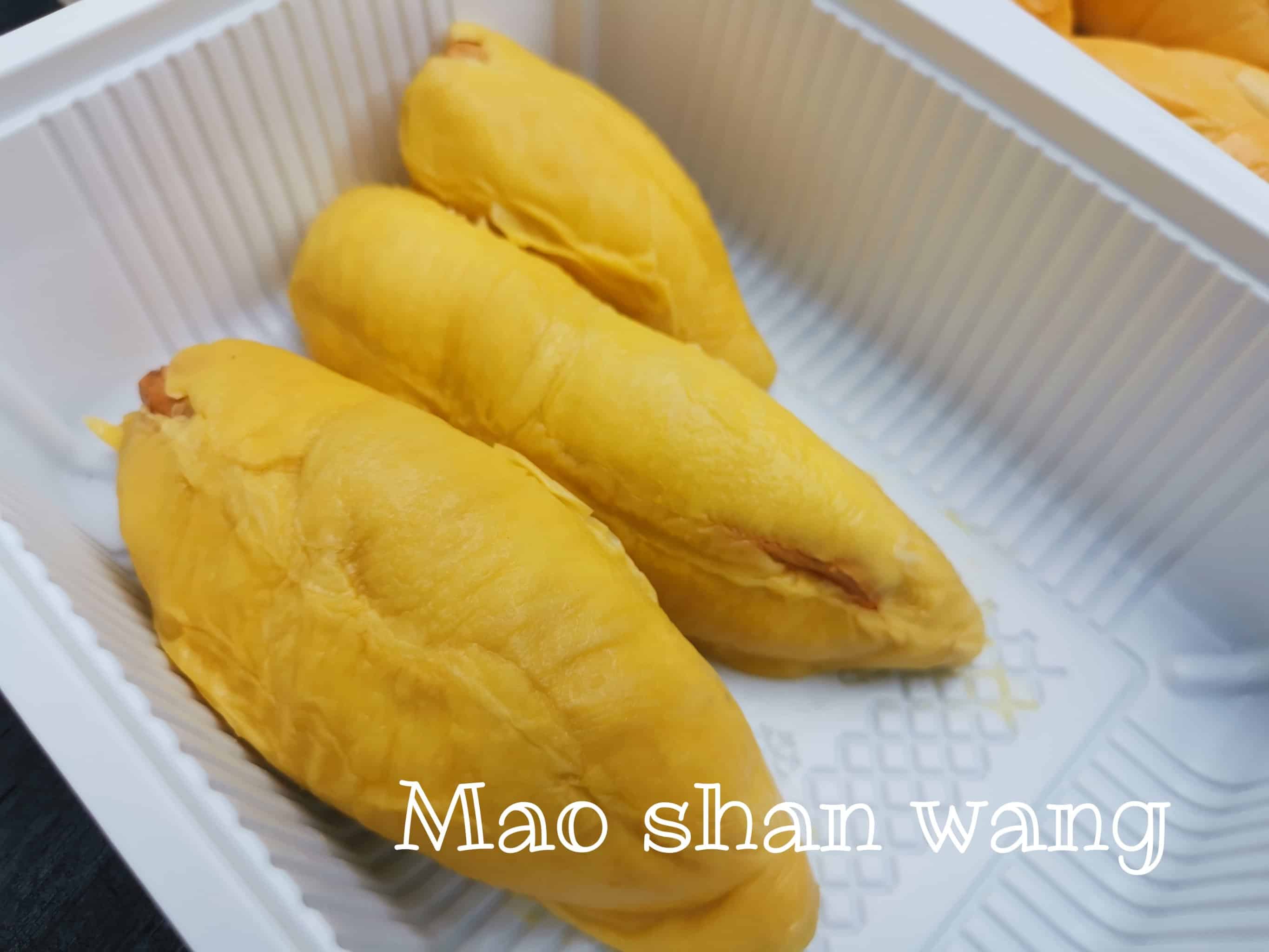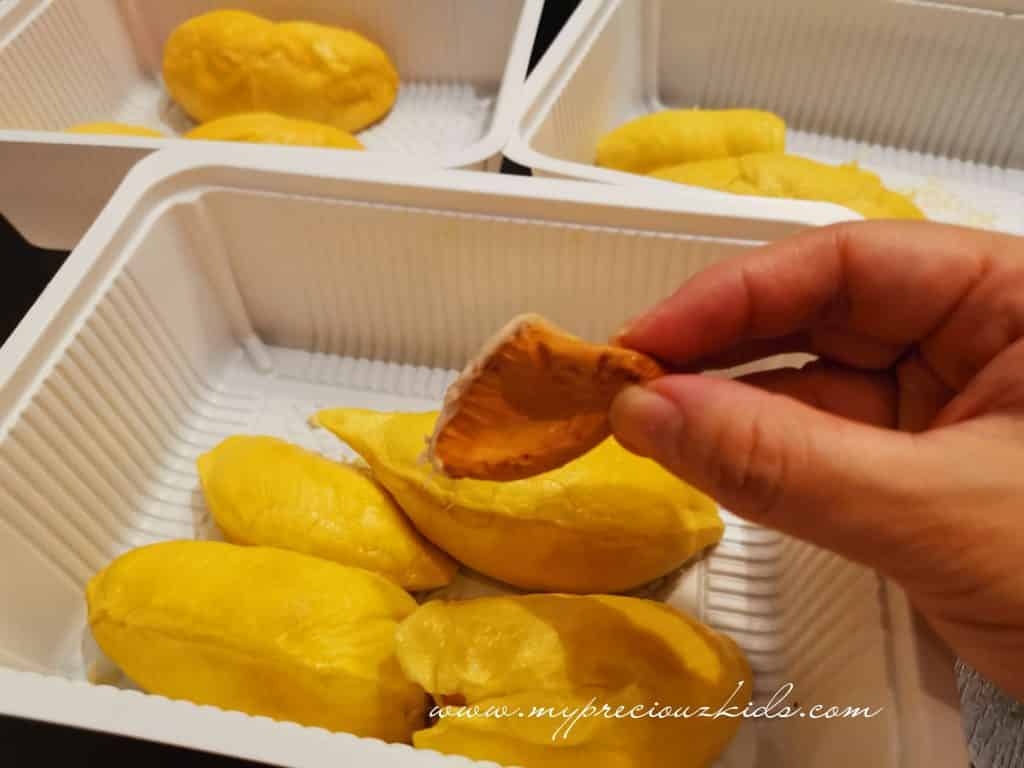 I wouldn't say that it wasn't good but in comparison, I preferred the mao shan wang as it was less heavy. Also it really depends when you are having it – on an empty stomach , black gold may hit all the right spots. I had put the remaining durians in the fridge, and I may even get a different dimension and preference after having them later on a different timing. I tried the durians at night (after refridgeration) and they really tasted very good especially some moisture penetrating into the flesh hence making the overall taste more moist as compared to initial tasting when the durians first arrived.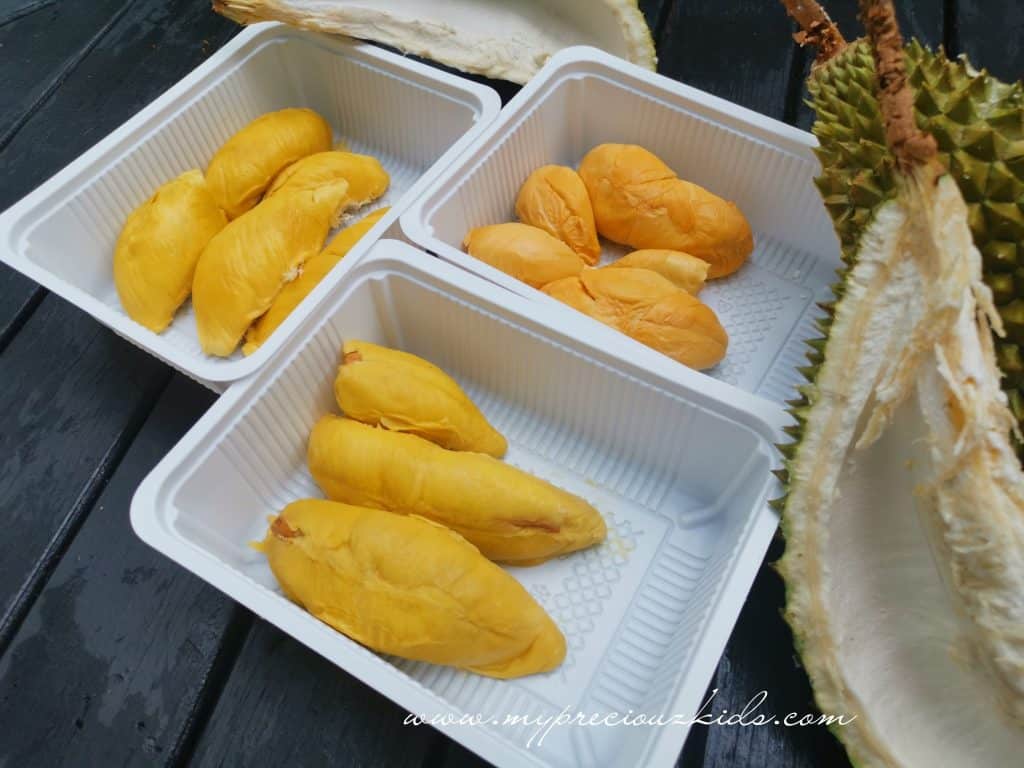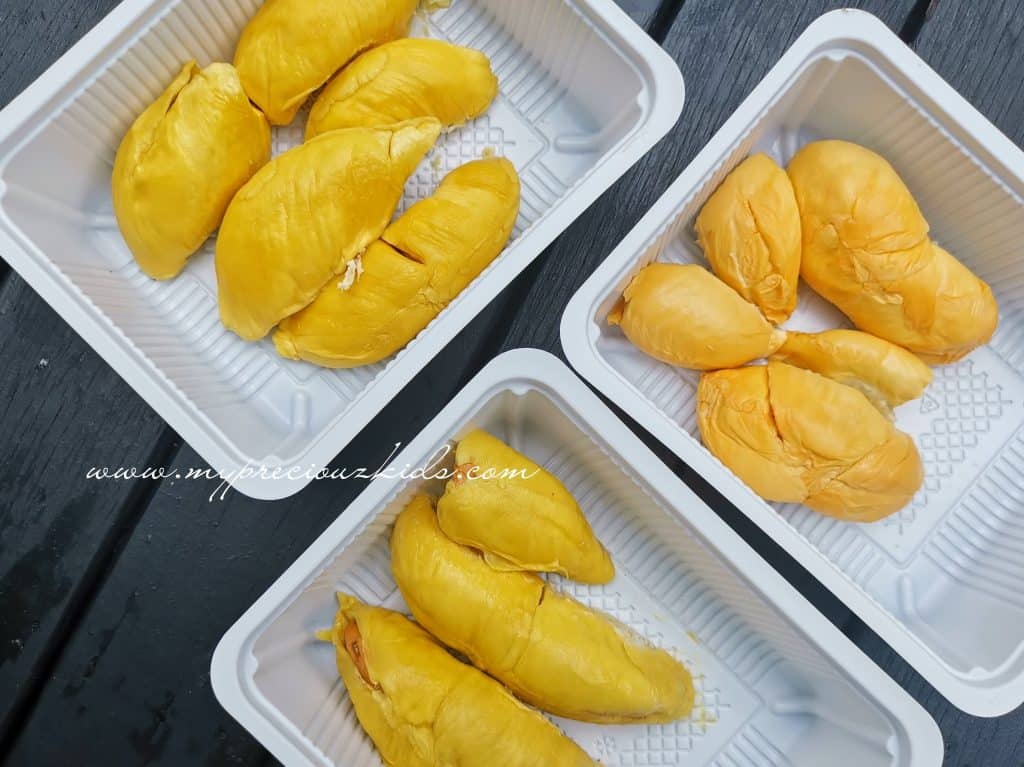 That said overall this raining season harvest may have diluted the taste abit(though I am not a durian connoisseur) , I thought I had it better the previous season. But the season has only just begin, a craving is a craving – I don't think I cant wait for the next season to satisfy my cravings. Don't wait any longer as you never know when the supply will dwindle or if the quality will be affected by the rainy season . For now, this season offers good and affordable durian (for now -prices fluctuates like share market).
Do follow Best in Singapore for recommendations of best offerings in Singapore, and where to order the best durians in Singapore!
Share the article